At Habbility we promote learning through art and tattooing. Since our launch, we have focused on providing high-quality training courses that help our students achieve their career goals and improve their lives.
We have an experienced and highly qualified team in different areas: education, art, audiovisual production, technology and marketing, and with the collaboration of the most extraordinary tattoo artists with international recognition.
We are proud to see our students successfully apply what they have learned to improve their careers and take them to the next level.
We believe that education is key in order to transform the world, that is the reason why we work so that the knowledge of these experts in the tattoo world is available to anyone who has concern, ambition and desire to excel.
The contact with our students and their feedback helps us to continuously improve and offer updated and effective training. Together we are building a bright and opportunity-filled future in the tattoo industry. Join us and discover your potential!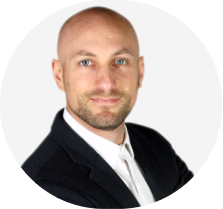 Juan Pineda
Artist and founder of Habbility
I have been passionate about art since I can remember, when I was only 14 years old, I had my first painting exhibitions. I always knew that creativity ran through my veins.
Over time, my entrepreneurial spirit led me to explore new ways of creating. I opened my own airbrushing workshop, a tattoo studio and led the creative direction of the successful La Bruja de Oro lottery administration. I have also registered several successful patents.
However, when I wanted to continue training in painting, I realized that the options available were very limited. I got frustrated and thought there must be a better way to learn. That's when the idea of Habbility came up.
Habbility is a unique platform, which began for people passionate for painting, sculpture and tattooing, this last discipline being the one that has gained the most strength, making us leaders in the sector.
Learning to tattoo with prestigious artists was only within the reach of a few. Until now.
Habbility offers you training with leading tattoo artists in their field, in an online format that adapts to your goals and lifestyle, with an affordable price and lifetime access.
Do you want to improve your artistic level?
Learn new techniques?
Increase your income?
Immediate access, for life and 100% online

Let customers speak for us