Animal microrealism in color: keep your tattoos from fading
Learn to tattoo in fine line and make your tattoos last over time.

258 students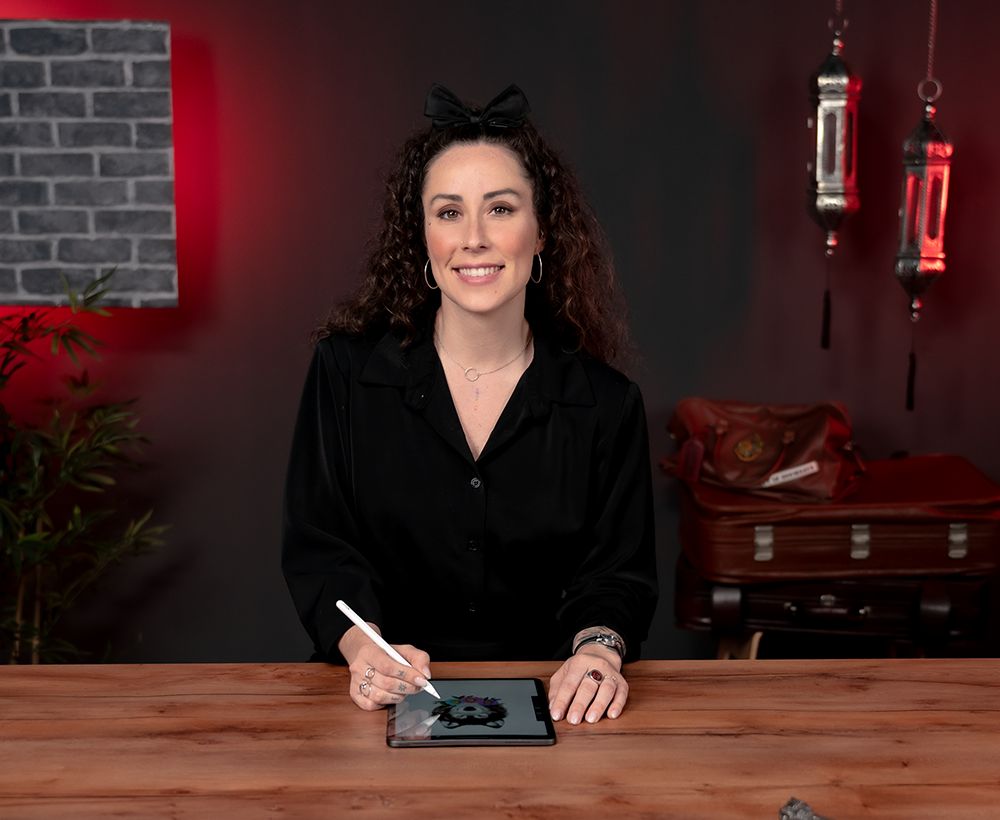 Andrea Morales
Instant access:
100% Online
Teacher's signed certificate
Additional donwloable material
Subtitles:
English, Español, Français, Italiano, Deutsch, Português, +32 languages
14-day guarantee, if you're not happy with your purchase, we'll refund 100% of your money. No questions asked. No content display limit.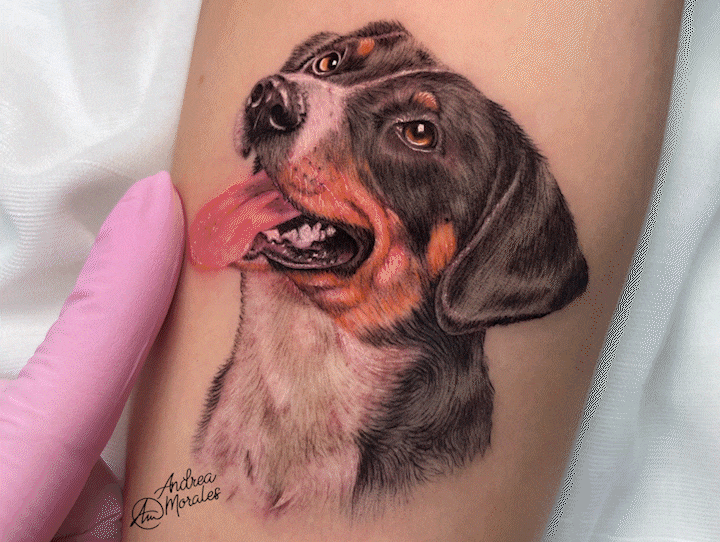 What does this course include?
1. INTRODUCTION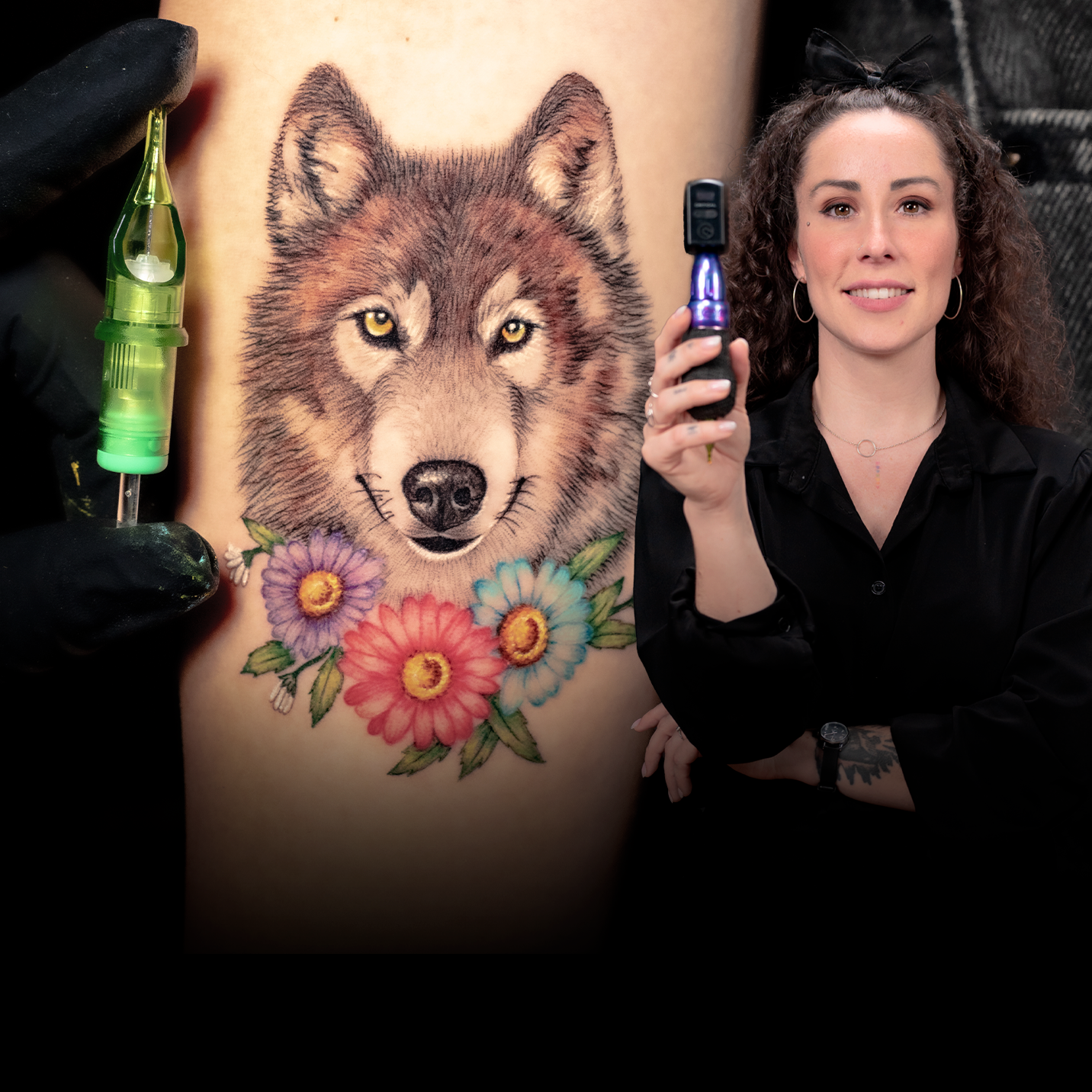 What are you going to learn?
02:09 min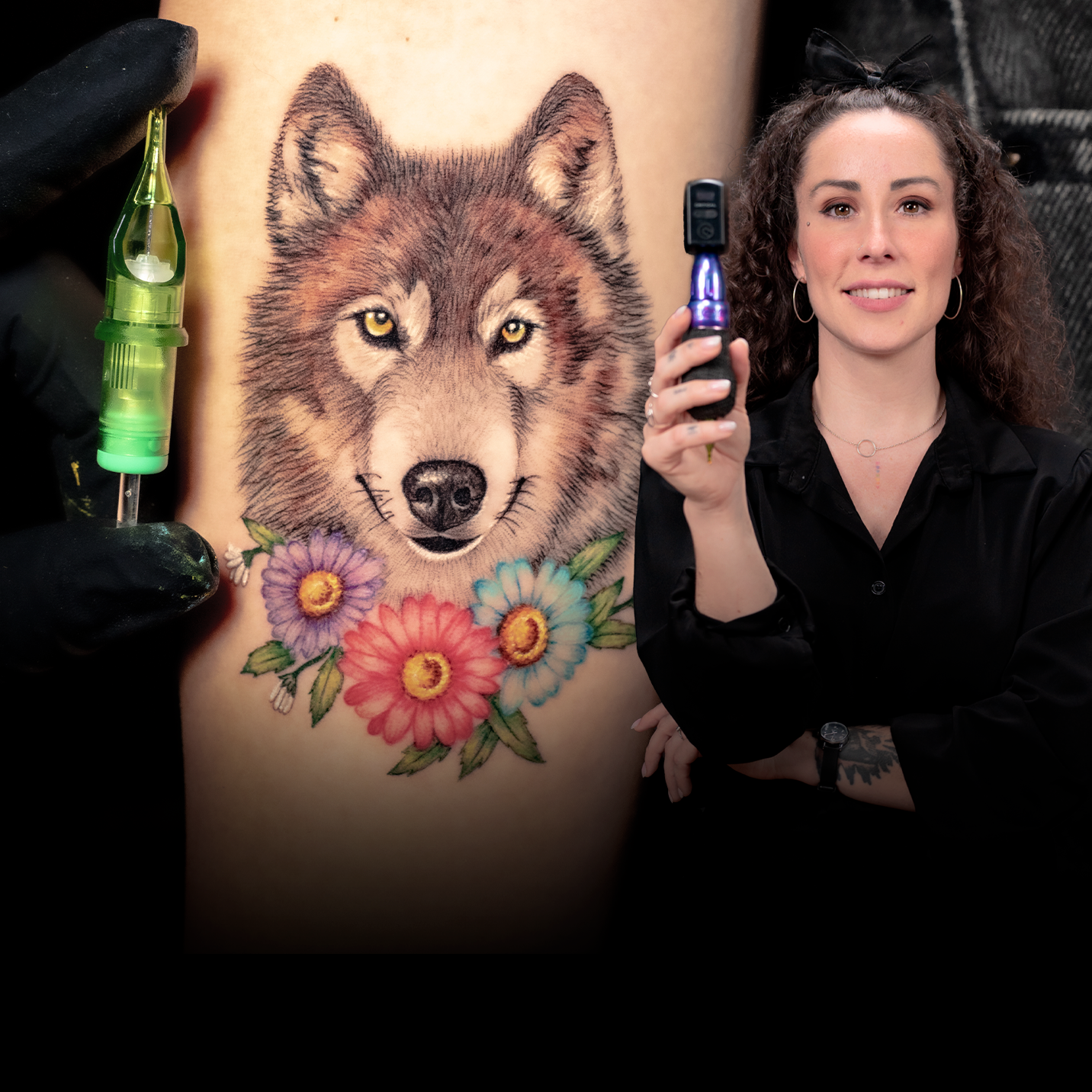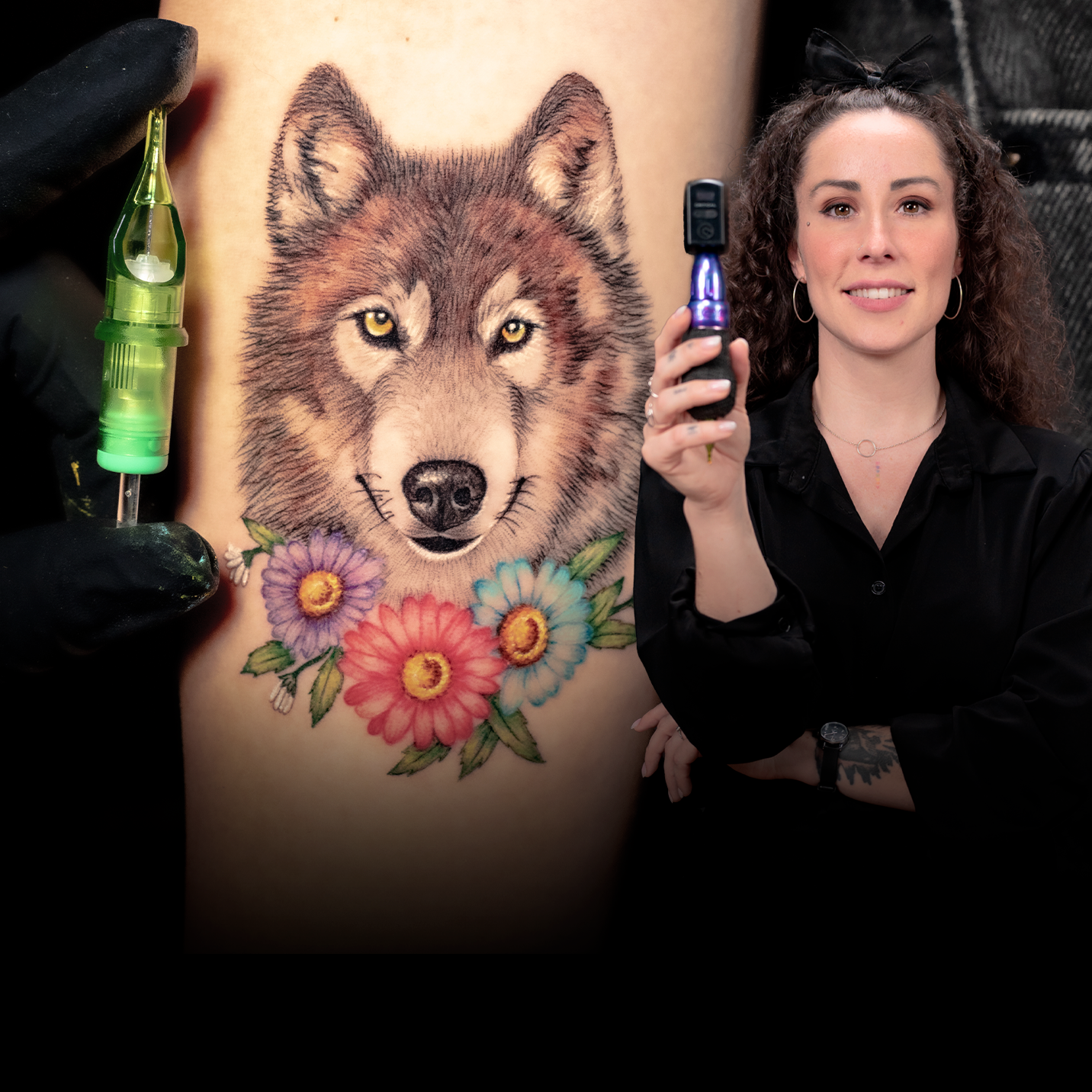 2. MATERIALS
4. THE SKIN AND THE AREA TO BE TATTOOED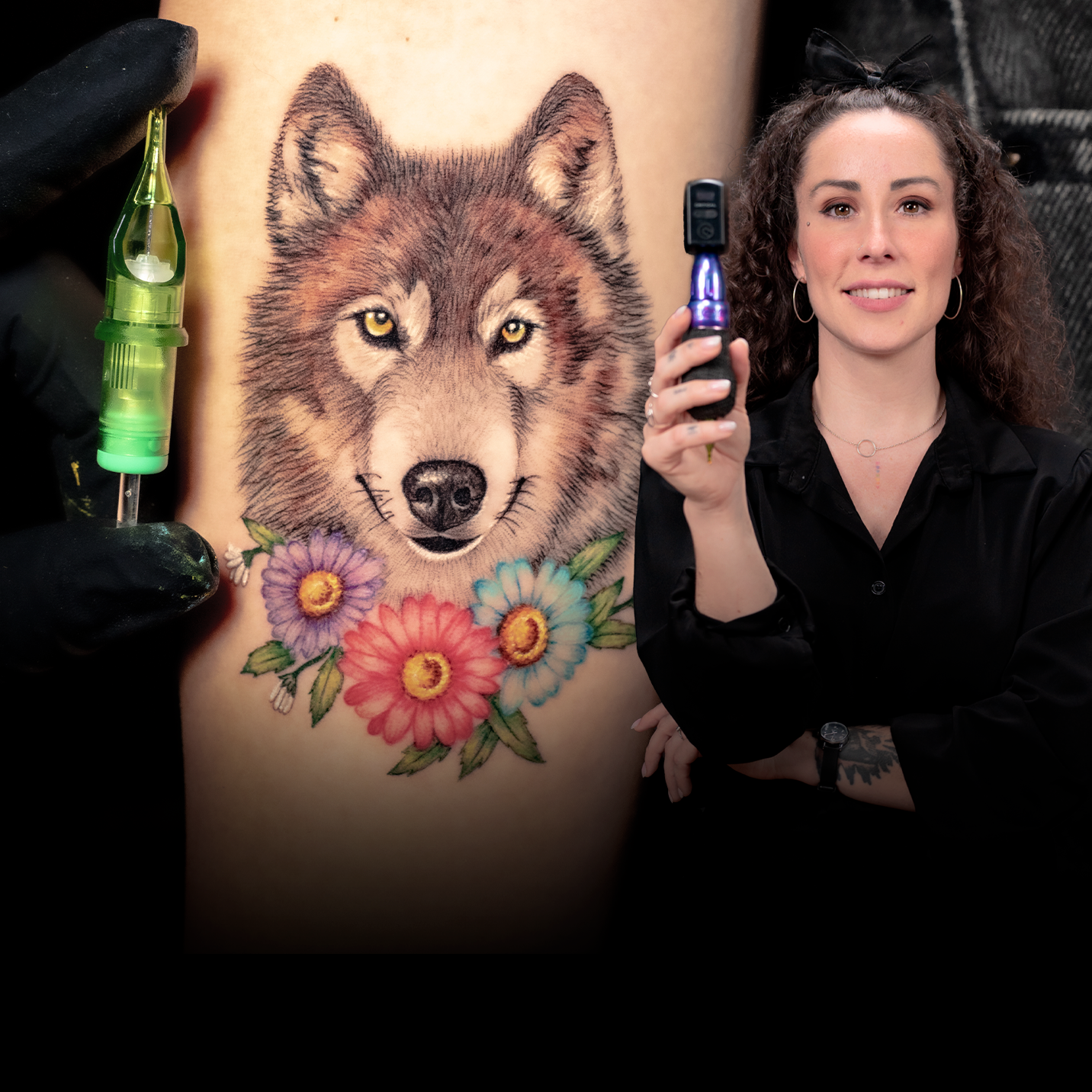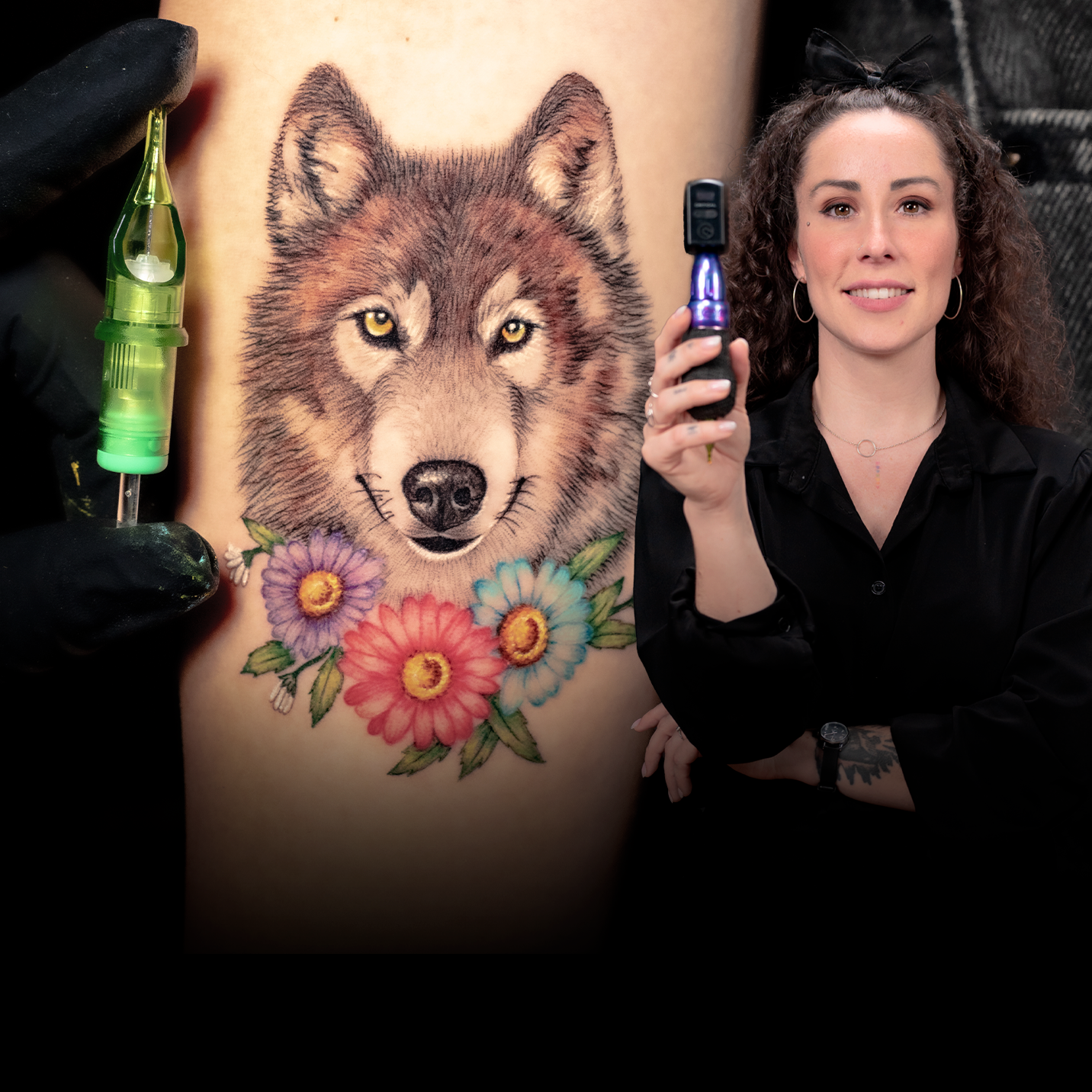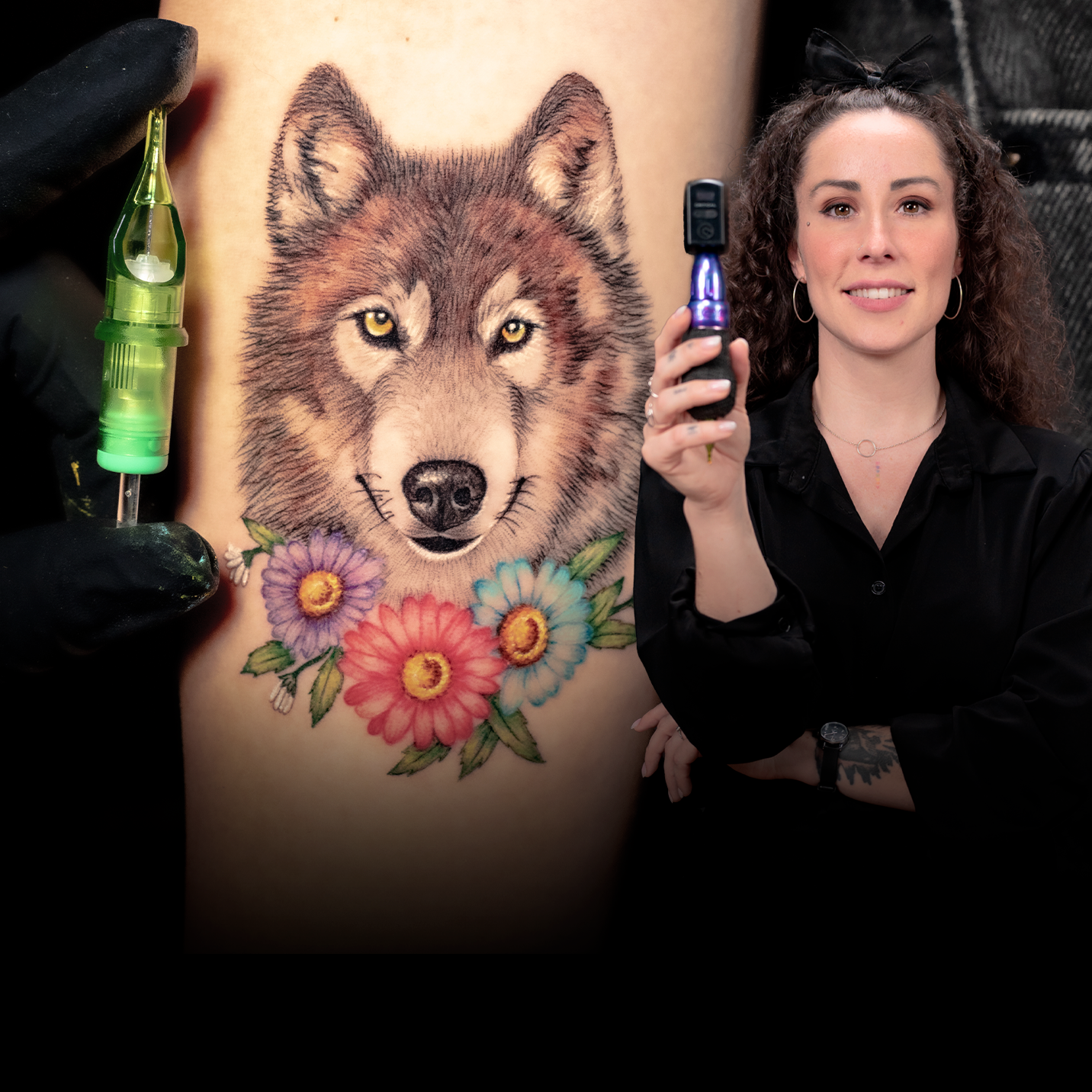 Body areas for each job
03:53 min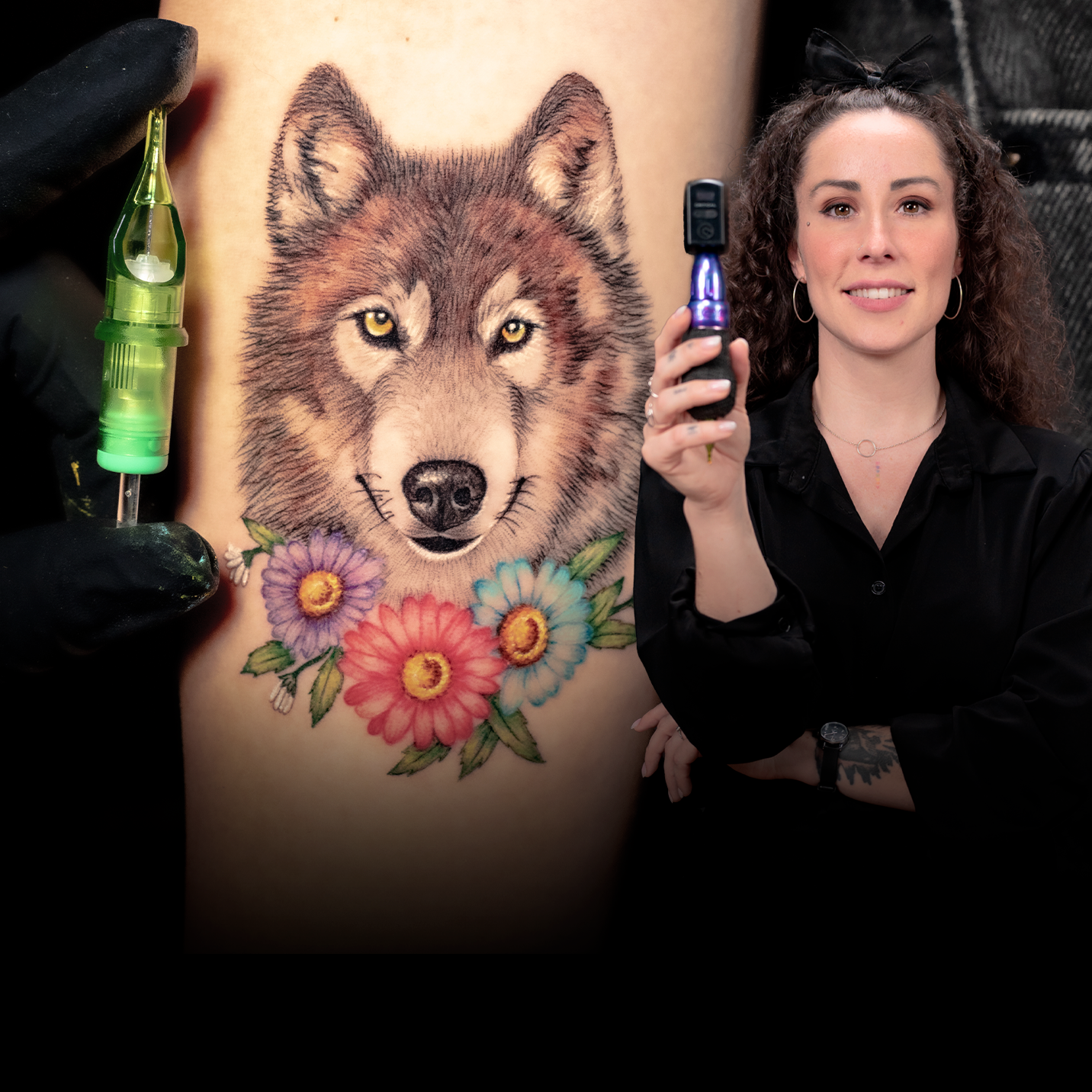 Angles and projections
03:52 min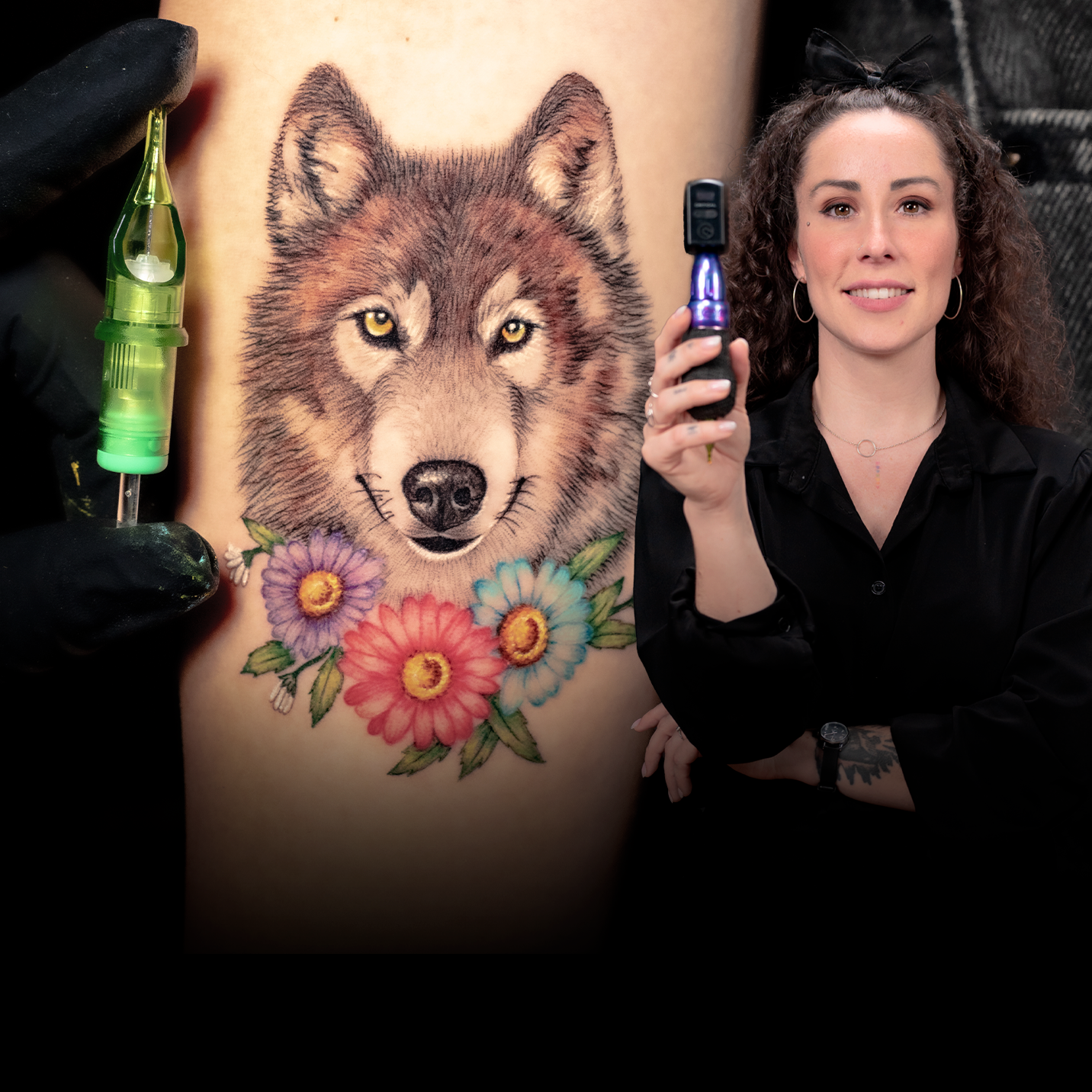 Pigment migration
10:53 min
5. NEEDLE TECHNIQUES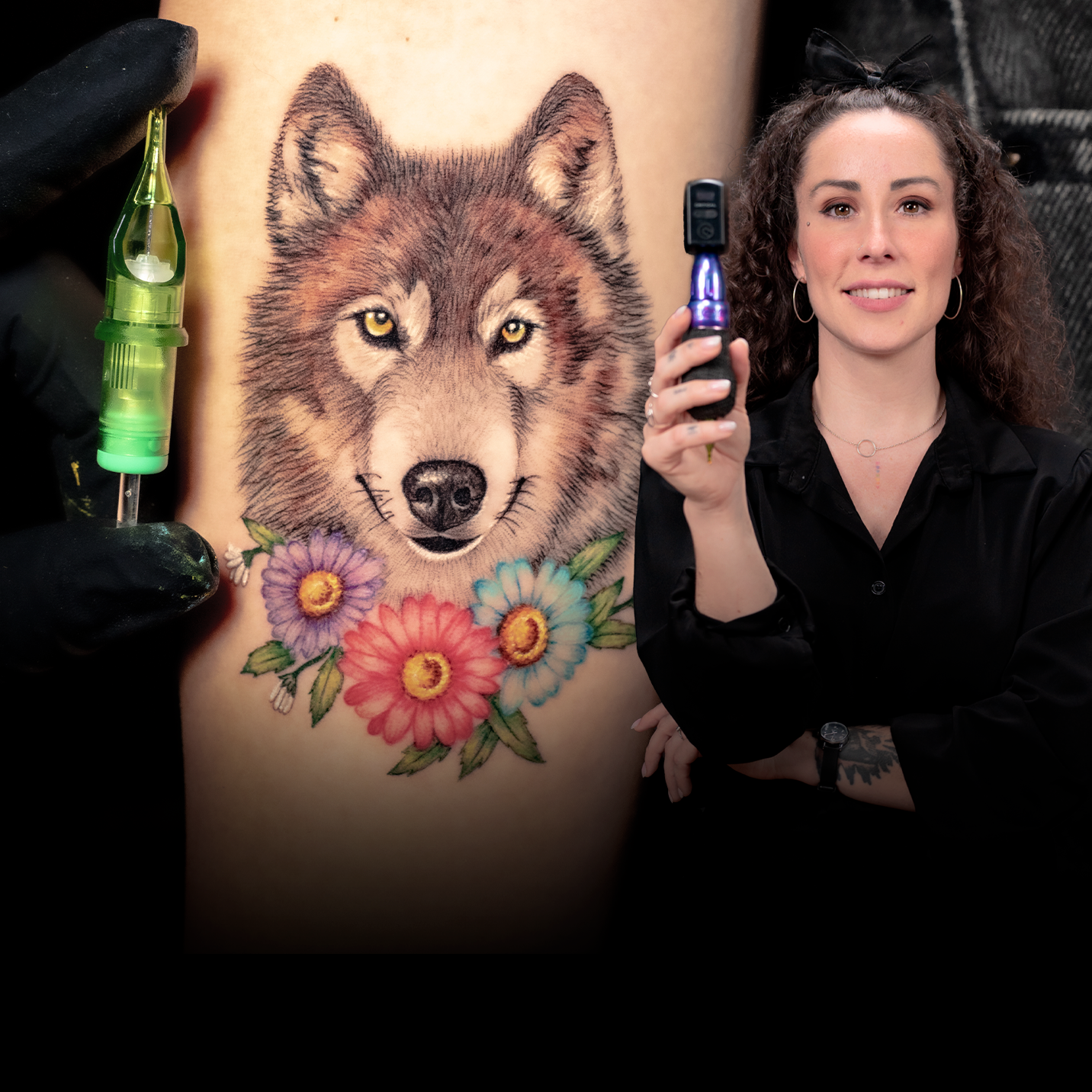 Types of needles
09:31 min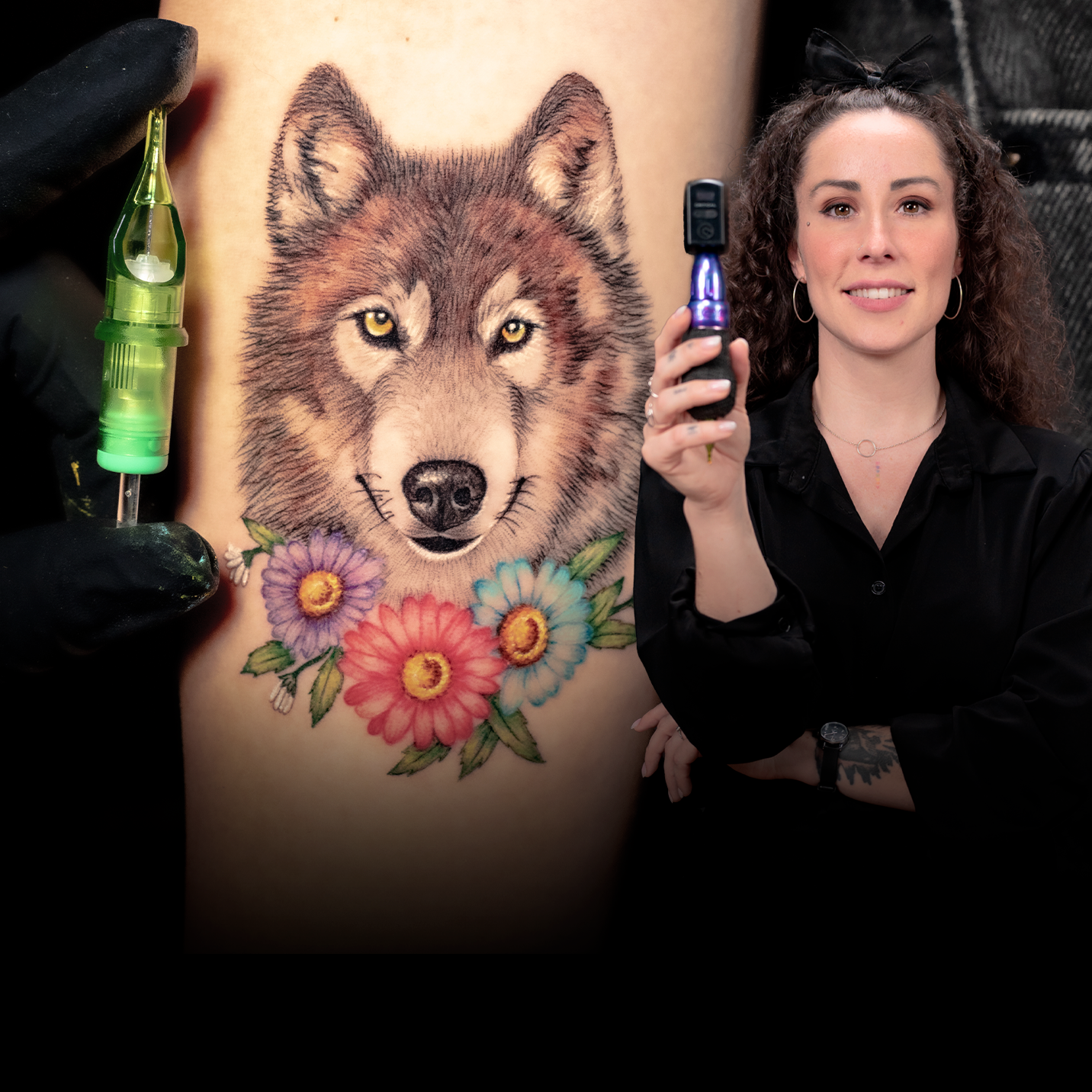 Needle Choice I
06:53 min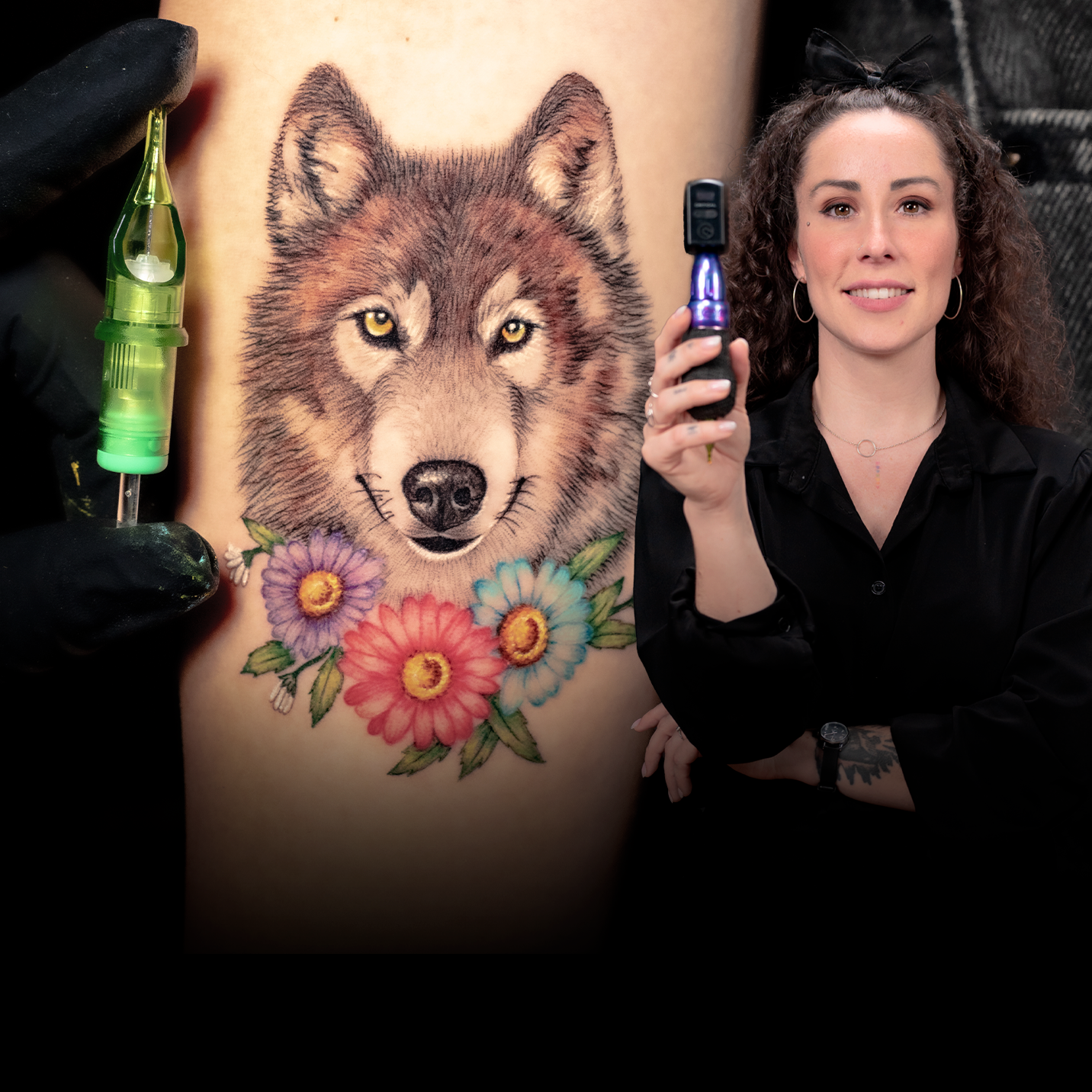 Needle Choice II
06:02 min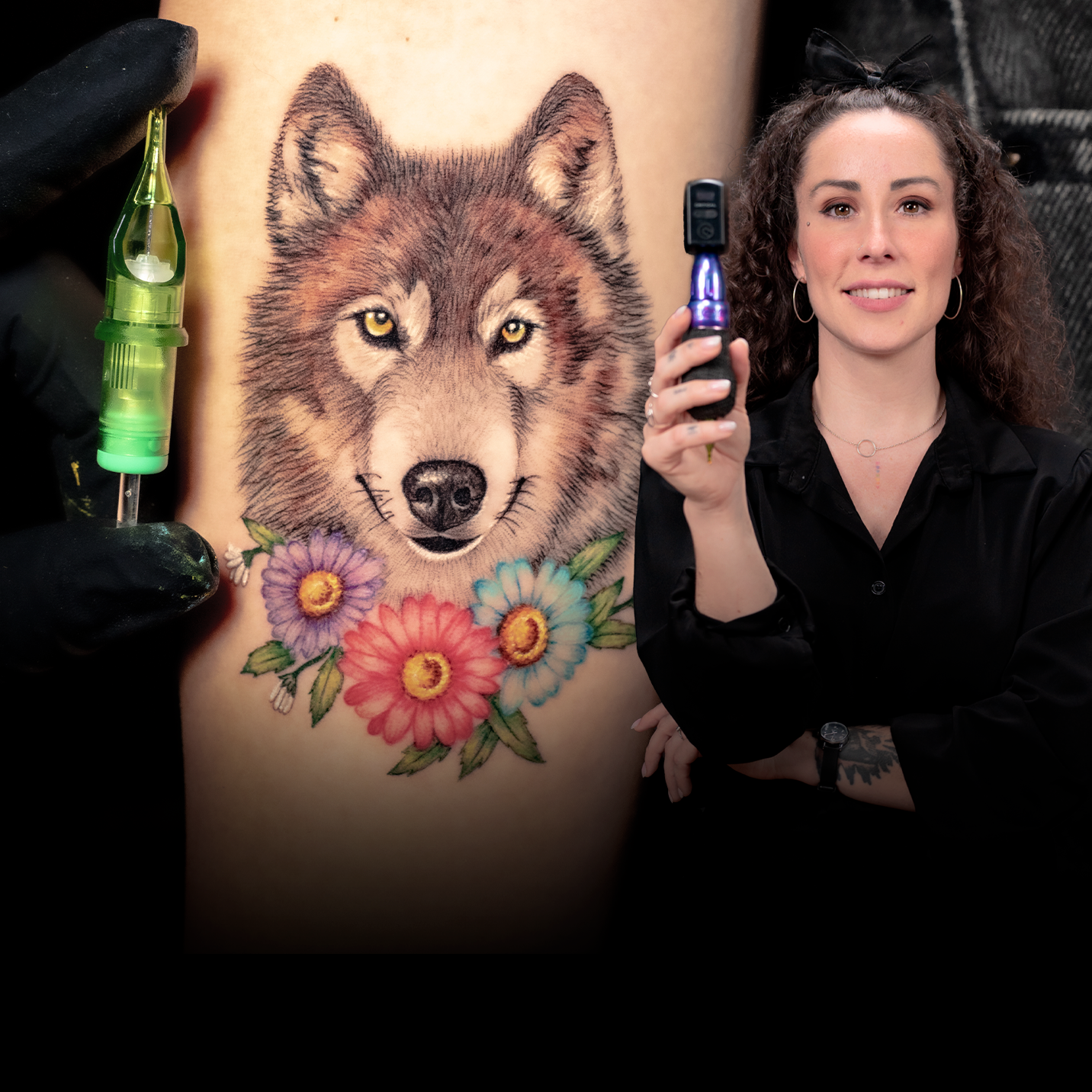 Pressures and needle movements I
10:17 min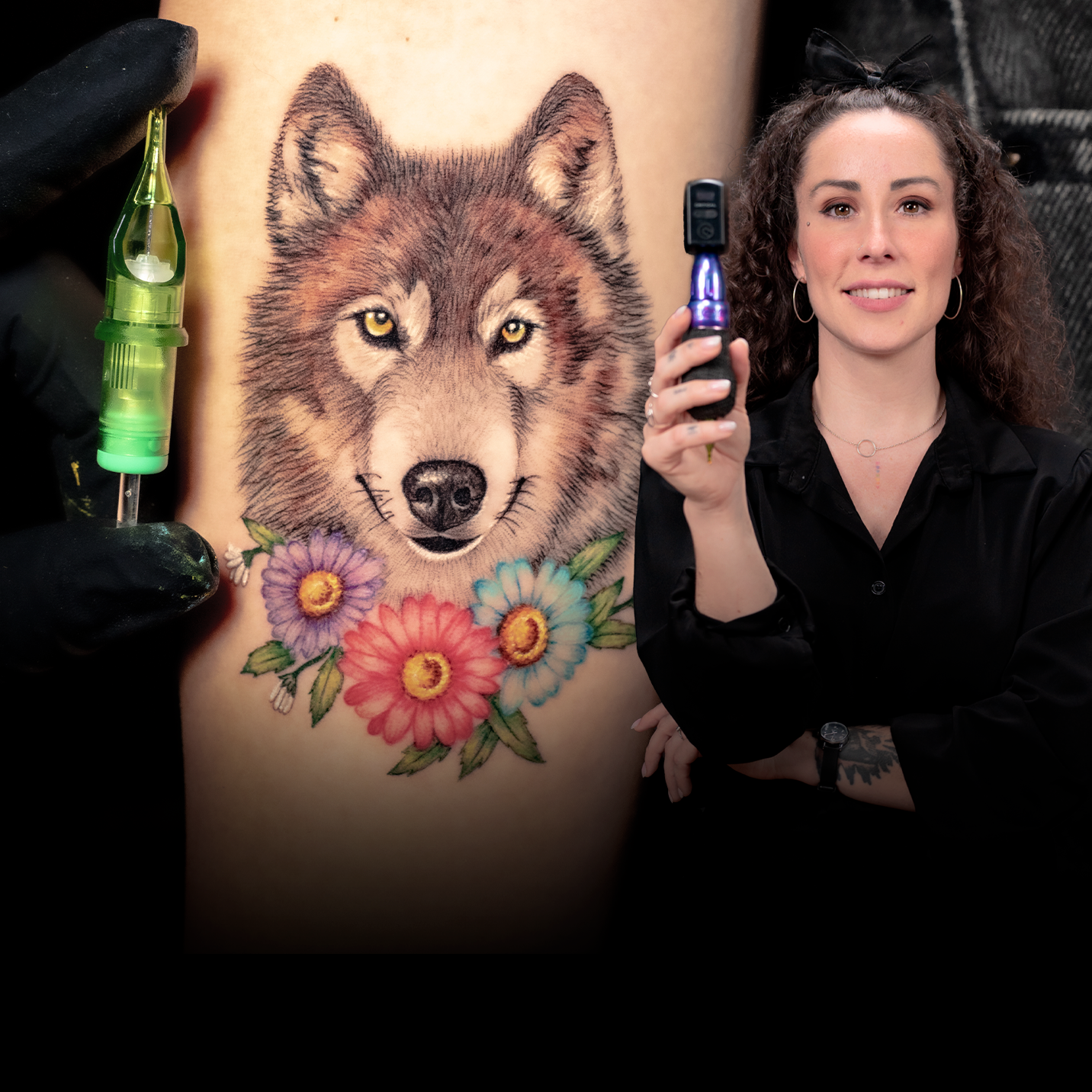 Pressures and needle movements II
09:32 min
7. COLORS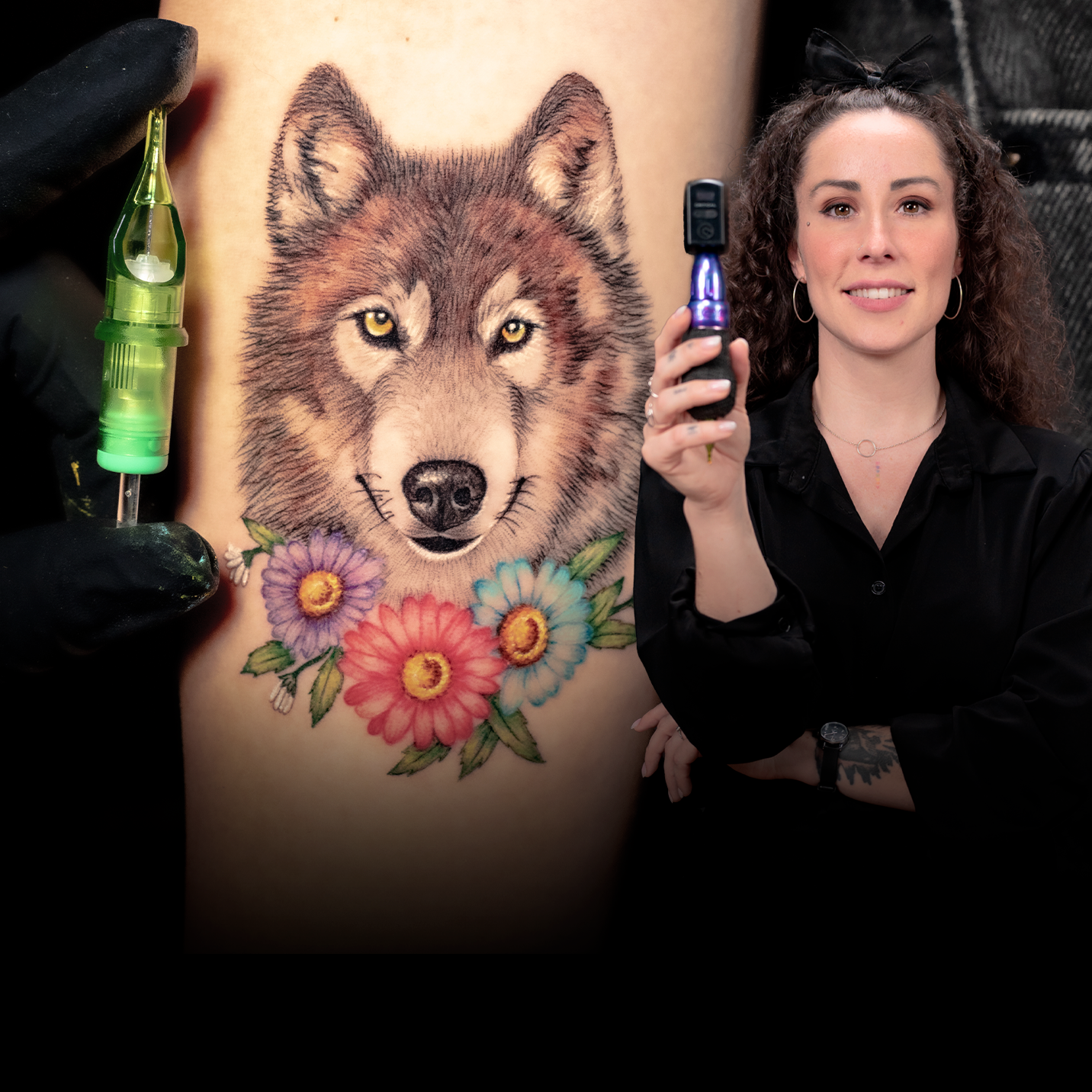 Colorimetry and grayscale I
09 :15 min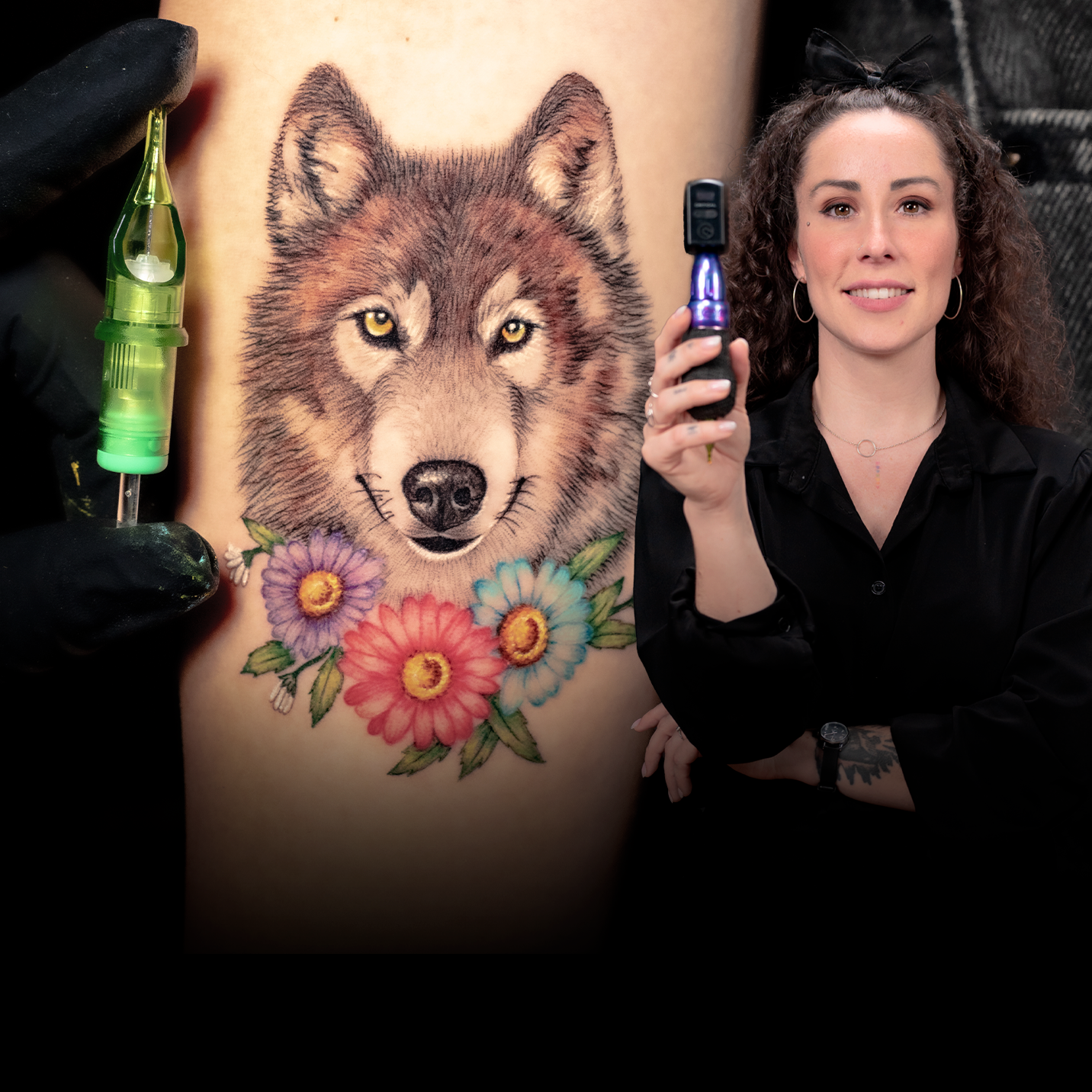 Colorimetry and Grayscale II
09:31 min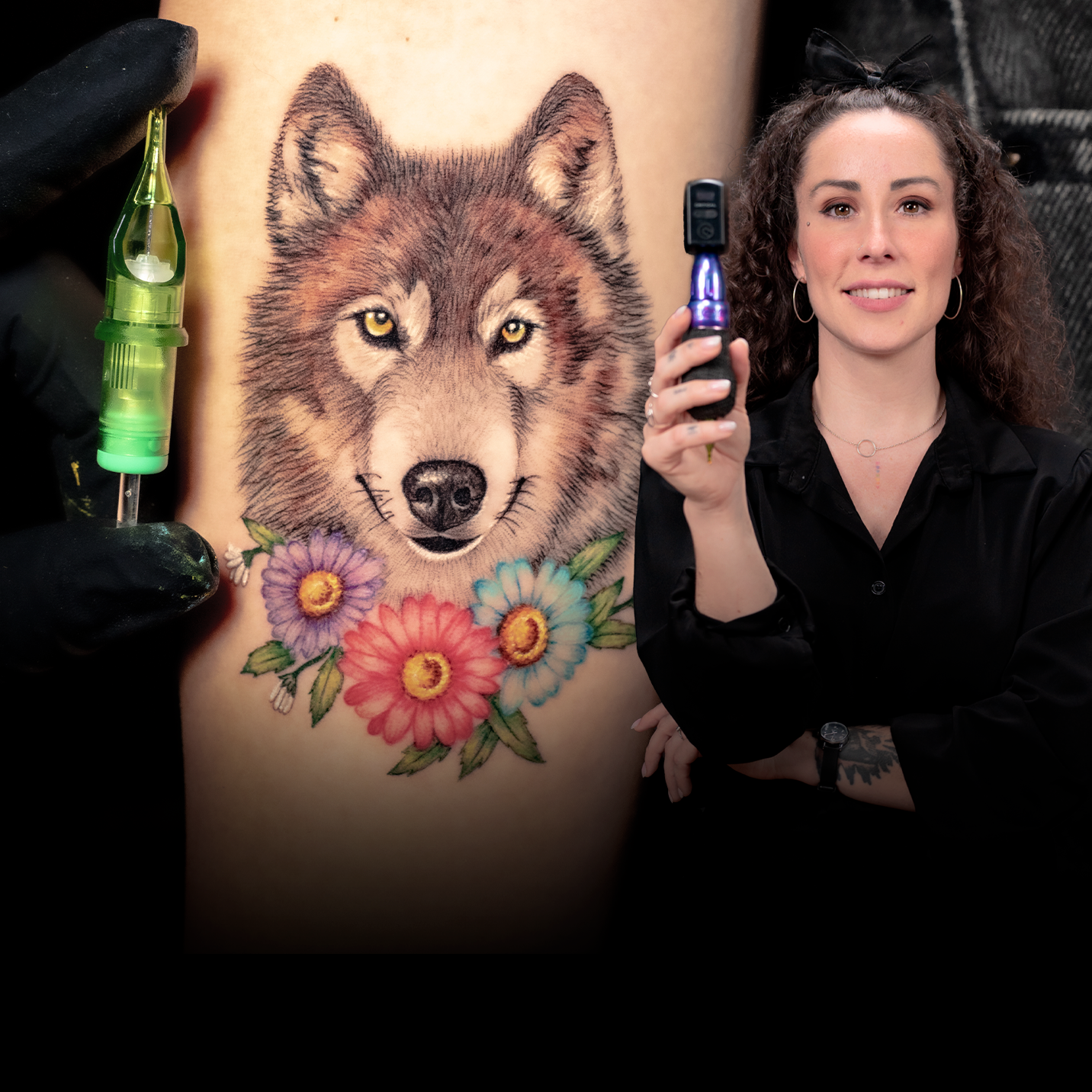 Choice of pigments and color mixtures
05:03 min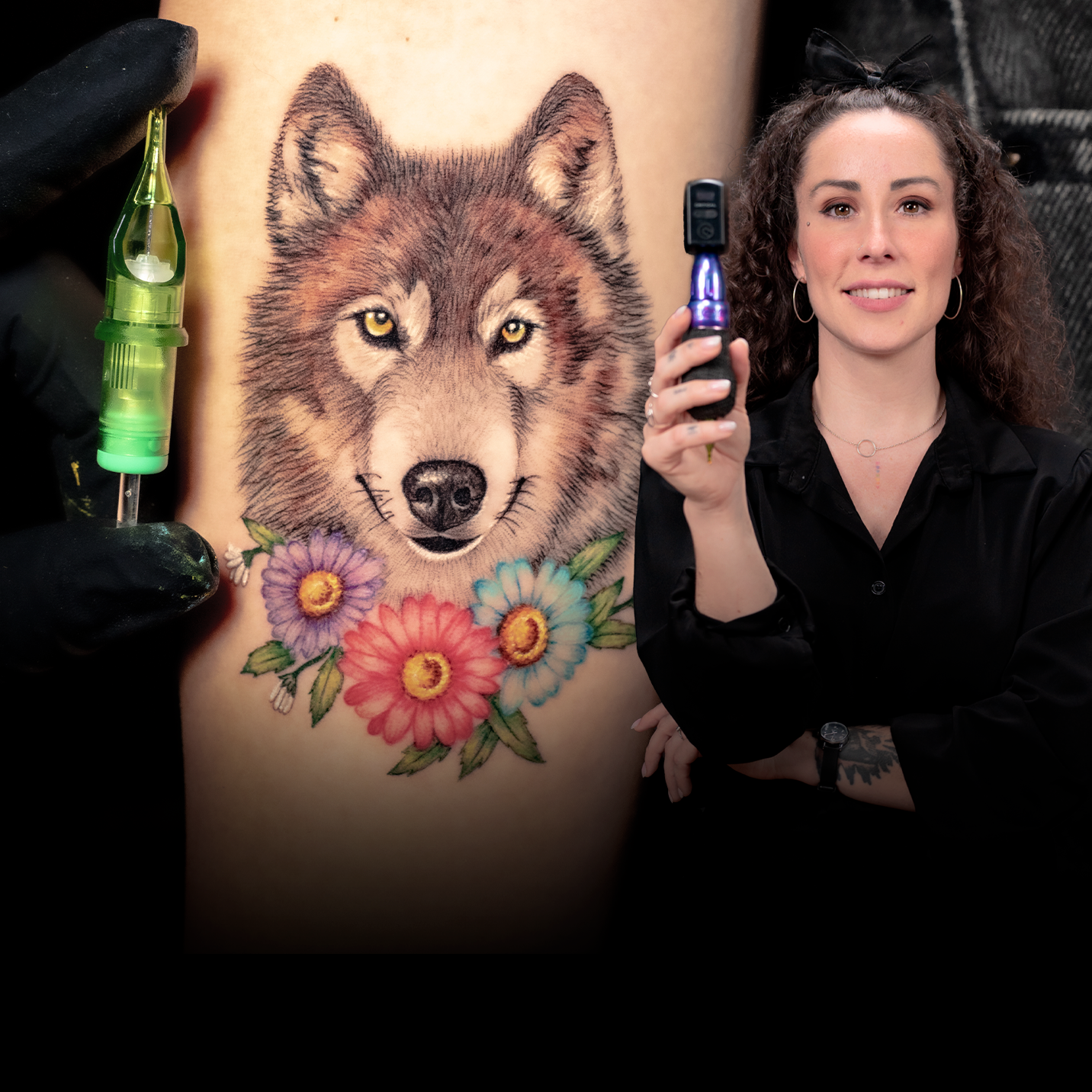 Use of white as final pigment
08:59 min
8. COLORS CONTAMINATION
9. REFERENCE IMAGE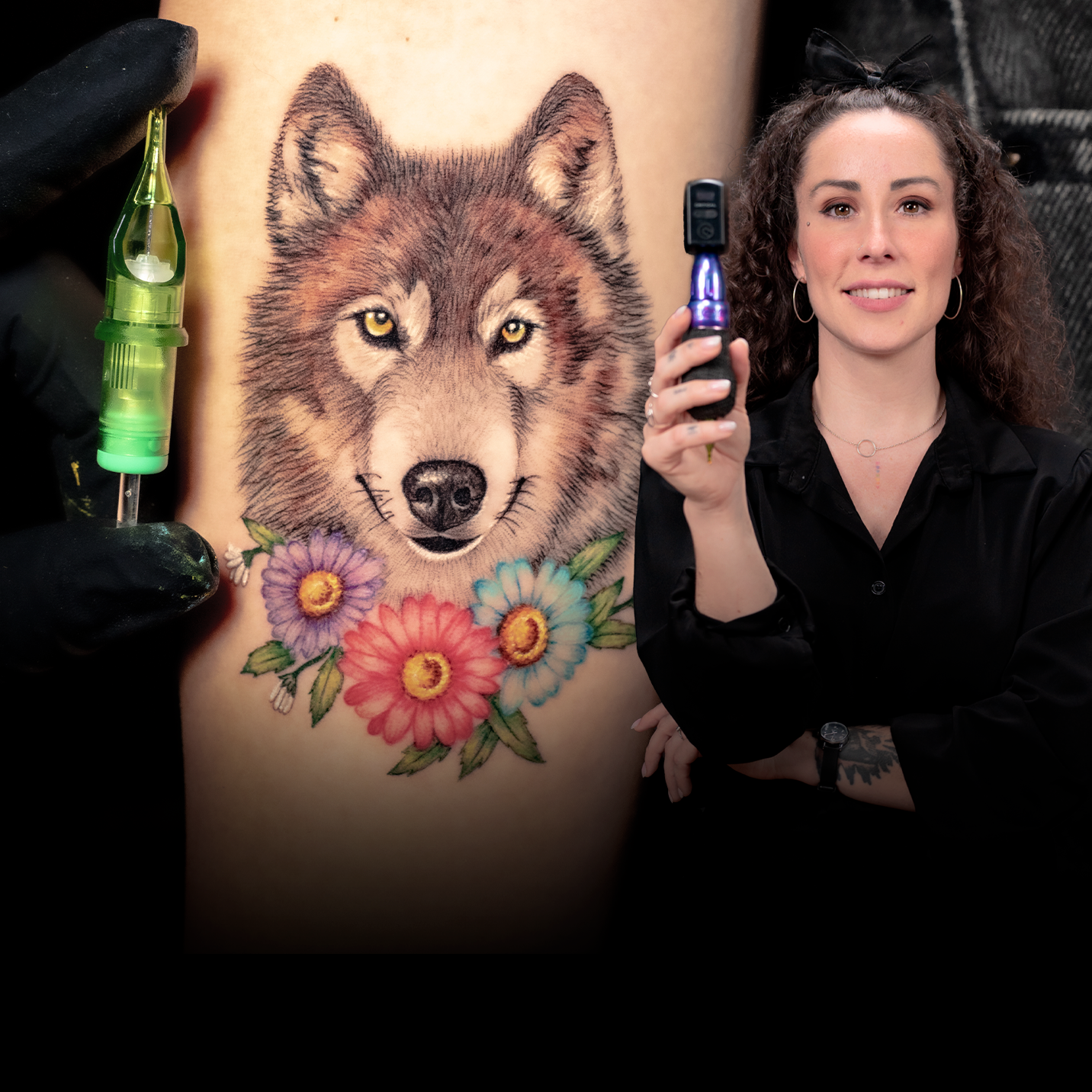 Choice of image
05:44 min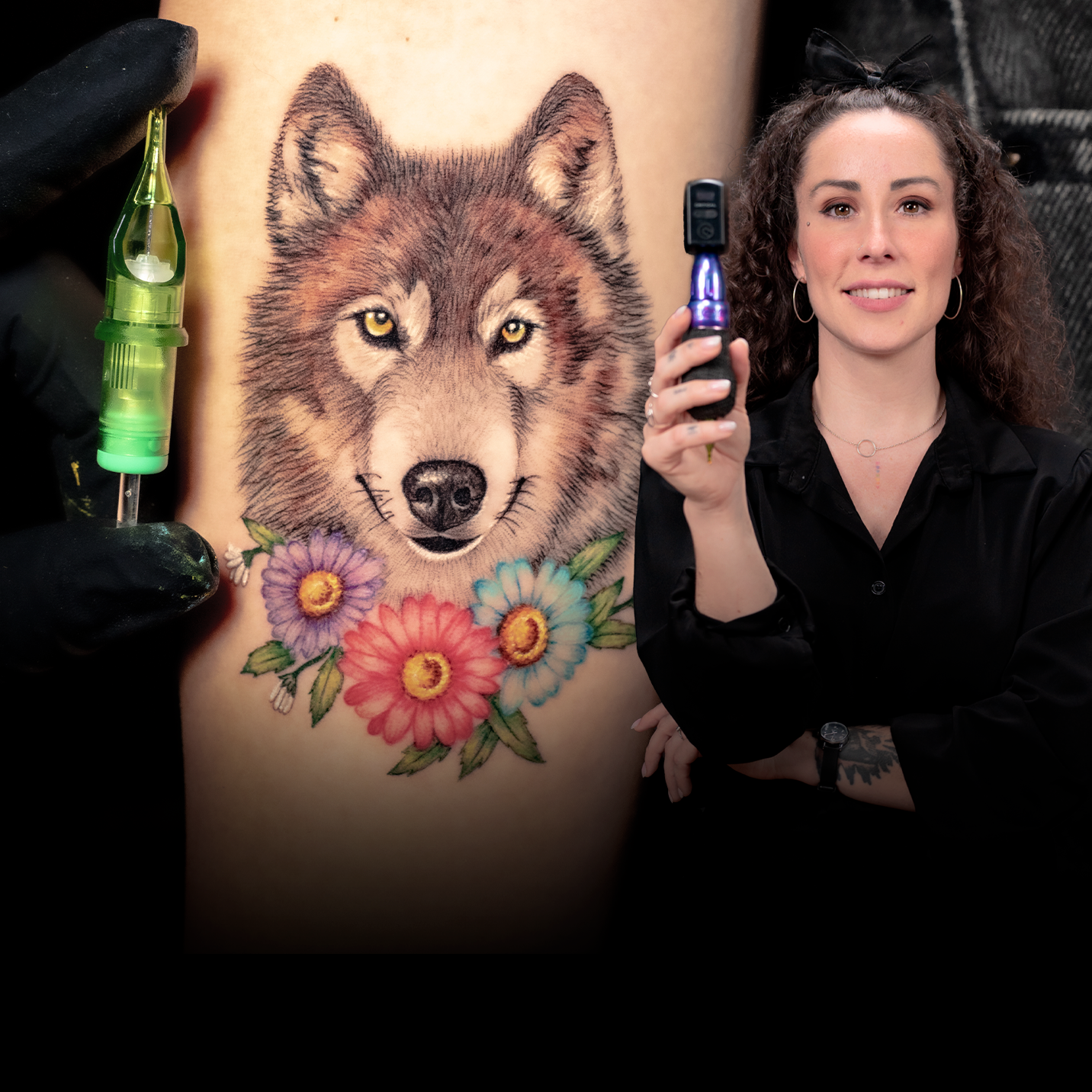 Reference image characteristics
05:37 min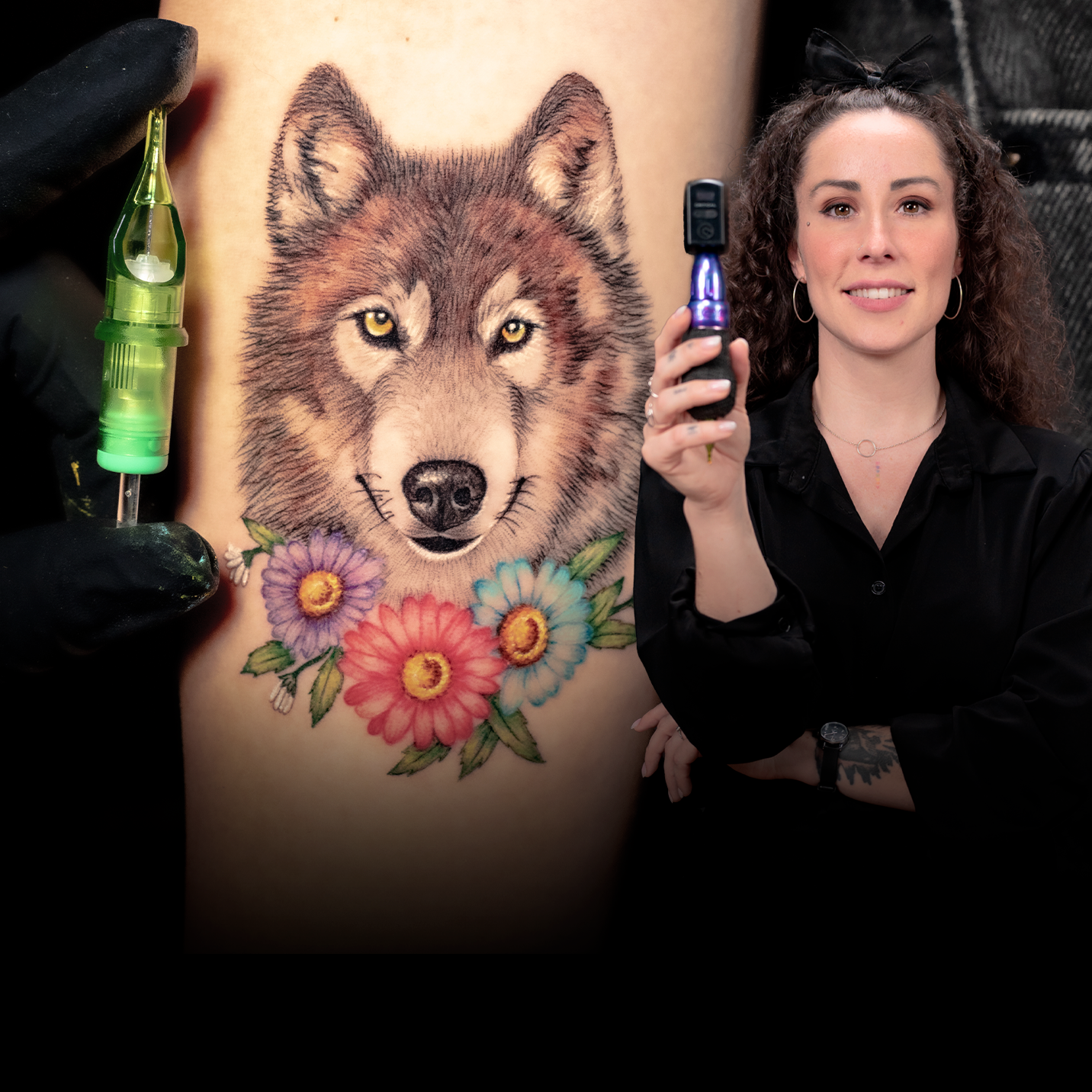 Reference Image I
06:33 min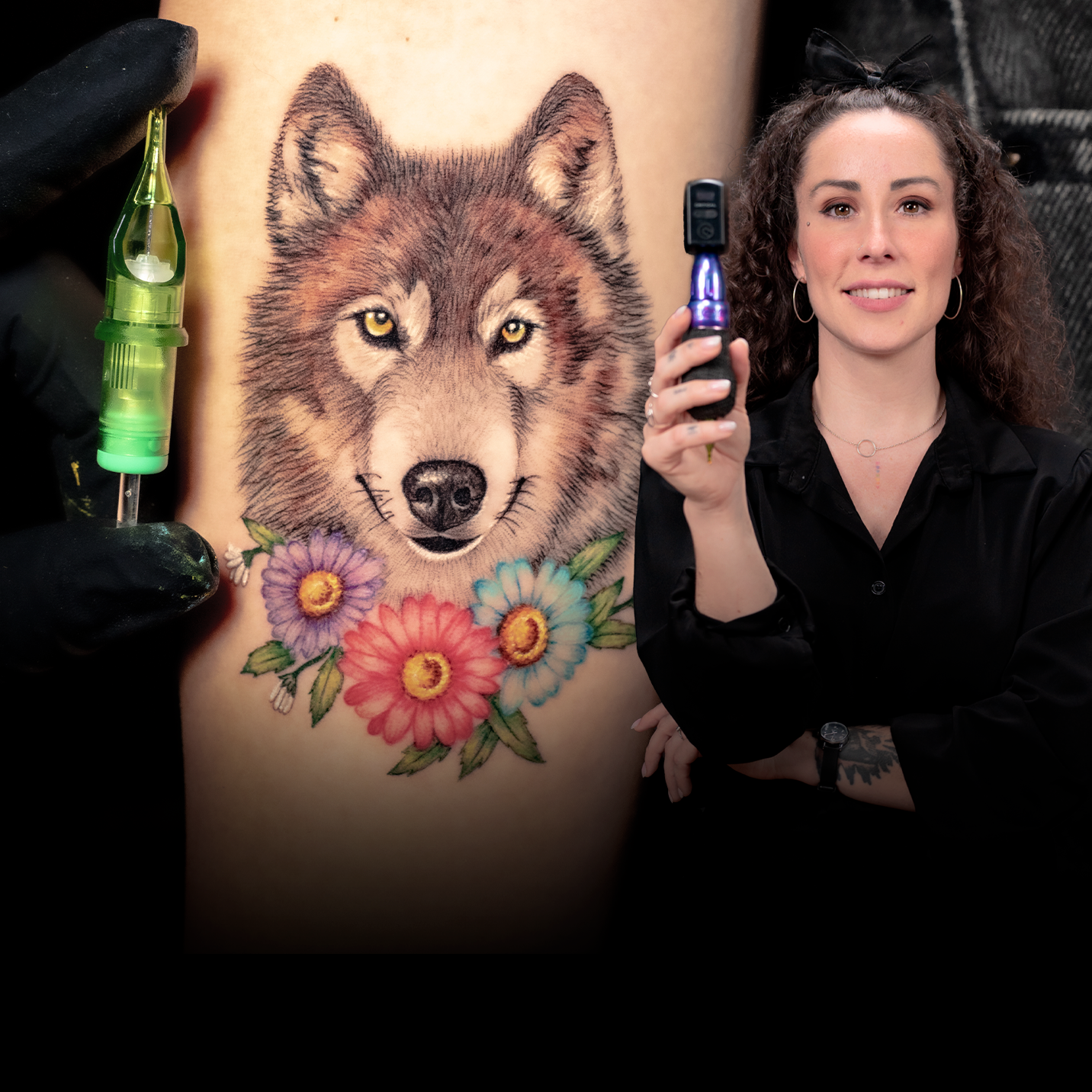 Reference Image II
06:18 min
10. THE TRACE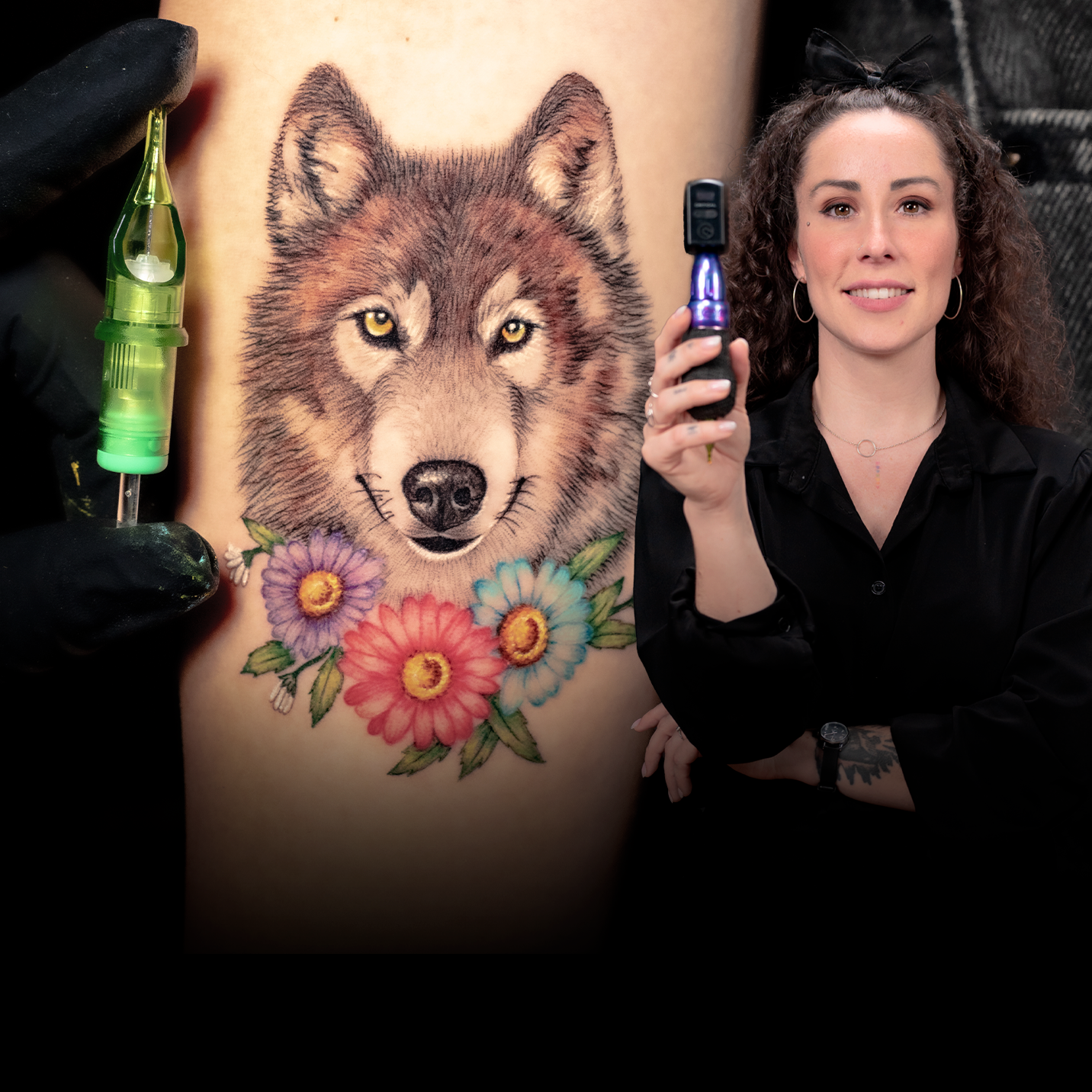 Making the tracing
08:31 min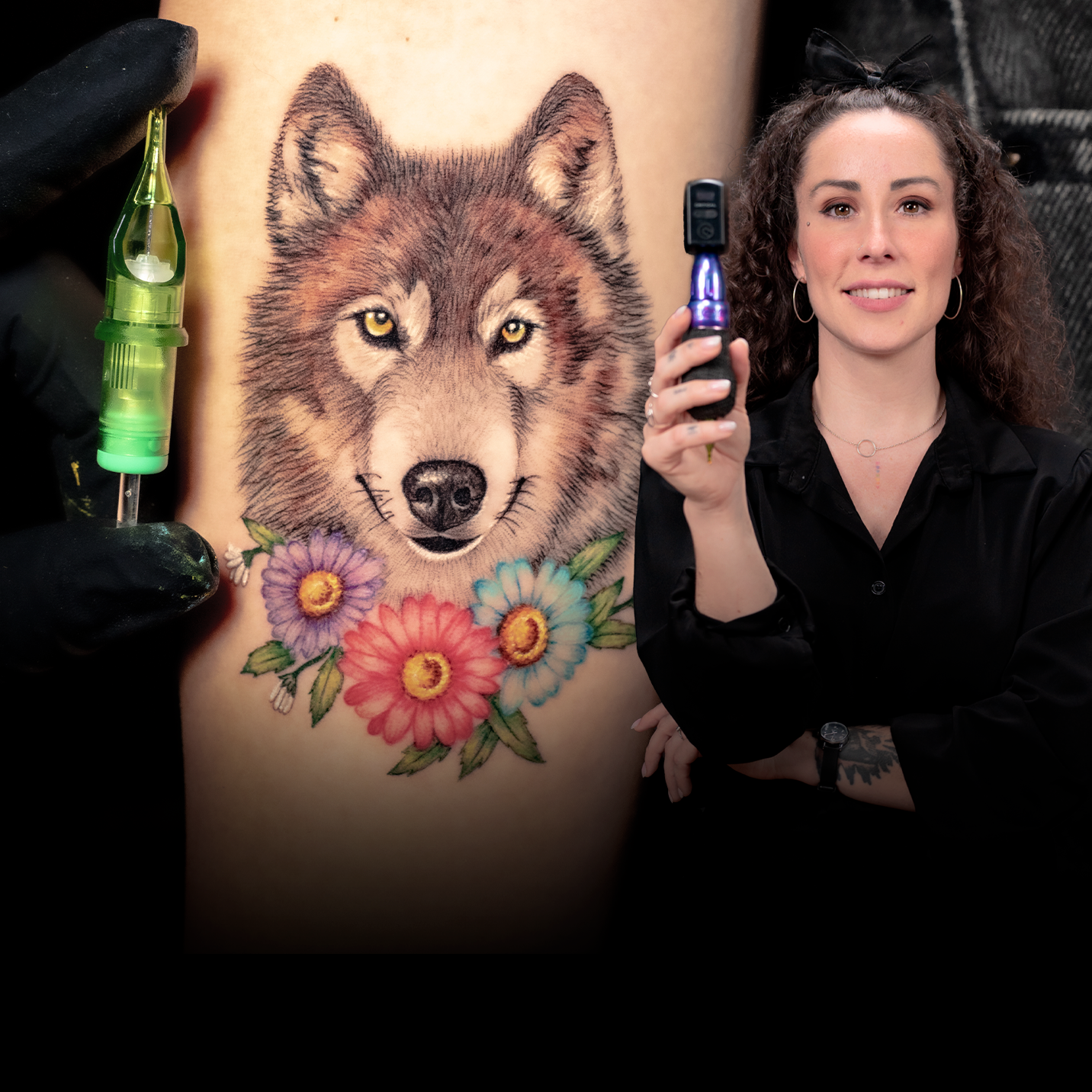 Printing the tracing
07:03 min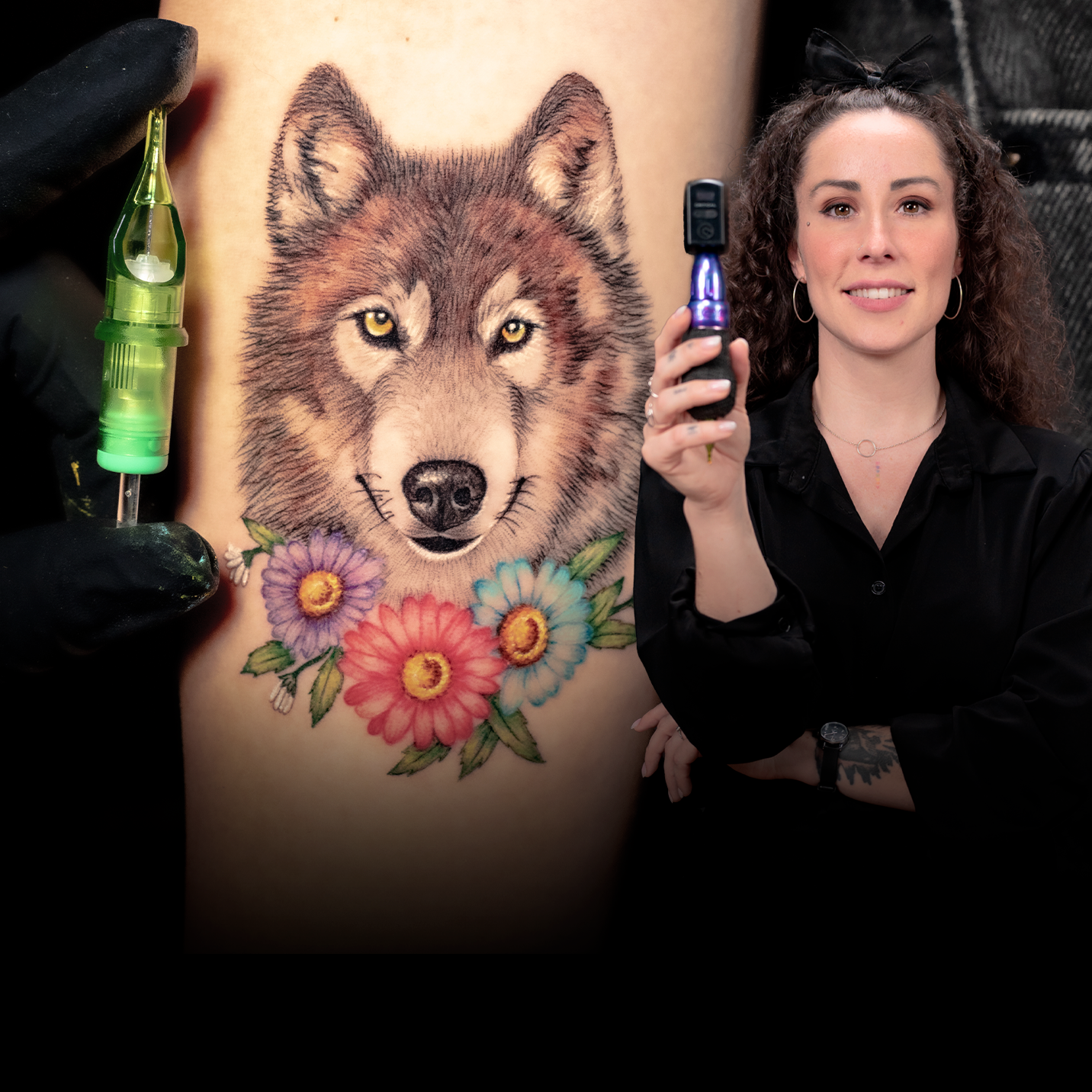 11. WORKBENCH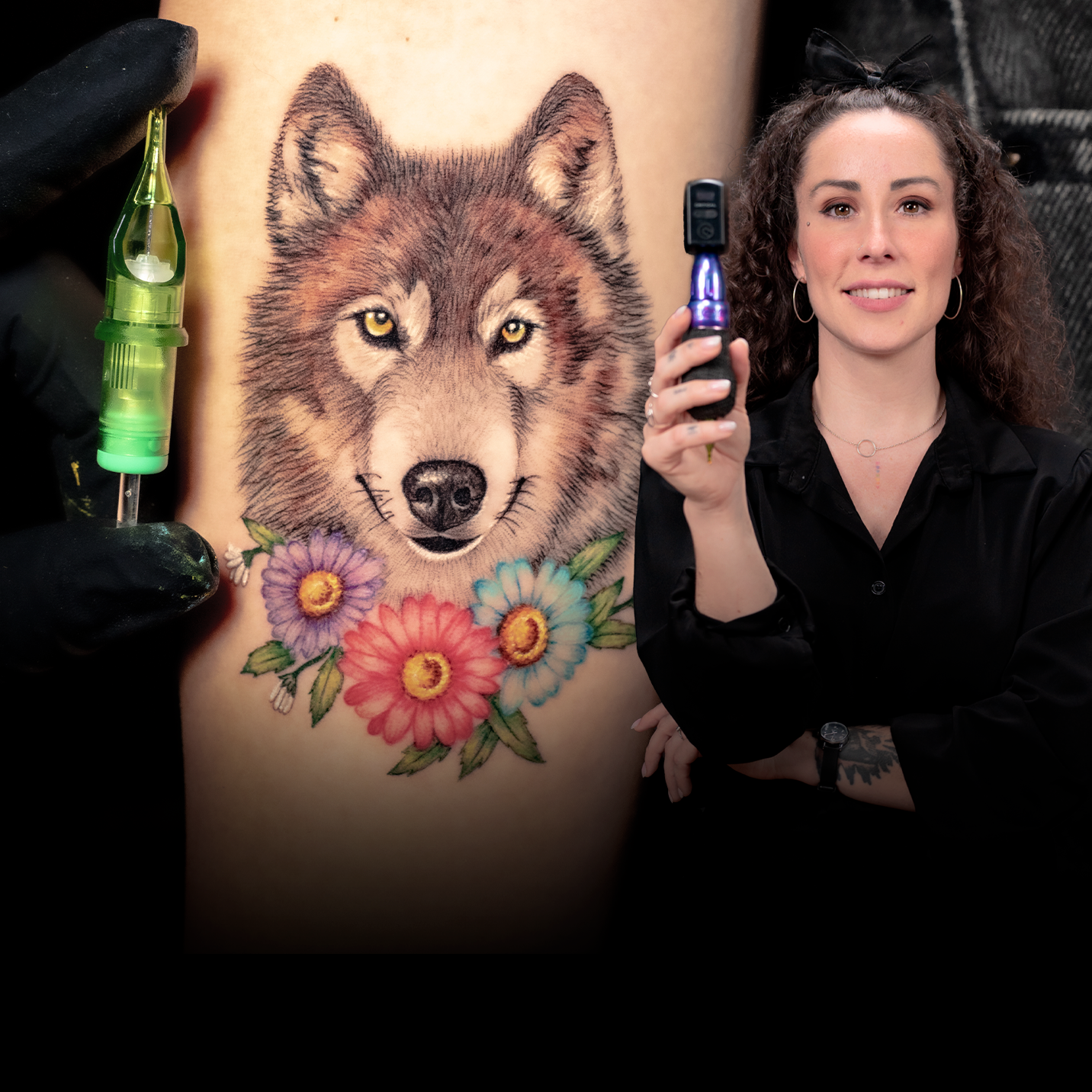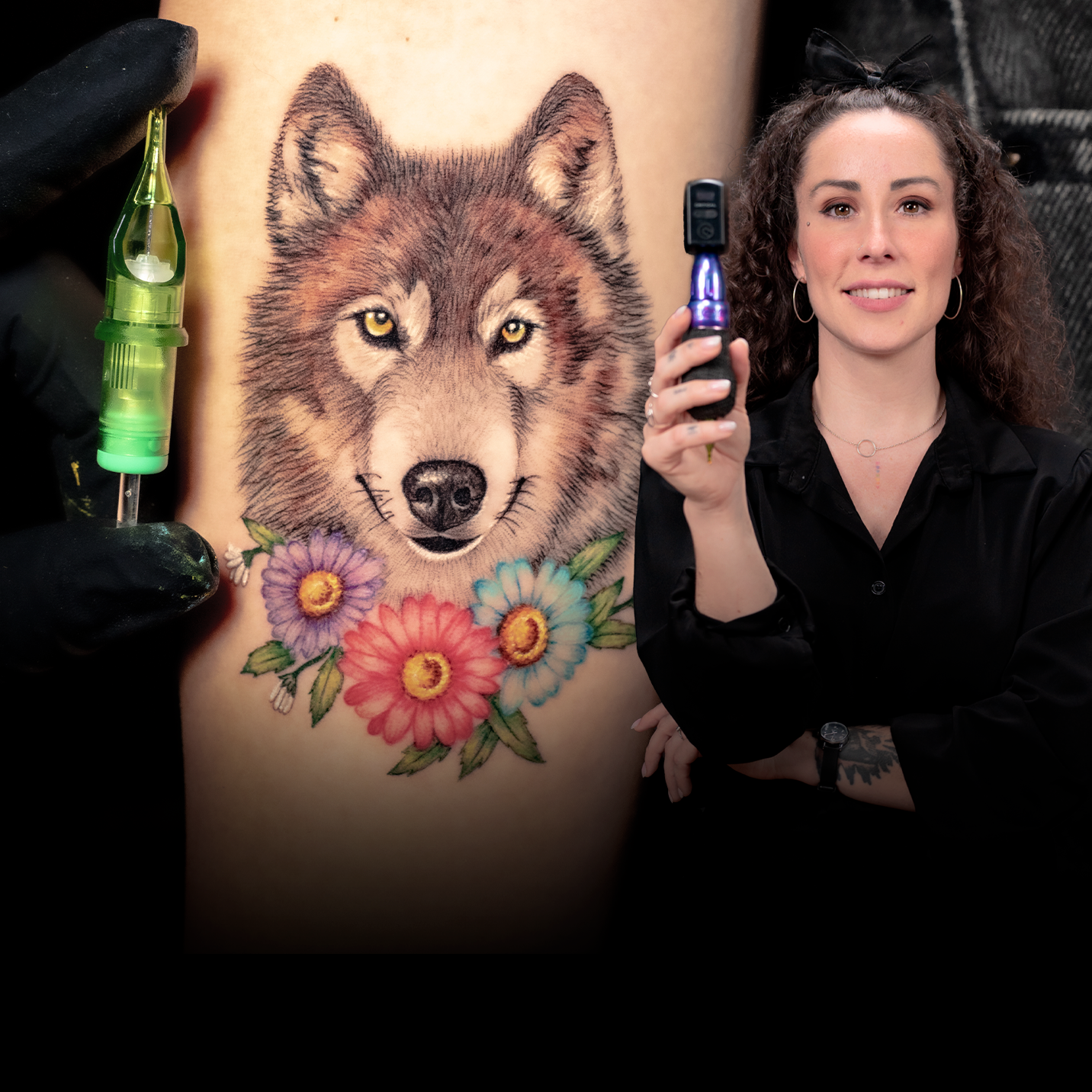 12. GRAYSCALE MARKING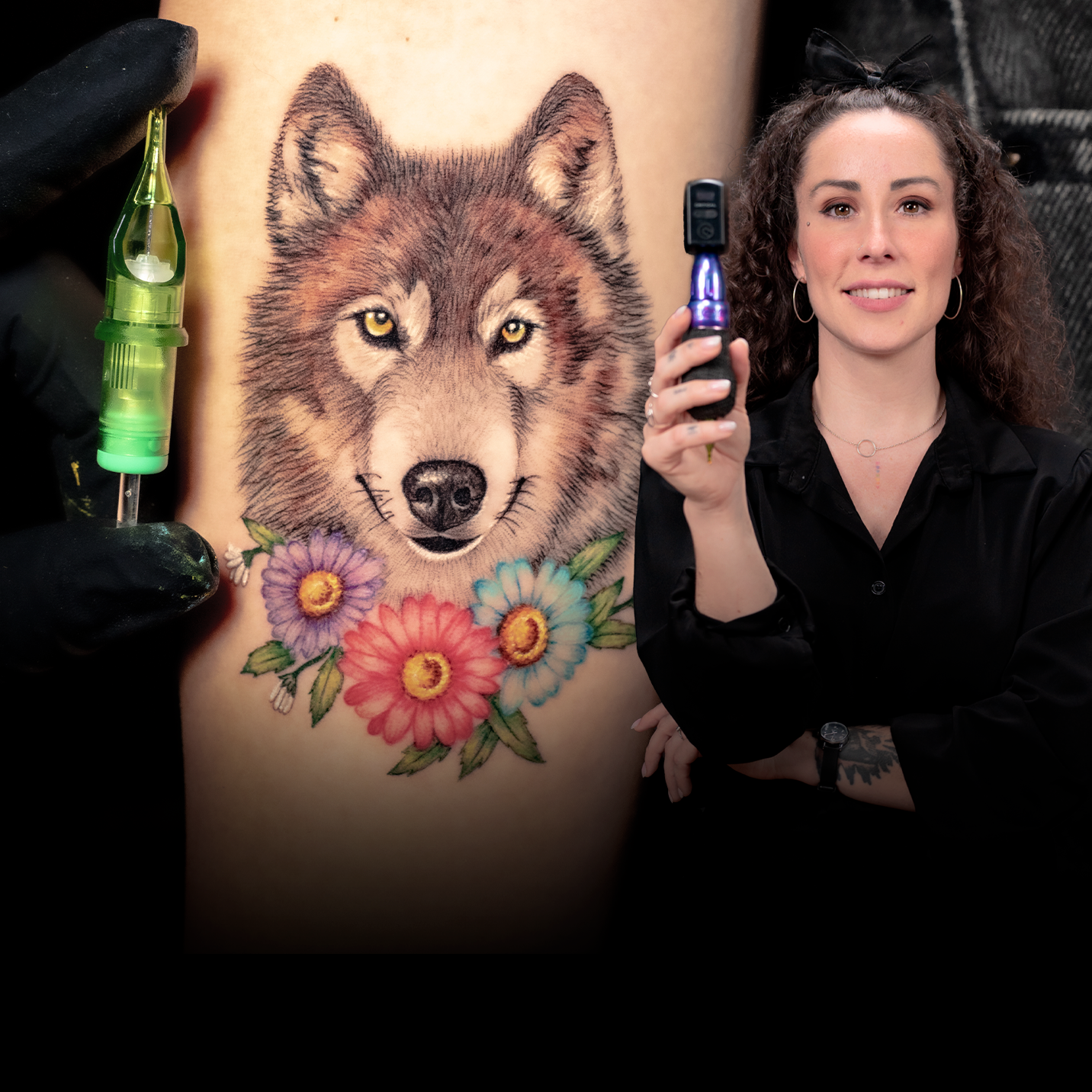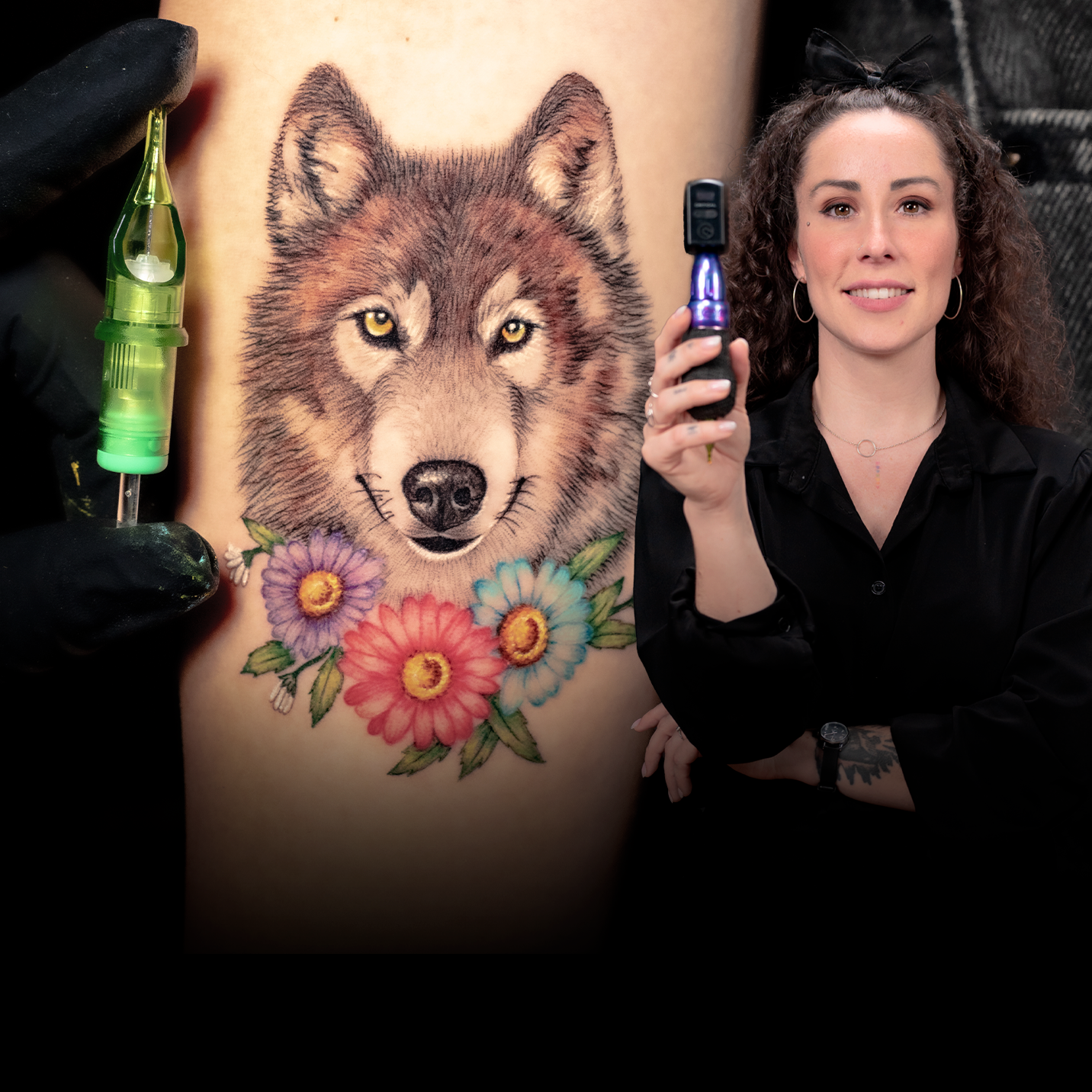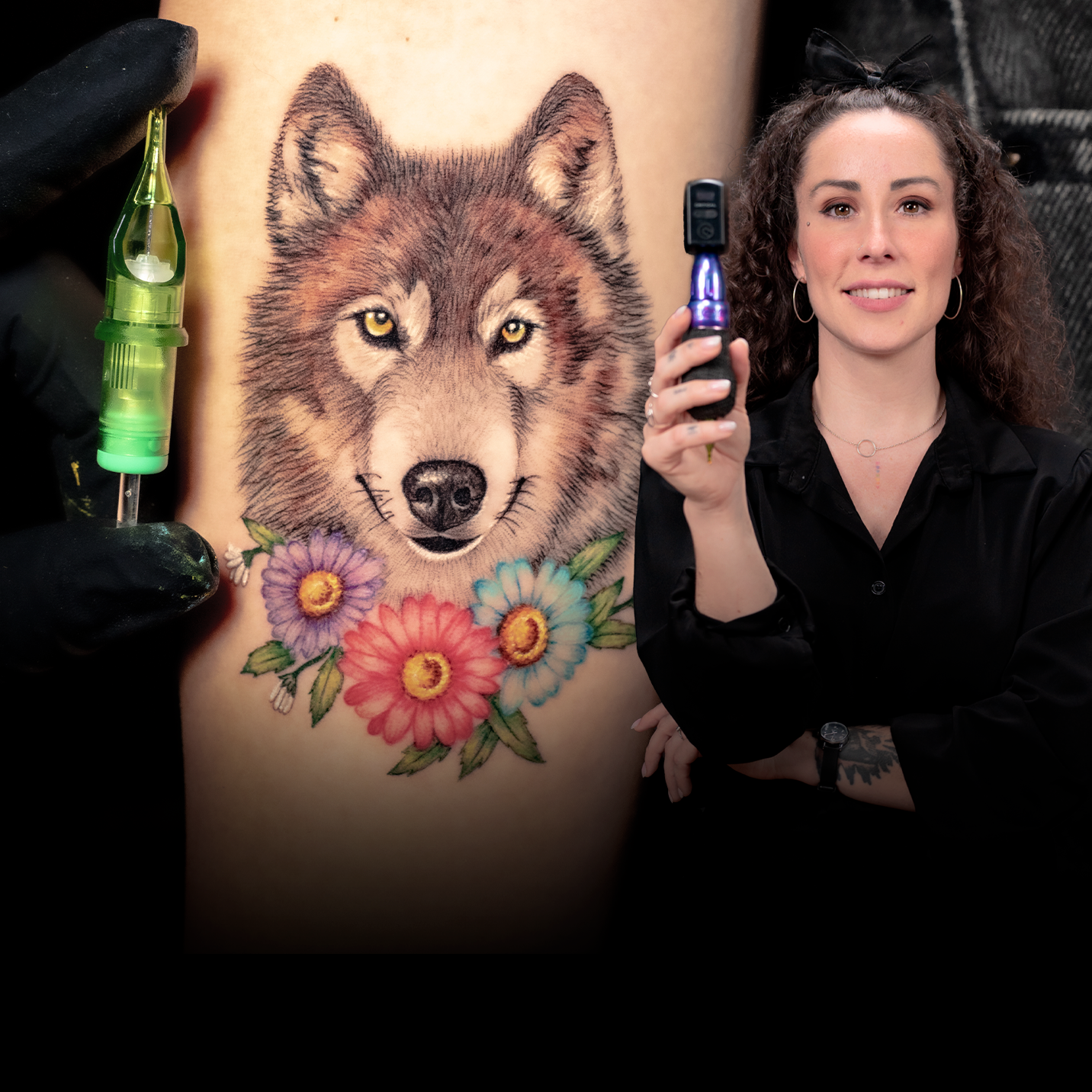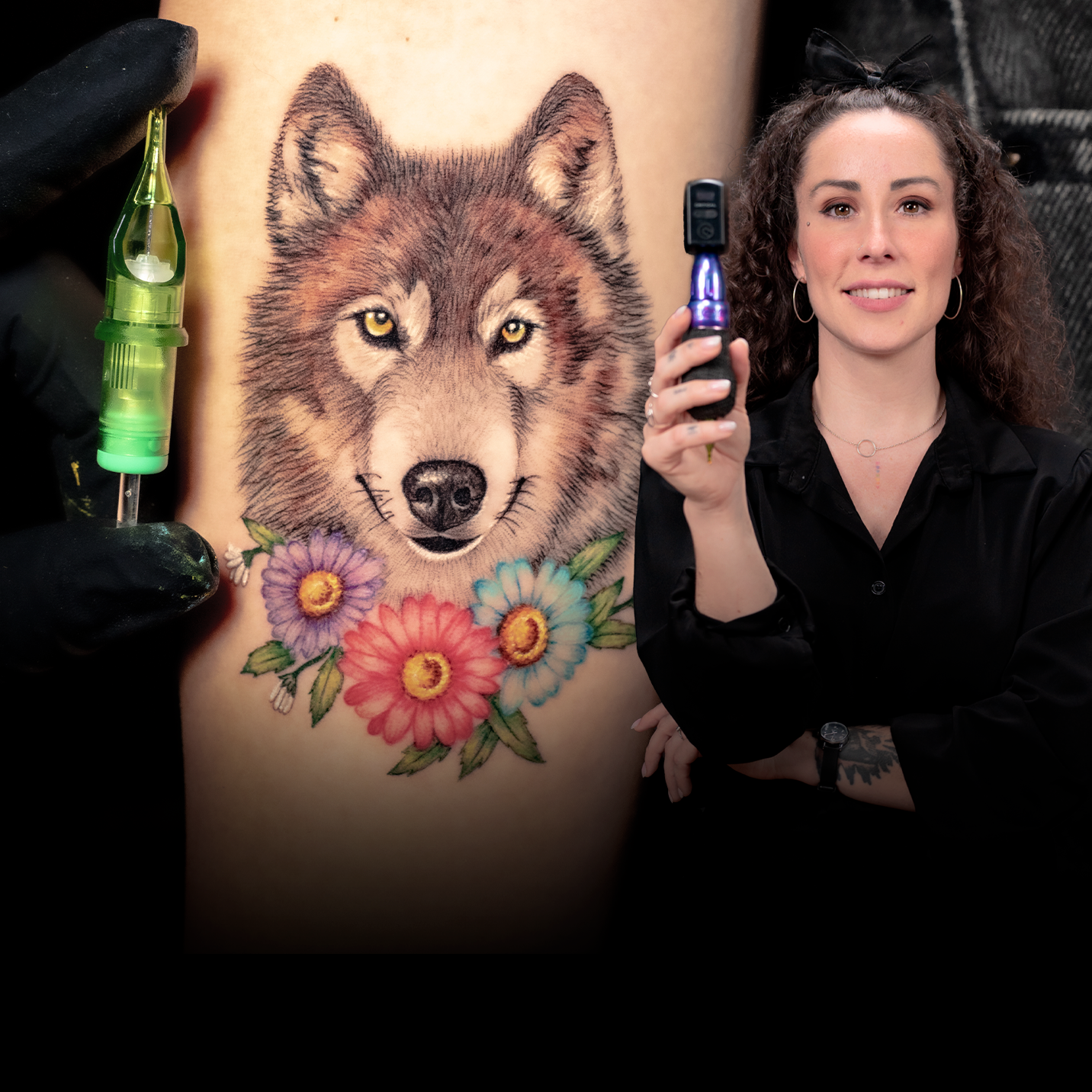 Marking: forehead and right ear
11:08 min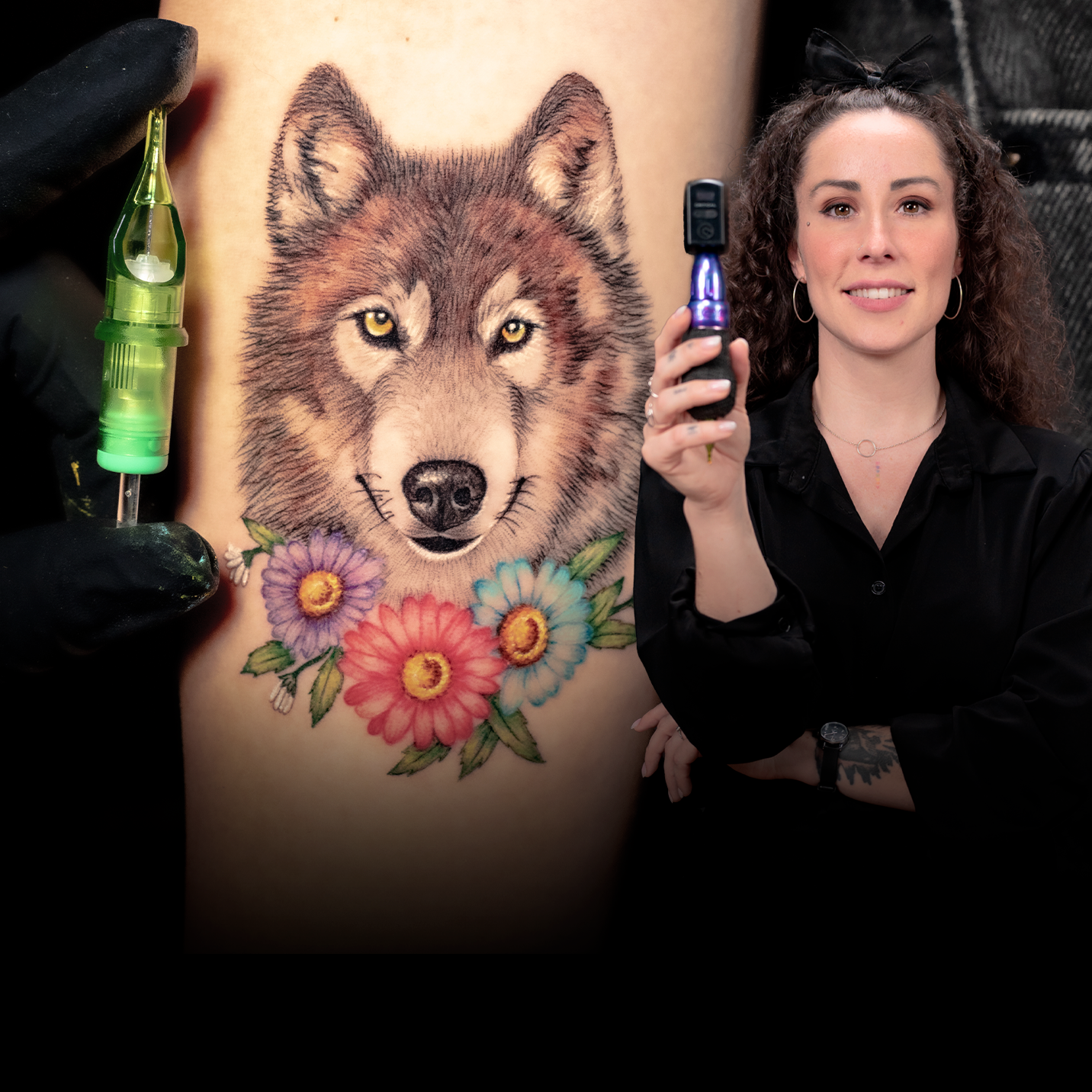 Marking: left ear, right eye and fur
10:17 min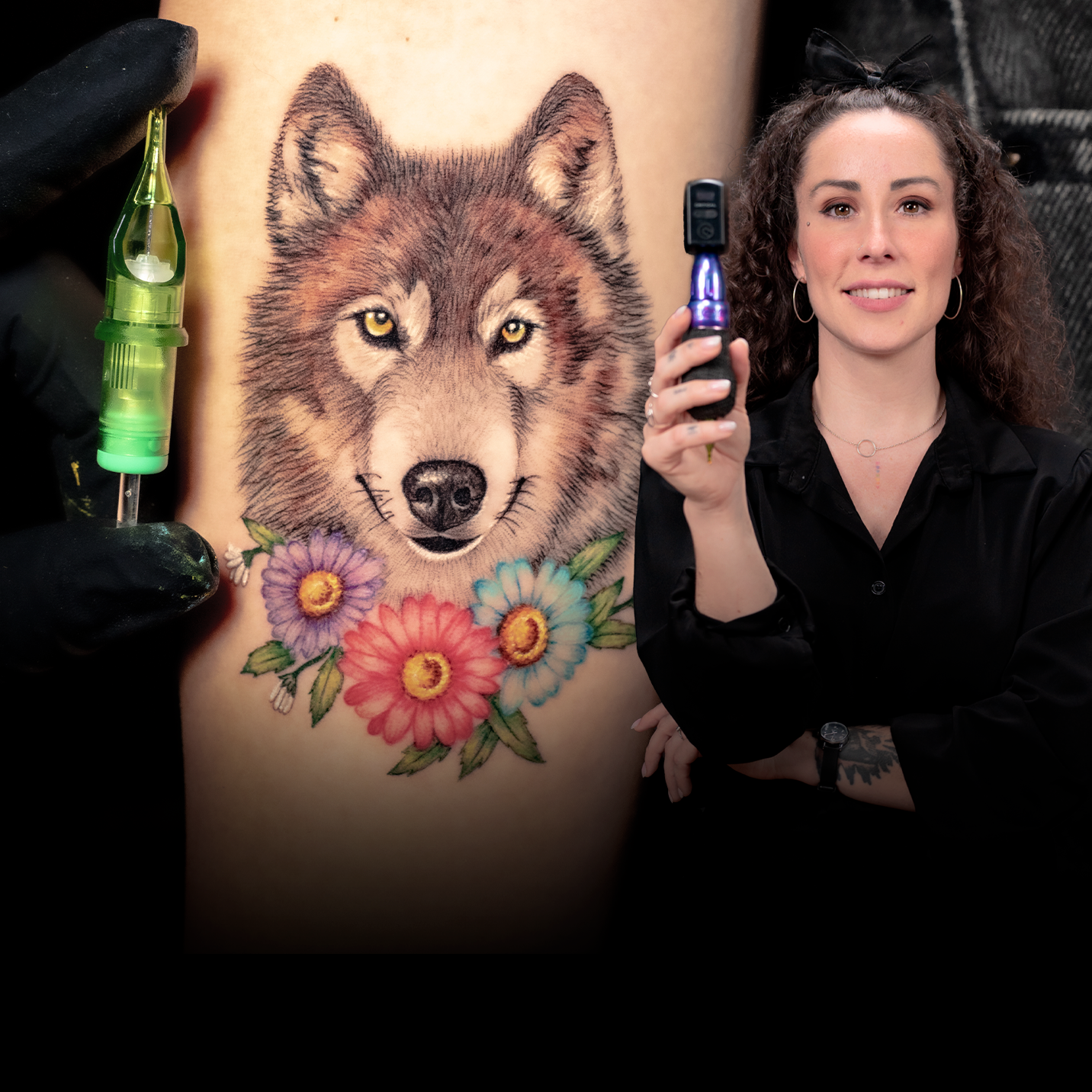 Marking: muzzle and fur I
08:16 min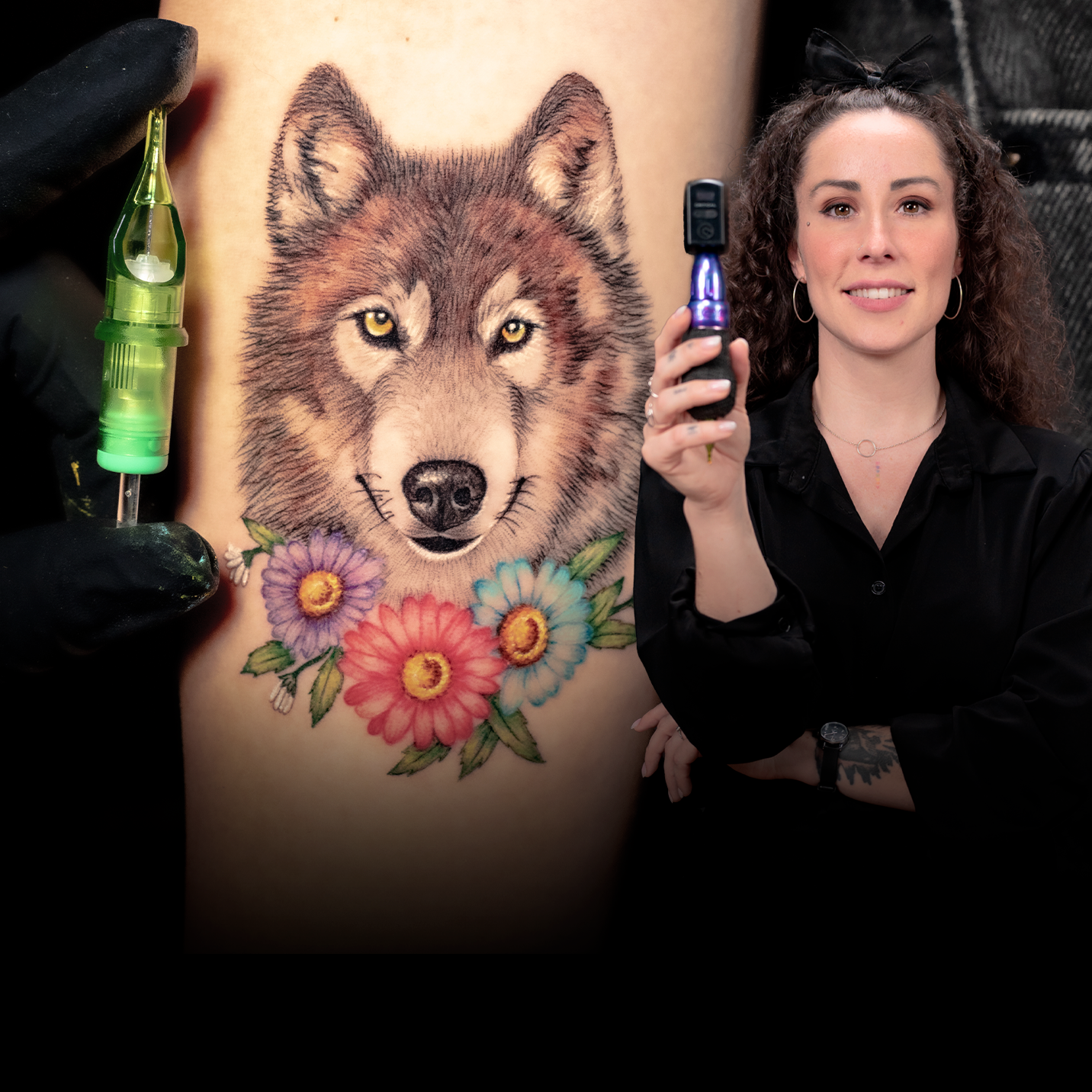 Marking: snout and fur II
09:18 min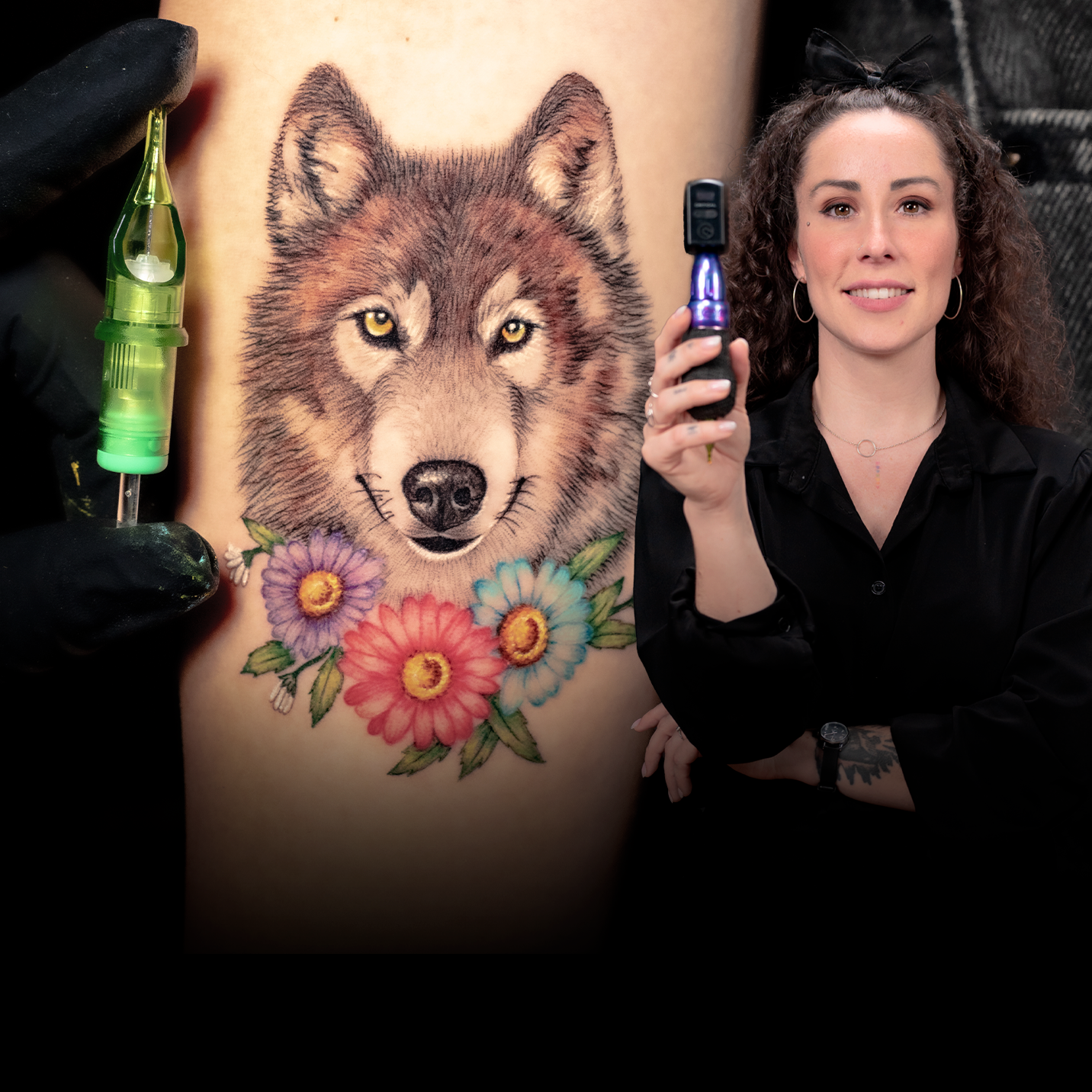 Marking: whiskers and flowers
07:48 min
13. COLOR MARKING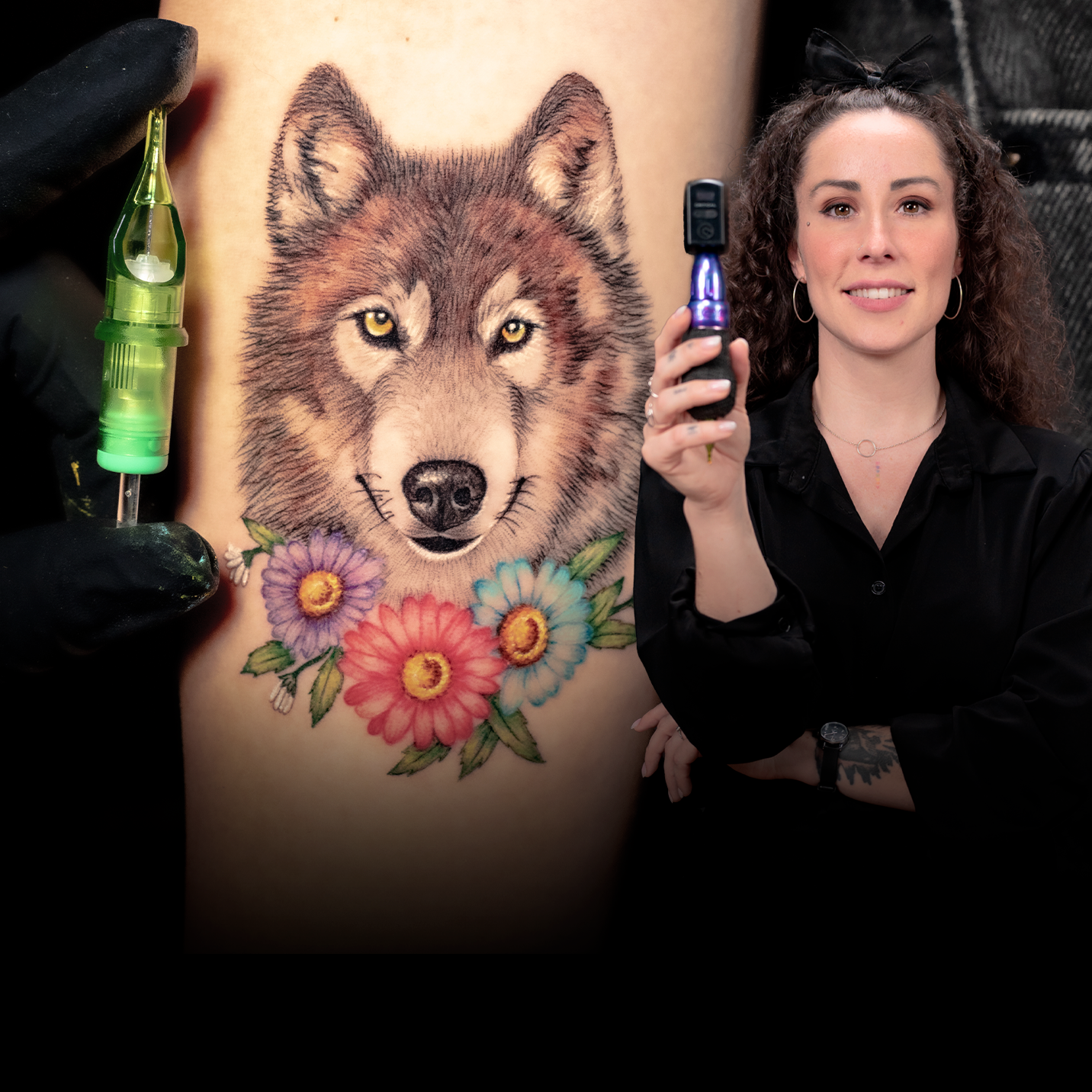 Marking: flowers I
10 :38 min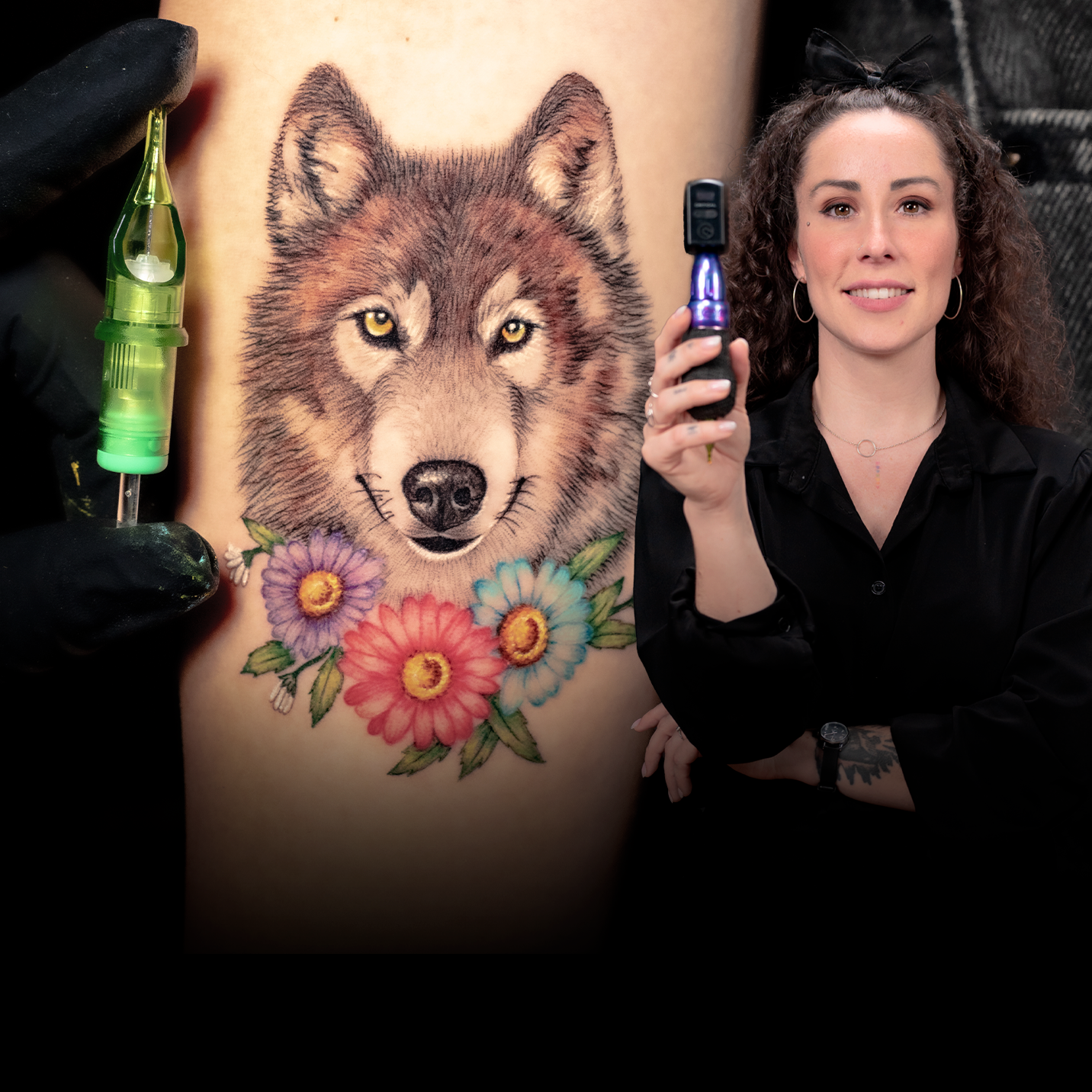 Marking: Flowers II
08:42 min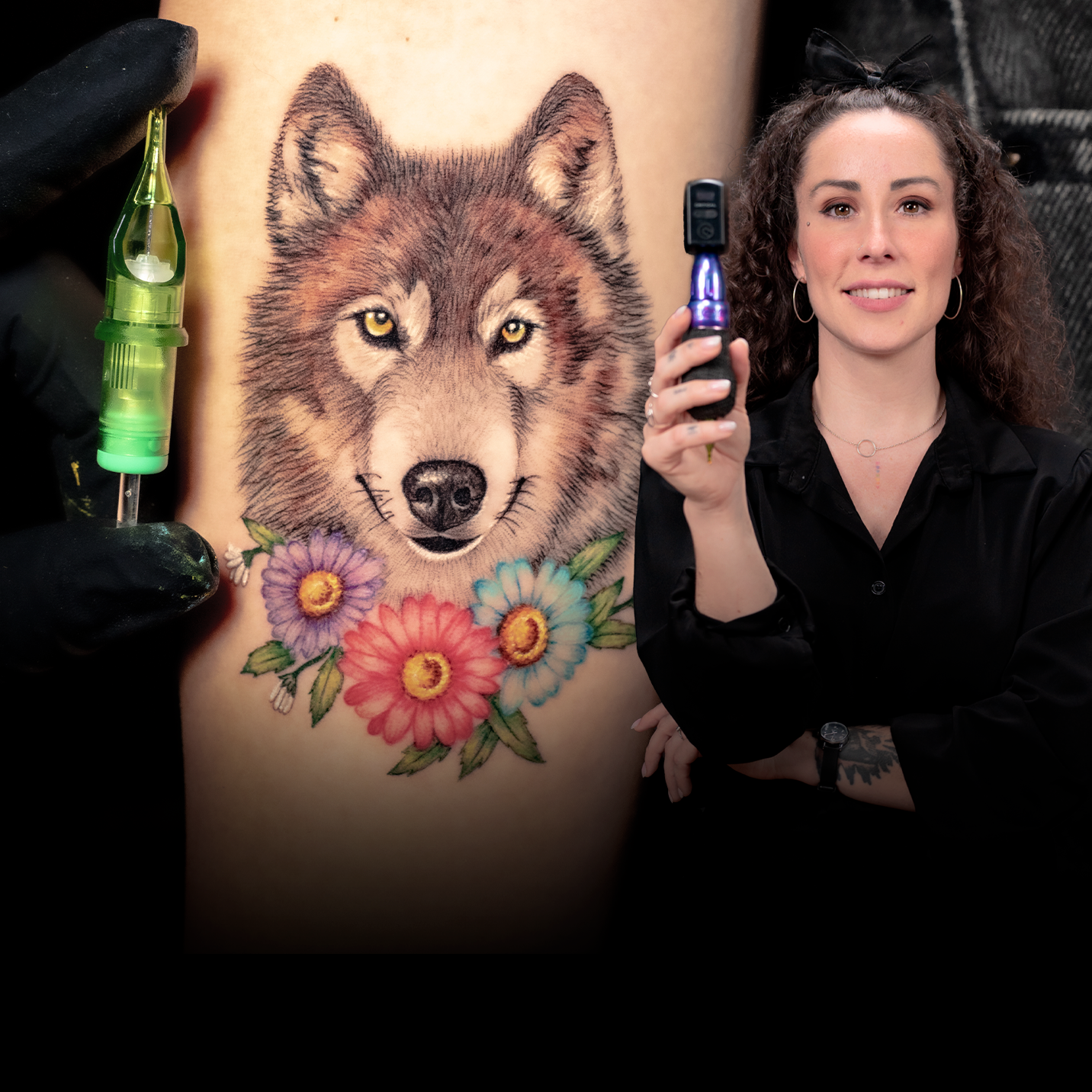 14. DARK AREAS BOOSTER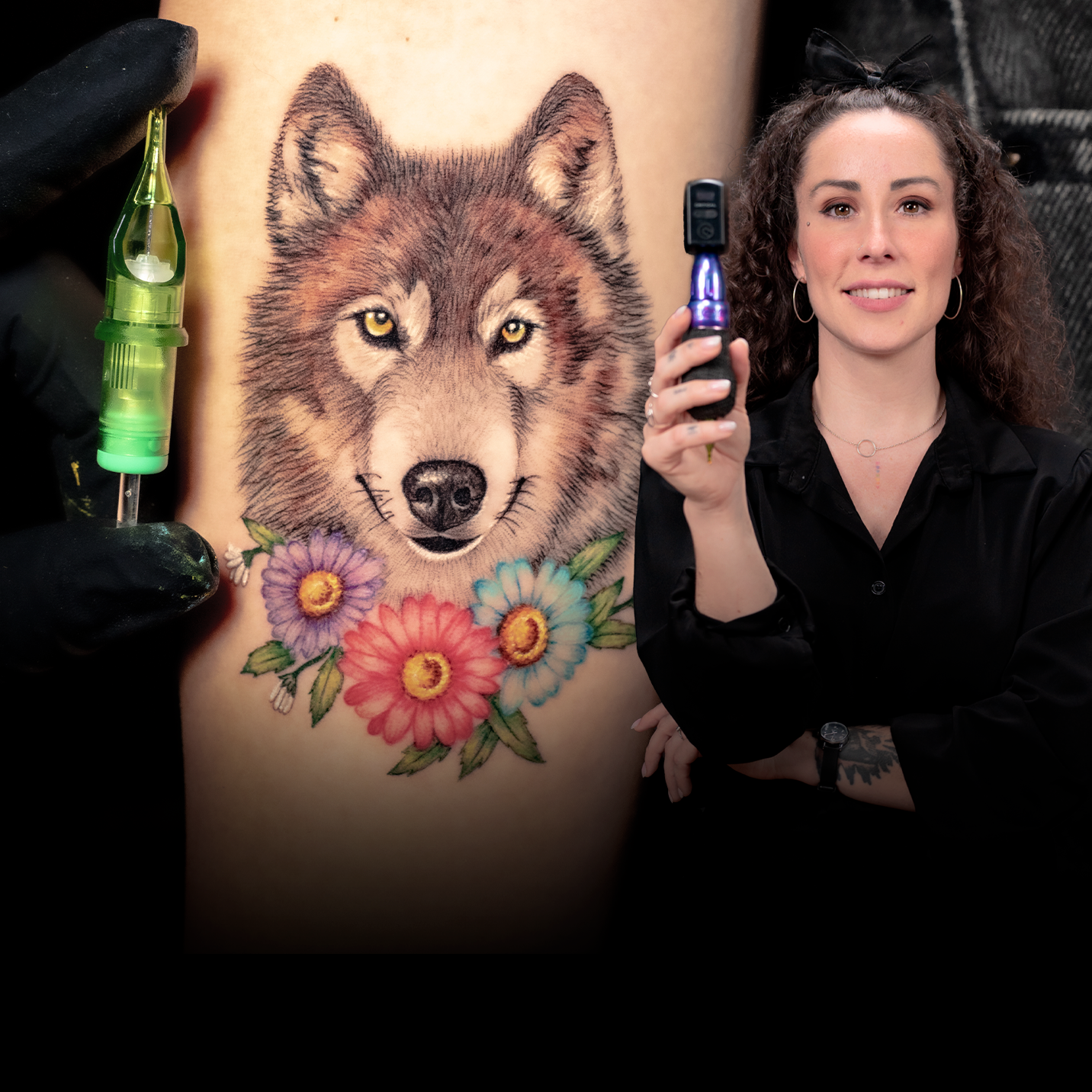 Eyes, Forehead and Ears
11:12 min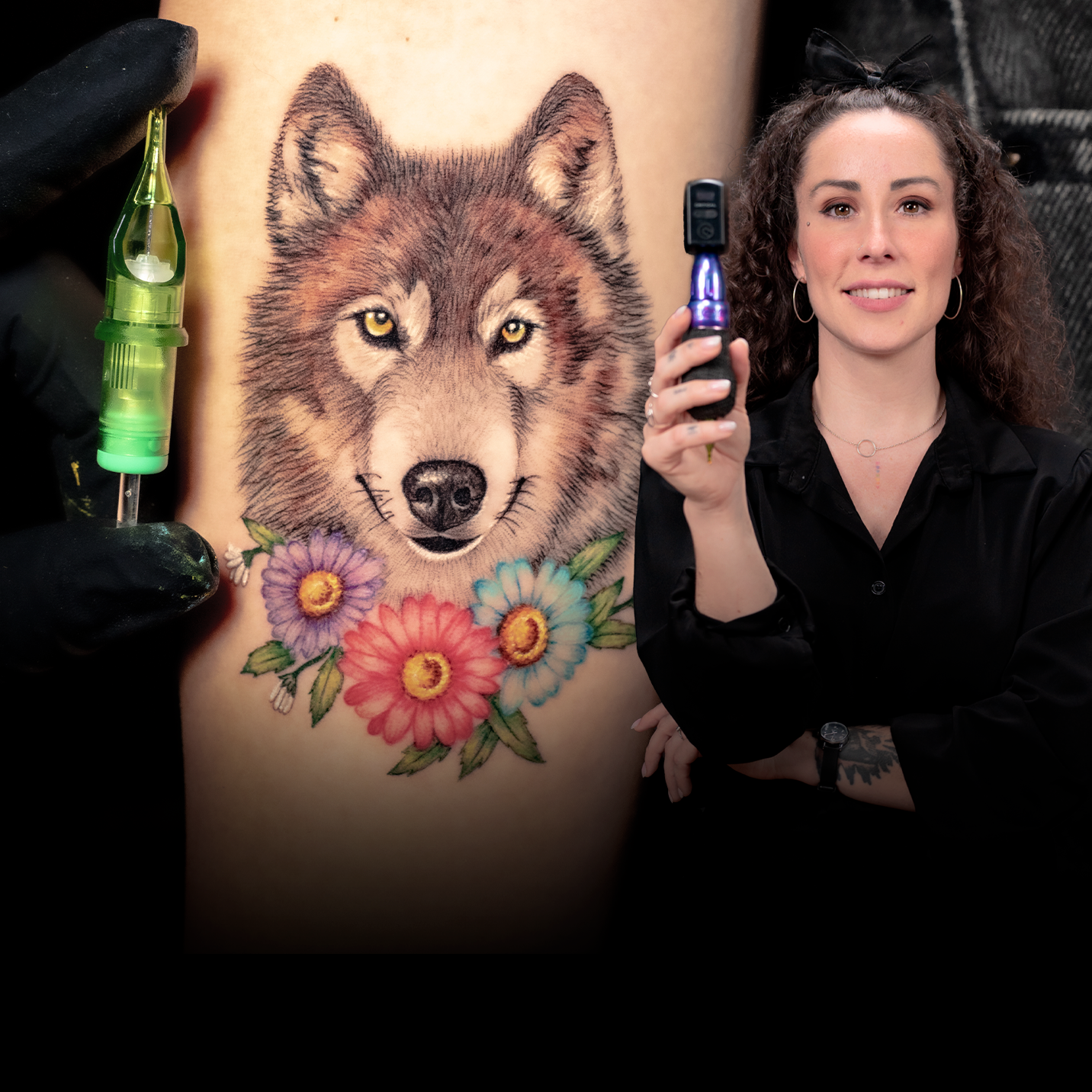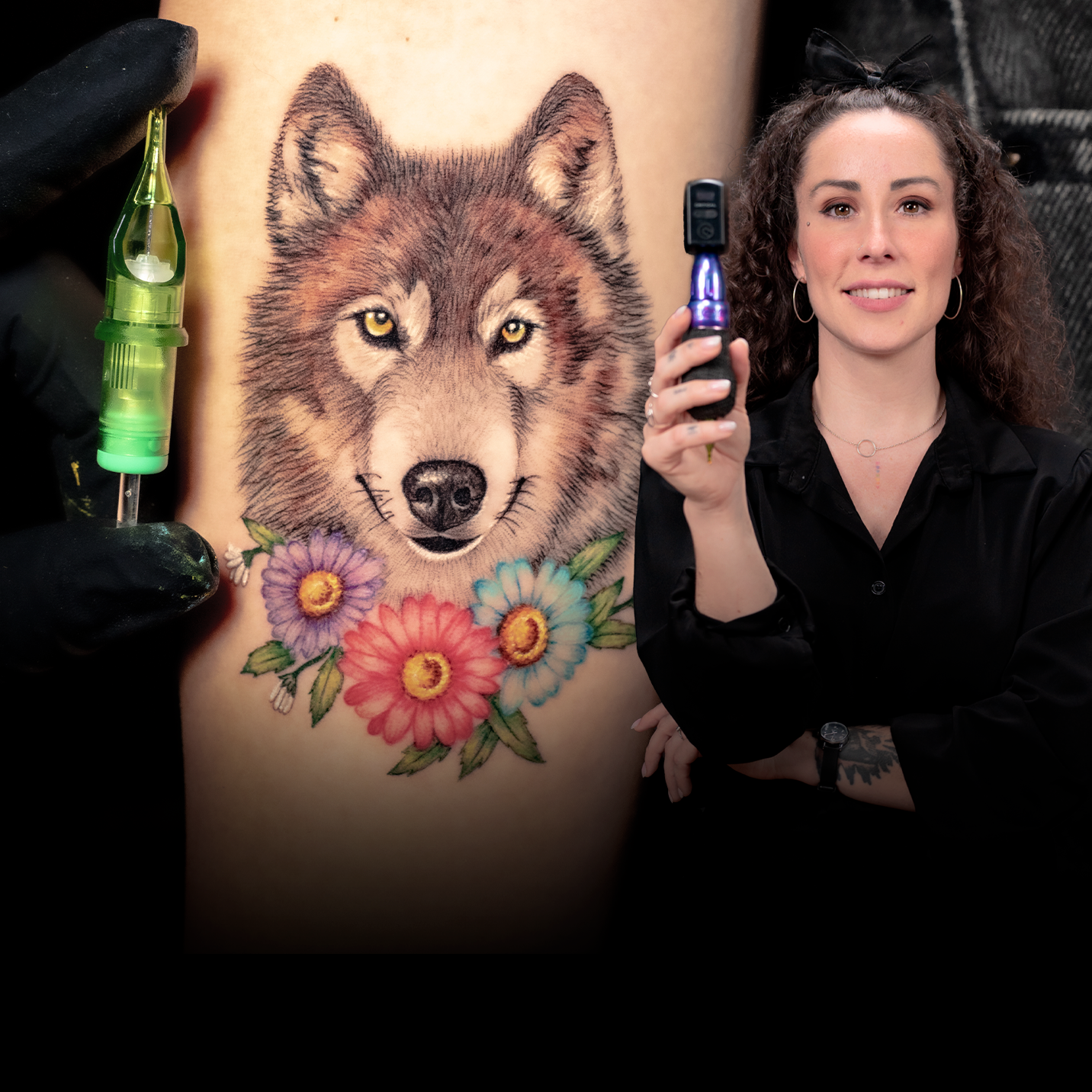 15. COLOR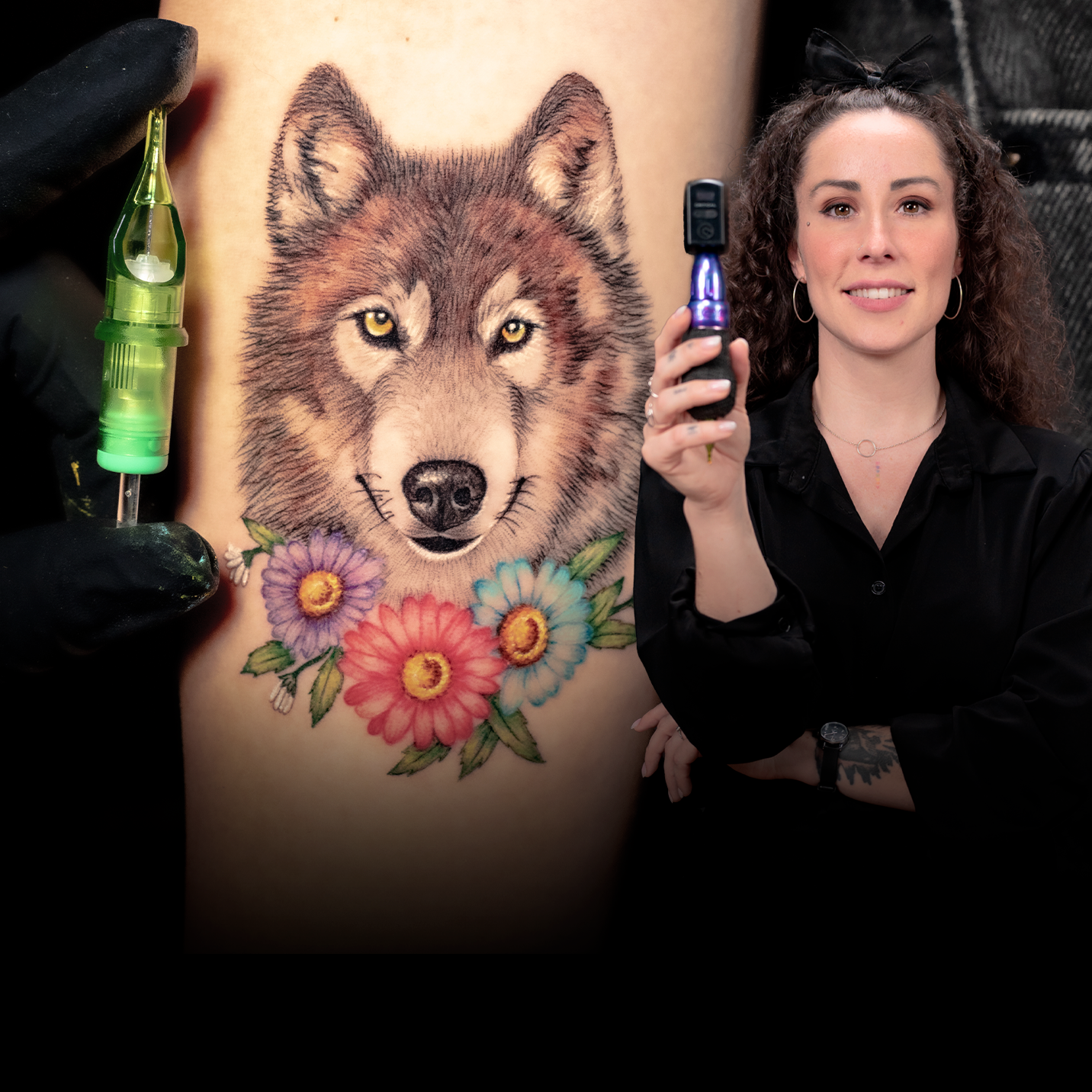 Fill: Wolf Fur I
10:21 min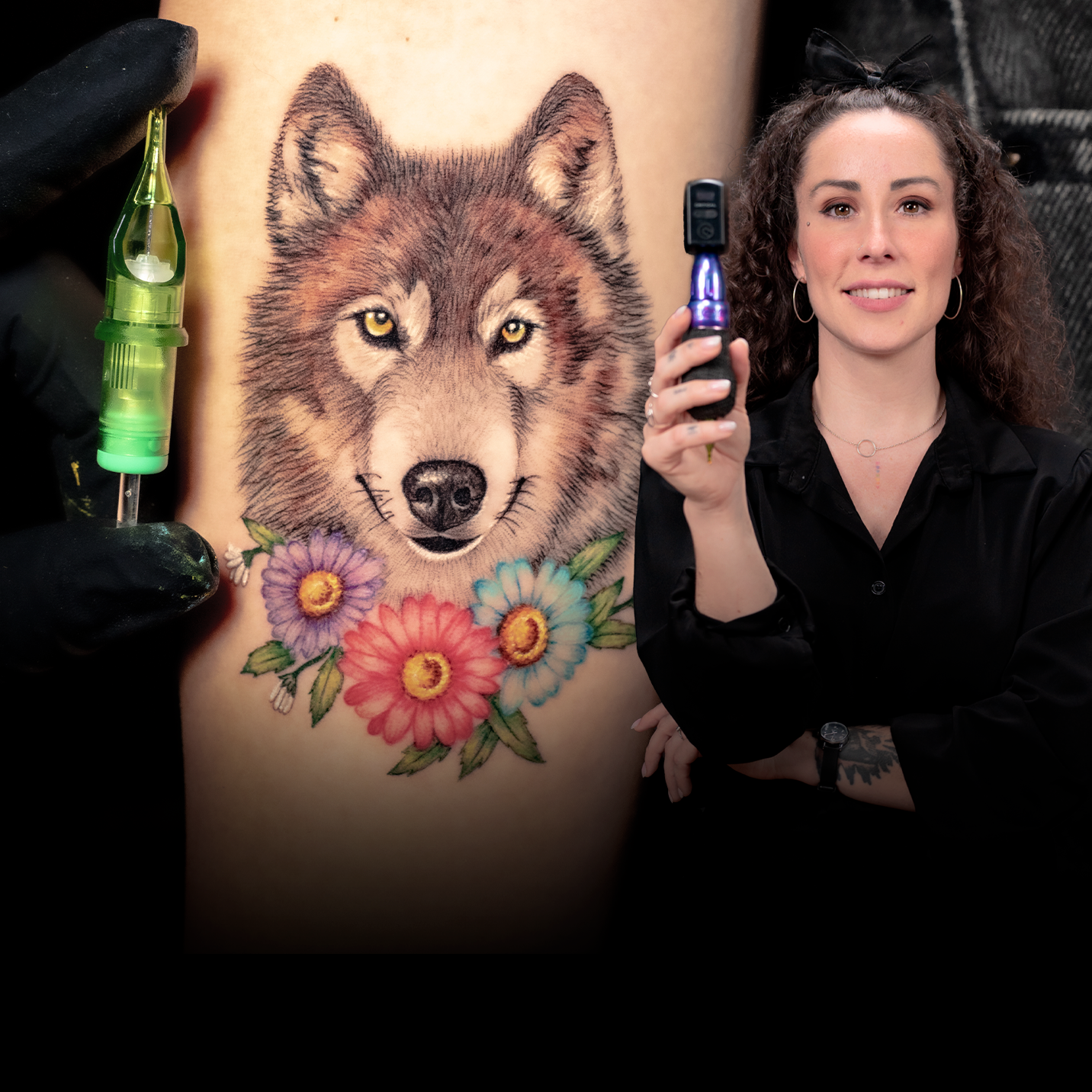 Fill: Wolf Fur II
09:09 min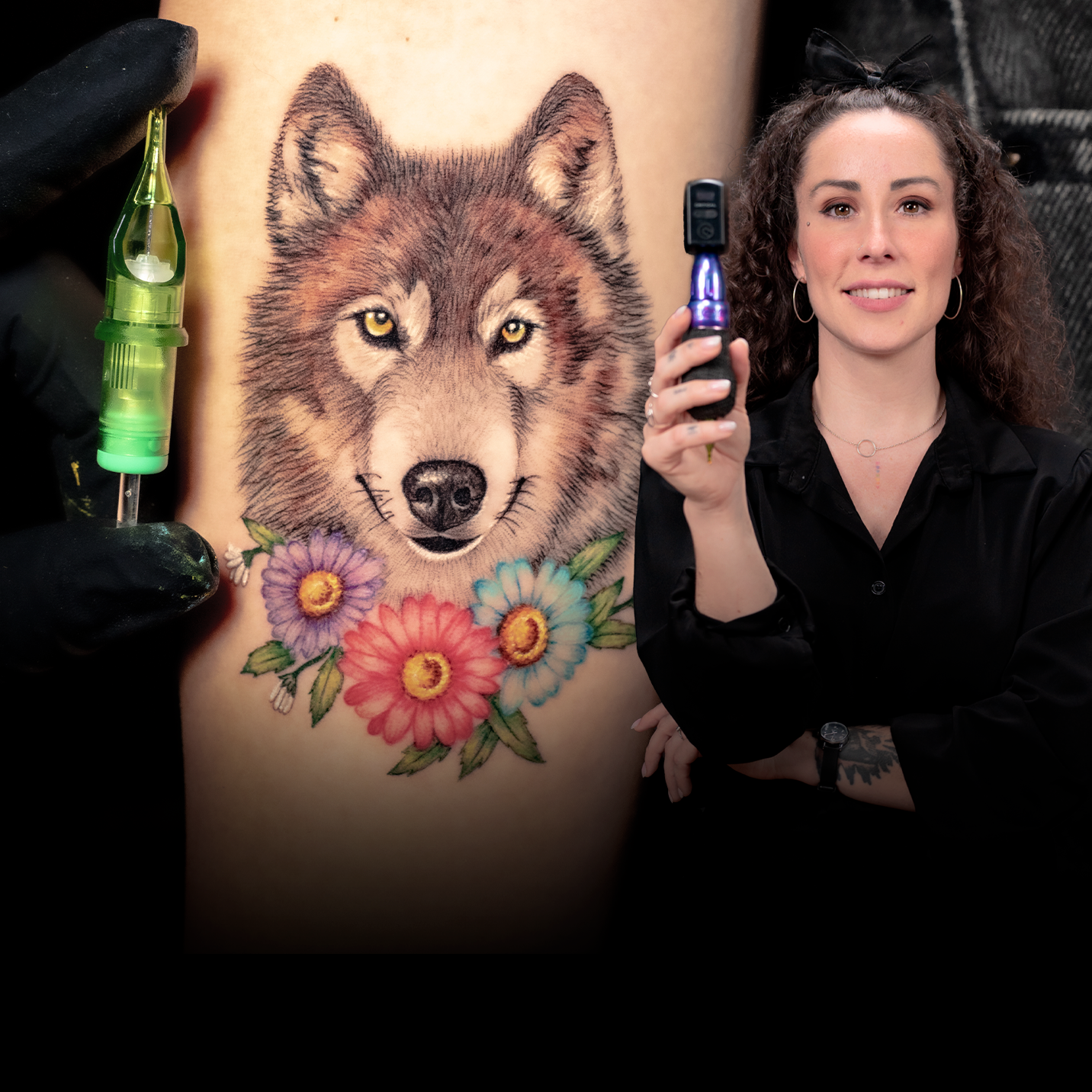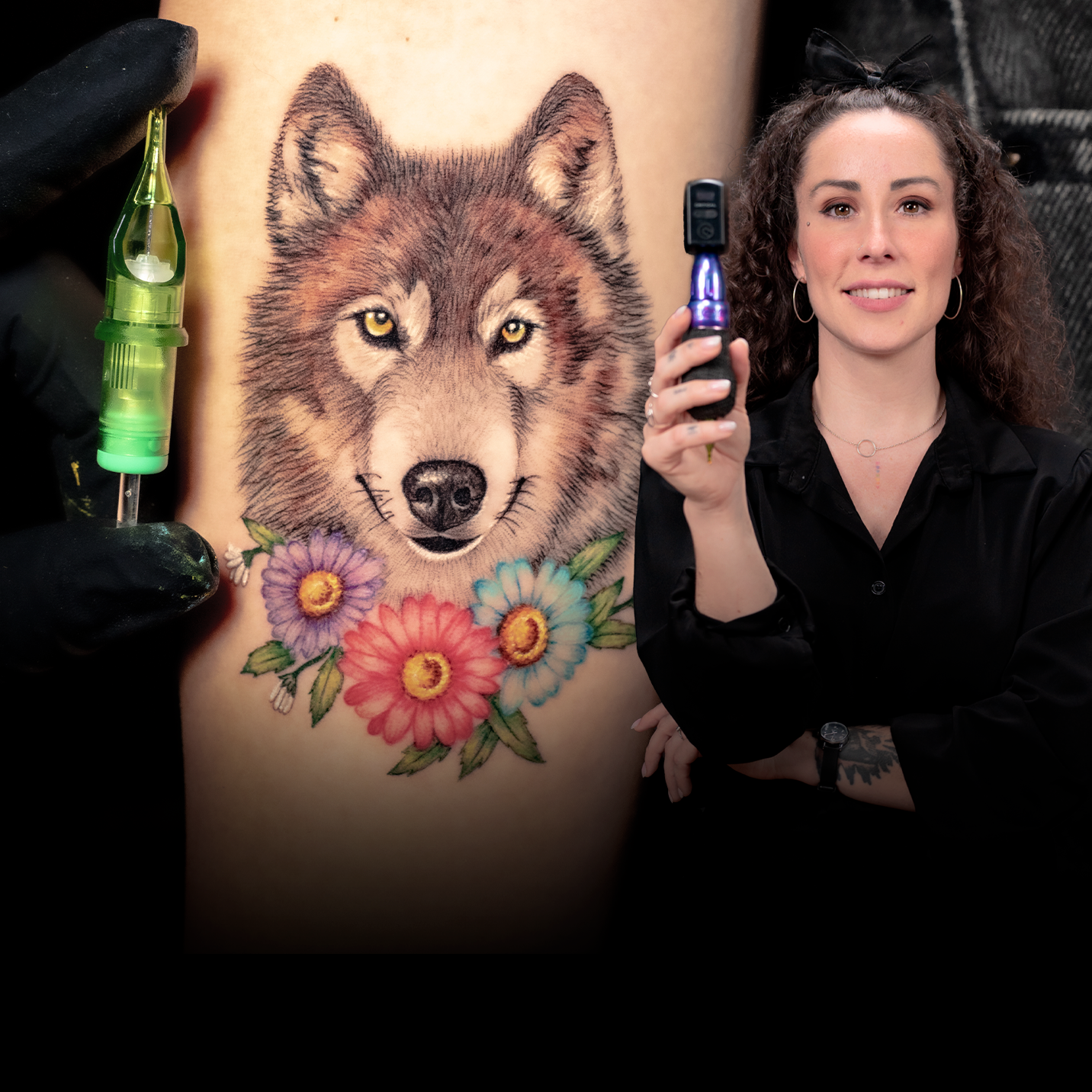 Dark Fill: Flowers I
10: 25 min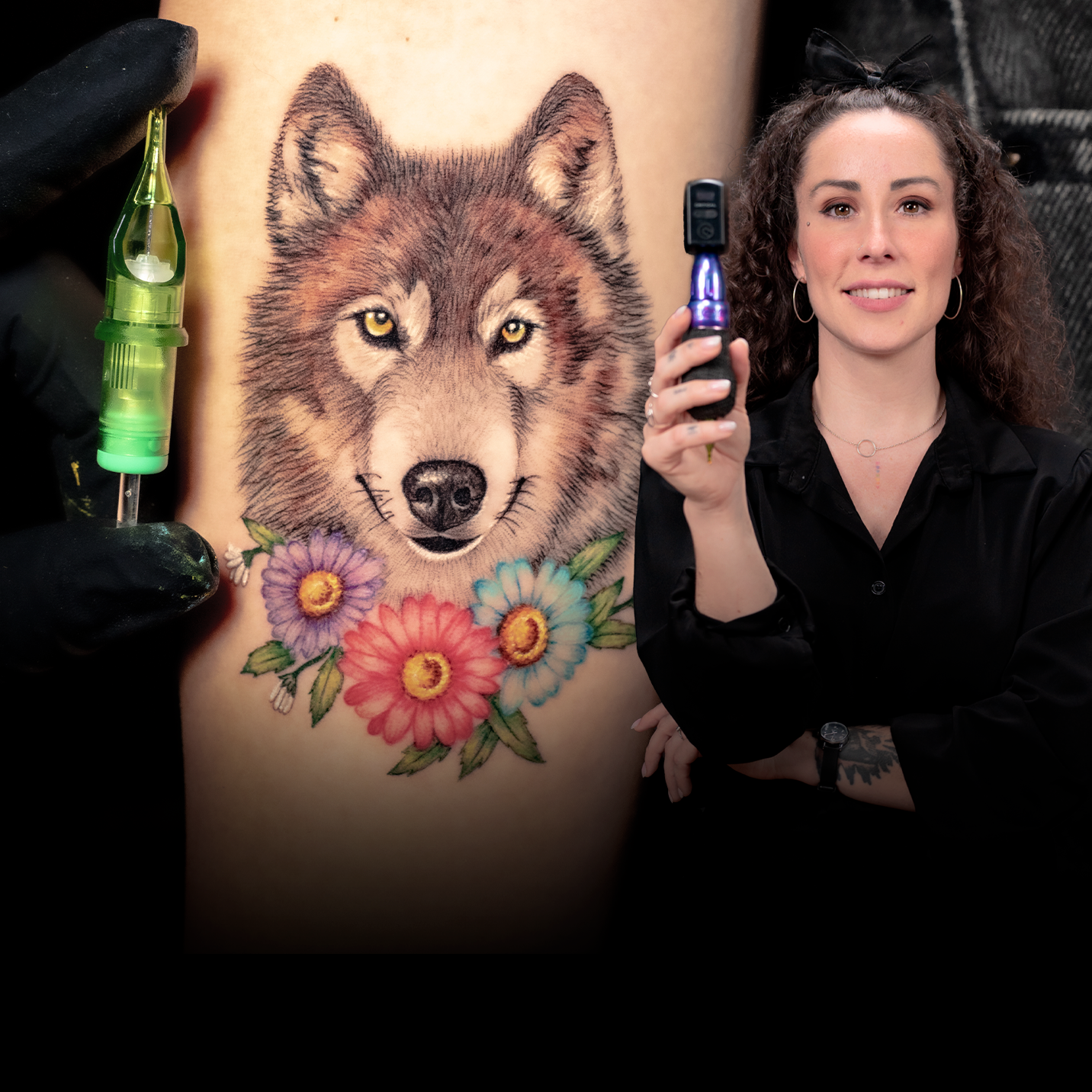 Dark Fill: Flowers II
04:03 min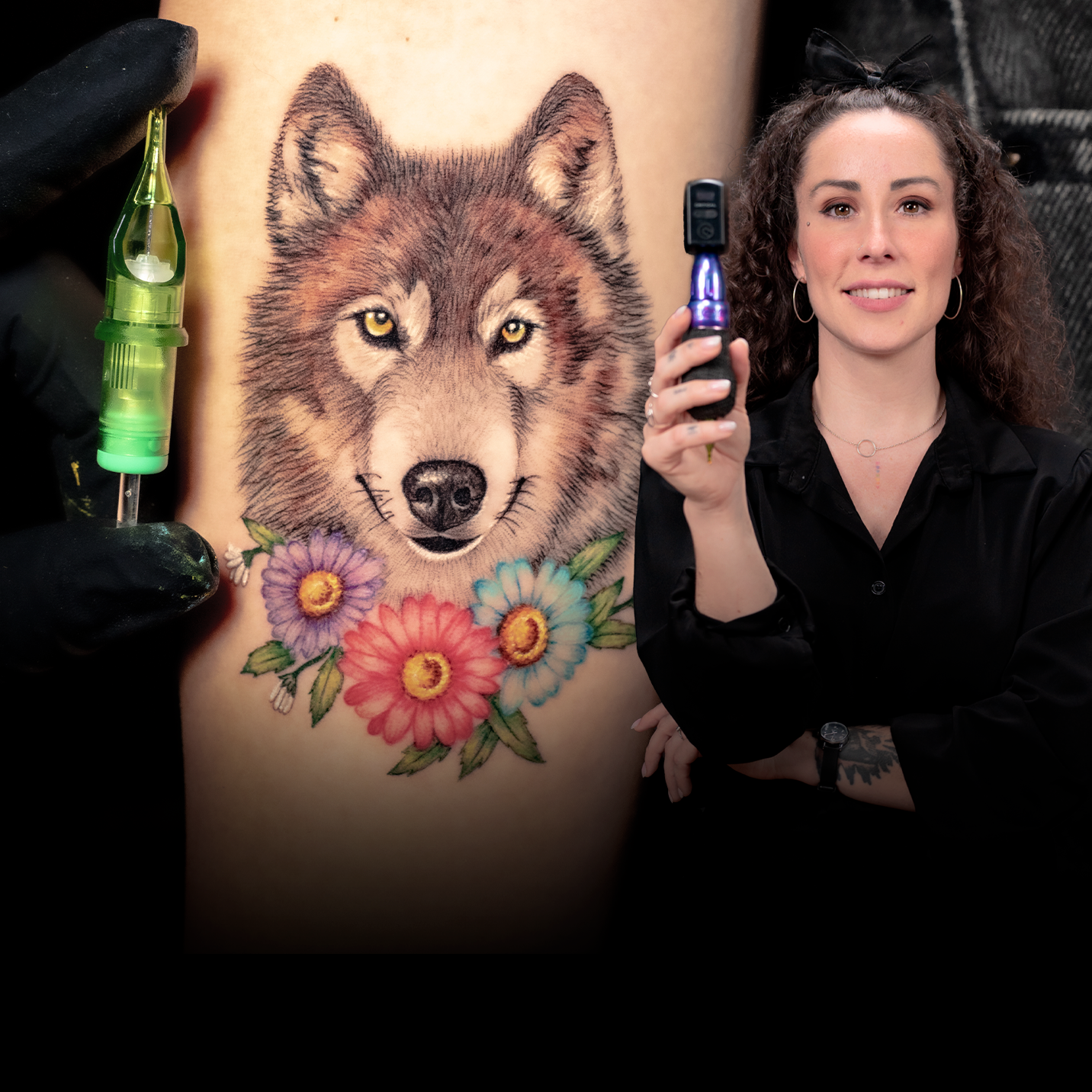 Dark Color: Leaves I
10: 45 min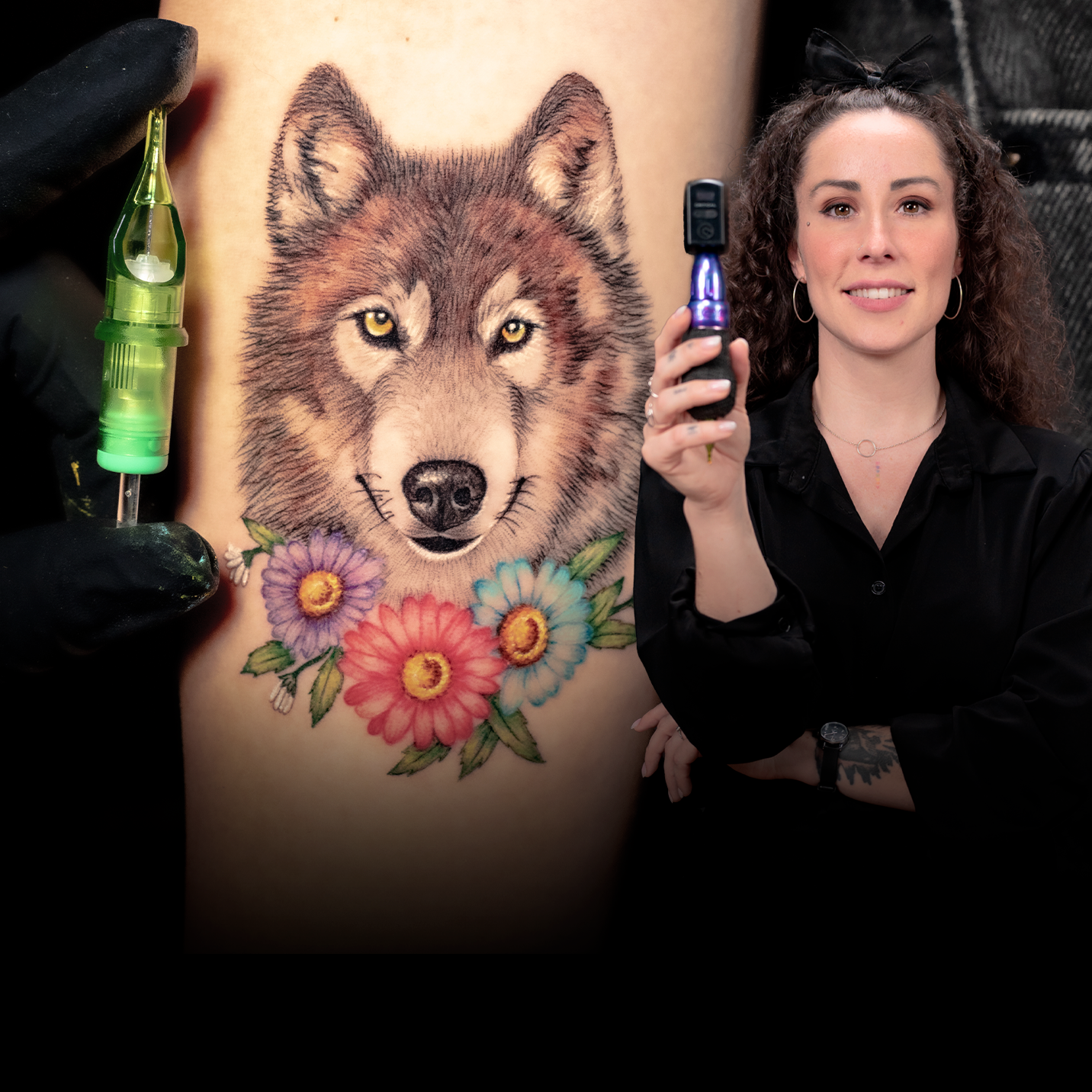 Dark Color: Leaves II
08:54 min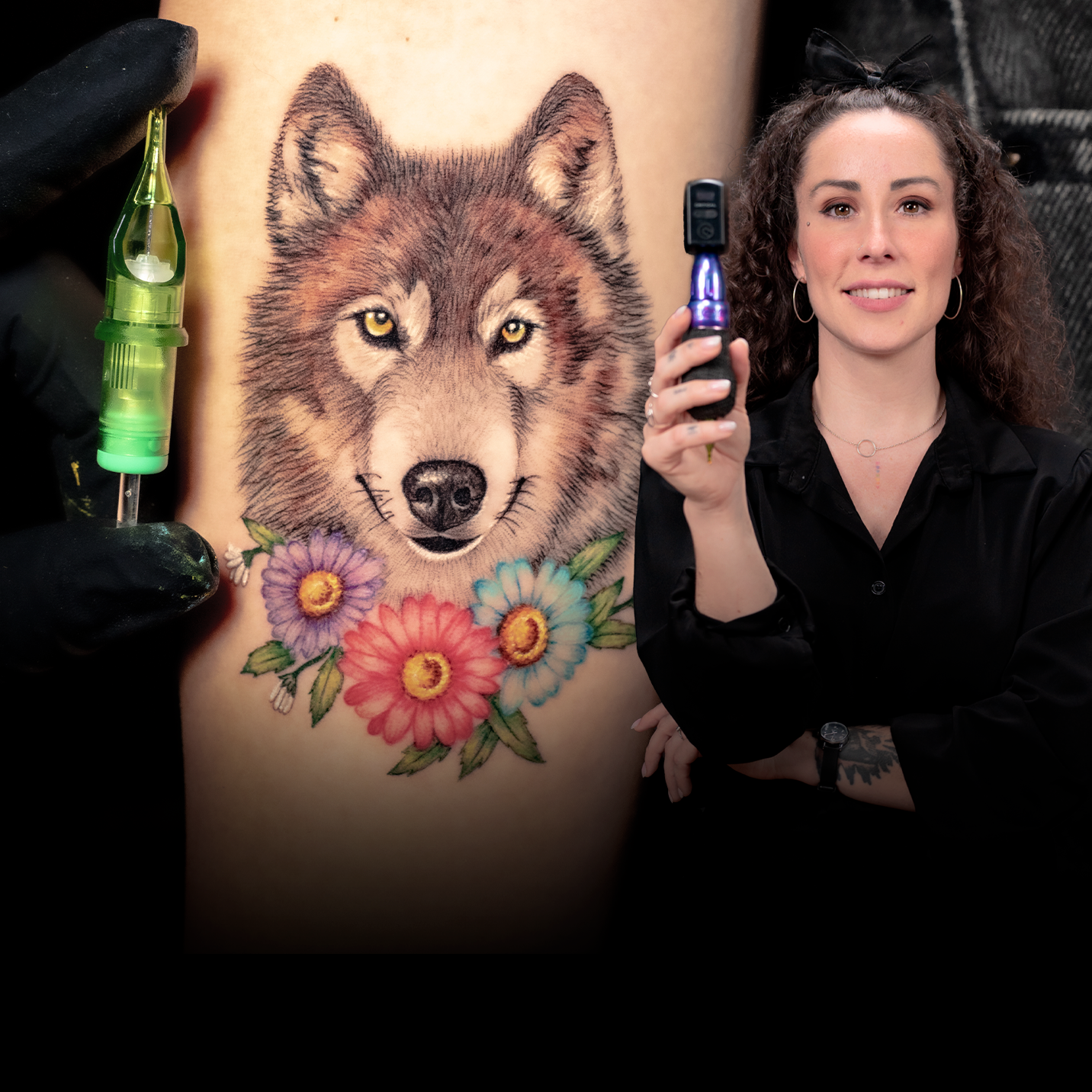 Light Color: Leaves
06:53 min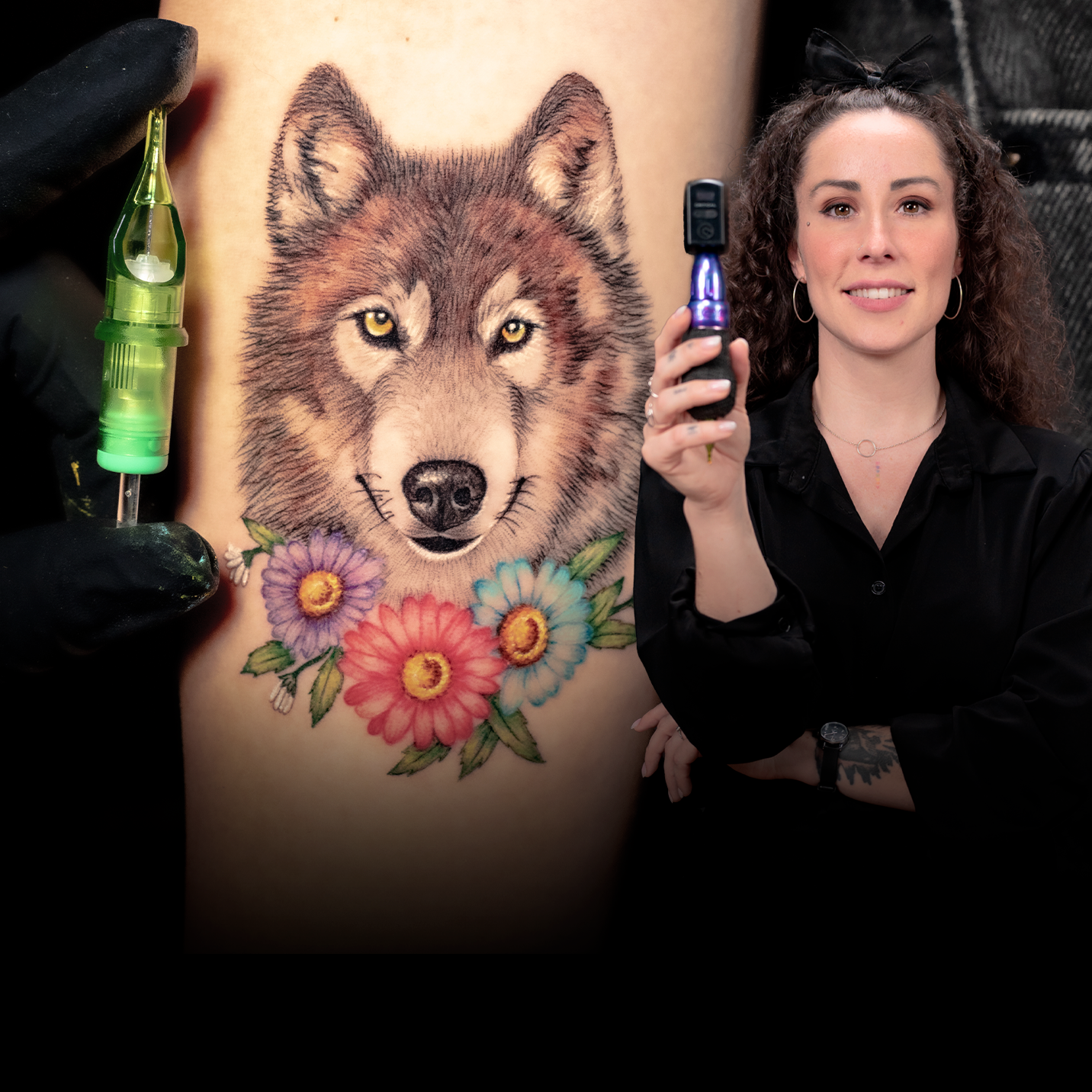 Color: Floral interior I
10:31 min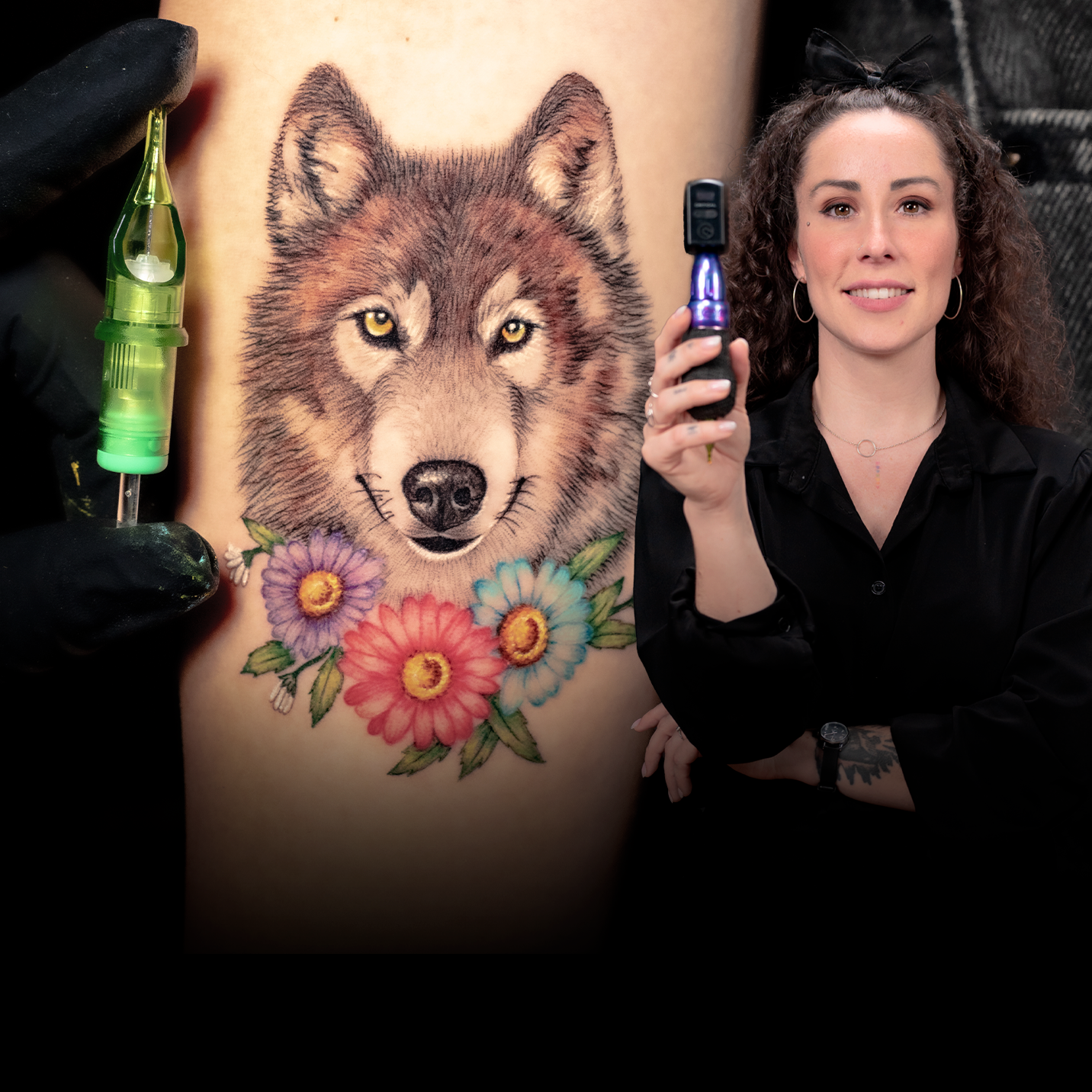 Color: Floral interior II
11:07 min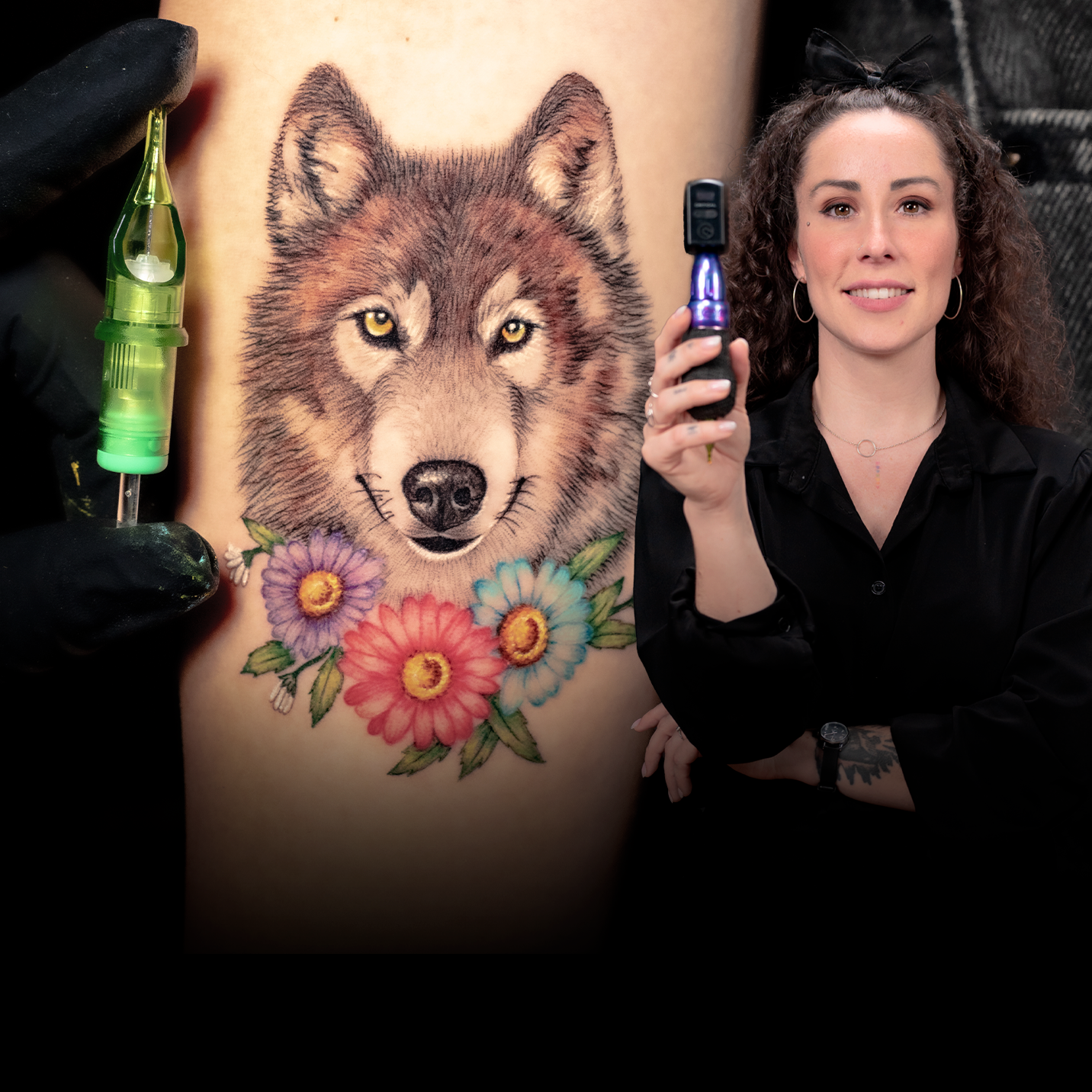 Color: Interior flowers III
05:27 min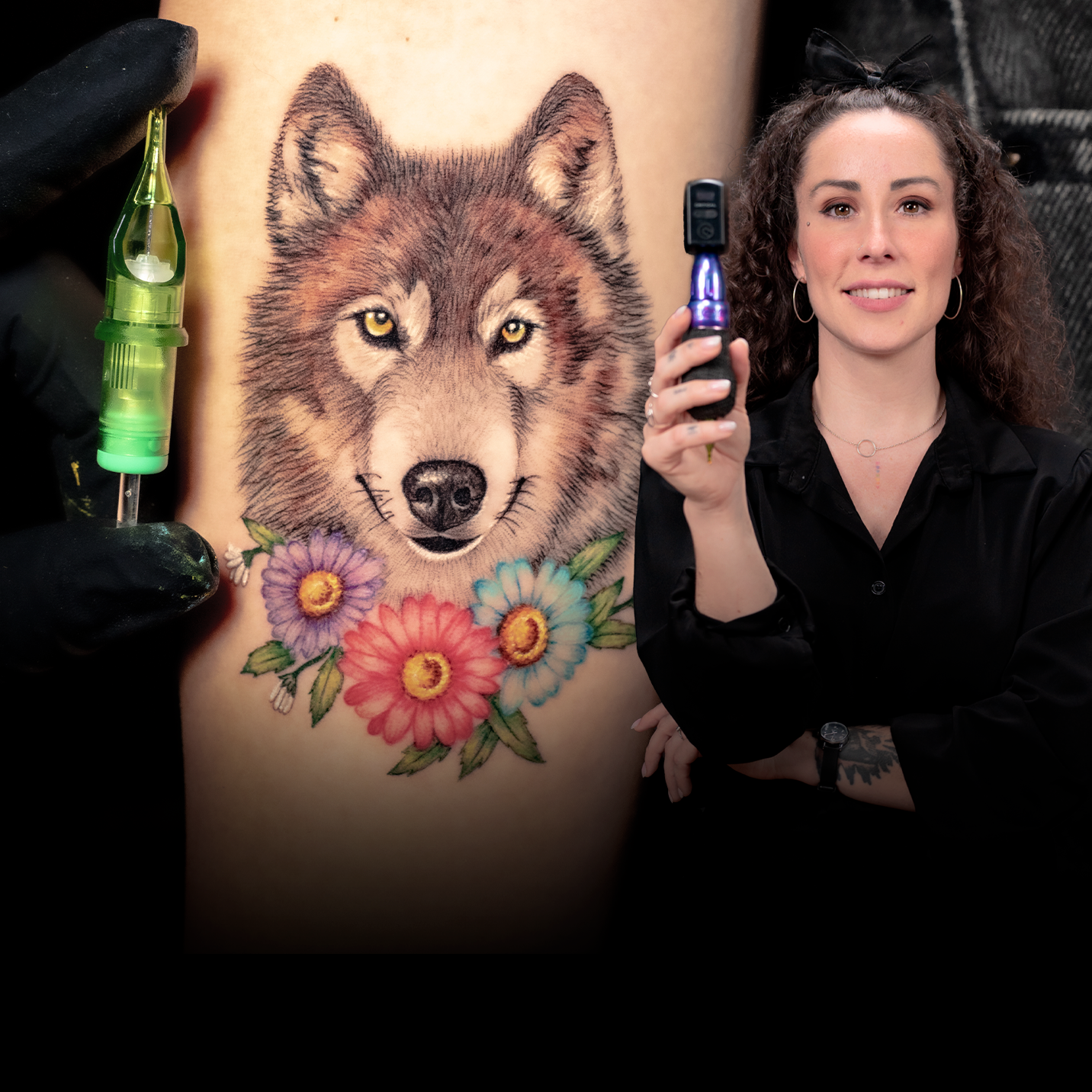 Color: Interior flowers IV
10:23 min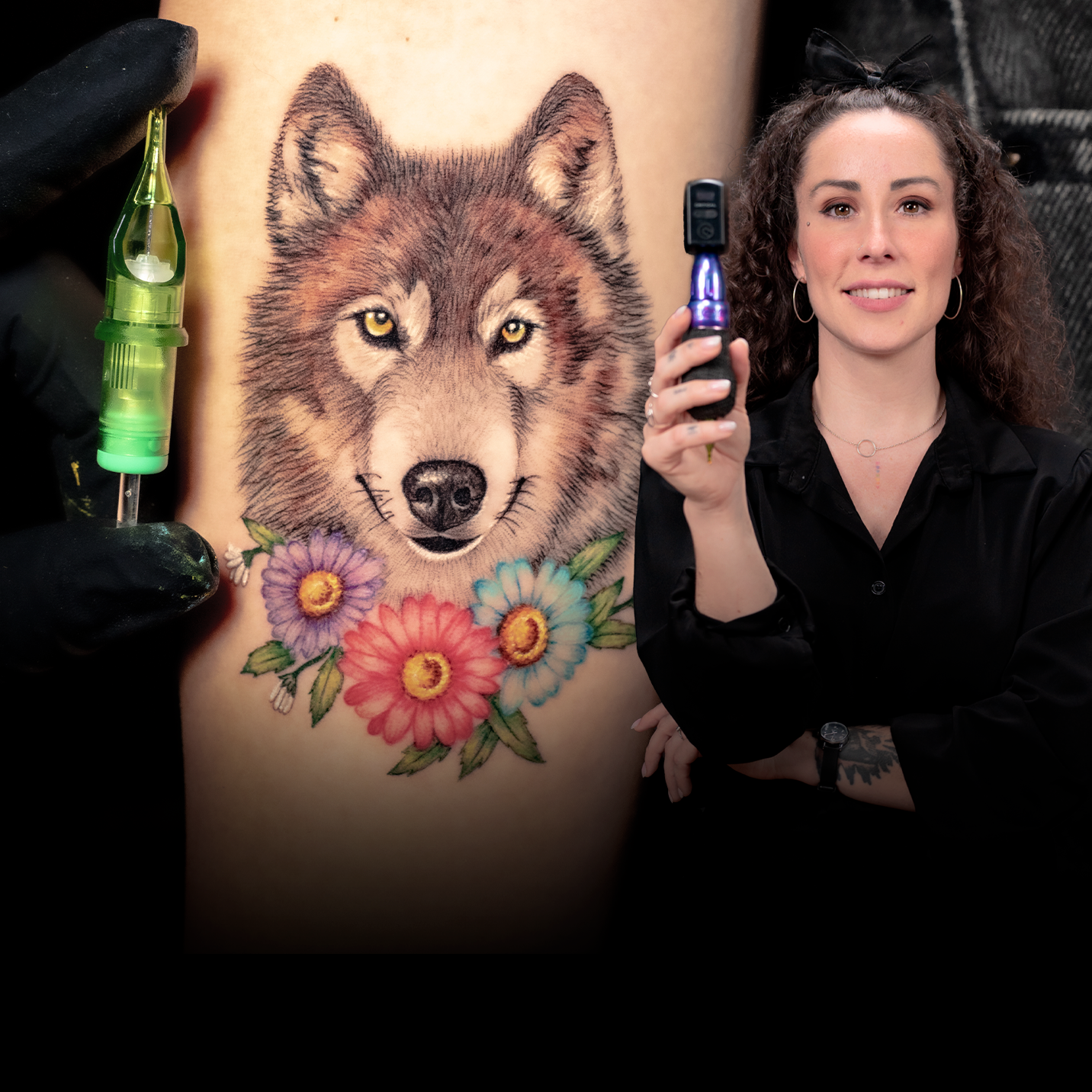 Colour: Interior flowers V
11:43 min
16. LATEST DETAILS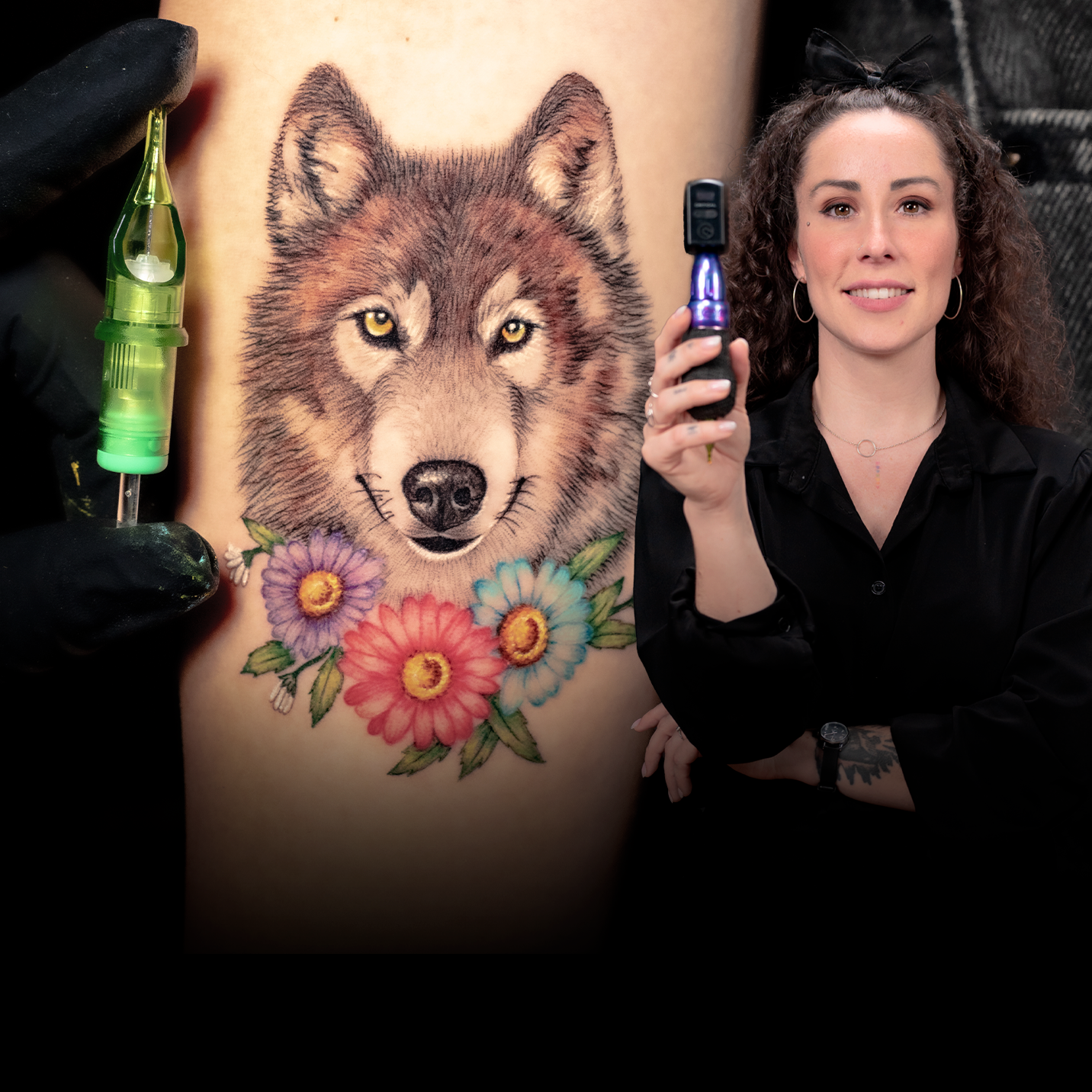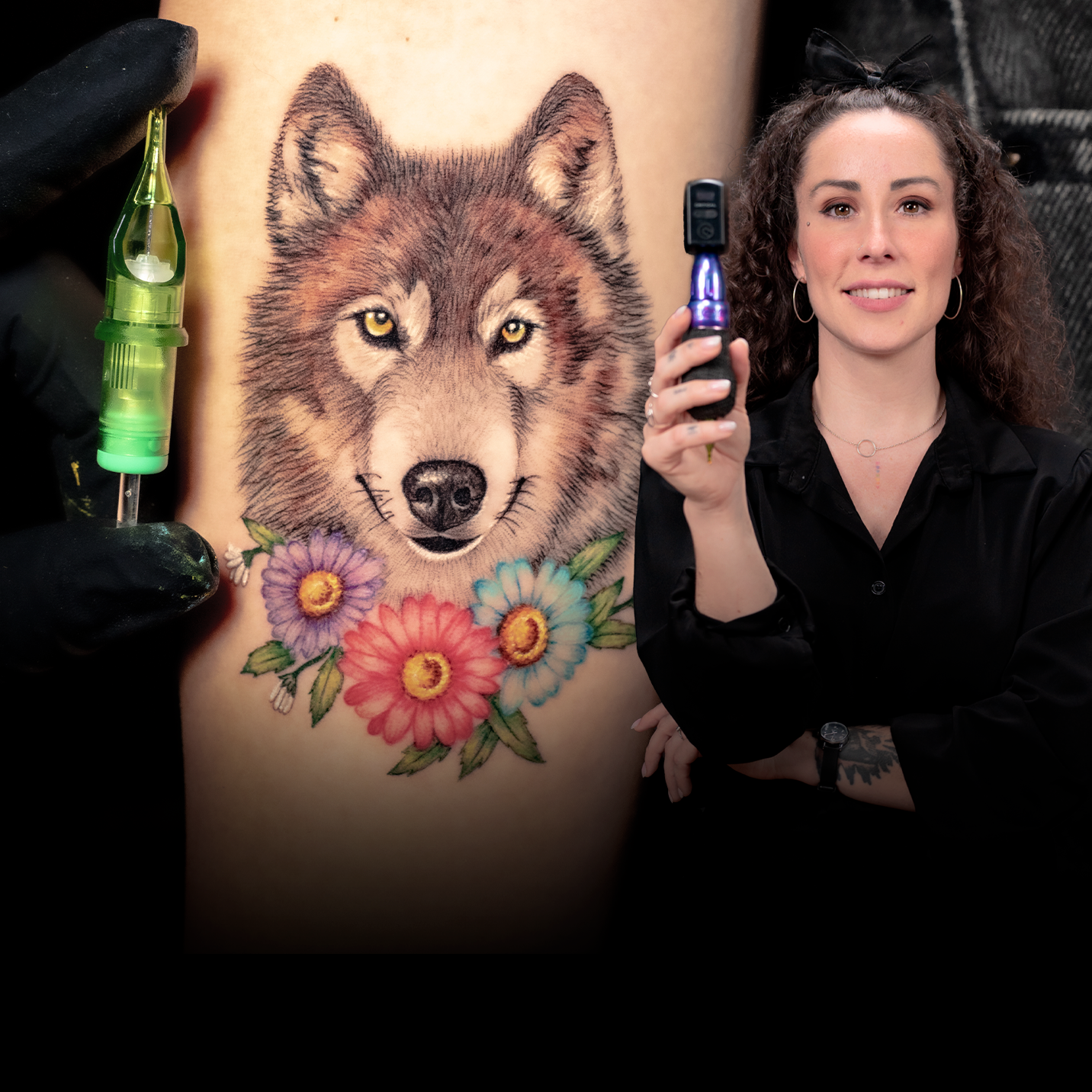 17. PHOTOGRAPHY AND CARE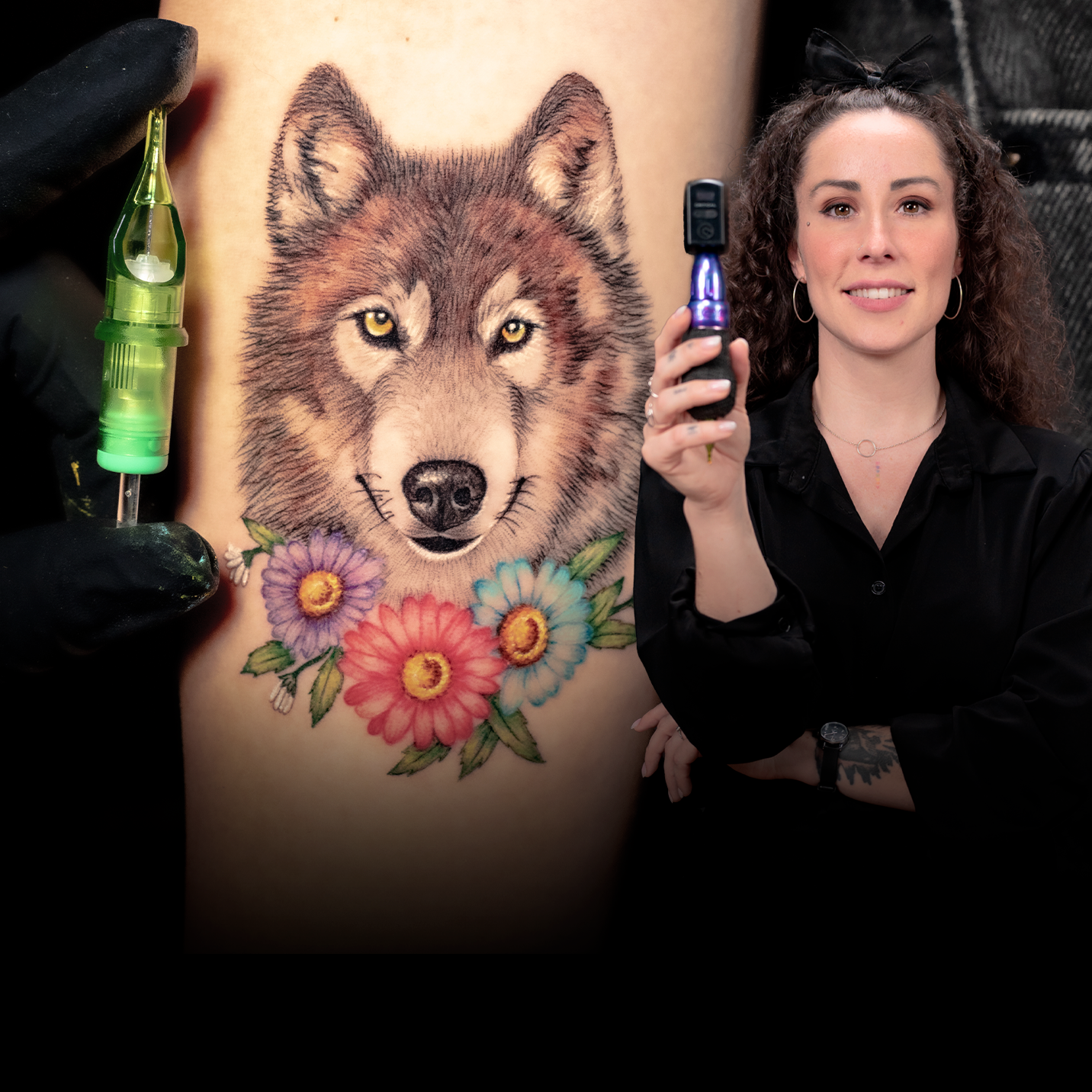 Photography with gel photo finish and care I
07:11 min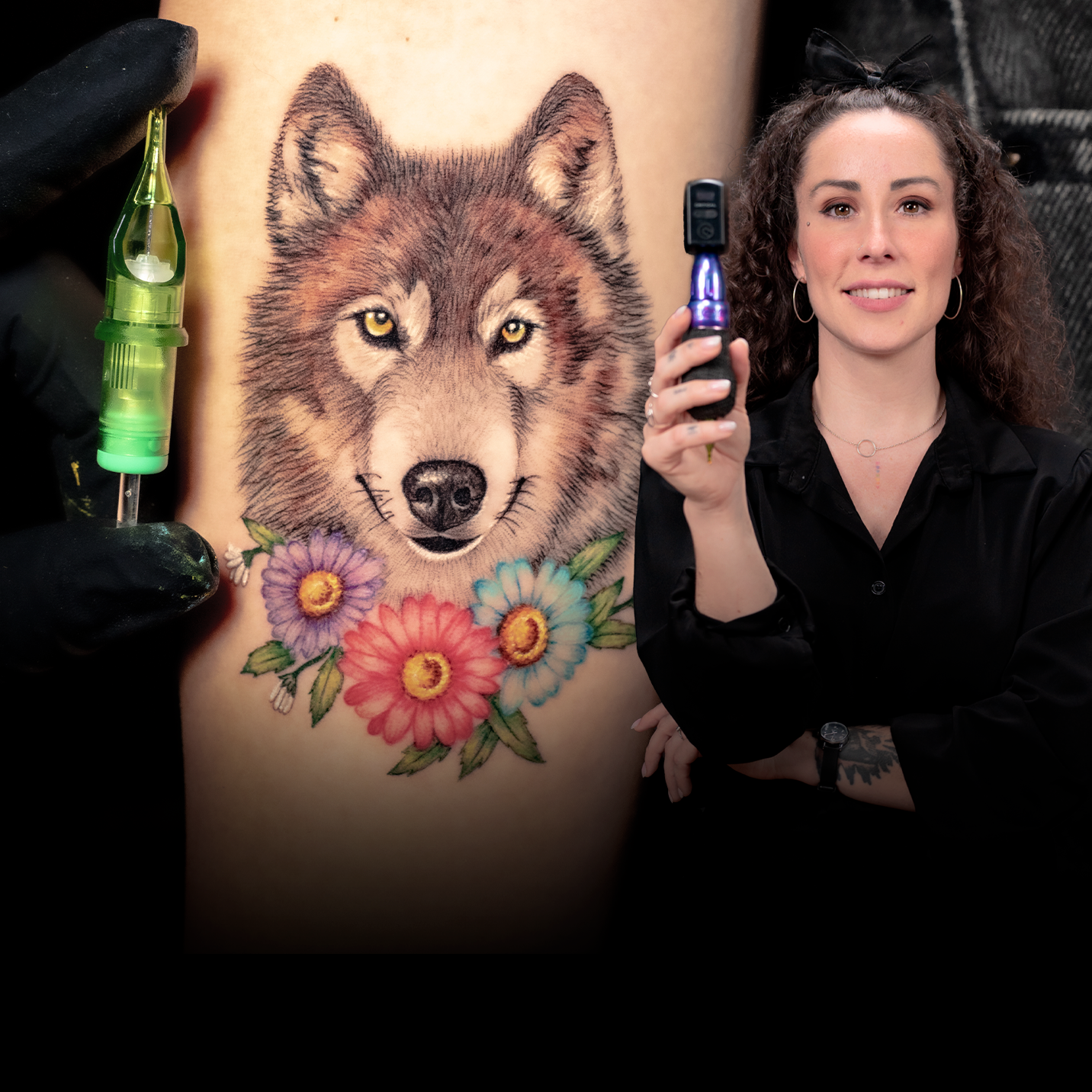 Photography with gel photo finish and care II
08:01 min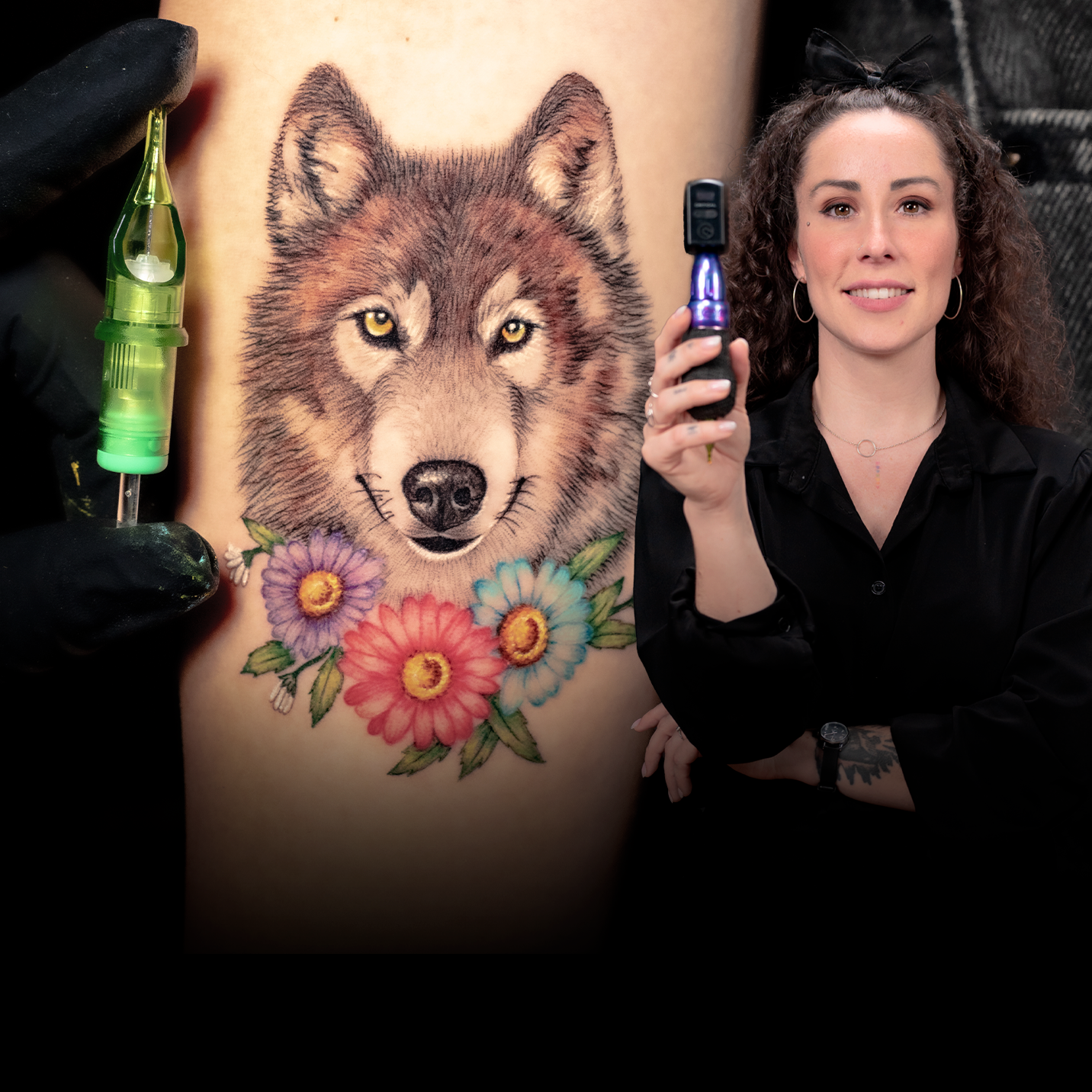 Photograph with photo finish gel and care III
11:26 min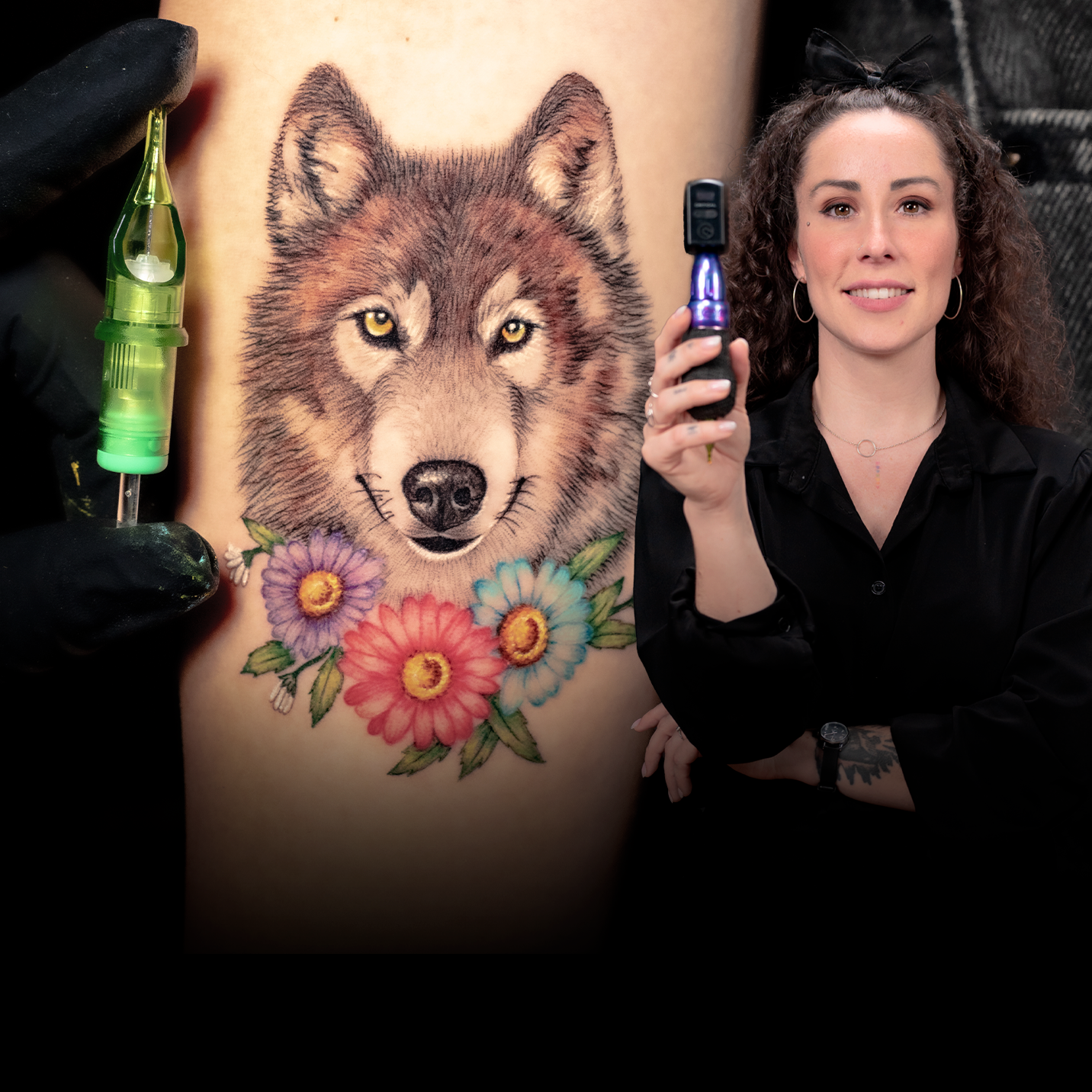 18. BONUS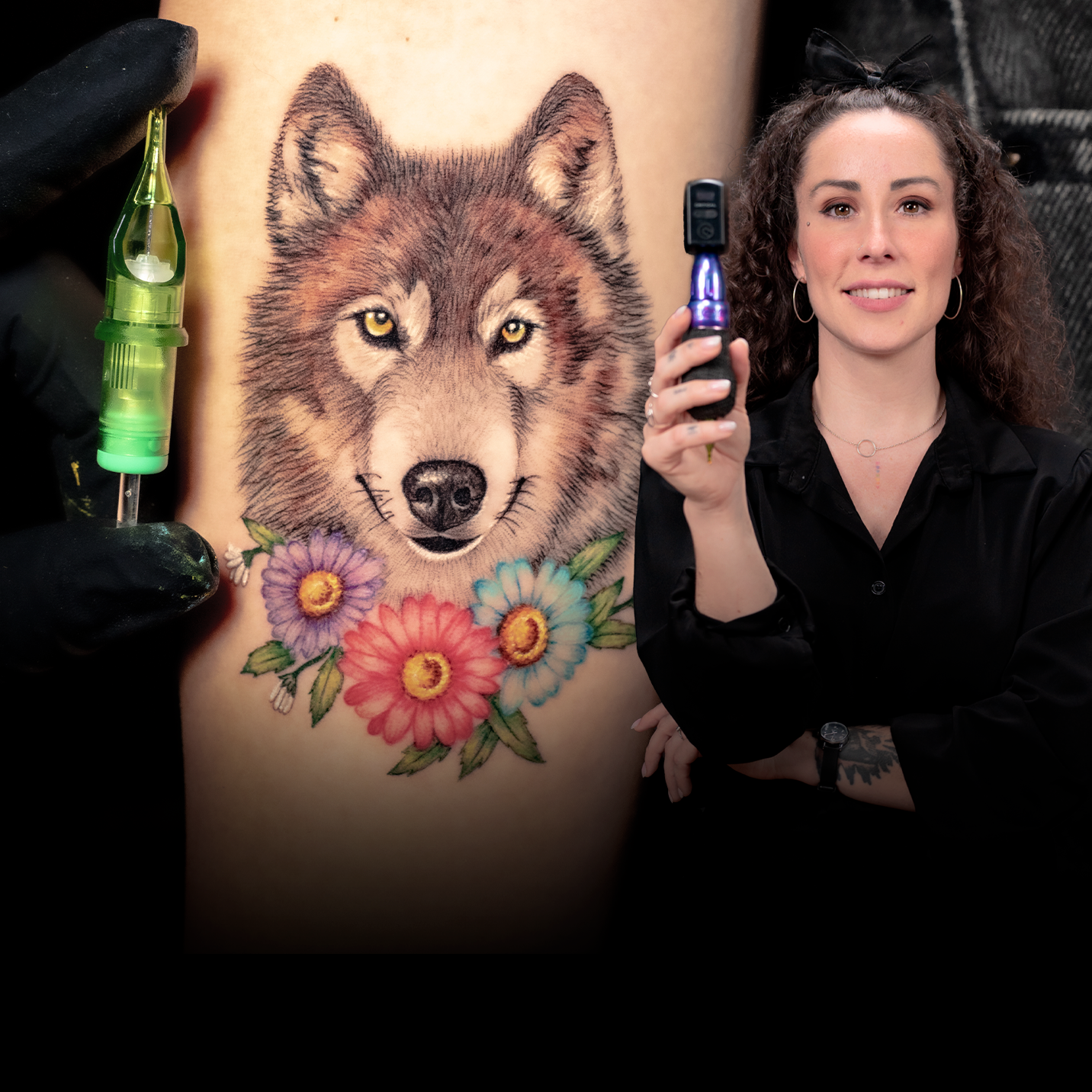 The customer experience
11:33 min
19. FINAL PROJECT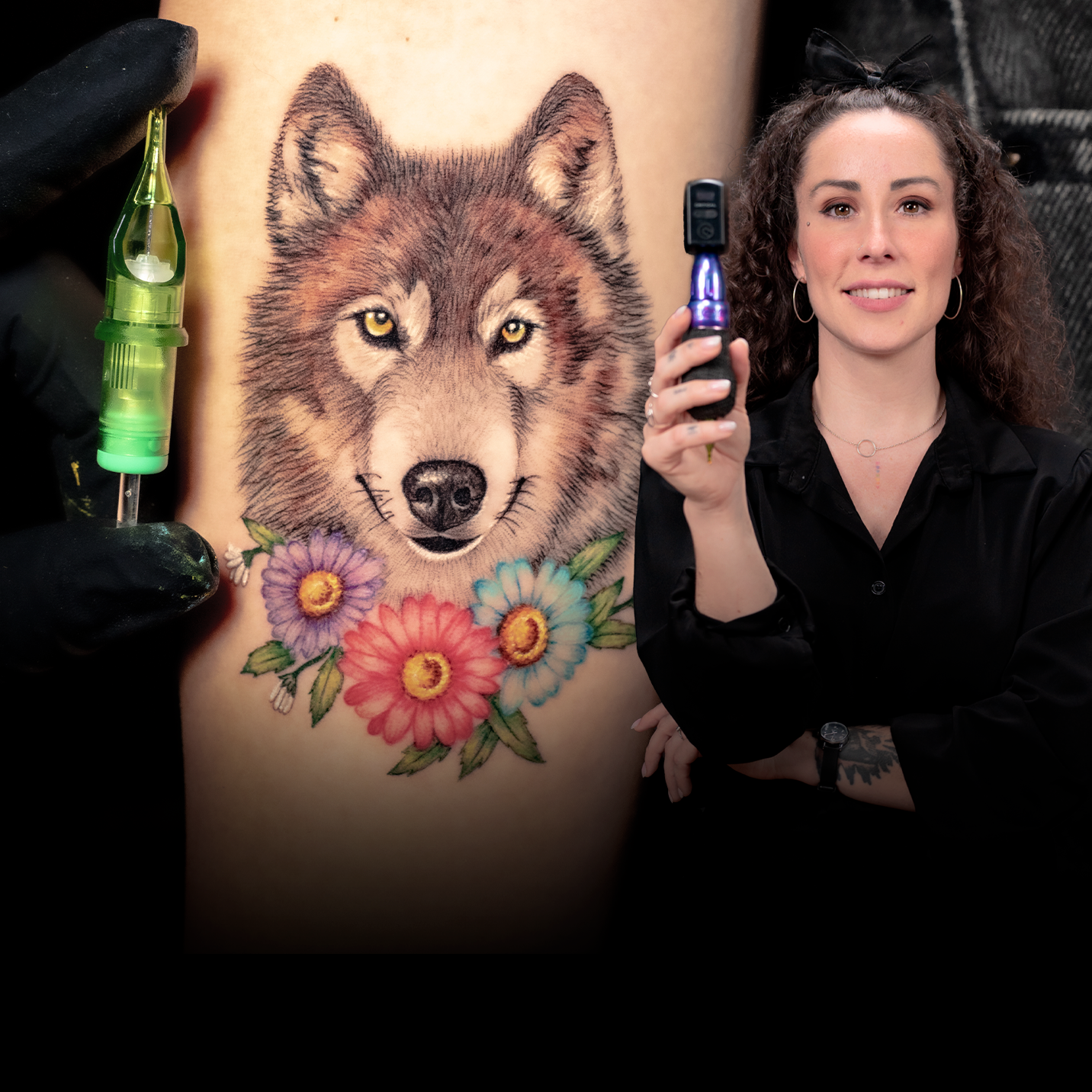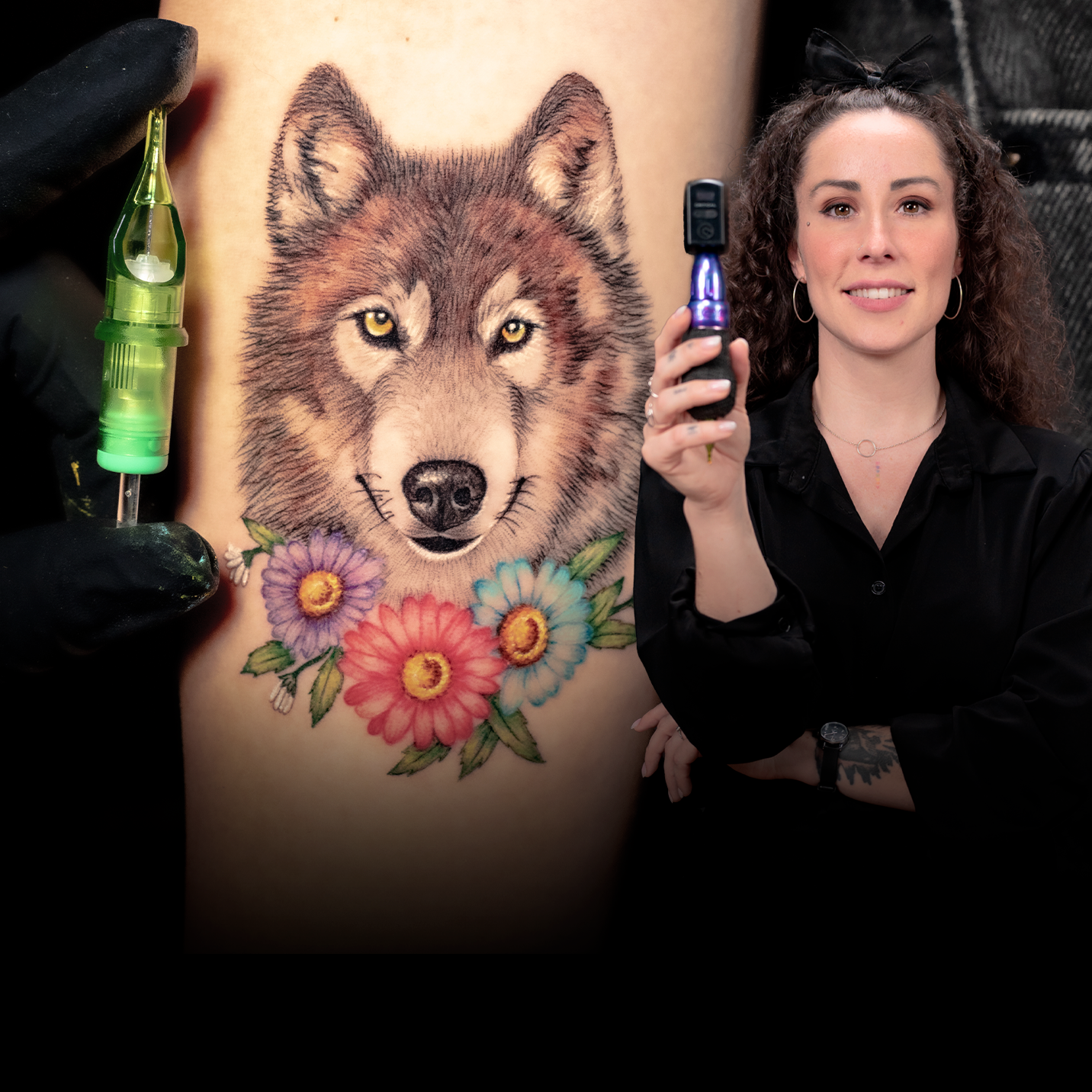 Materials you need to start with
Teacher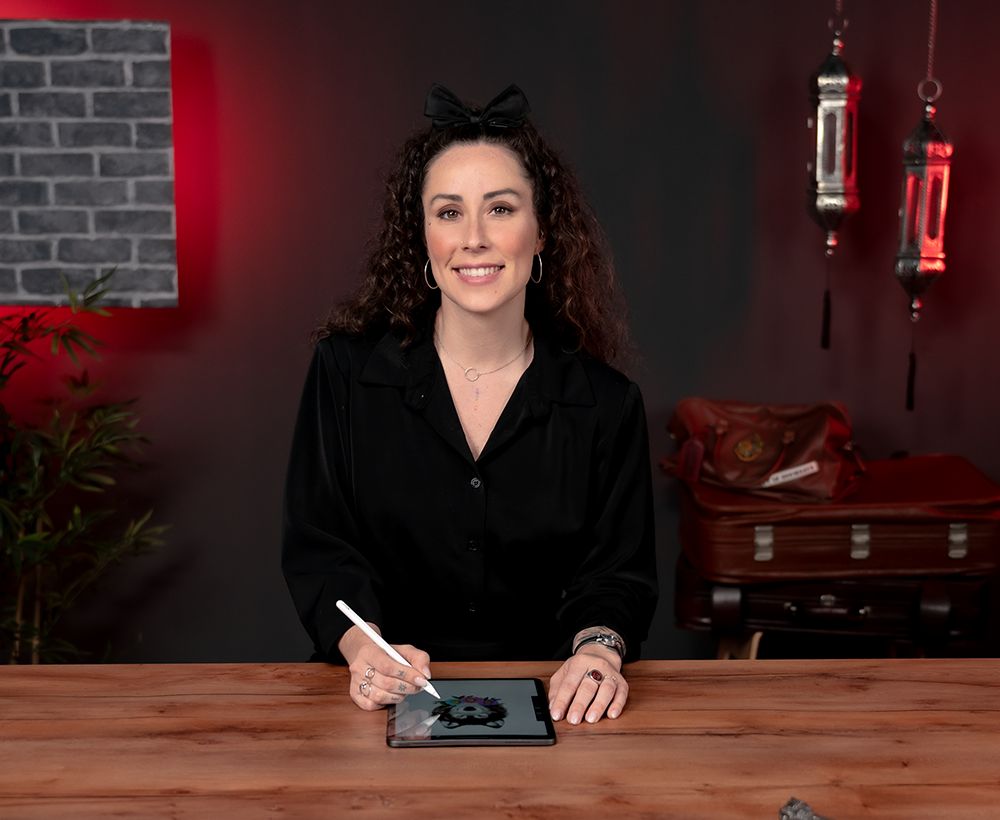 Andrea Morales
Tattoo artist owner of 958 Tattoo specialized in microrealism and fine line
Reviews
Candid video opinions from students who have transformed their lives.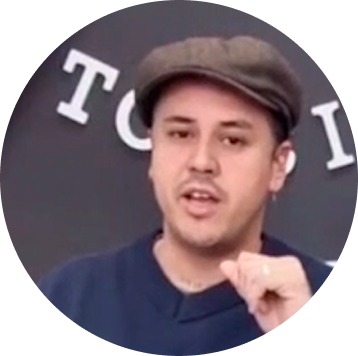 Alfredo Evangelista
España
Color realistic portrait tattoo
"The price is phenomenal, accessible to anyone. I have realized many techniques too need to be perfected."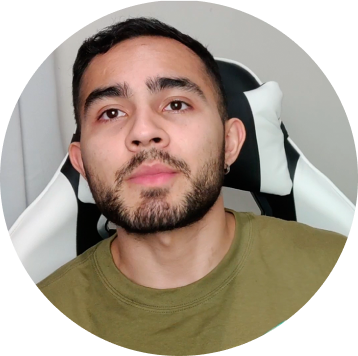 Ever Duque
Nueva York
Realistic portrait tattoo
"Totally recommended for everyone who wants to take a new step, apply a new technique and grow as an artist."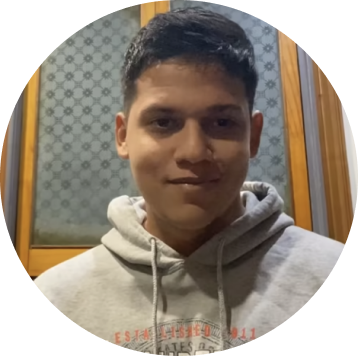 Yam Vega
Cuba
Realistic portrait tattoo
"I liked it from the first moment I saw the course for sale and didn't hesitate to get it, it is too complete and everything is detailed."
Microrealismo excelente!
Muy buena instructora explica muy bien
Muy completo e interesante
Muy bien explicado, muchos tips e información, me ha encantado.
Todo genial
Buenas explicaciones y todo muy detallado
Gran Profesora
Explica de manera clara y sencilla y da tips 10/10
¡Gracias por elegir Habbility como tu plataforma de formación profesional en tatuaje!.
Microrealismo a color
Enamorado de la tatuadora Andrea jaja. Un curso increíble , todo explicado al detalle . Realmente gracias Hability por dar estos 7 días gratis . Soy de Argentina y con los precios en dólares o Euros realmente m costaría mucho pagar esté aprendizaje , ya q en mi país hay problemas d hiperinfacion económica . Agradecido d corazón por está linda oportunidad d déjarme participar y adquirir tantos conocimientos para crecer cmo artista.
Comentarios como este nos ayudan a mantener y mejorar nuestros servicios, nos motiva a seguir trabajando. Gracias por tu valoración.
Habability Certificate
Accredit your training and progress with a final certificate signed by your teacher.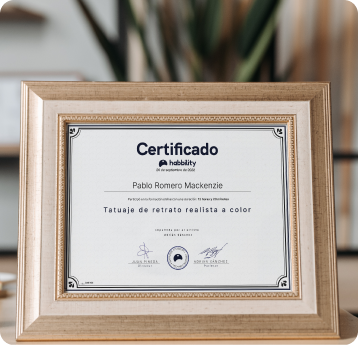 What to expect from a Habbility formation
Immediate access, for life and 100% online