Animal microrealism in black and white
Overcome the block to small tattoos with micro-realistic techniques and apply them to animal-themed pieces.
896 students
María Álvarez
Instant access:
100% Online
Teacher's signed certificate
Additional donwloable material
Subtitles:
English, Español, Français, Italiano, Deutsch, Português, +32 languages
14-day guarantee, if you're not happy with your purchase, we'll refund 100% of your money. No questions asked. No content display limit.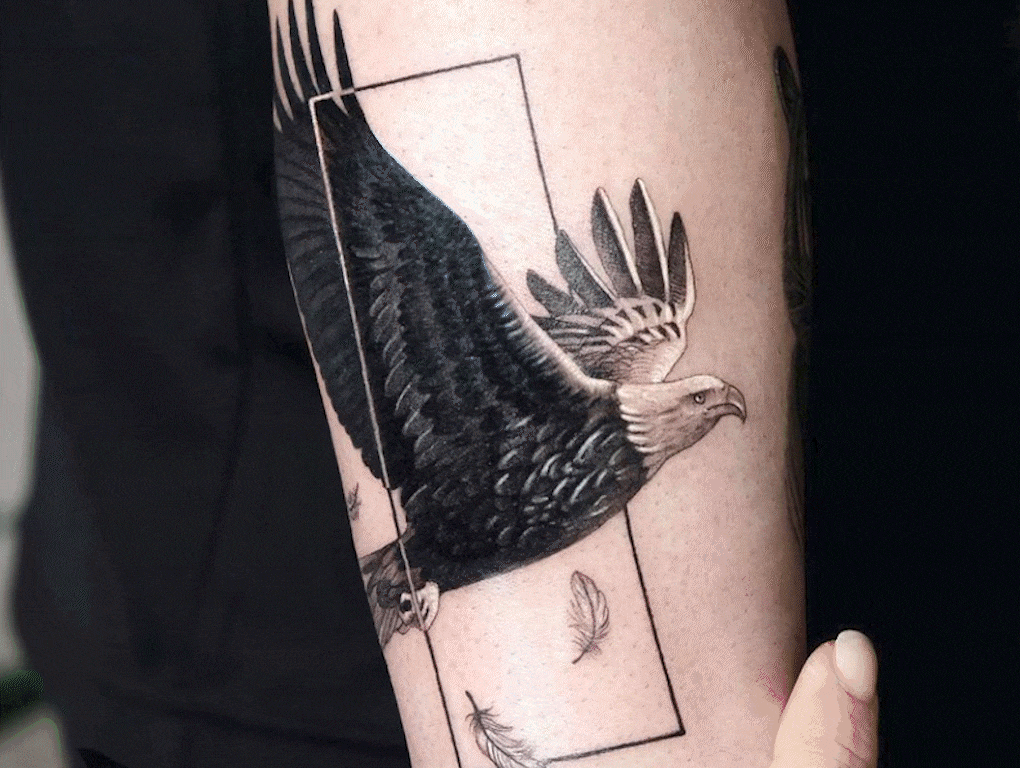 What does this course include?
1. INTRODUCTION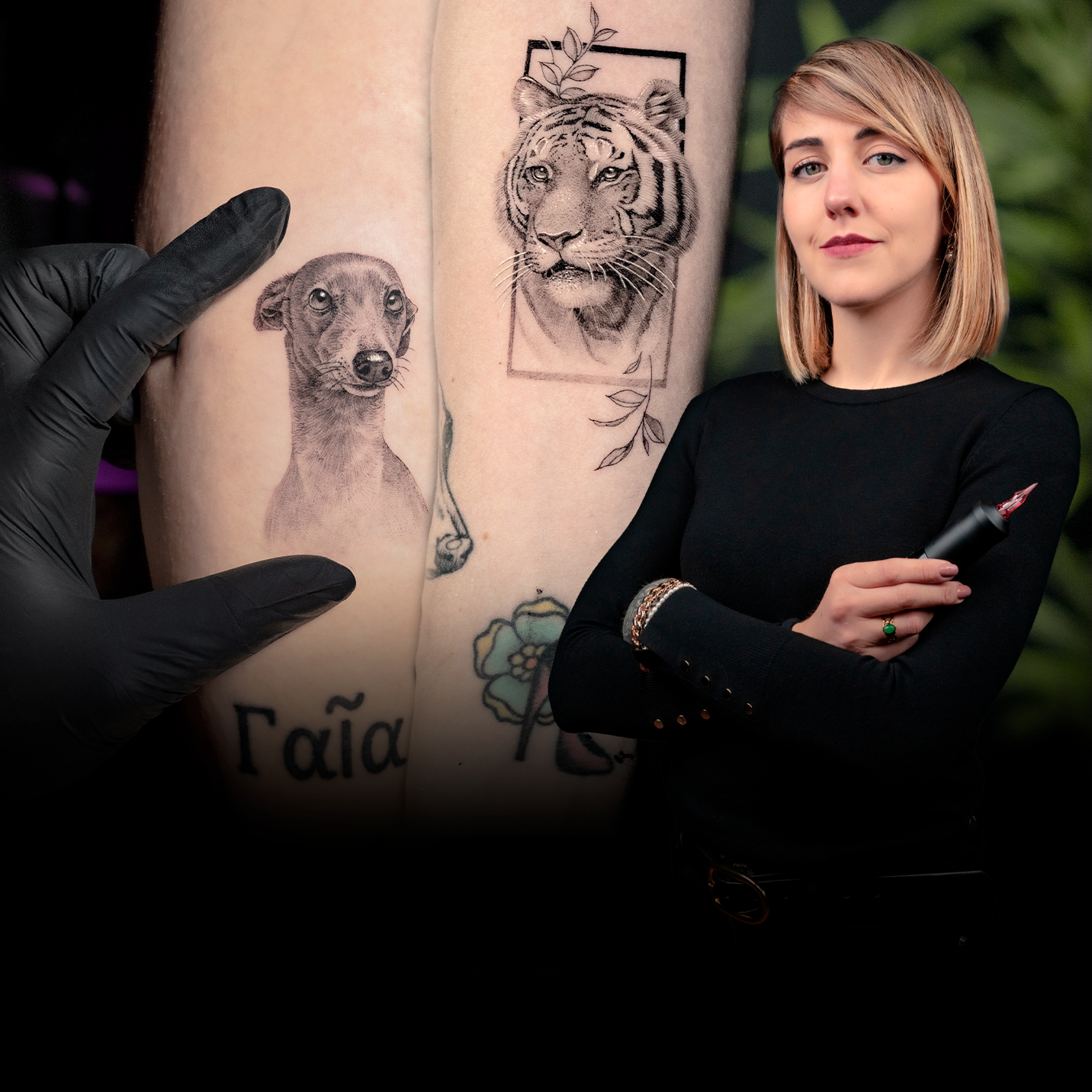 What are you going to learn?
02:57 min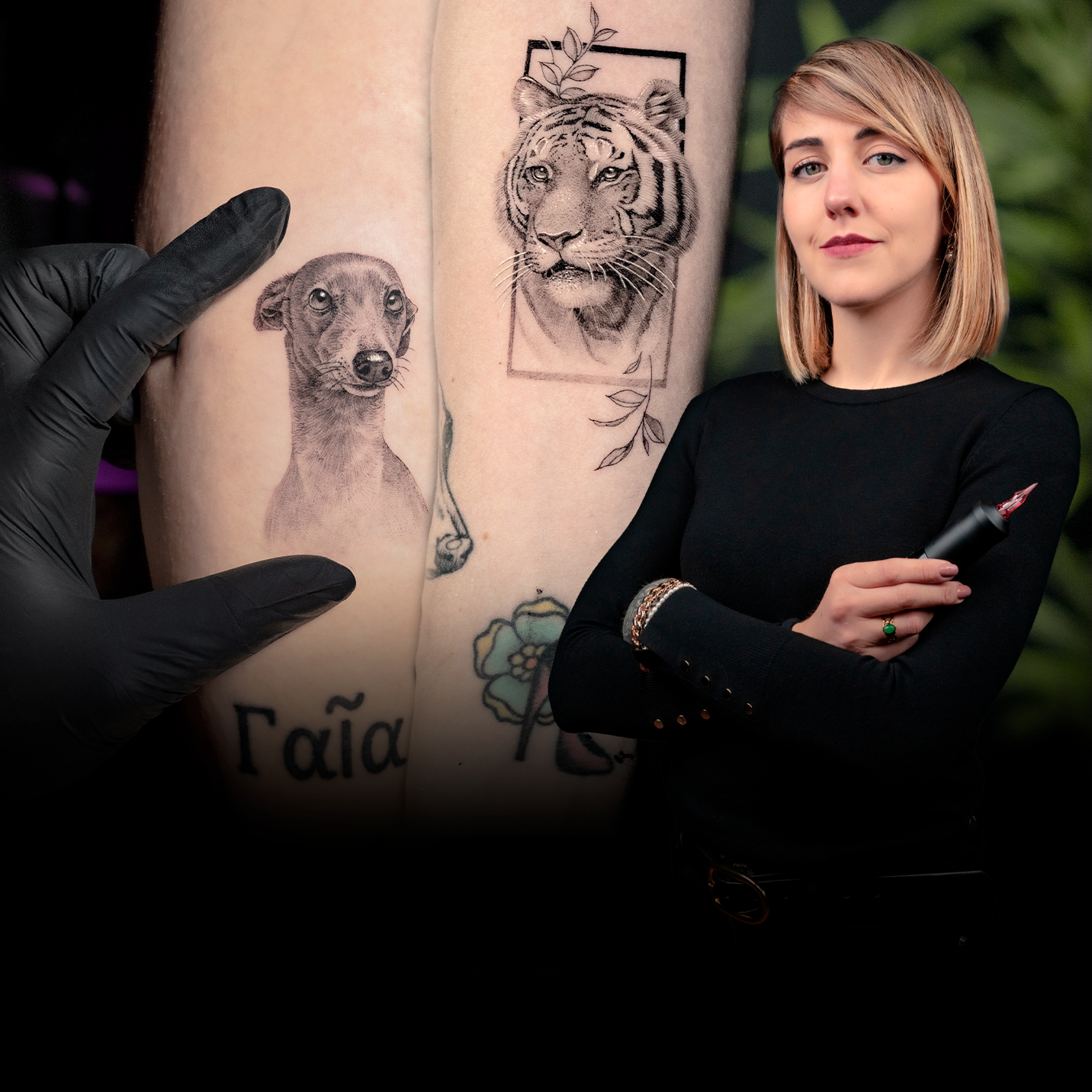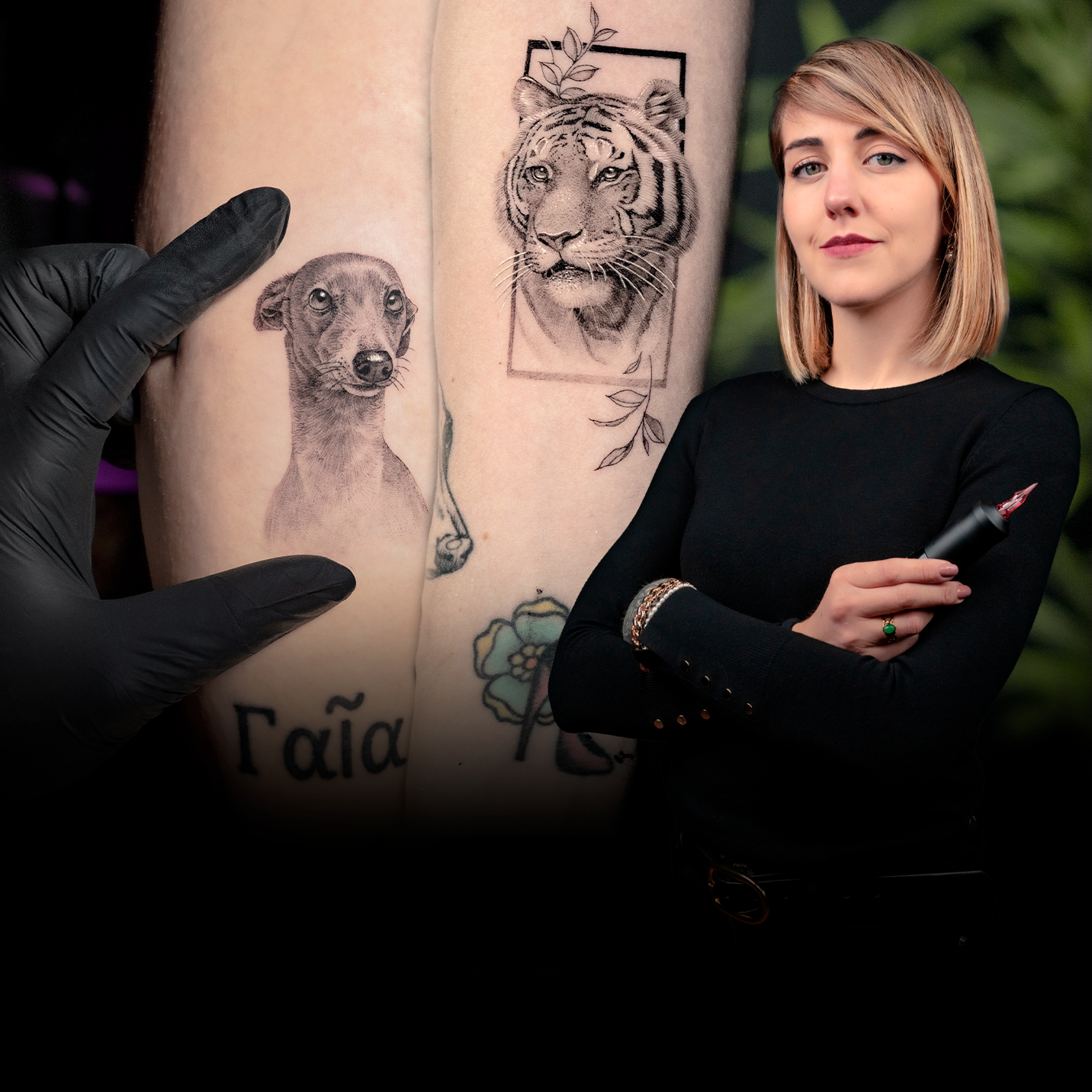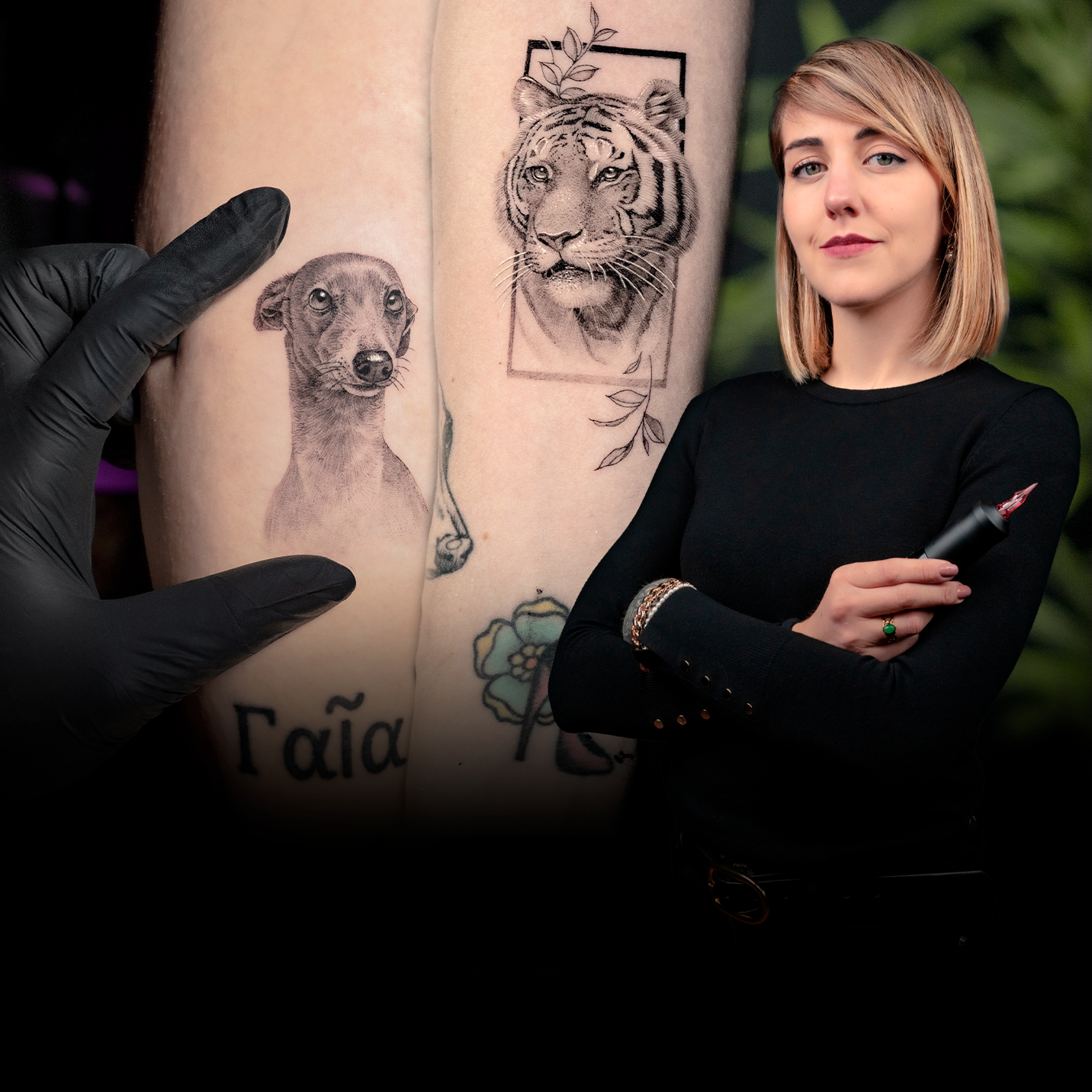 2. MATERIALS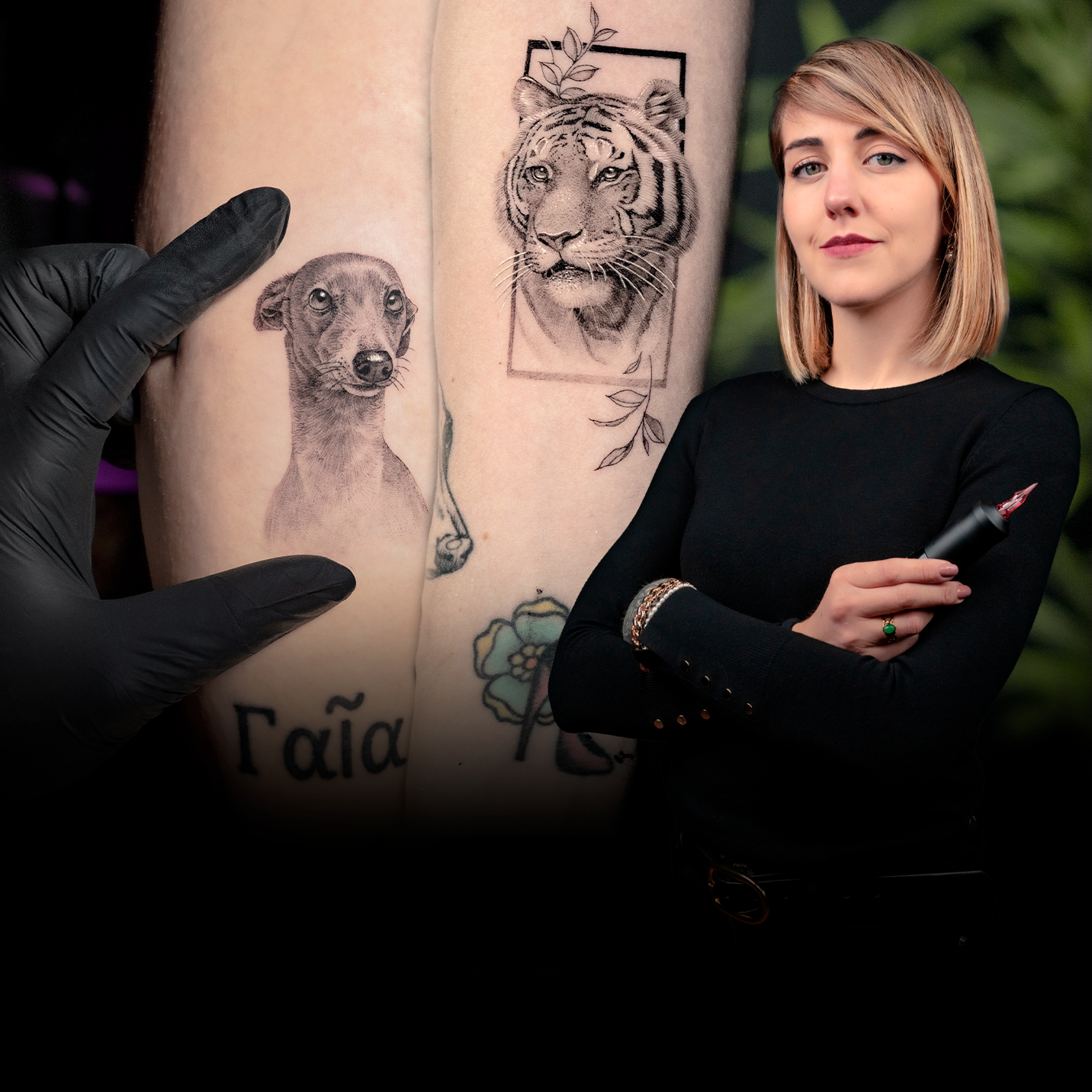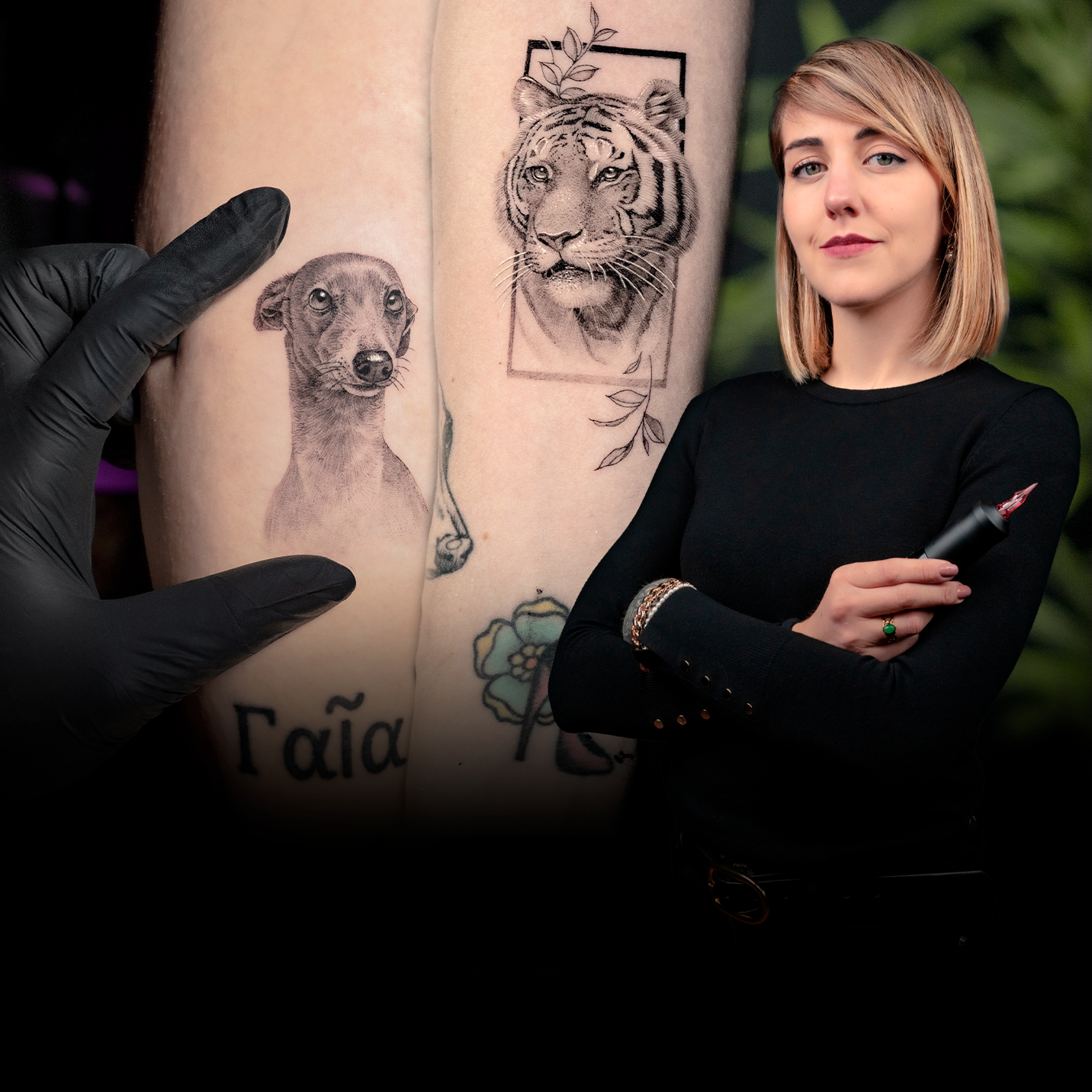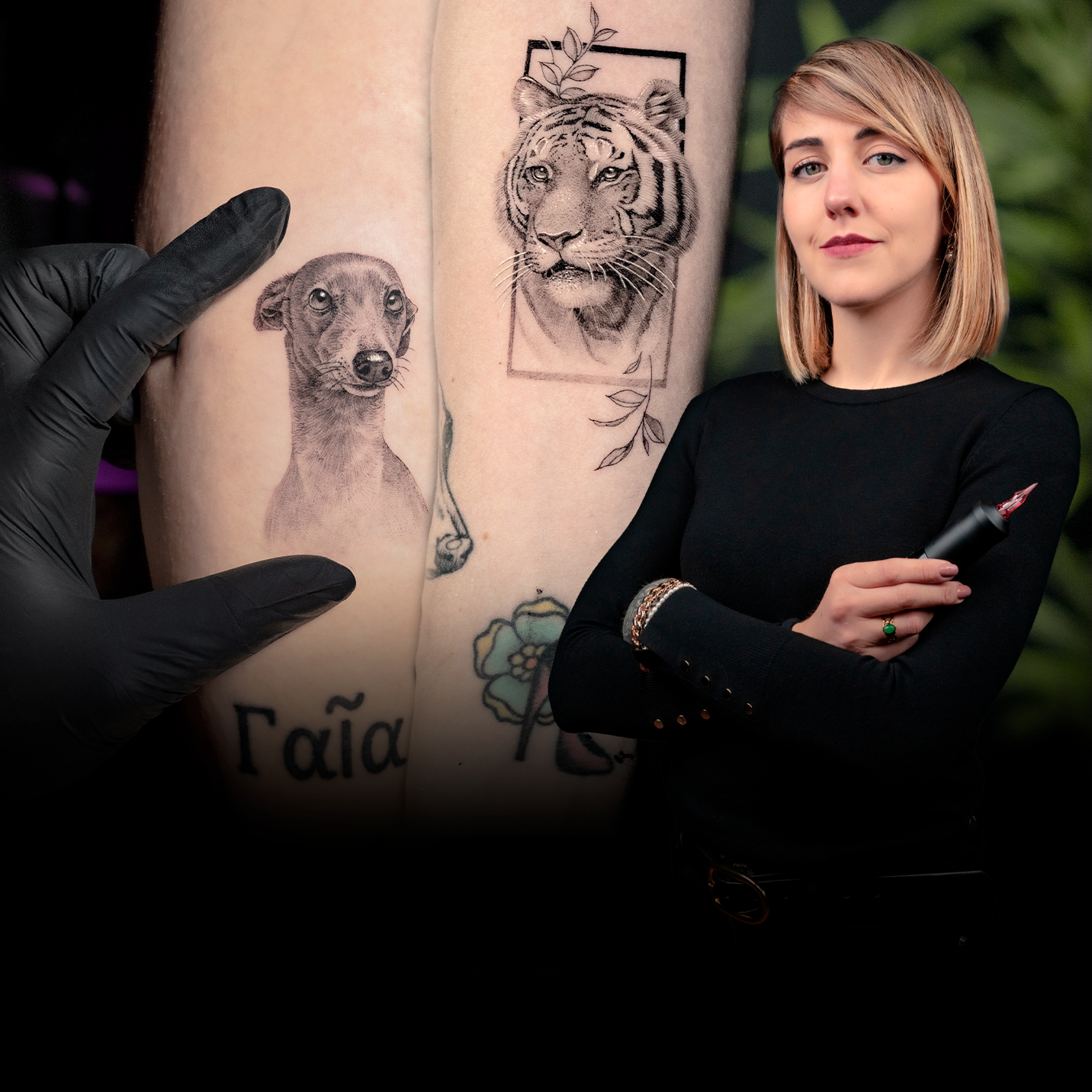 Choice of my material
05:08 min
3. MICROREALISM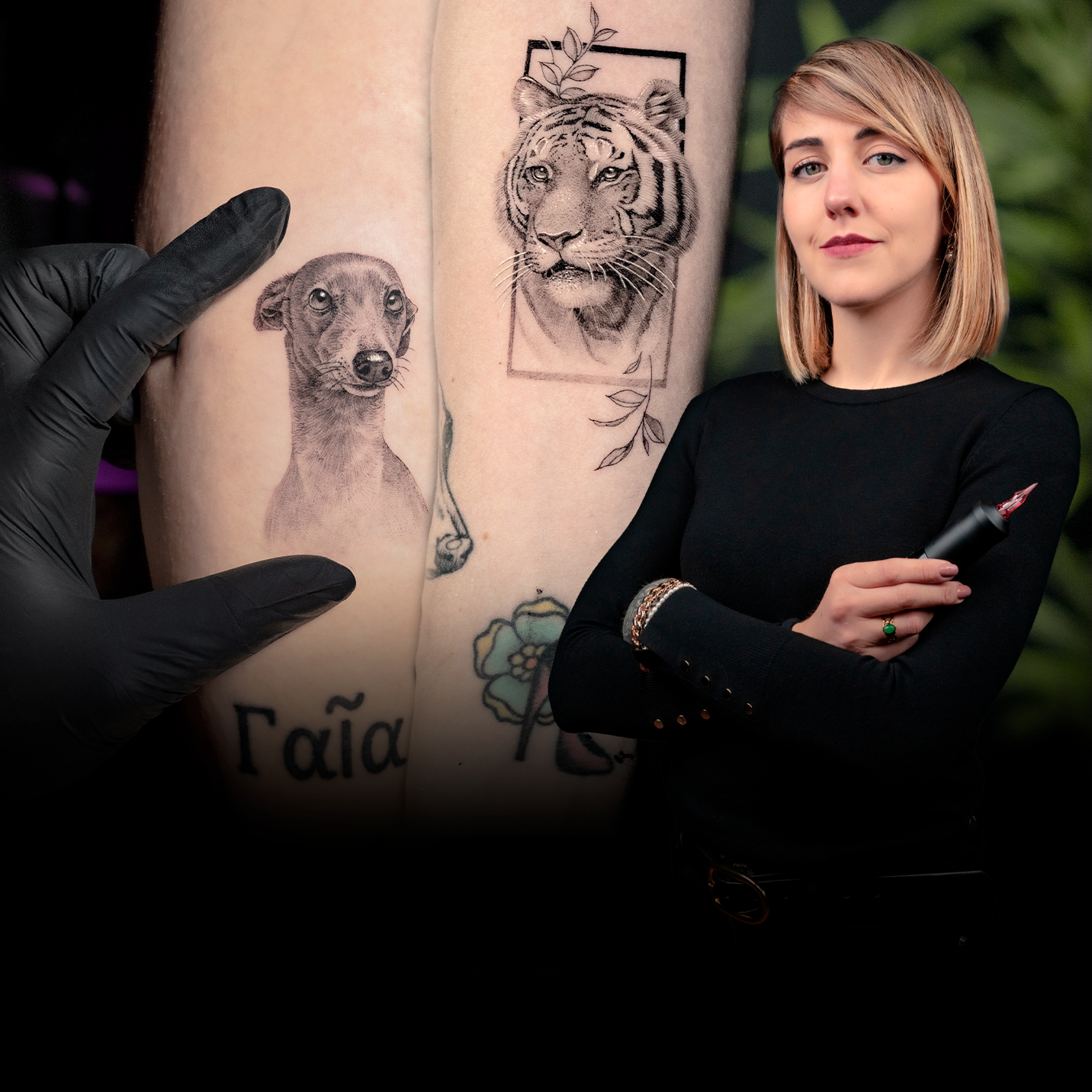 What is microrealism?
02:46 min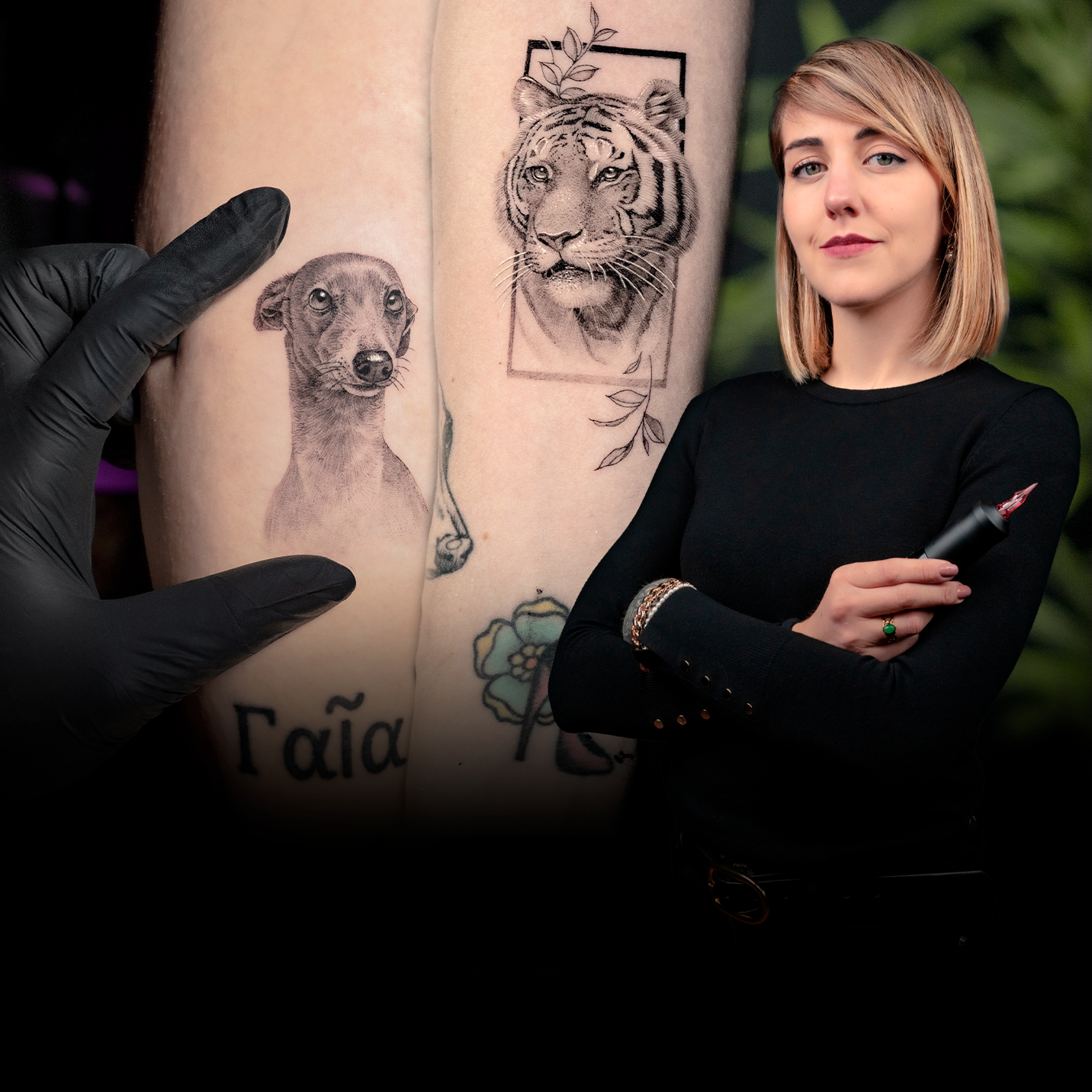 How to apply microrealism?
4. DESIGN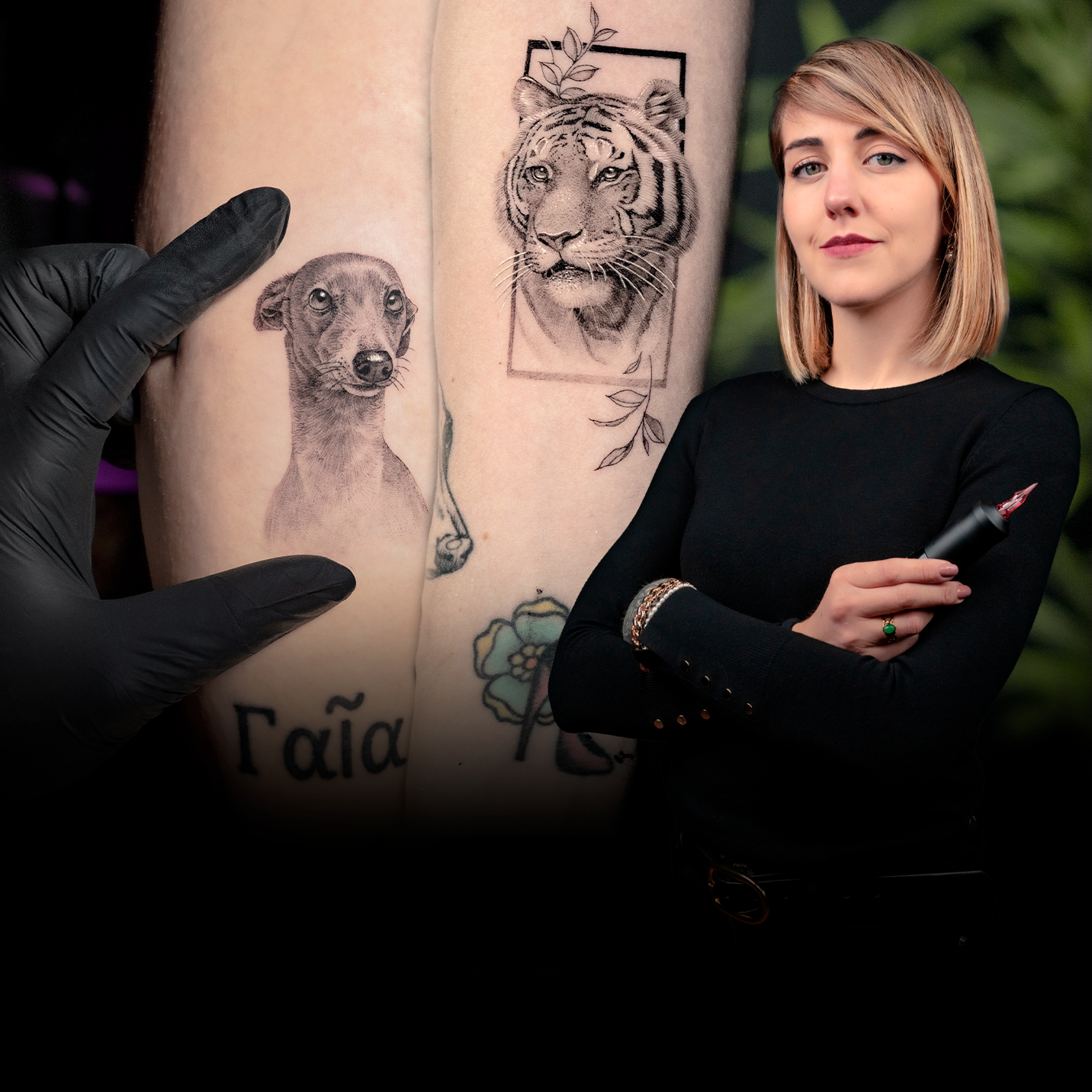 Customer Dealing
02:40 min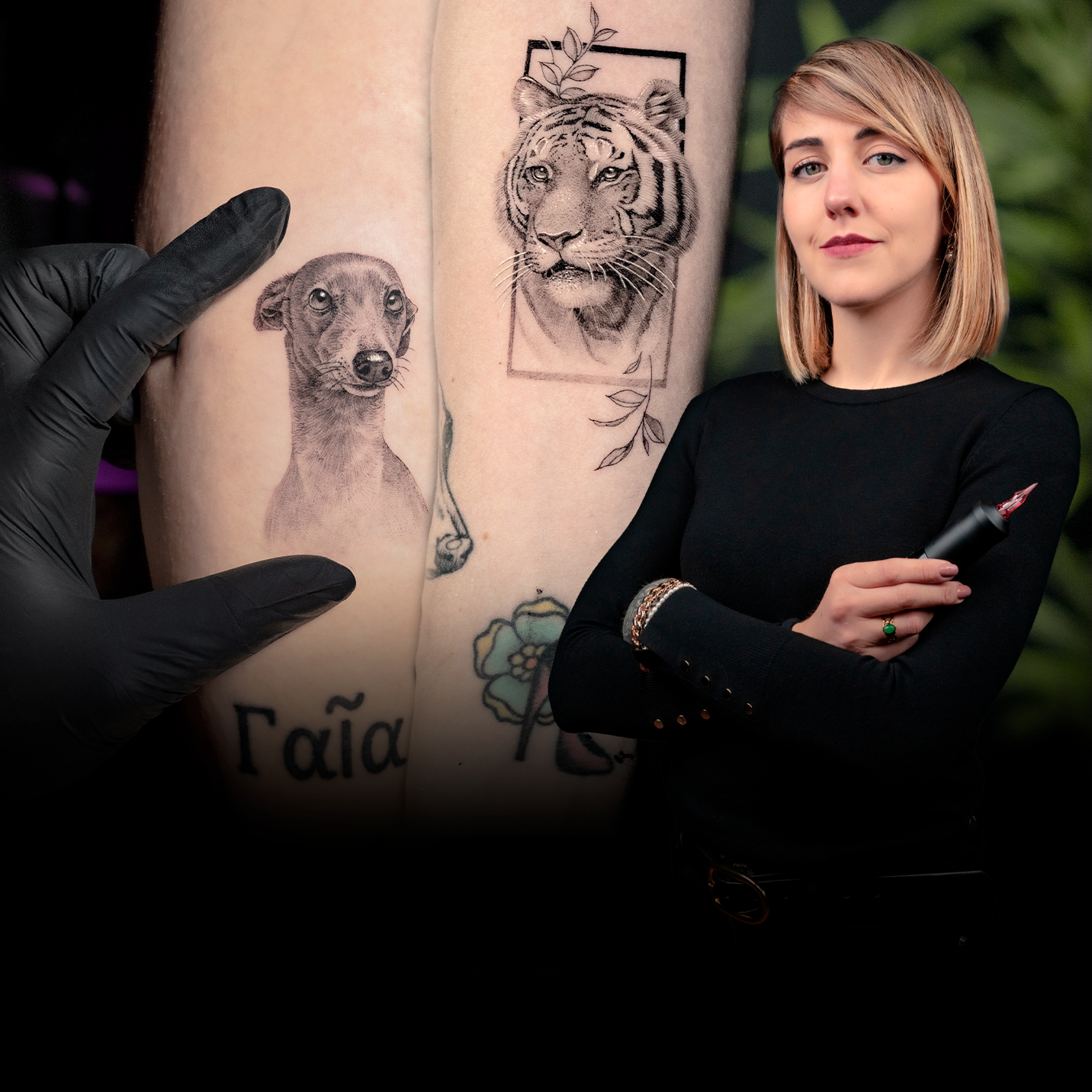 Choice of image I
06:35 min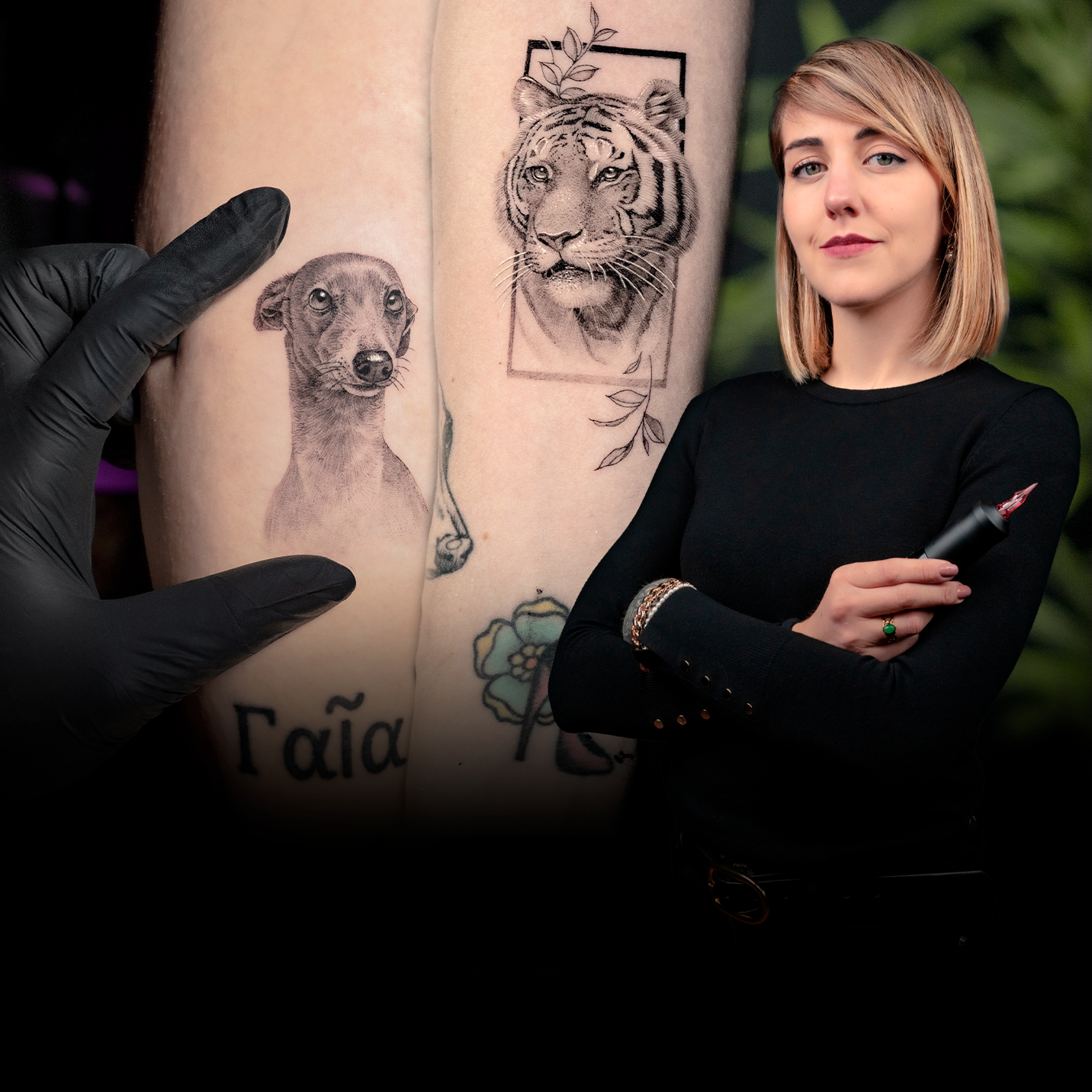 Choice of image II
07:39 min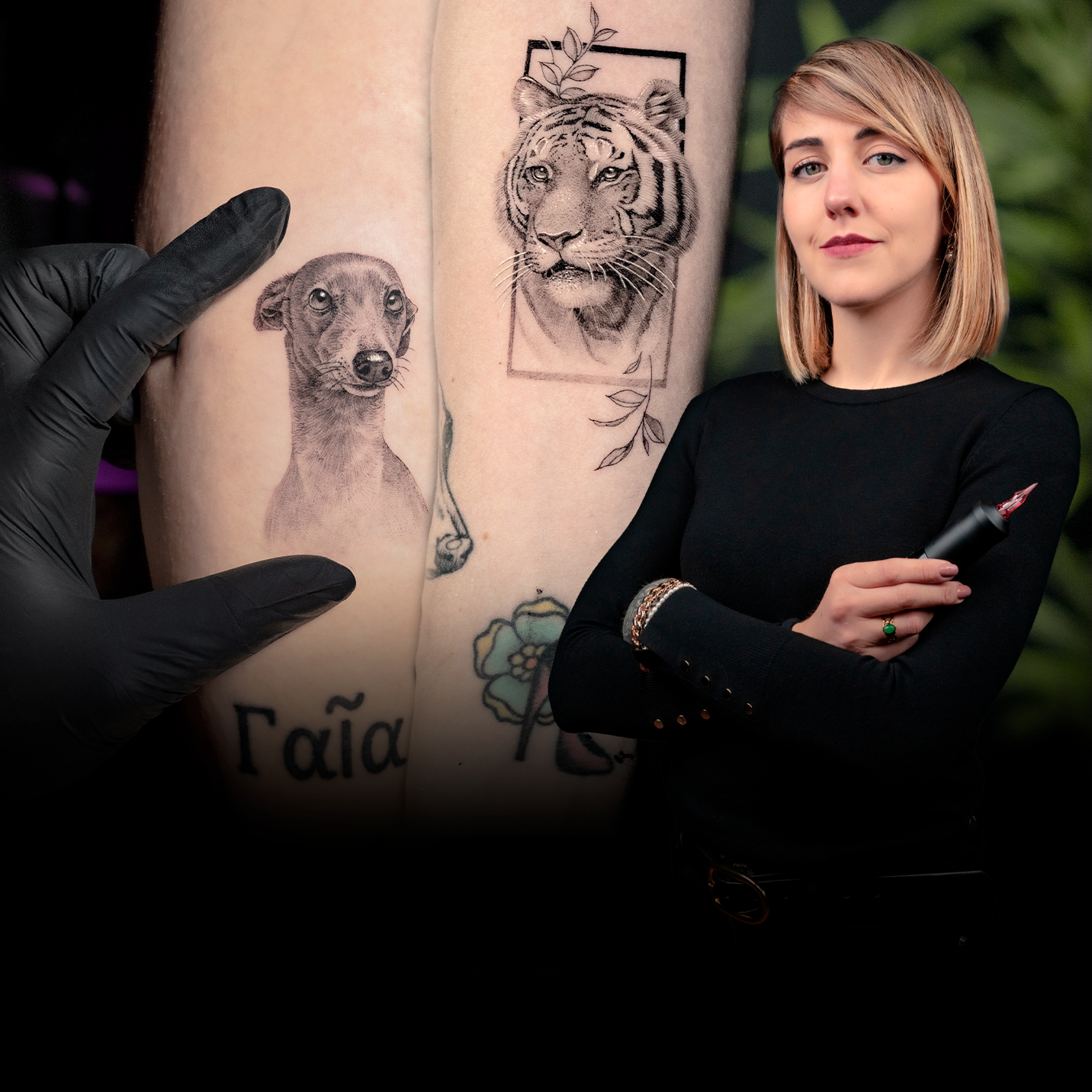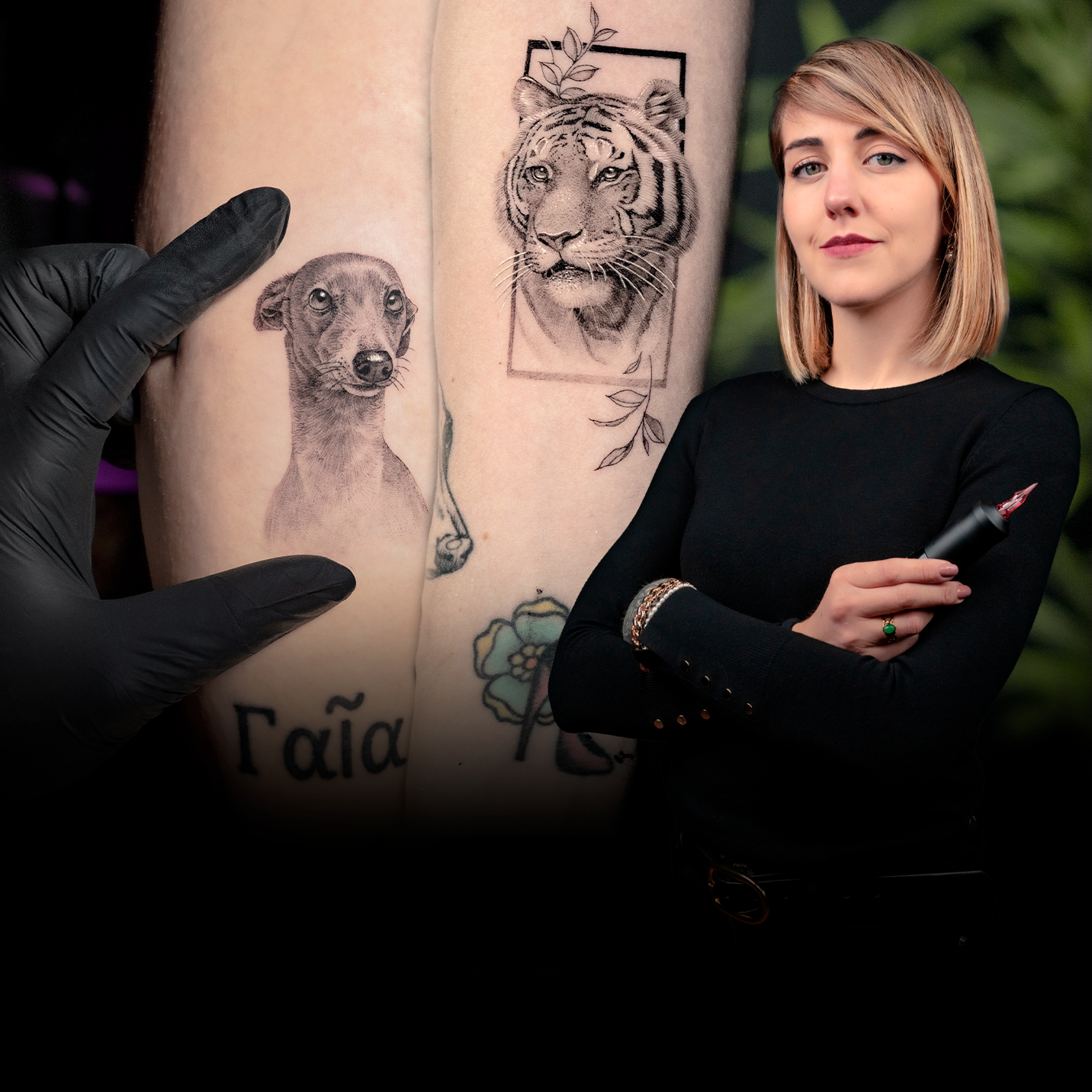 How the area to be tattooed influences
07:40 min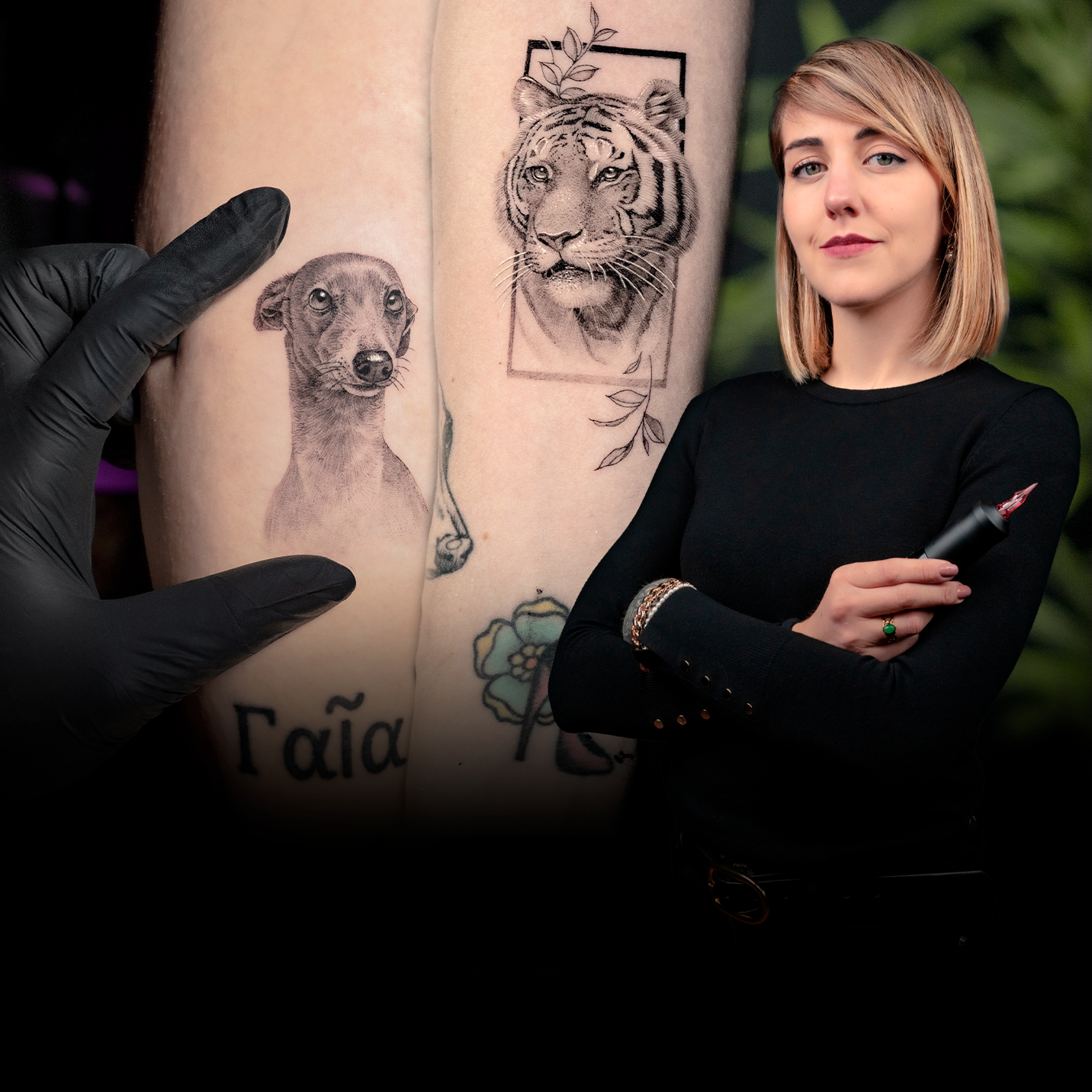 Reference image: Dog
04:36 min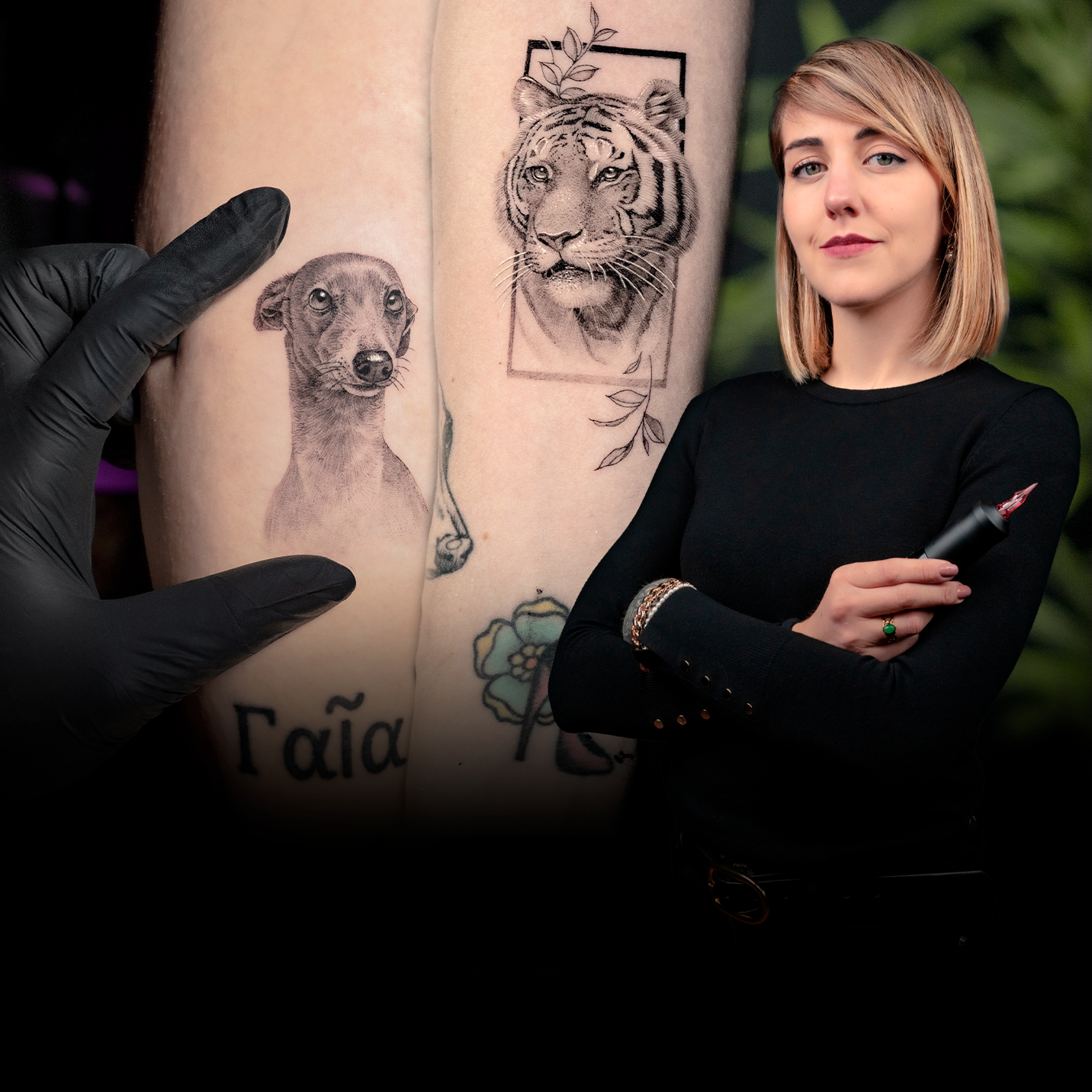 Reference image: Composition with tiger I
09:23 min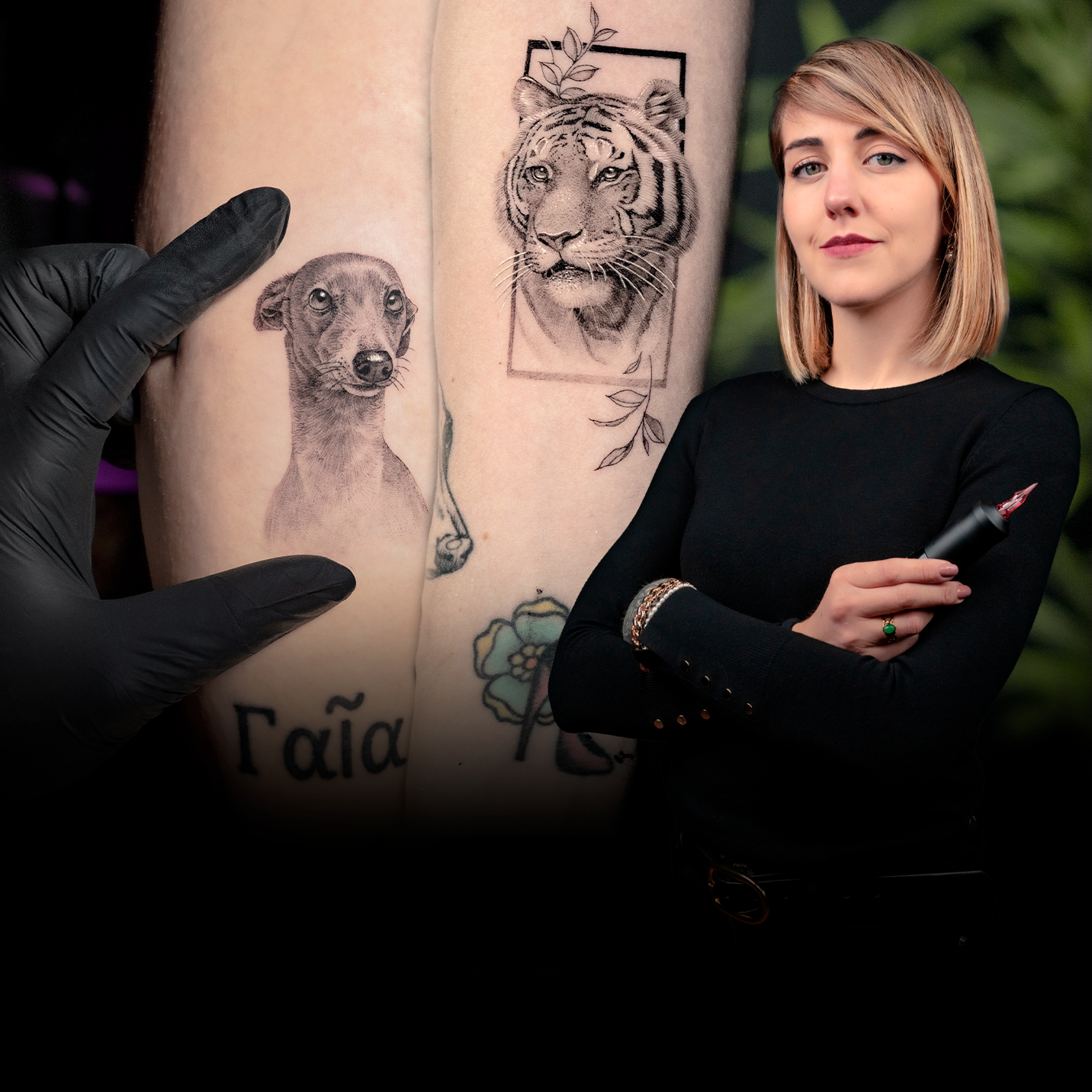 Reference image: Tiger composition II
08:46 min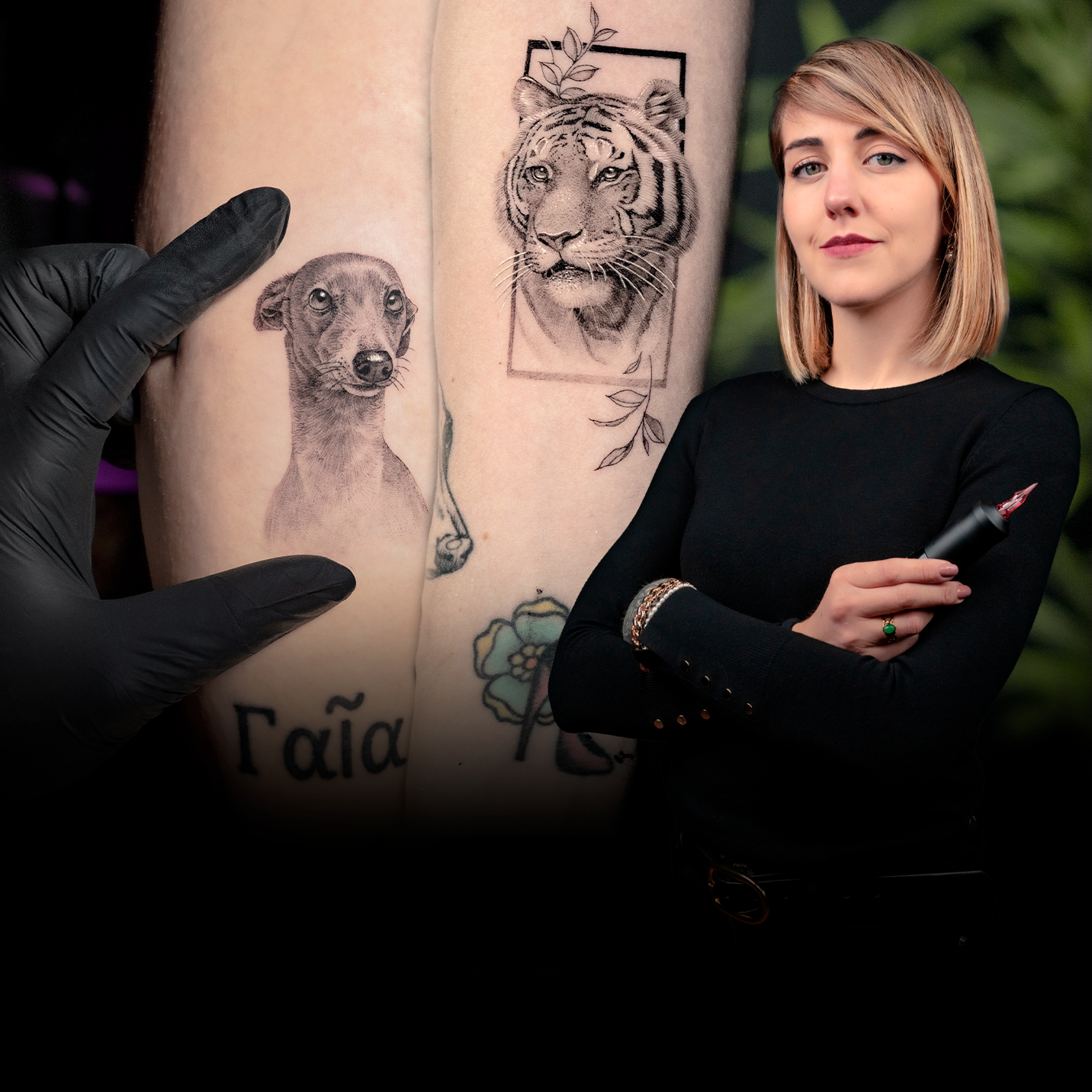 Reference image: Tiger composition III
10:54 min
5. THE TRACE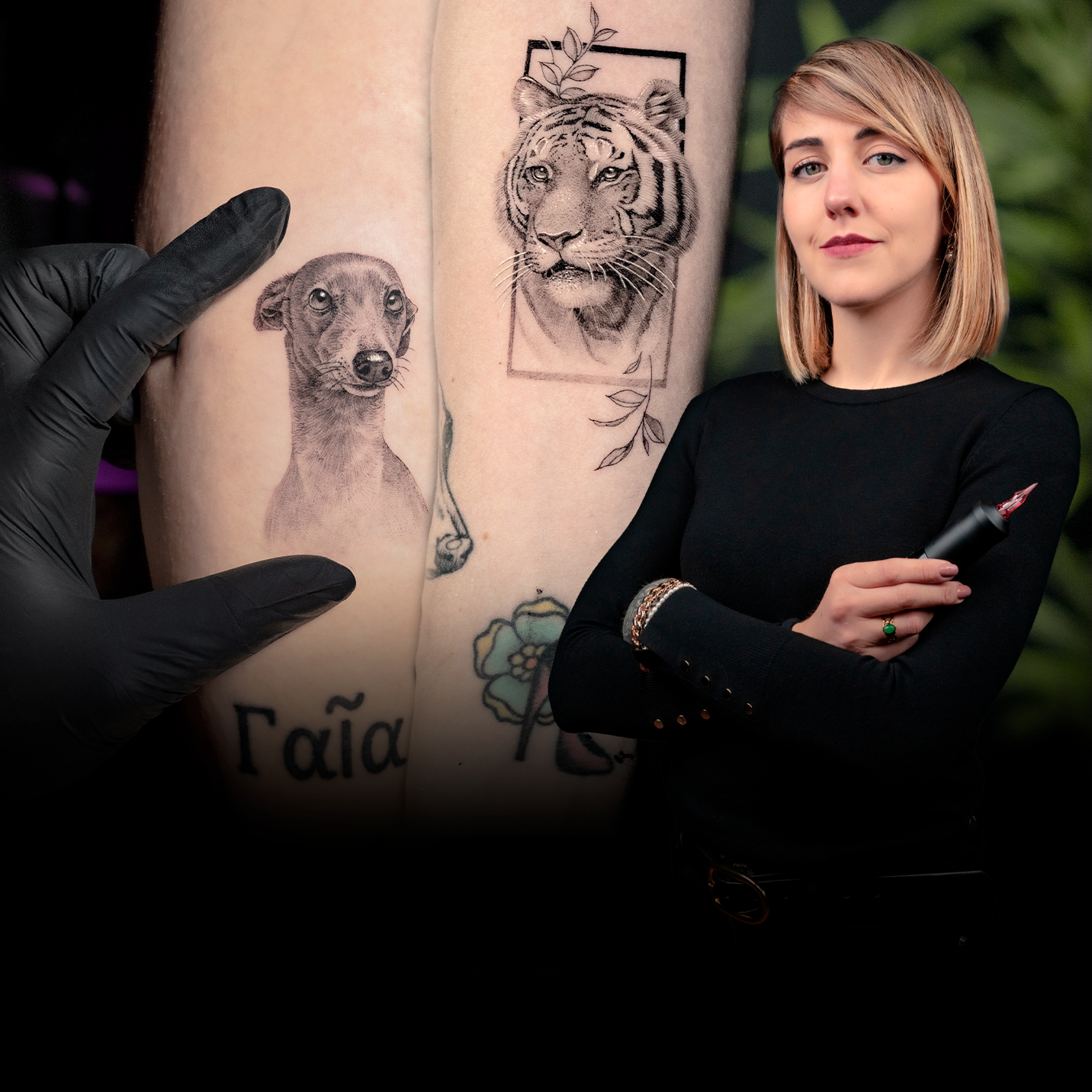 Elaboration of the tracing: dog
10:45 min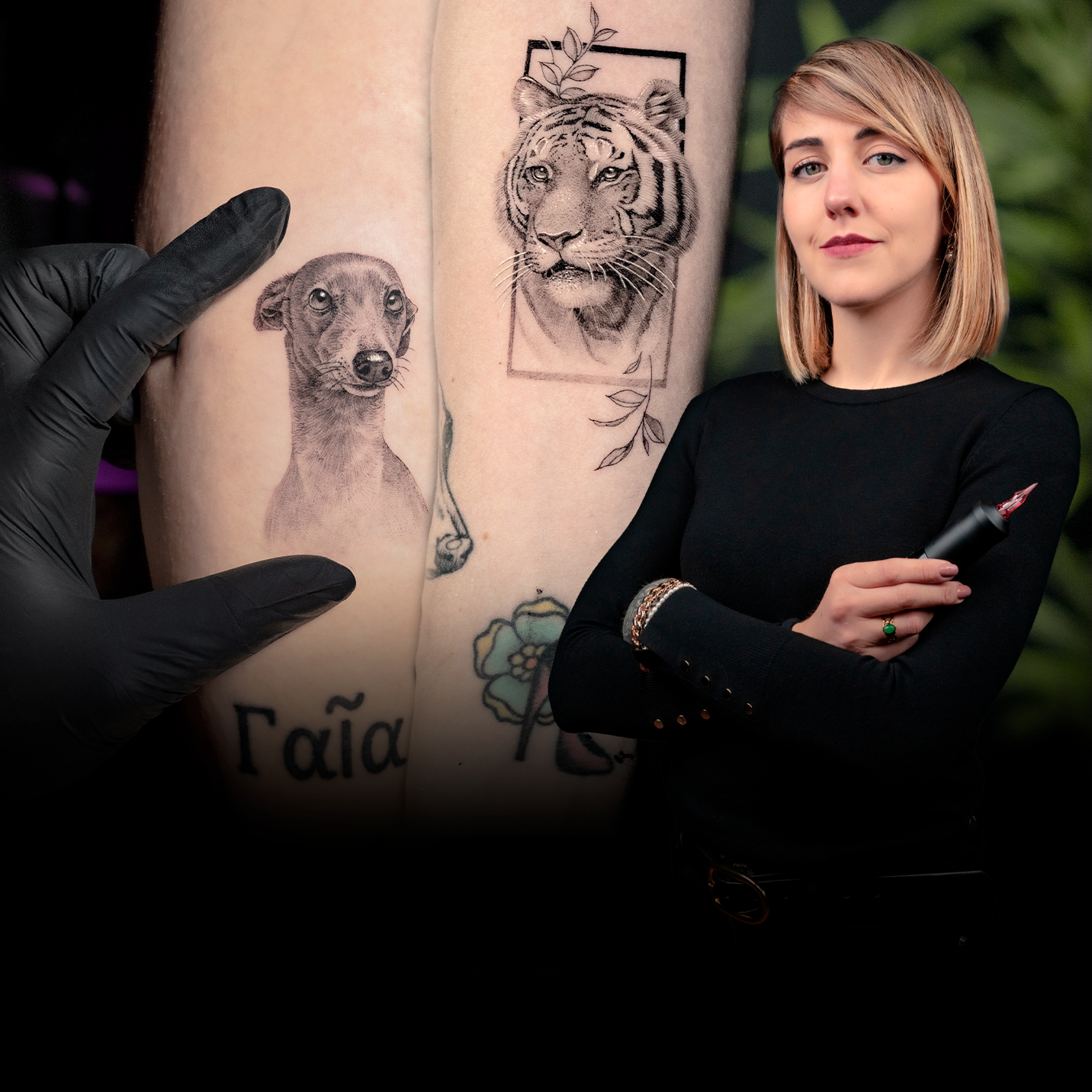 Tracing production: tiger
11:24 min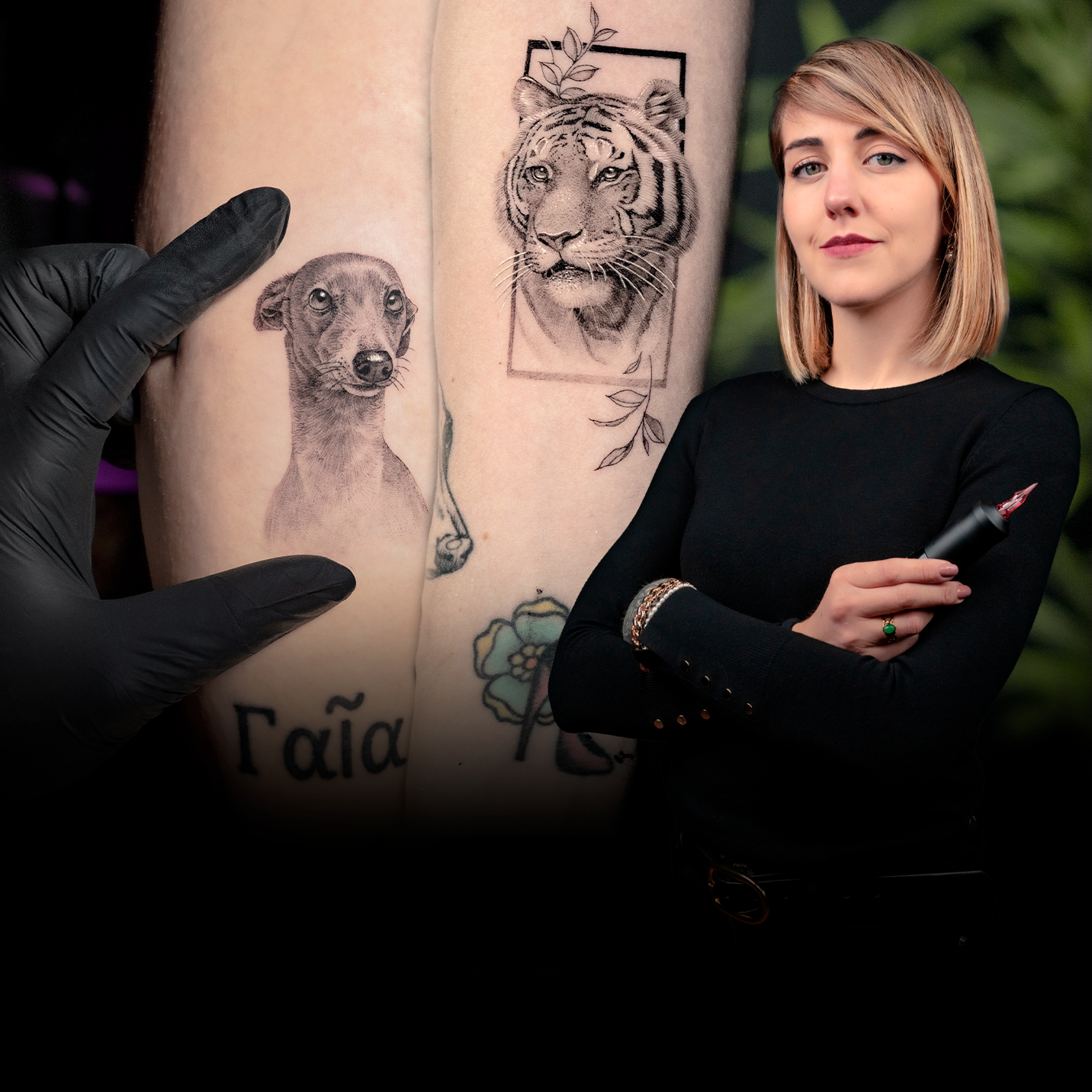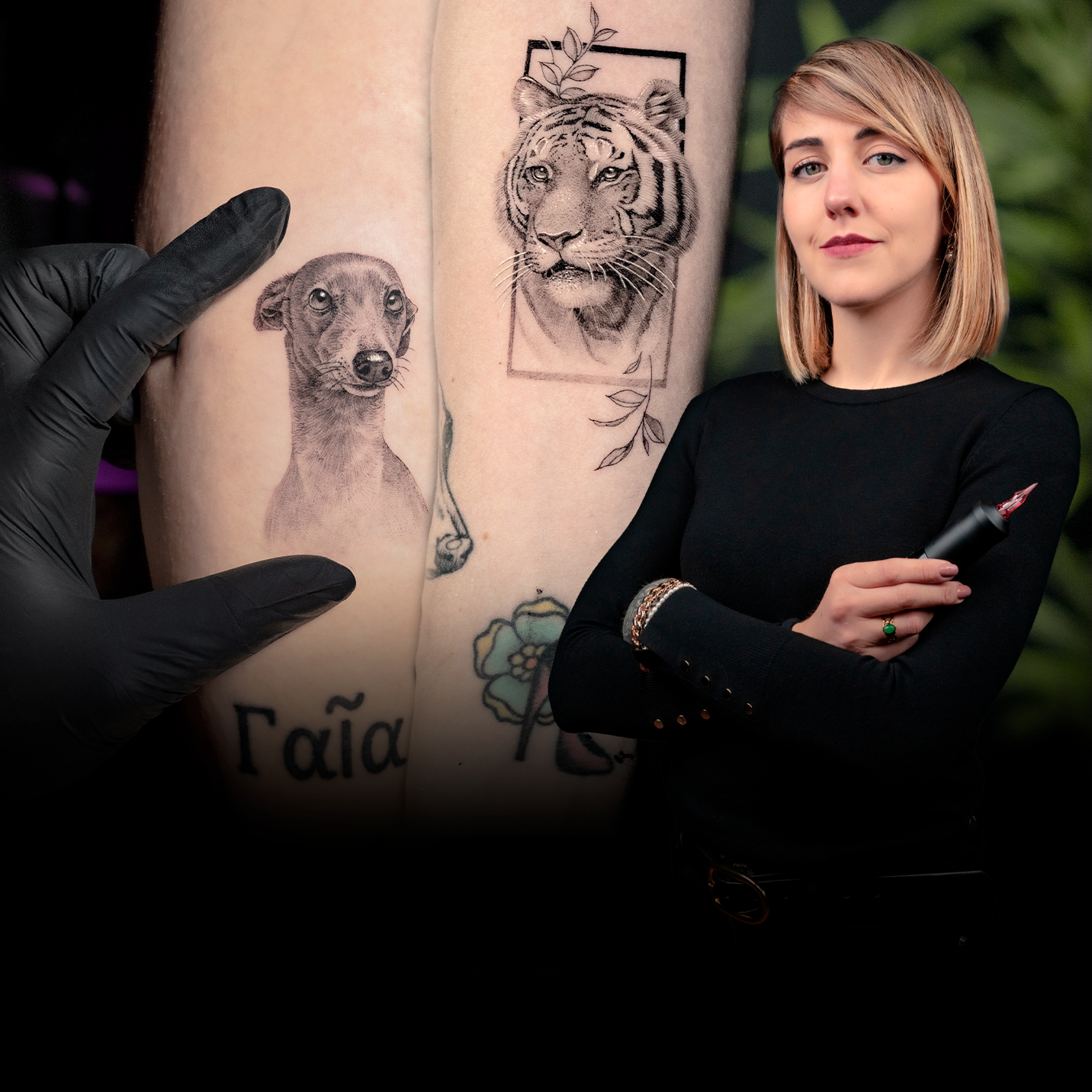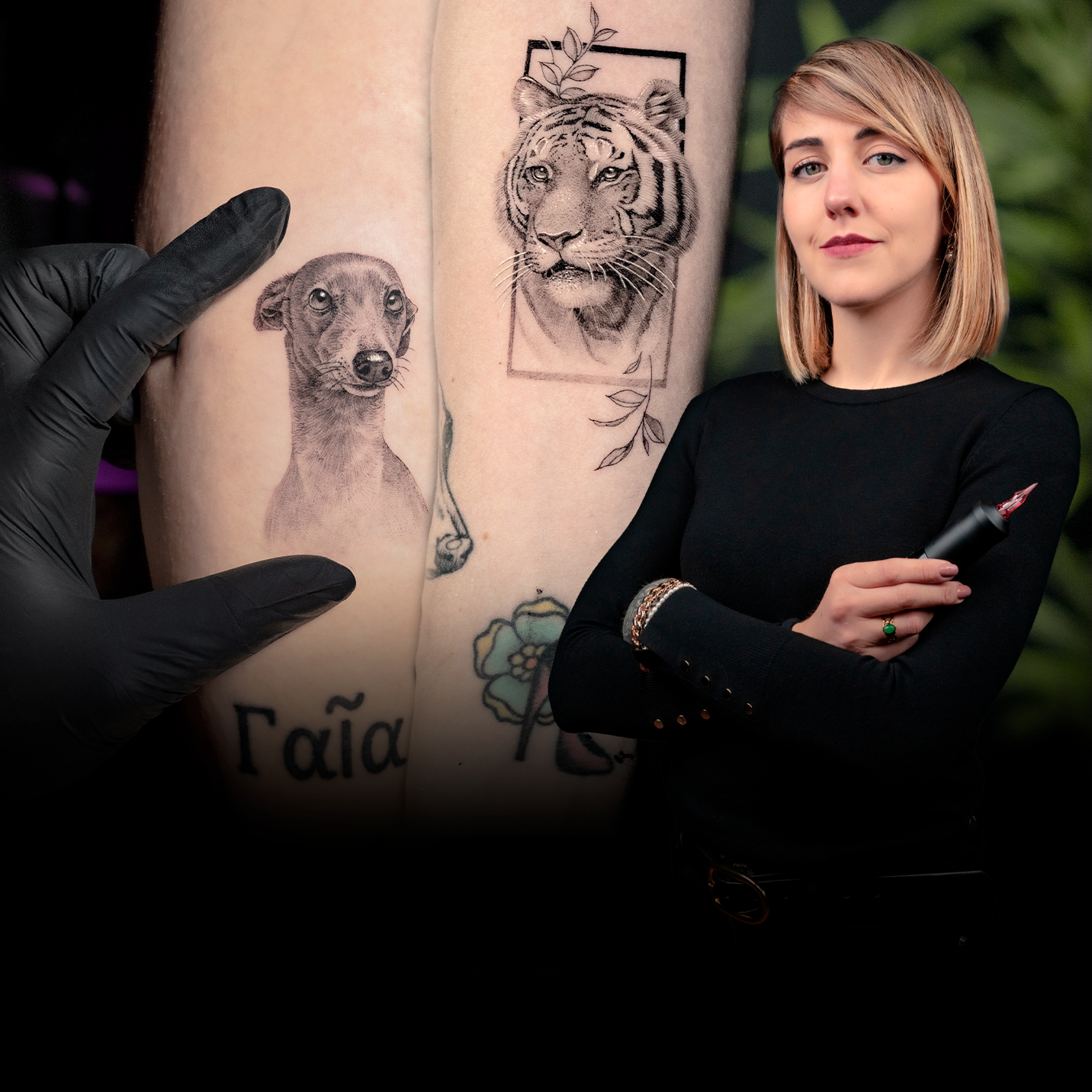 Printing the tracings
06:13 min
6. TECHNIQUE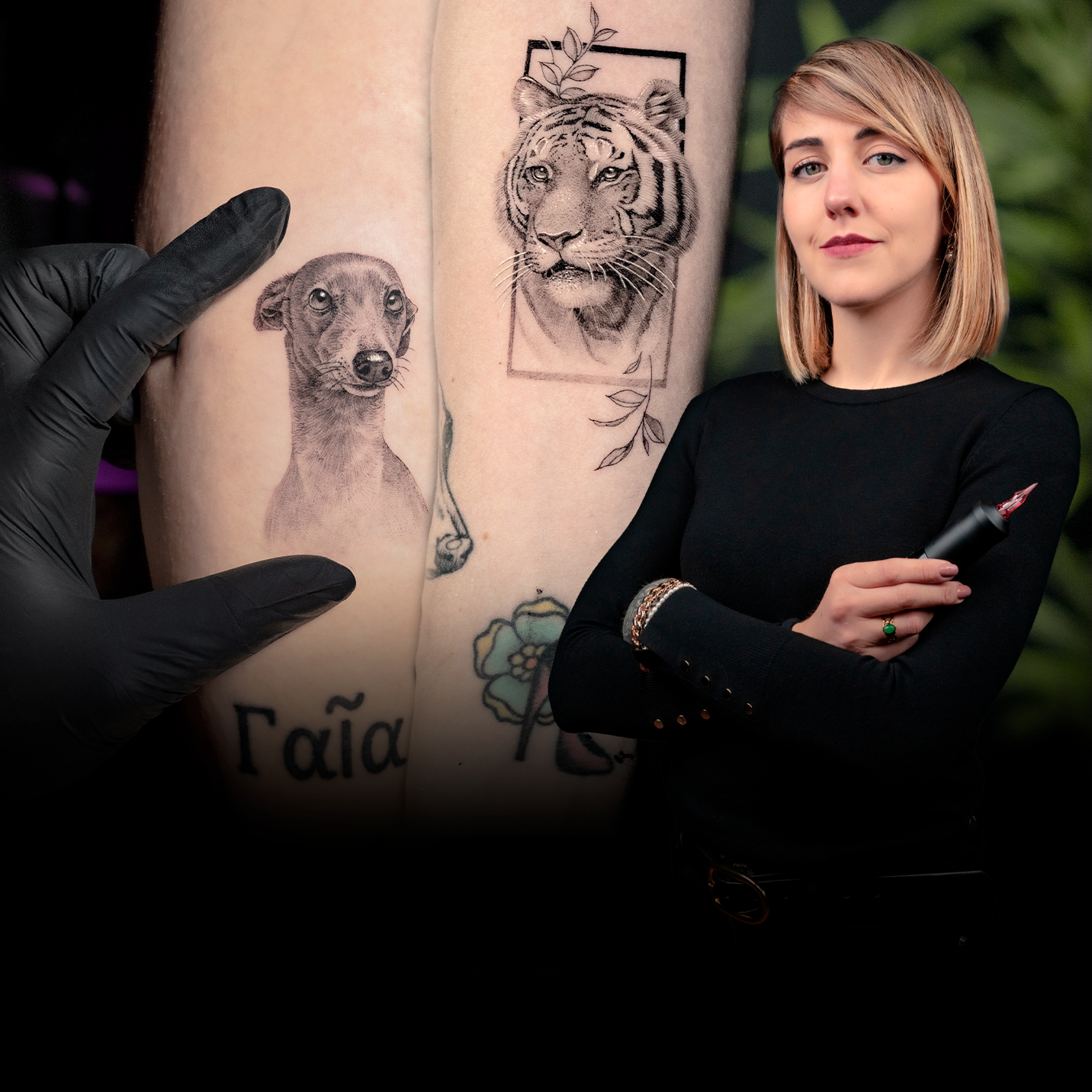 Types of needles I
06:58 min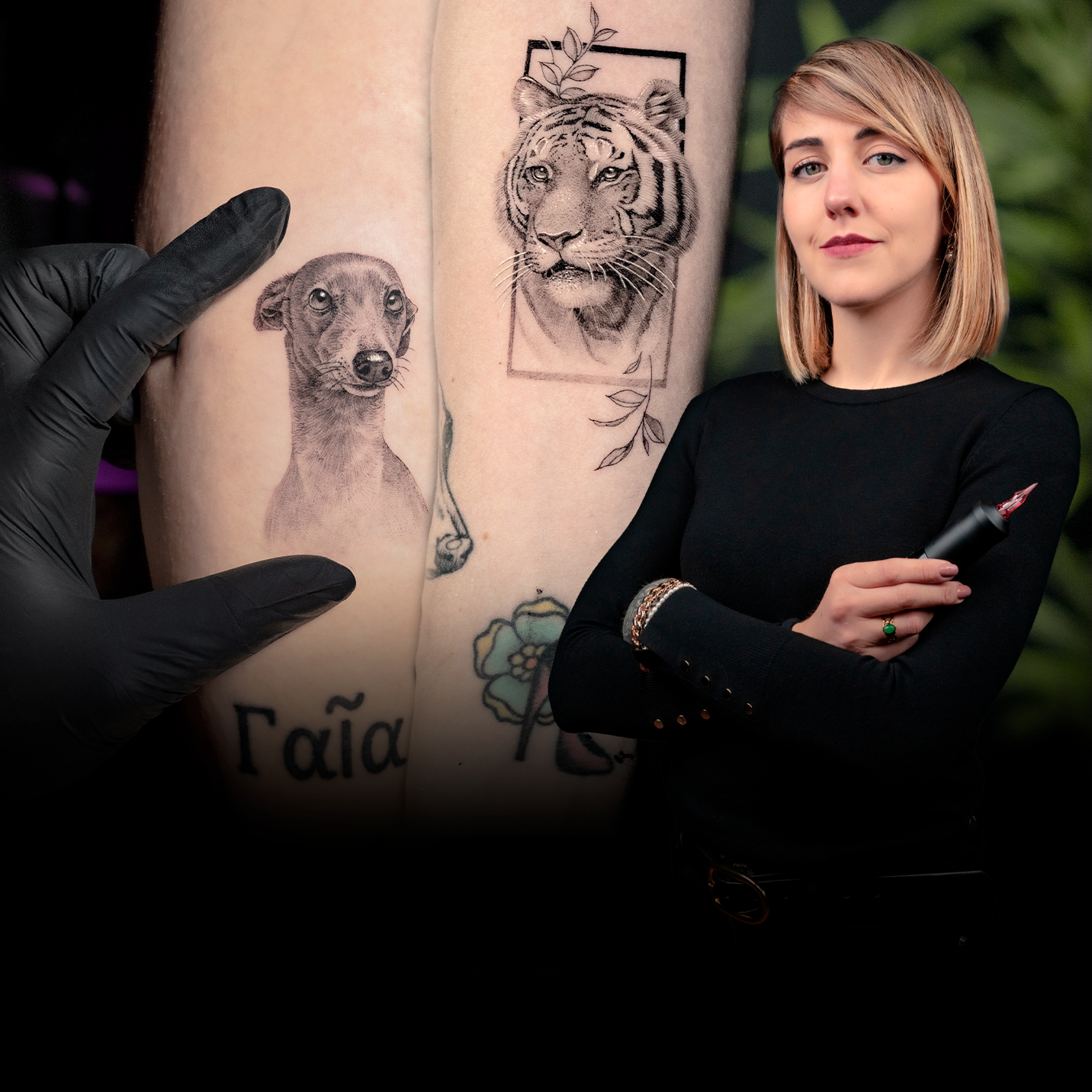 Types of needles II
10:09 min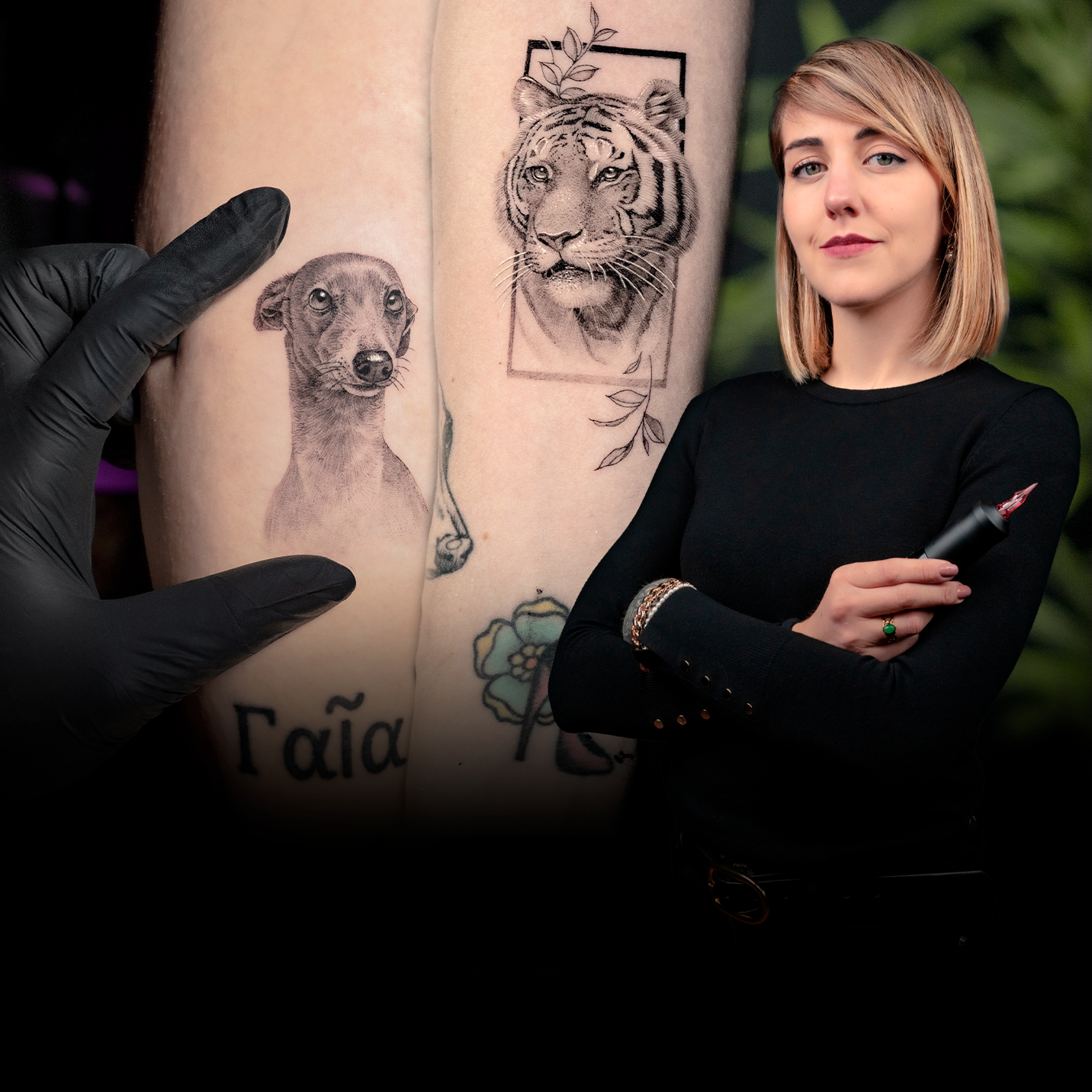 Texture Types: Fur I
09:38 min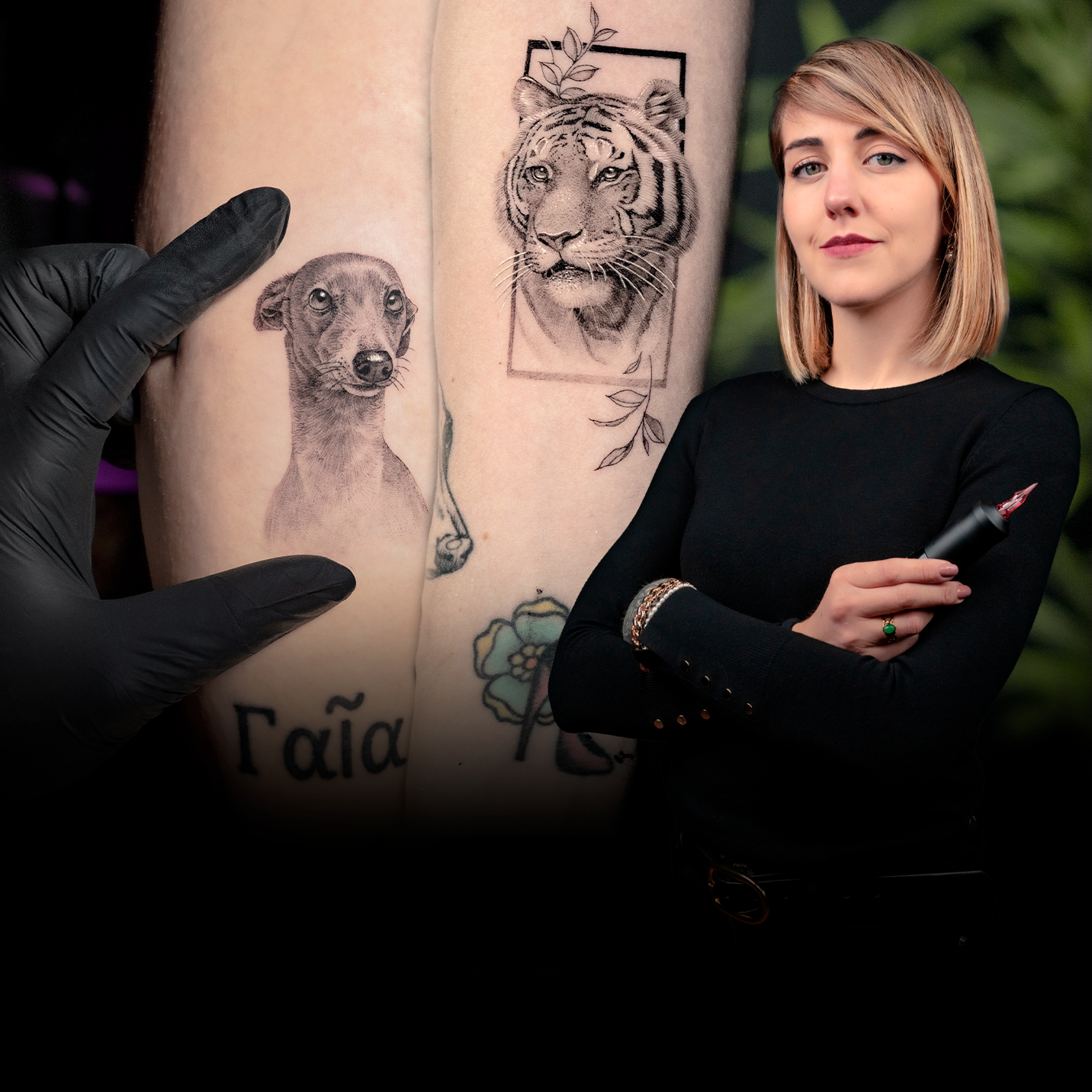 Texture Types: Fur II
06:33 min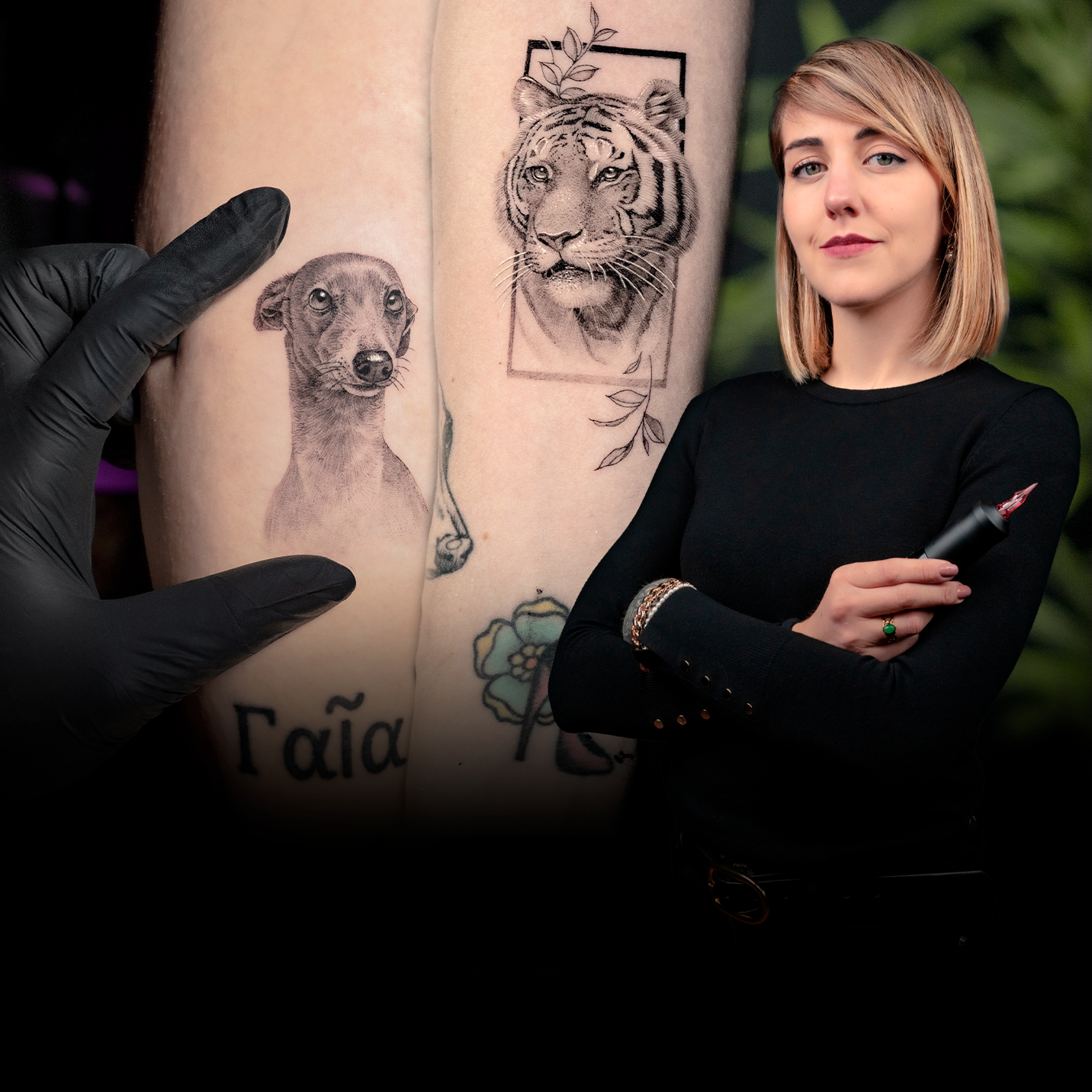 Keys to the technique
03:32 min
7. WORKBENCH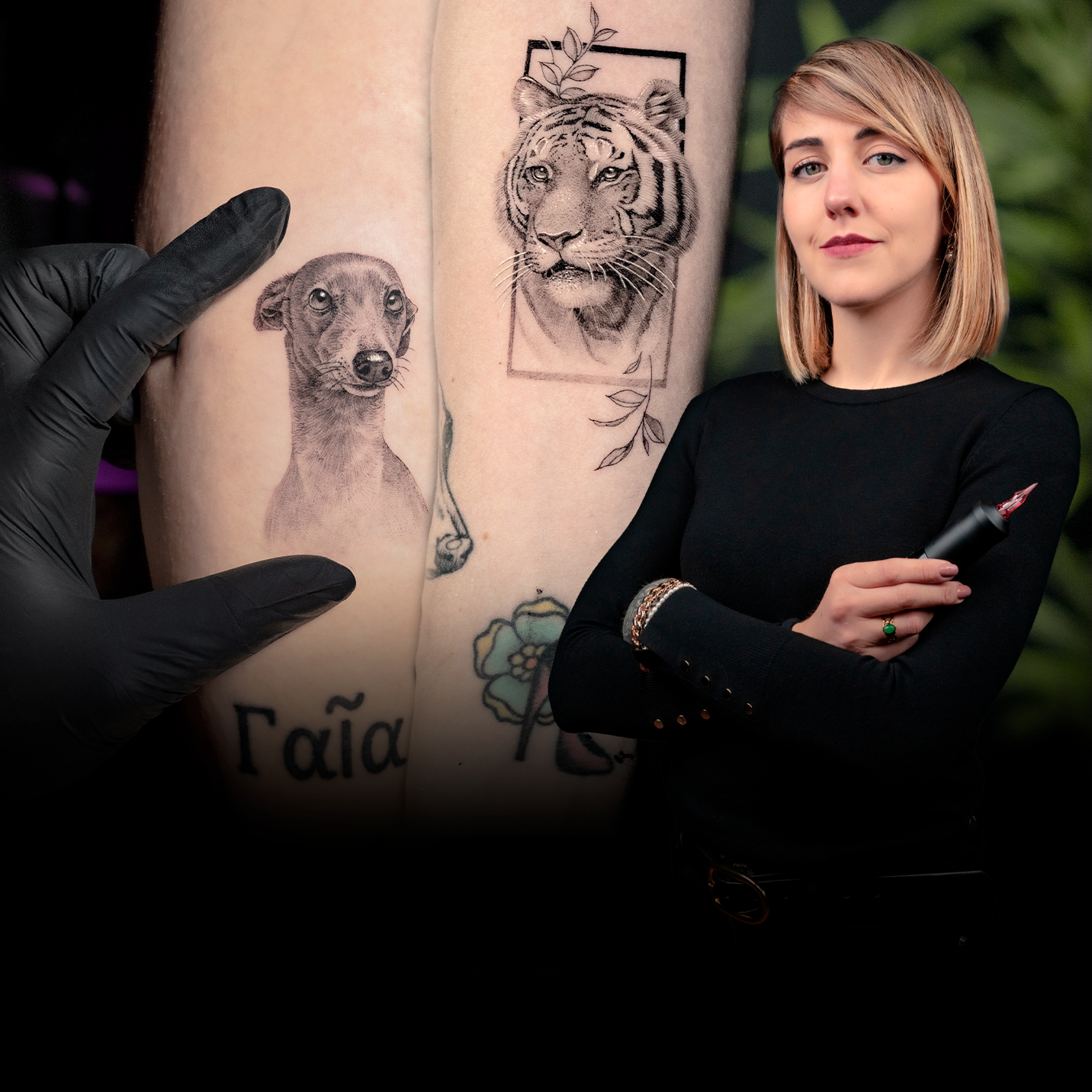 Inks and dilutions
06:05 min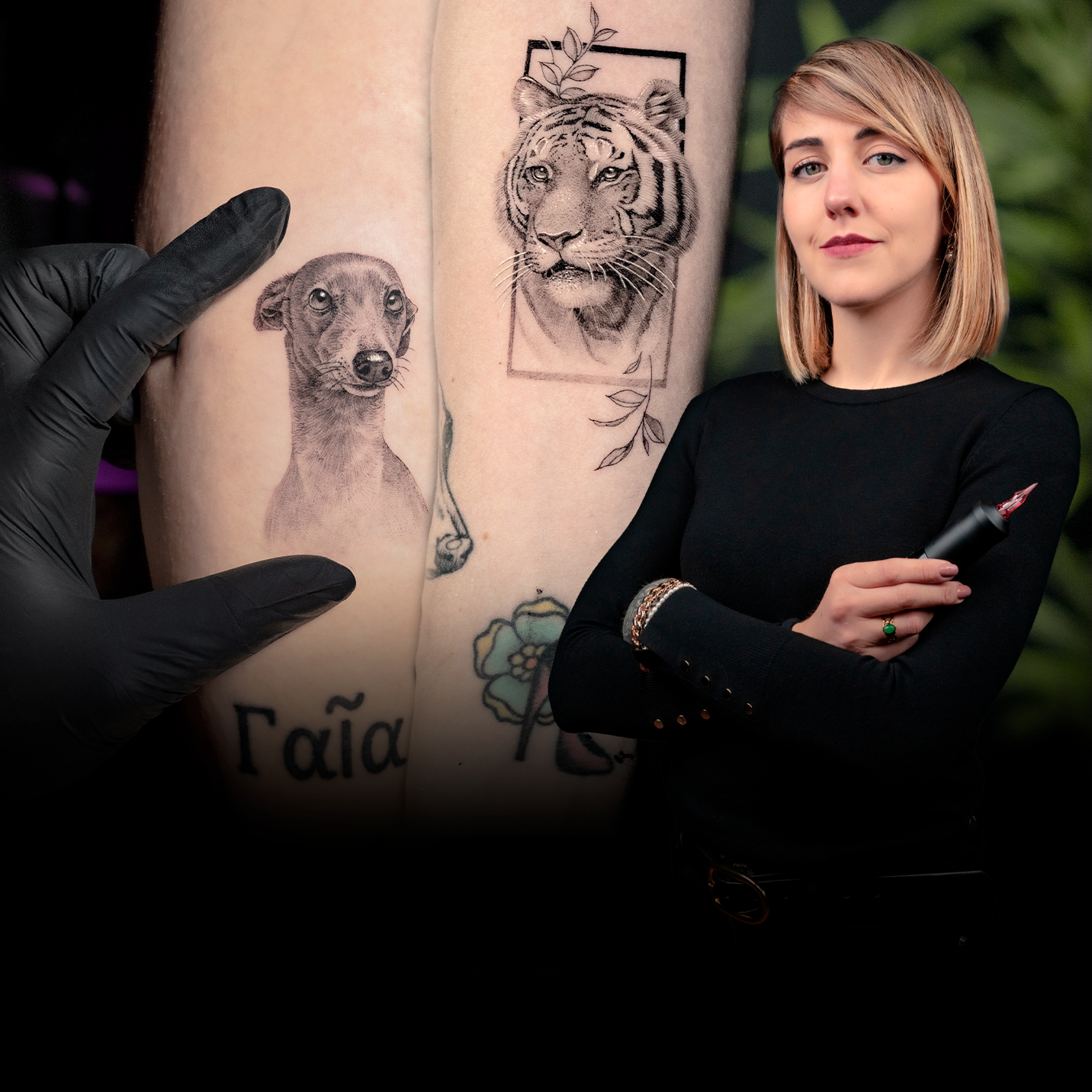 Preparation of the working table I
08 :01 min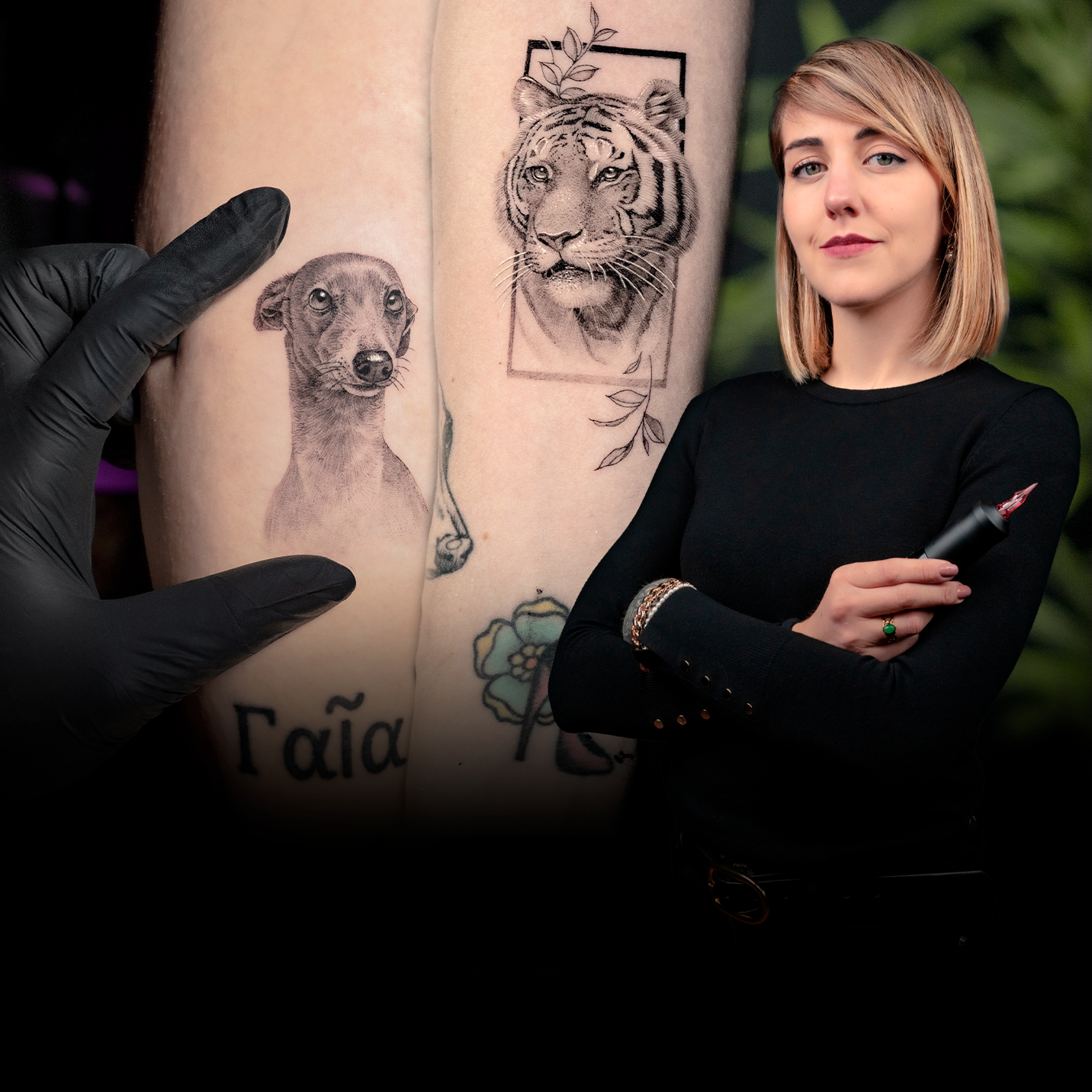 Preparation of the workbench II
05:02 min
8. TATTOO PROCESS: DOG
9. LATEST DETAILS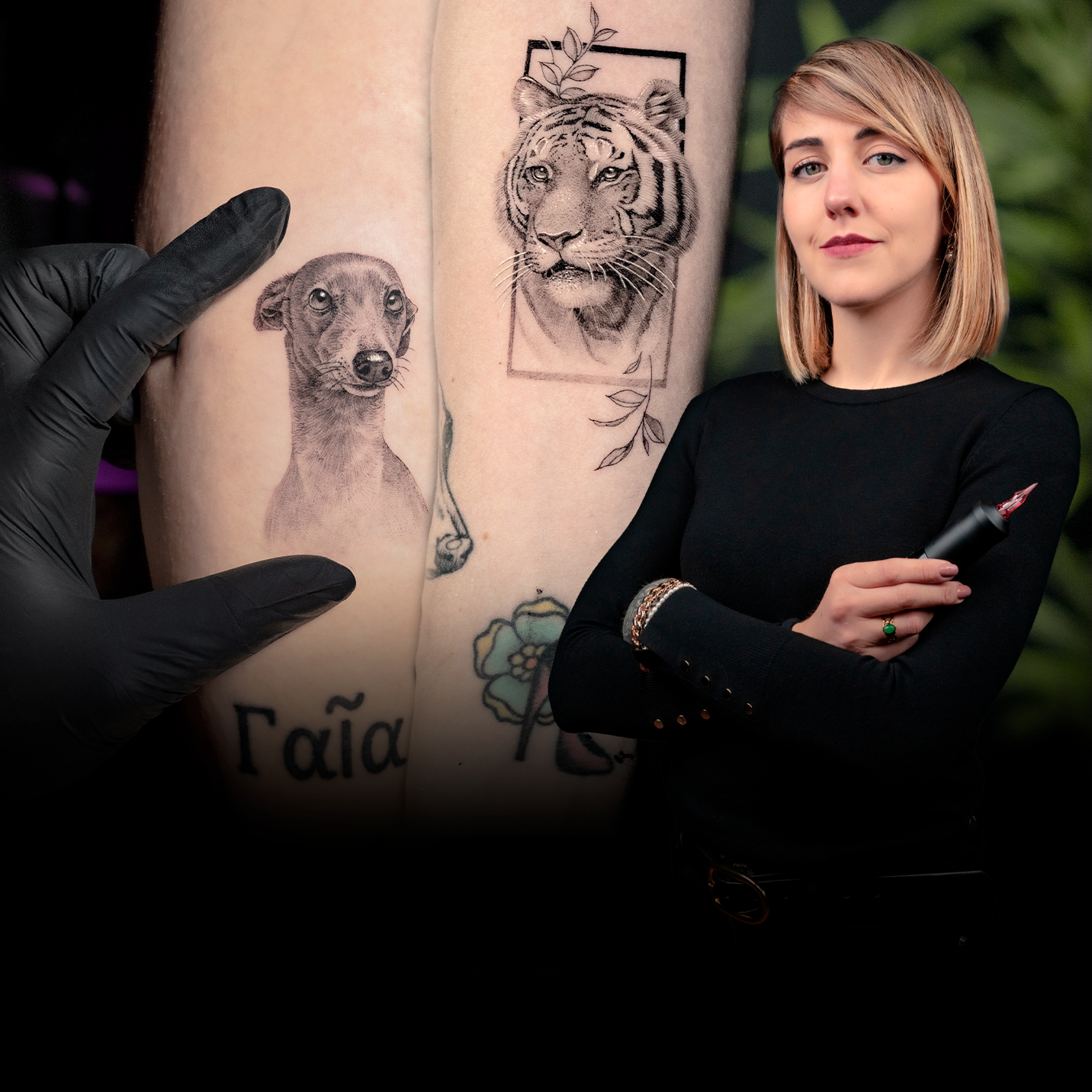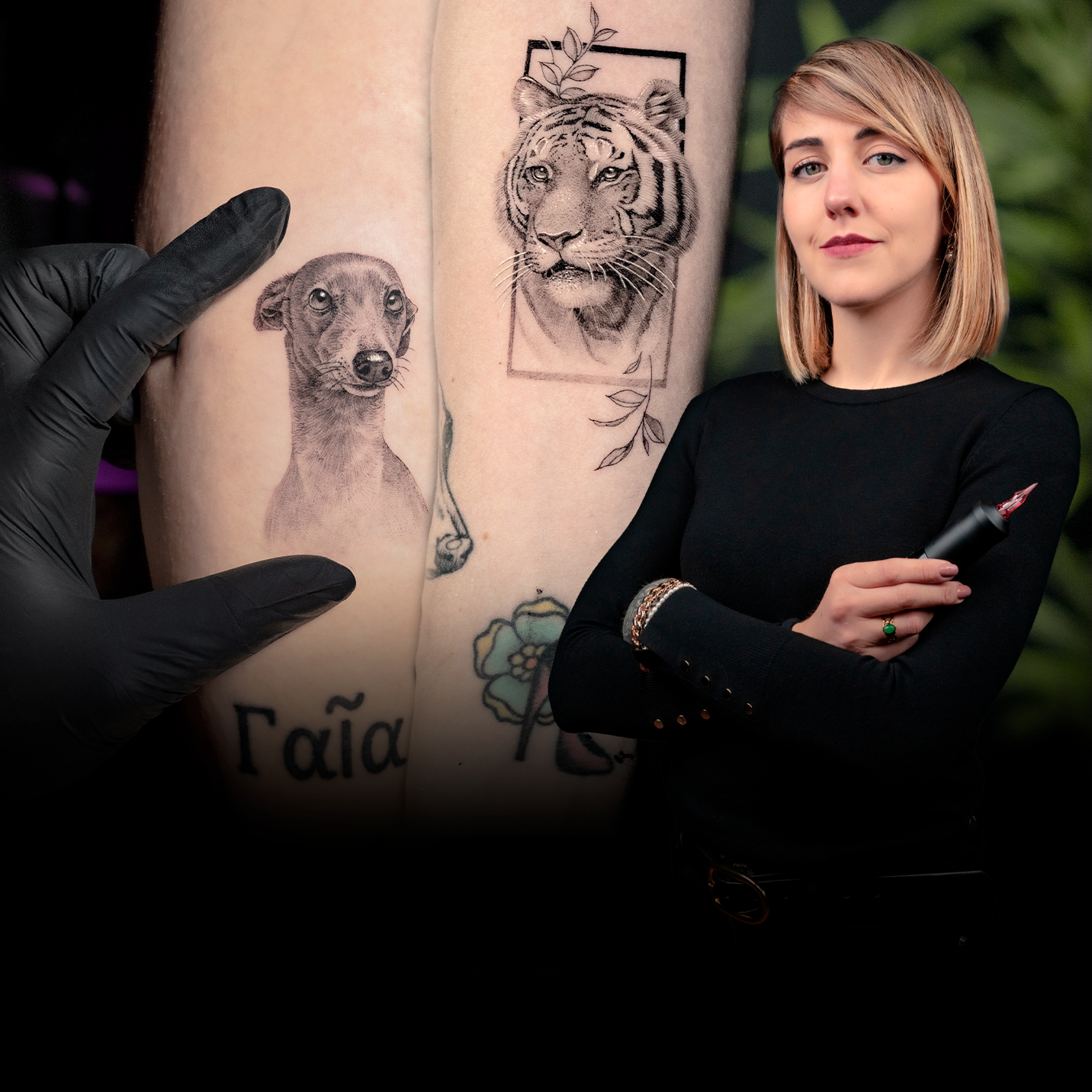 Photography Preparation
04:22 min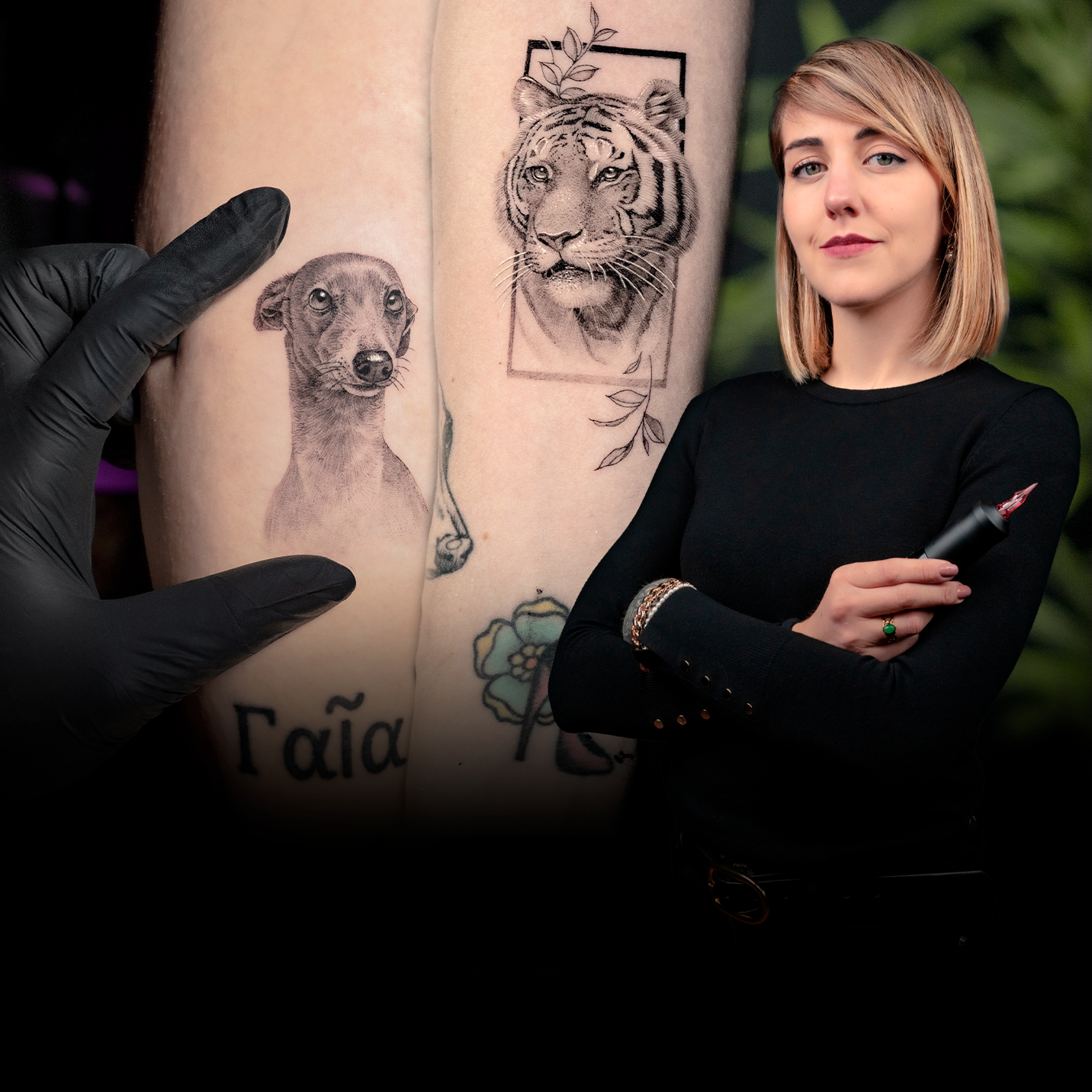 10. TATTOO PROCESS: TIGER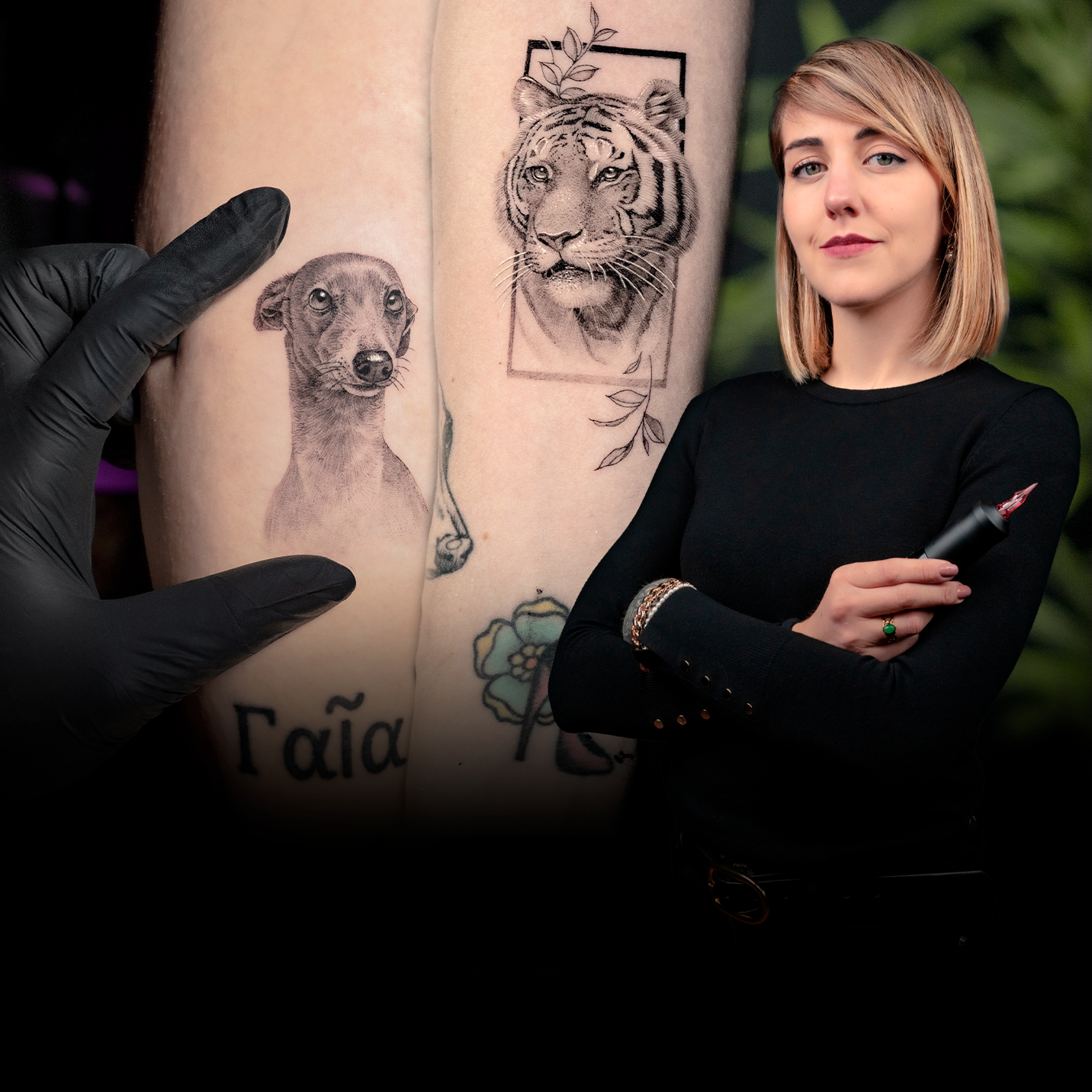 Pasting the tracing: tiger
07:06 min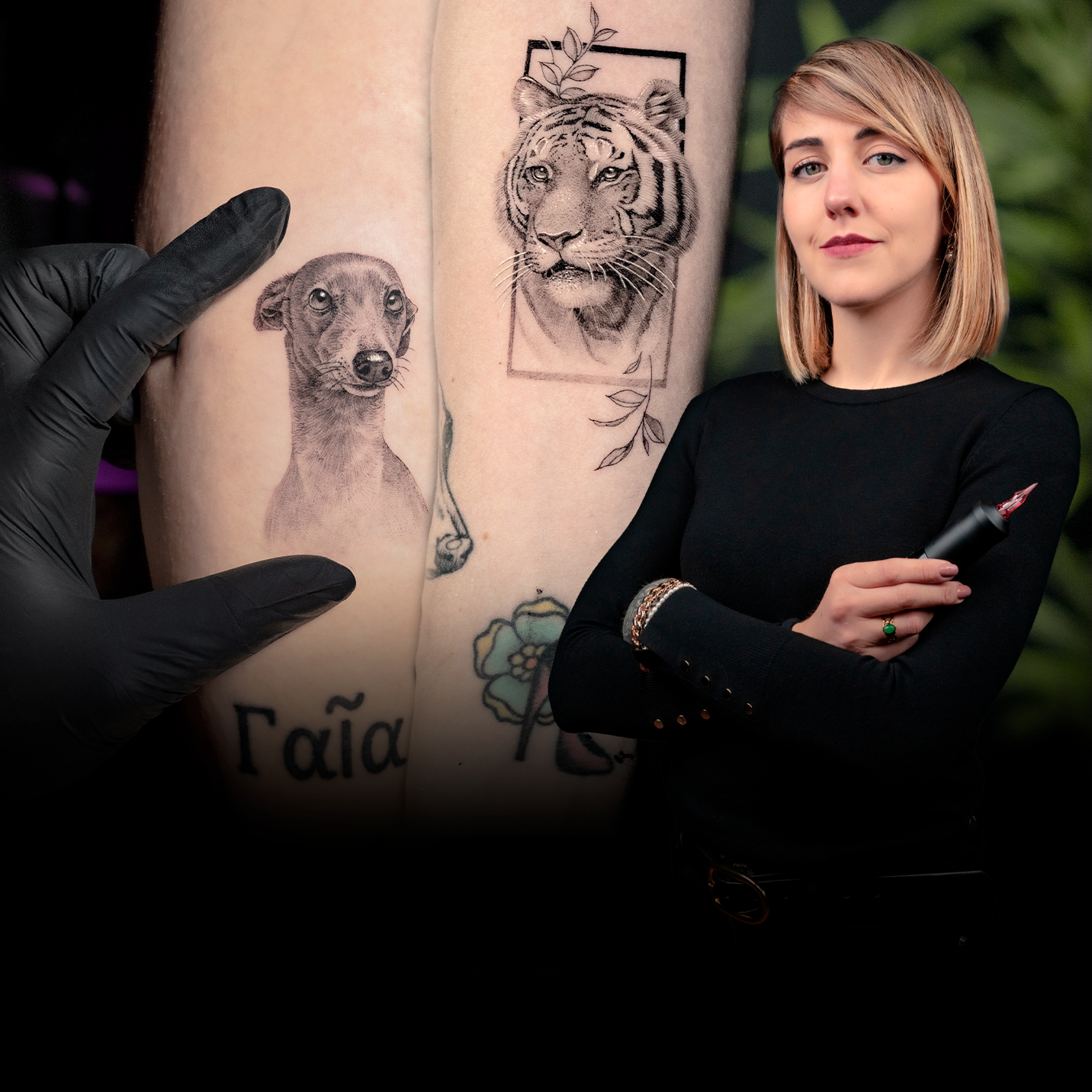 Setting up the work environment
02:04 min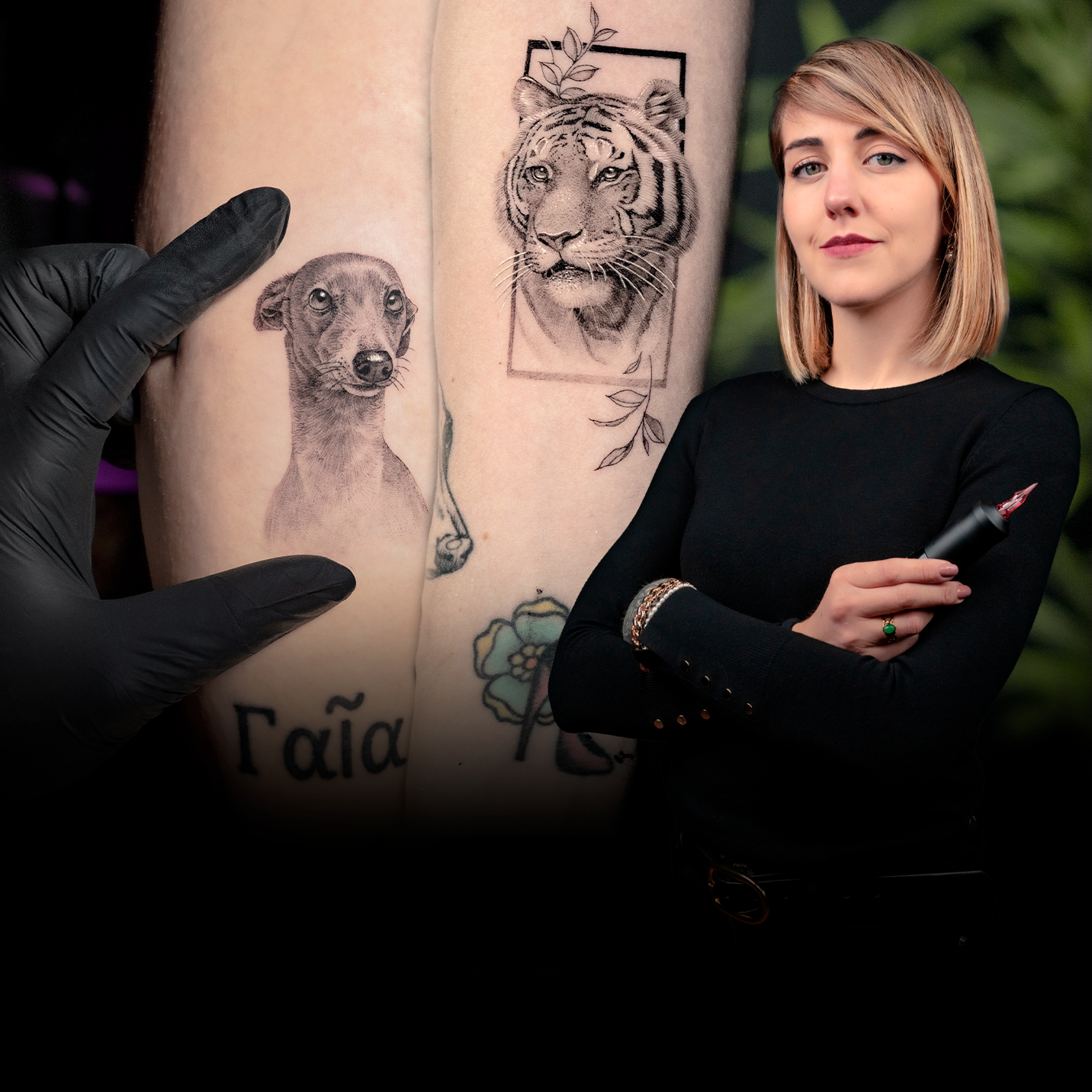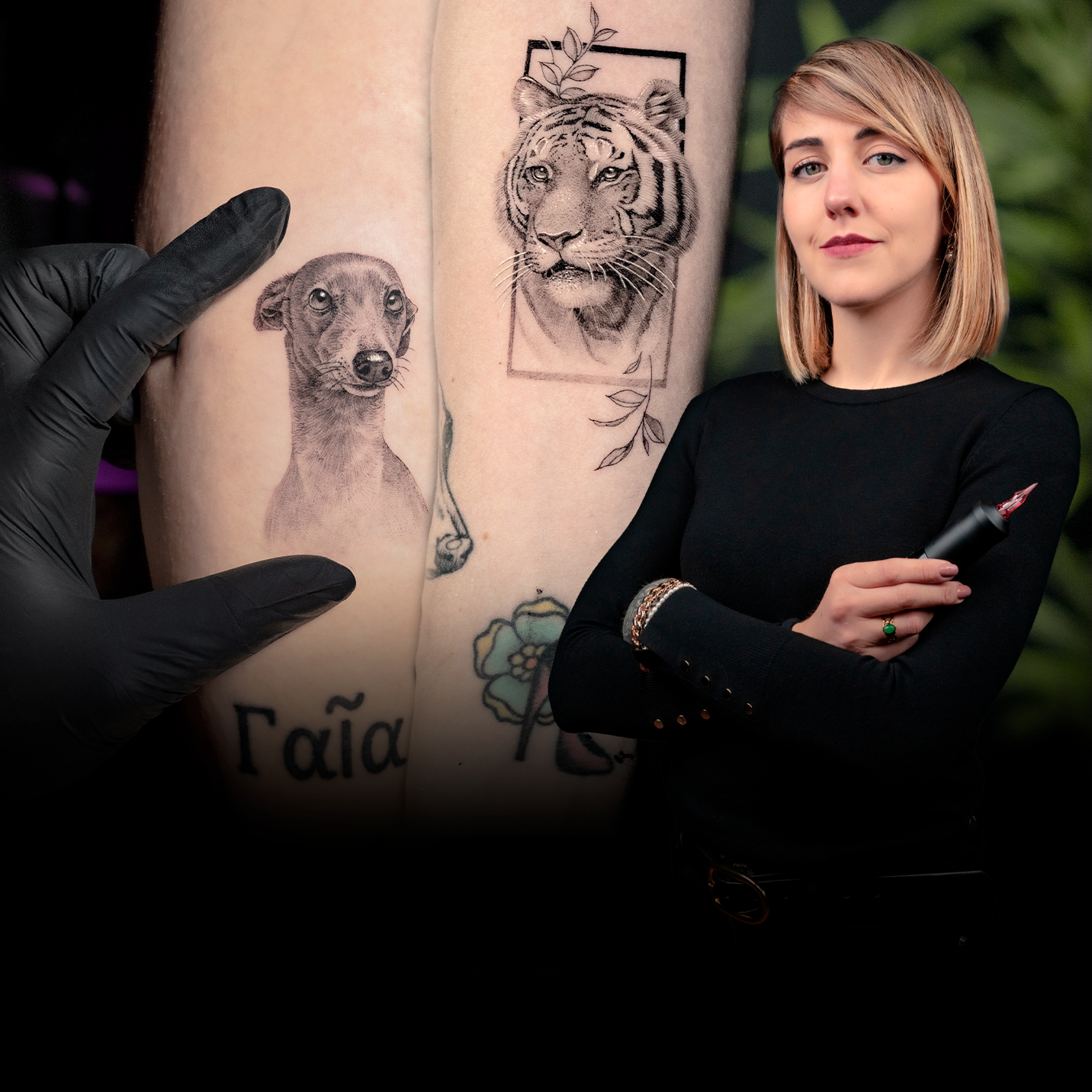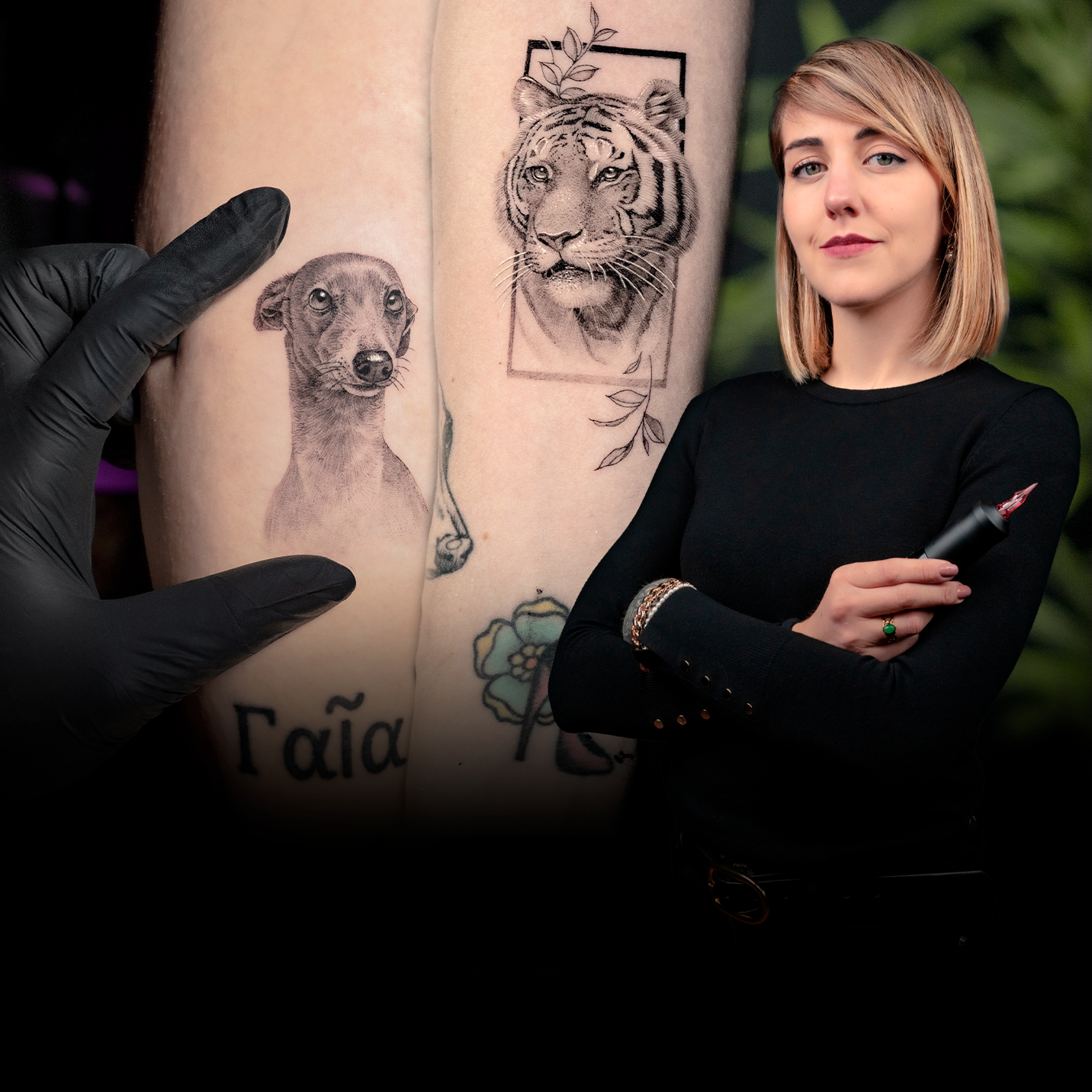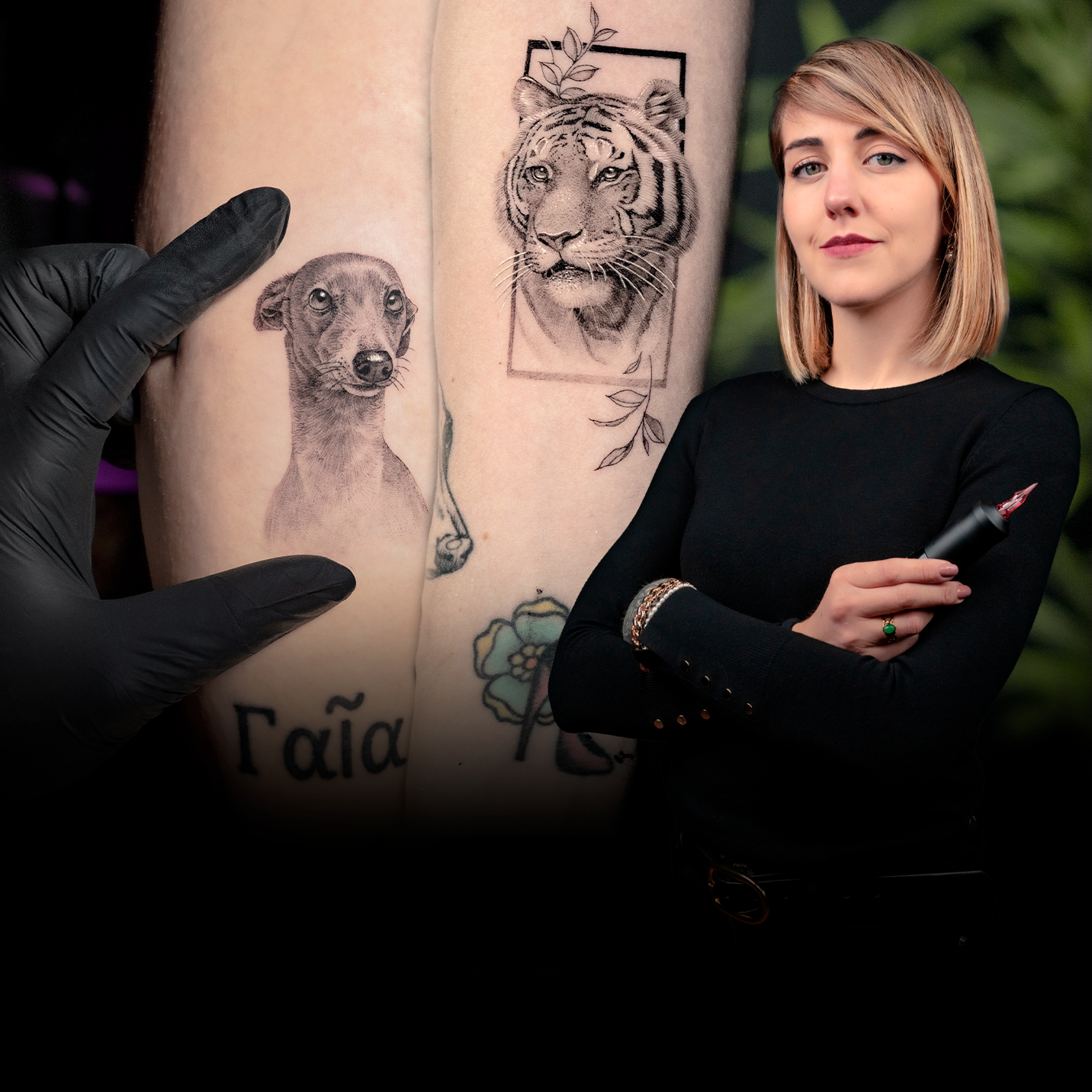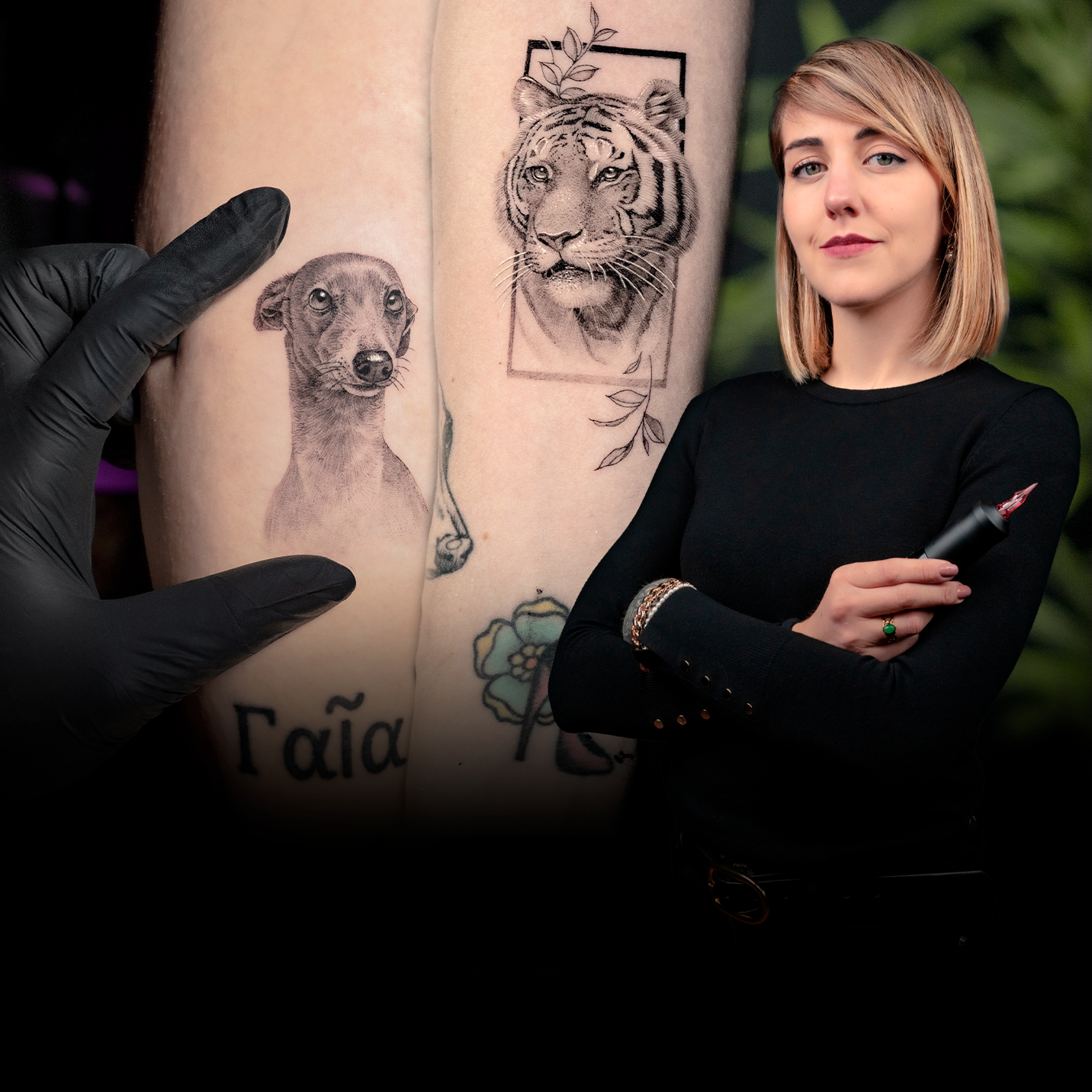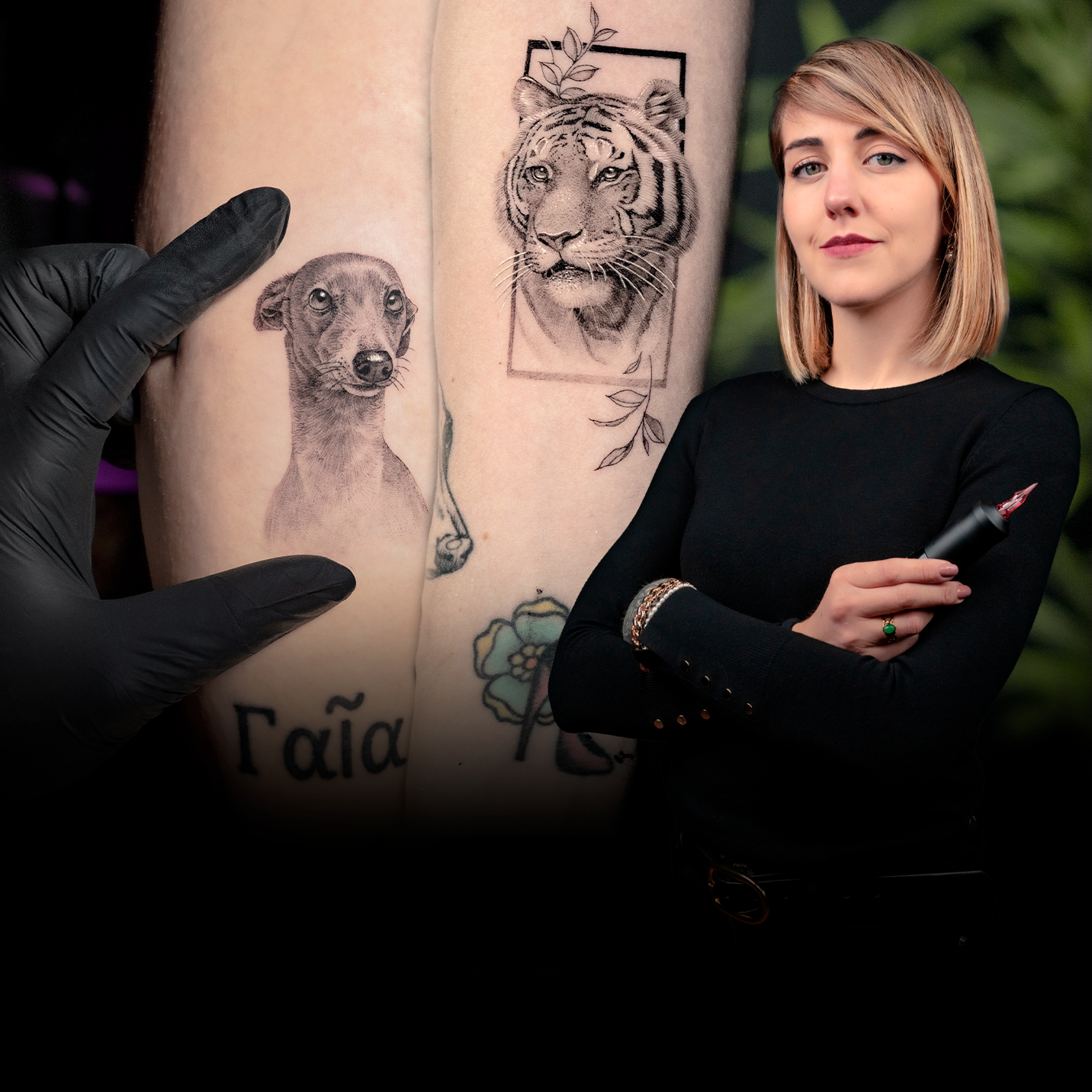 Mouth, Nose and fur
08:10 min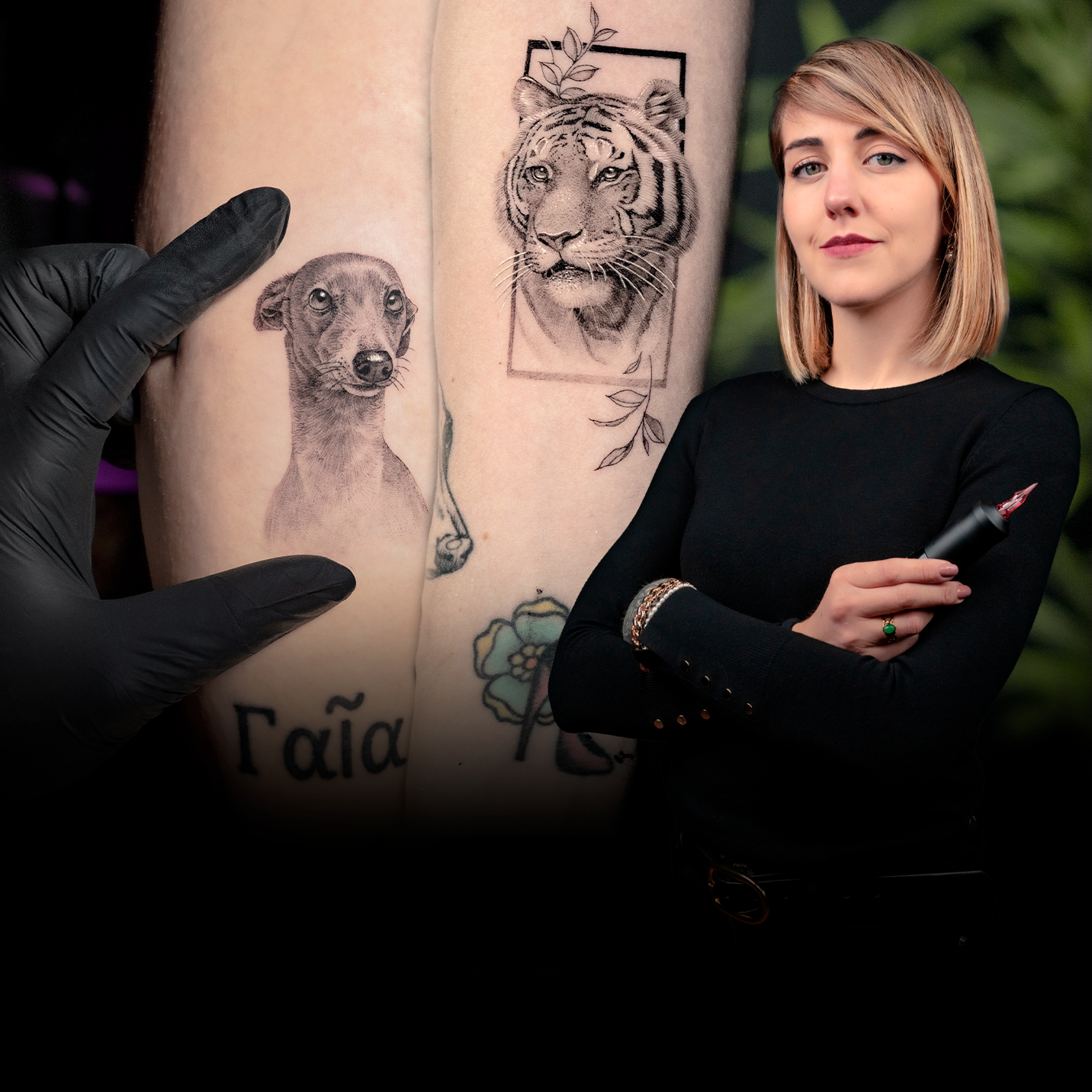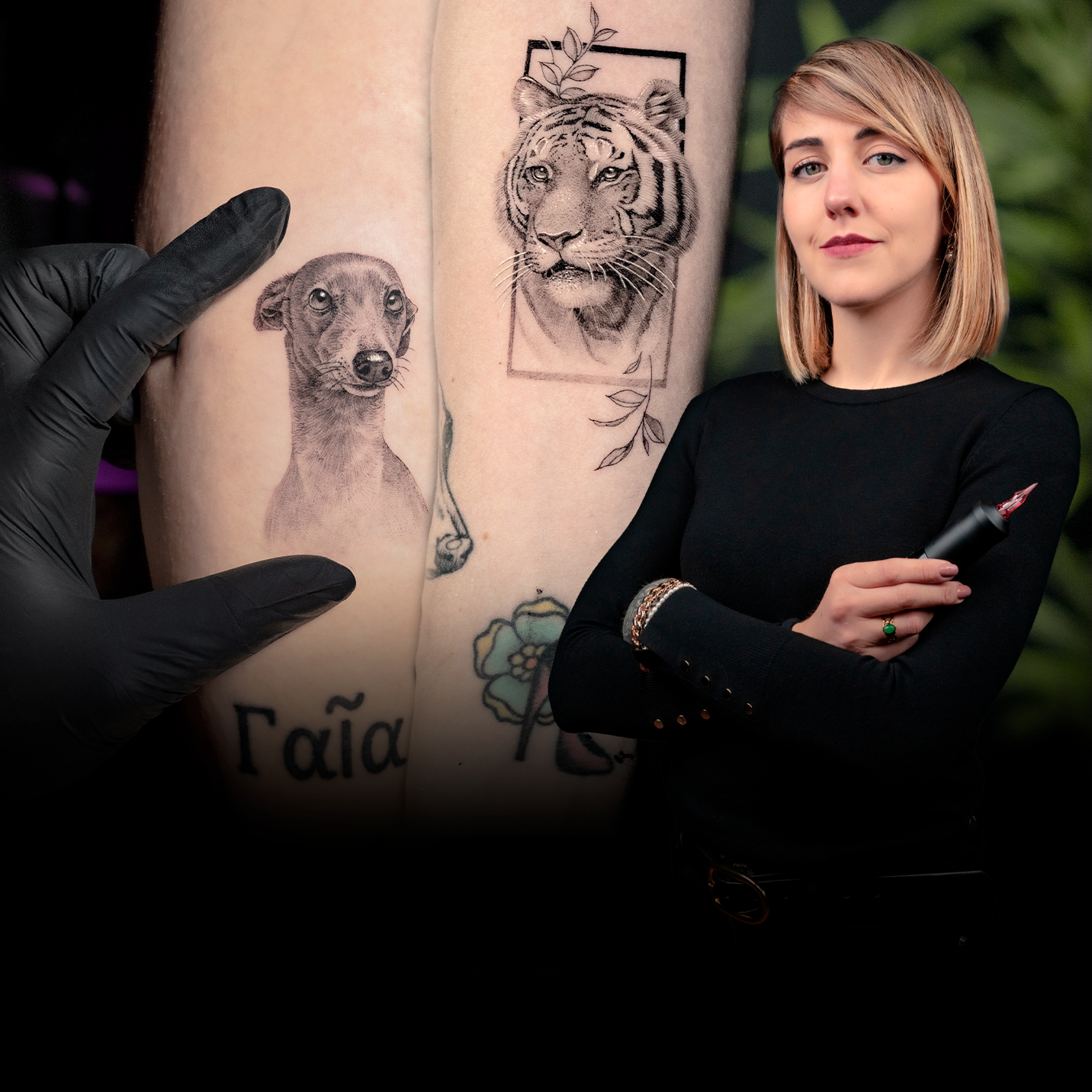 Muzzle and fur I
09:30 min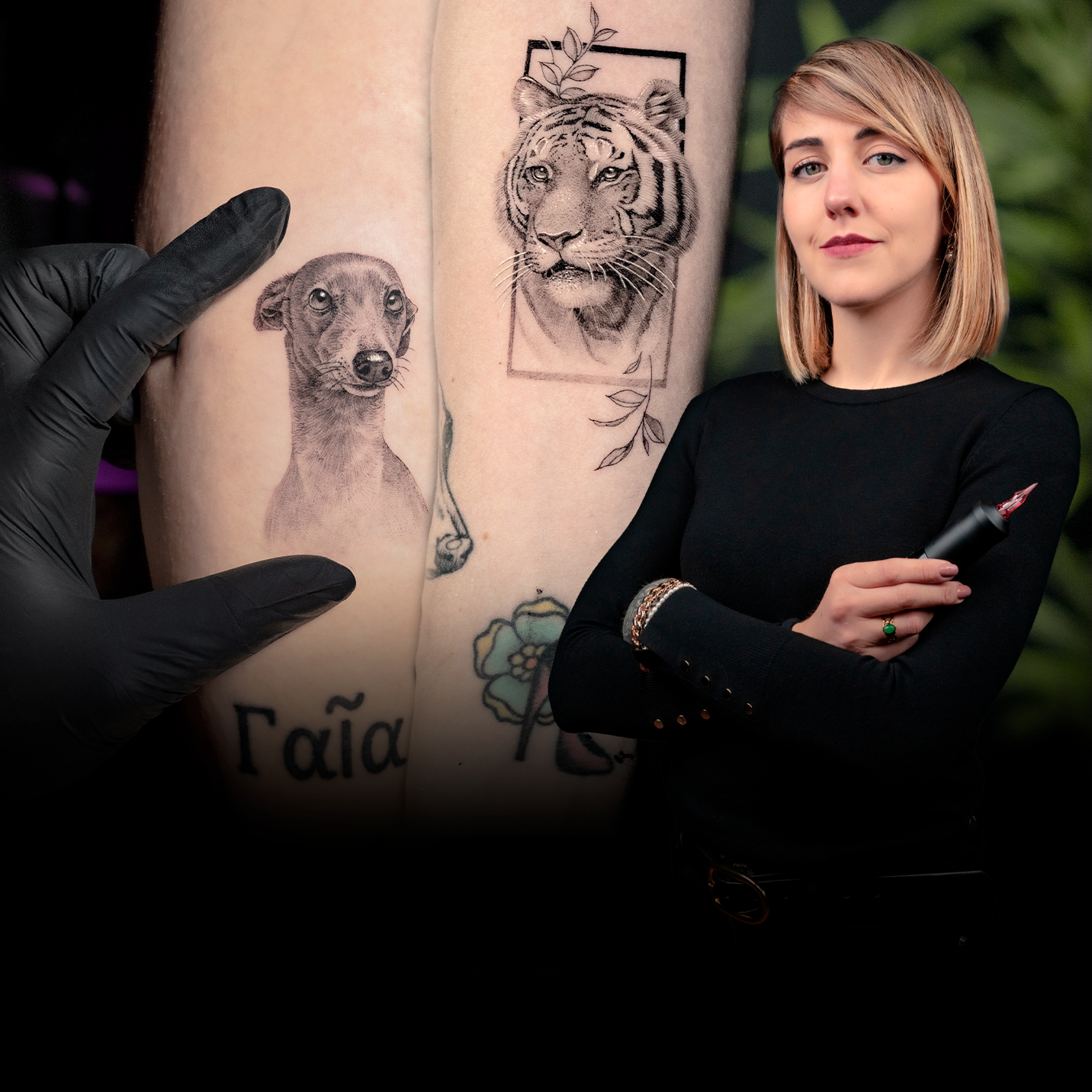 Muzzle and Fur II
09:08 min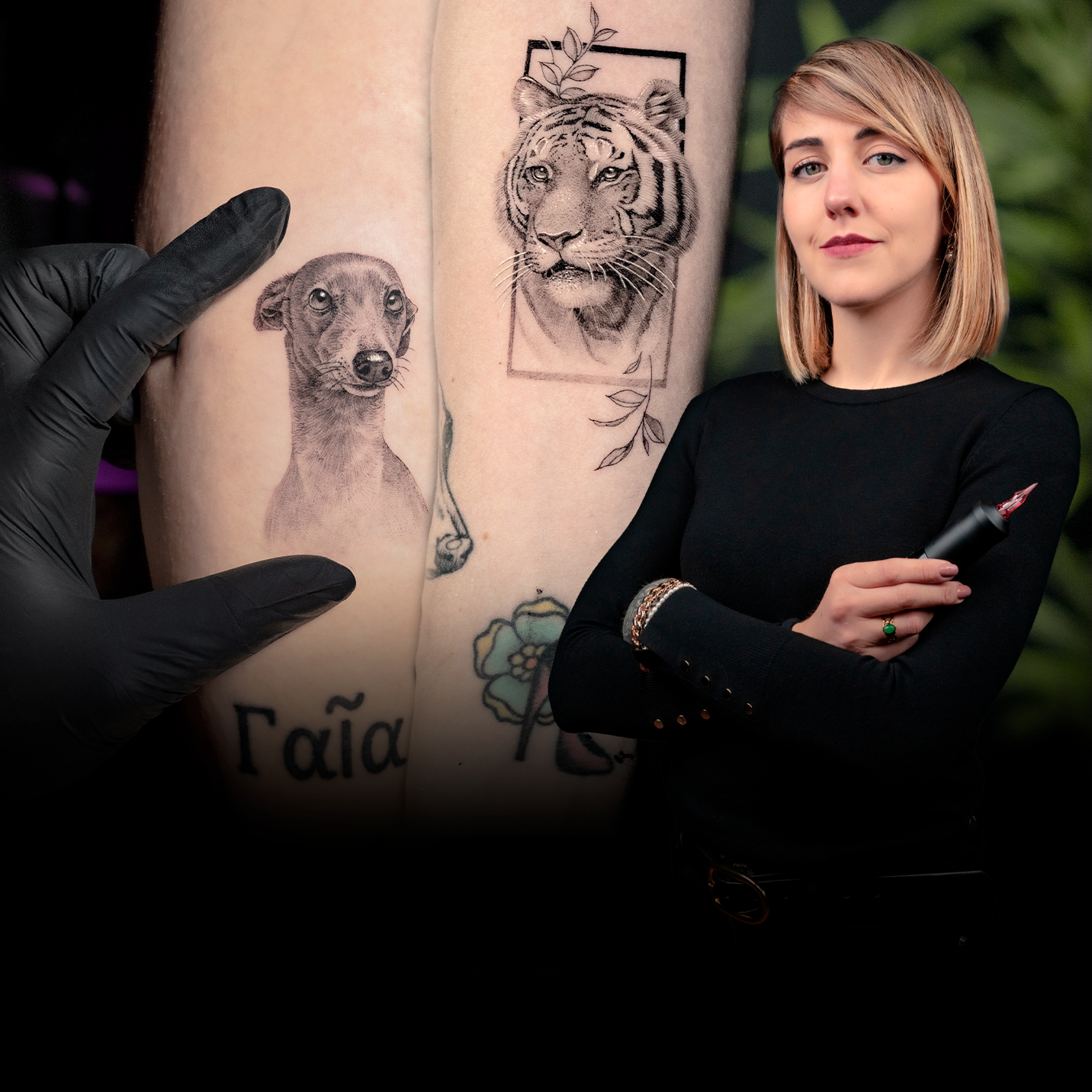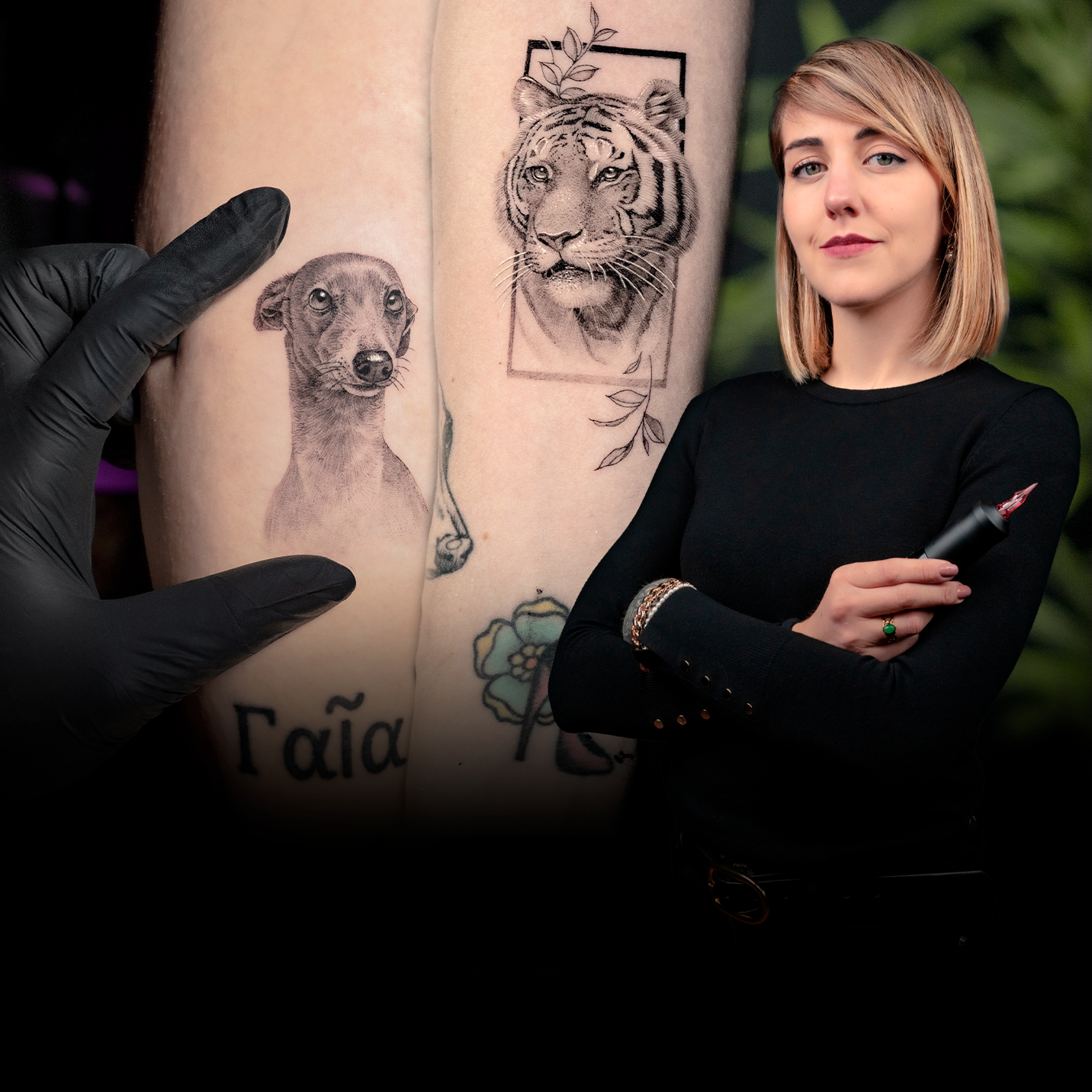 Right eye and snout
10:01 min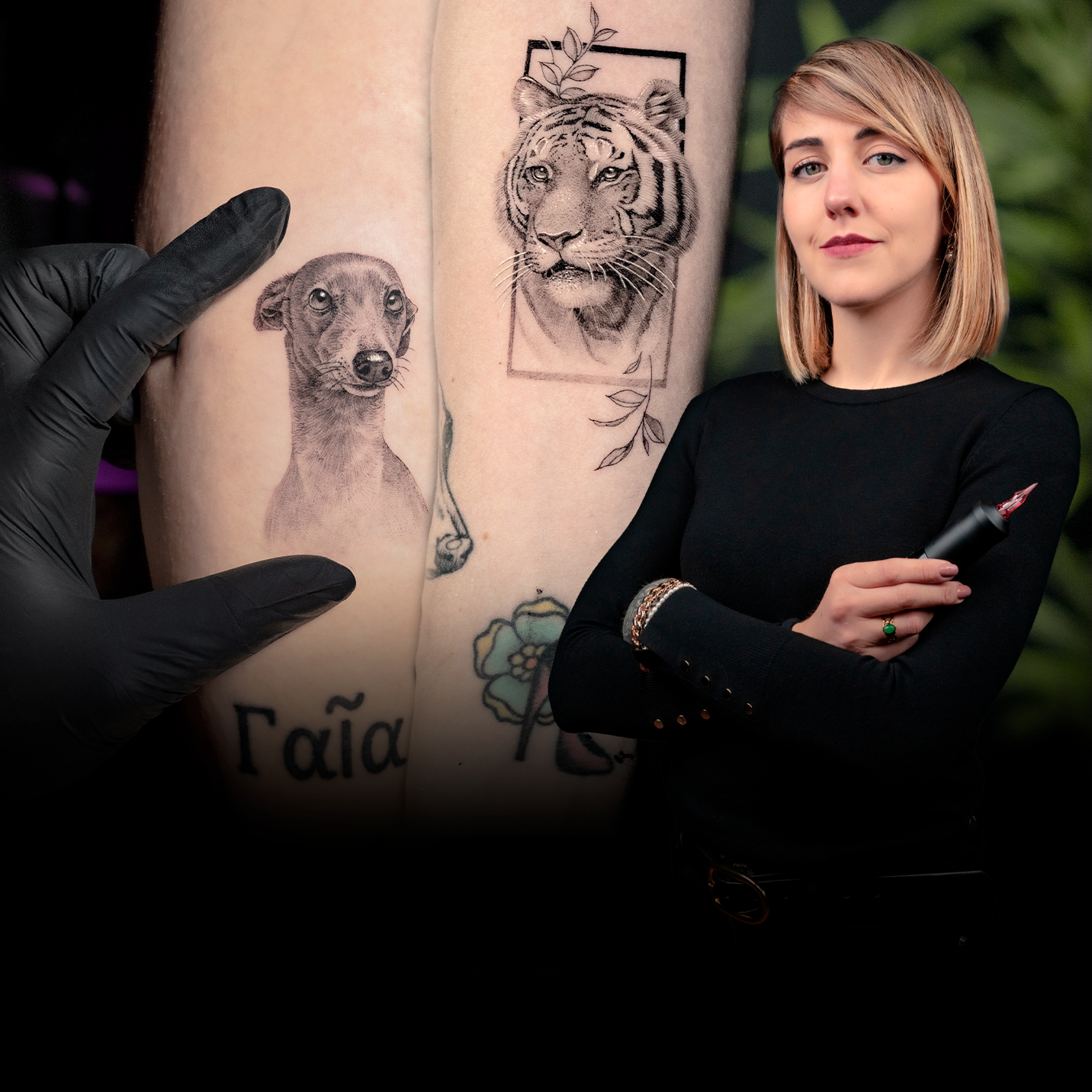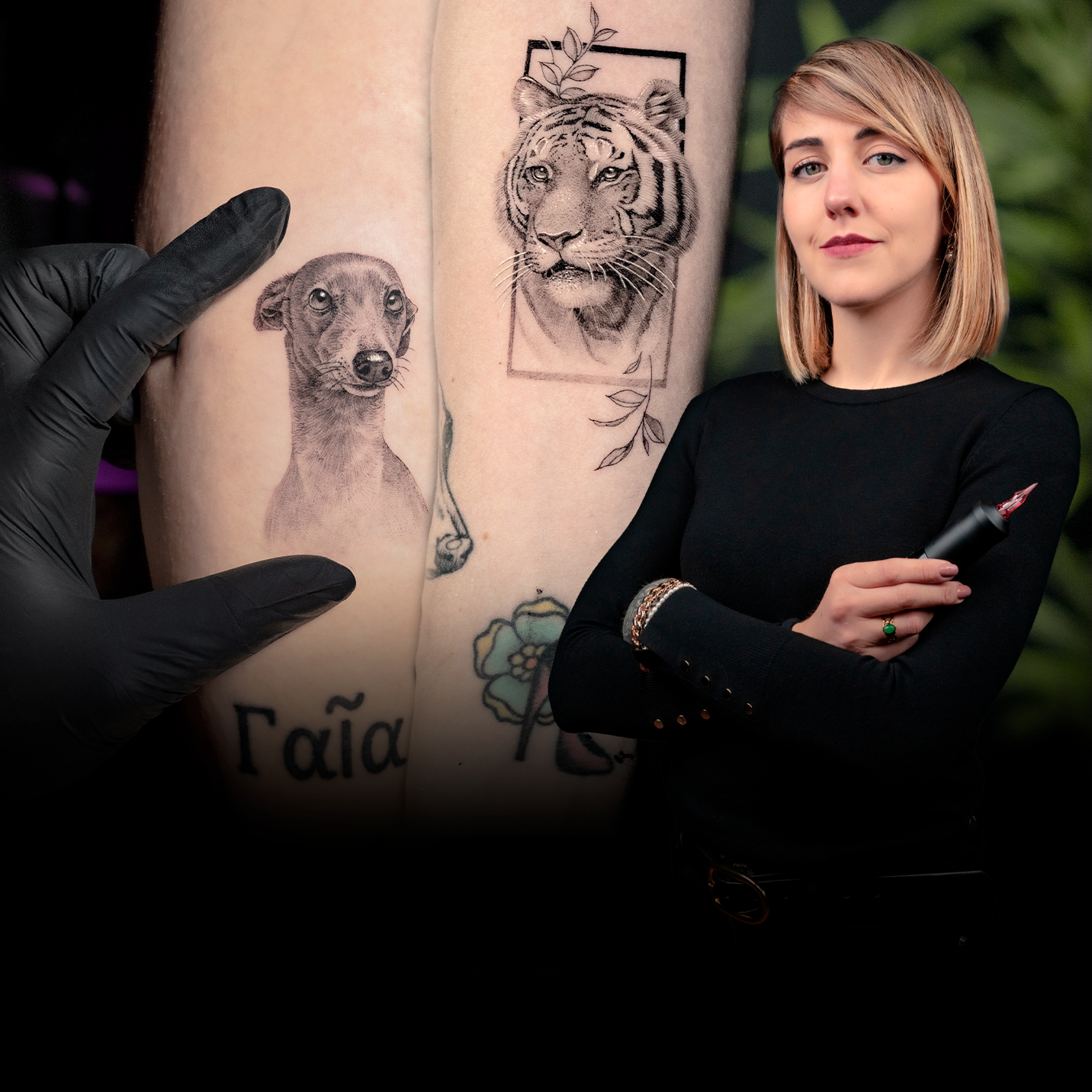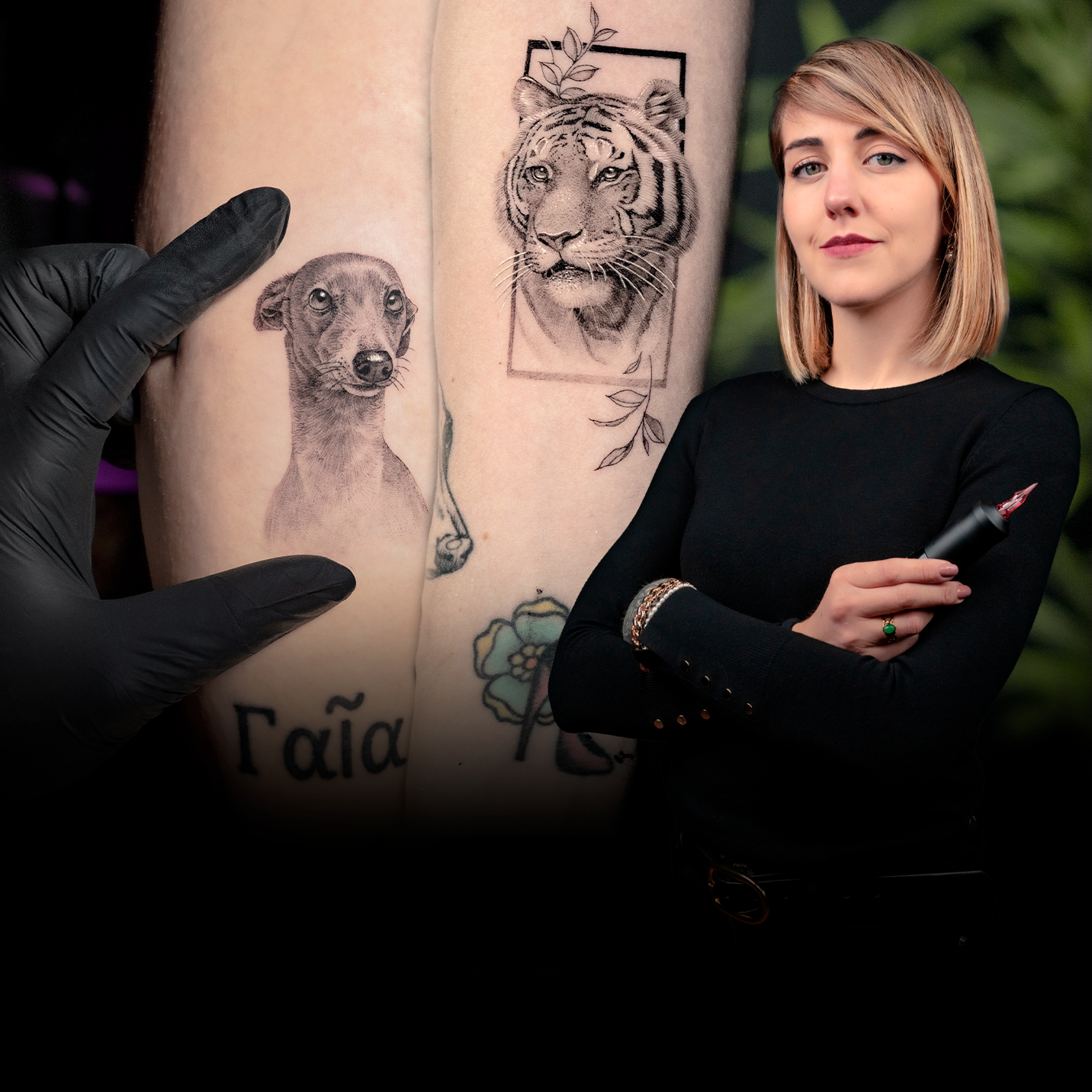 Top frame and leaves
07:41 min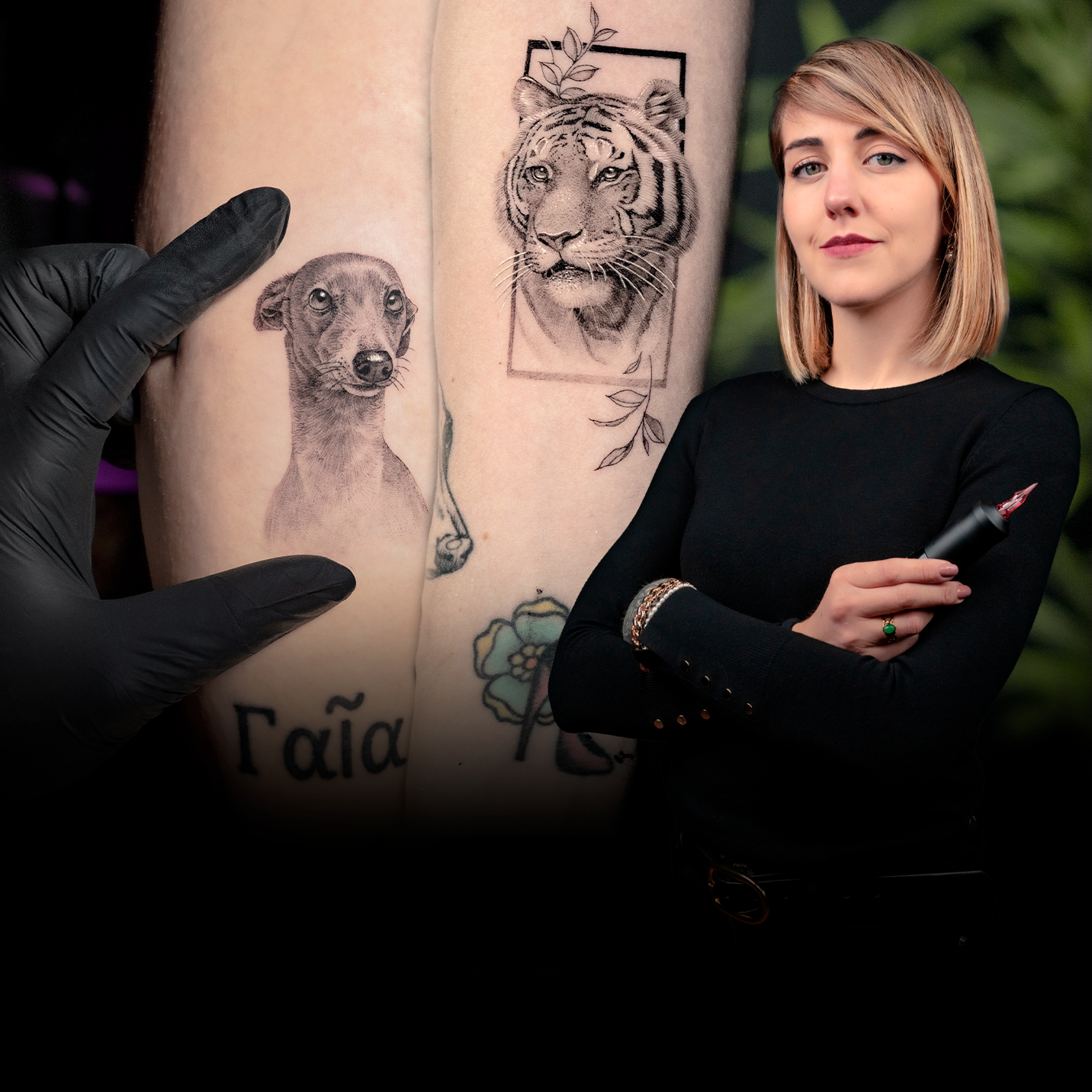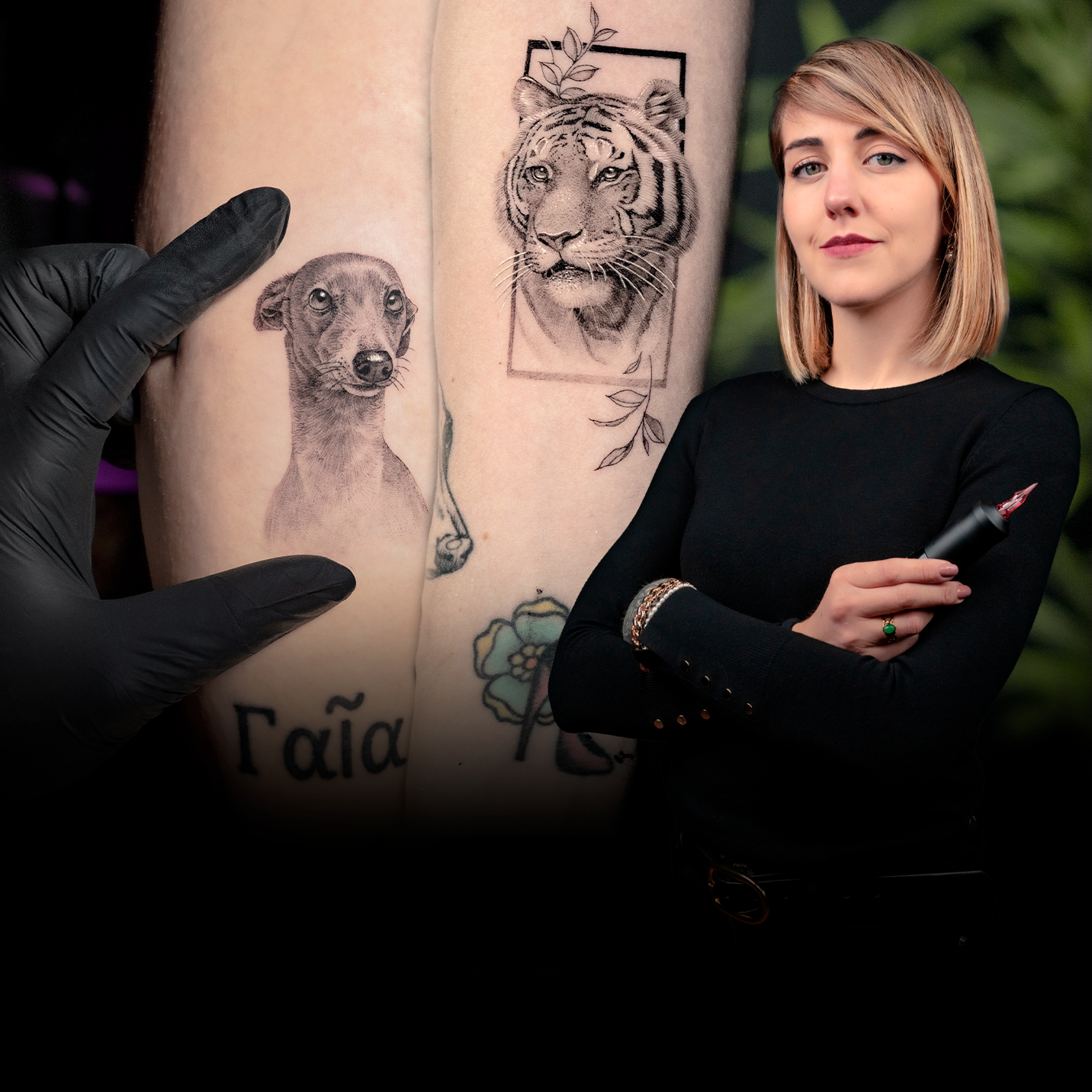 Right ear and fur
10:15 min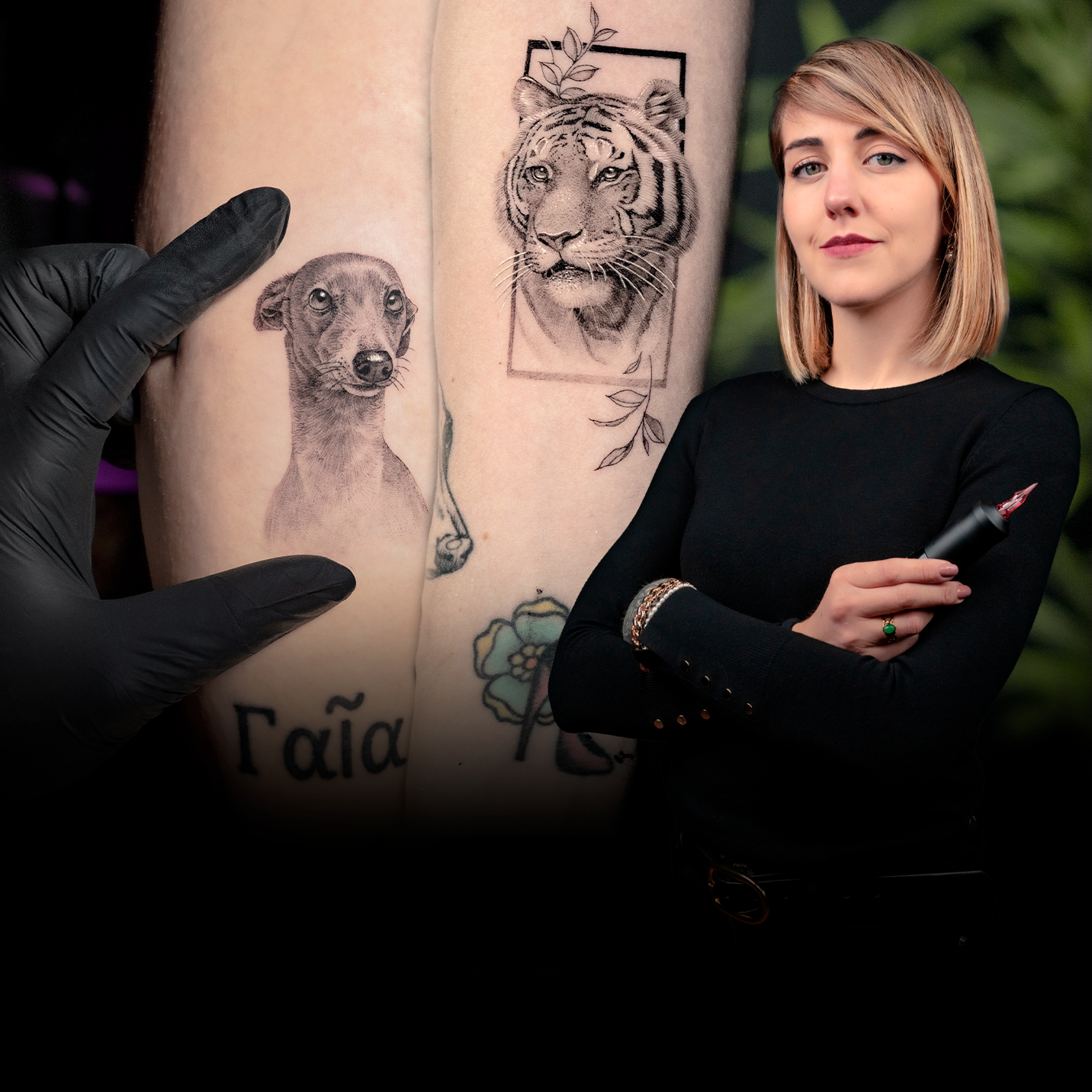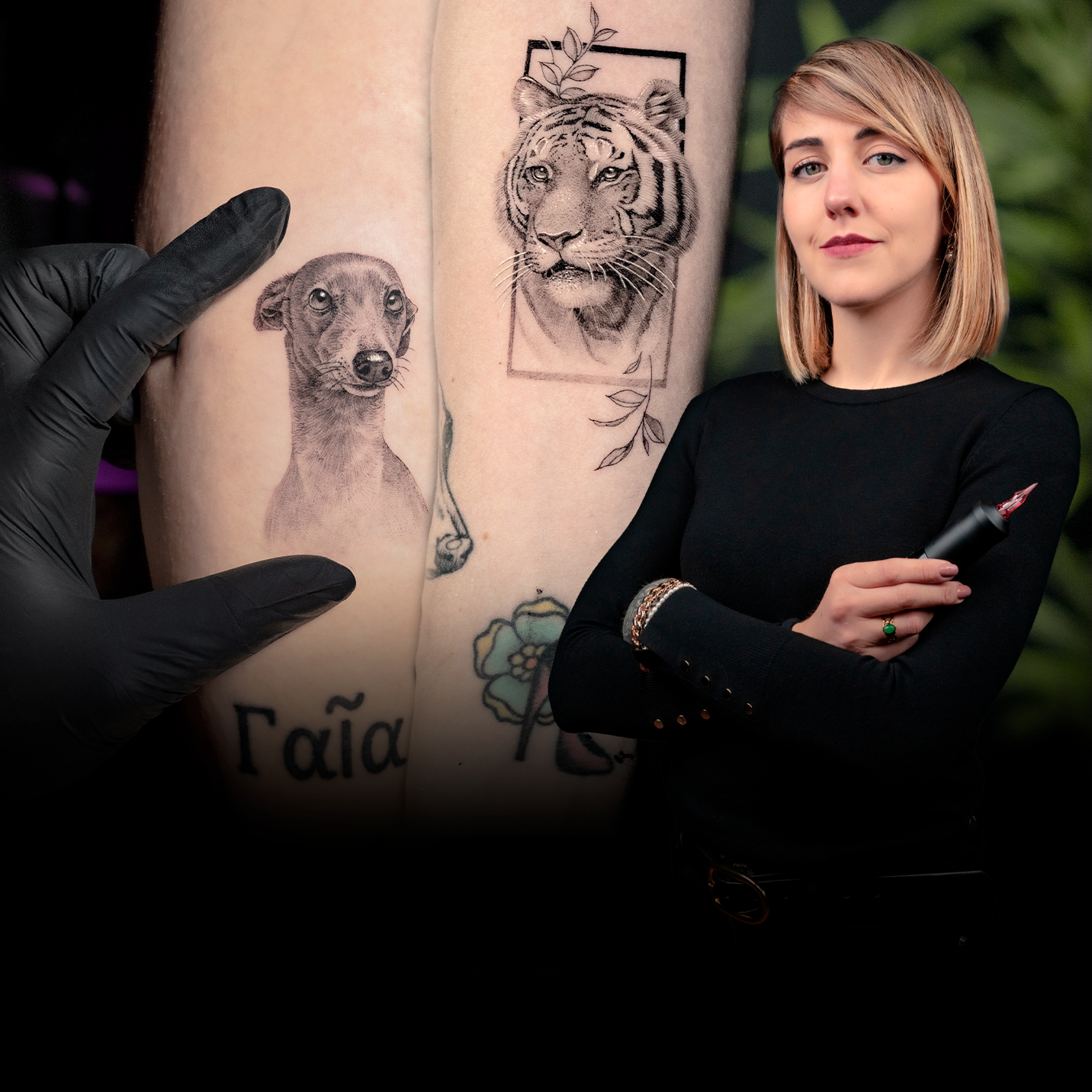 Shadows and Fur I
09:09 min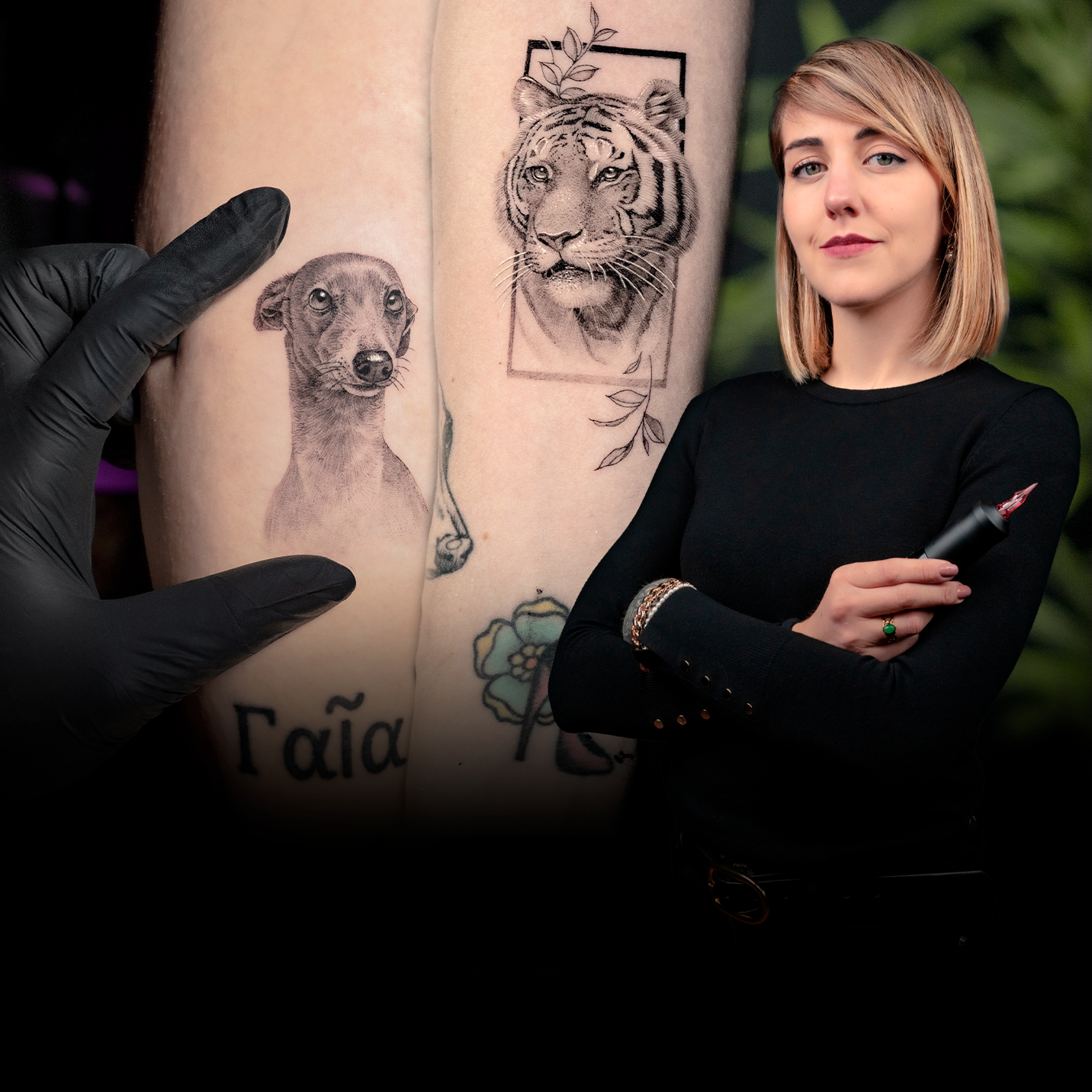 Shadows and Fur II
11:09 min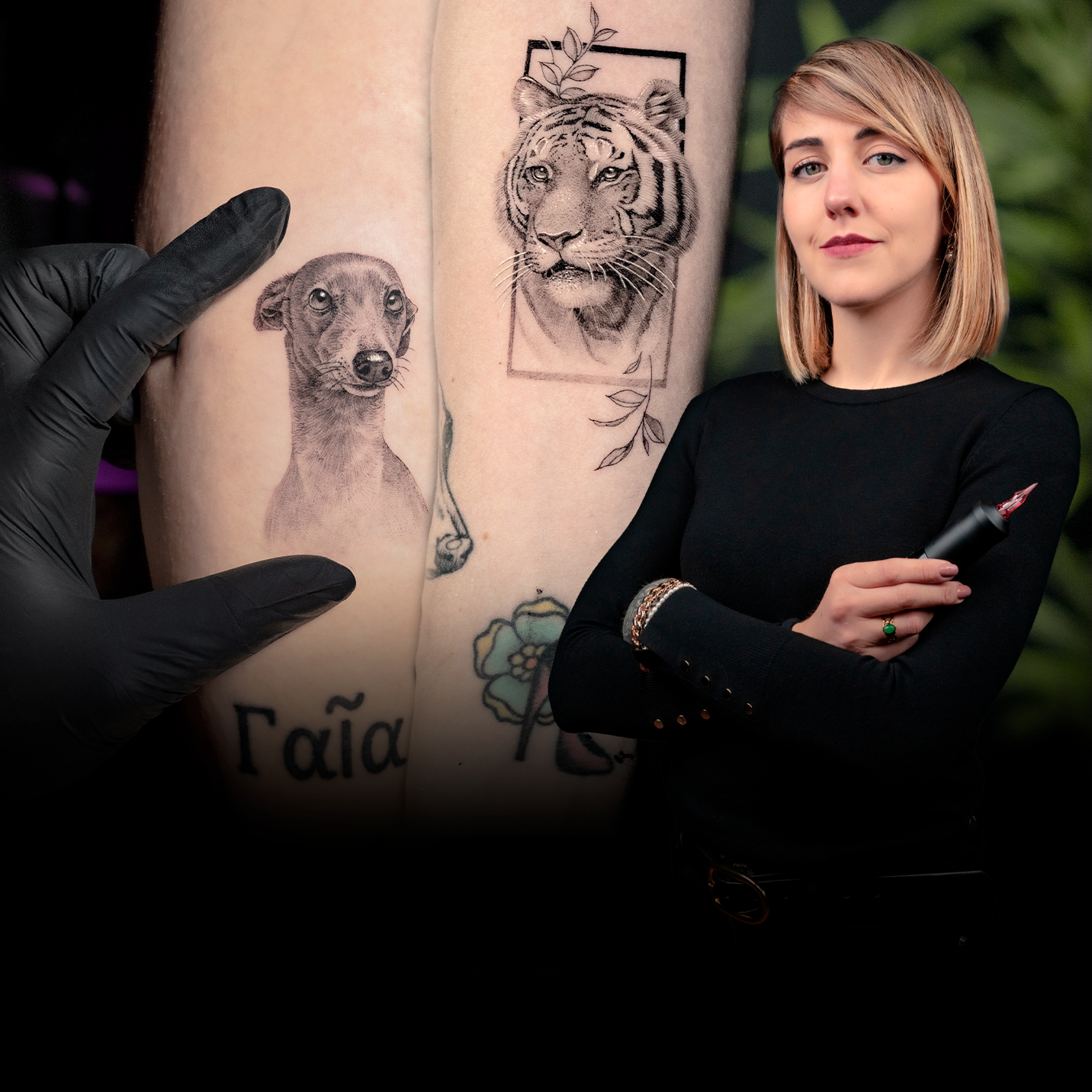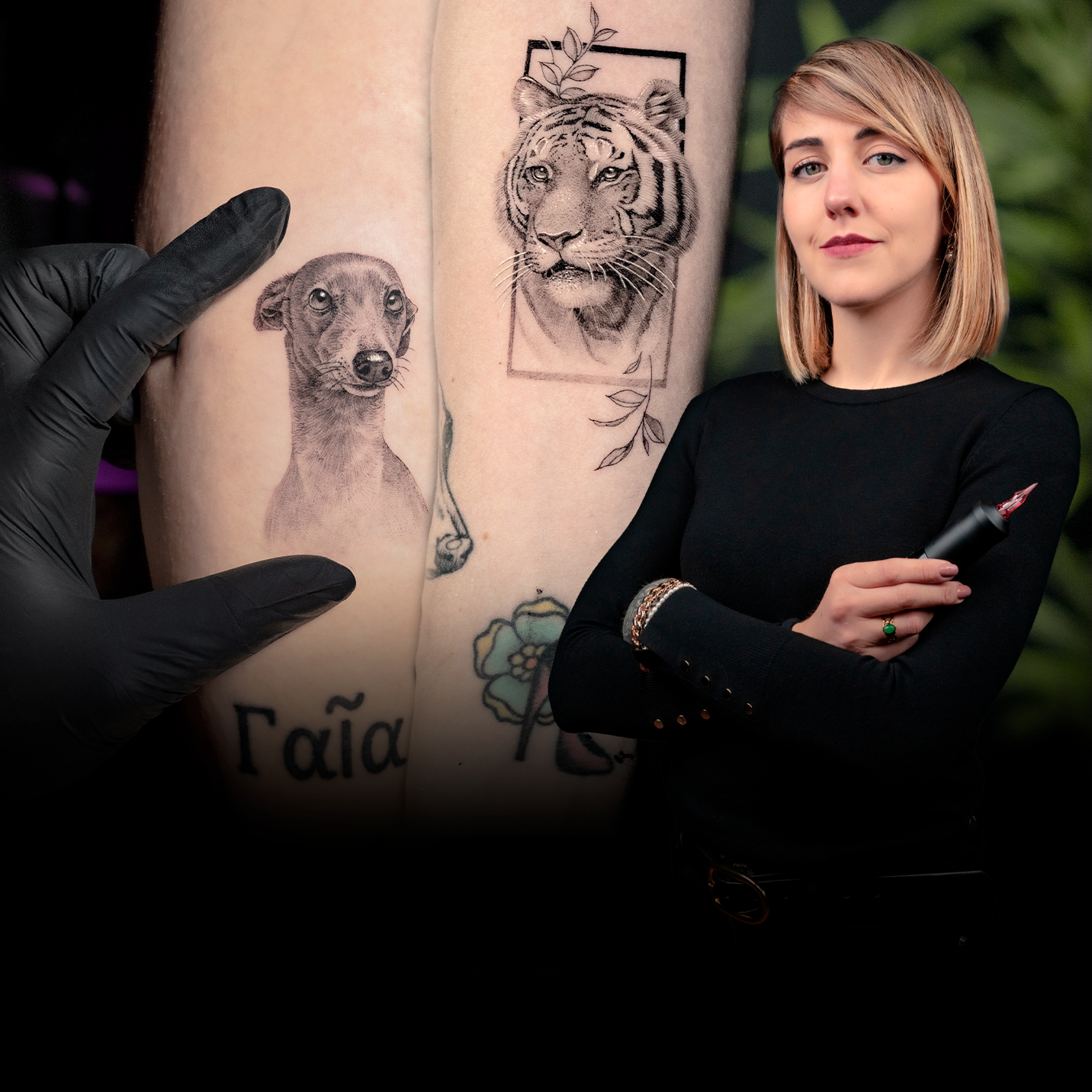 Left Ear and Fur
09:00 min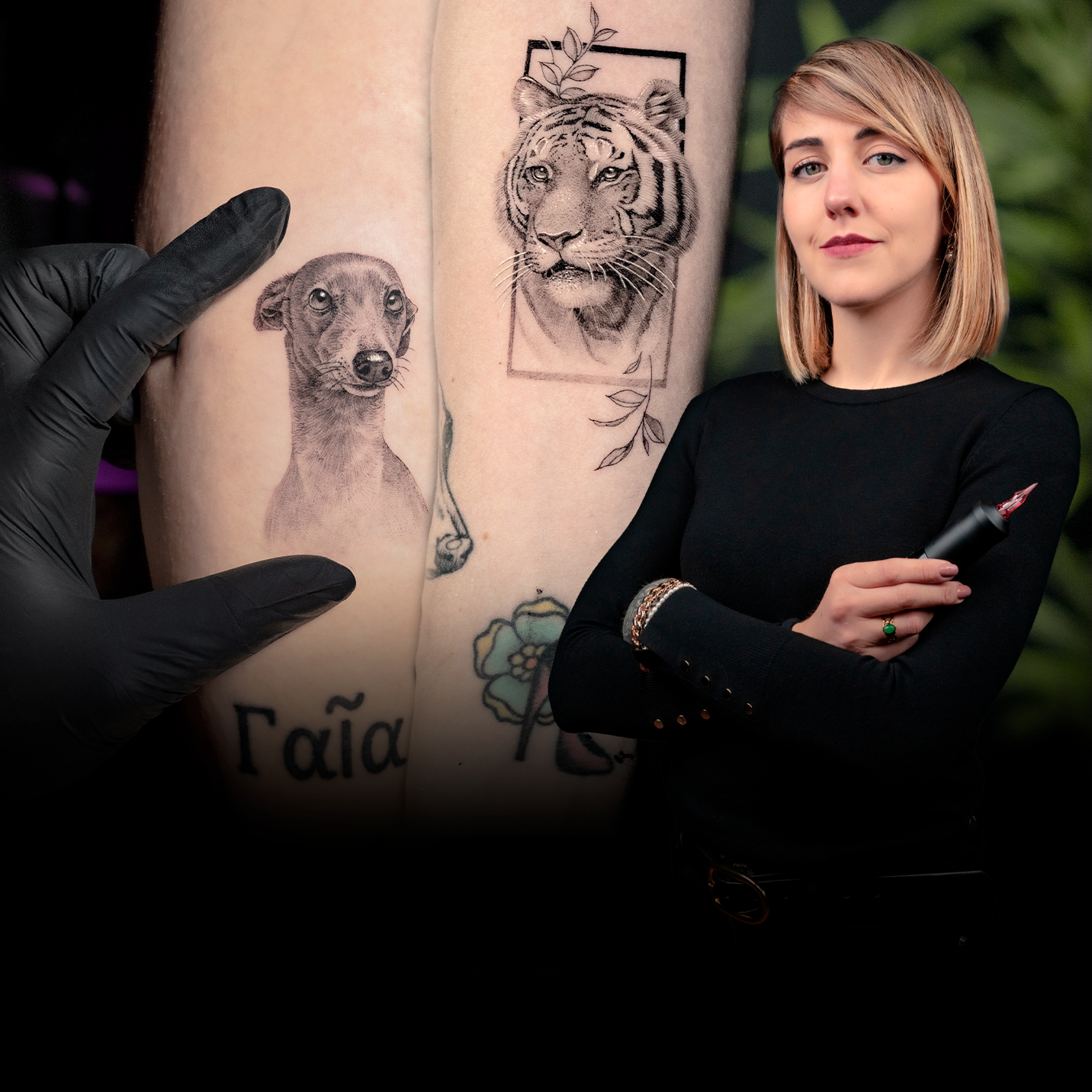 Right Eye and Fur
09:33 min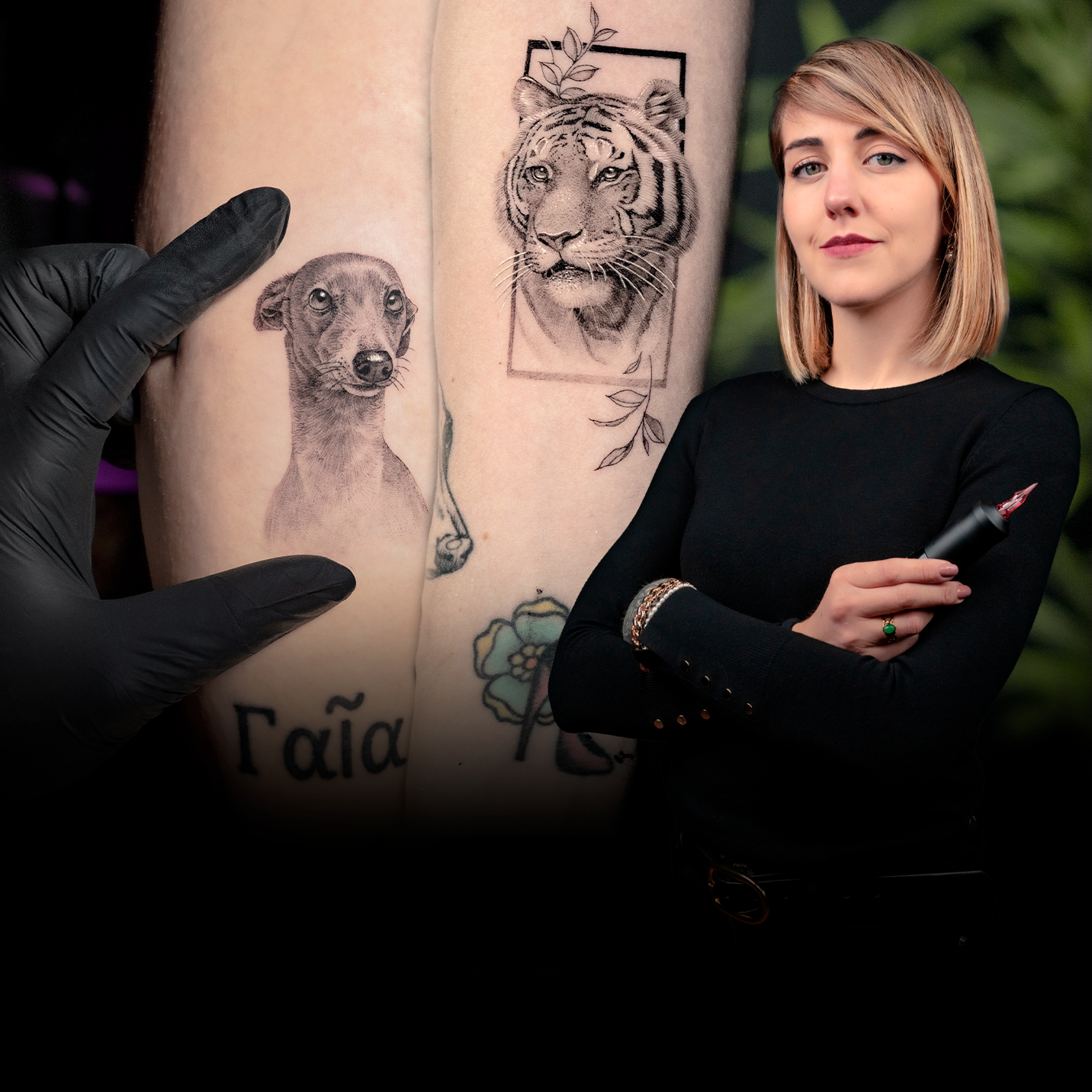 Top Leaves and Shadows
08:26 min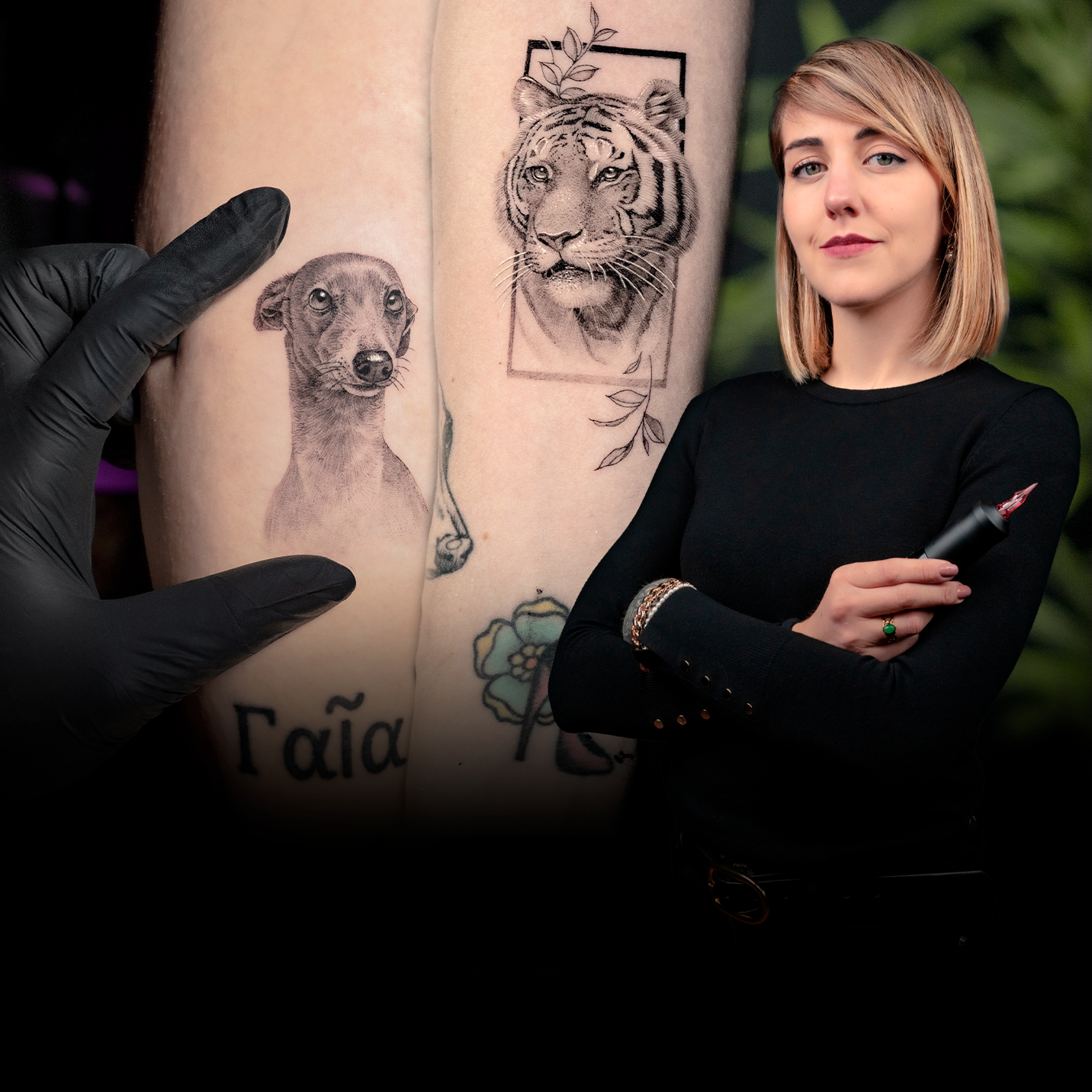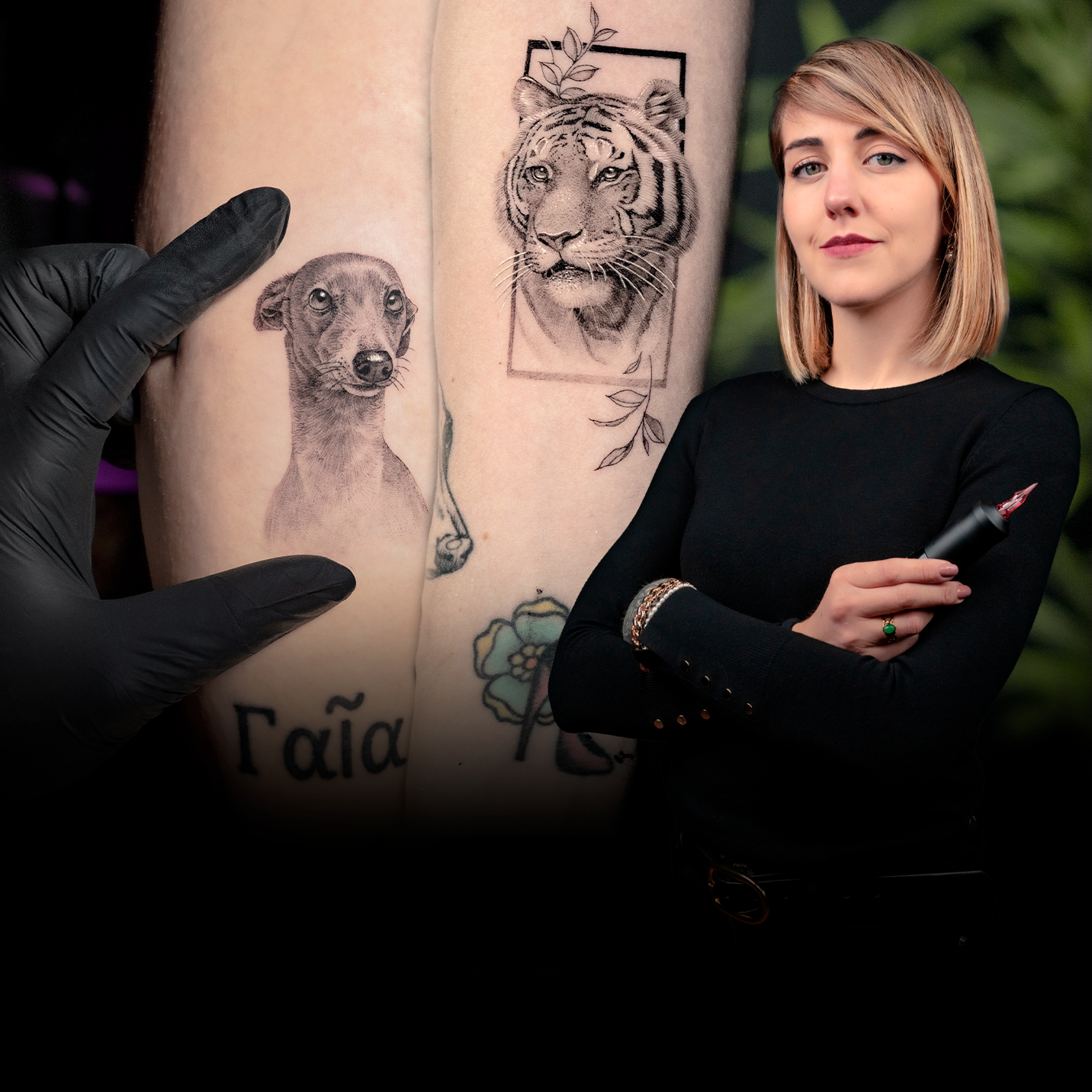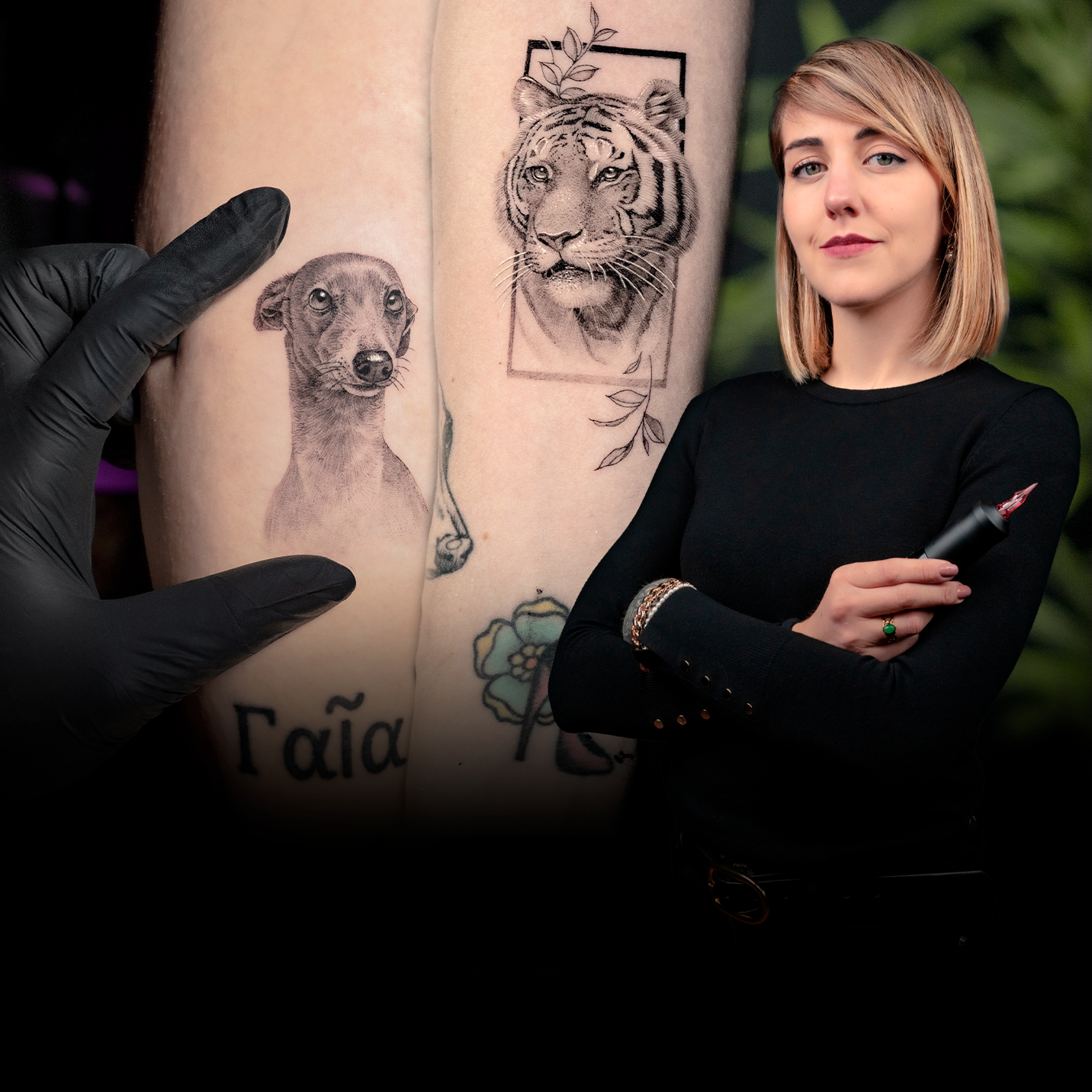 Latest details I
09:19 min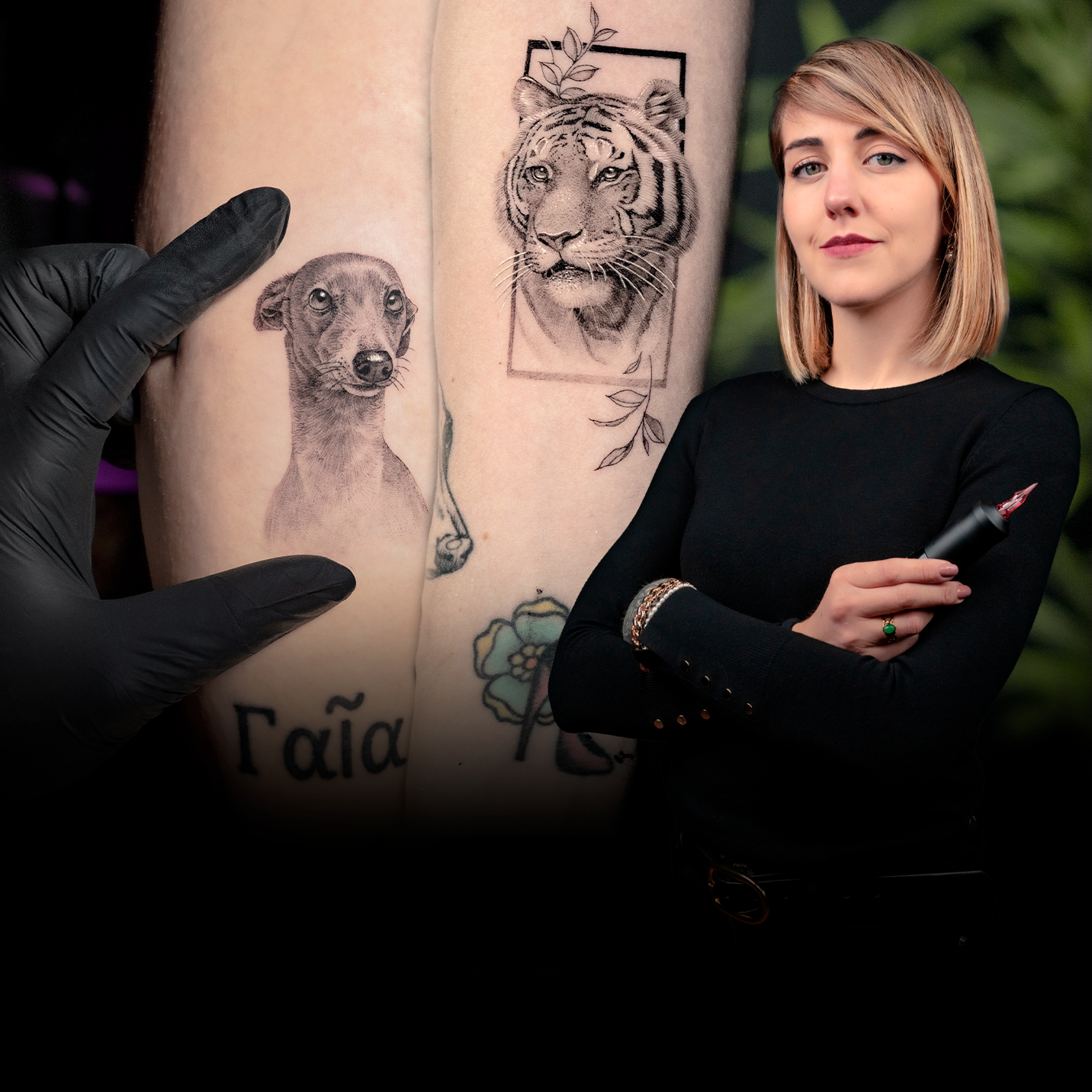 Last details II
08:00 min
12. THE PHOTOGRAPHY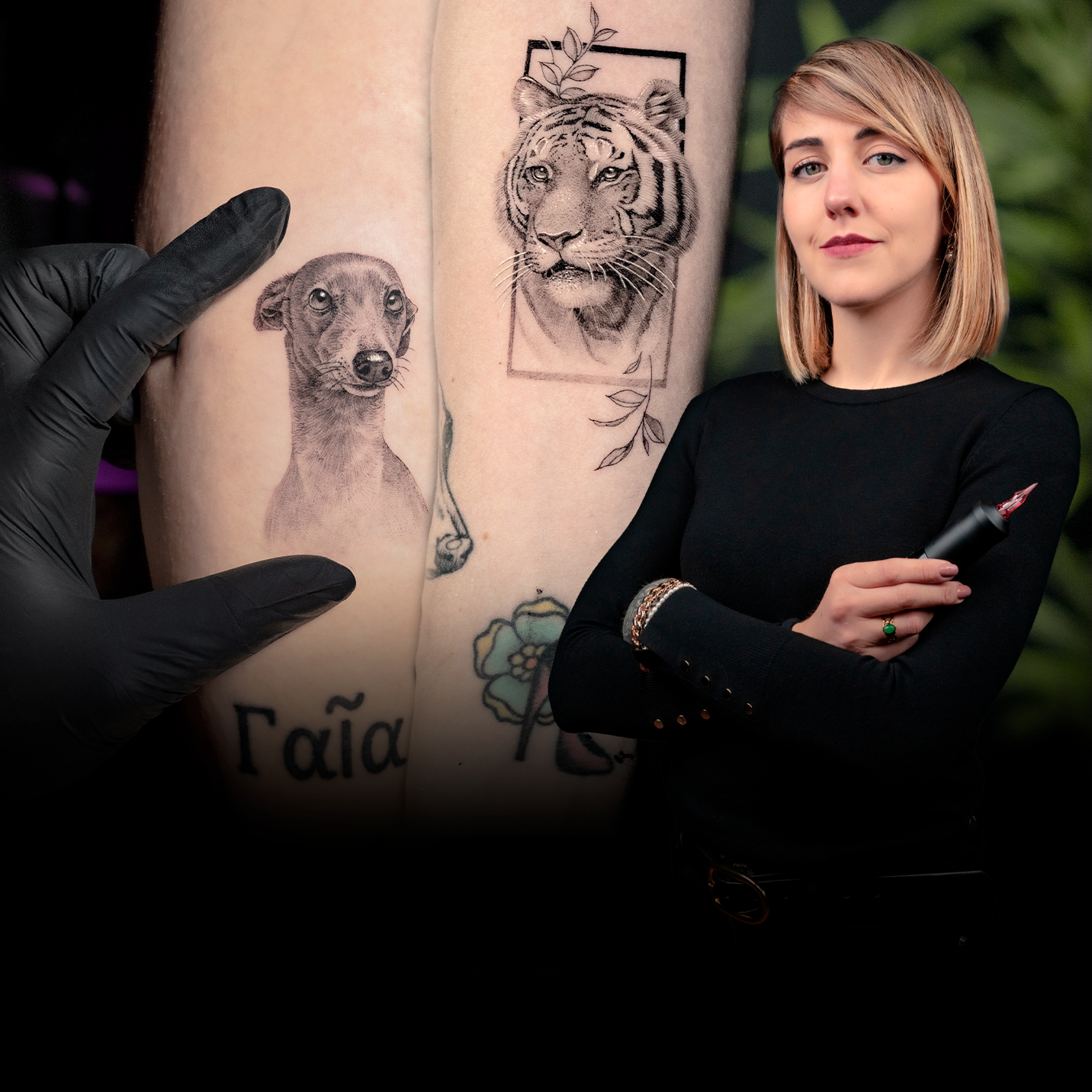 Taking the pictures
06:55 min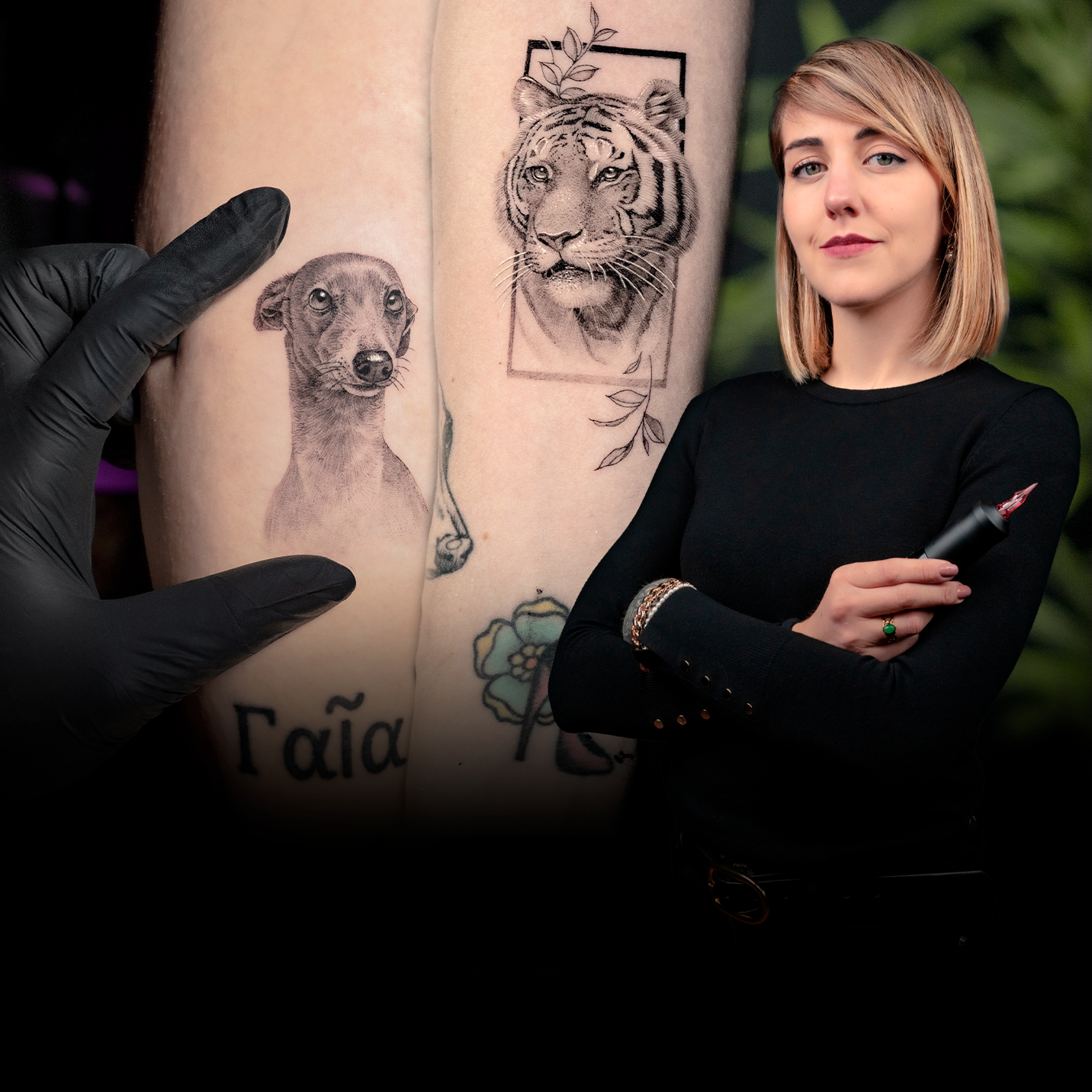 13. TATTOO CARE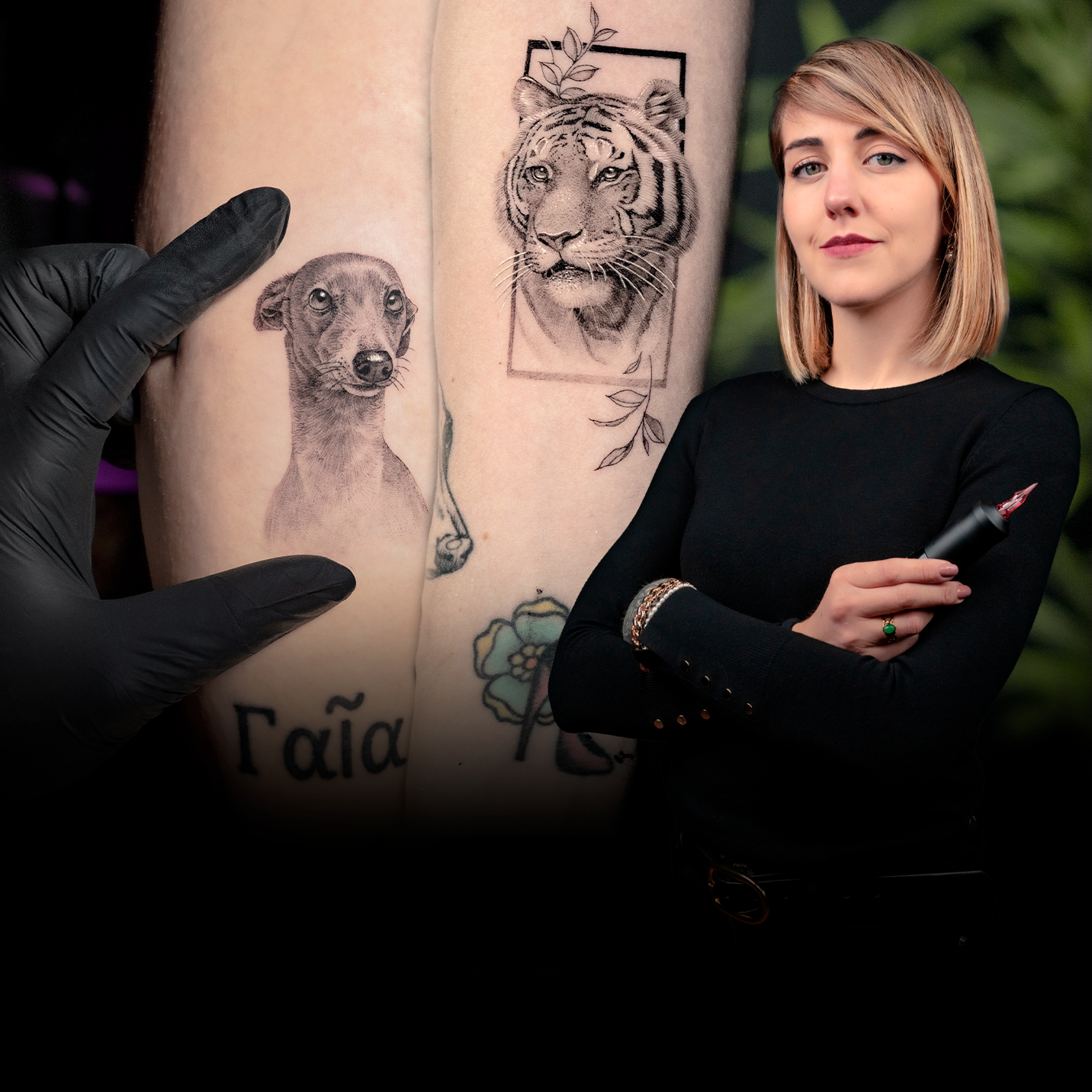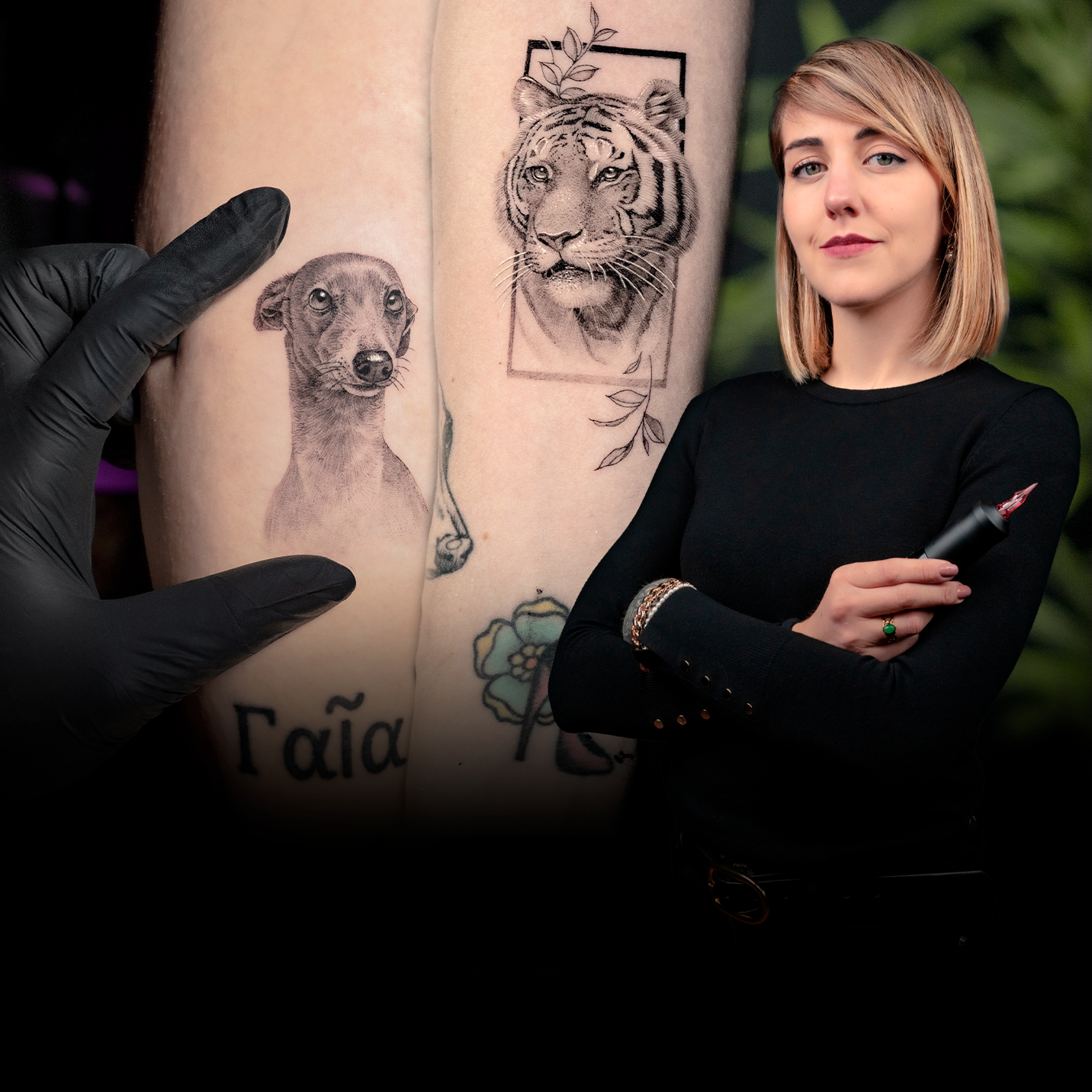 Summary and farewell
02:25 min
14. BONUS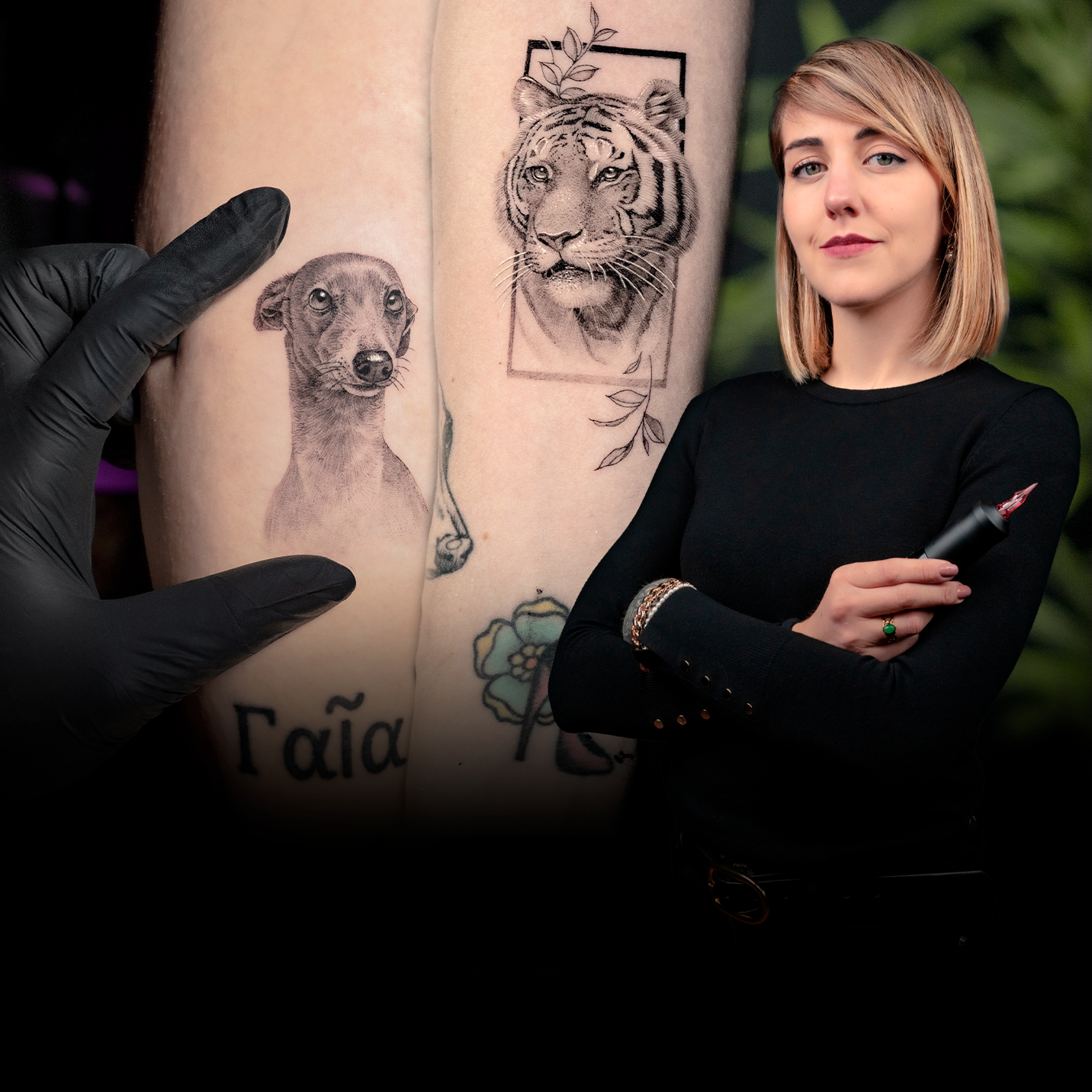 Brother Copier Calibration
05:14 min
15. FINAL PROJECT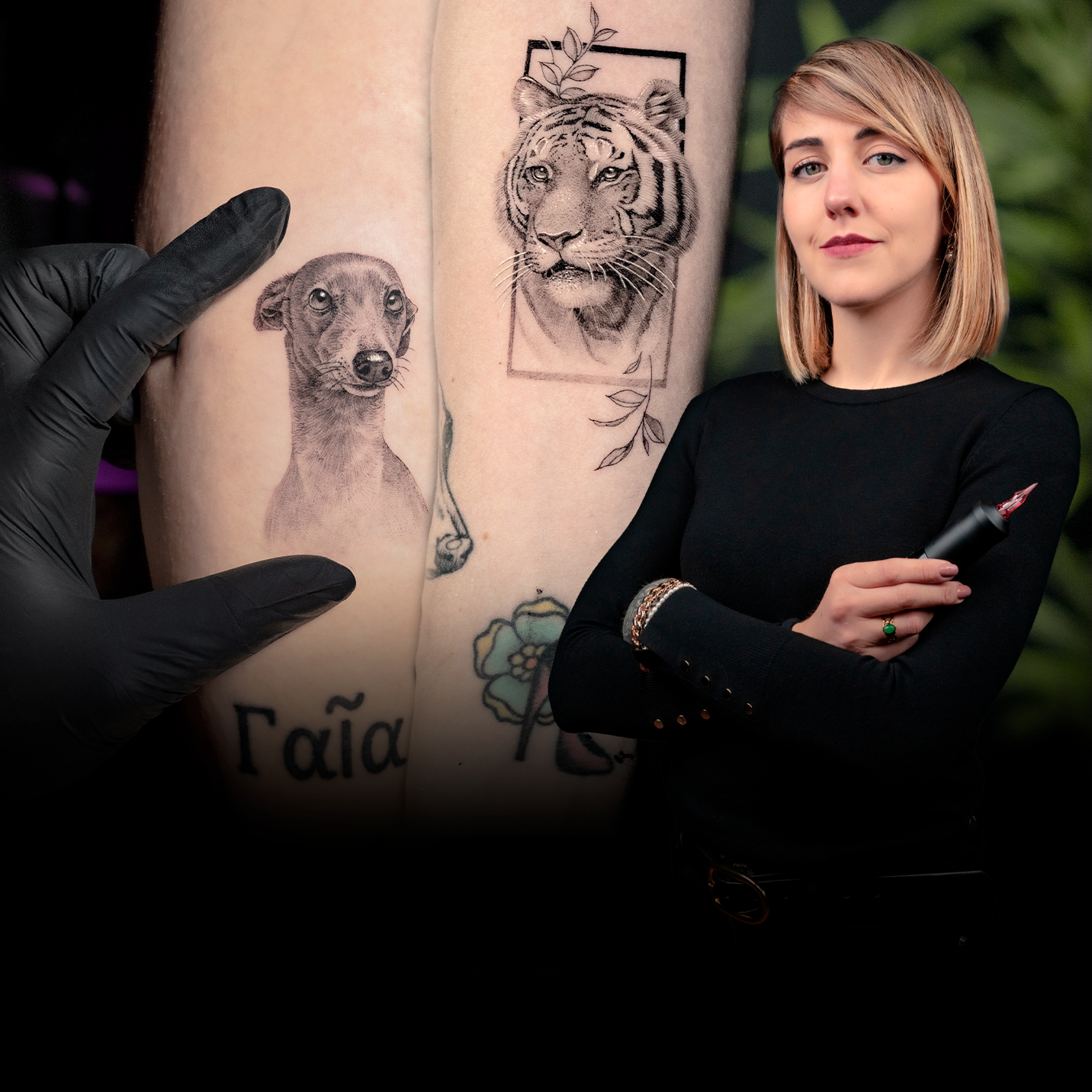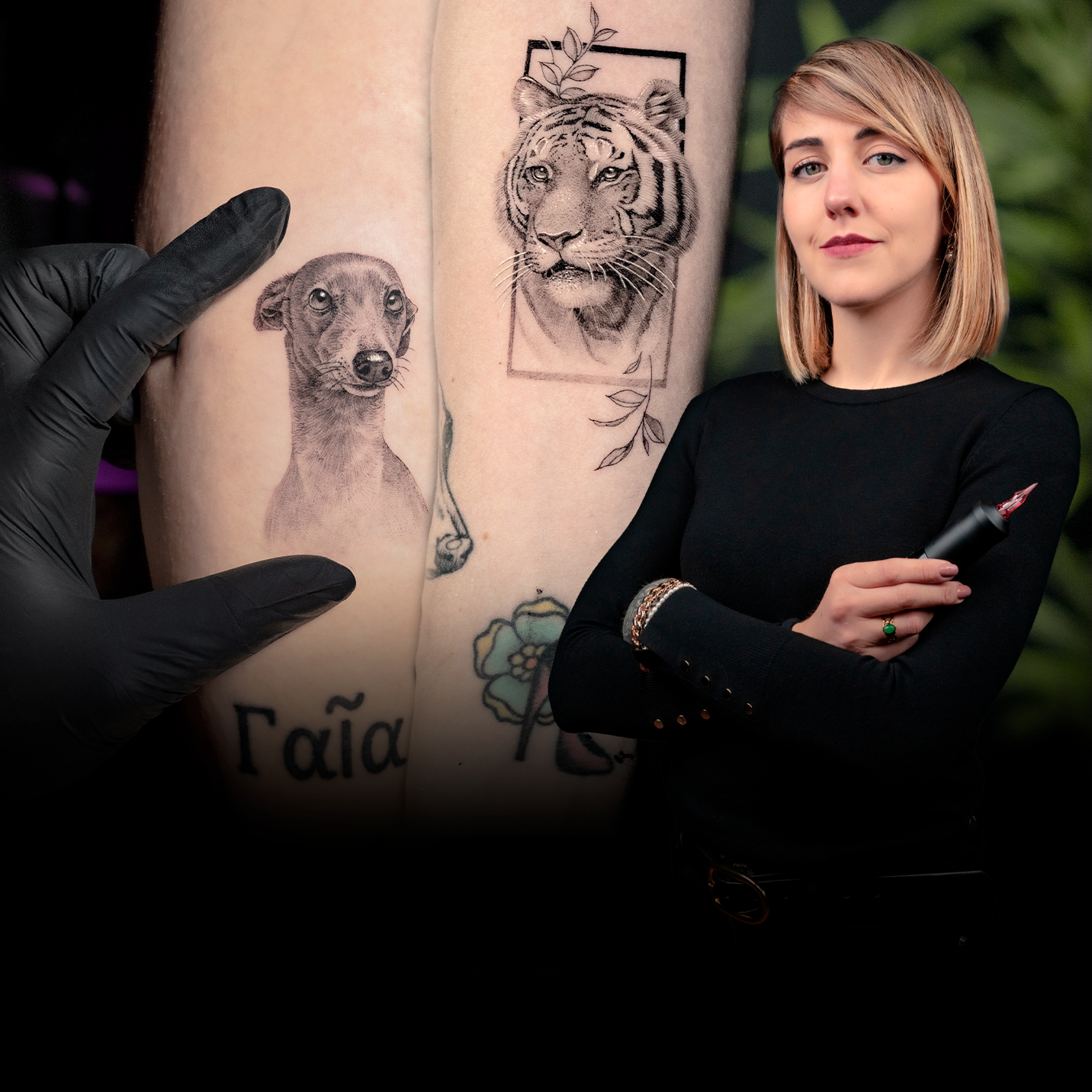 Materials you need to start with
Teacher
María Álvarez
Tattoo artist specialized in Microrealism and Concept Art.
Reviews
Candid video opinions from students who have transformed their lives.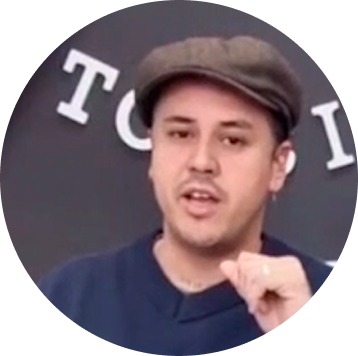 Alfredo Evangelista
España
Color realistic portrait tattoo
"The price is phenomenal, accessible to anyone. I have realized many techniques too need to be perfected."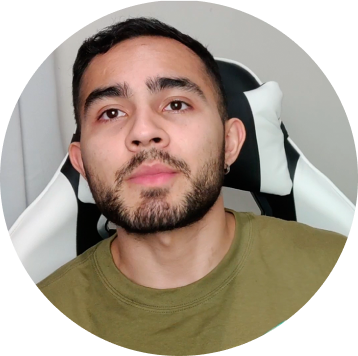 Ever Duque
Nueva York
Realistic portrait tattoo
"Totally recommended for everyone who wants to take a new step, apply a new technique and grow as an artist."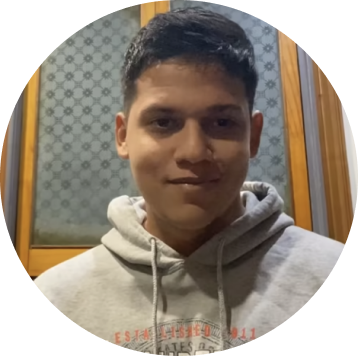 Yam Vega
Cuba
Realistic portrait tattoo
"I liked it from the first moment I saw the course for sale and didn't hesitate to get it, it is too complete and everything is detailed."
genial
un muy buen curso ,lo recomiendo
A sido un exelente curso
Es un curso que te enseña desde cero a hacer estas dos piezas y te muestra desde el diseño de la imagen hasta la culminación y fotografía es super completo y lo recomiendo
excelente contenido
Completamente recomendado, la calidad de la información y el formato de video y audio son excelentes.
Genial
Curso muy amplio y con muchos detalles. Perfecto para seguir creciendo
Muy buen seminario quedé a gusto con todo
Aprendí mucho sobre los Tattoo minimalistas
Habability Certificate
Accredit your training and progress with a final certificate signed by your teacher.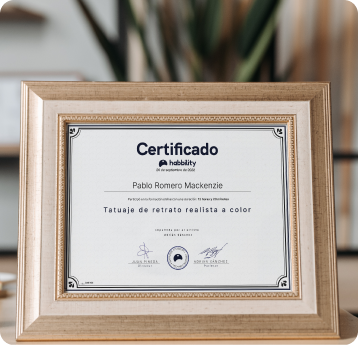 What to expect from a Habbility formation
Immediate access, for life and 100% online