Realistic portrait tattoo with rotary and coil
Discover how to create a nexus between the world of rotary and coil machines to apply it to your work.
152 students
Alex Díaz
Instant access:
100% Online
Teacher's signed certificate
Additional donwloable material
Subtitles:
English, Español, Français, Italiano, Deutsch, Português, +32 languages
14-day guarantee, if you're not happy with your purchase, we'll refund 100% of your money. No questions asked. No content display limit.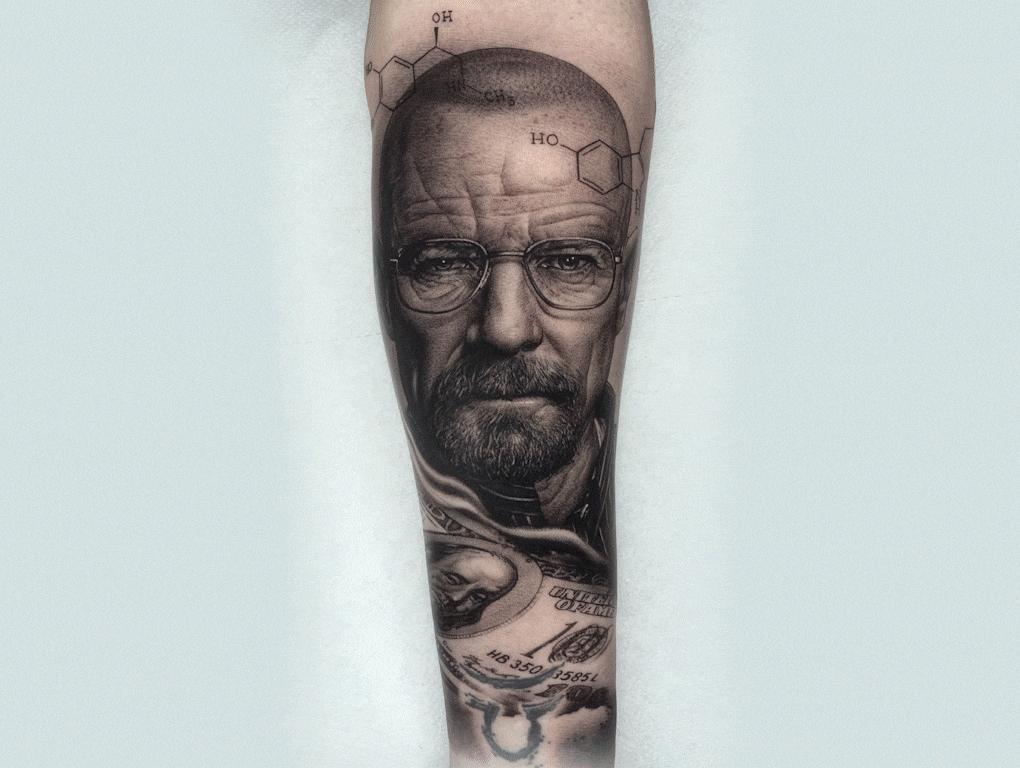 What does this course include?
1. INTRODUCTION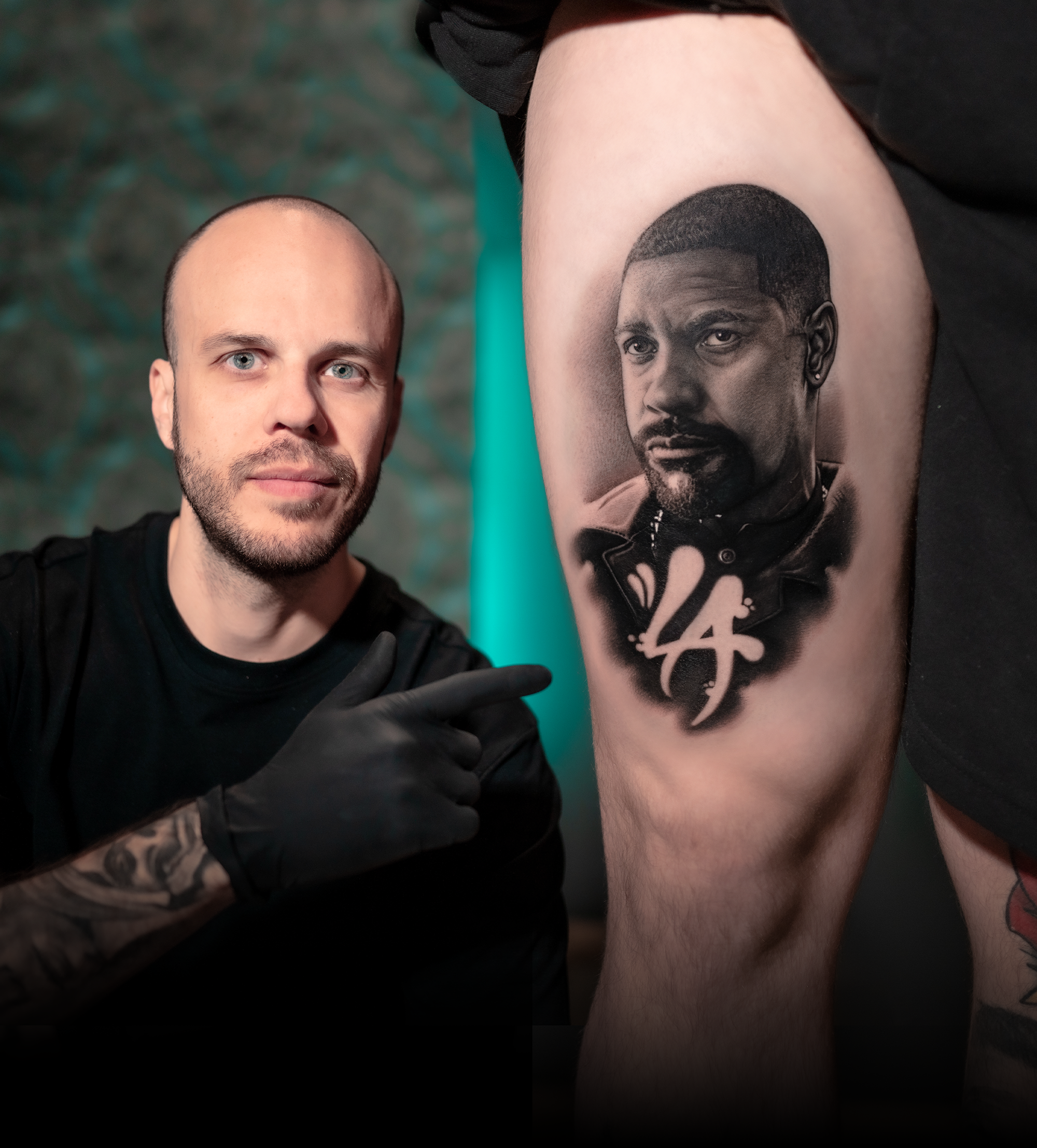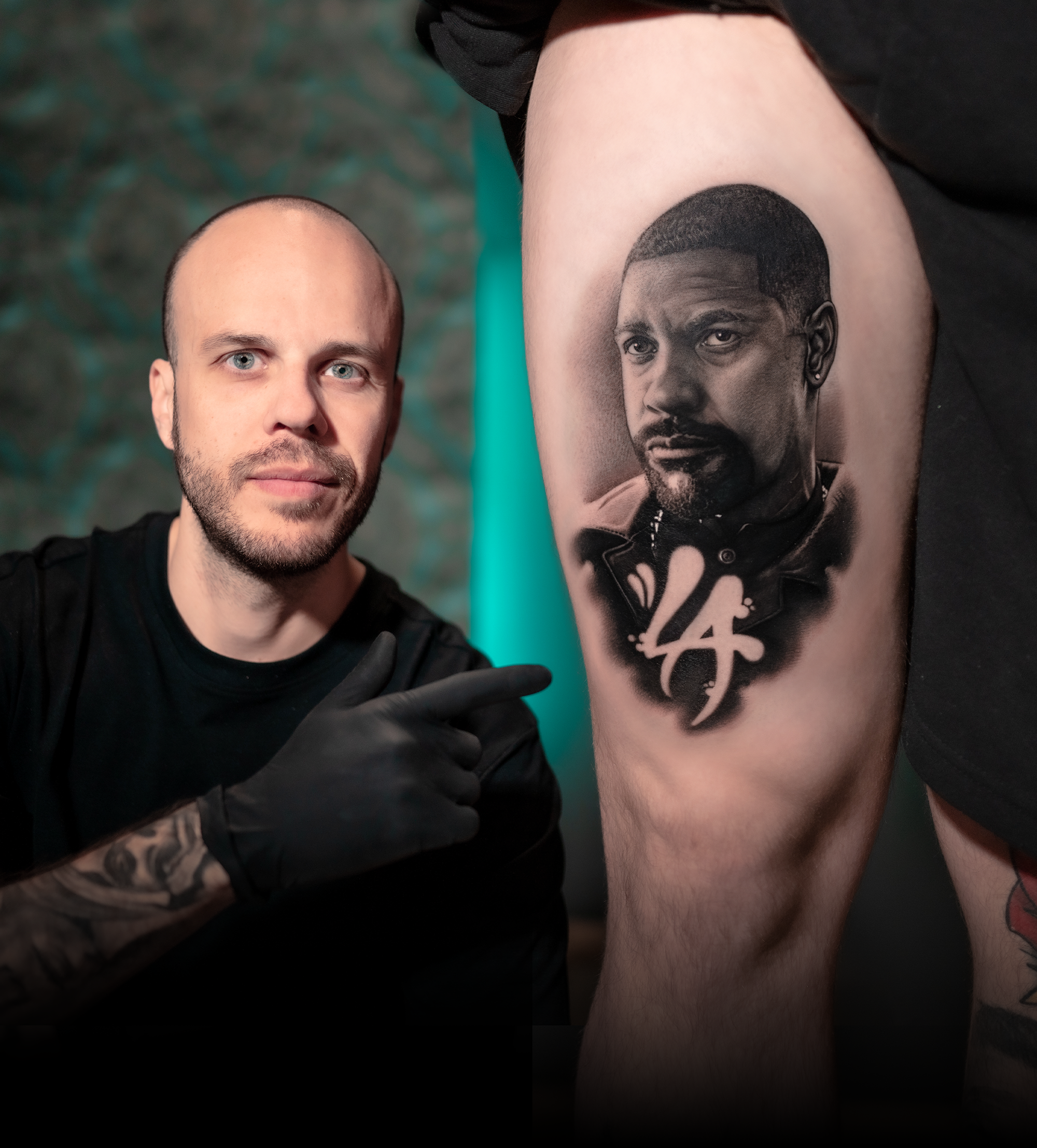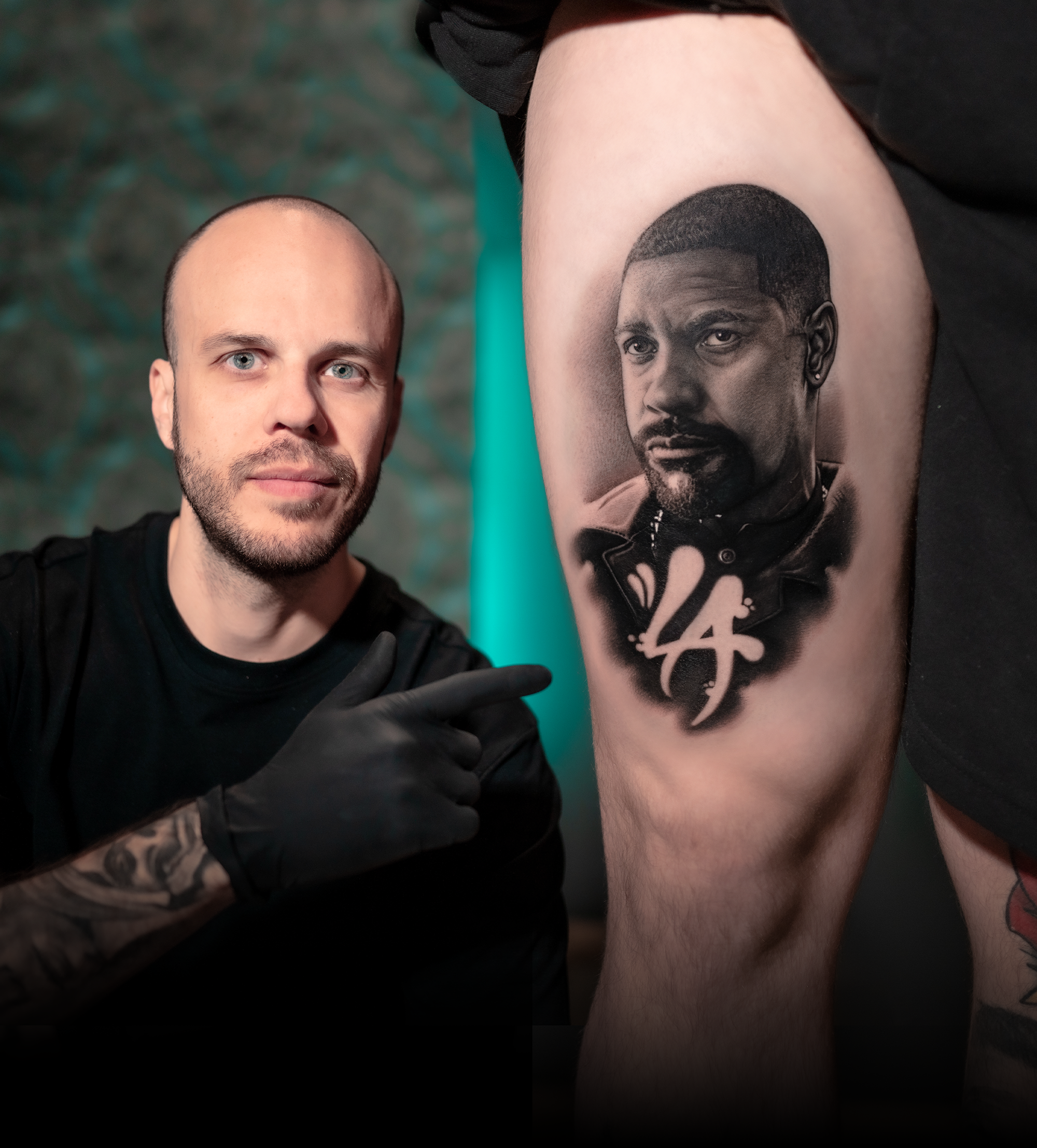 What are you going to learn?
01:58 min
2. MATERIALS
4. COIL MACHINES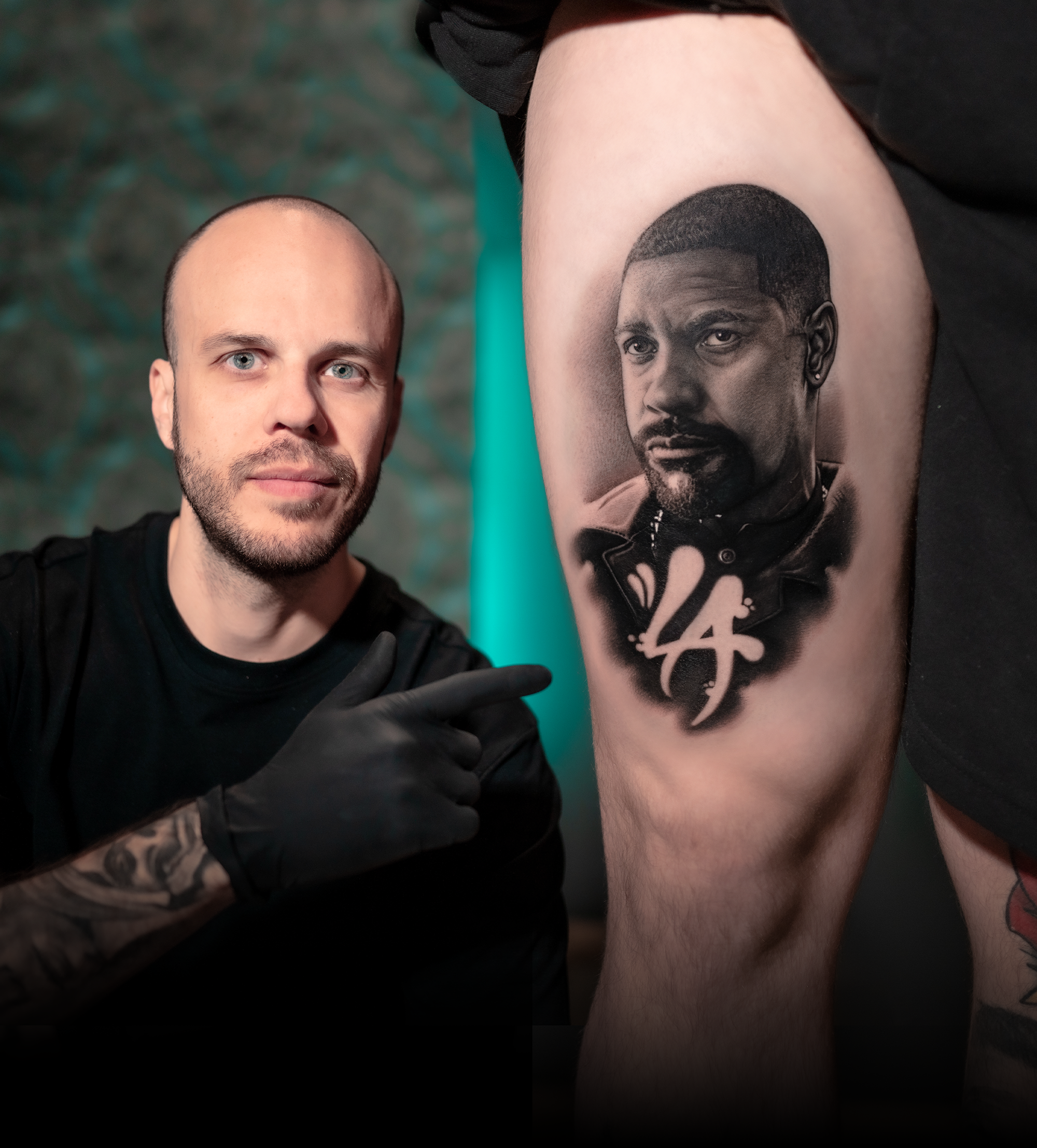 Assembly of coil machines
04:34 min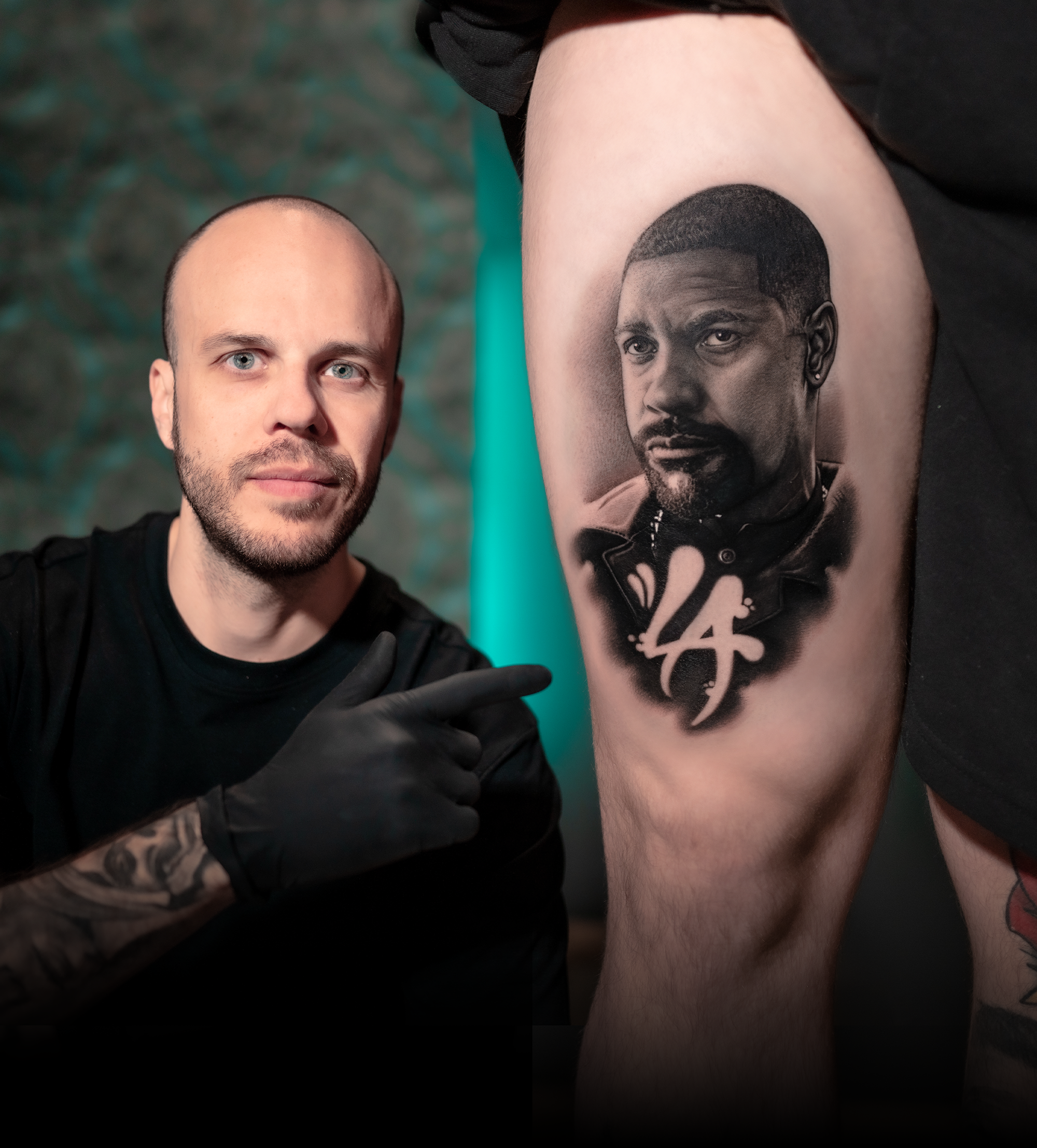 Reeling machine regulation
05:07 min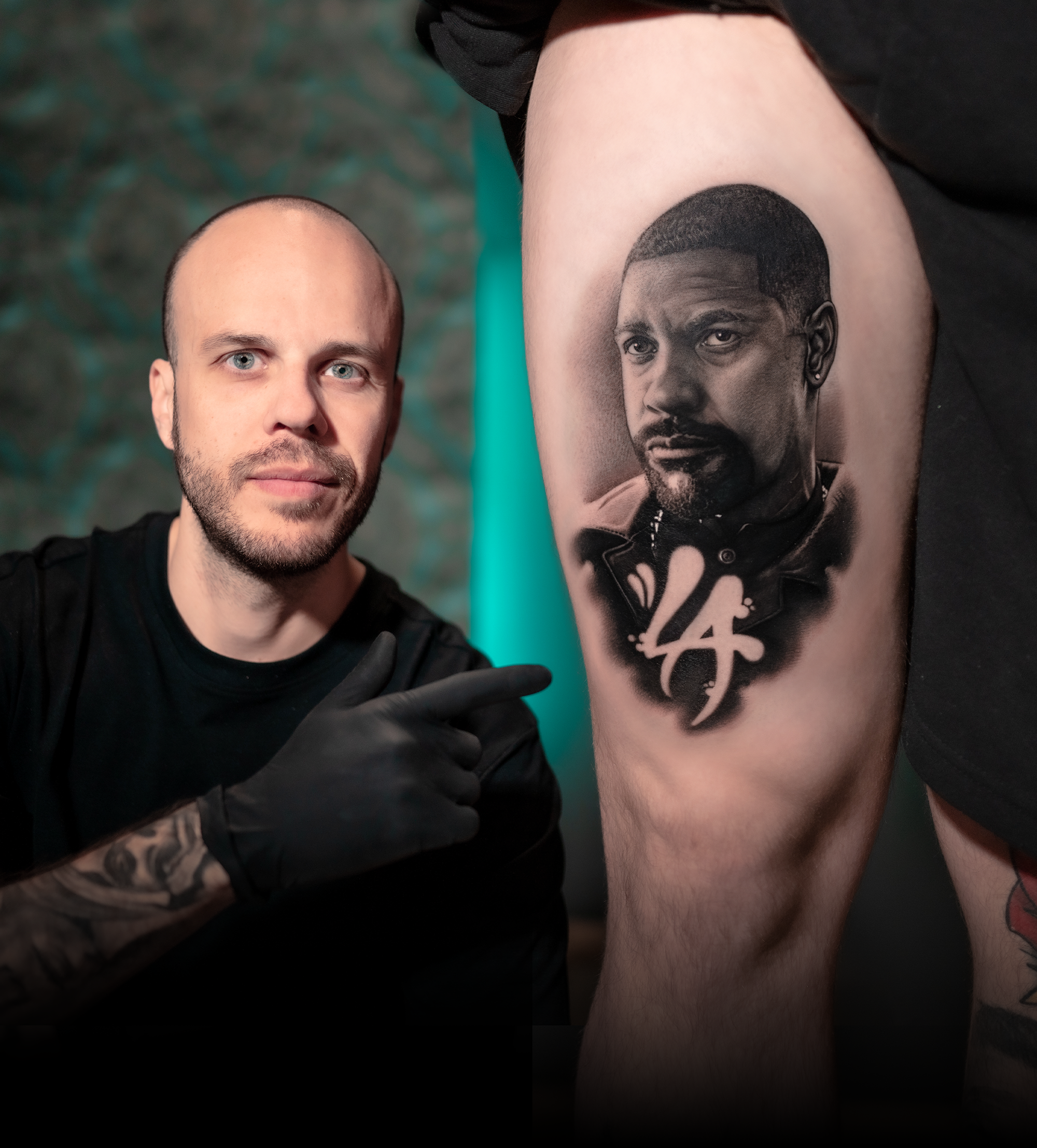 Lines with reeling machines
07:16 min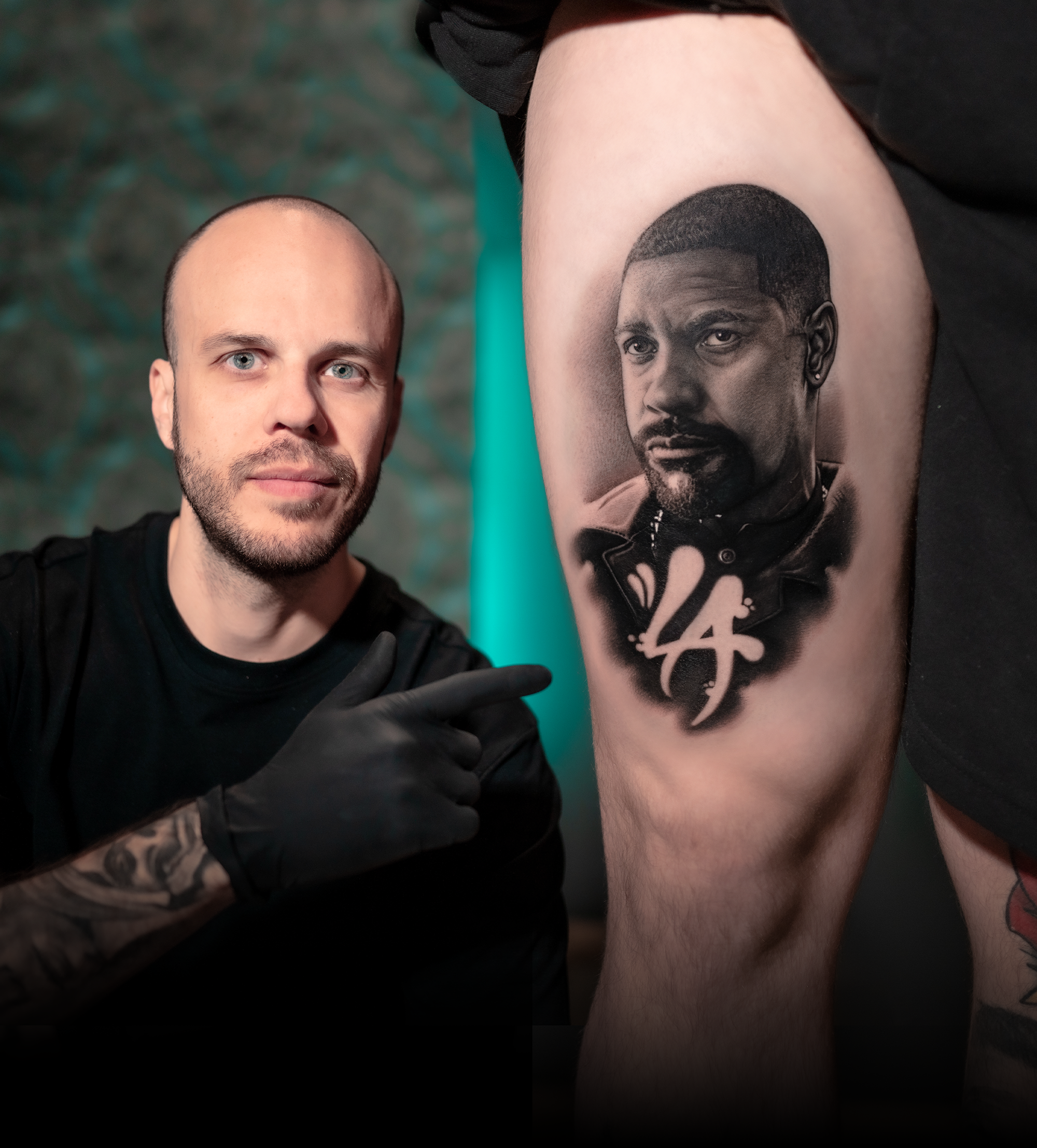 Shadows with Coil Machines
08:44 min
5. TATTOO COMPOSITION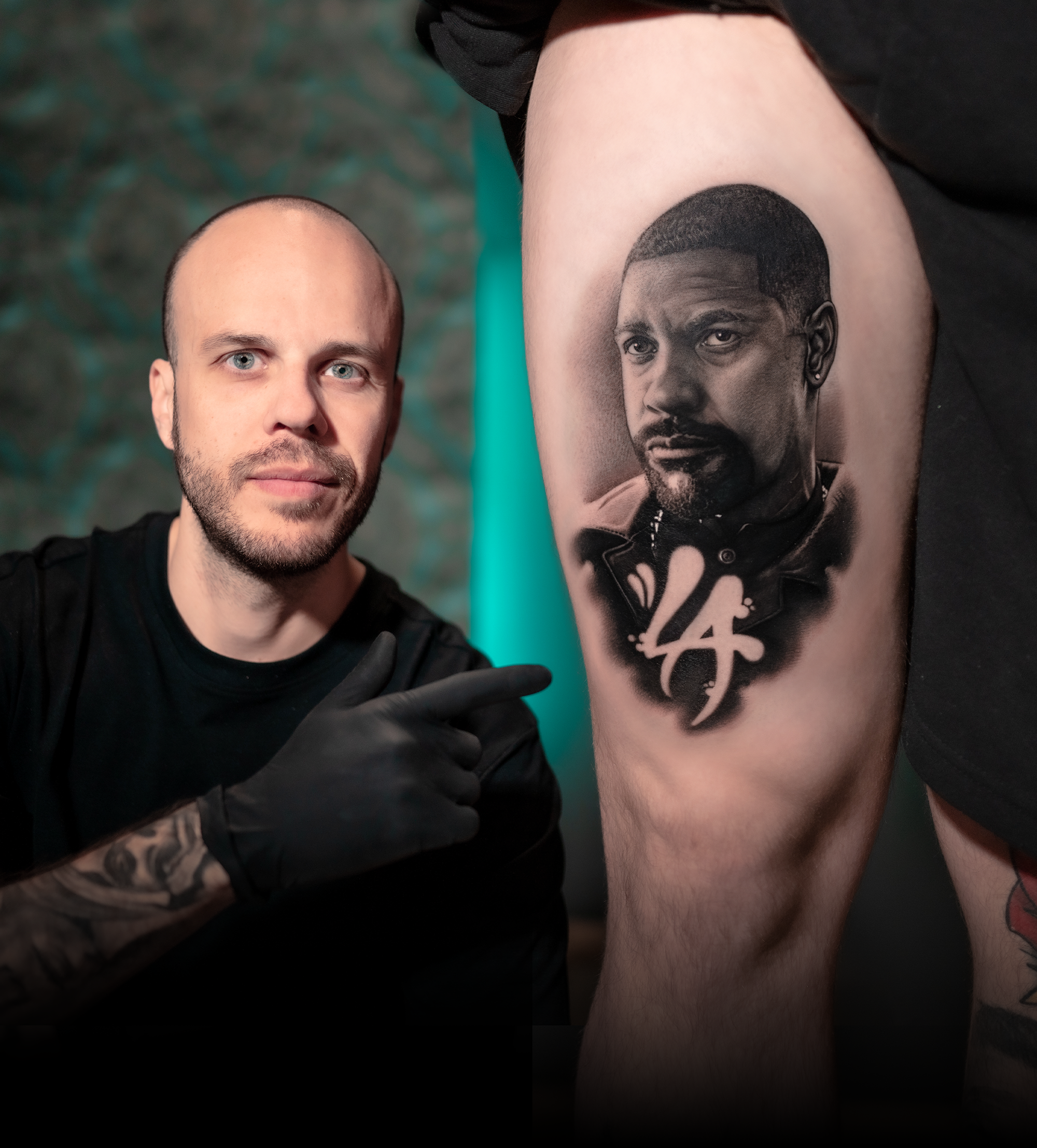 Delimitation of the area to be tattooed
04:36 min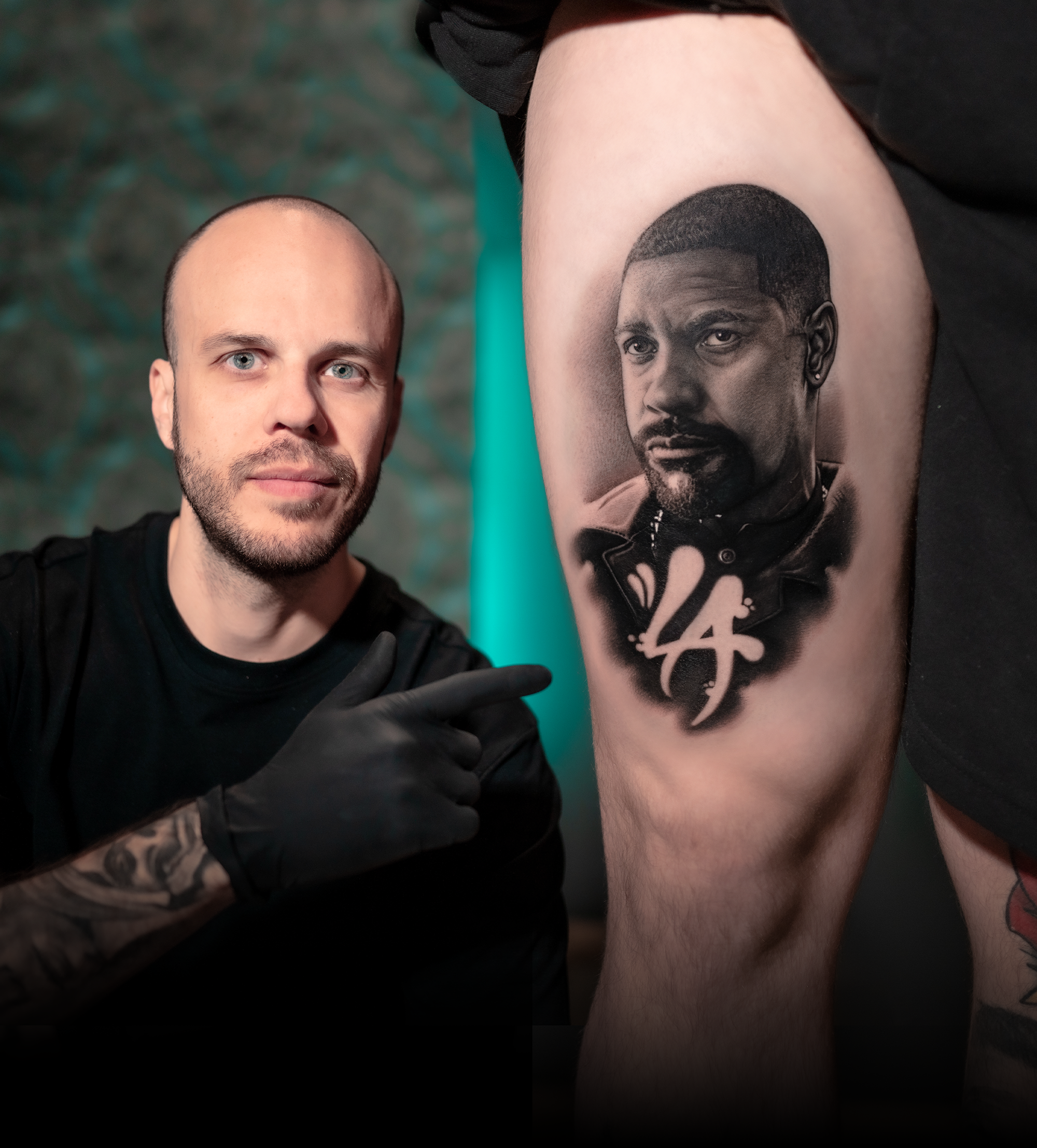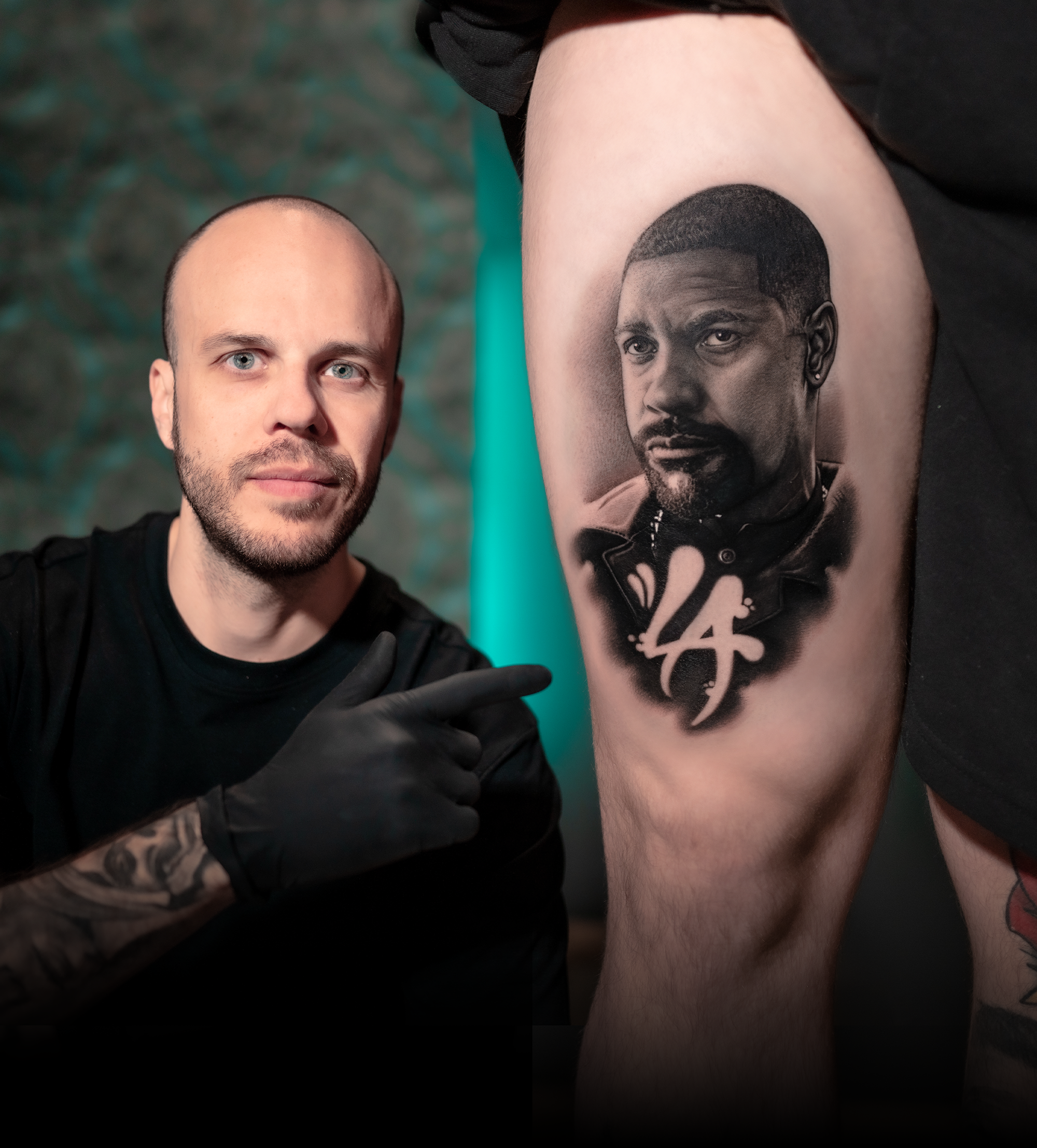 Digital image processing
05:14 min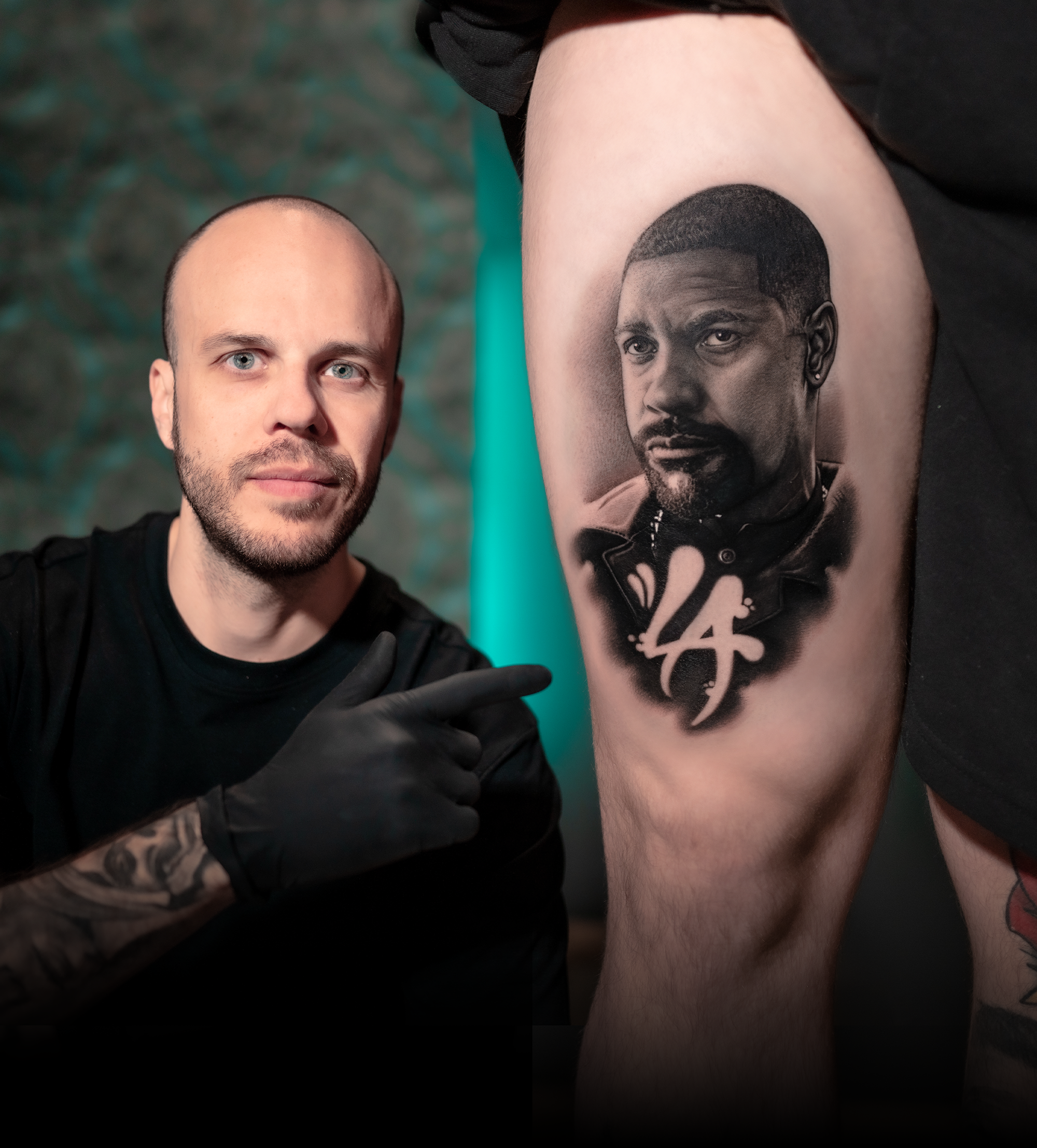 Development of the client's idea
08:17 min
6. THE TRACE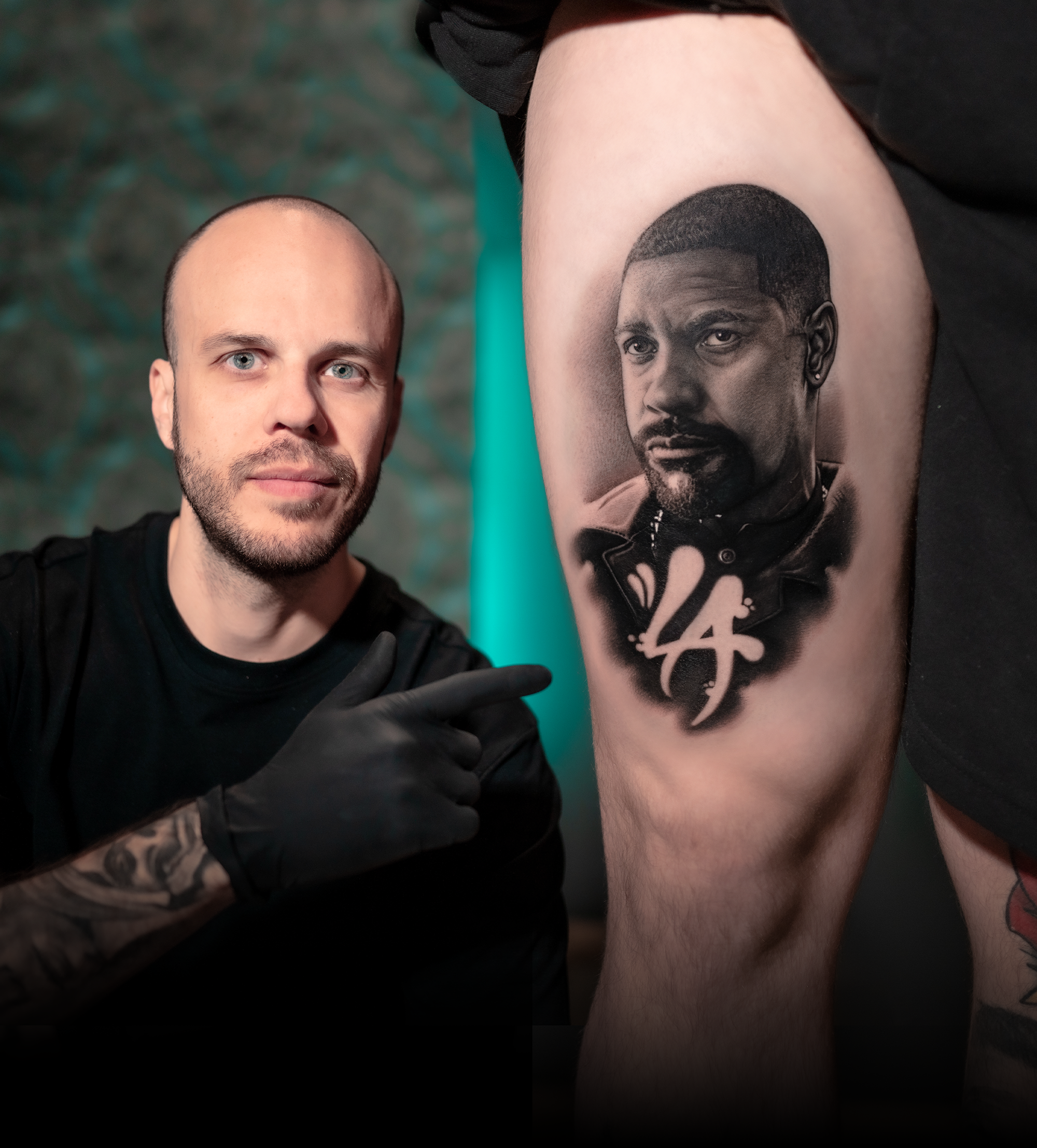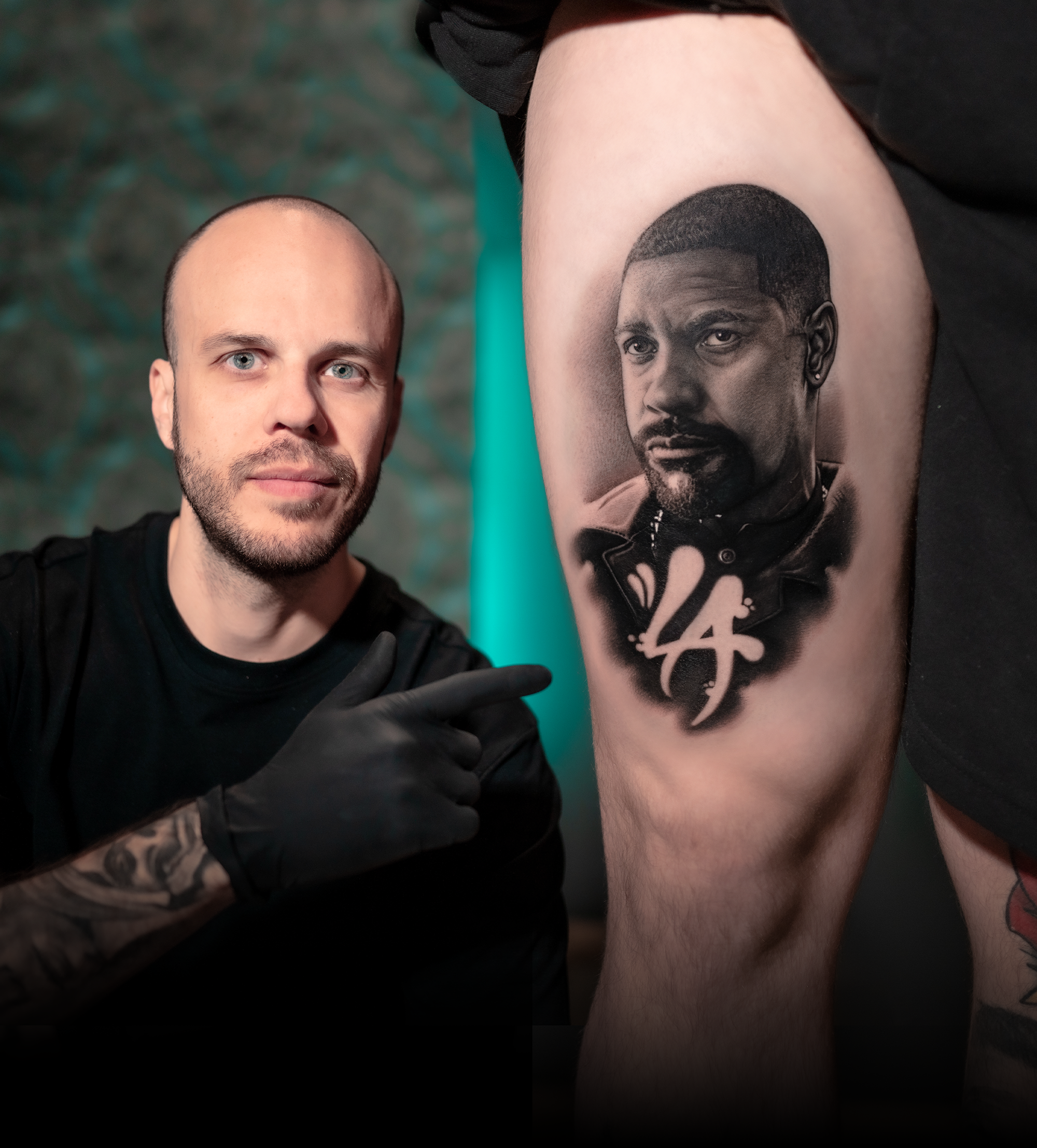 Printing the tracing
05:21 min
7. TABLE PREPARATION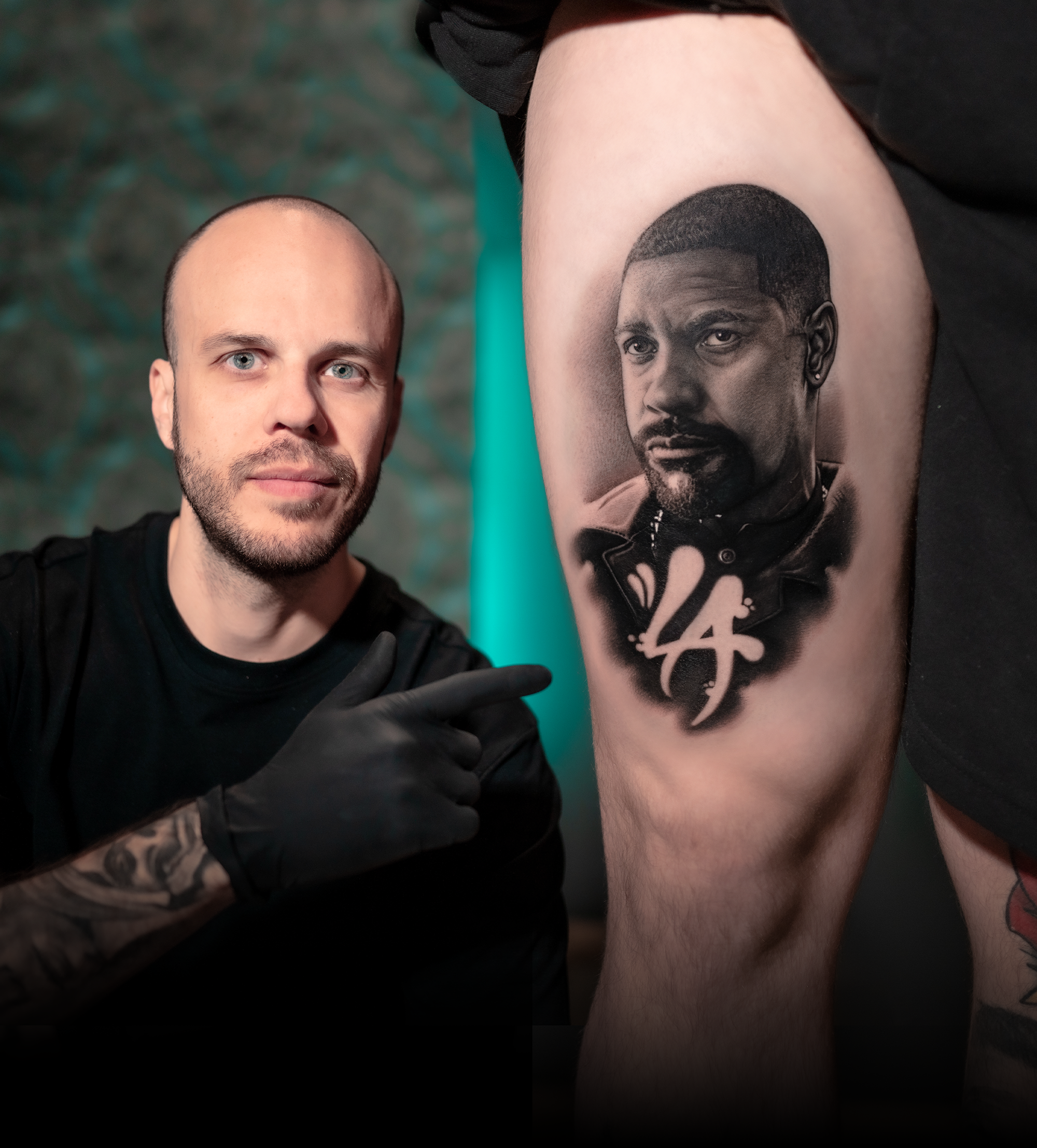 Preparation of the machines I
08:22 min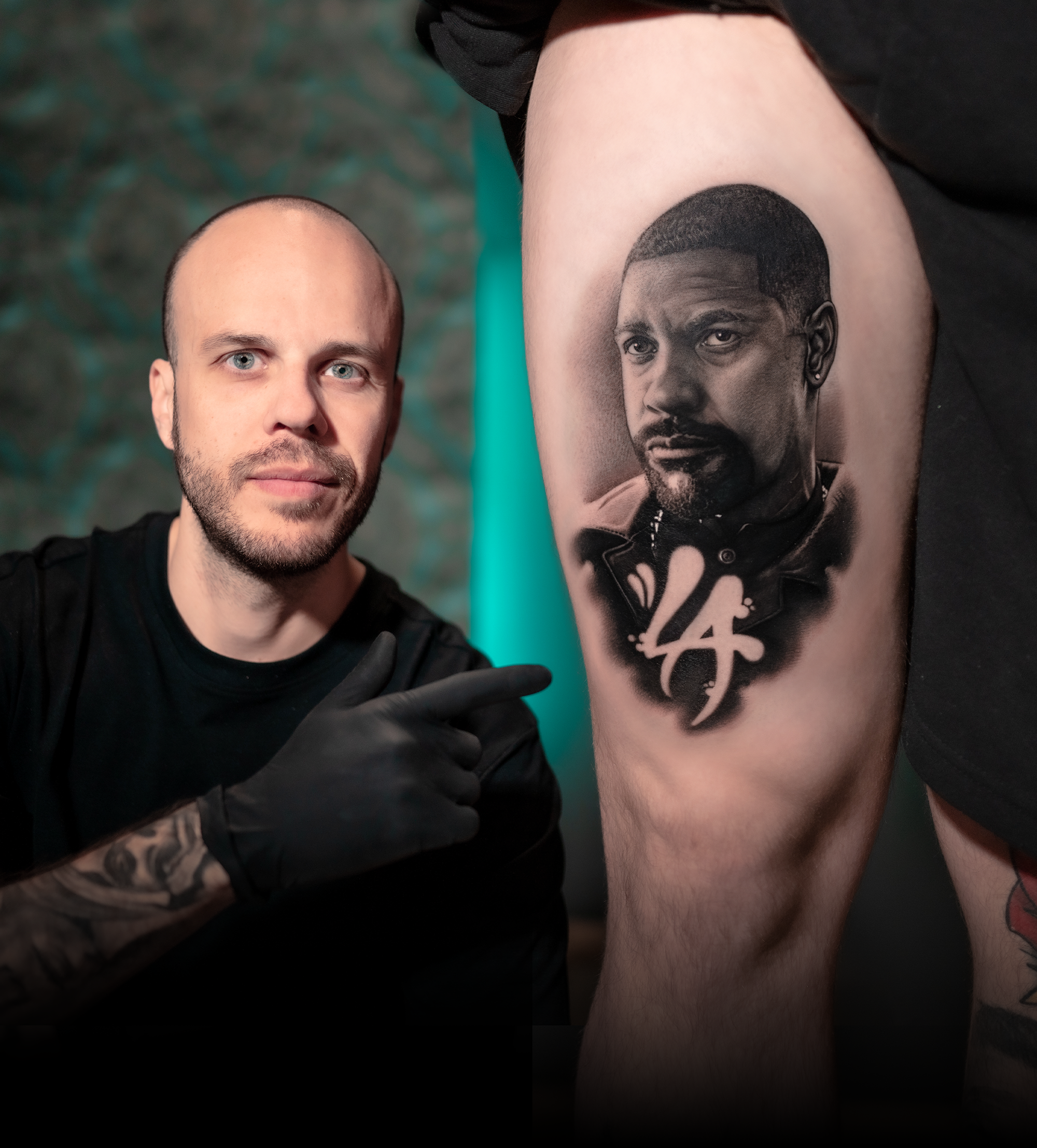 Preparation of the machines II
08:53 min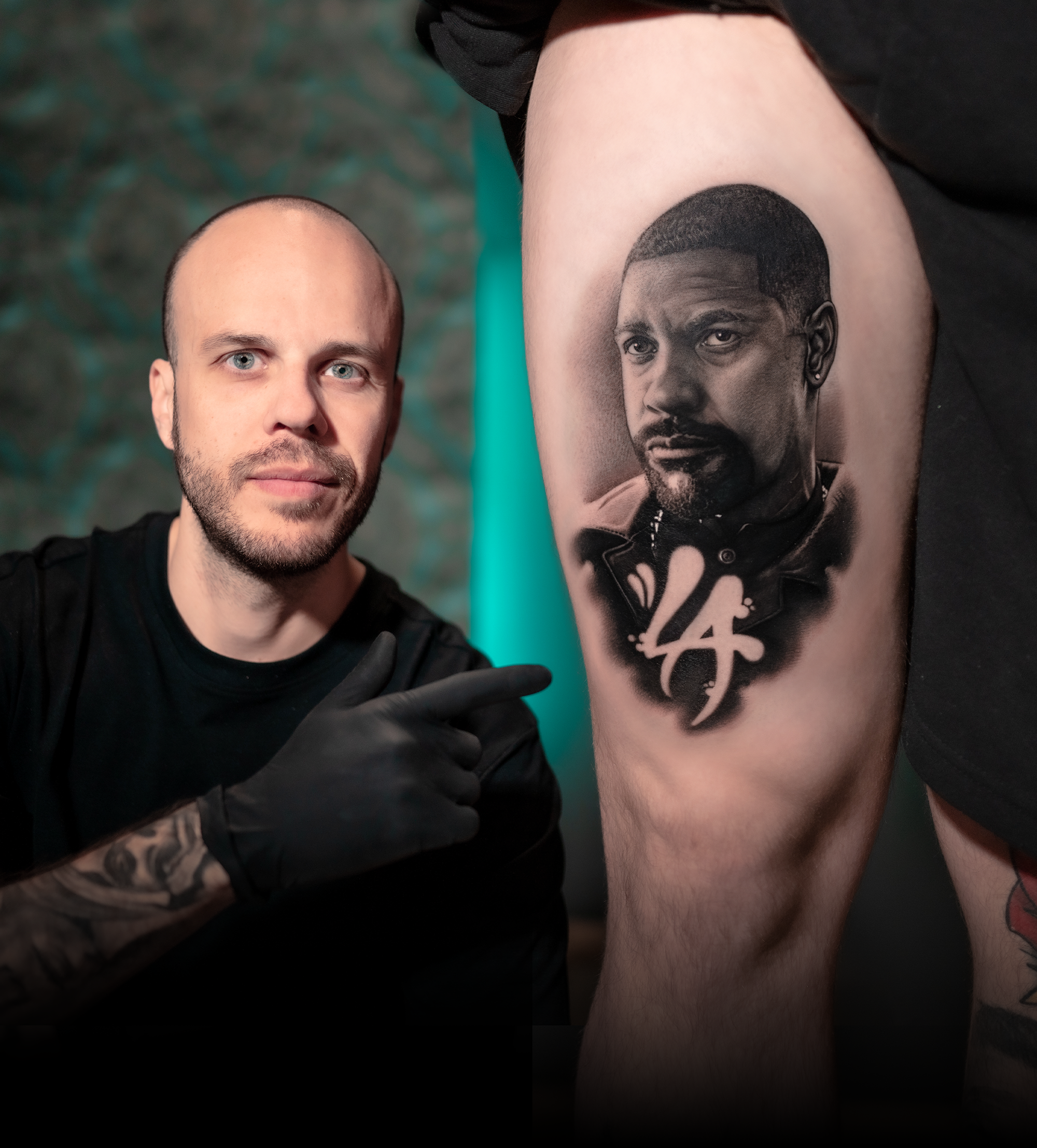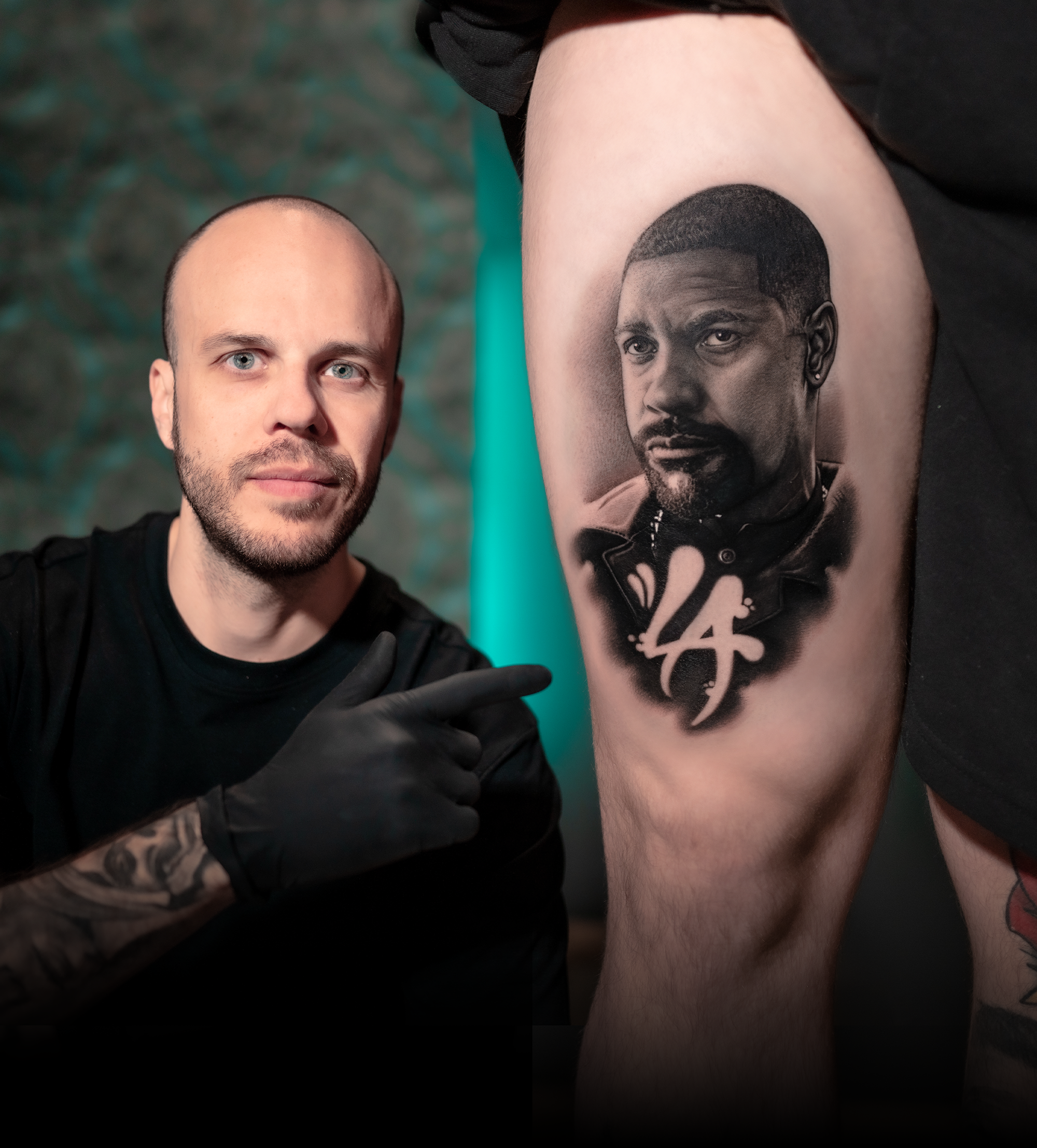 Table preparation and dilutions
10:06 min
8. PREPARATION BEFORE TATTOOING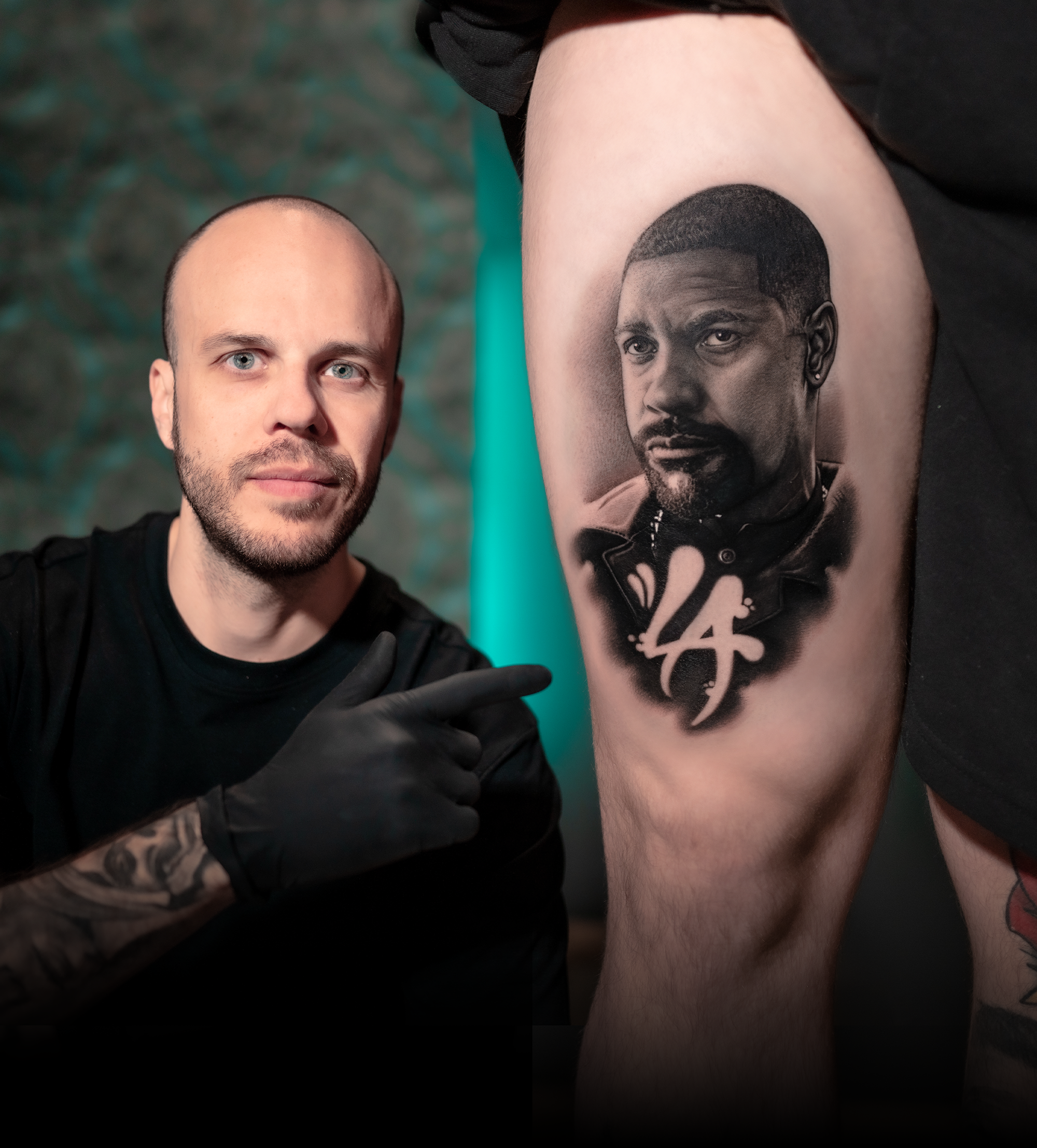 Preparation of the skin and tracing
04:08 min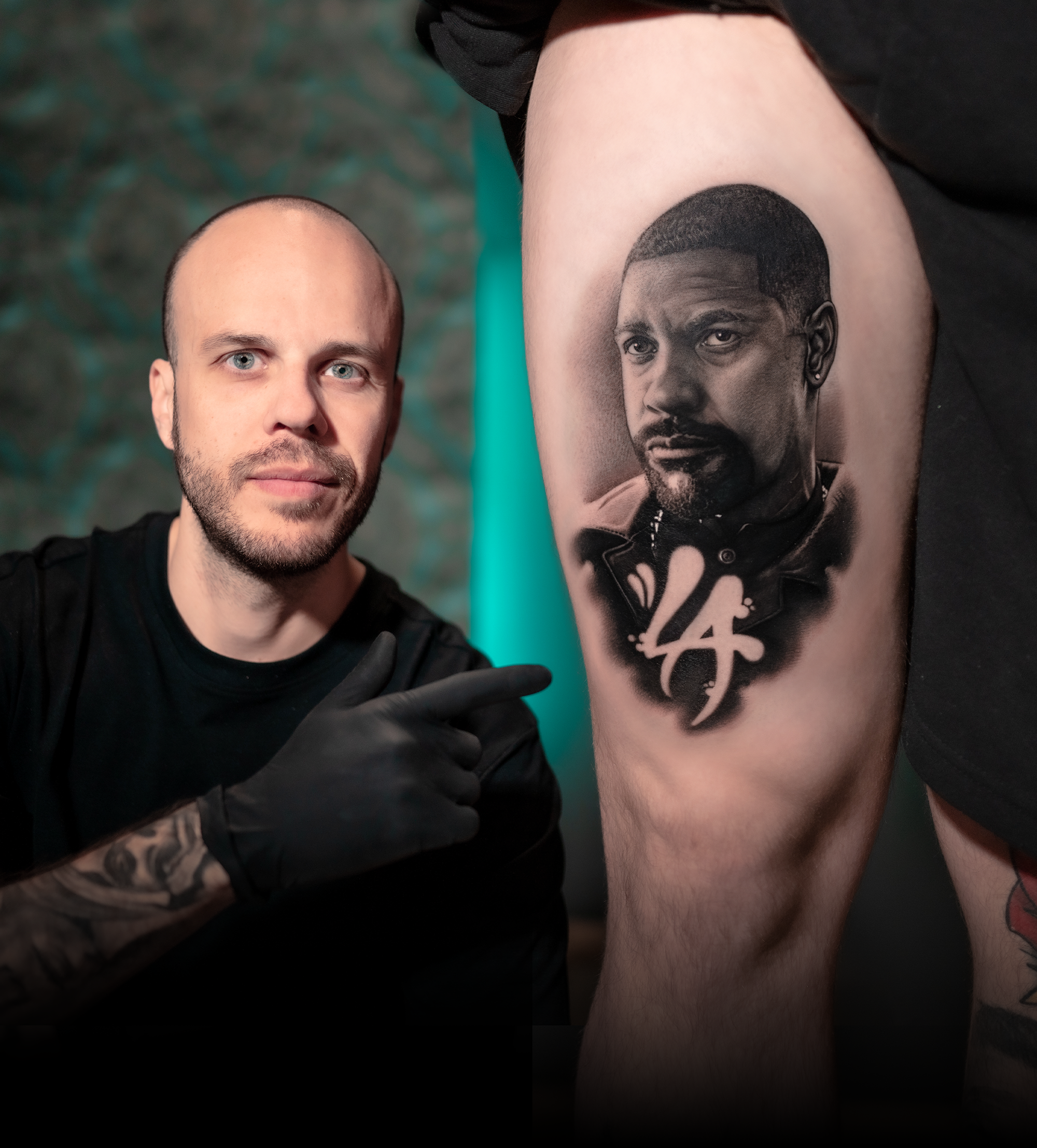 Freehand arrangements and finishes
06:03 min
9. LETTERING AND JACKET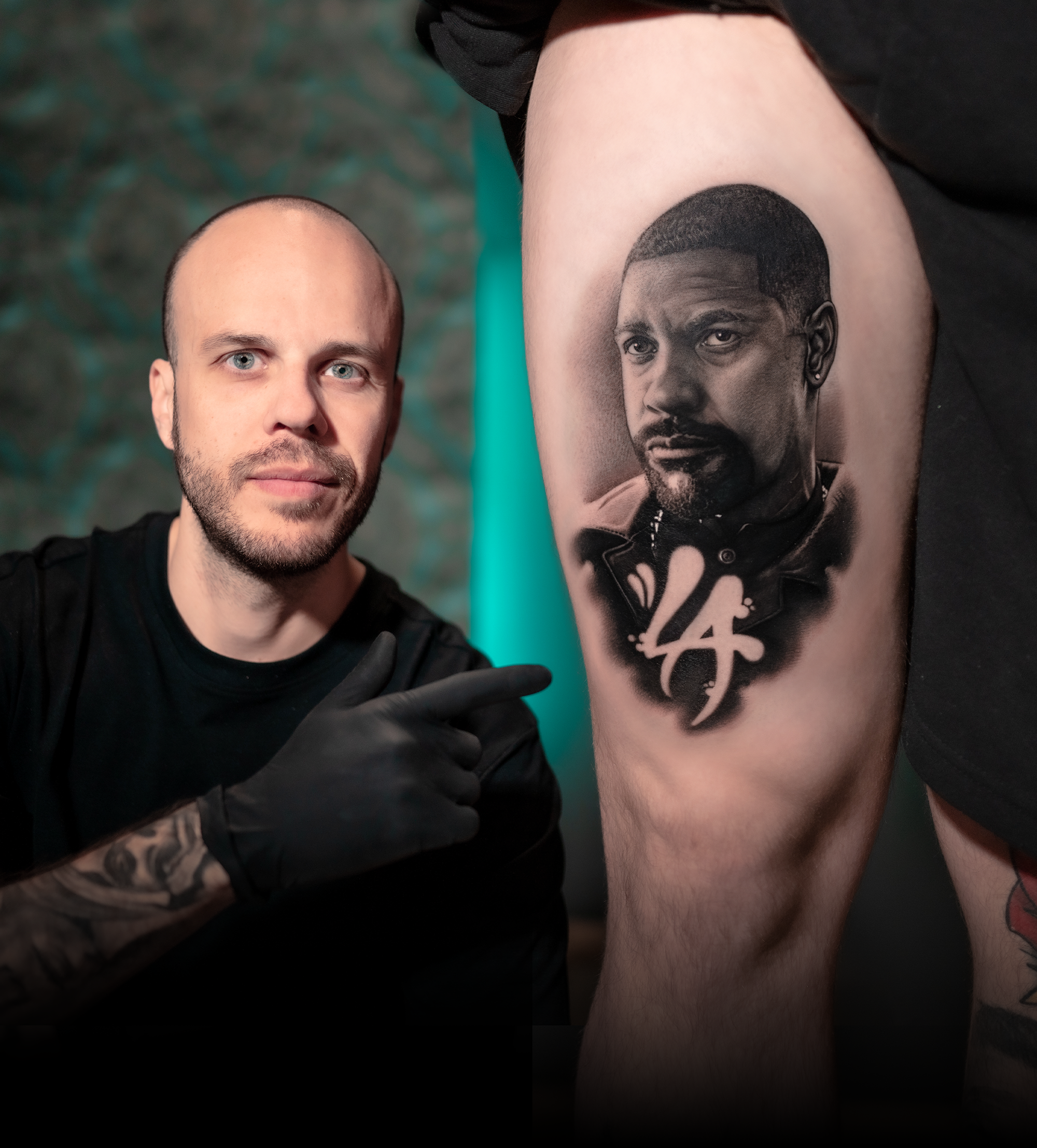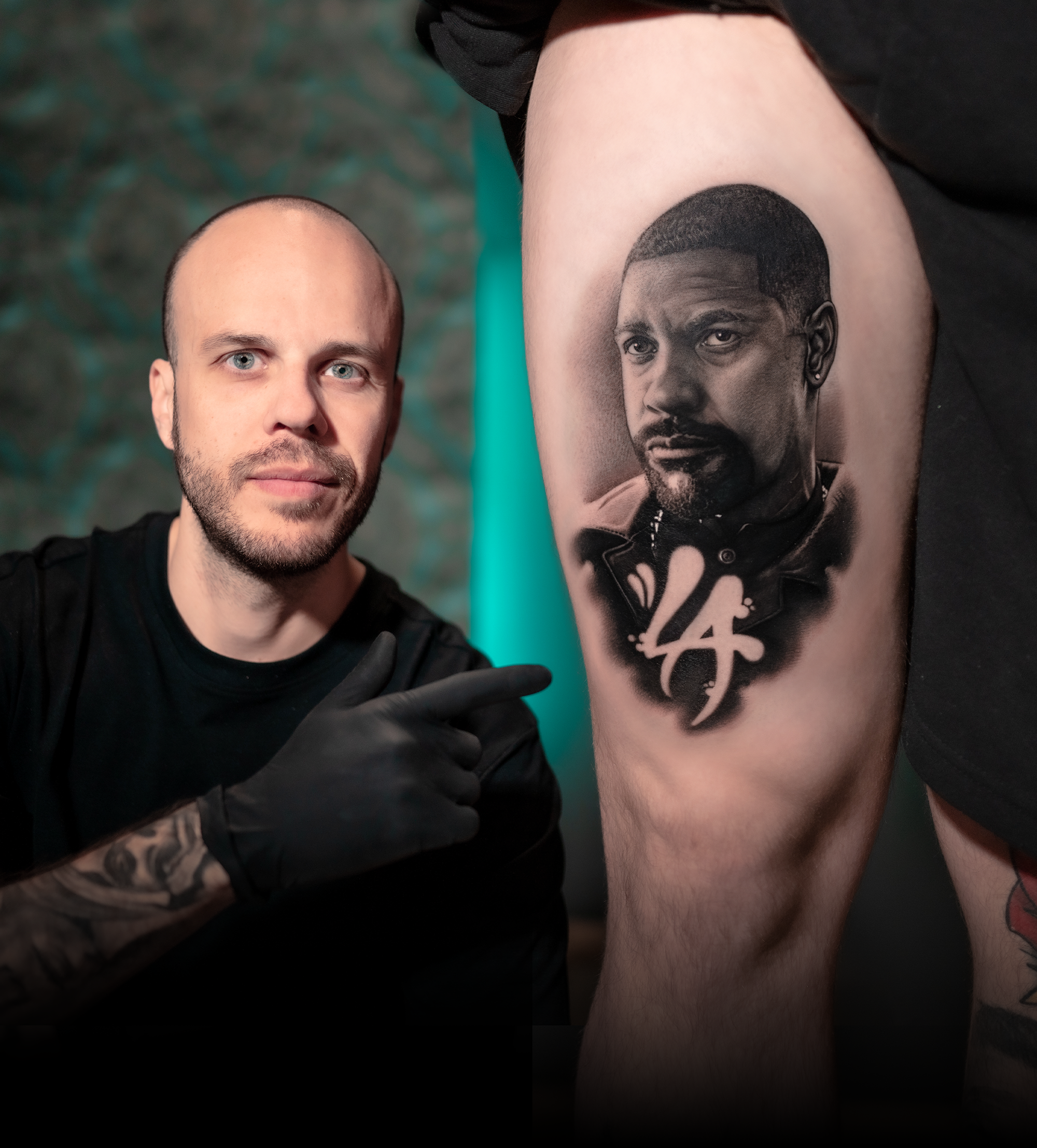 LA: background I
07:48 min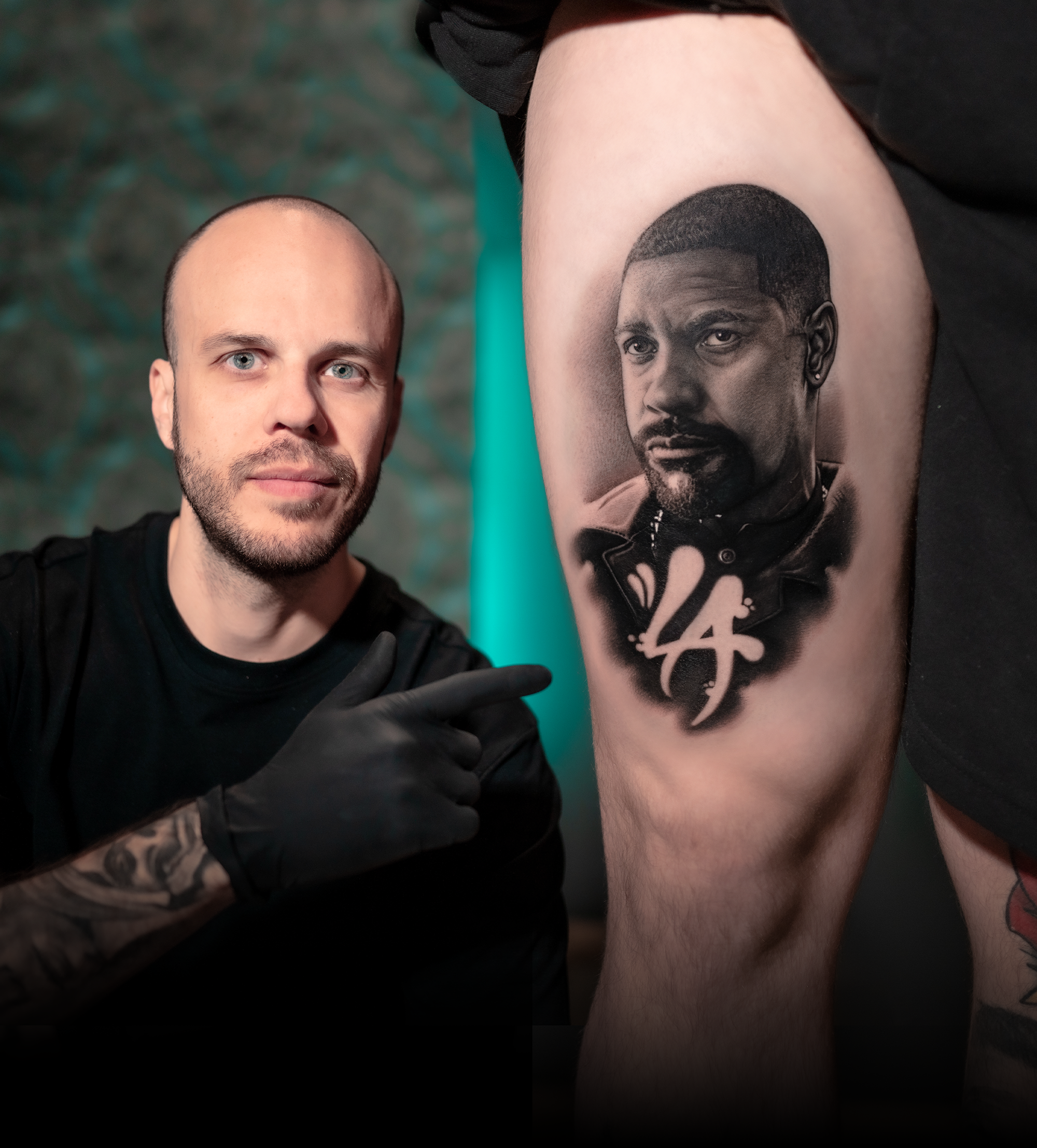 L.A: Background II
10:14 min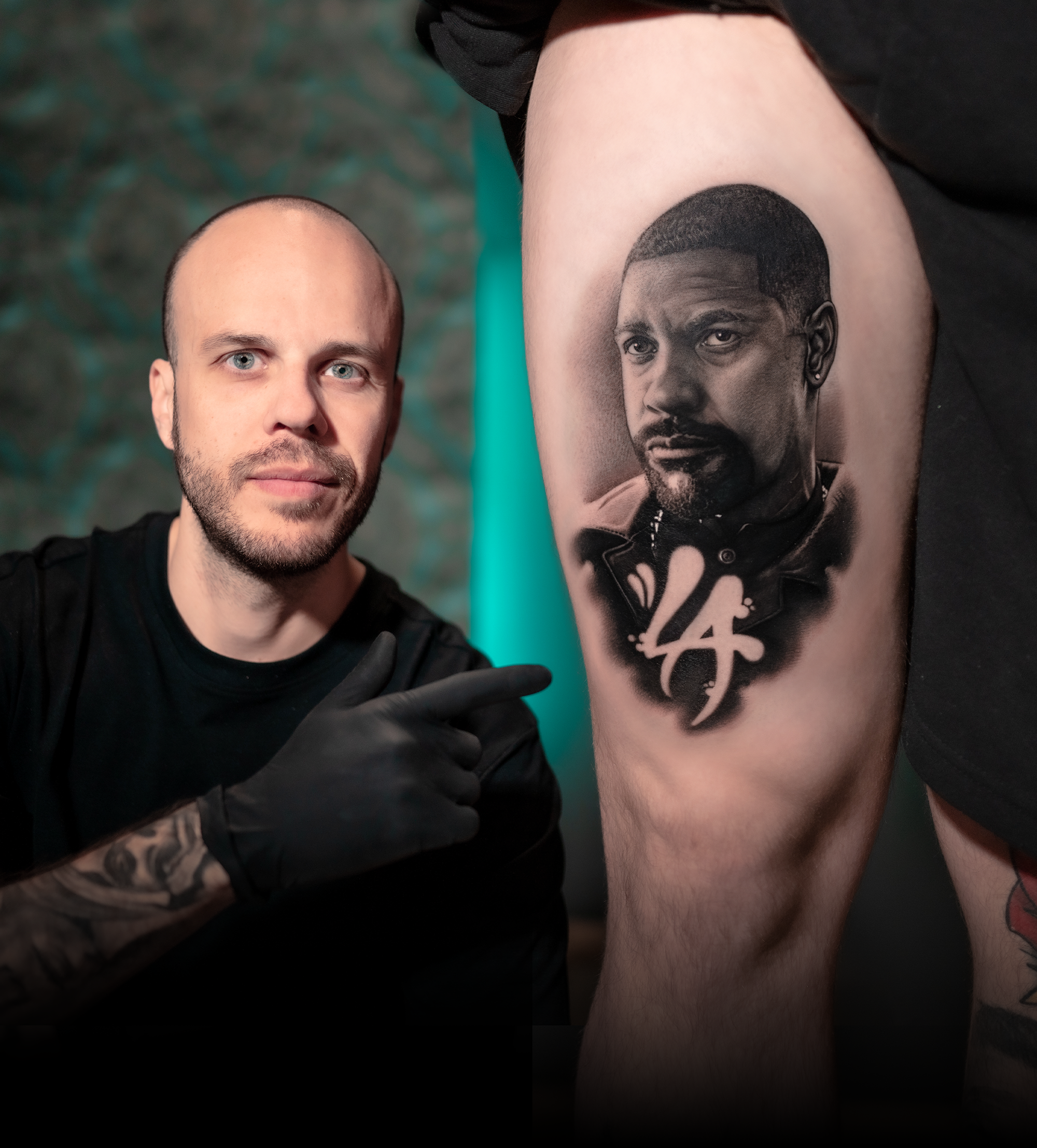 L.A: Background III
10:23 min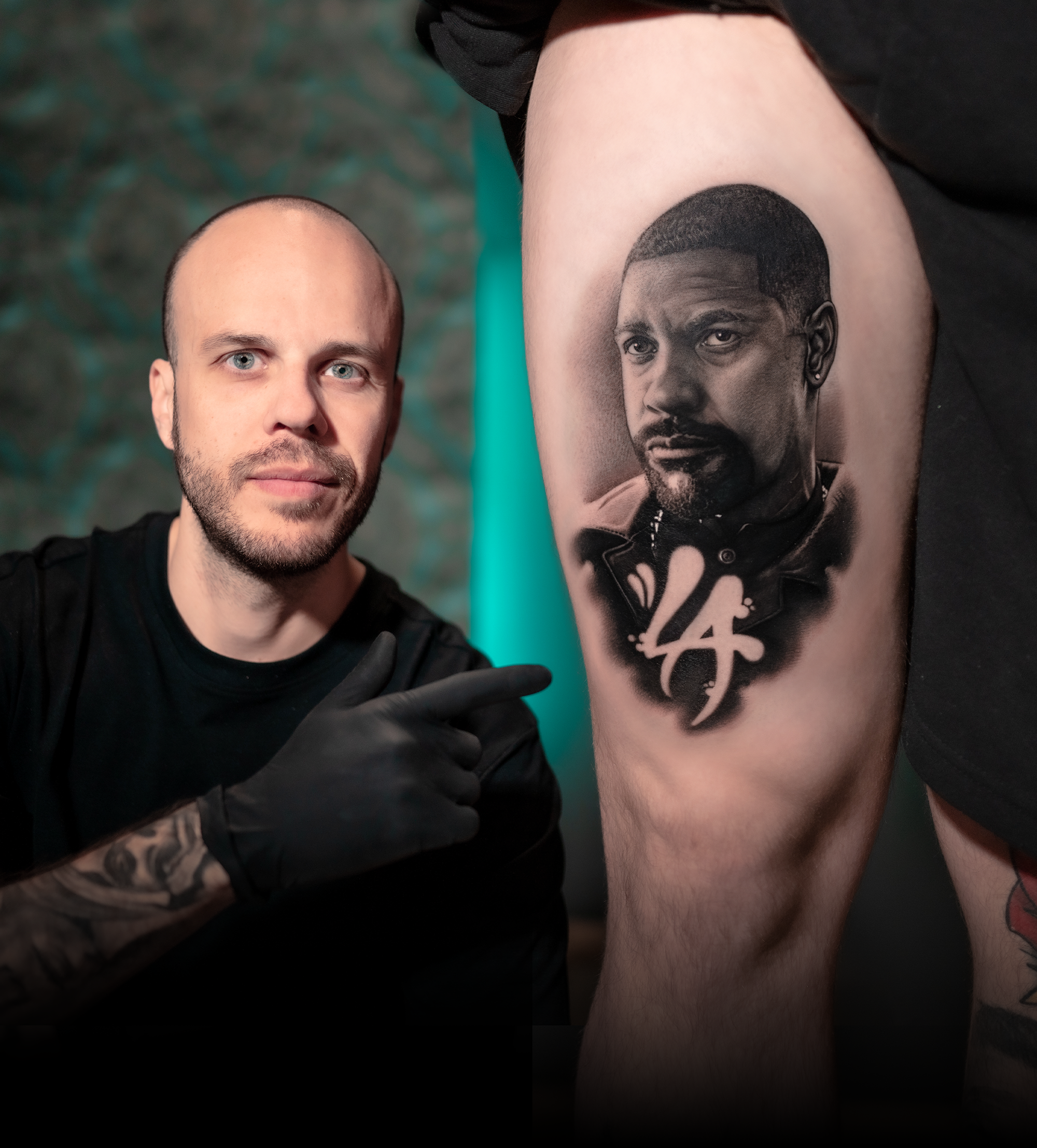 Jacket: Bottom I
09:31 min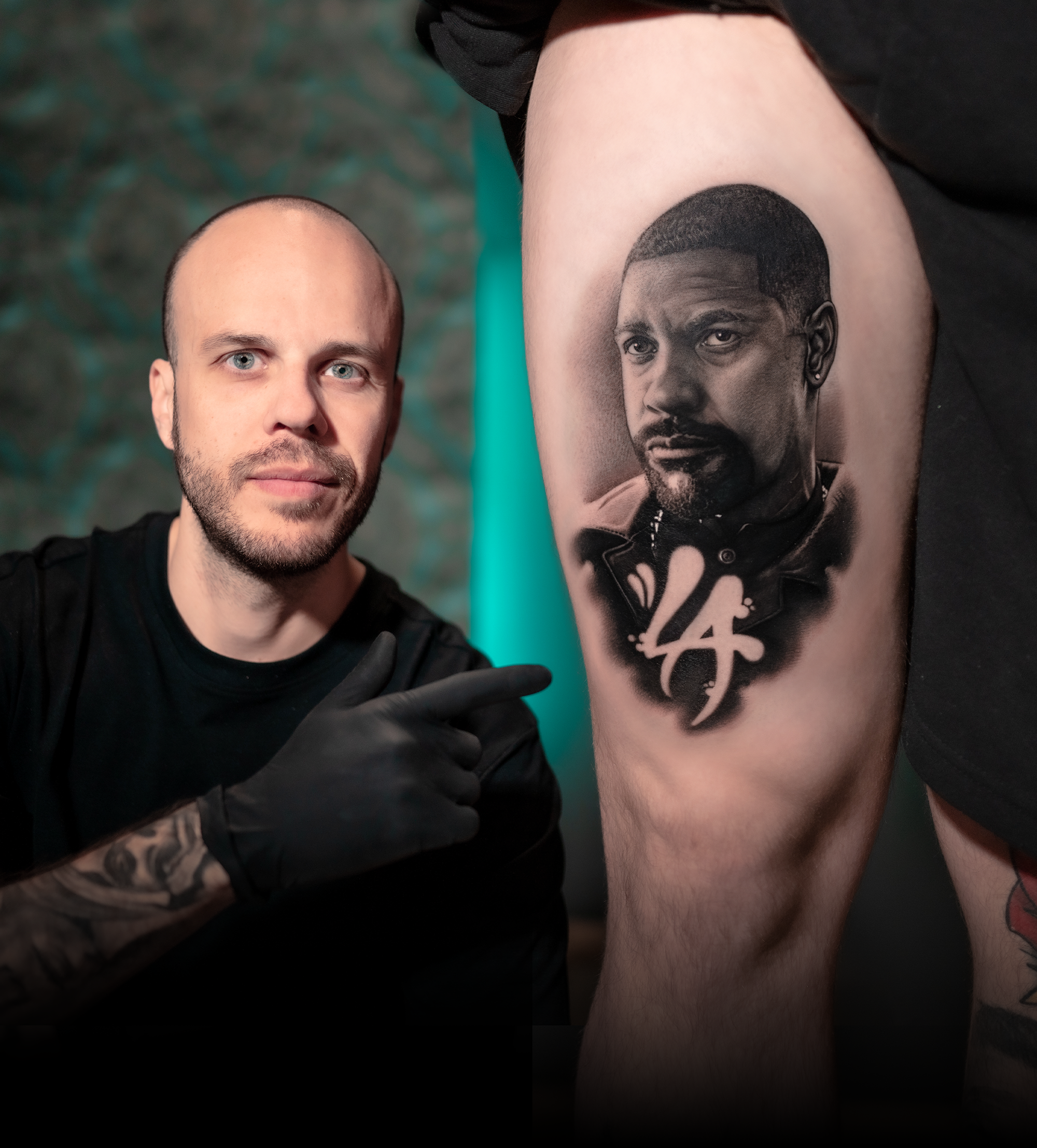 Jacket: Bottom II
09:48 min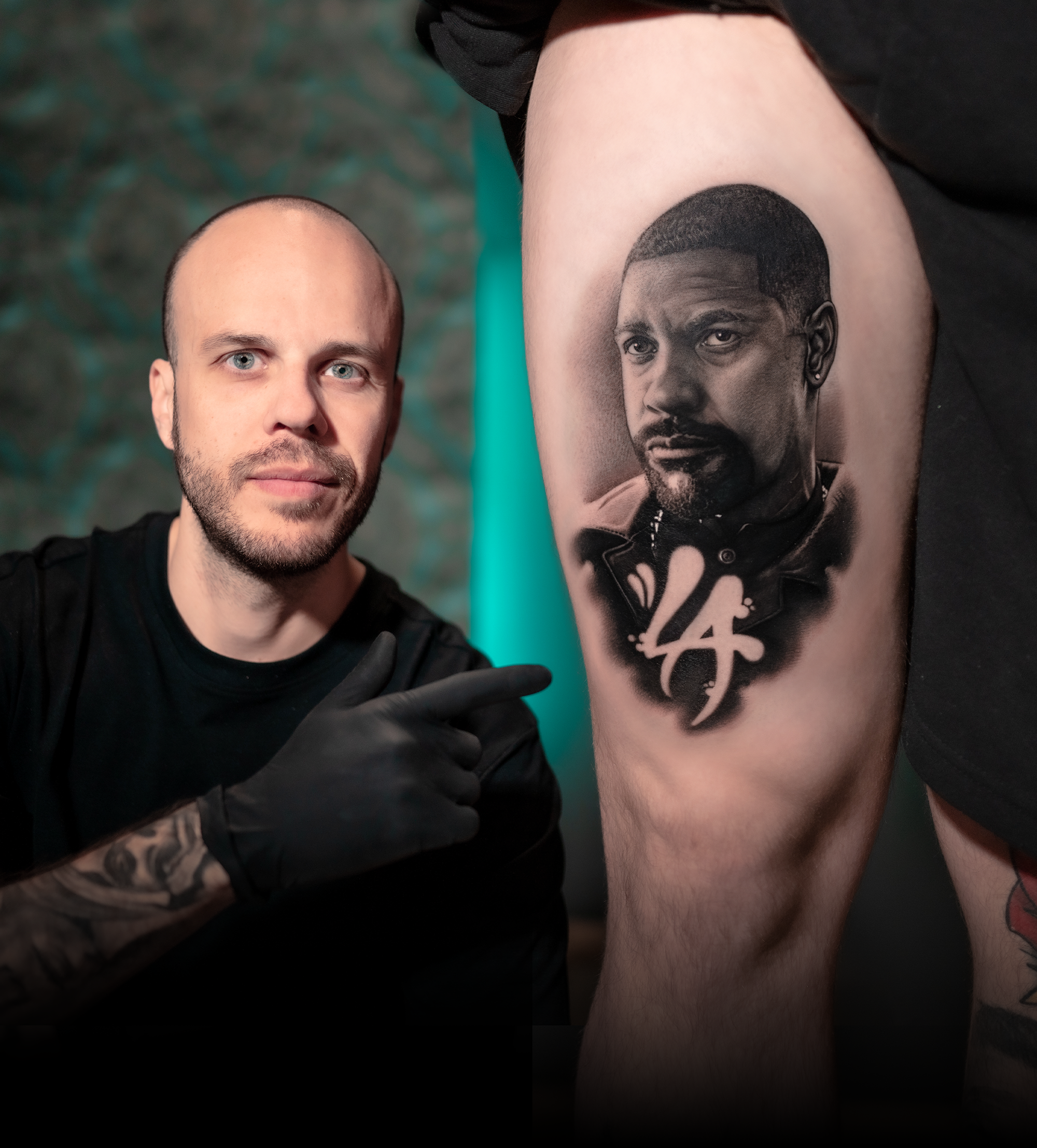 Jacket: Contour
08:40 min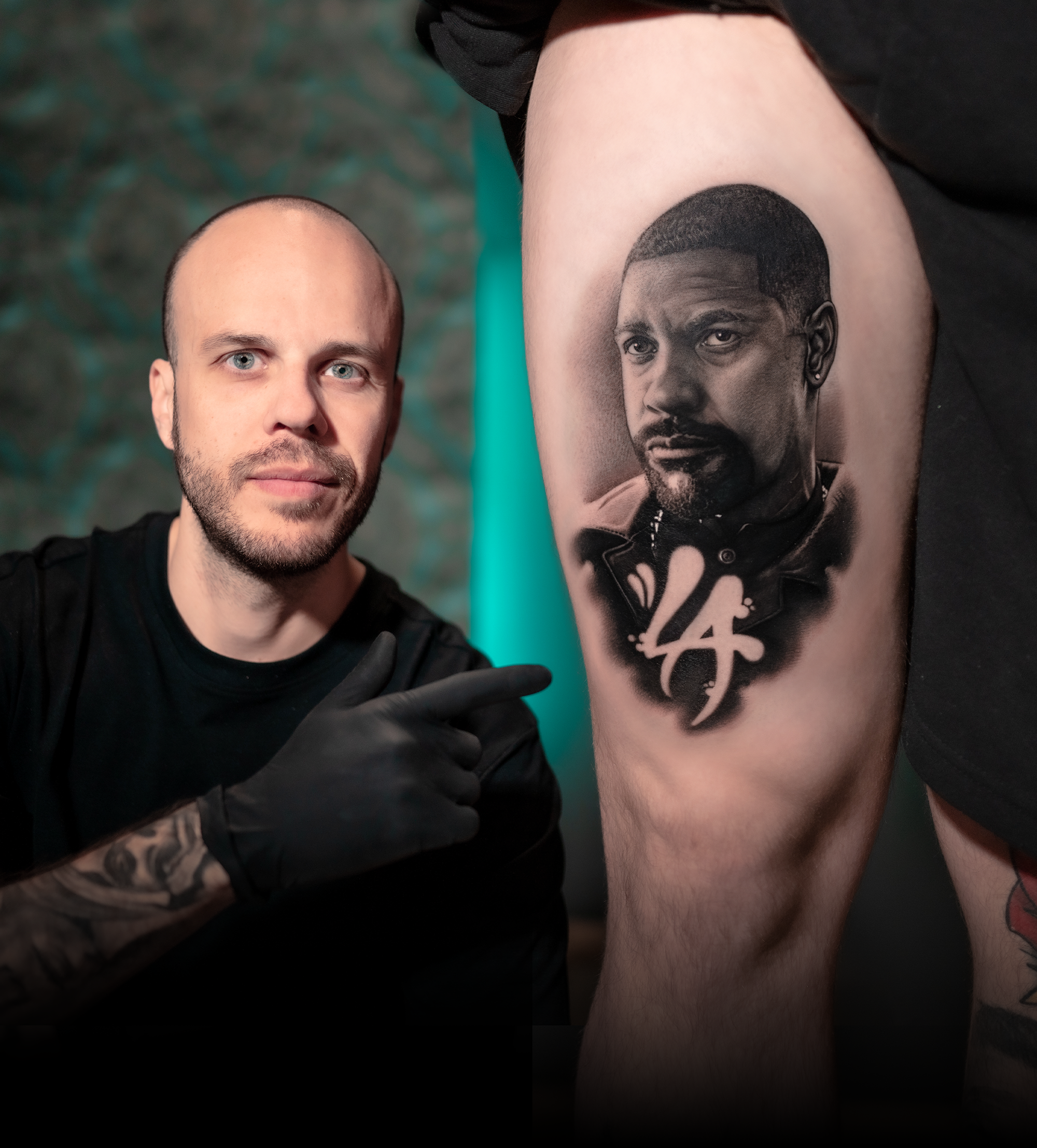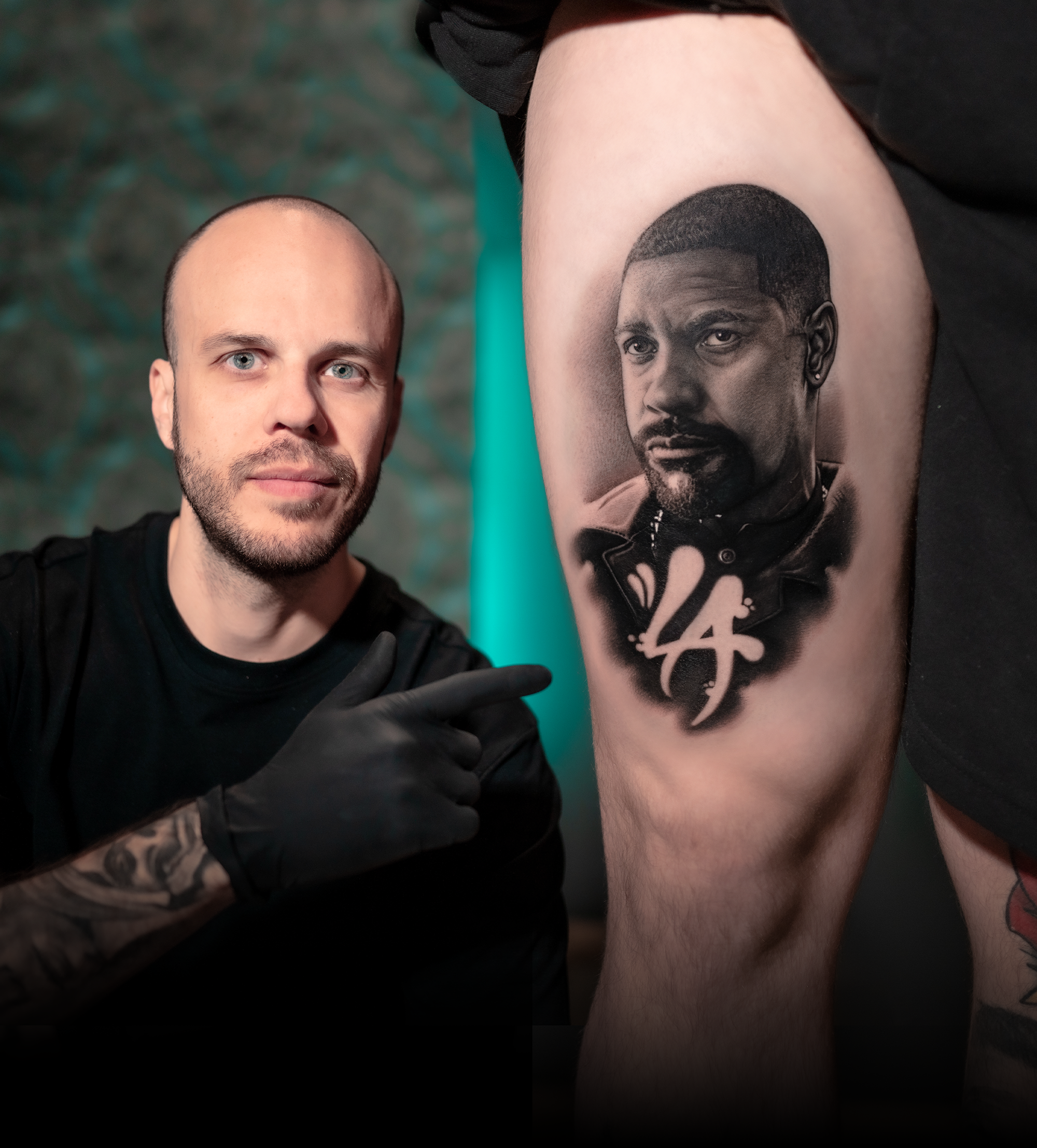 Jacket: Bottom III
09:44 min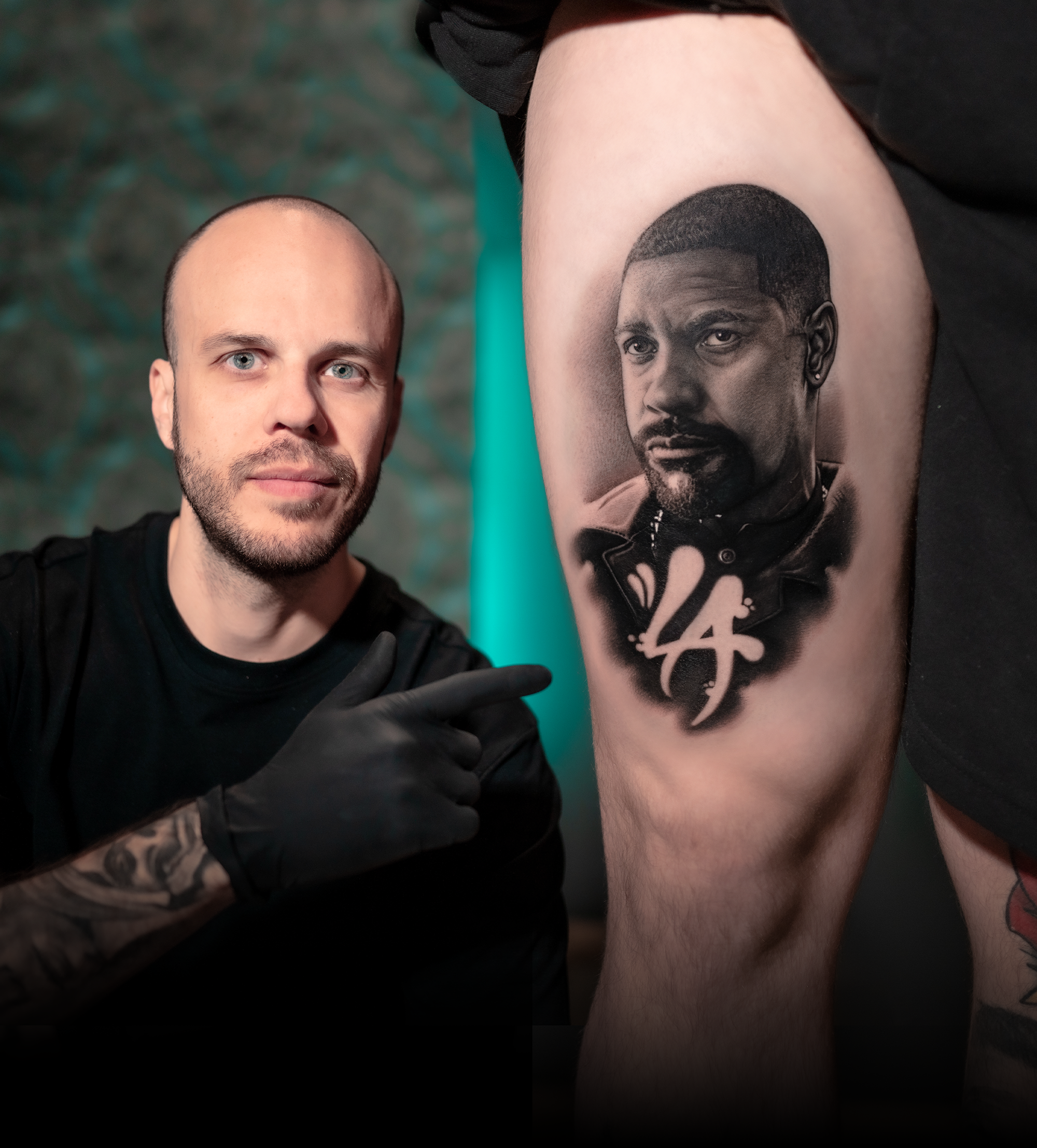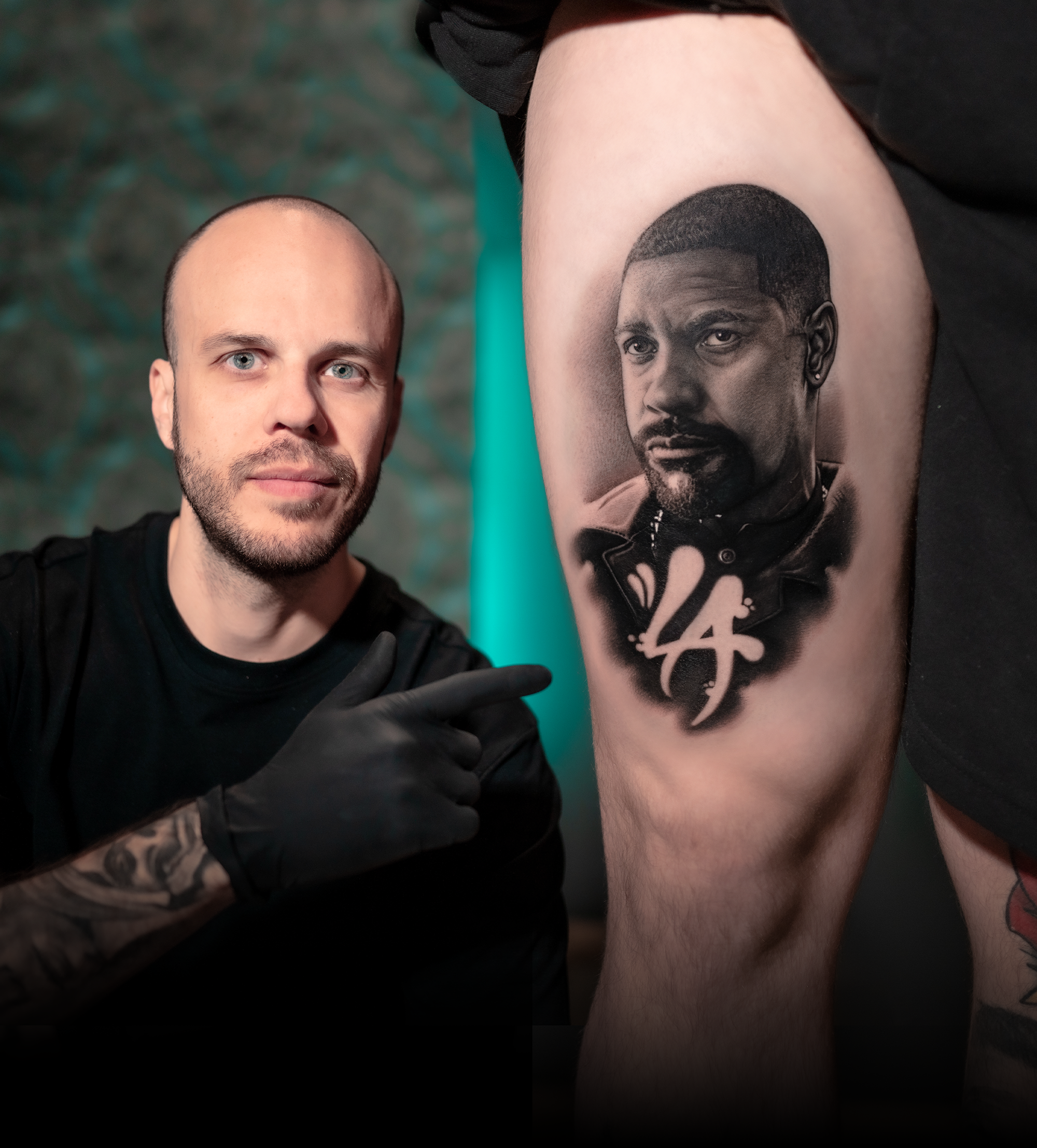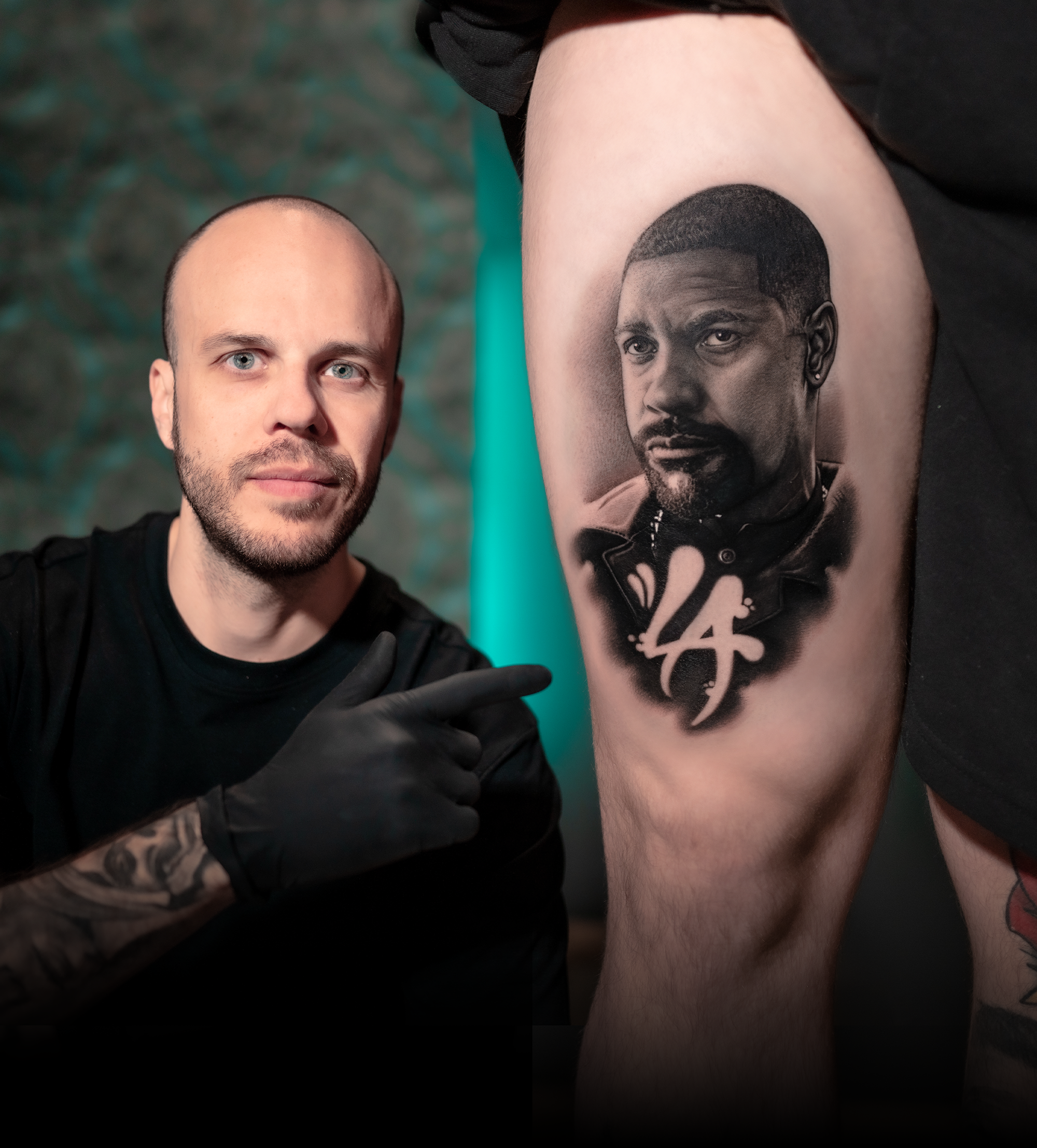 Jacket: Padding
07:38 min
10. COLLAR THE SHIRT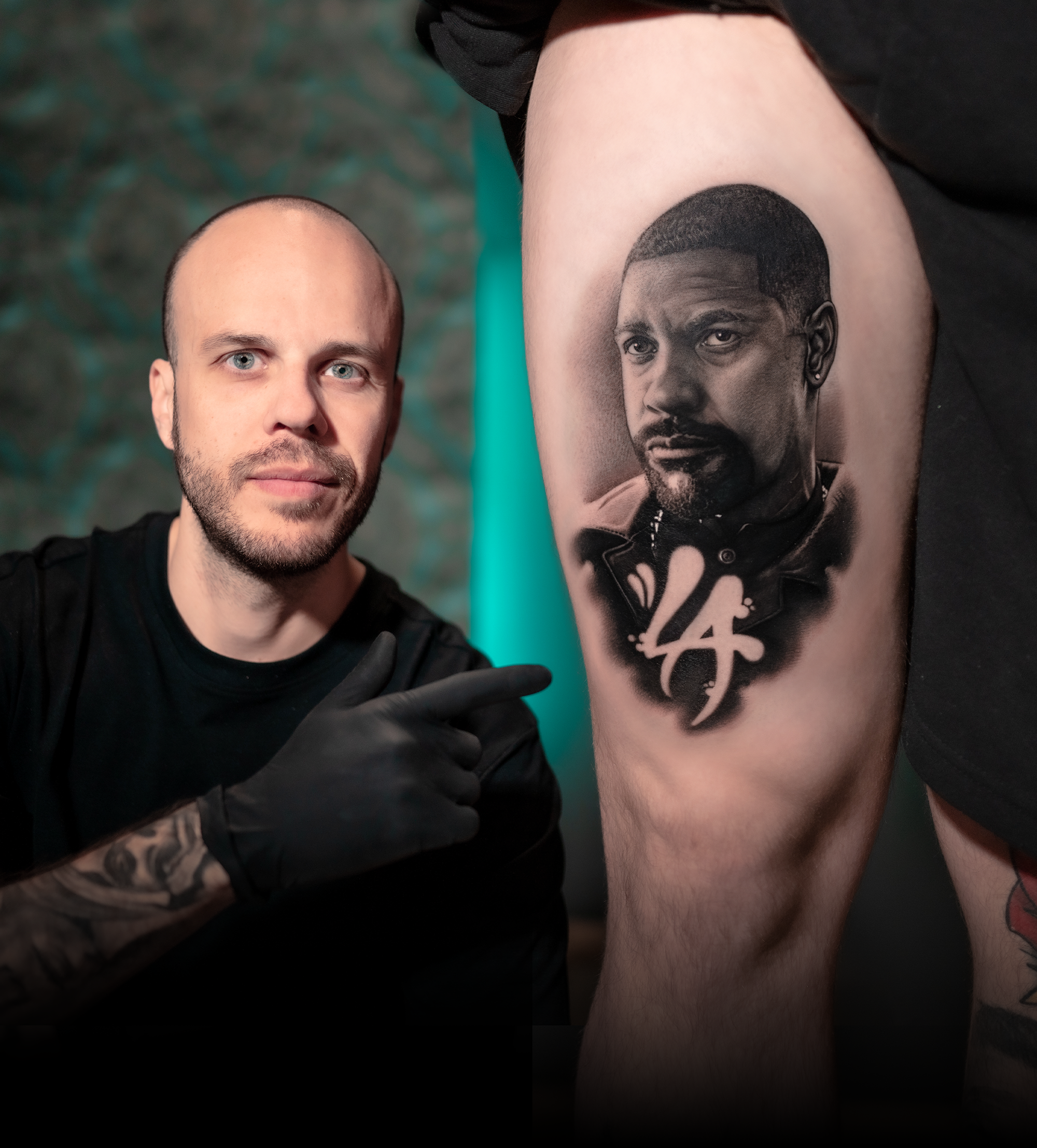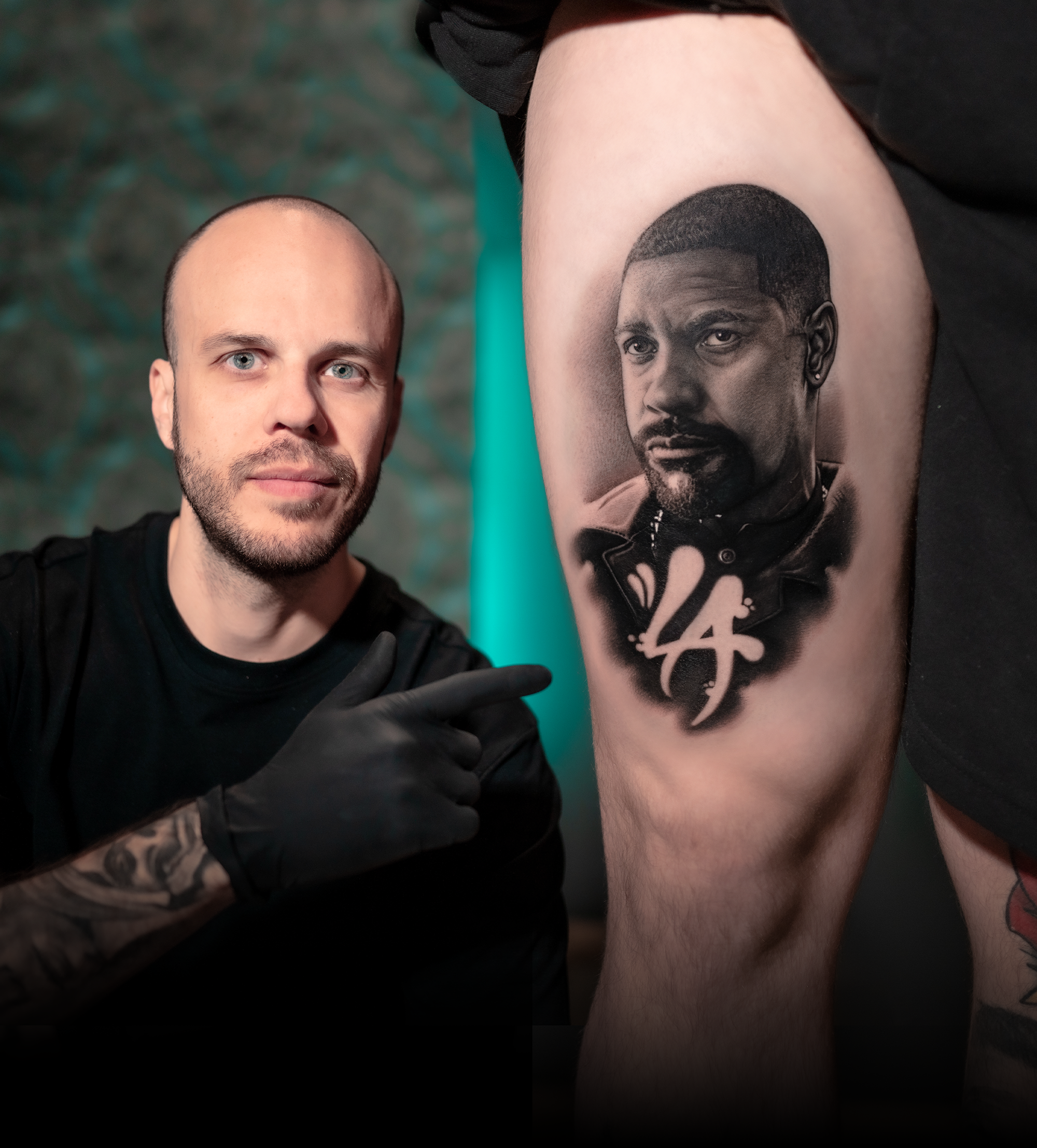 Shirt collar II
07:42 min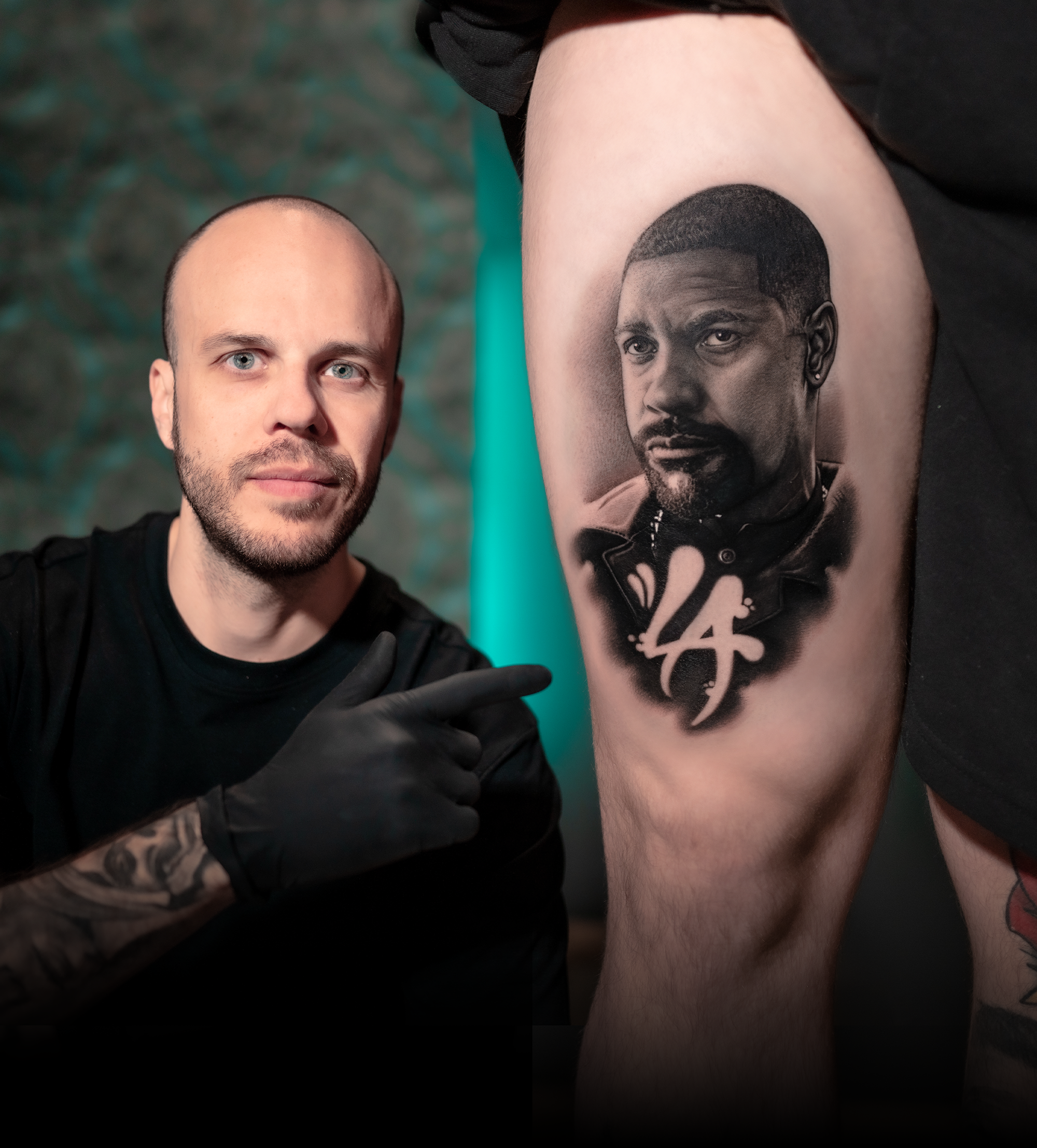 Shirt Collar III
06:41 min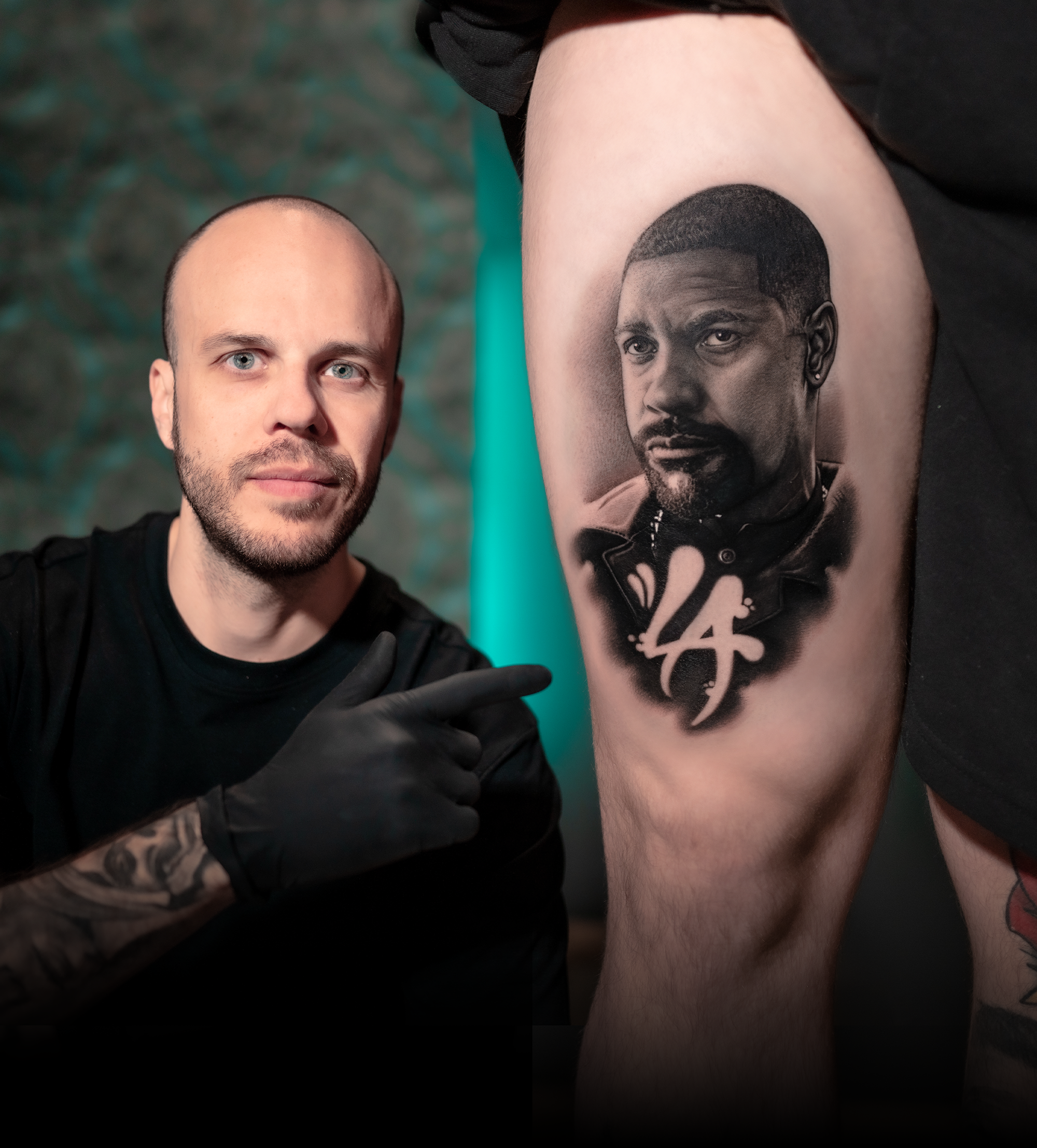 11. FACE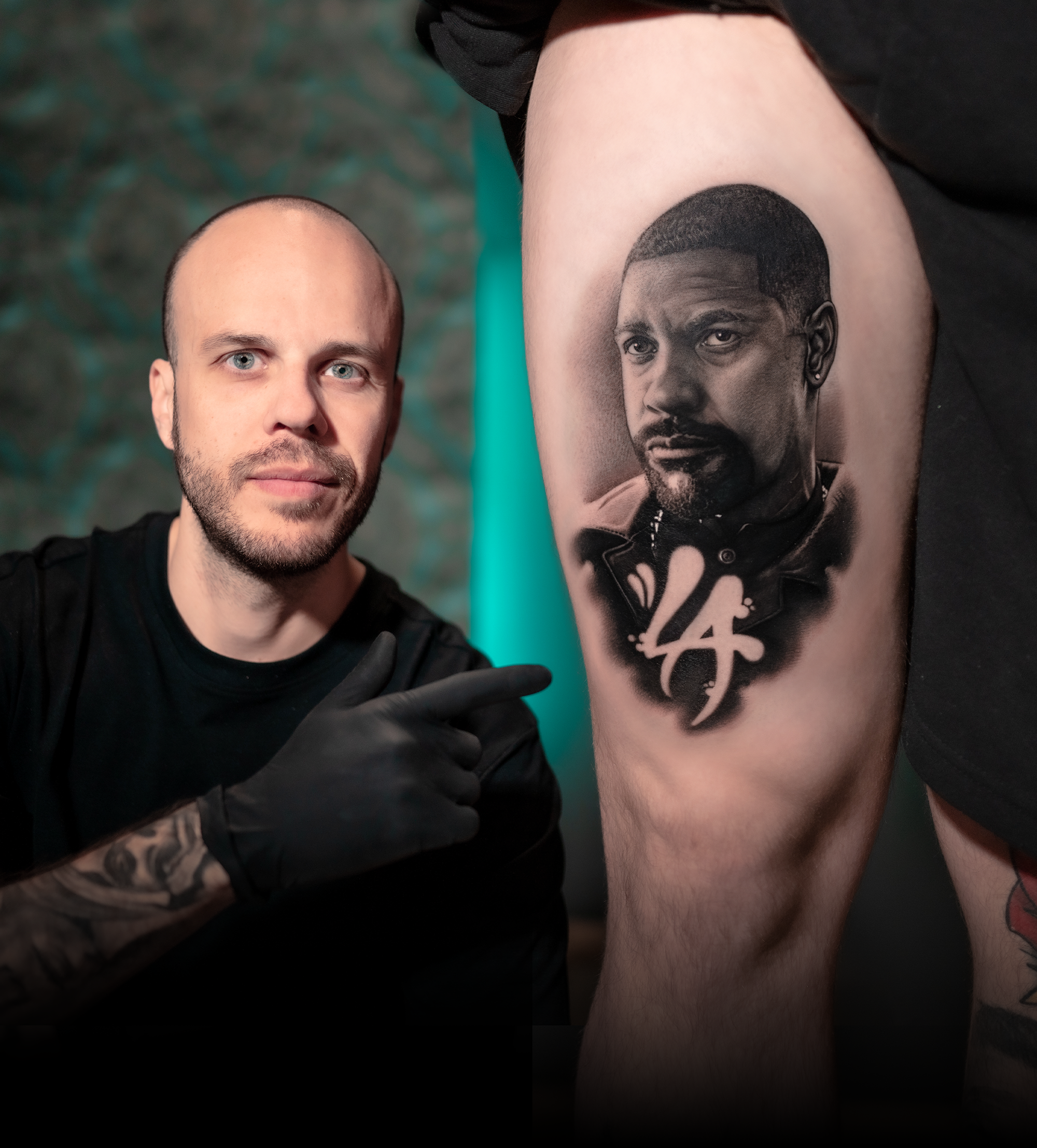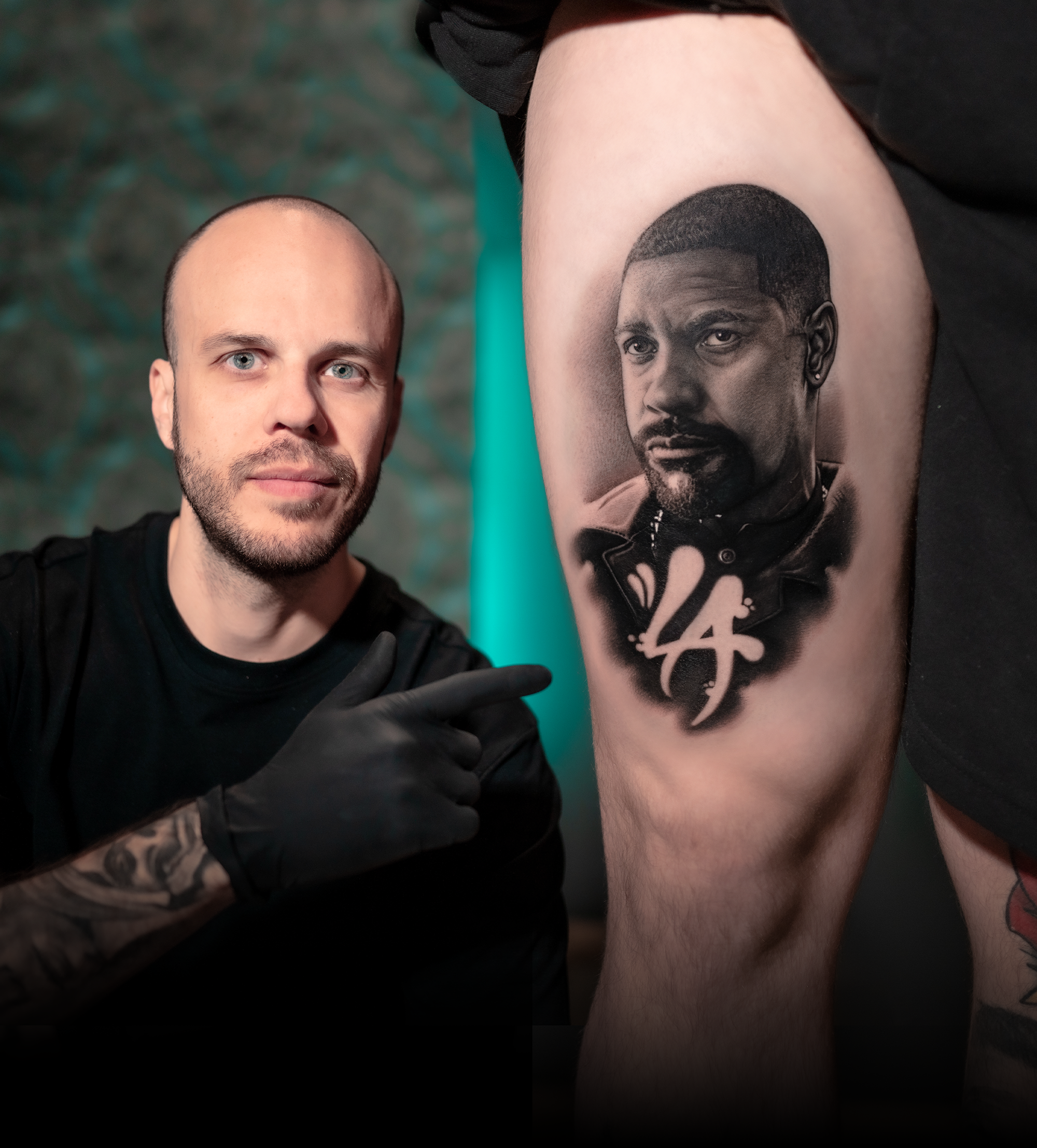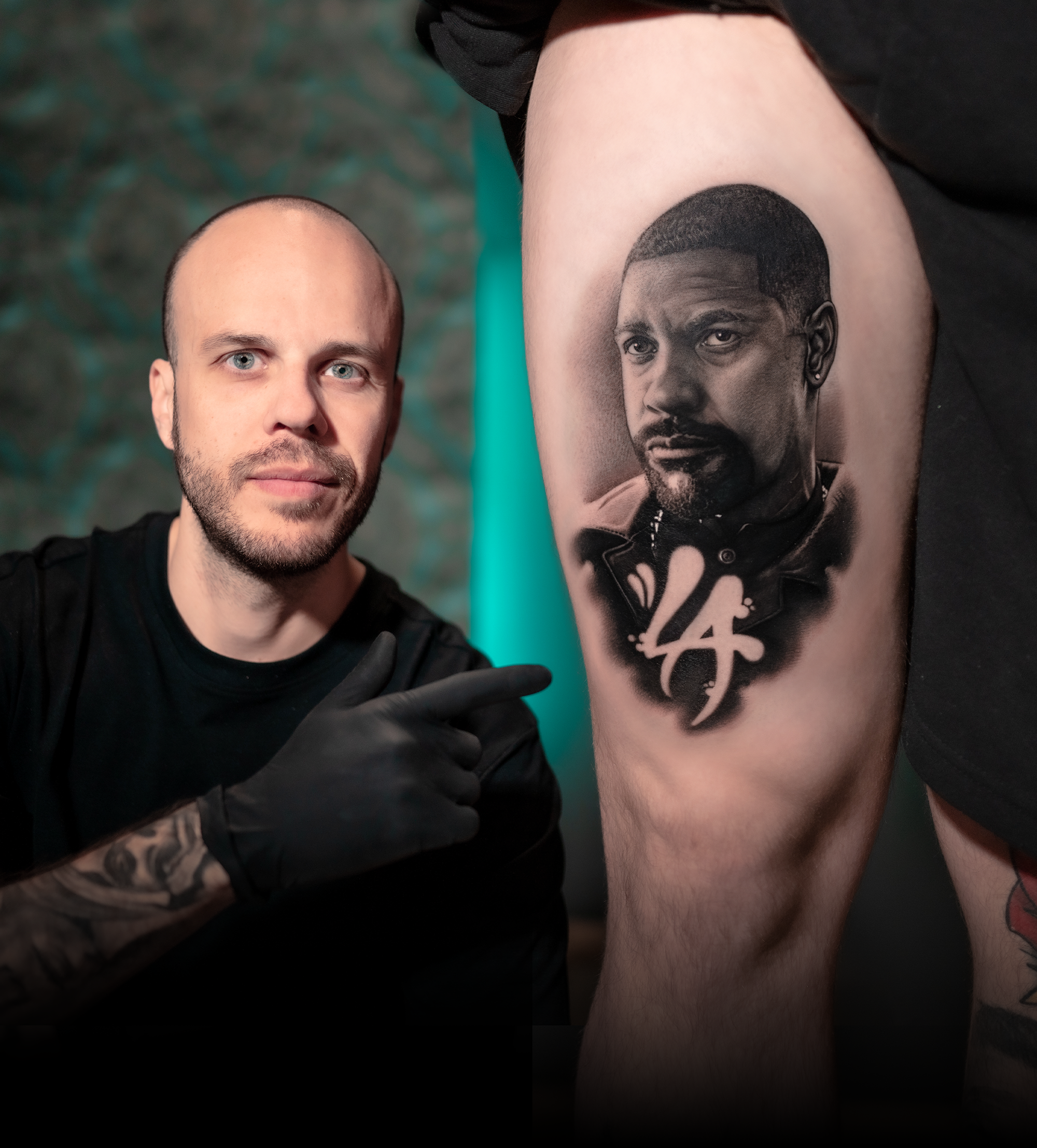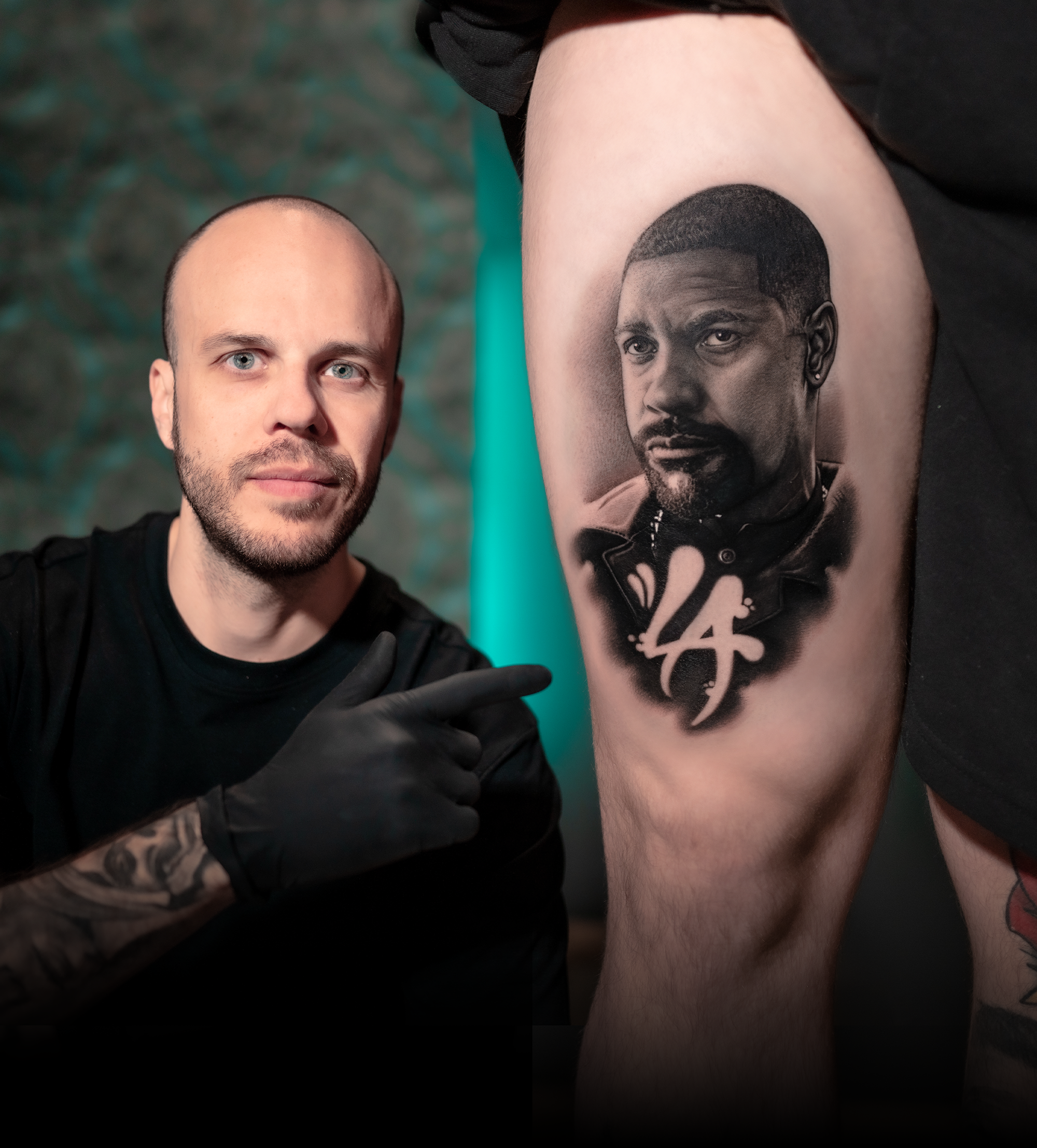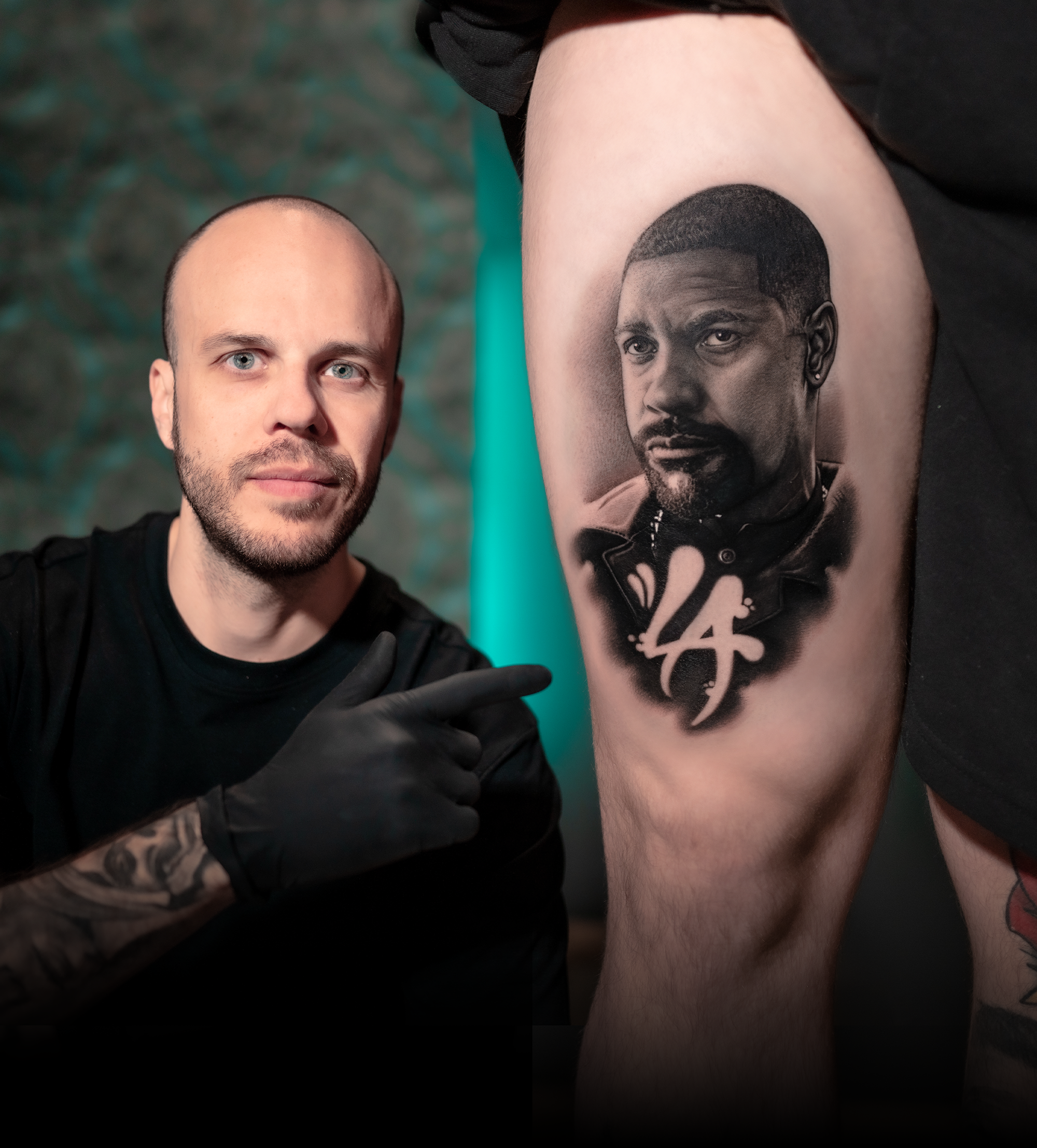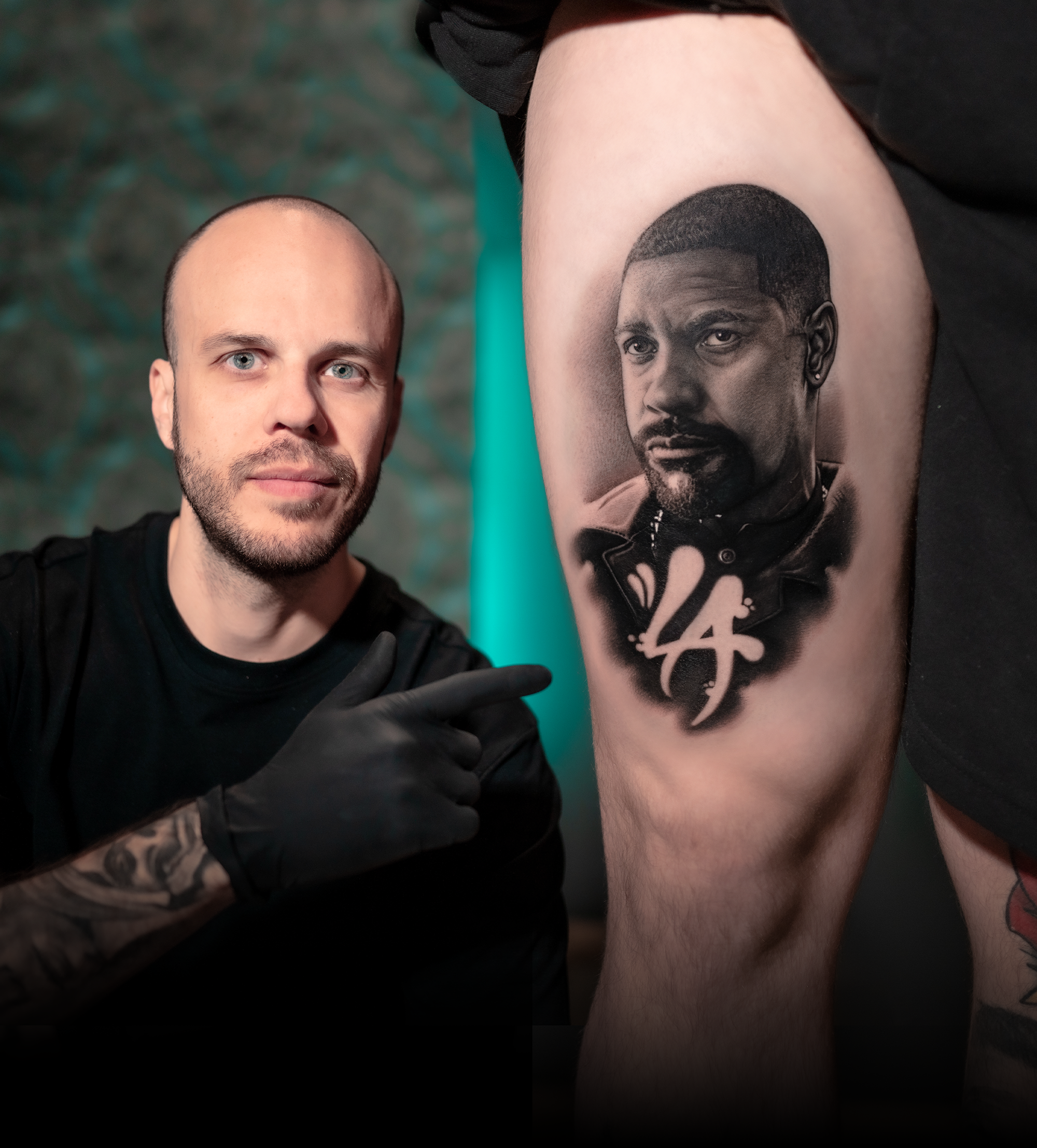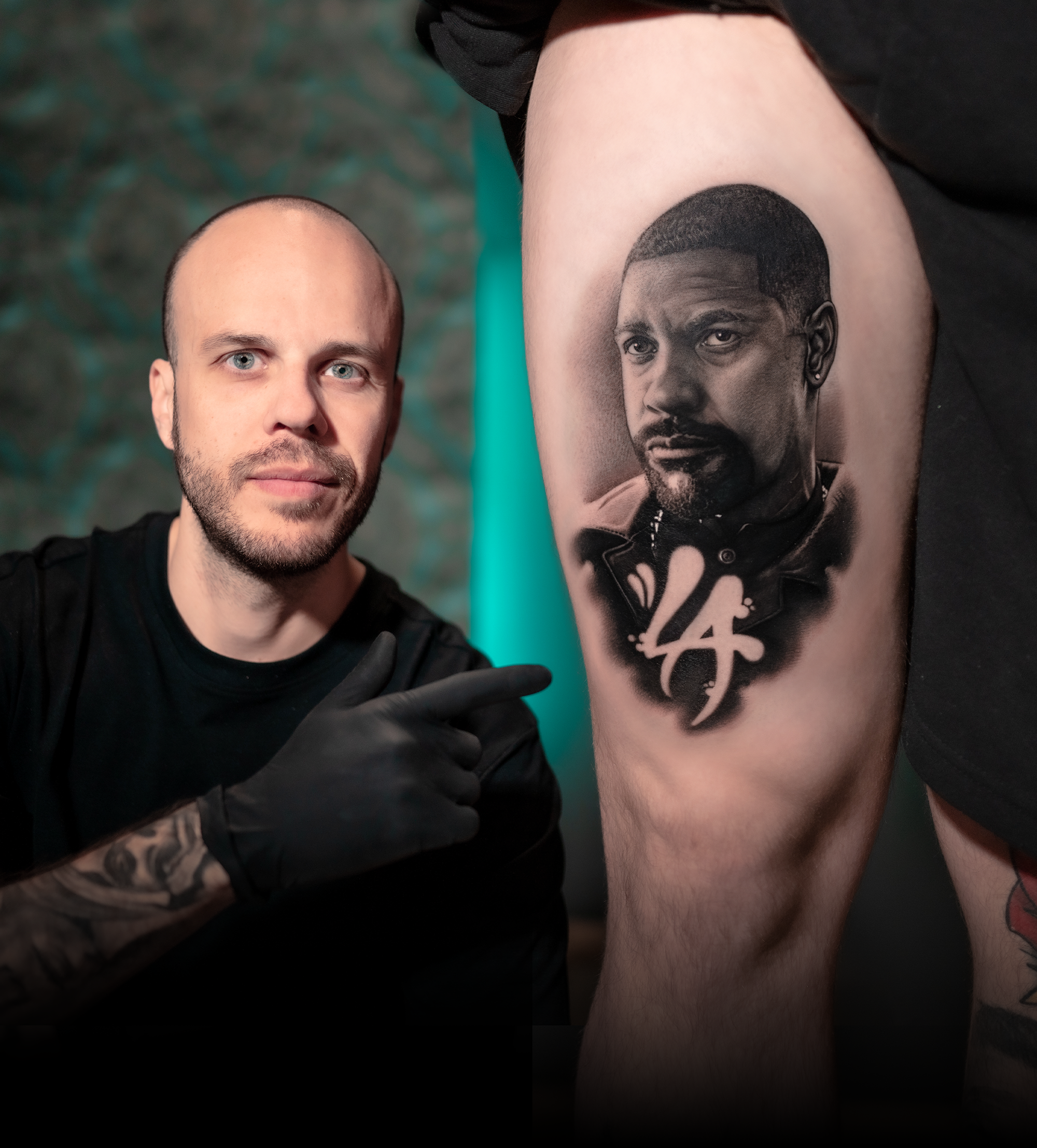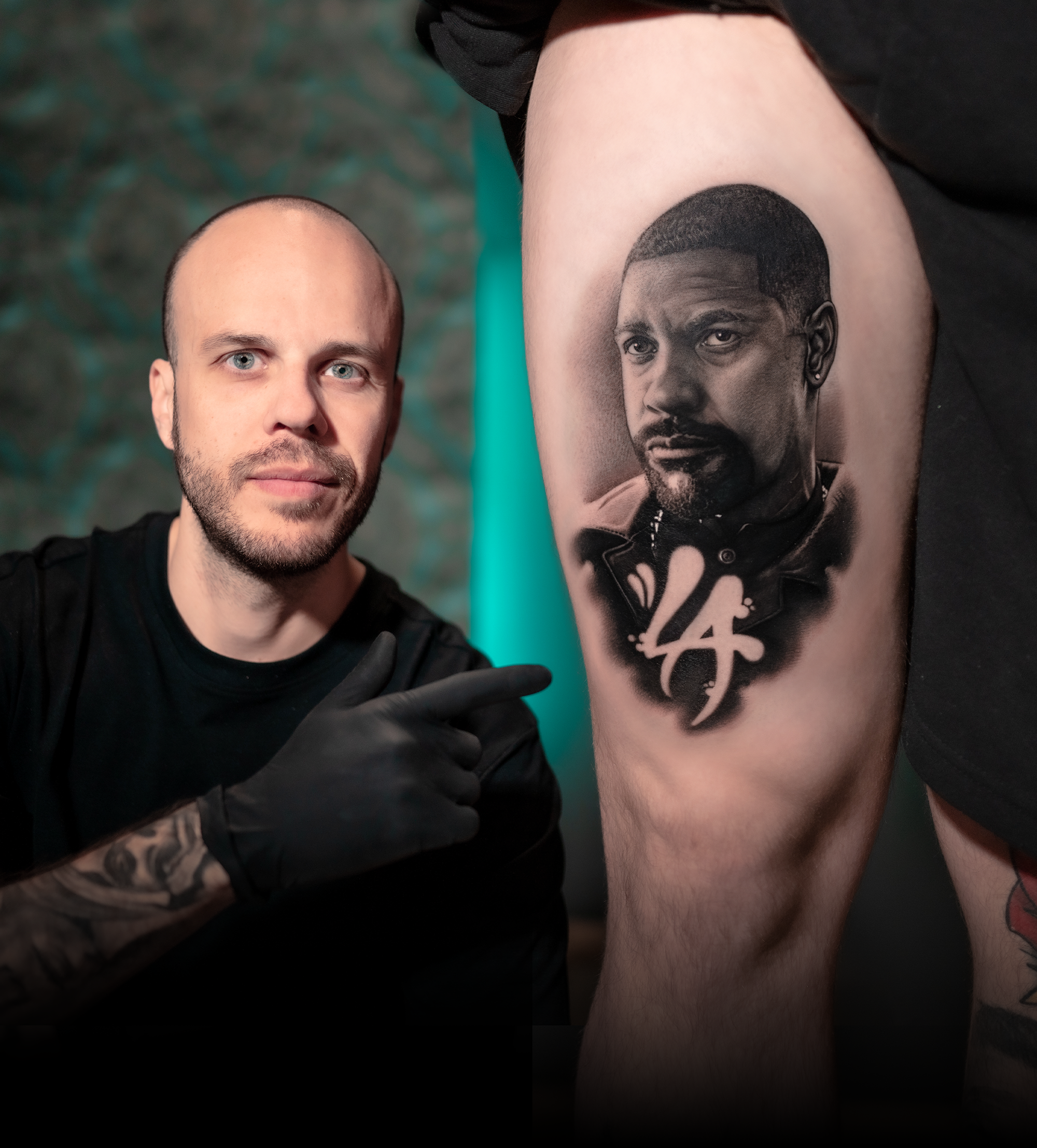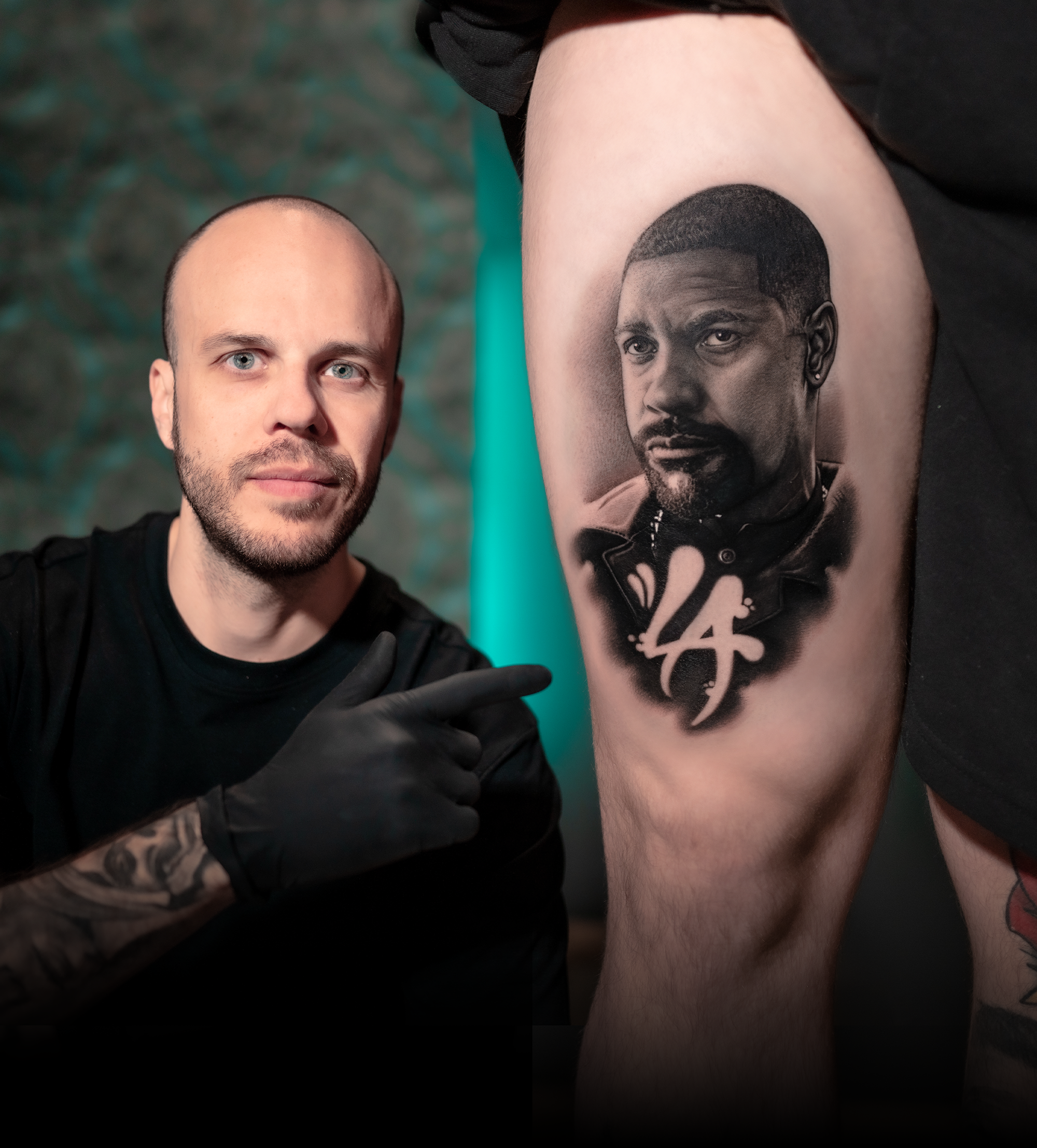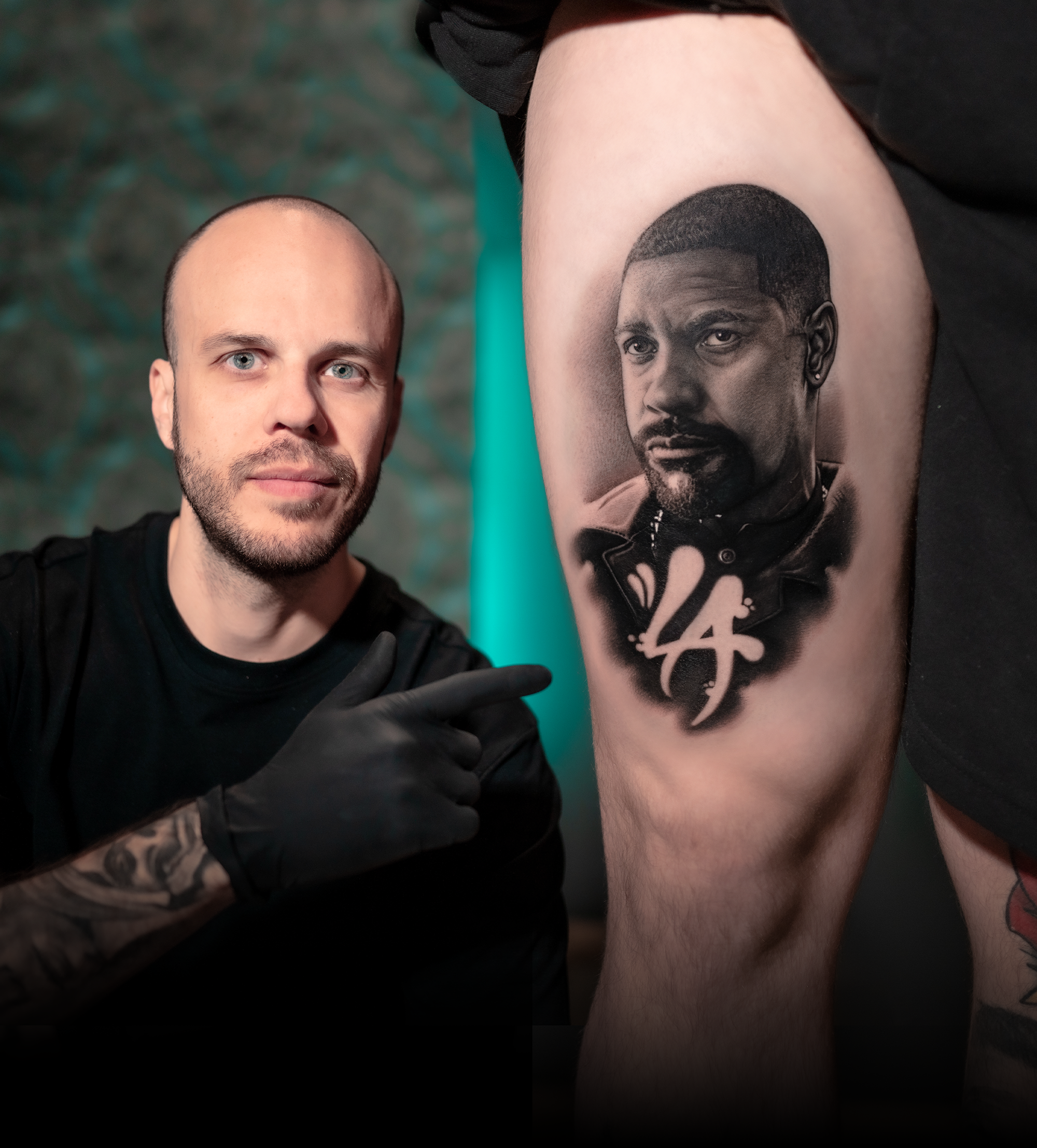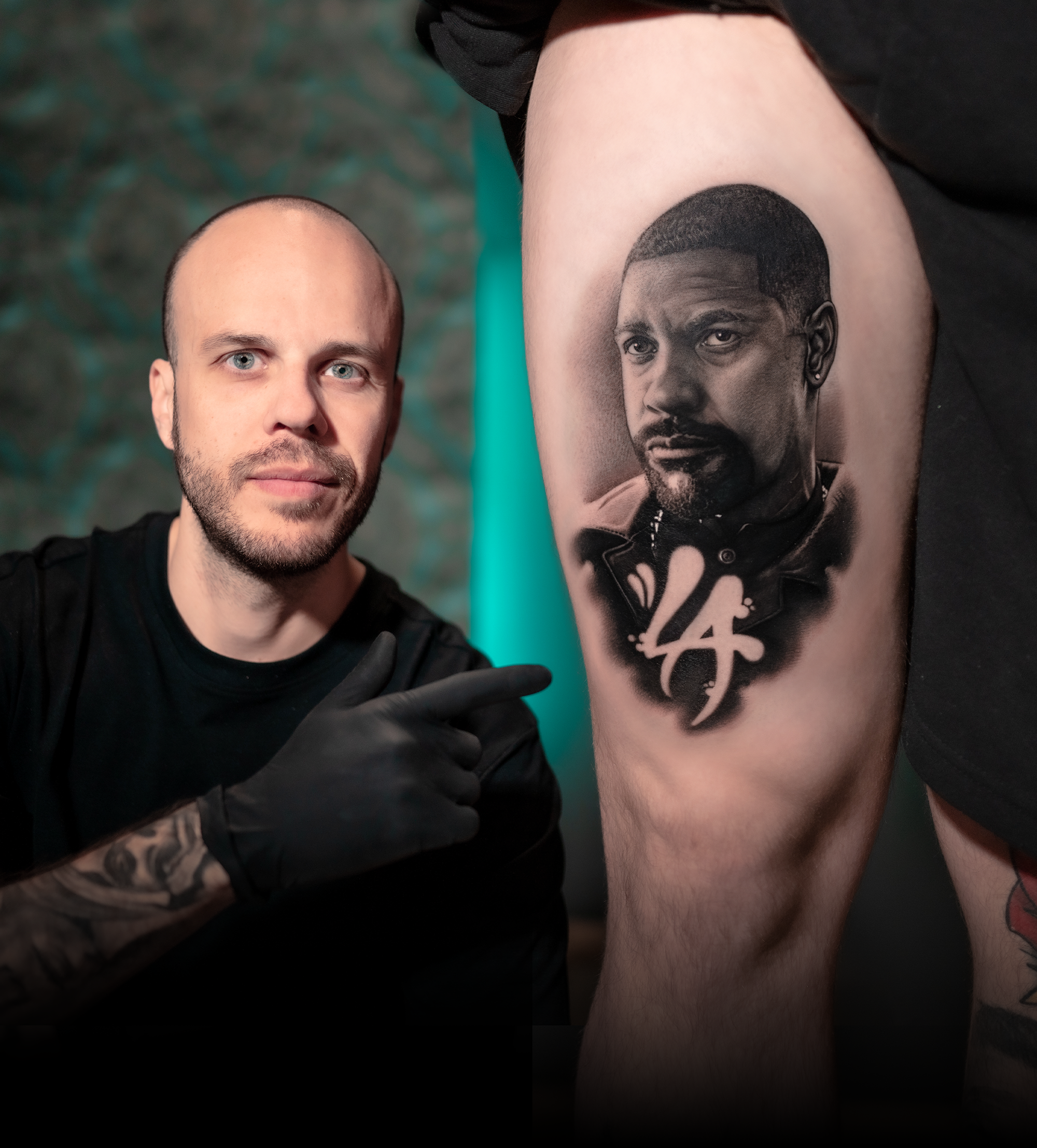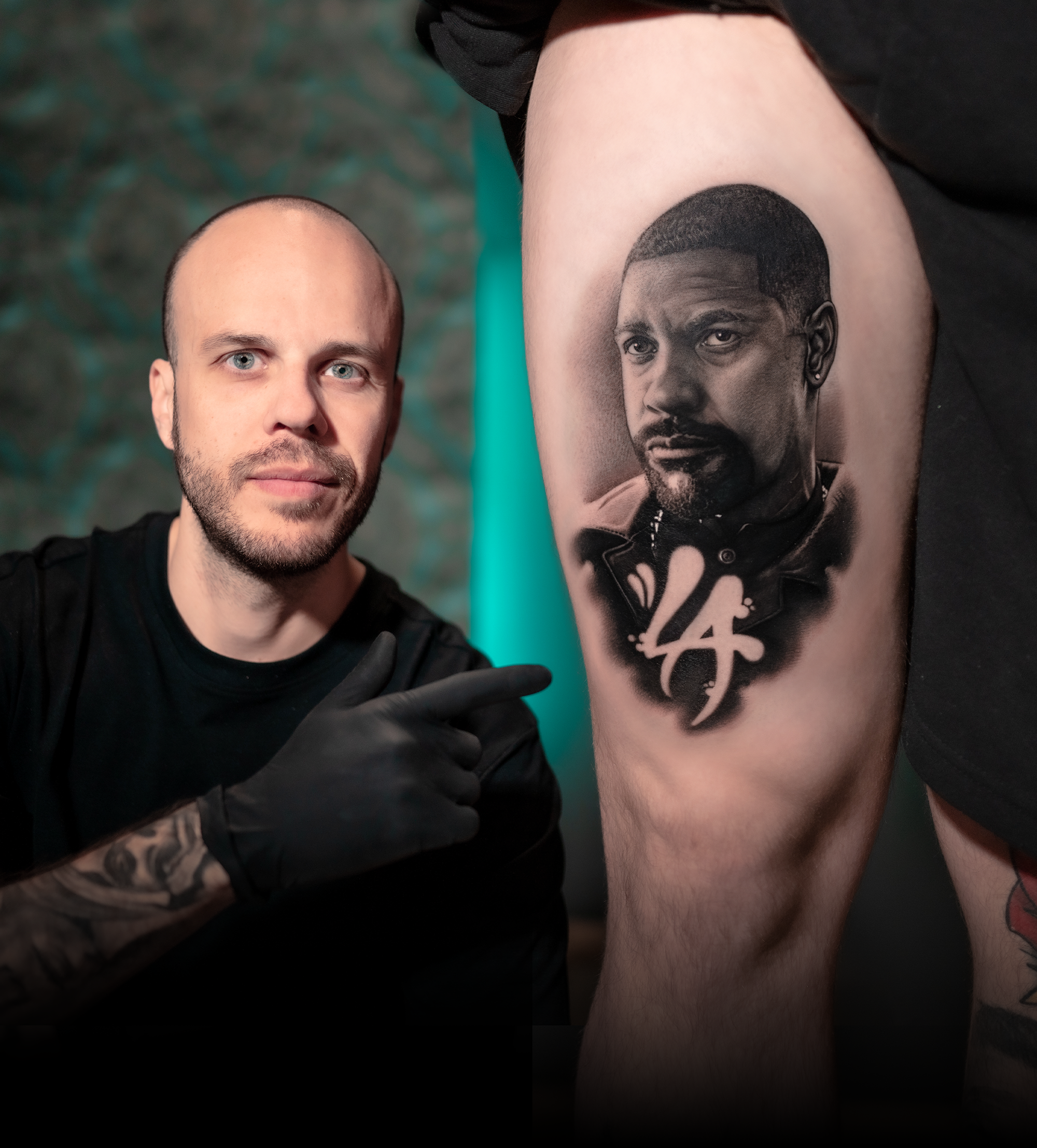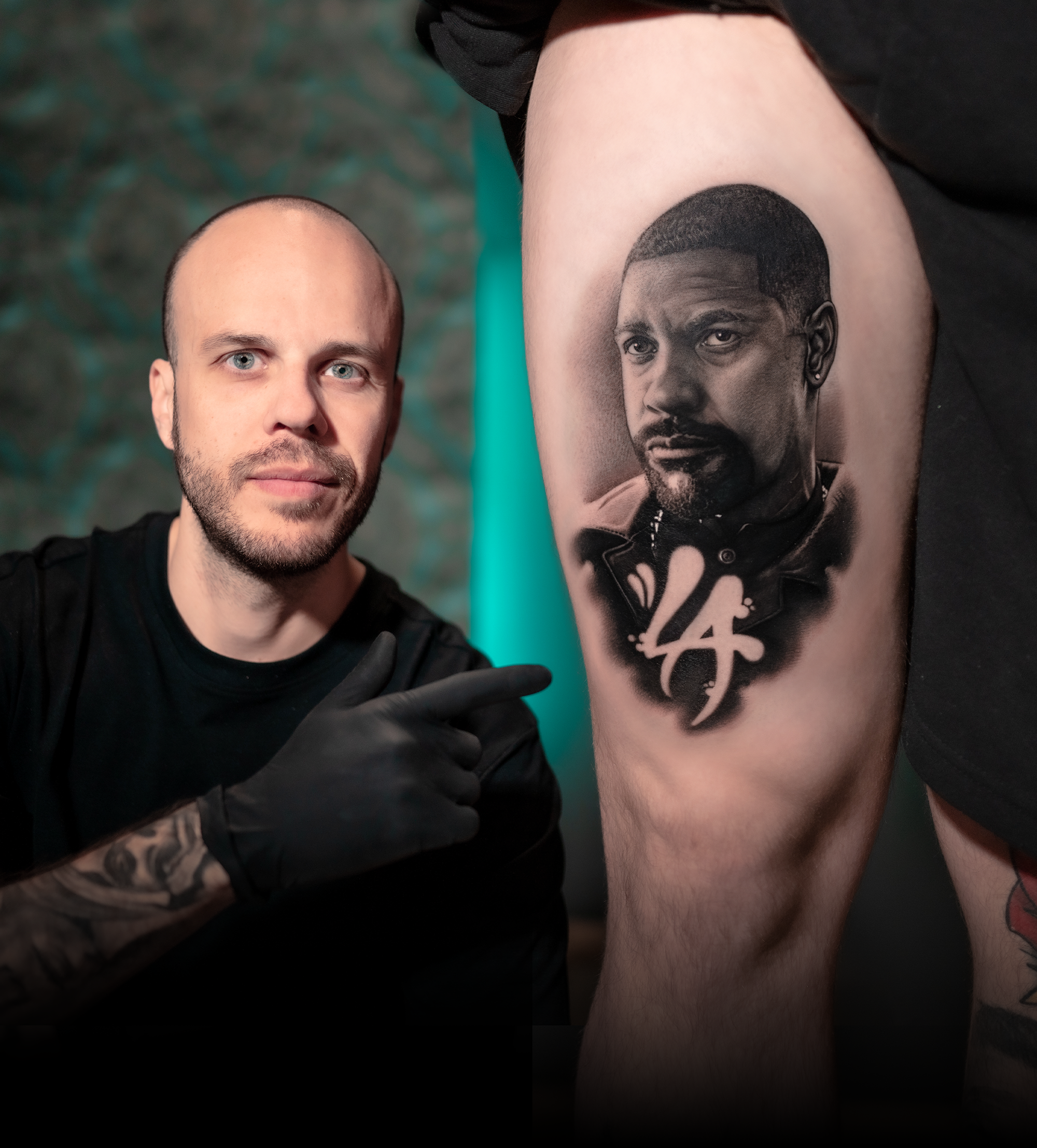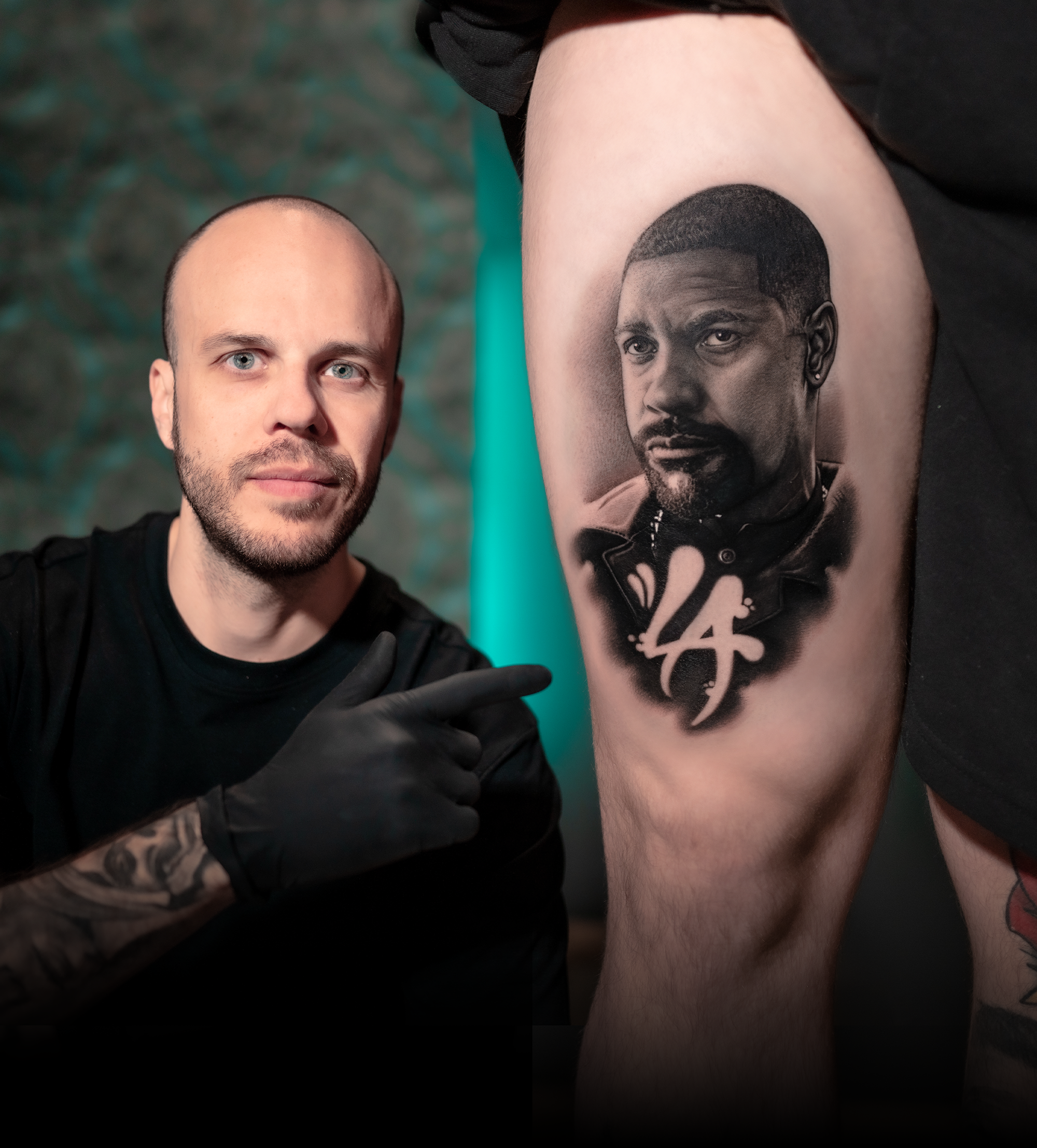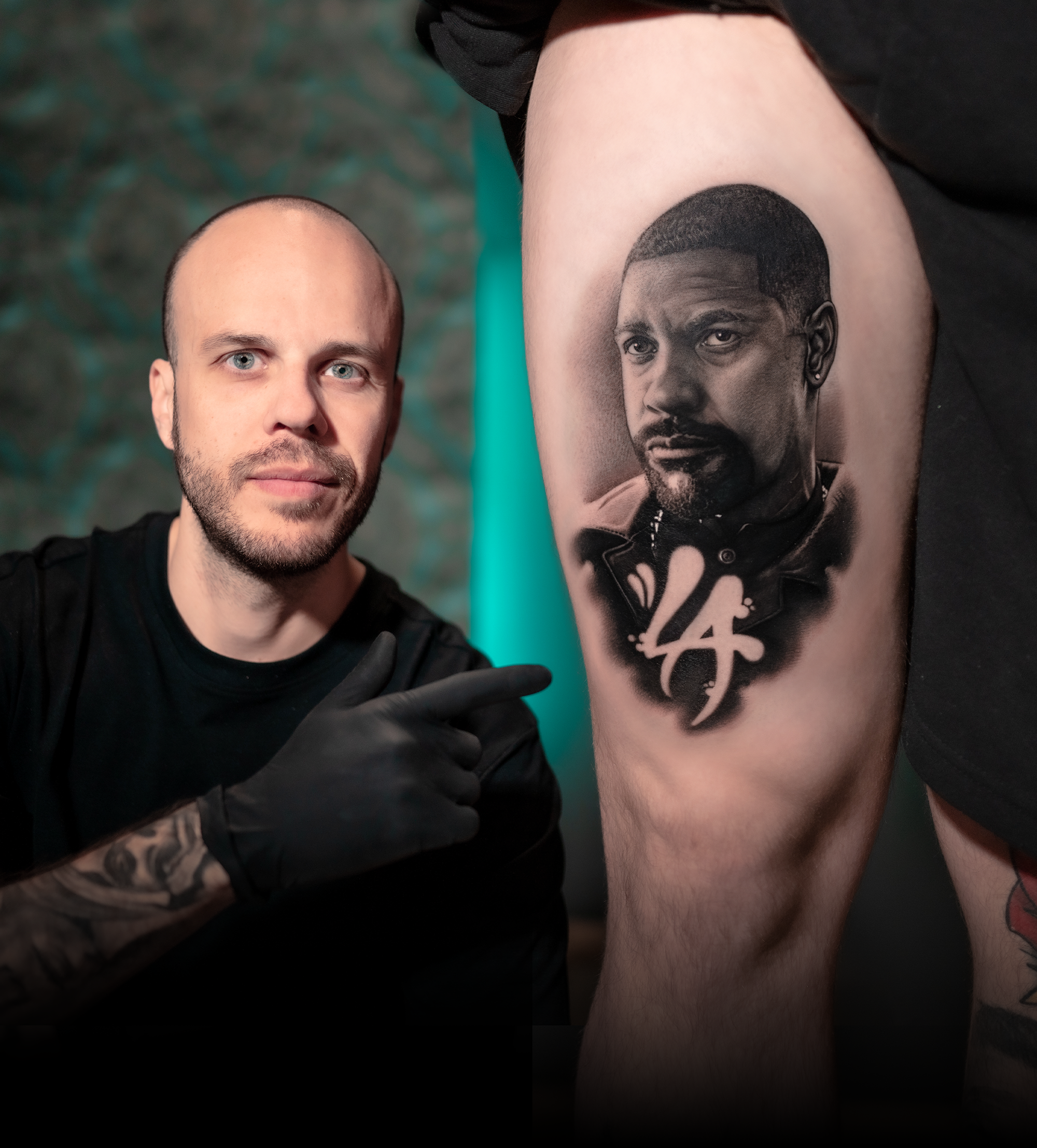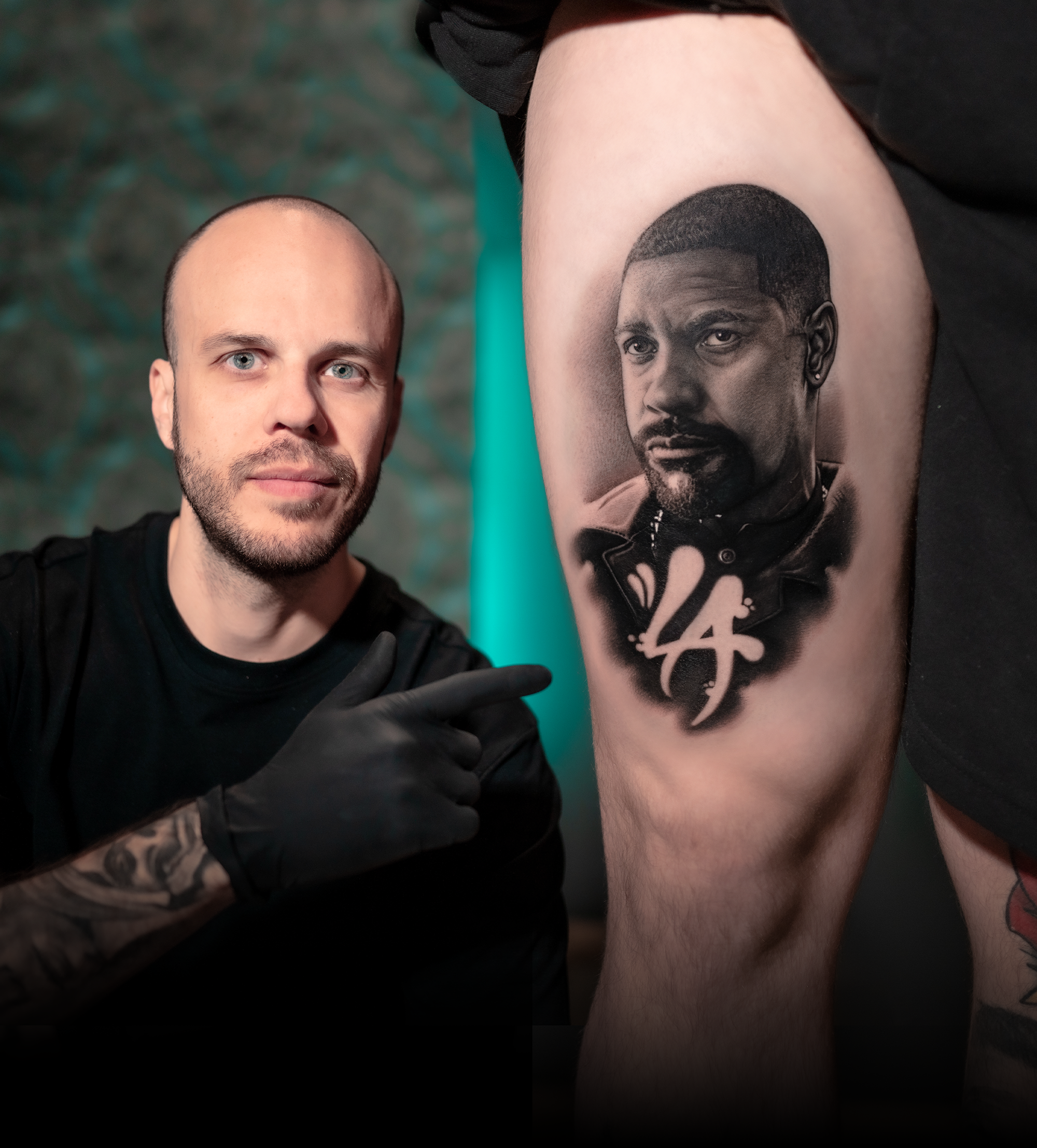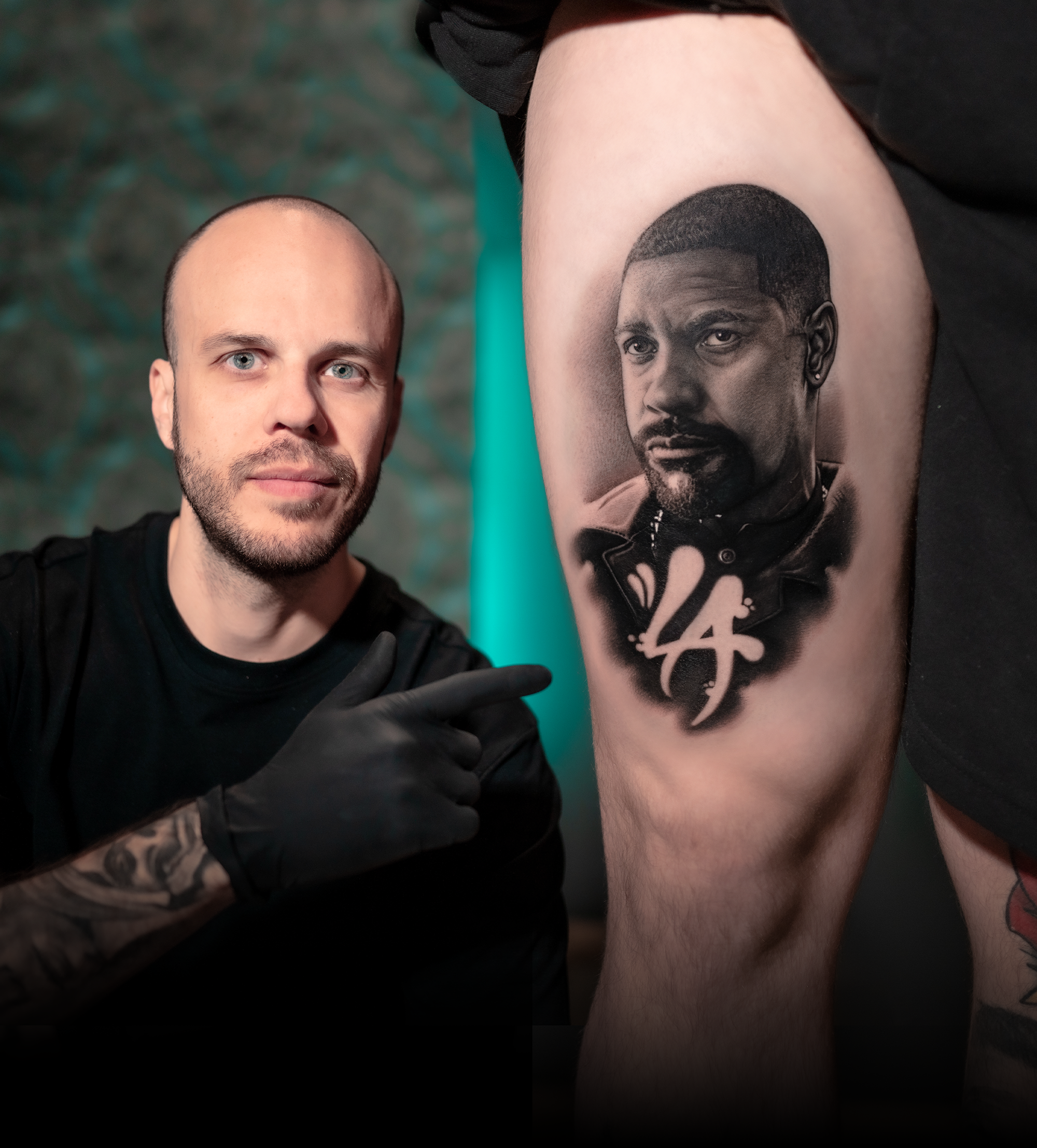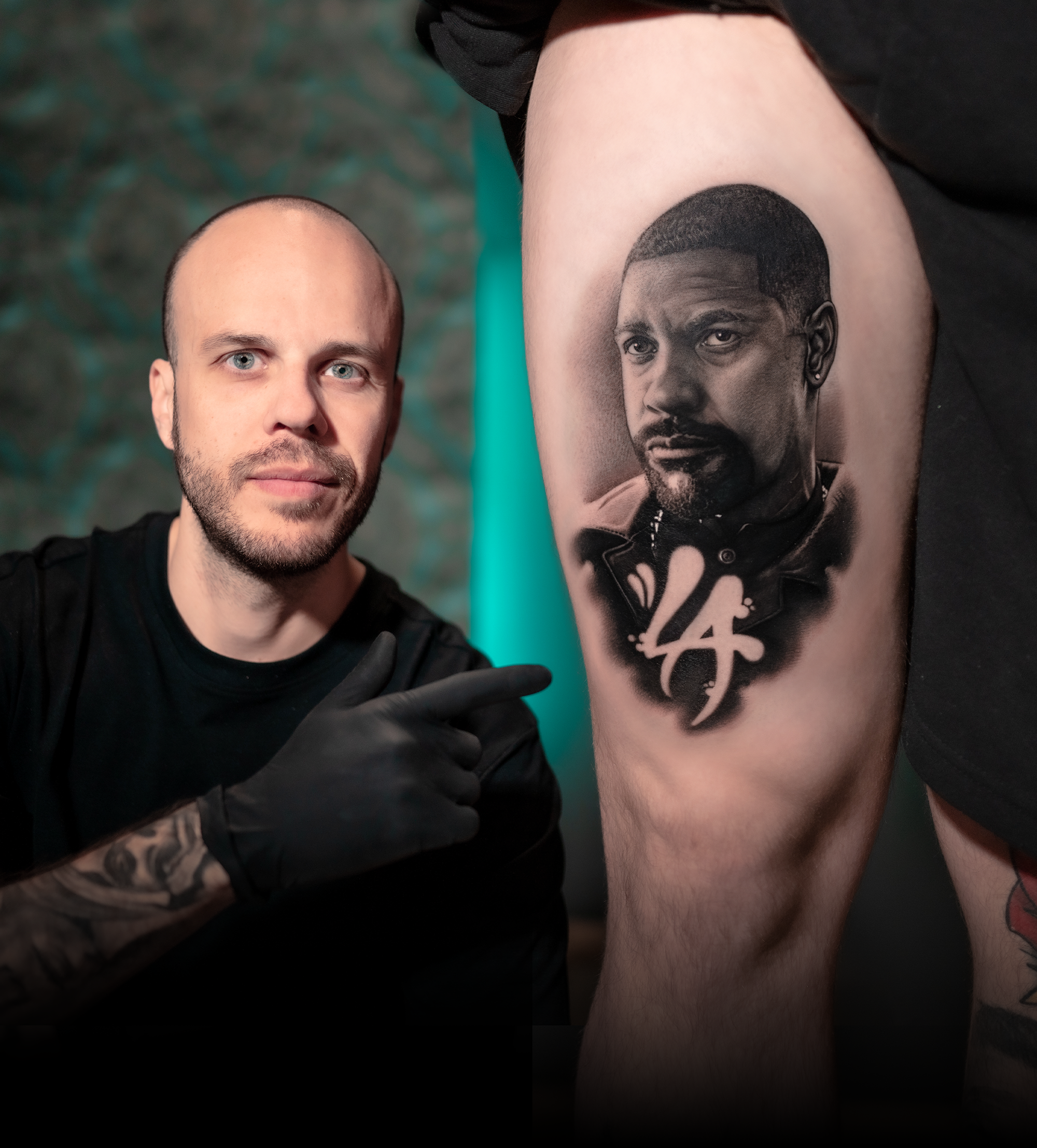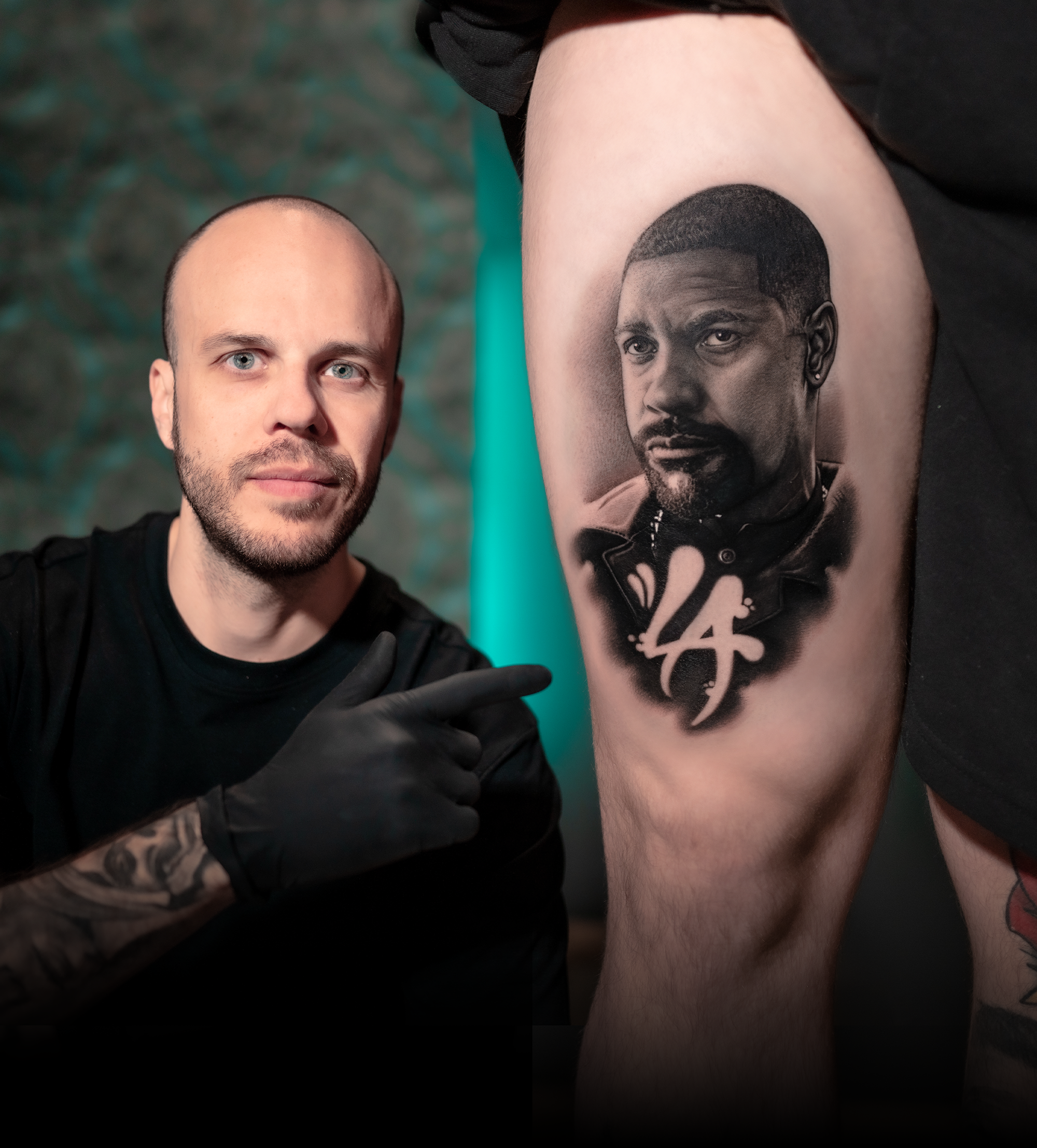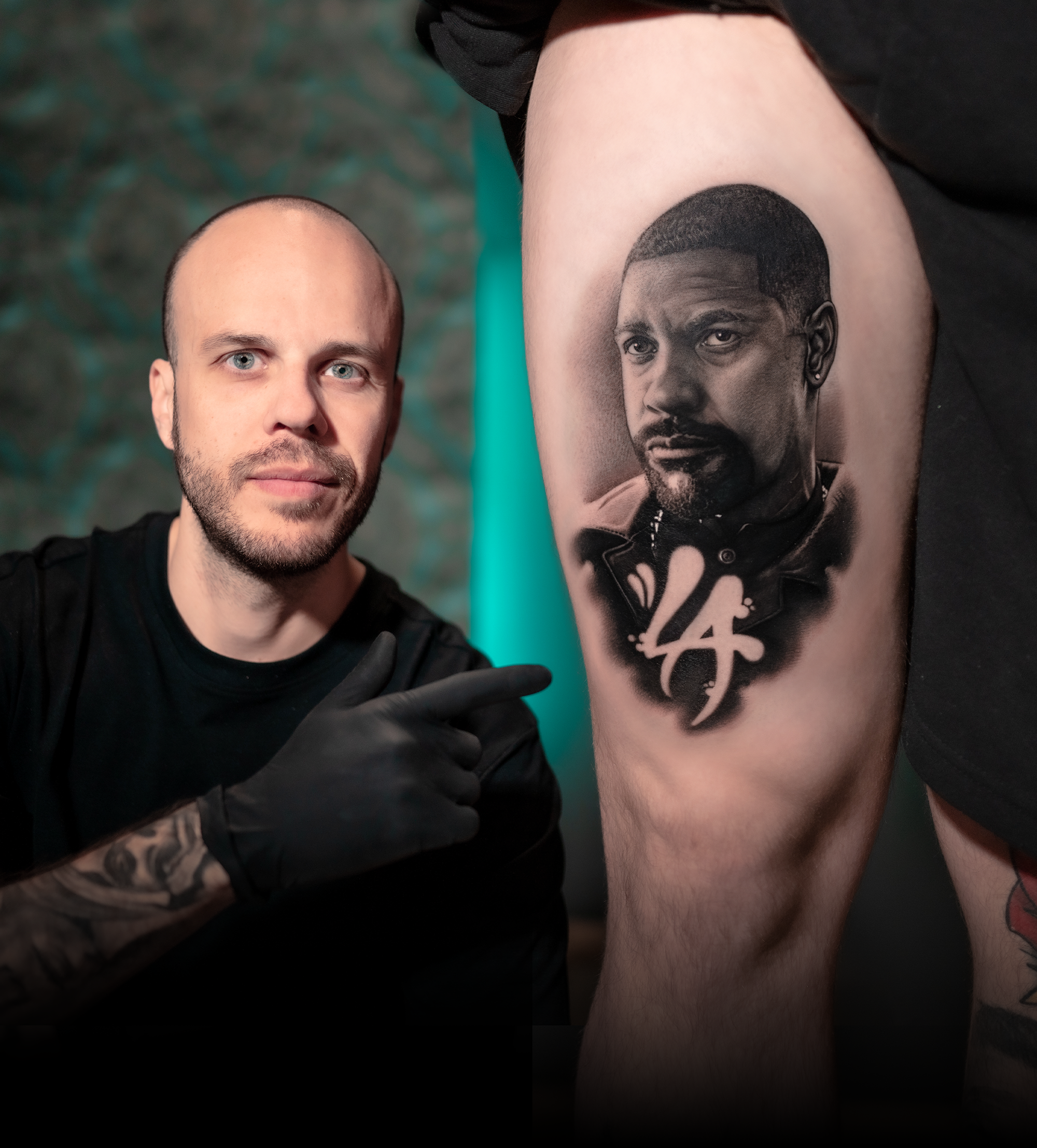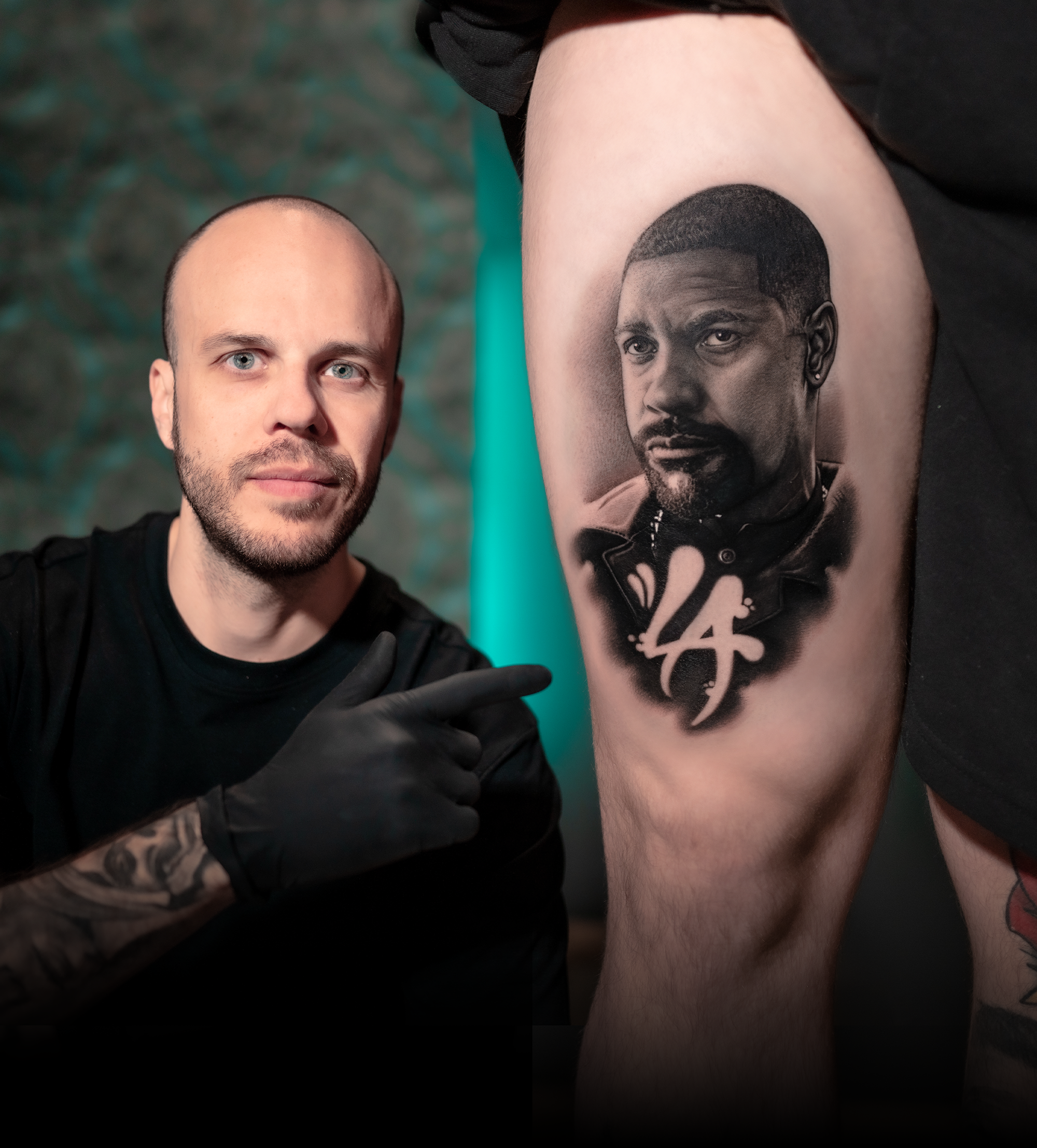 12. FRONT AND HAIR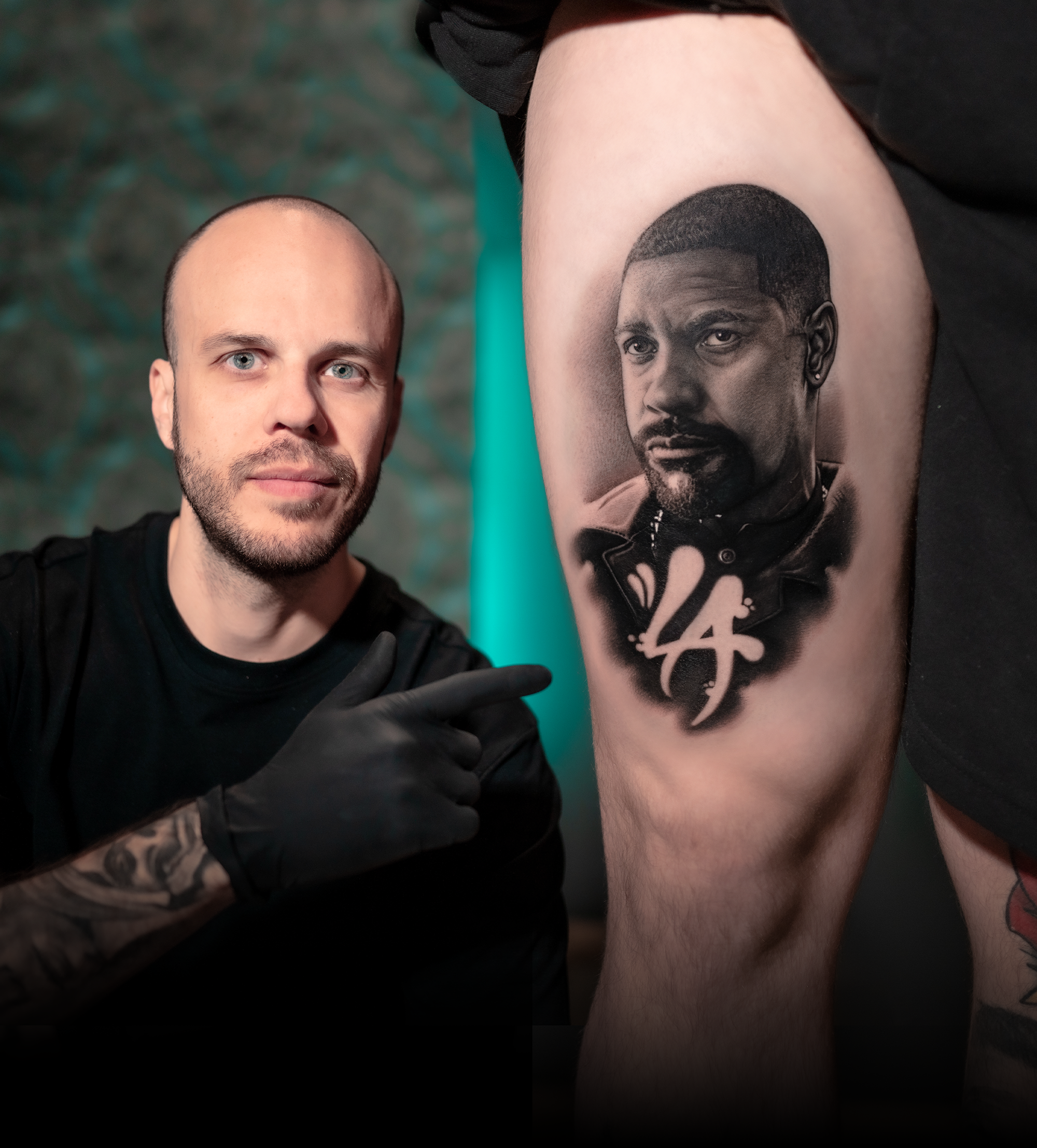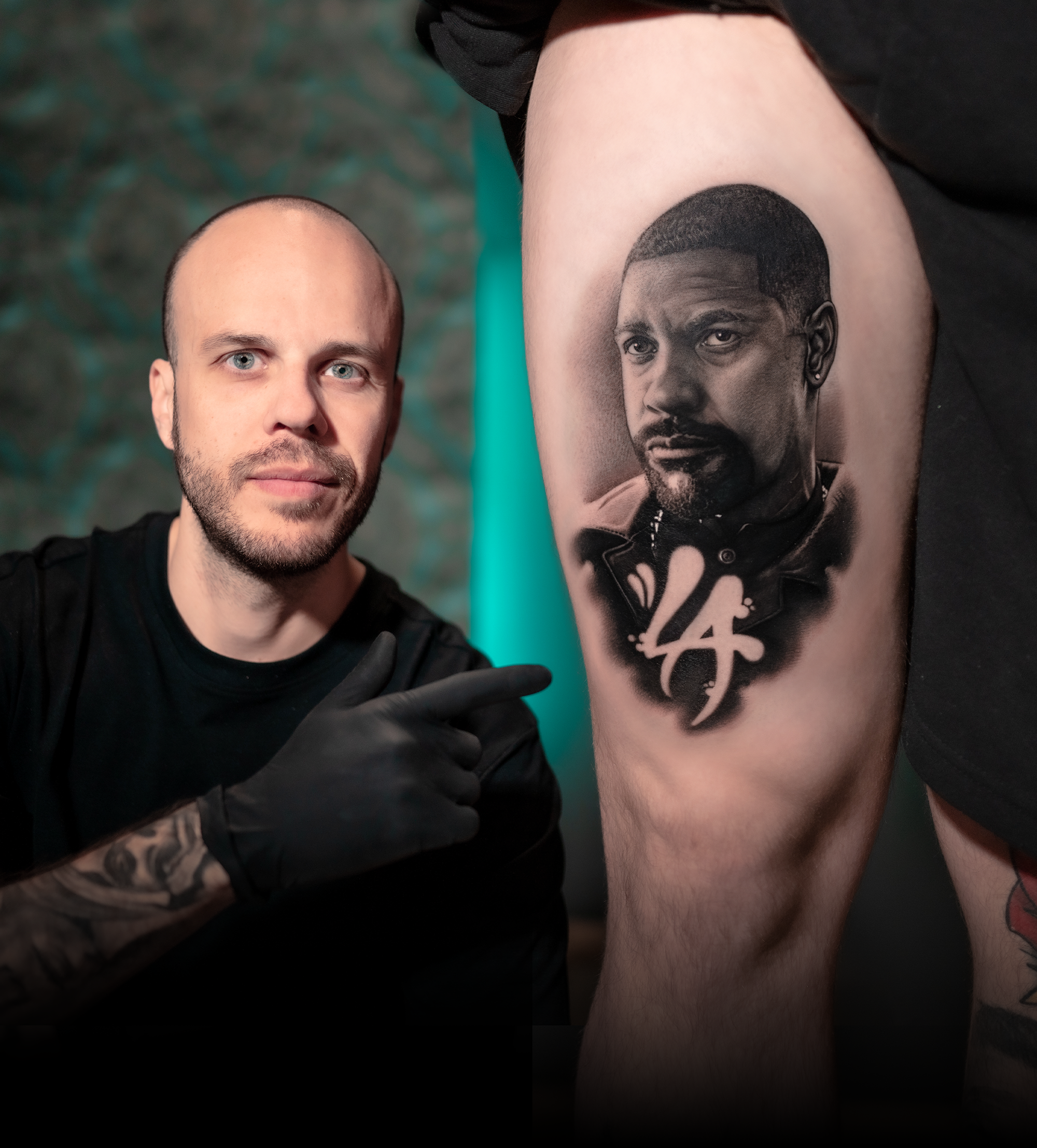 Forehead and hair I
08:59 min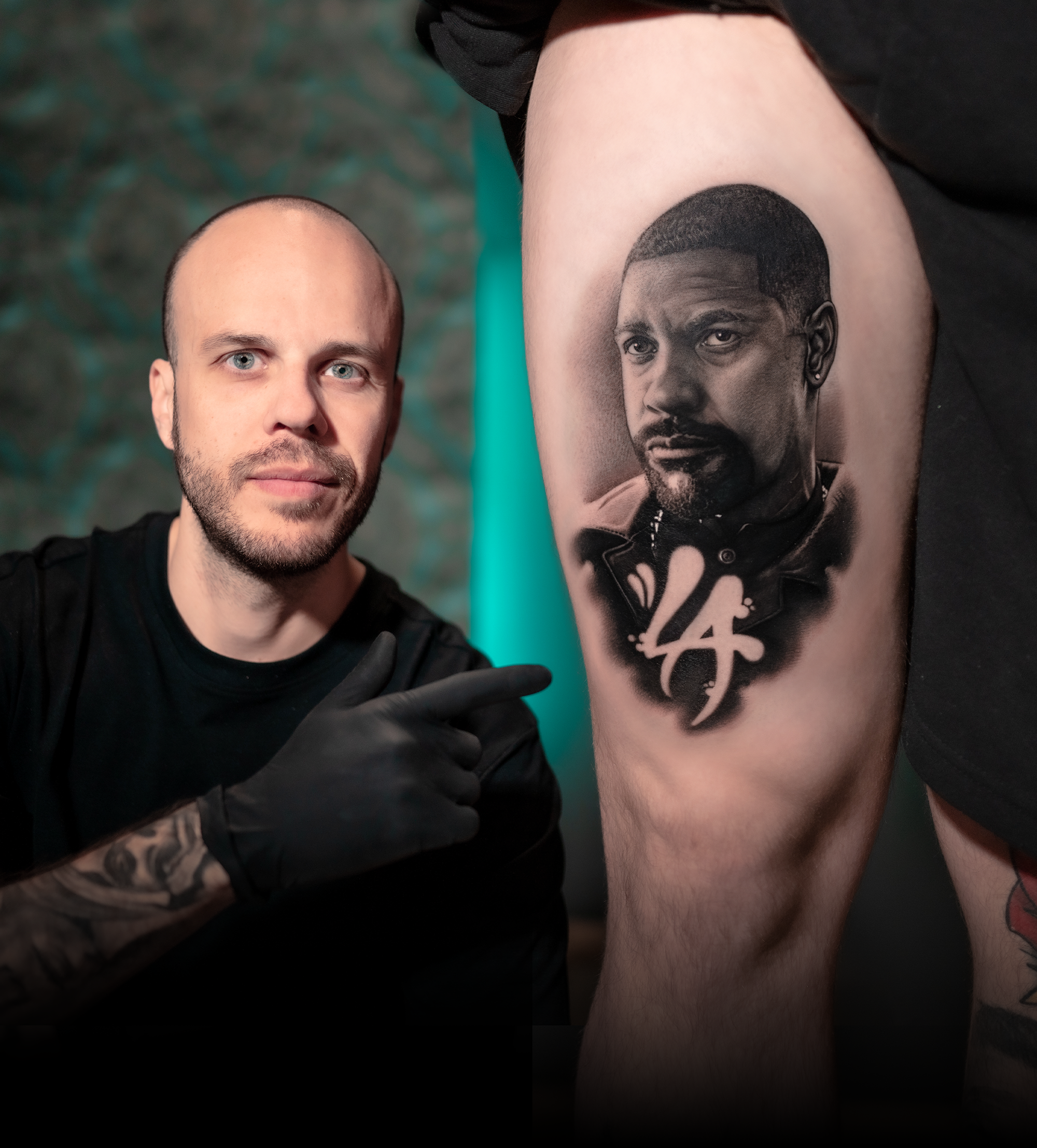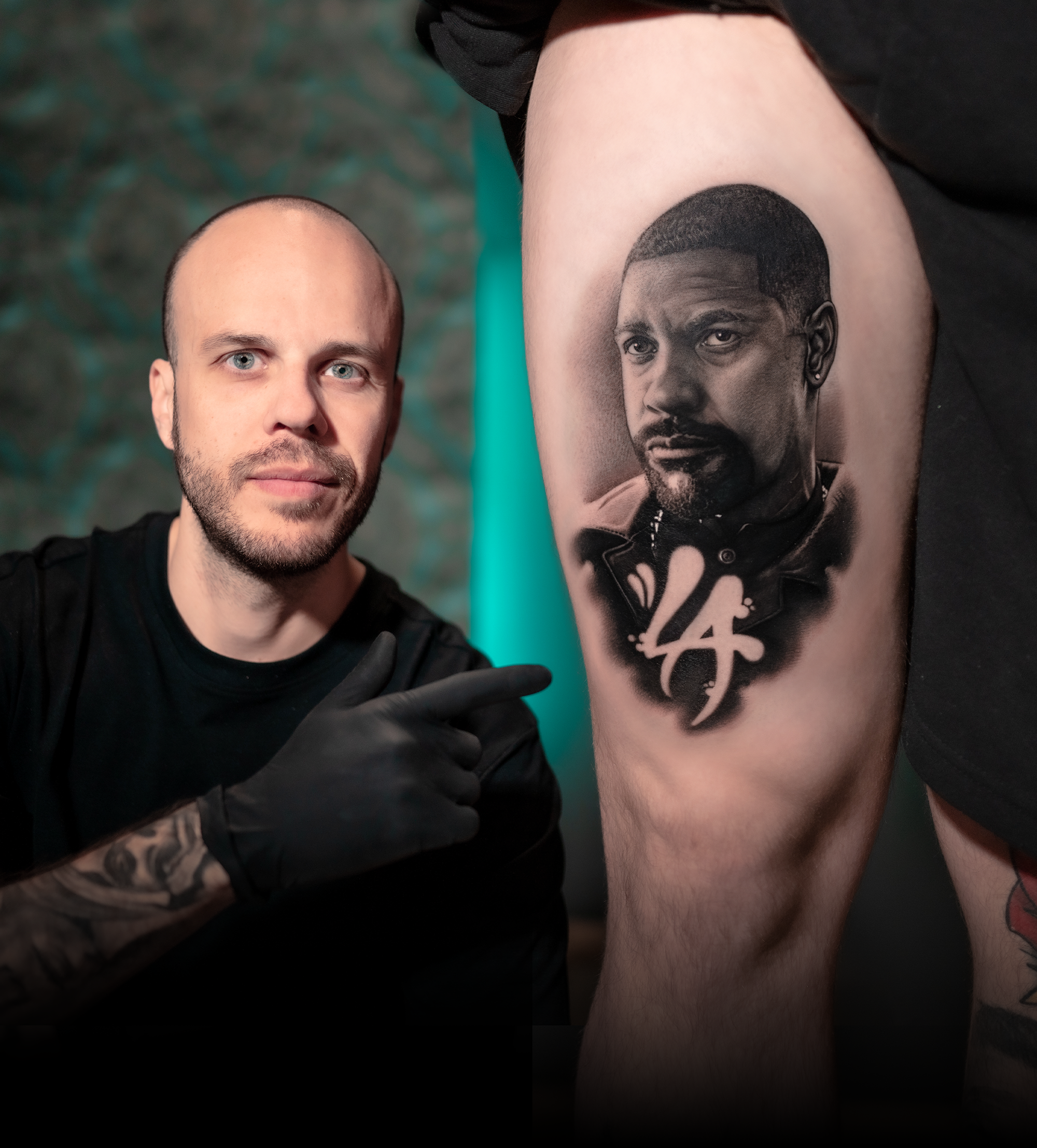 Forehead and Hair II
09:31 min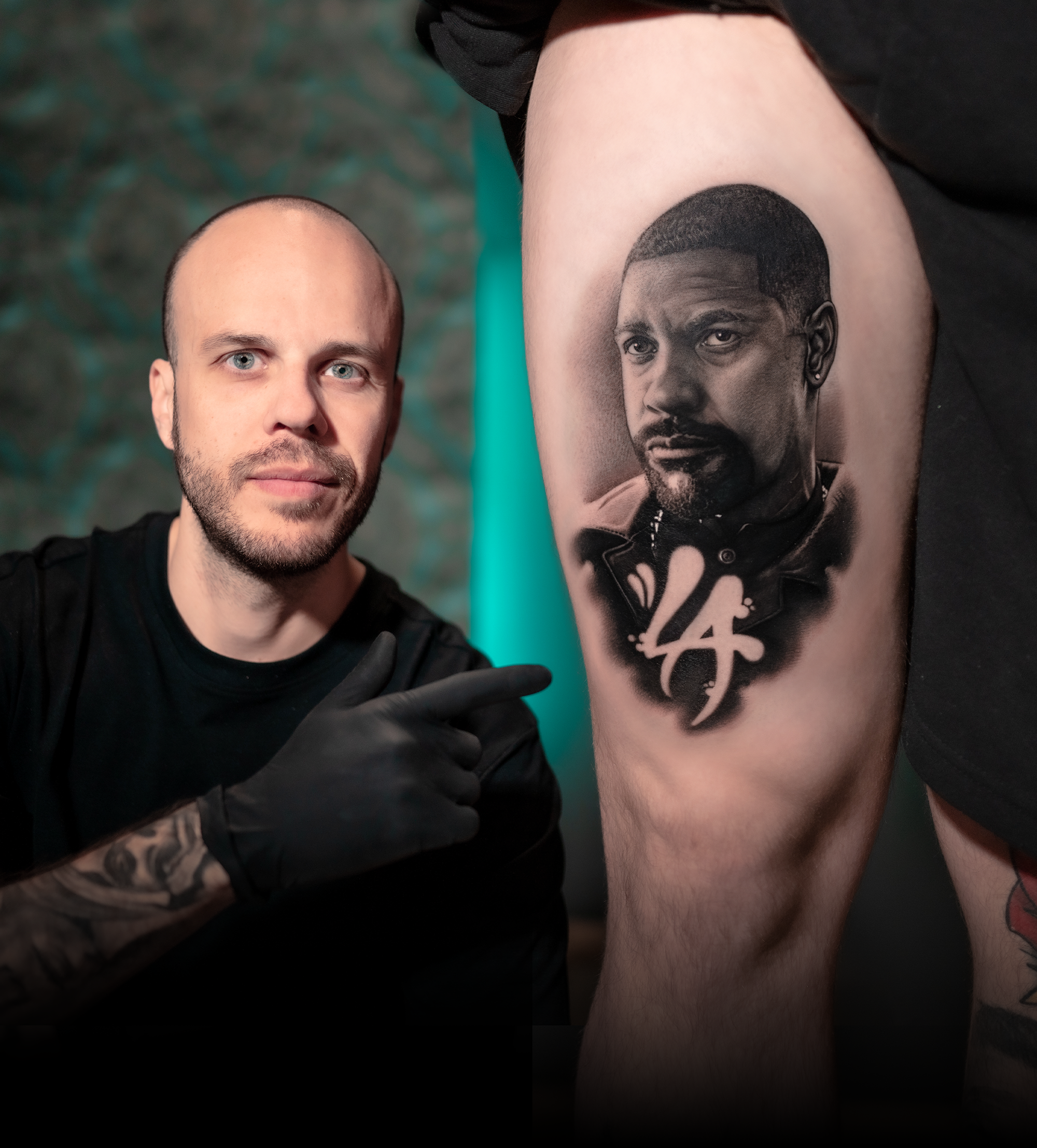 13. LATEST DETAILS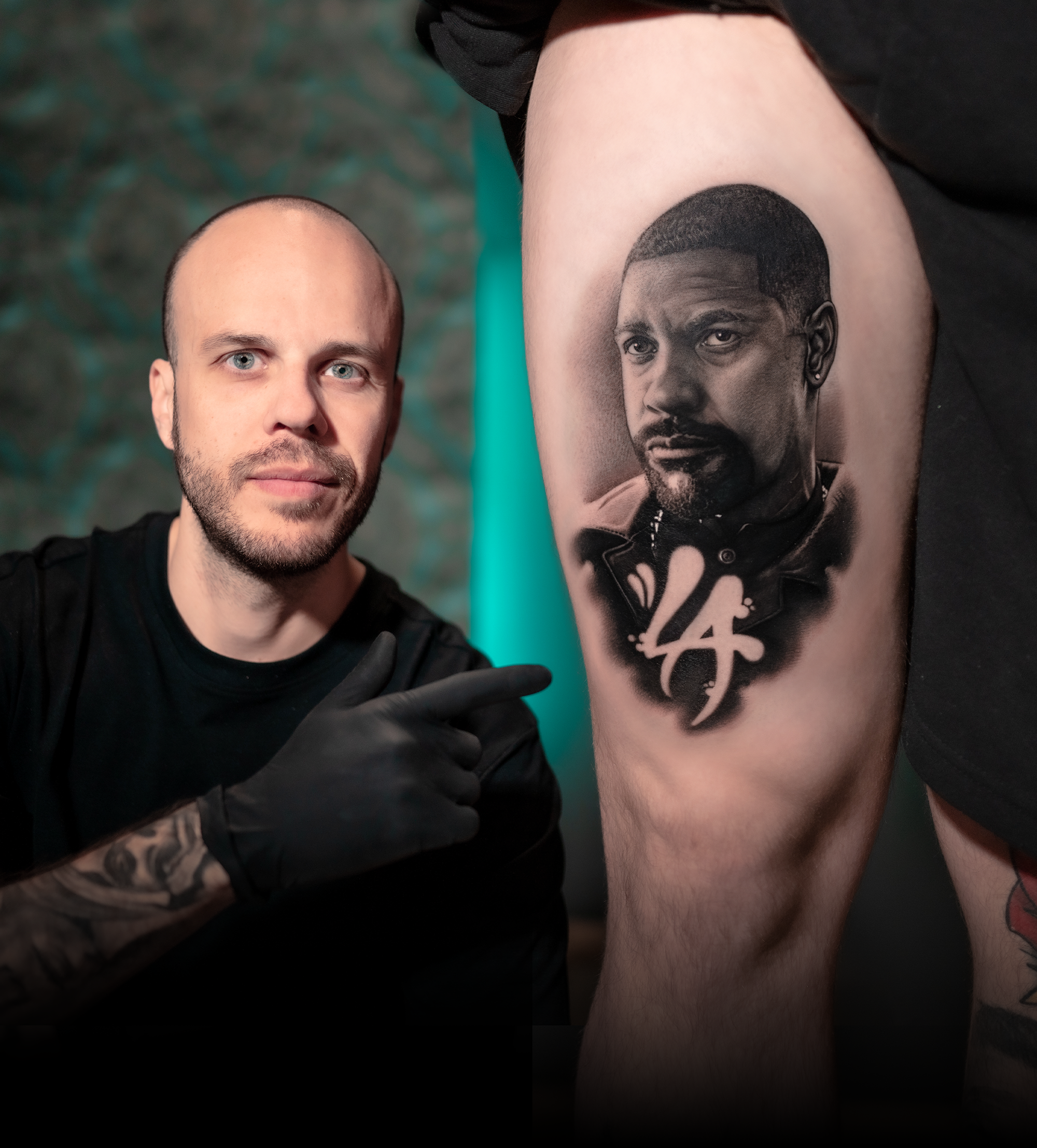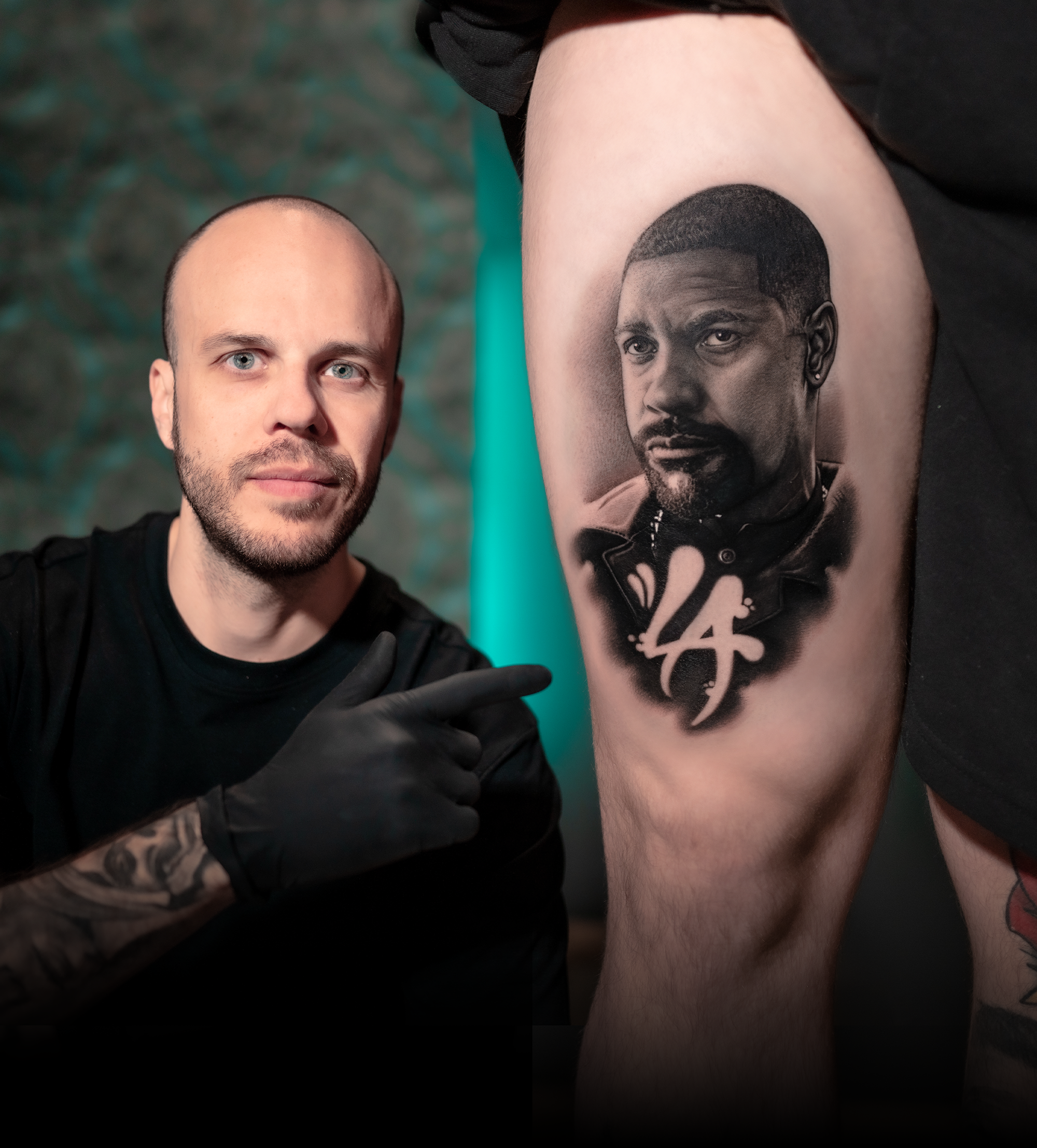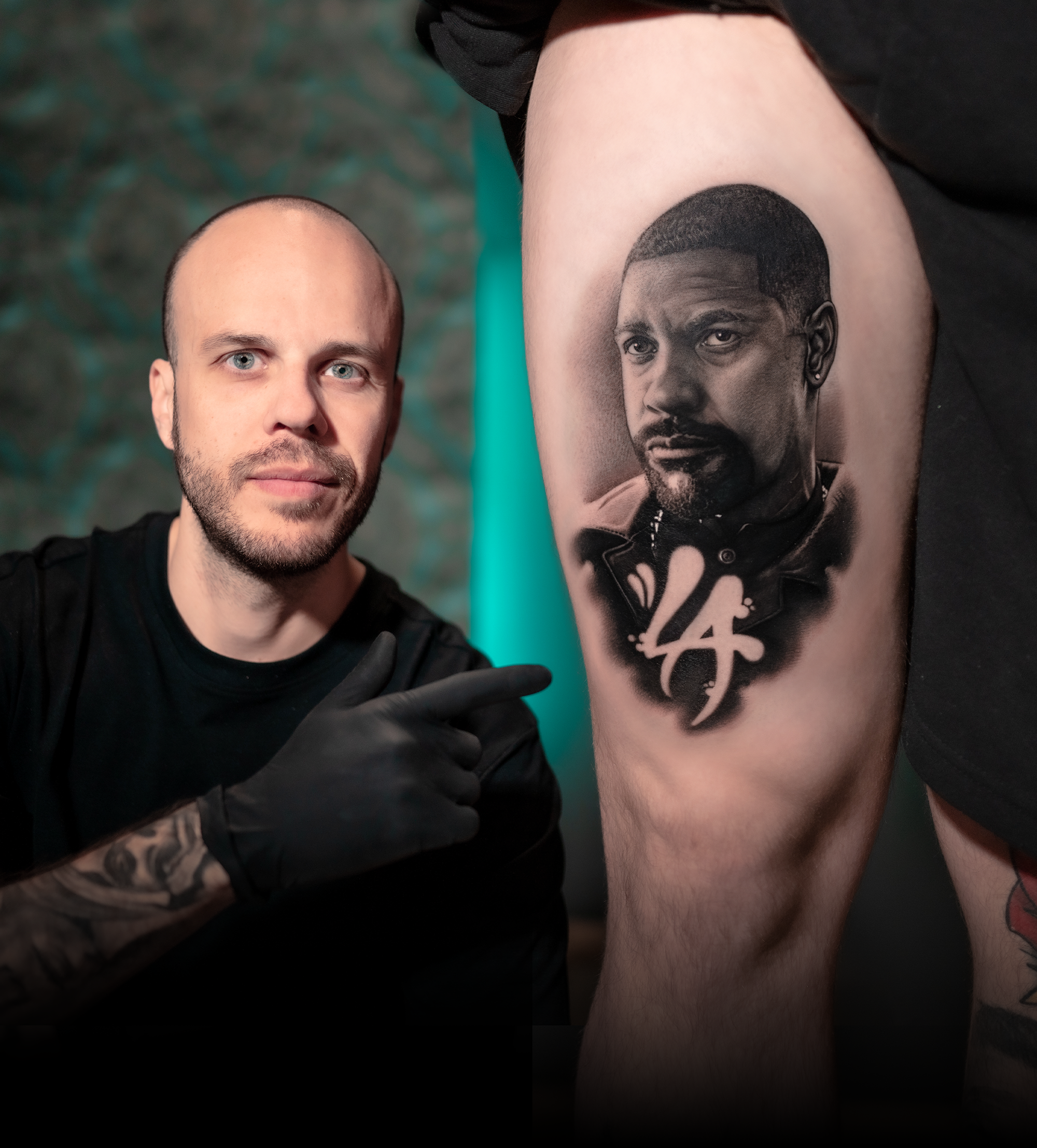 Summary and Farewell
01: 58 min
14. TATTOO HEALED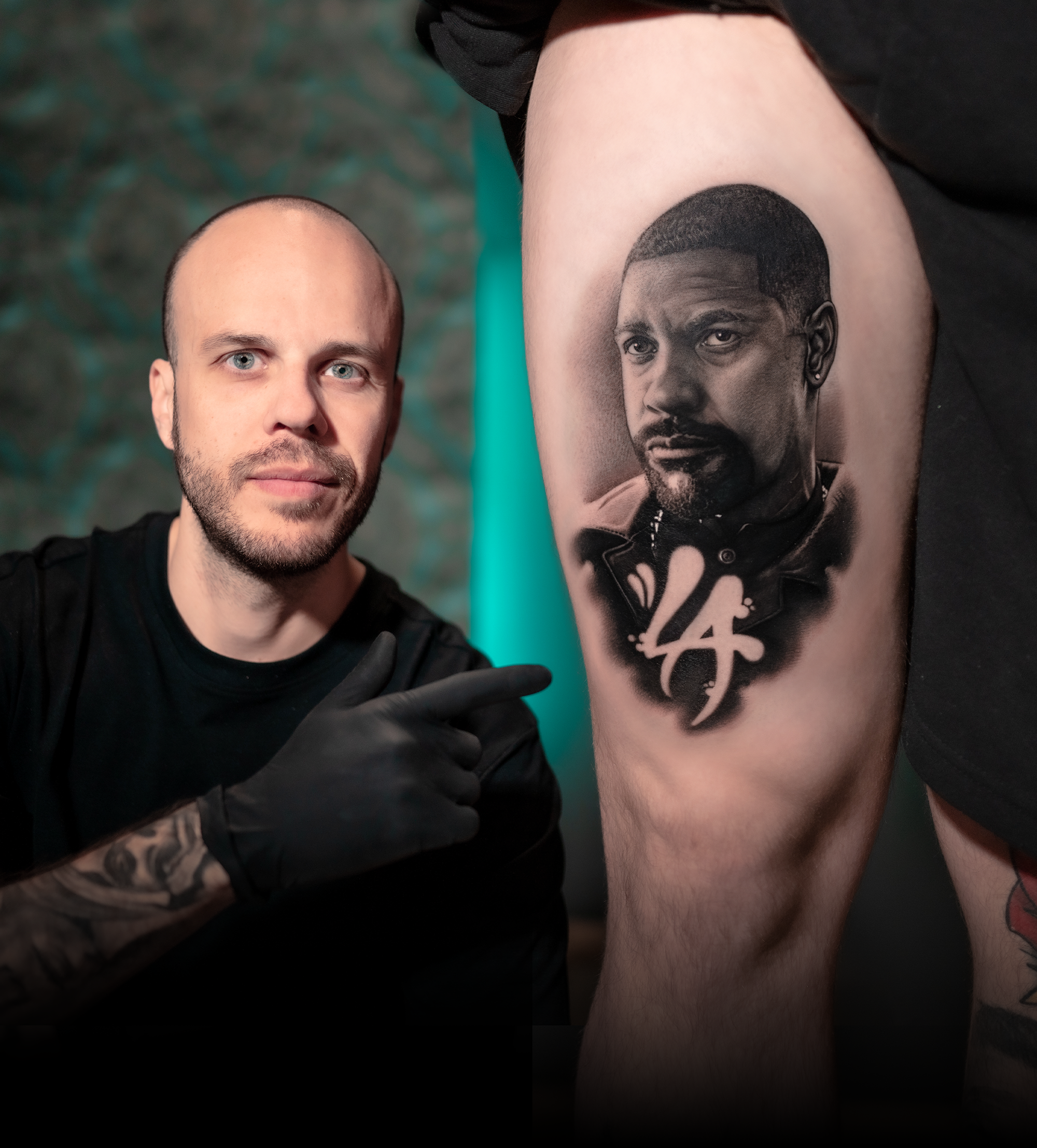 16. FINAL PROJECT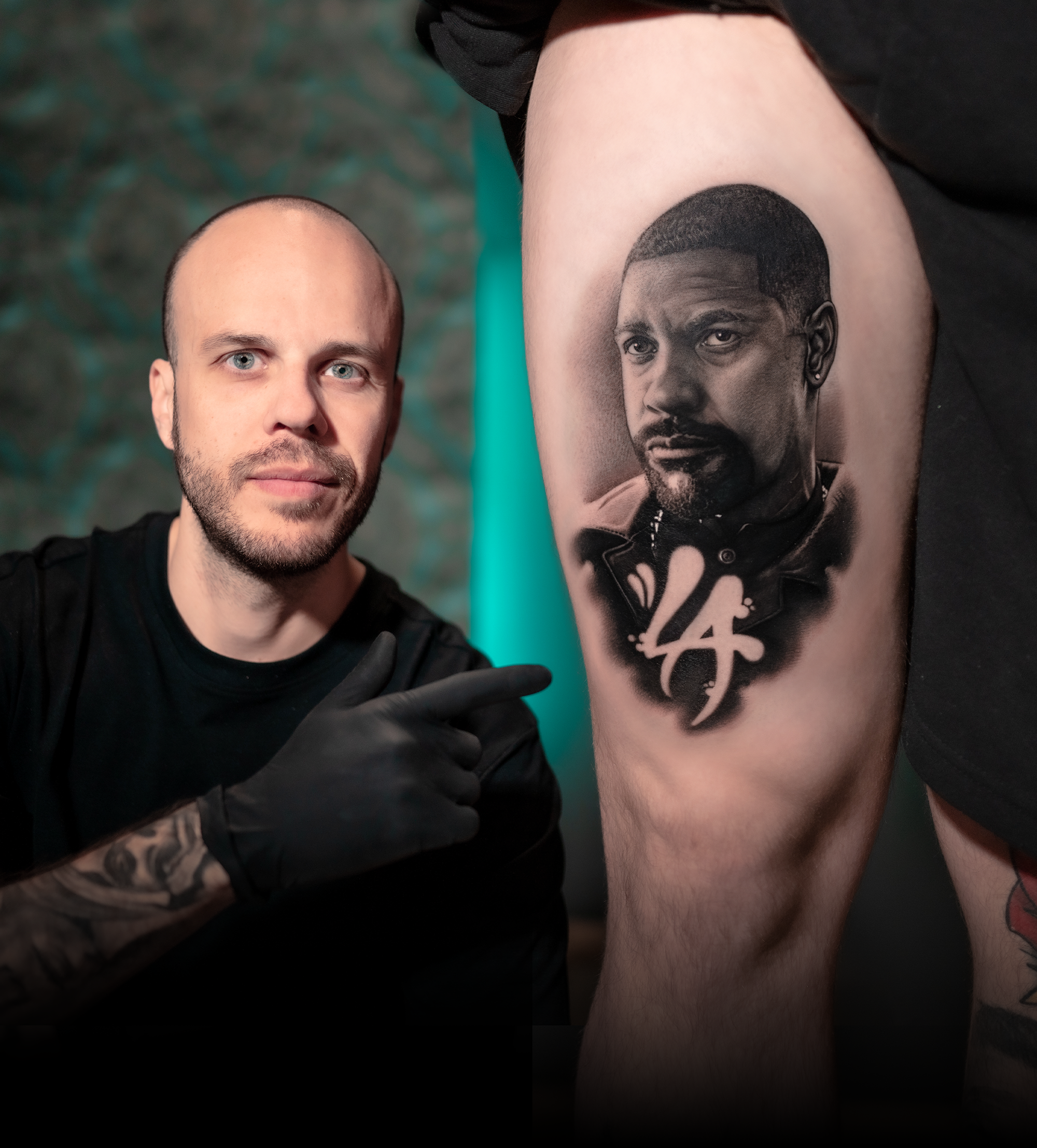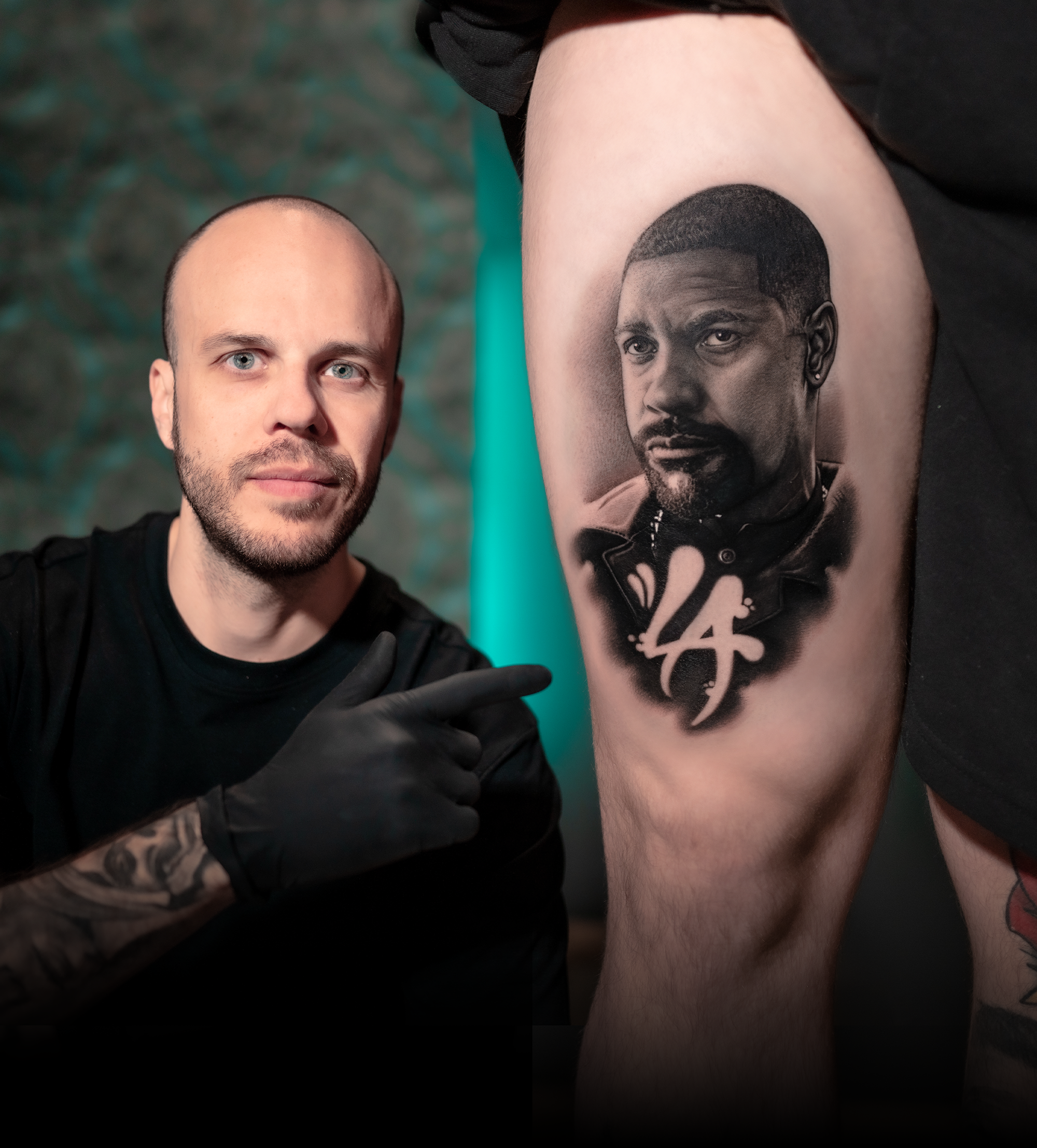 Materials you need to start with
Teacher
Alex Díaz
Tattoo artist specialized in realism, traditional and japanese.
Reviews
Candid video opinions from students who have transformed their lives.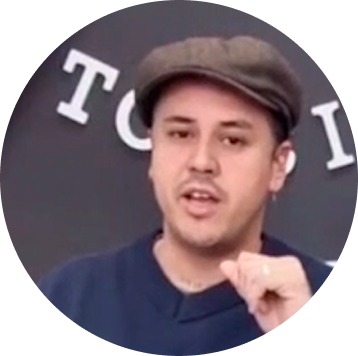 Alfredo Evangelista
España
Color realistic portrait tattoo
"The price is phenomenal, accessible to anyone. I have realized many techniques too need to be perfected."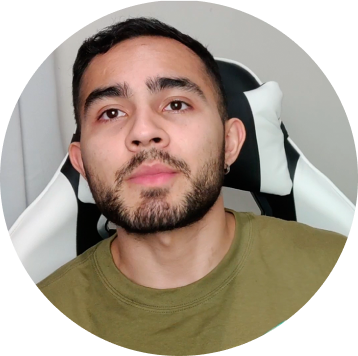 Ever Duque
Nueva York
Realistic portrait tattoo
"Totally recommended for everyone who wants to take a new step, apply a new technique and grow as an artist."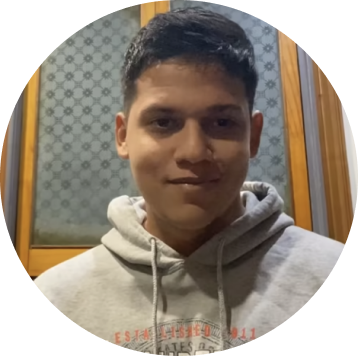 Yam Vega
Cuba
Realistic portrait tattoo
"I liked it from the first moment I saw the course for sale and didn't hesitate to get it, it is too complete and everything is detailed."
Tatuaje retrato realista con bobinas y rotativas
Muy bueno , realmente te resuelve las dudas , muy bien explicado . Me encantó .
Agradecemos tu aprecio por nuestro gran trabajo y nos complace saber que has disfrutado de la experiencia de aprendizaje. Nuestro objetivo es brindarte las herramientas necesarias para que puedas crecer y desarrollarte en el mundo del tatuaje.
muy buena enseñanda
Soy tatuador pero estoy retomando esto depués de algún tiempo y me gusta la forma de explicar y enseñar las cosas si hubiera tenido este tipo de información cuando estaba empezando me hubiera ahorrando mucho proceso para la curva de aprendizaje, recomendado el curso
Nos complace saber que estás disfrutando y encontrando valor en el seminario. Apreciando tu perspectiva, tu retroalimentación también puede ayudar a otros tatuadores, tanto principiantes como aquellos que están retomando su carrera. ¡Mucho éxito en tu regreso al mundo del tatuaje!
todo lo que necesitas saber
esta buenisimos los cursos, siempre se puede aprender algo nuevo de cada tatuador, nunca dejemos de aprender y estos cursos son ideales.
Aprender y mejorar constantemente es clave en cualquier disciplina, y nos alegra saber que estás aprovechando al máximo nuestros seminarios. ¡Sigue adelante con tu proceso de aprendizaje y nunca dejes de buscar nuevas formas de crecer como tatuador!
Muito Bom
Curso muito bem explicado, imagem de vídeo perfeita! Recomendo
Estamos orgulhosos por saber que o nosso curso foi útil para si e esperamos que possa continuar a aprender e a crescer connosco. Obrigado por escolher a nossa academia em linha para melhorar as suas competências em tatuagem!
Tatuaje de retrato realista con rotativa y bobina
Curso excelente.
Las explicaciones son claras y concisas, está todo muy bien estructurado para no perderte nada si pestañeas.
Comparte trucos muy buenos (y bastantes importantes) sobre cómo hacer un tatuaje, sobre cómo desenvolverte con las máquinas para hacer el proyecto... Sobre todo lo que puedas necesitar saber para un proyecto con estas características.
Sin lugar a dudas invertir en estos cursos es un acierto.
¡Muchas gracias por compartir tus impresiones sobre nuestro curso! Nos alegra mucho saber que lo has disfrutado y te ha resultado útil. ¡Seguiremos trabajando para ofrecerte la mejor formación posible y ayudarte a alcanzar tus objetivos!
Habability Certificate
Accredit your training and progress with a final certificate signed by your teacher.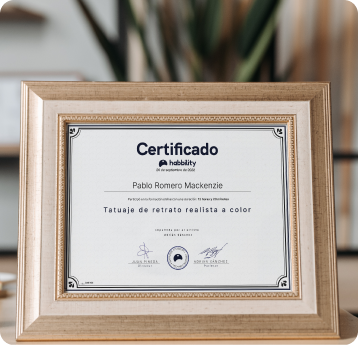 What to expect from a Habbility formation
Immediate access, for life and 100% online