Human figure oil painting
Learn to capture the delicacy of light on the human body by painting in oil on canvas.
25 students
José Borrell
Instant access:
100% Online
Teacher's signed certificate
Additional donwloable material
14-day guarantee, if you're not happy with your purchase, we'll refund 100% of your money. No questions asked. No content display limit.
Materials you need to start with
Teacher
José Borrell
Artist and Oil Painter
Reviews
Candid video opinions from students who have transformed their lives.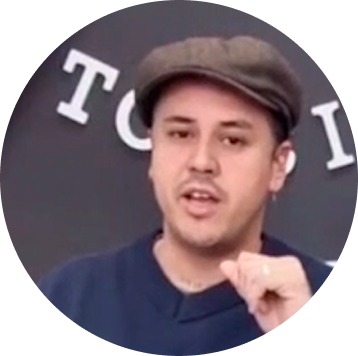 Alfredo Evangelista
España
Color realistic portrait tattoo
"The price is phenomenal, accessible to anyone. I have realized many techniques too need to be perfected."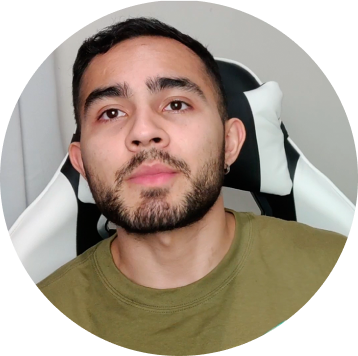 Ever Duque
Nueva York
Realistic portrait tattoo
"Totally recommended for everyone who wants to take a new step, apply a new technique and grow as an artist."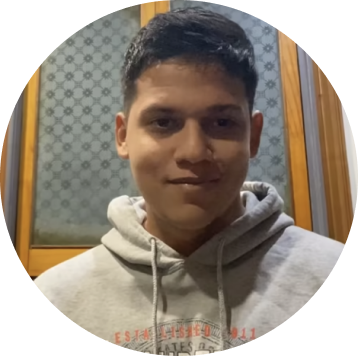 Yam Vega
Cuba
Realistic portrait tattoo
"I liked it from the first moment I saw the course for sale and didn't hesitate to get it, it is too complete and everything is detailed."
excelente curso
un buen curso y muy bien explicado
Great review
Really useful video. I went a video like that for a long time. Easy to see the process
Magnifico
El artista explica de una manera muy practica, sencilla y concisa los pormenores de la realizacion de una obra realista con alto grado estético además de hacerlo de manera muy fresca y a la ves divertida.
1000% satisfecho del curso
Muchas gracias por tu reseña positiva. Nos encanta saber que nuestro curso ha cumplido tus expectativas. ¡Gracias por ser parte de nuestra comunidad educativa!
Habability Certificate
Accredit your training and progress with a final certificate signed by your teacher.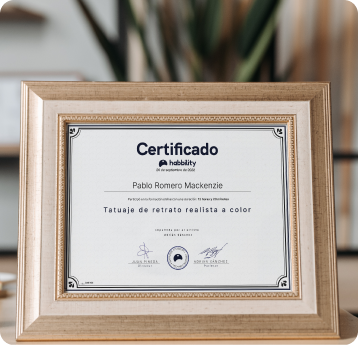 What to expect from a Habbility formation
Immediate access, for life and 100% online