The secrets of hyperrealism: The hand
Reach the highest level of detail in your works and take your first steps as a professional artist in front of clients and galleries.

98 students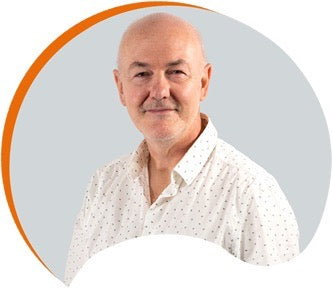 Javier Arizabalo
Instant access:
100% Online
Teacher's signed certificate
Additional donwloable material
14-day guarantee, if you're not happy with your purchase, we'll refund 100% of your money. No questions asked. No content display limit.
What does this course include?
1. Introduction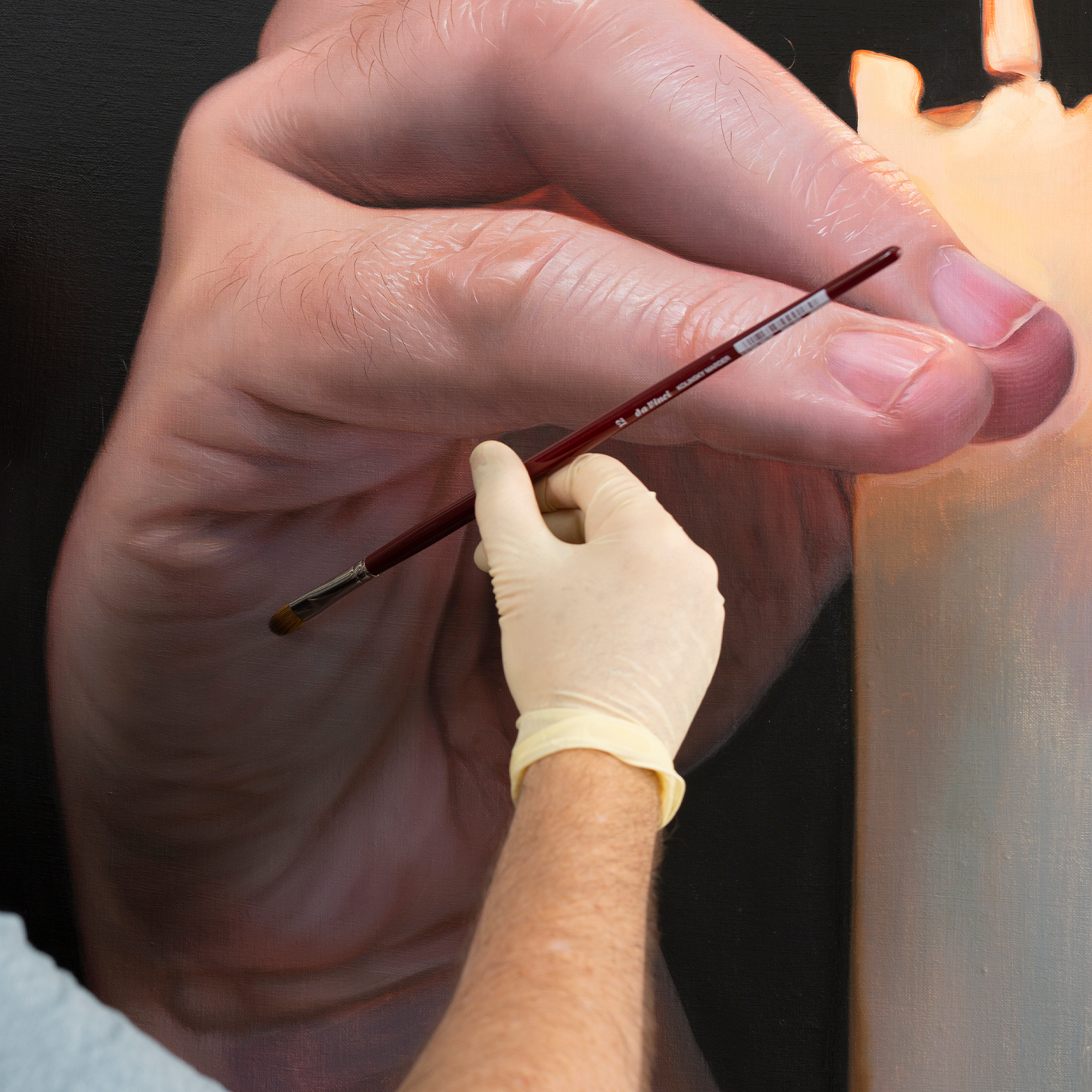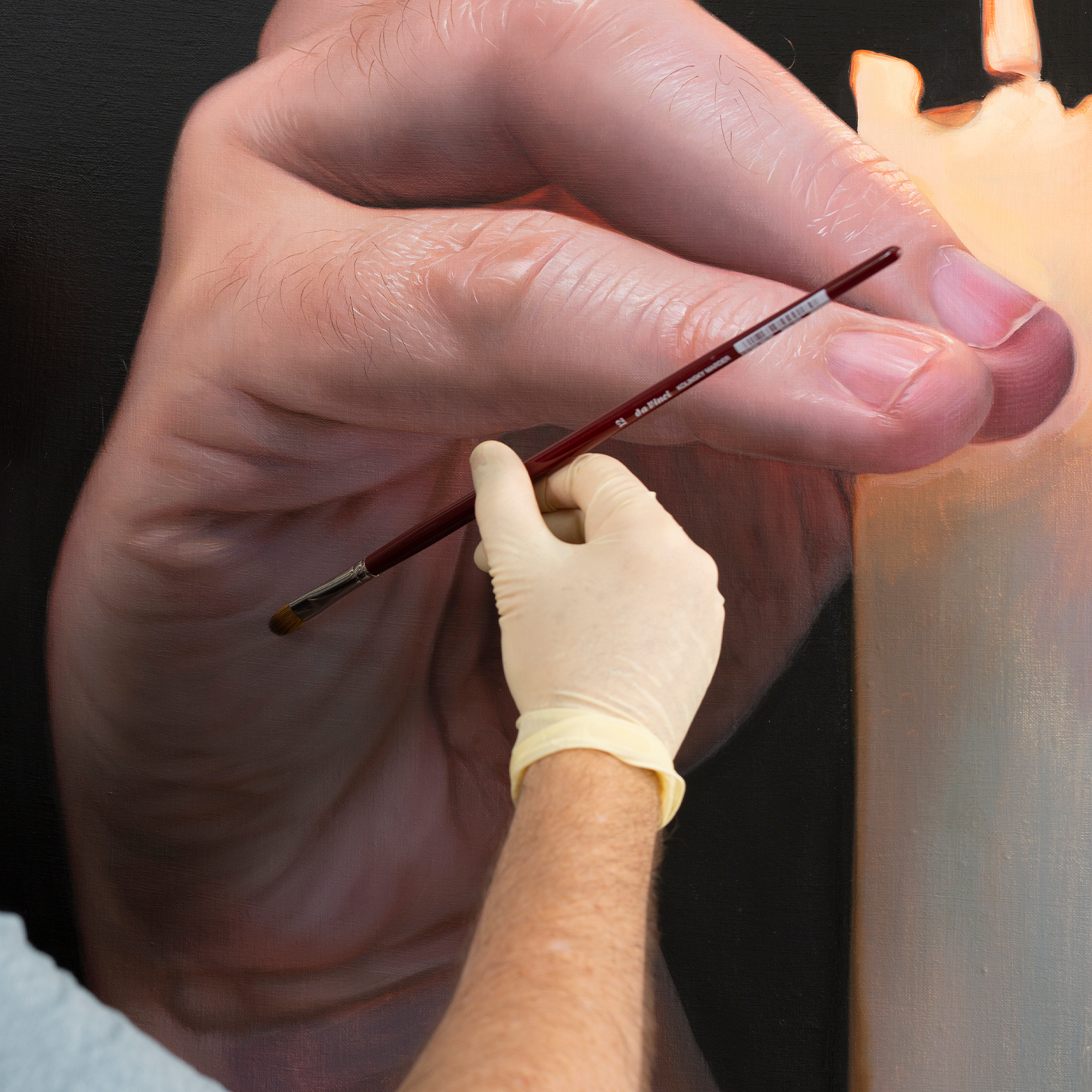 Influences from others artists
03:53 min
2. Living from Painting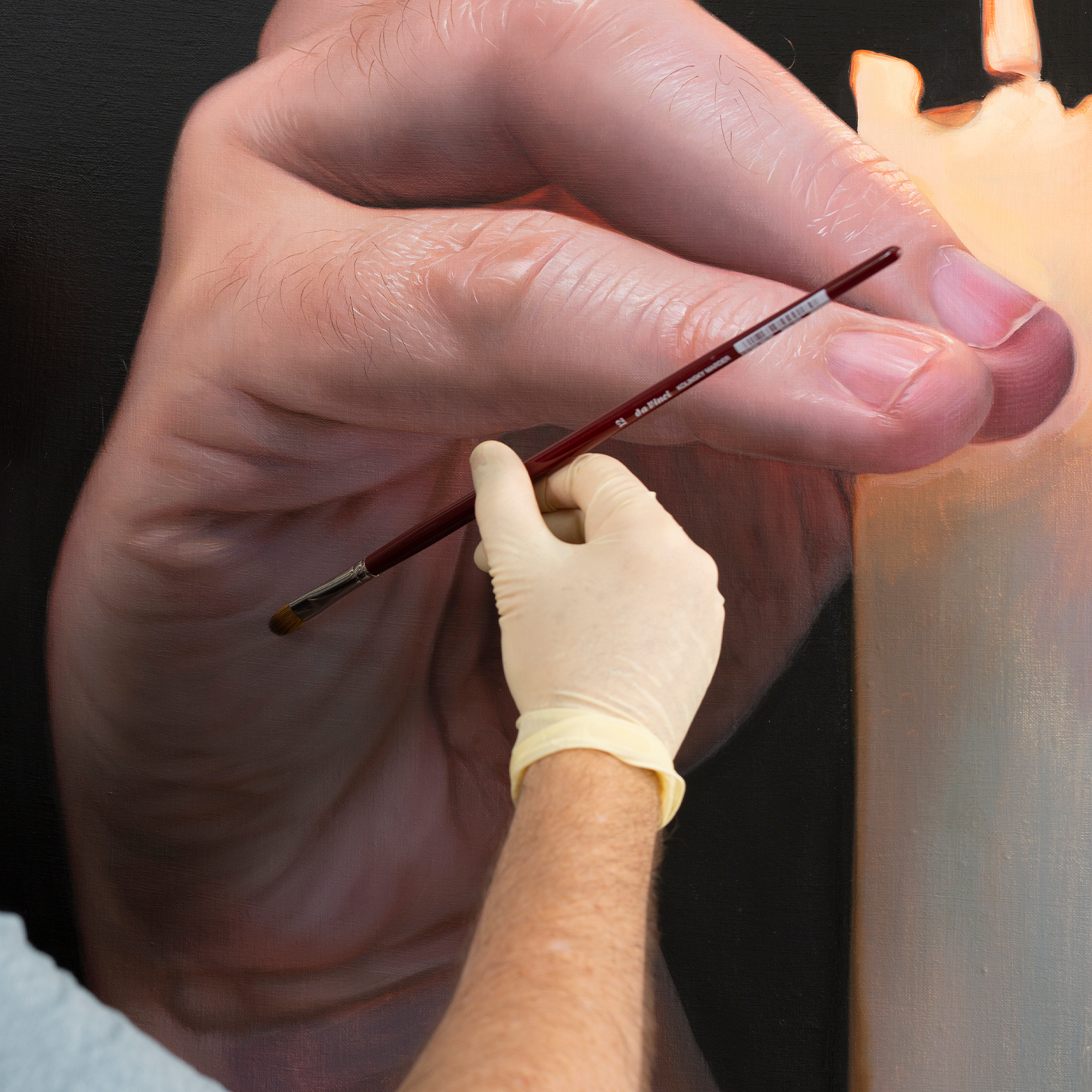 Living from painting
12:24 min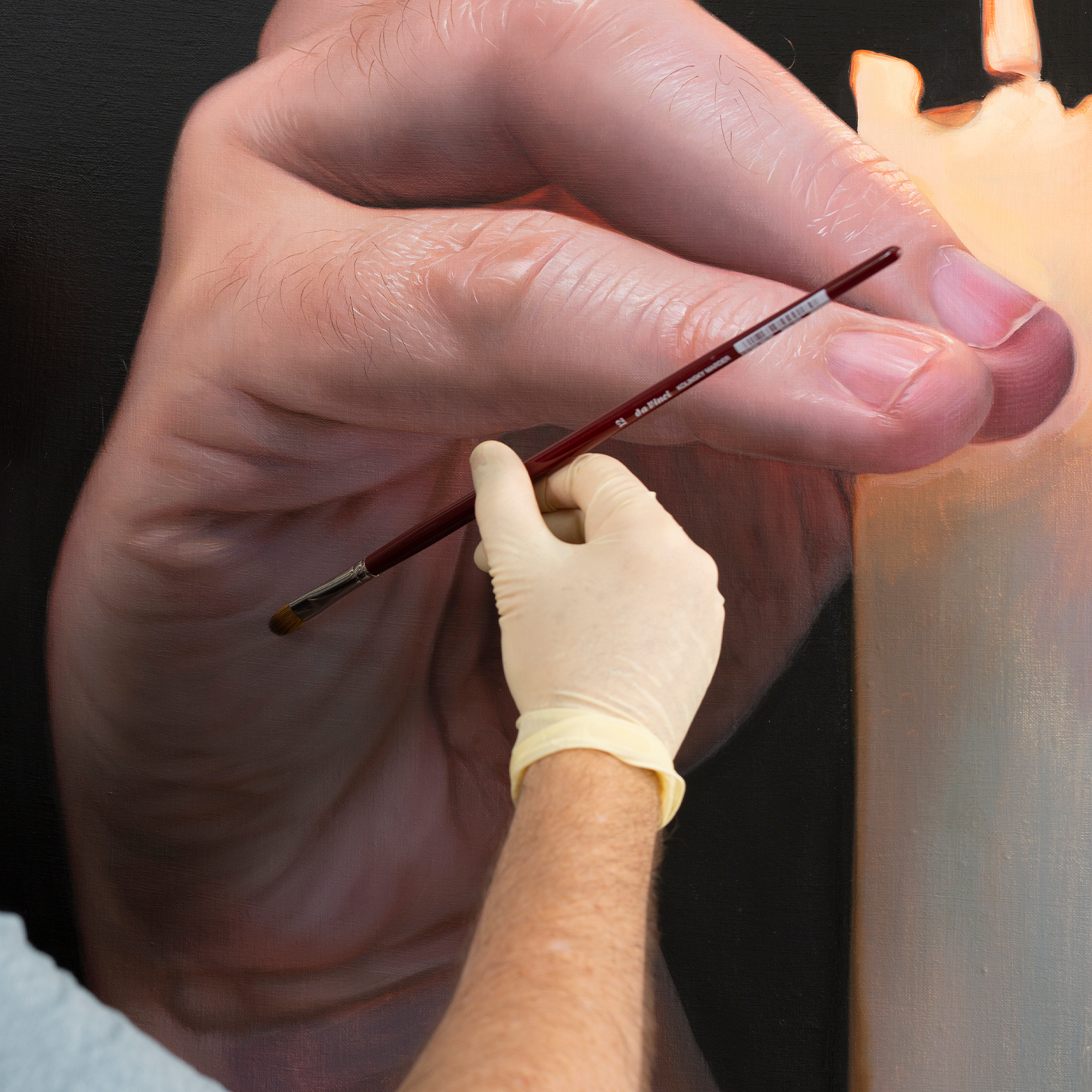 Customer Relationship
12:13 min
3. From materials to support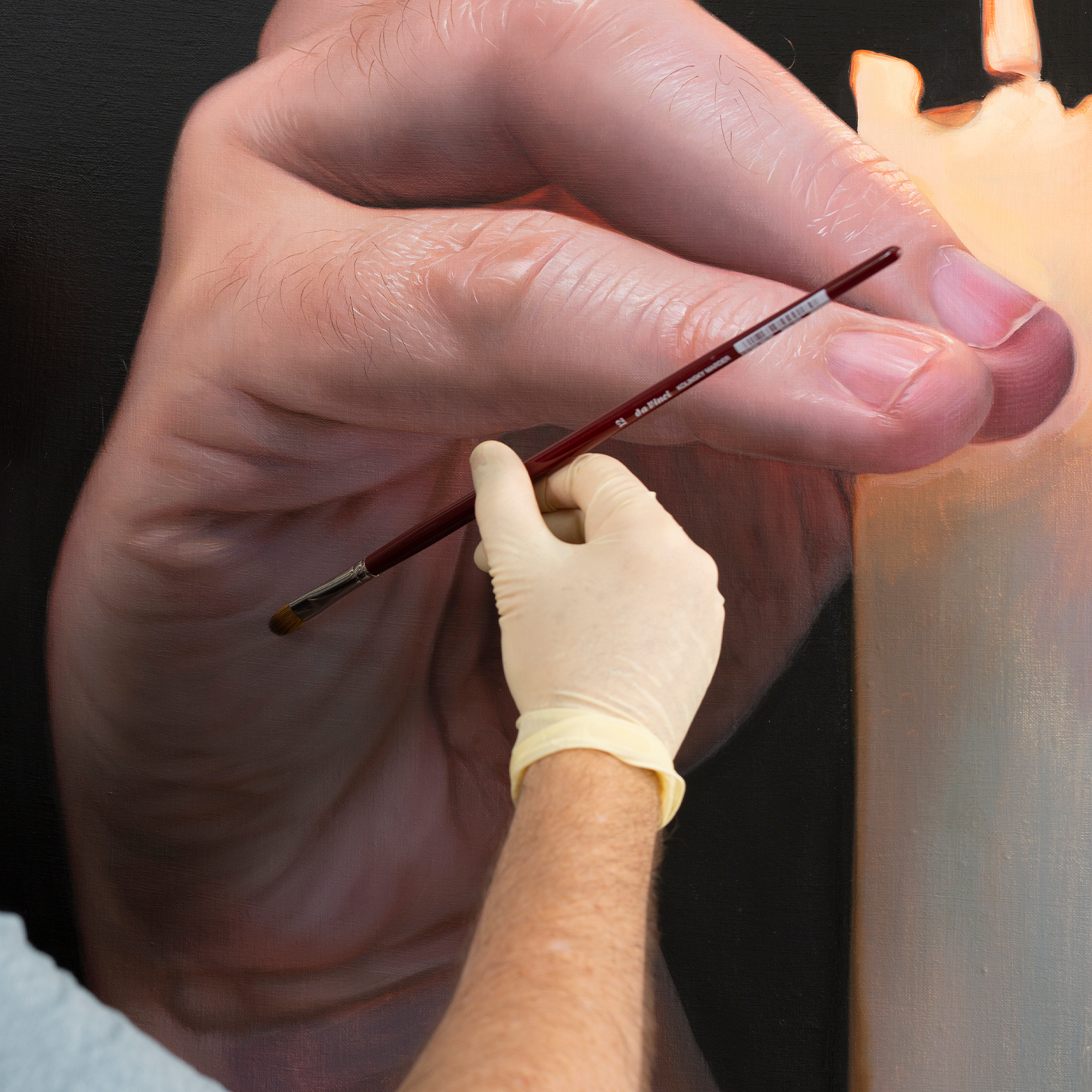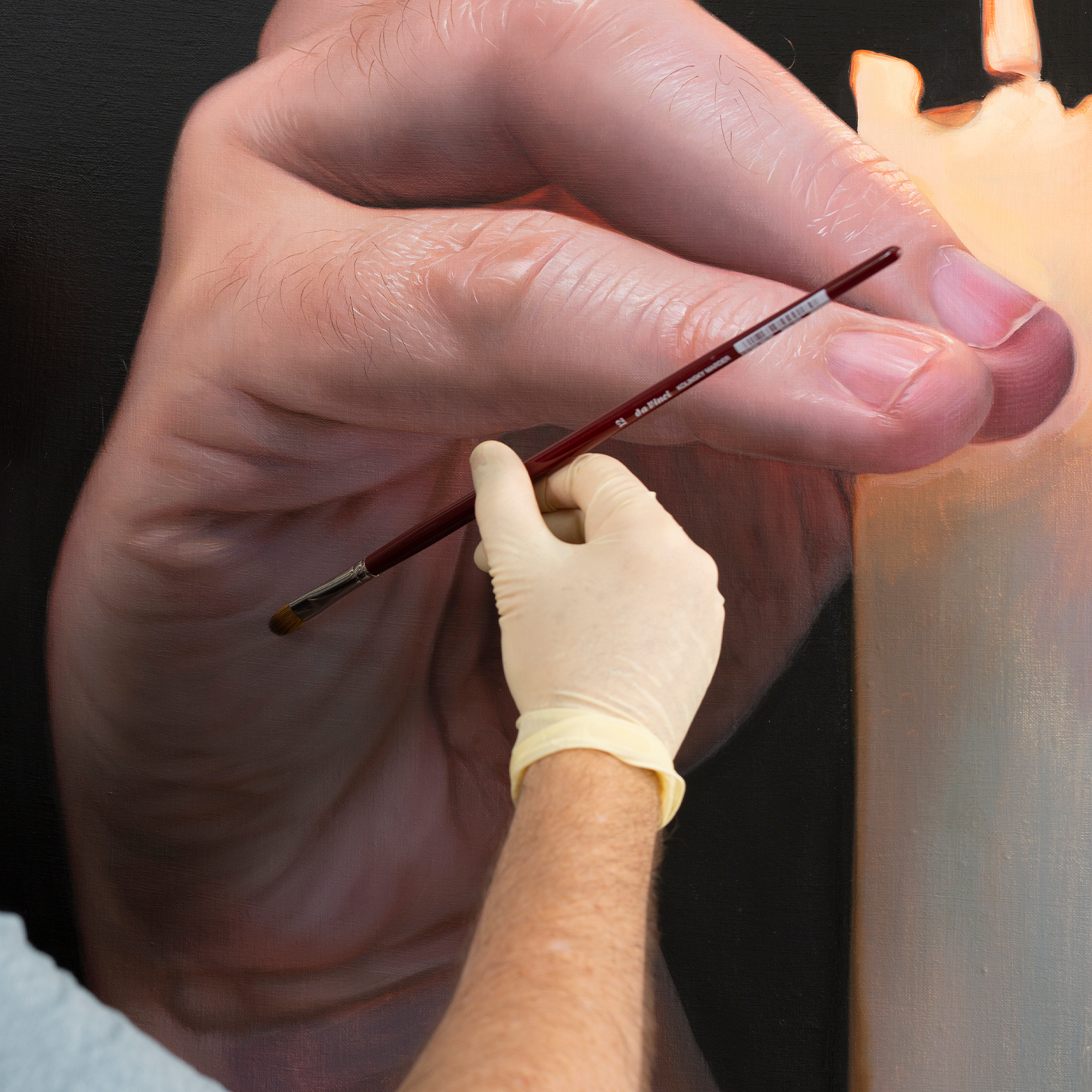 4. Photoshop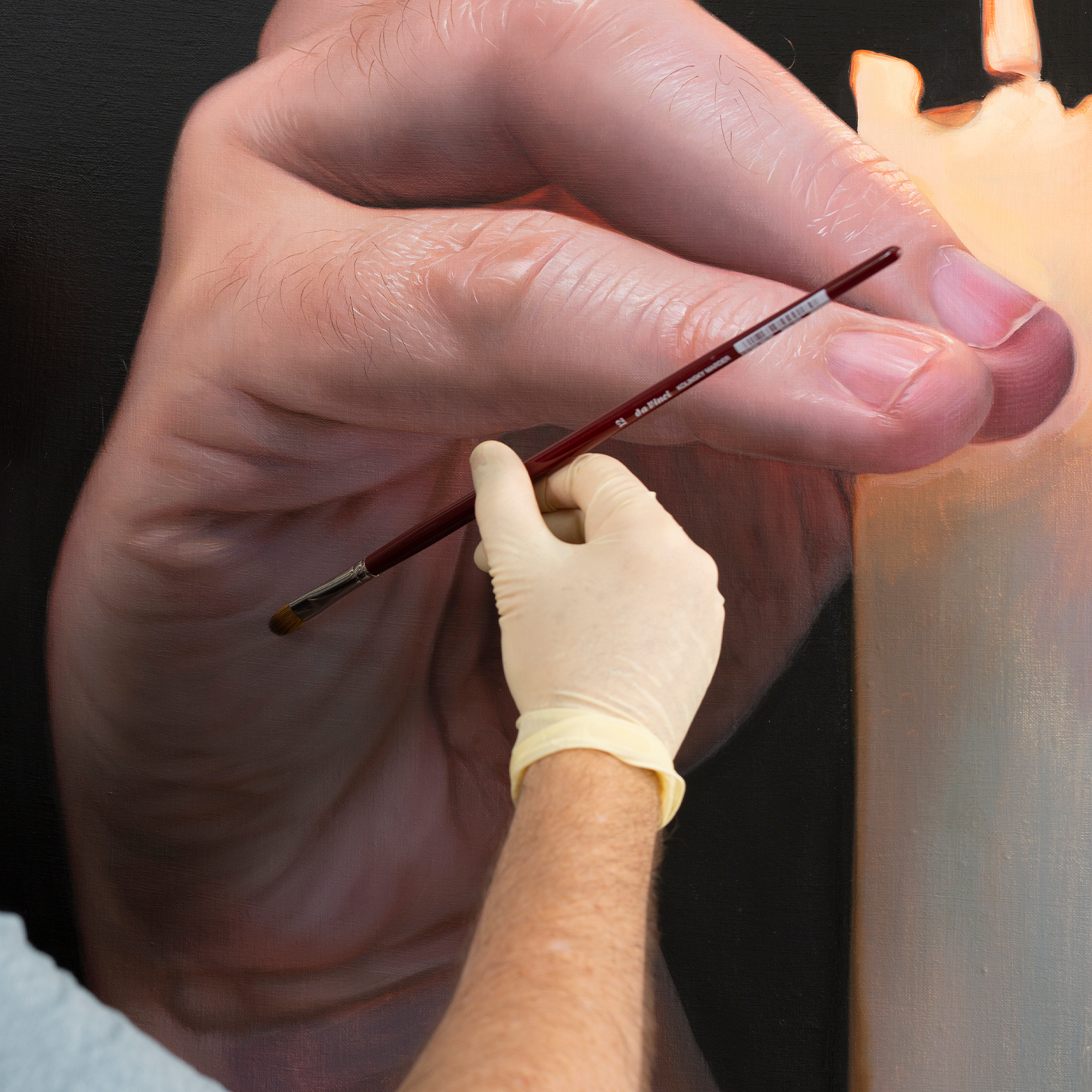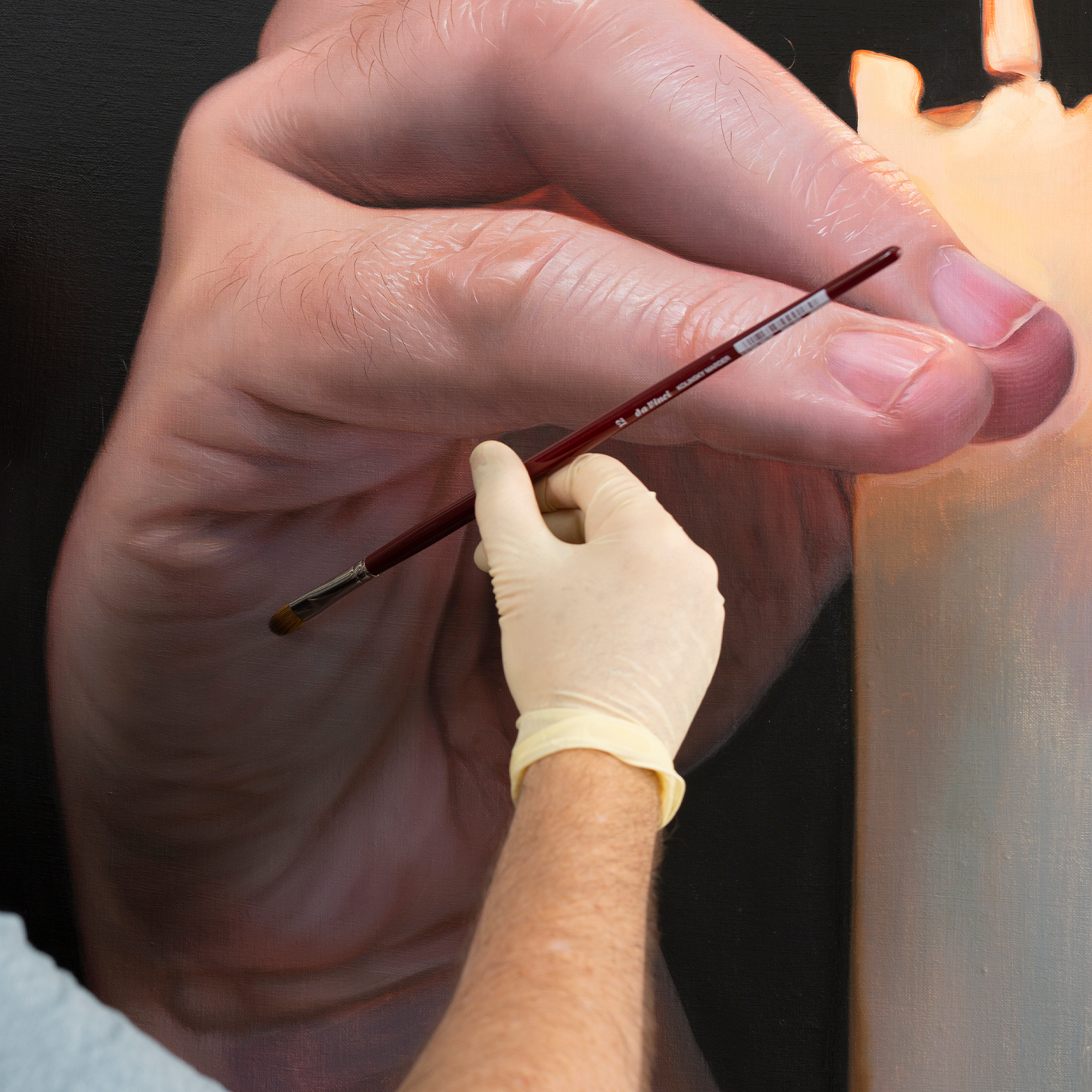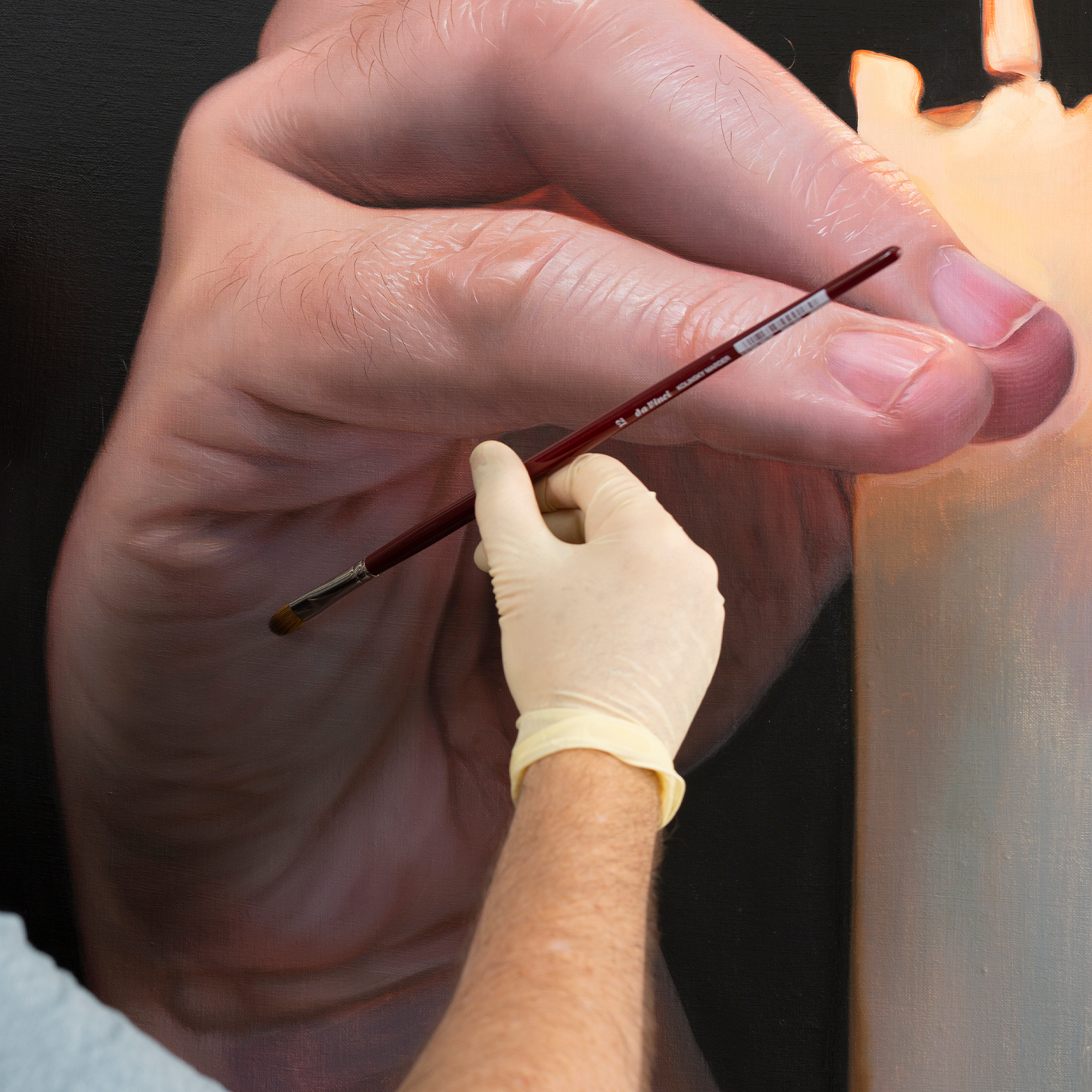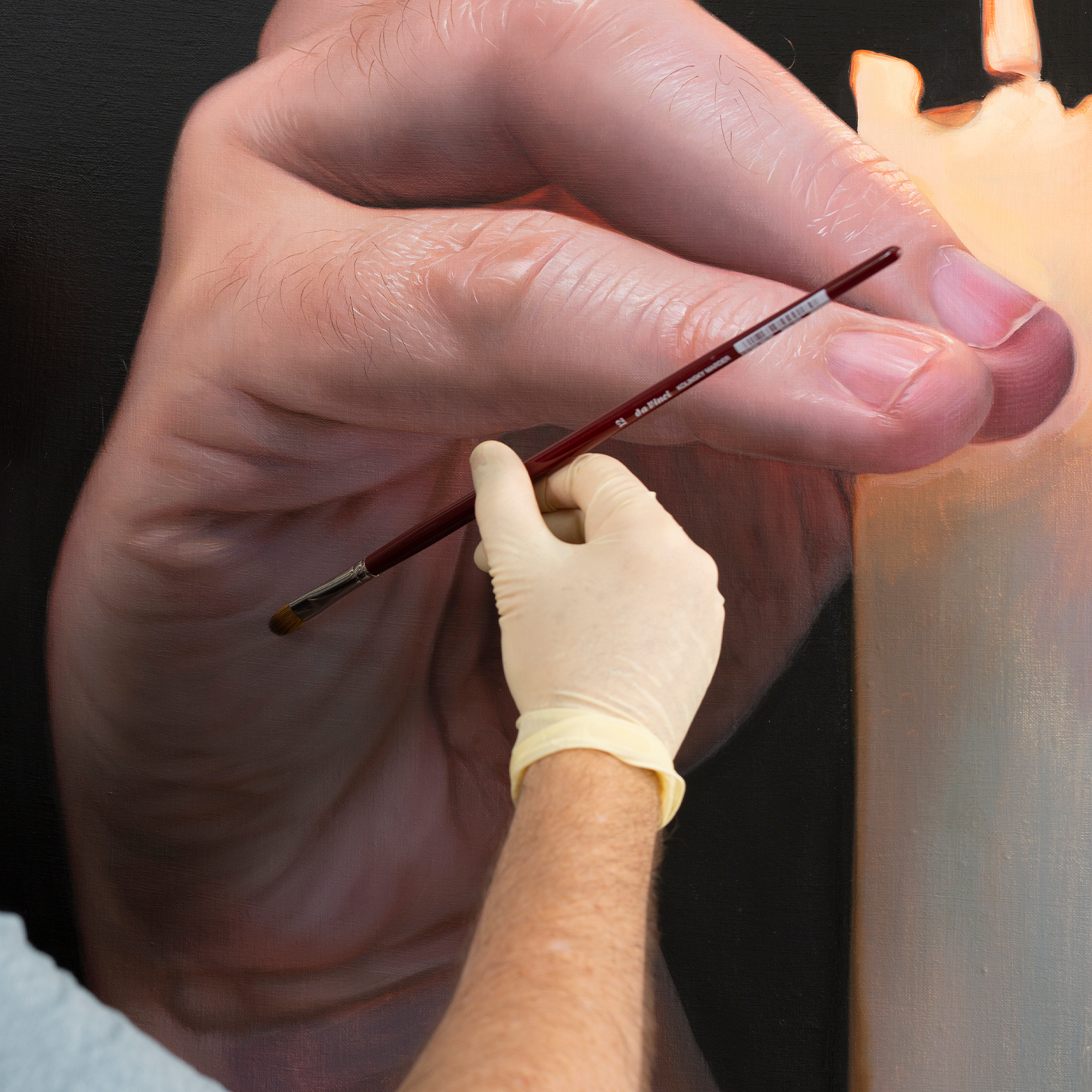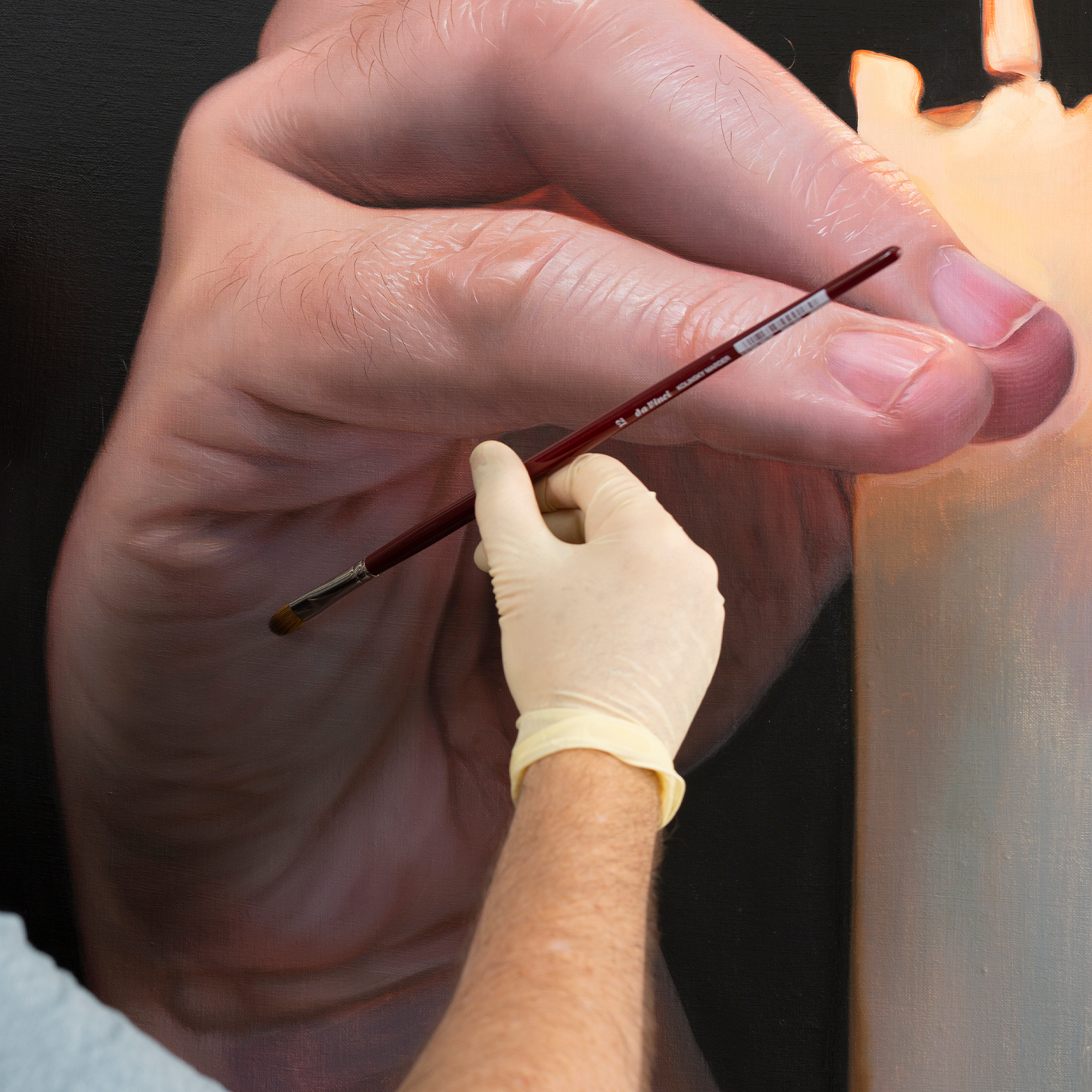 5. Sketch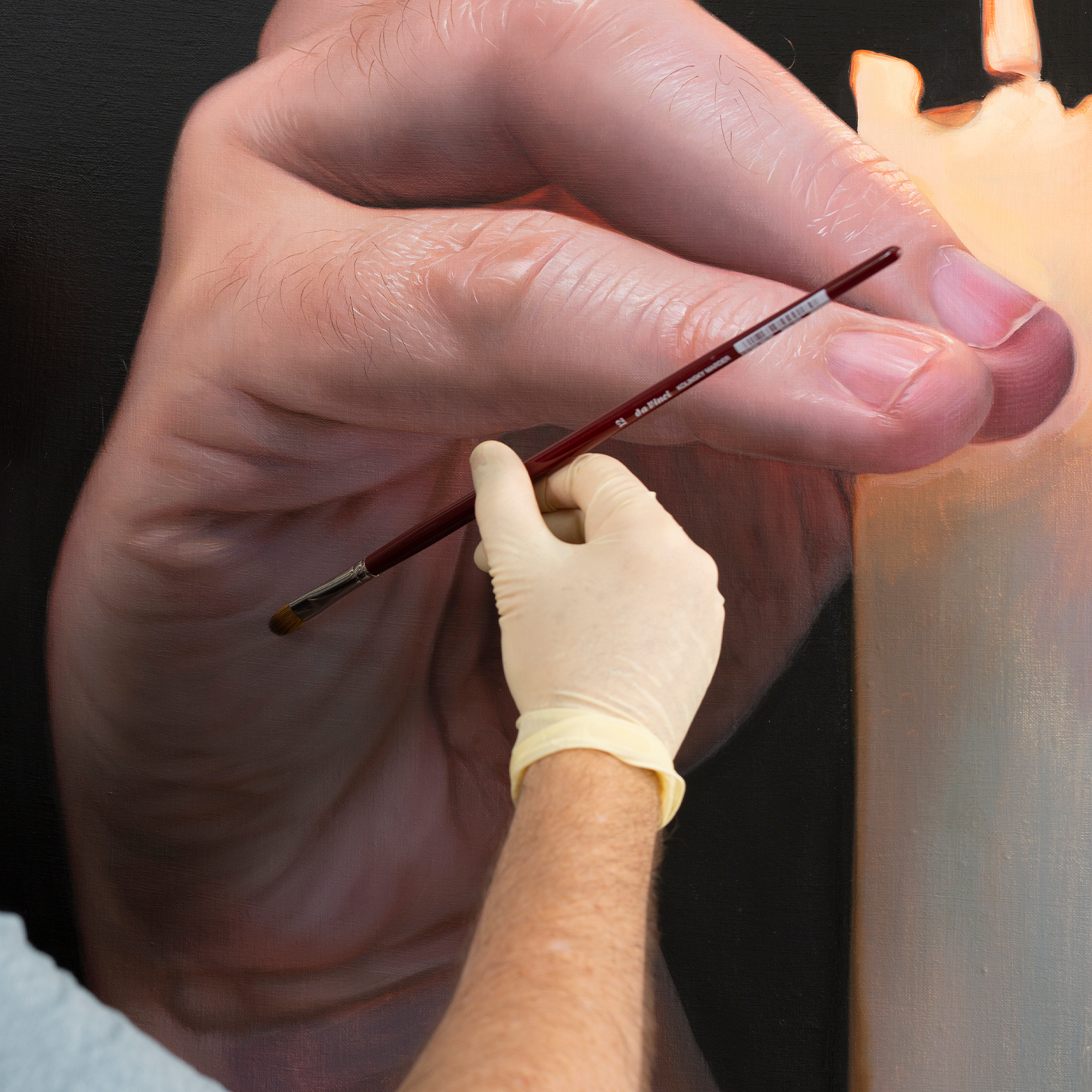 From Sketch to Support I
11:32 min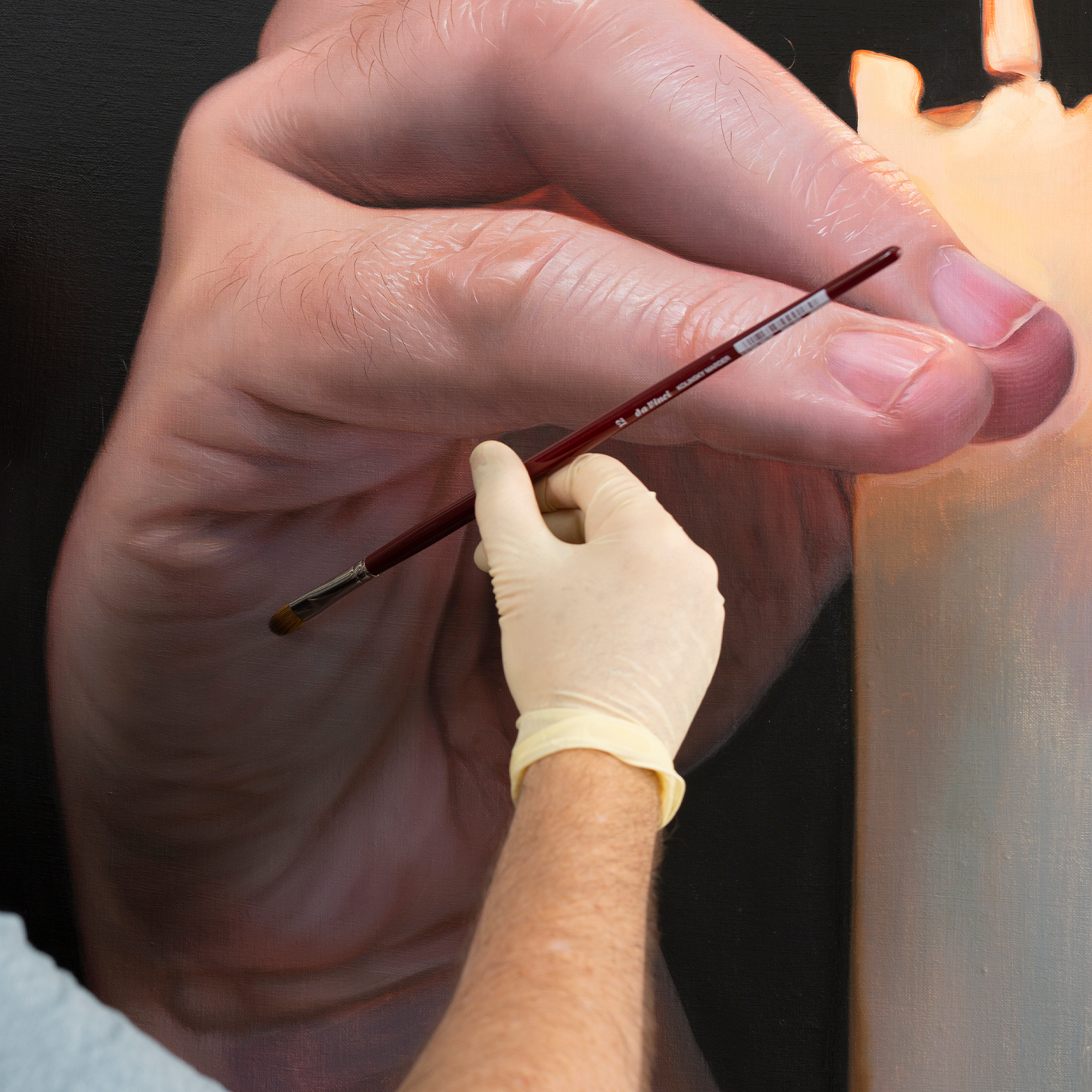 From Sketch to Support II
06:51 min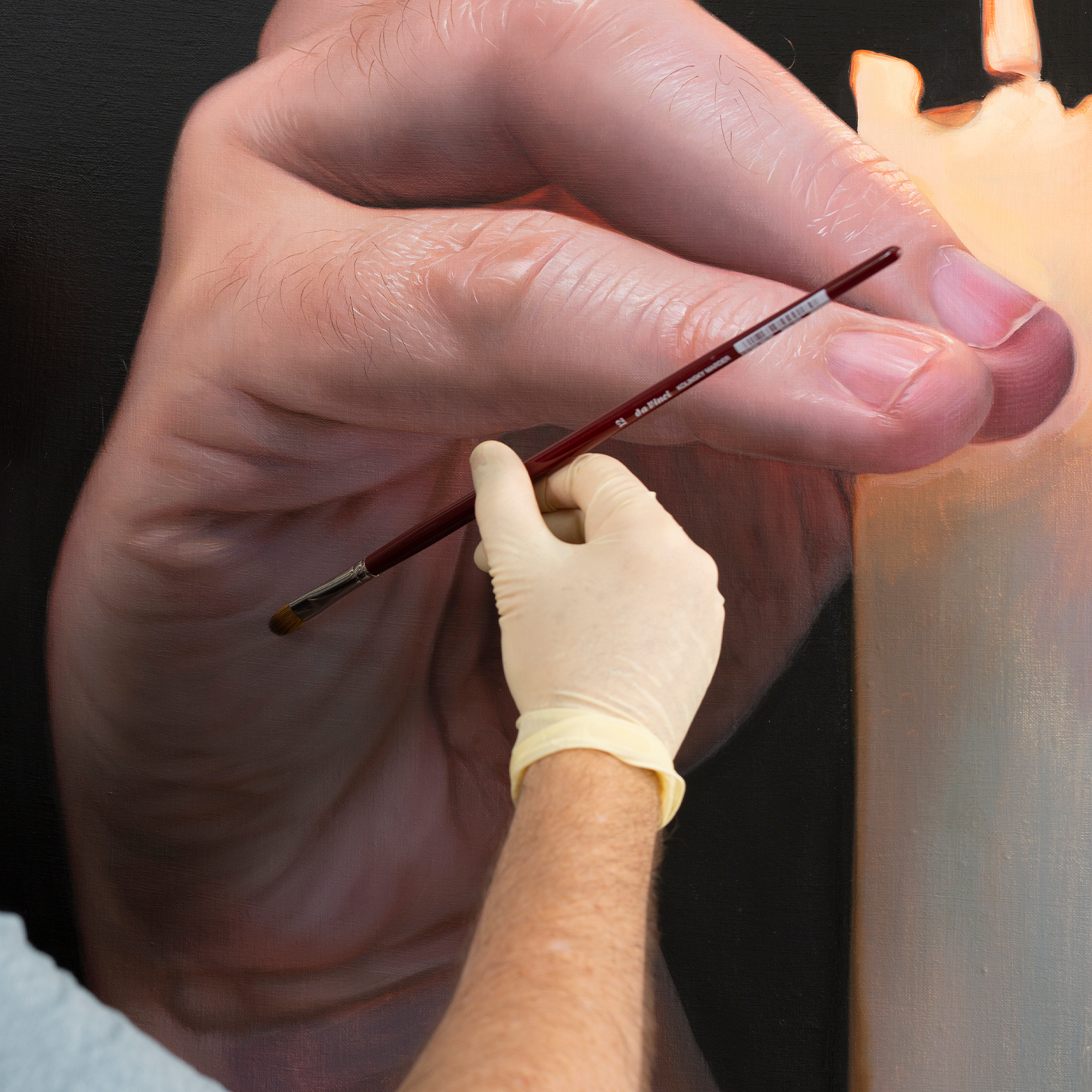 From Sketch to Support III
07:28 min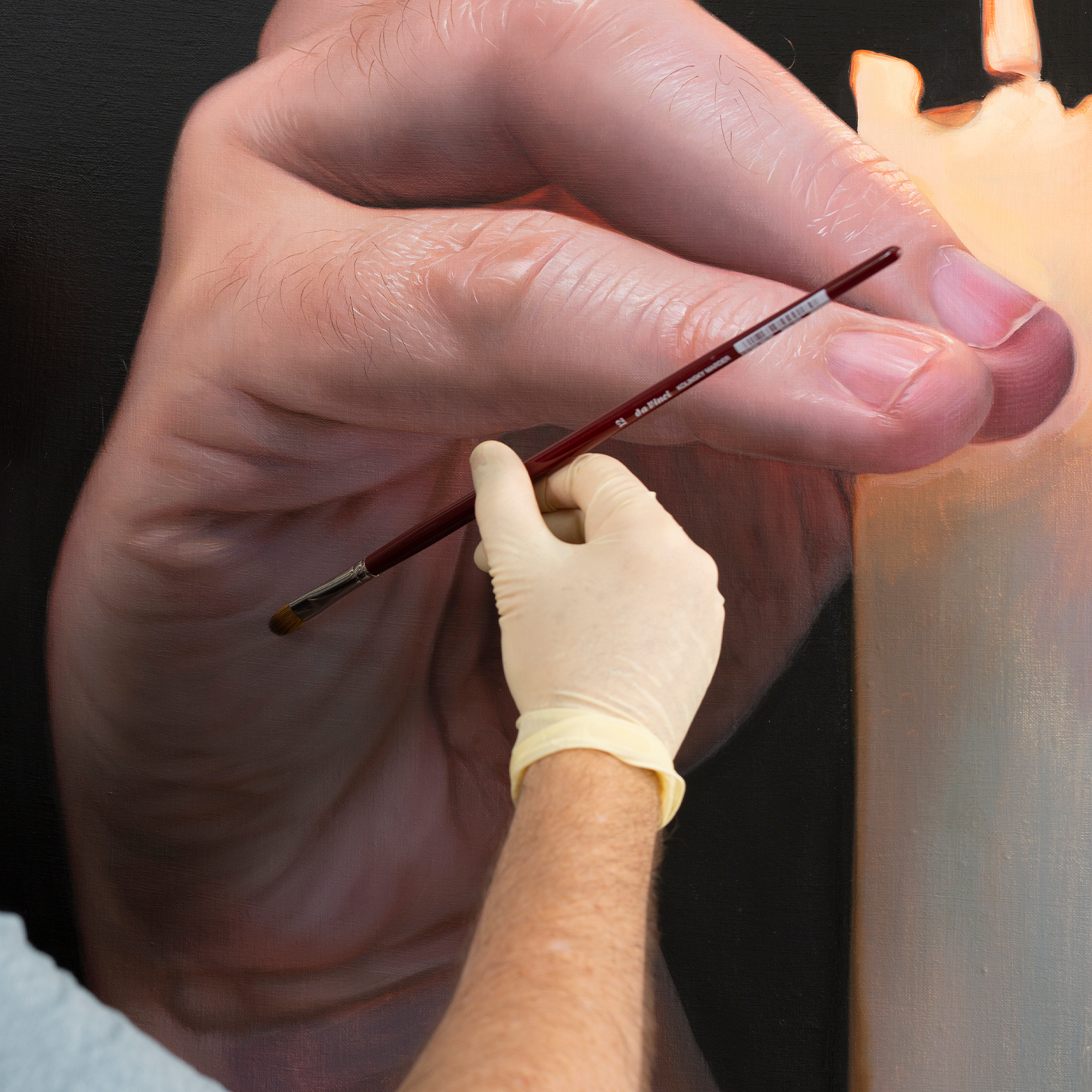 From the Sketch to the support IV
16:59 min
6. The color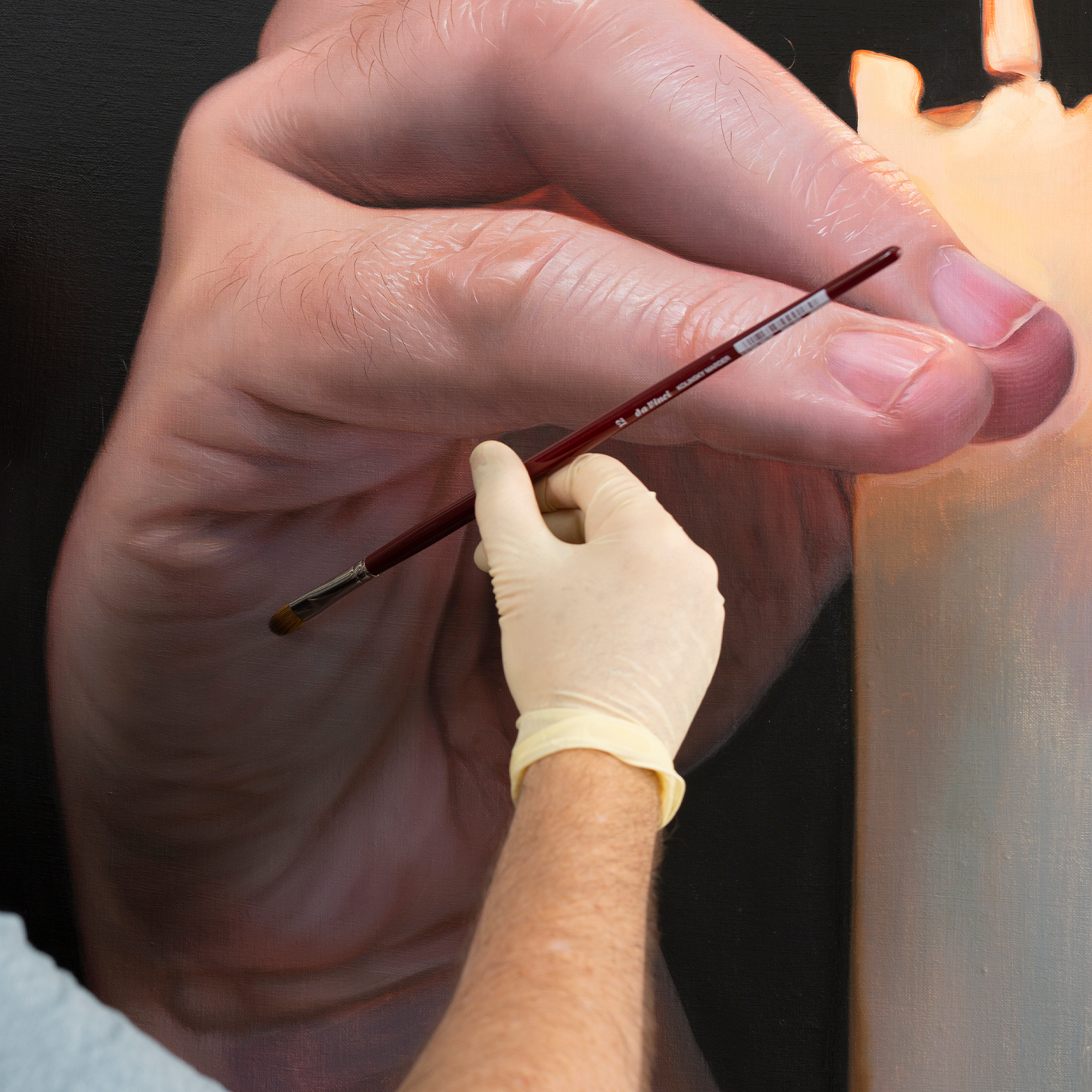 Colour Characteristics
05:43 min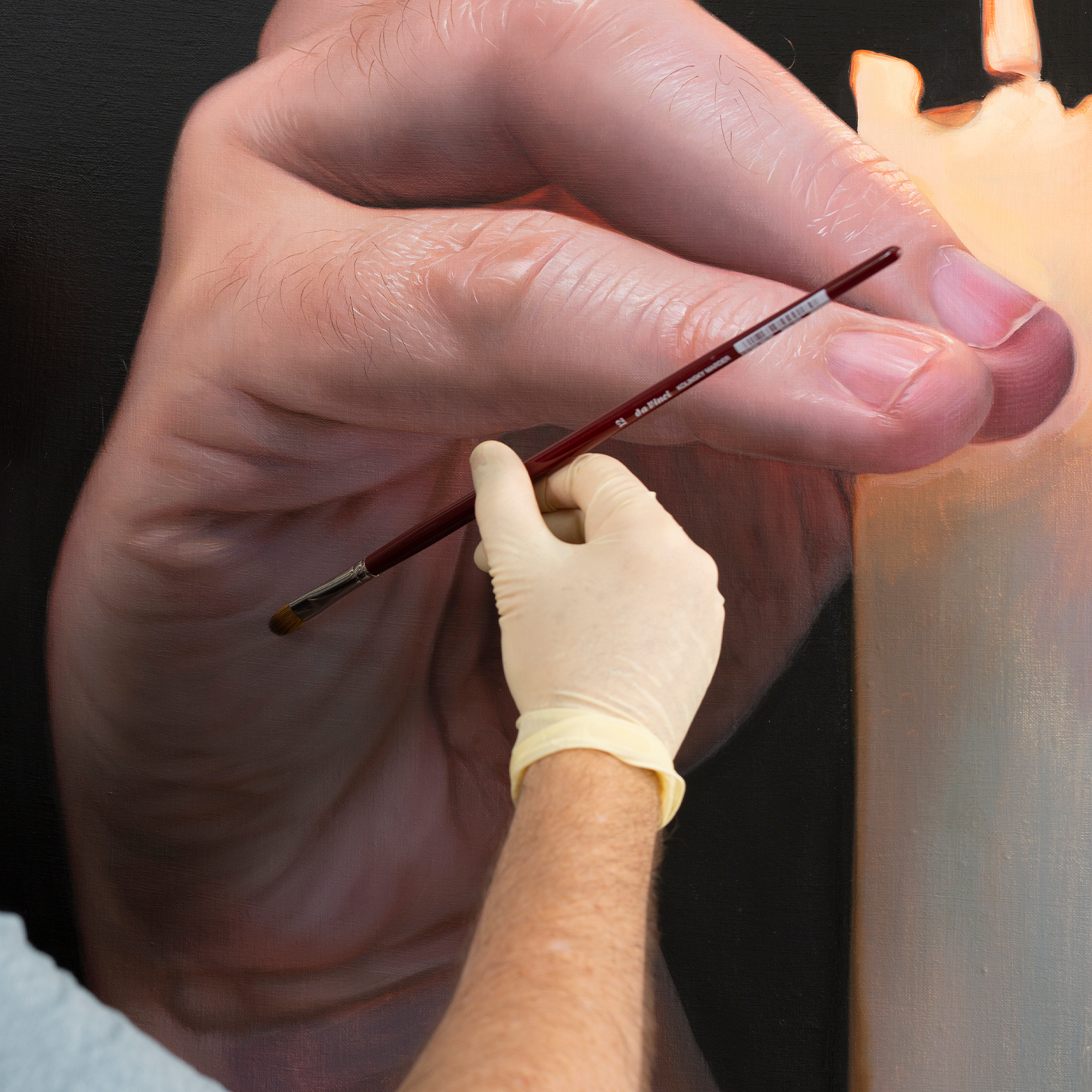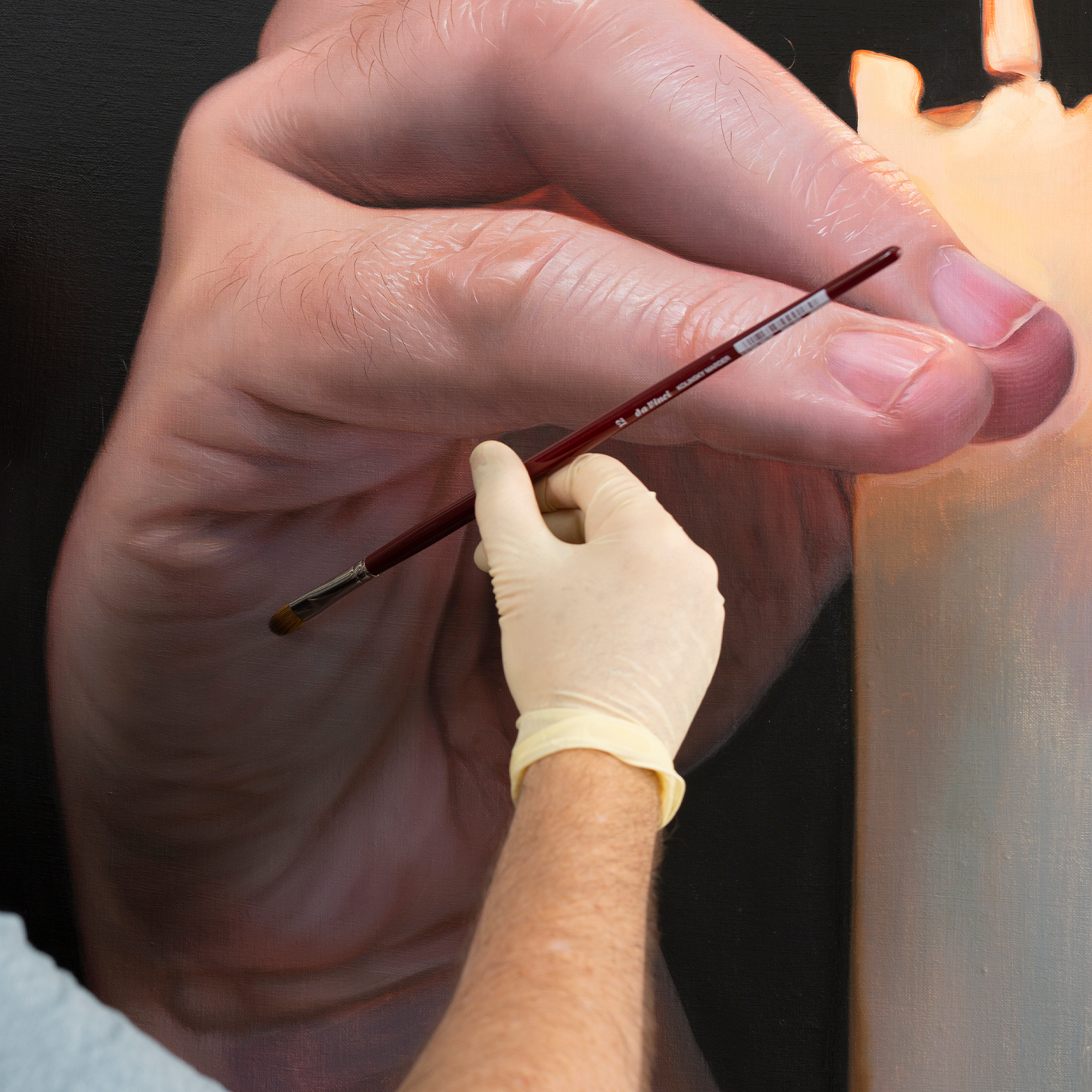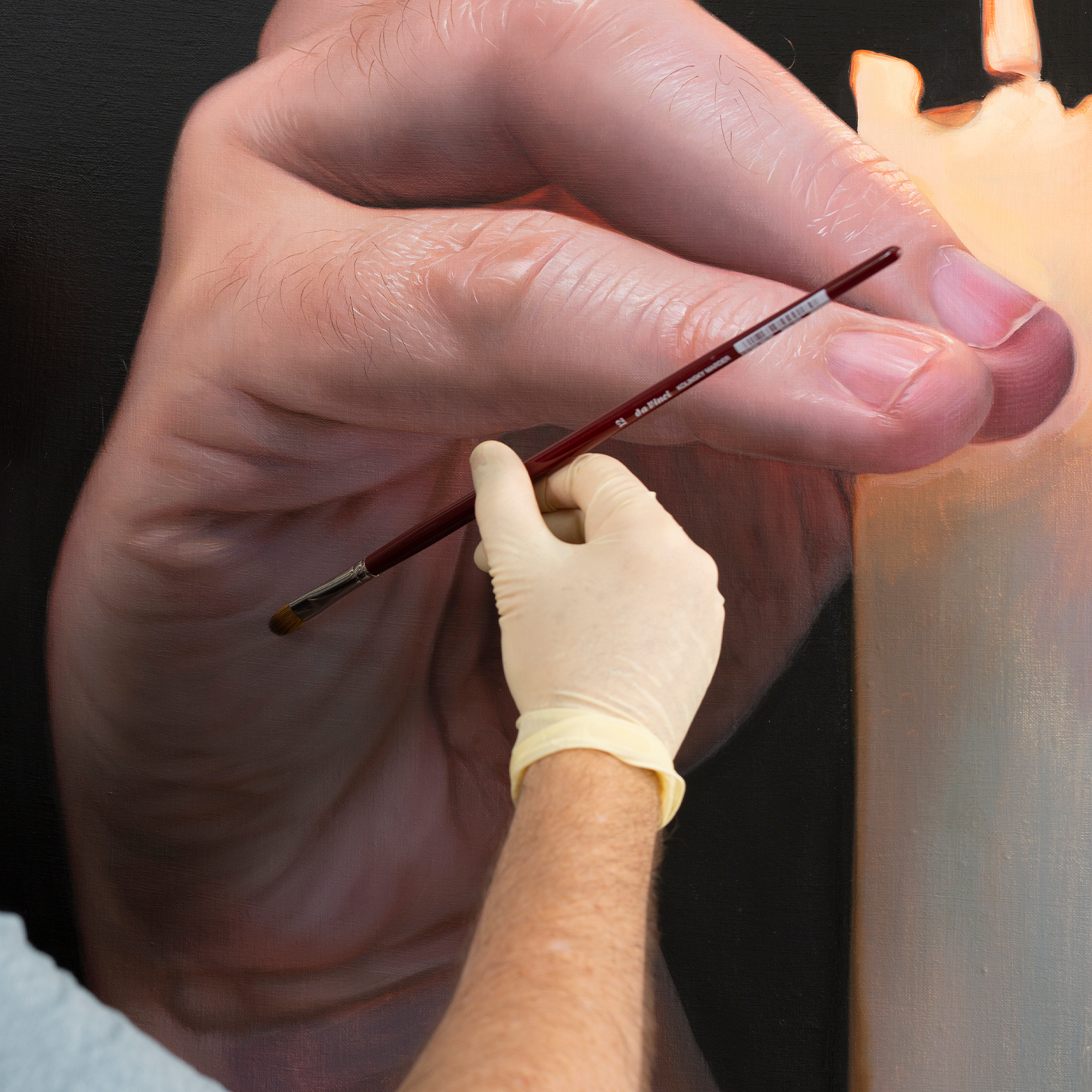 Color Mixing II
08:10 min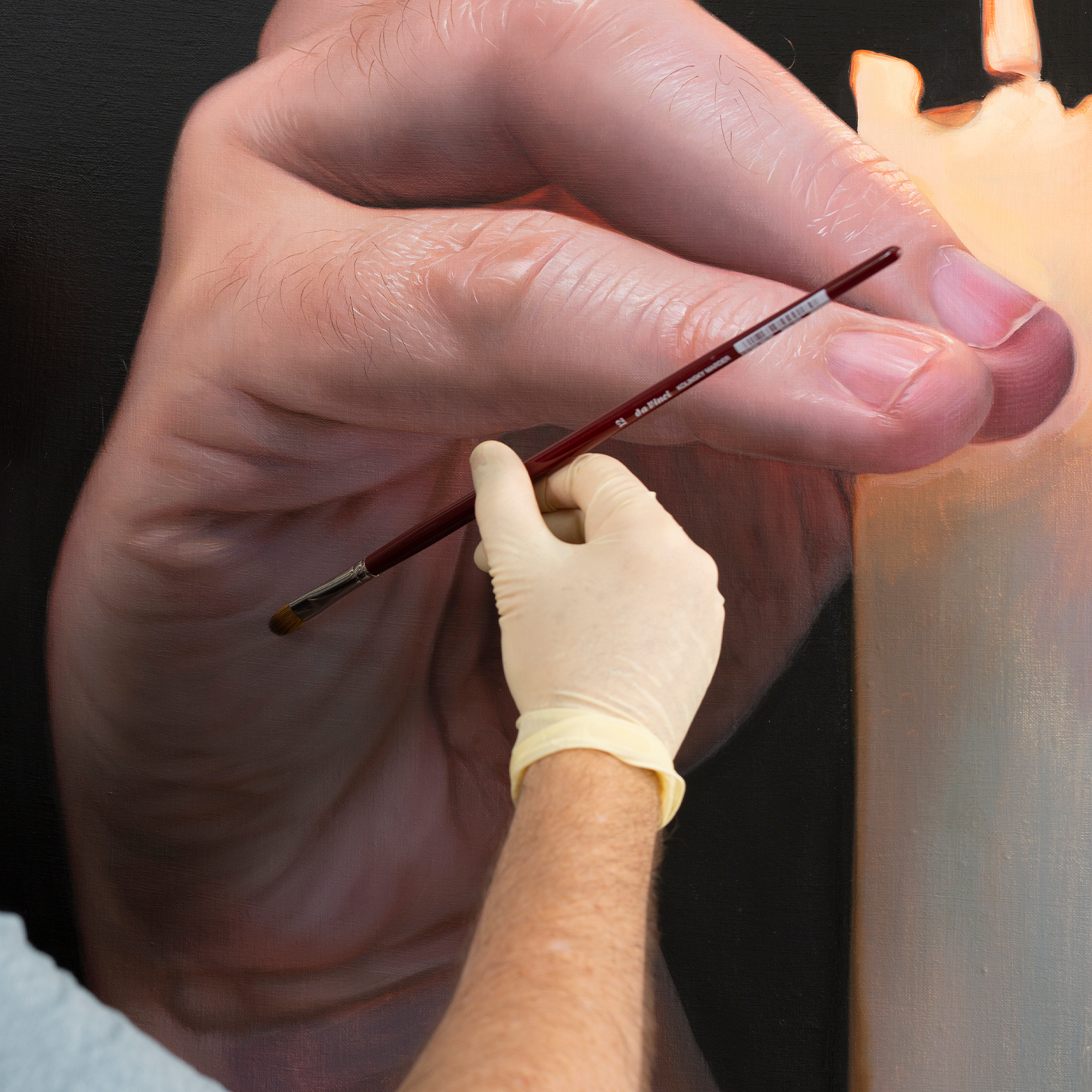 Color Mixing III
08:26 min
7. Painting in Detail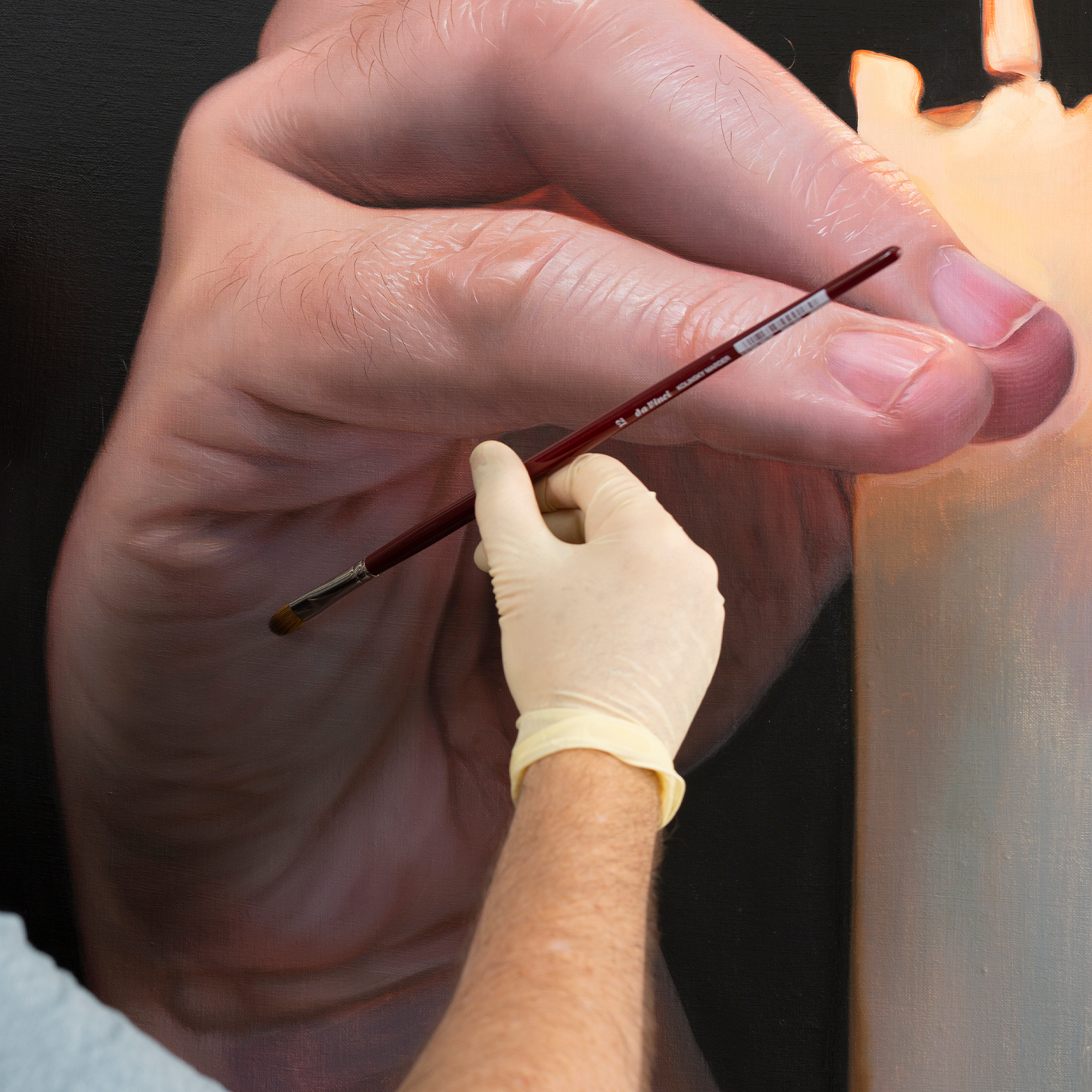 Smudged I - Background
12:20 min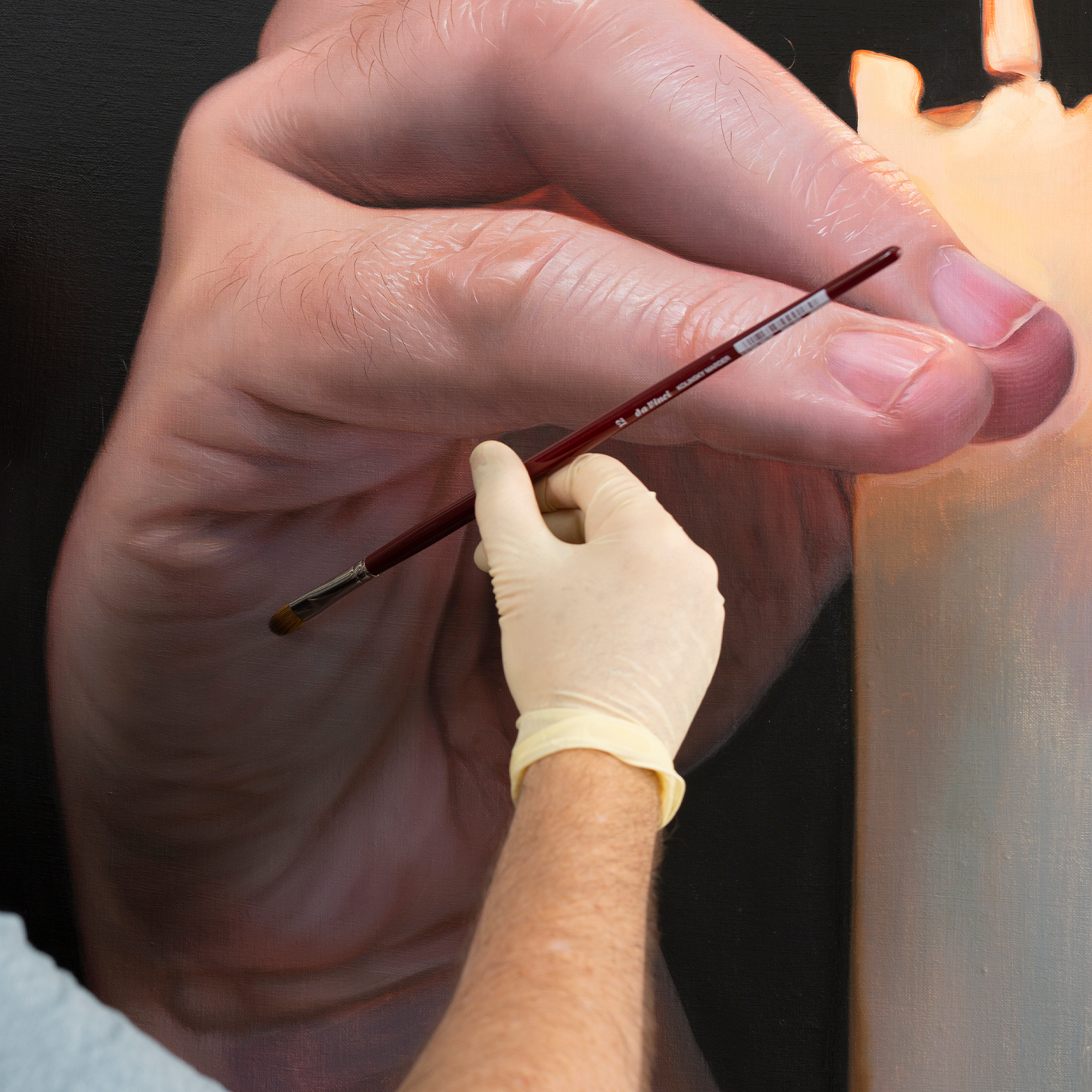 Spotted II - Color Mixture
08:36 min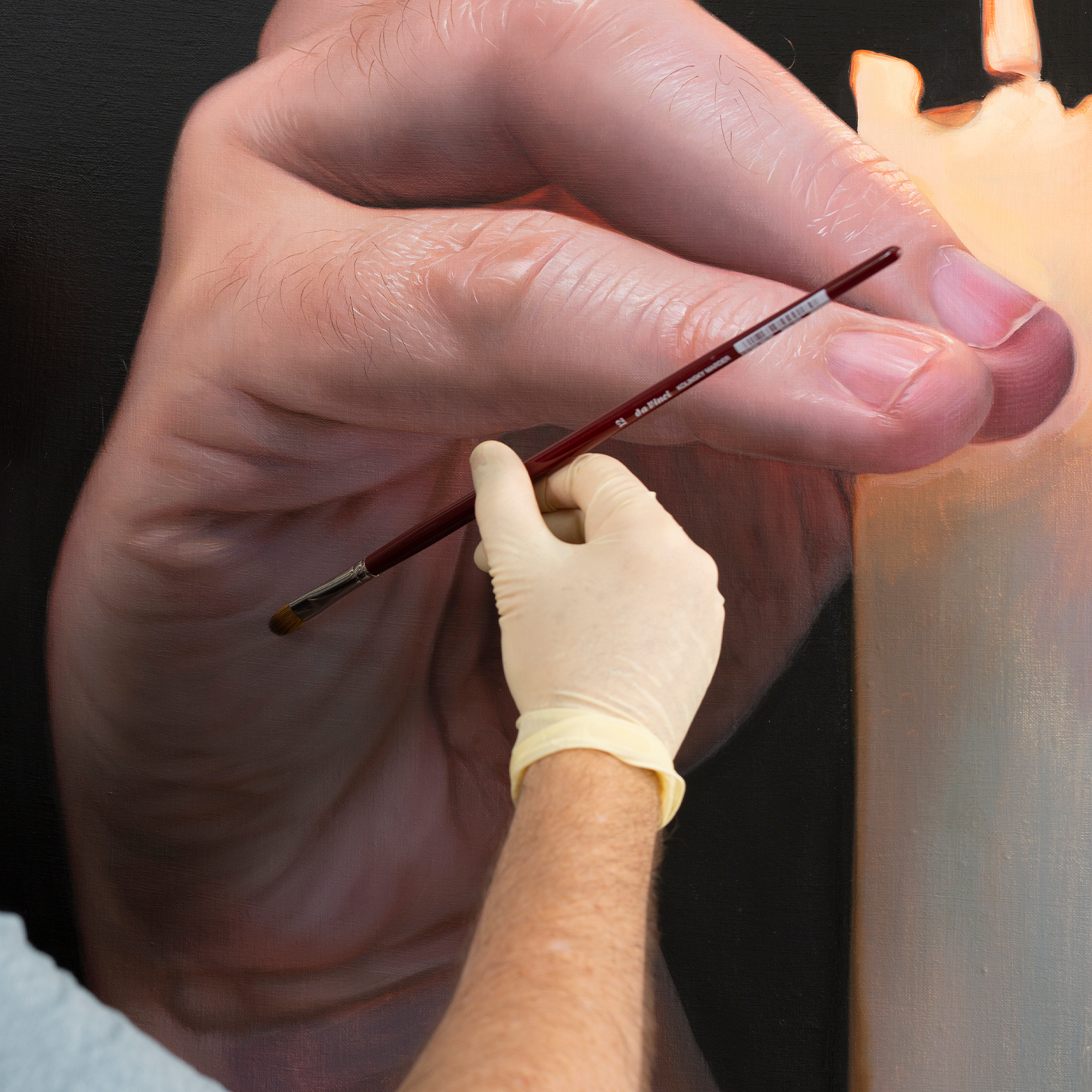 Spotted III - Middle Finger
06:31 min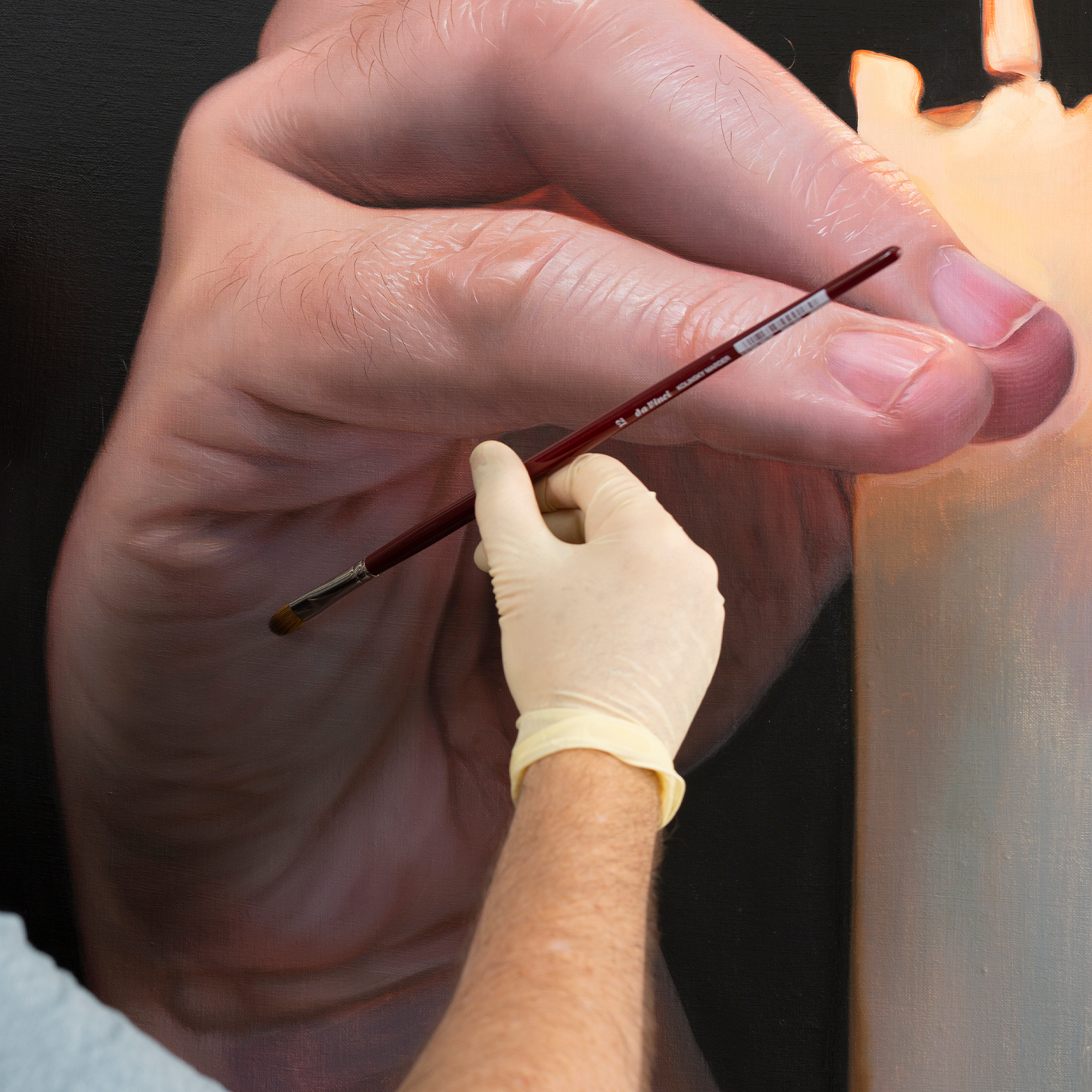 Spotted IV - Ring Finger
10:35 min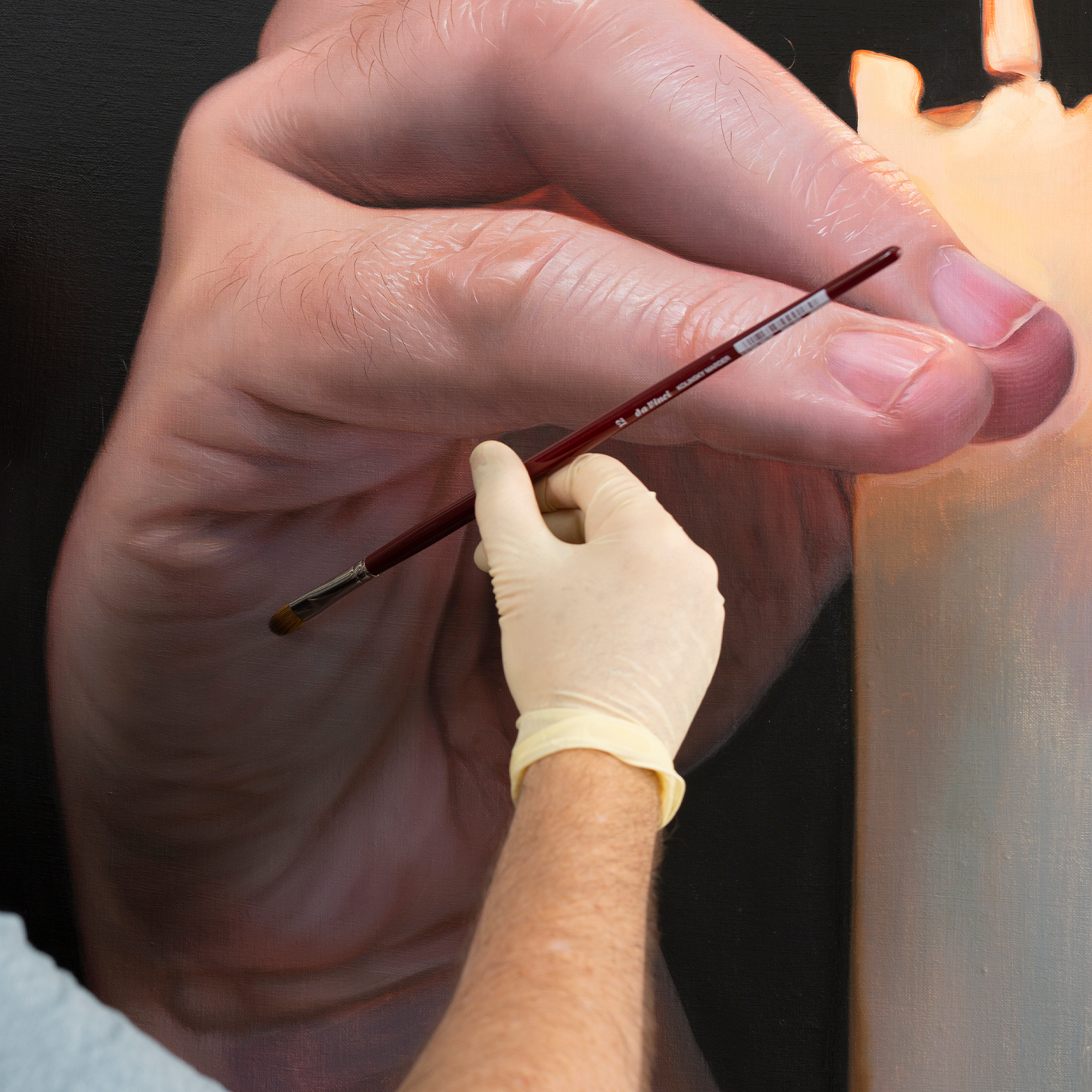 Spotted V - Little Finger
13:45 min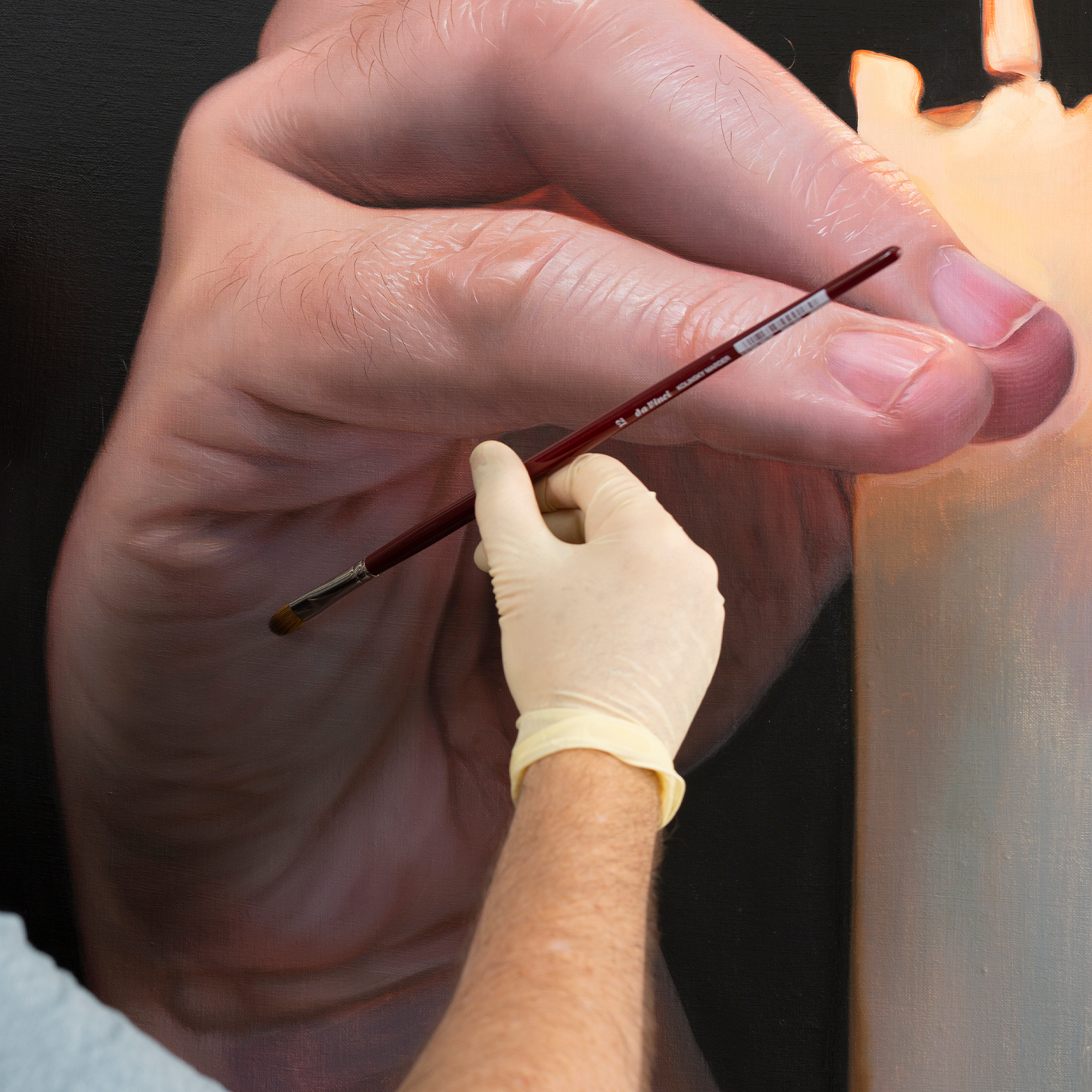 Stained VI - Mixture of Candle Colors
09:38 min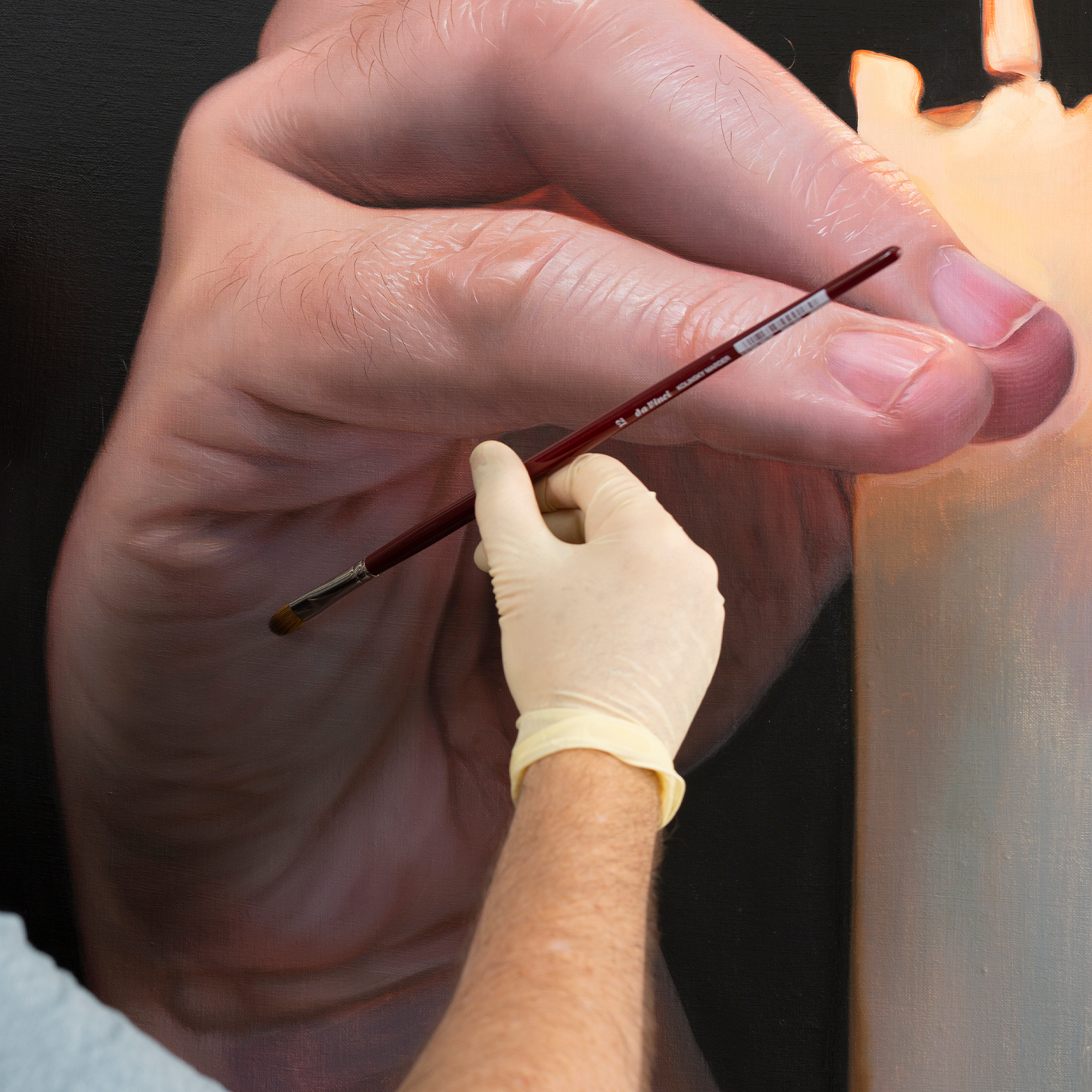 Spotted VII - Sailing
09:43 min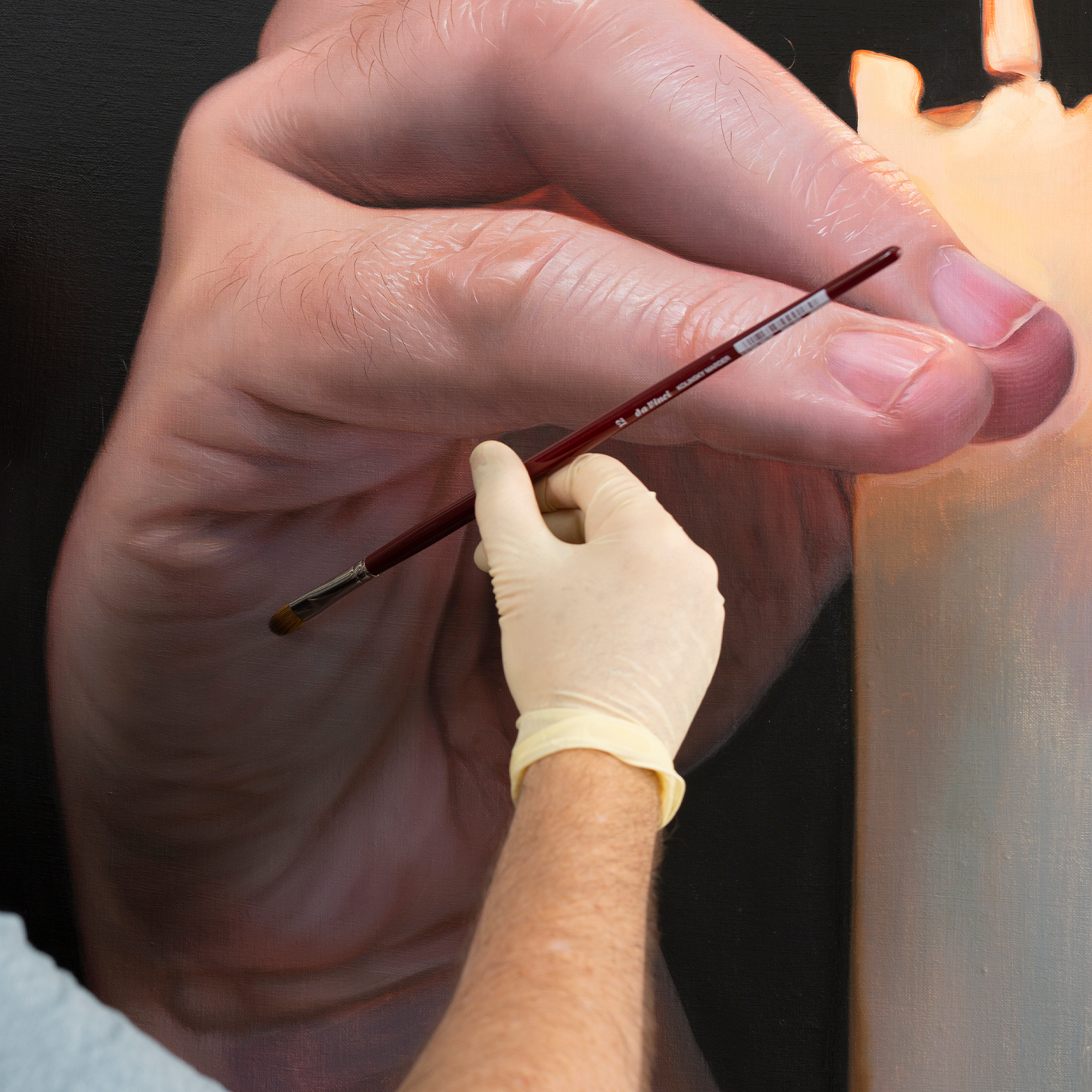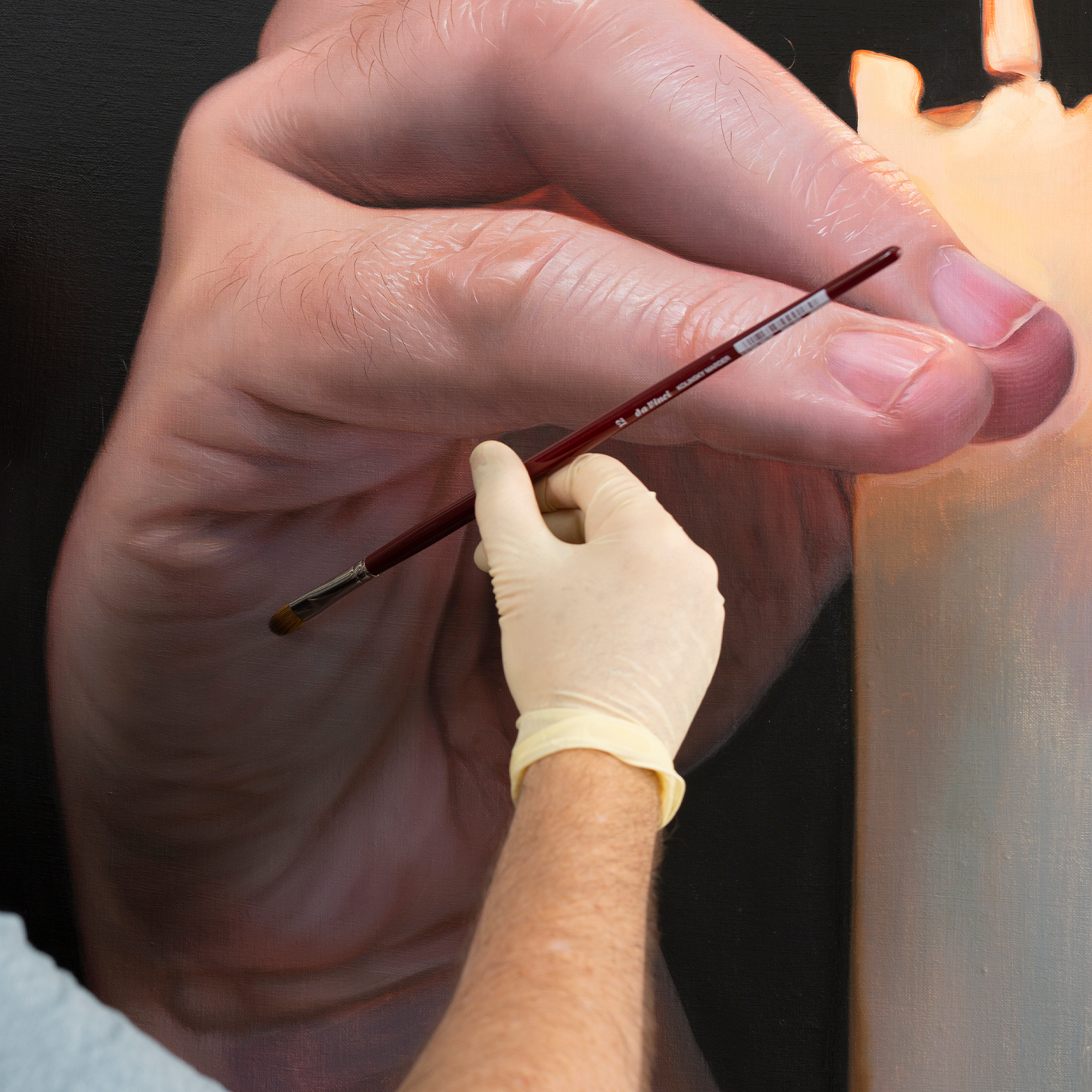 Spotted VIII - Palma and Forearm
09:11 min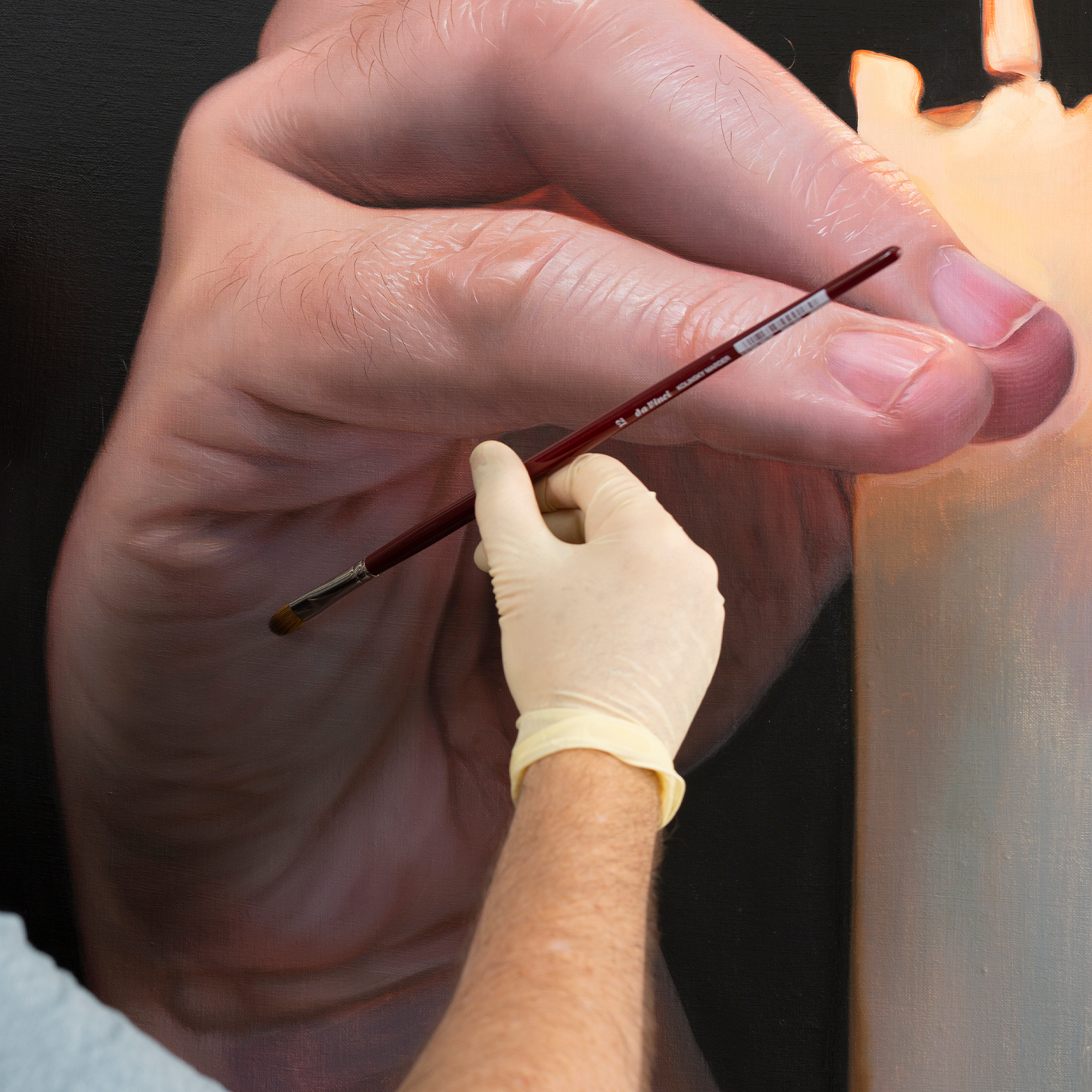 8. Index Finger
9. Middle Finger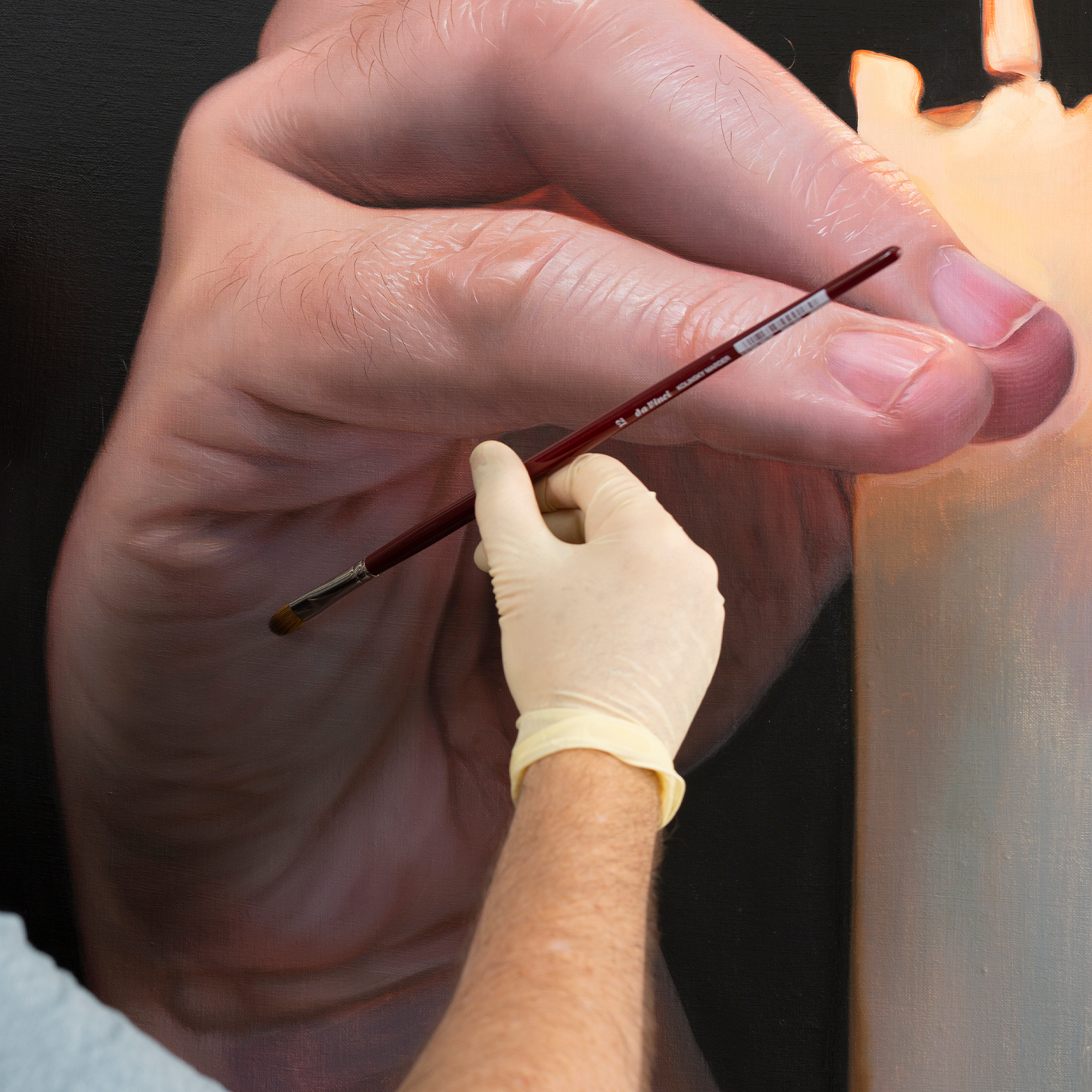 Middle Finger I - Color Mix
09:49 min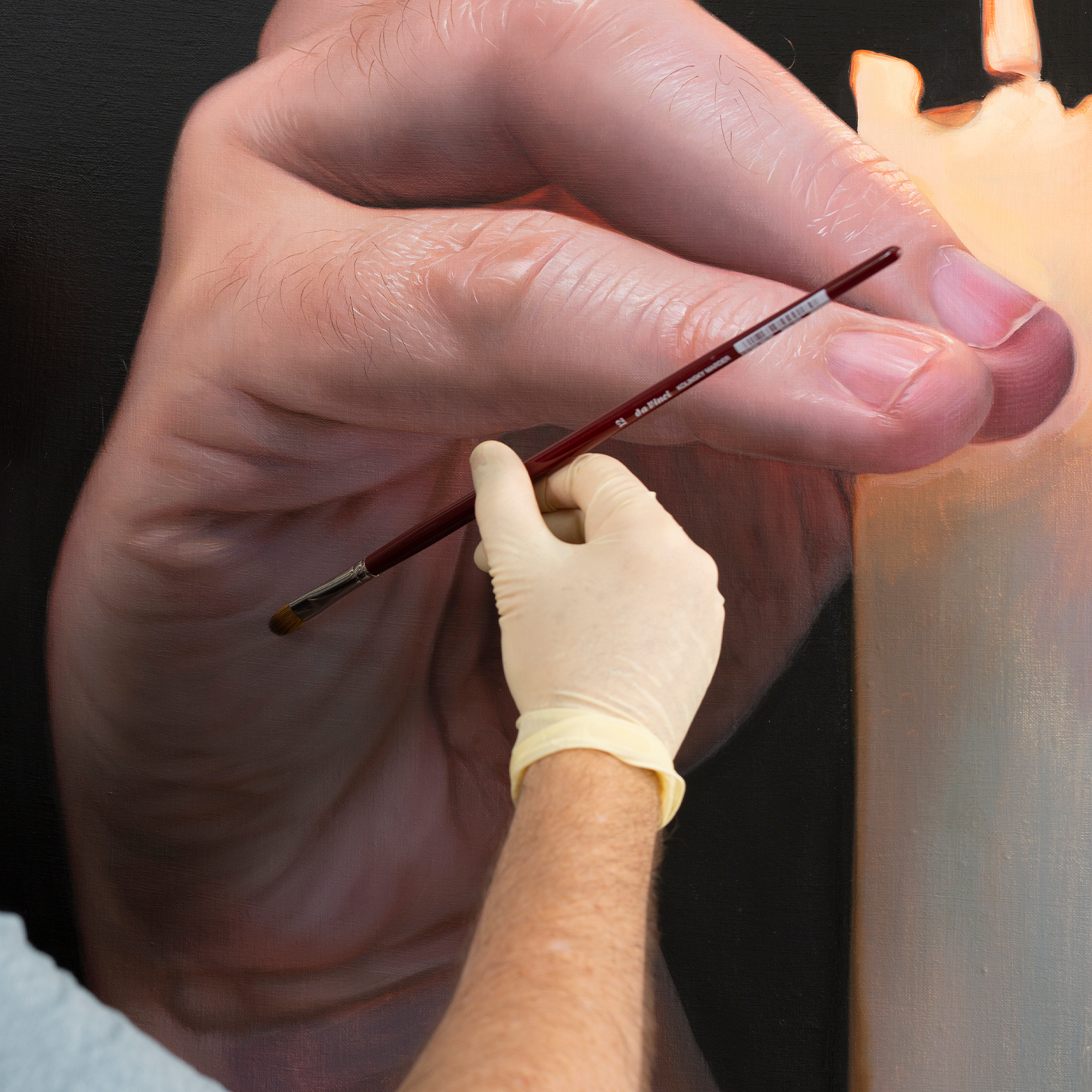 Middle Finger I
09:37 min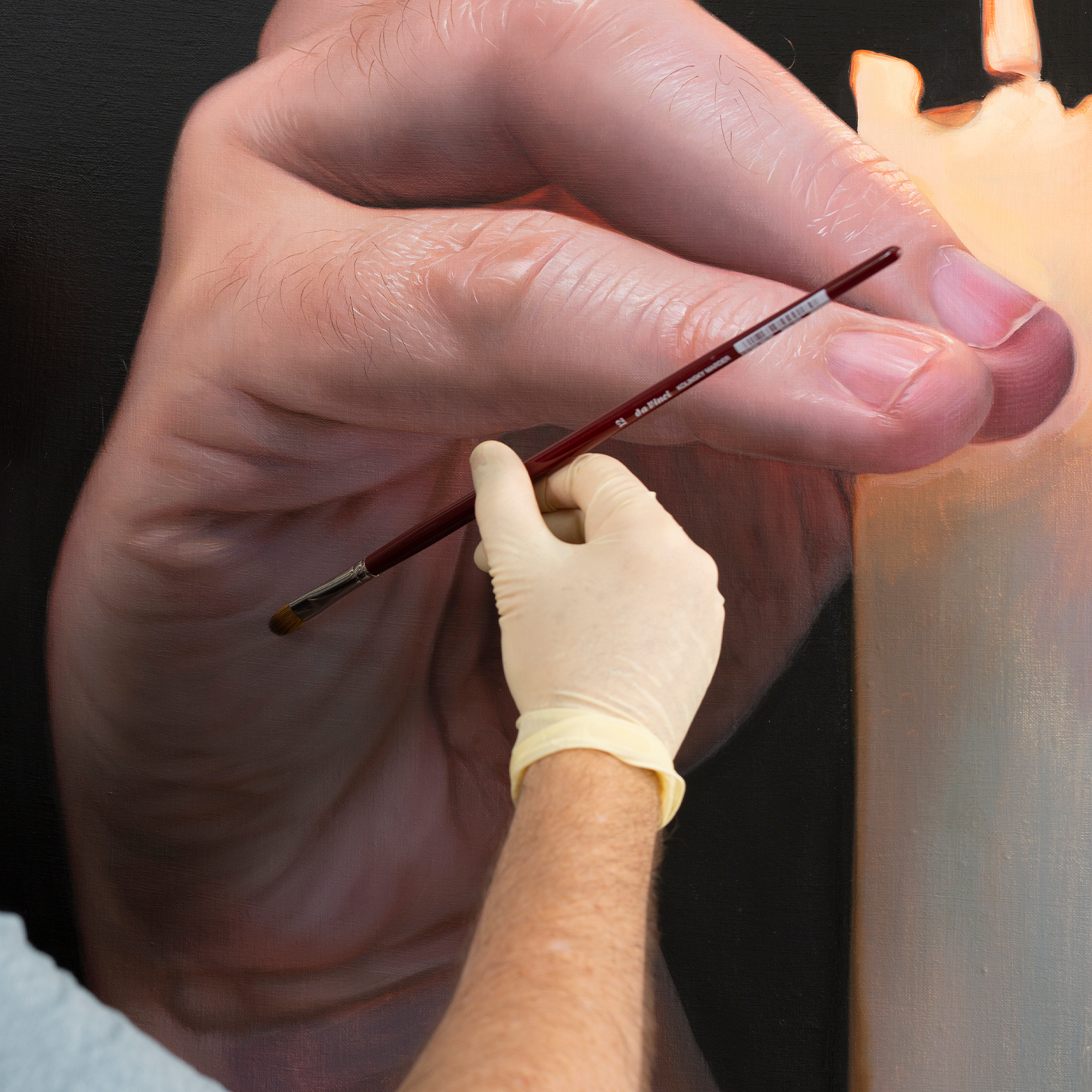 Heart Finger II
09:29 min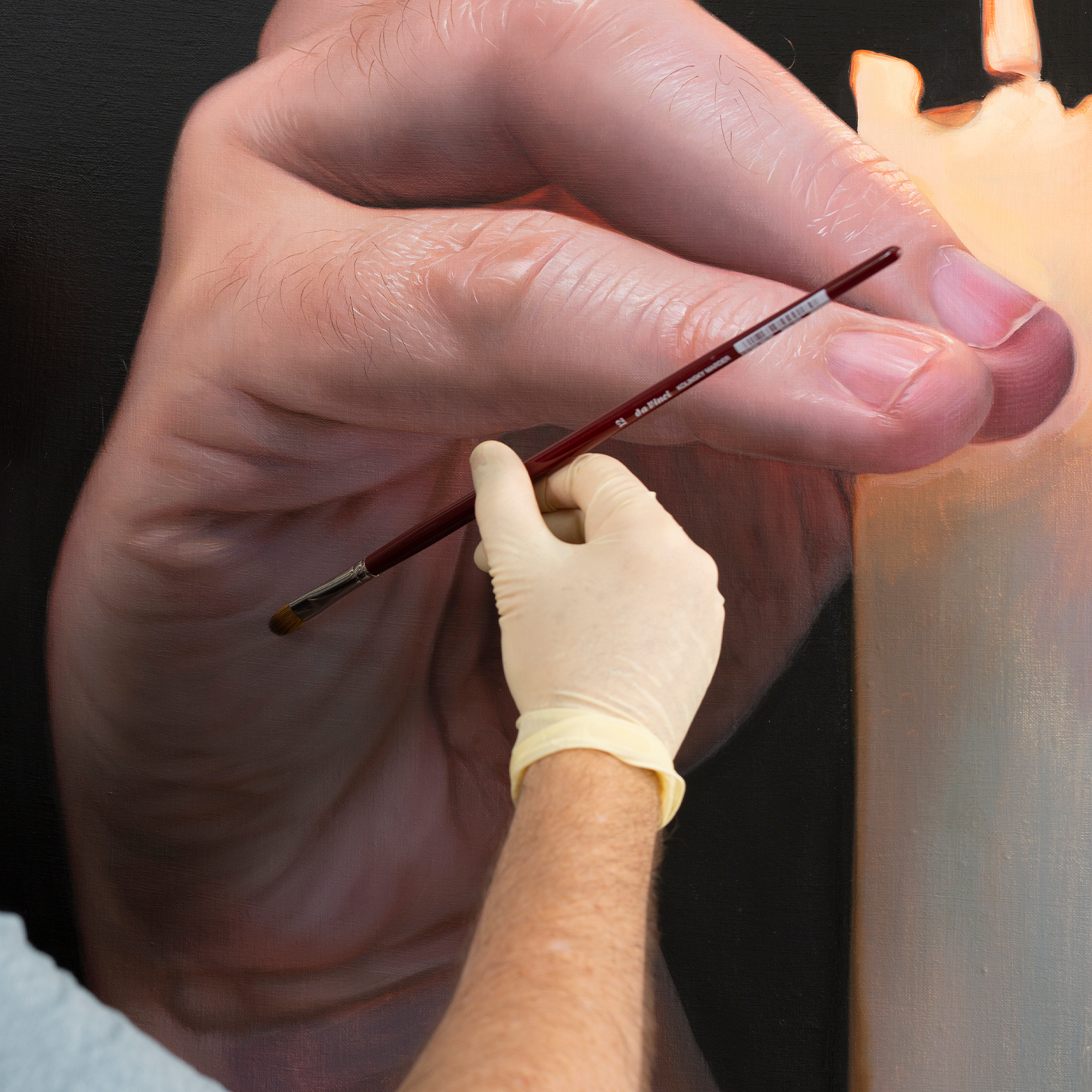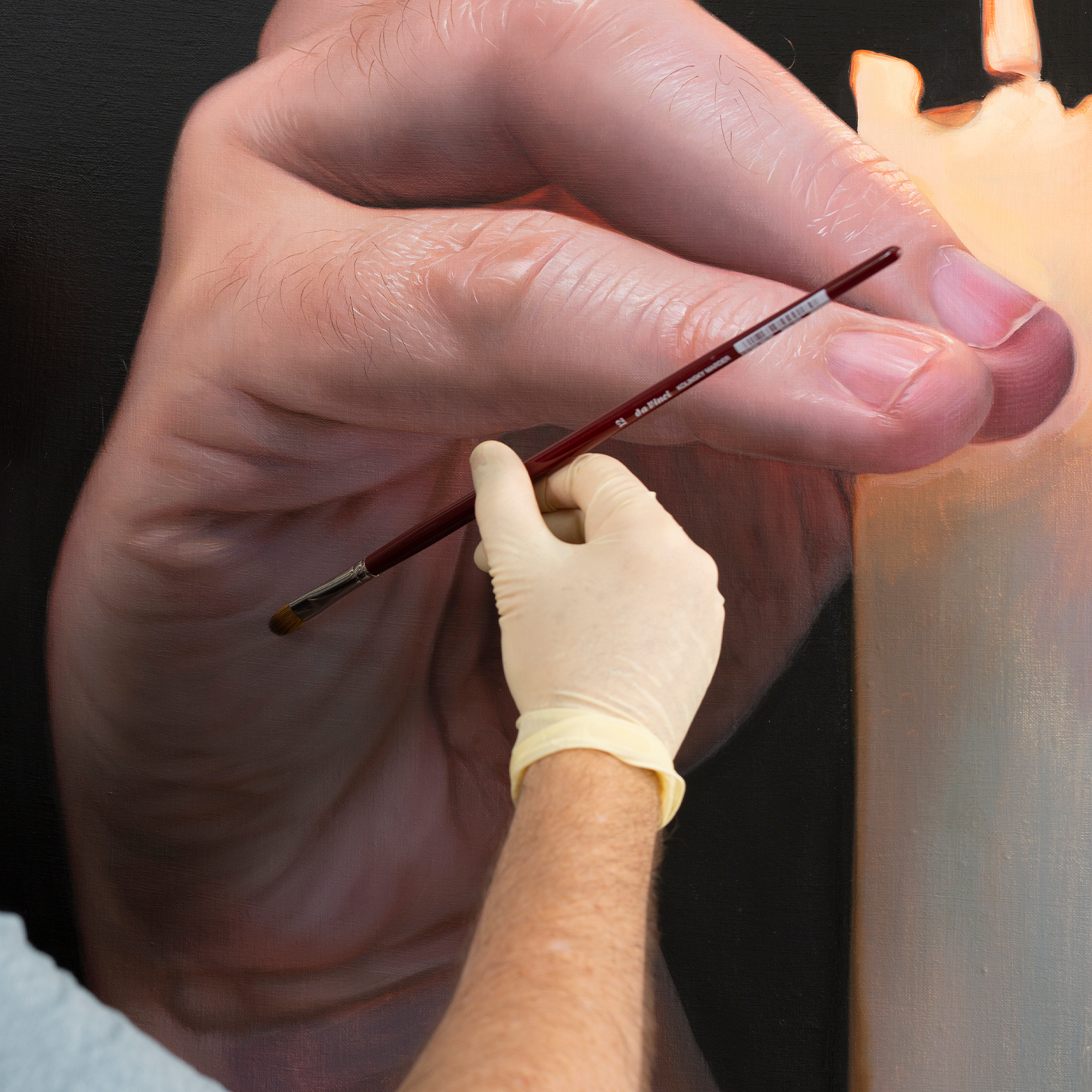 Middle Finger IV
10:03 min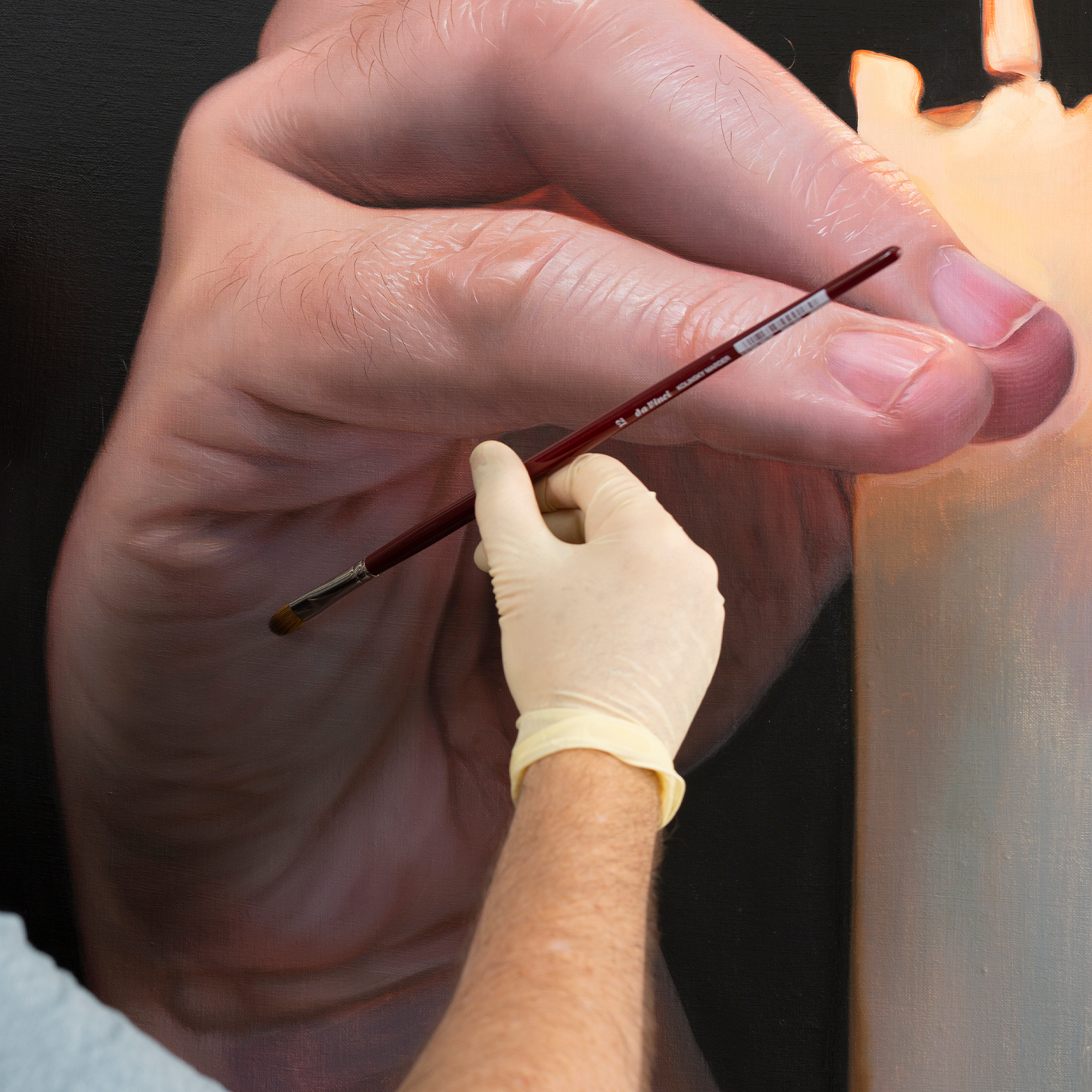 Middle Finger V
10:11 min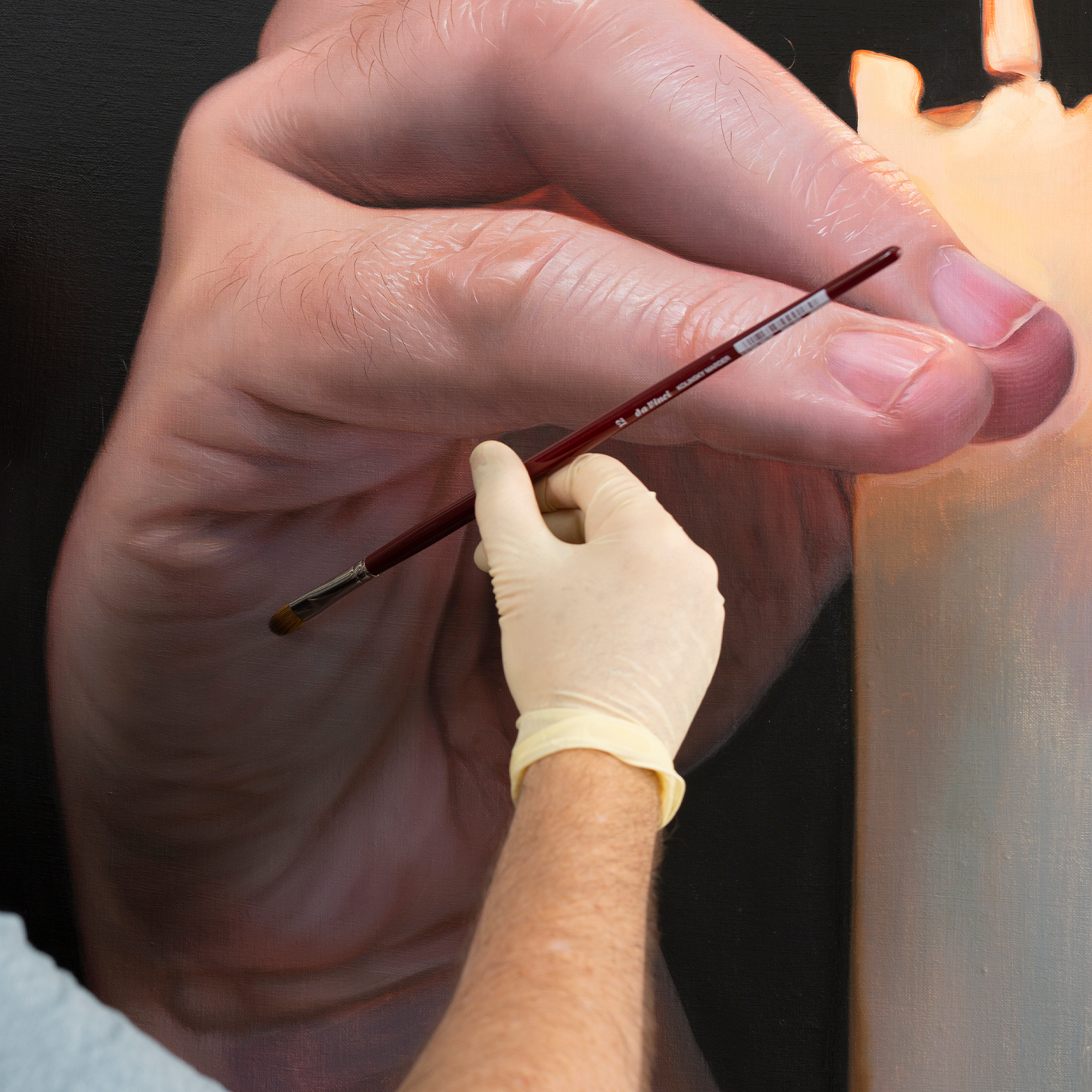 Heart Finger VI
10:05 min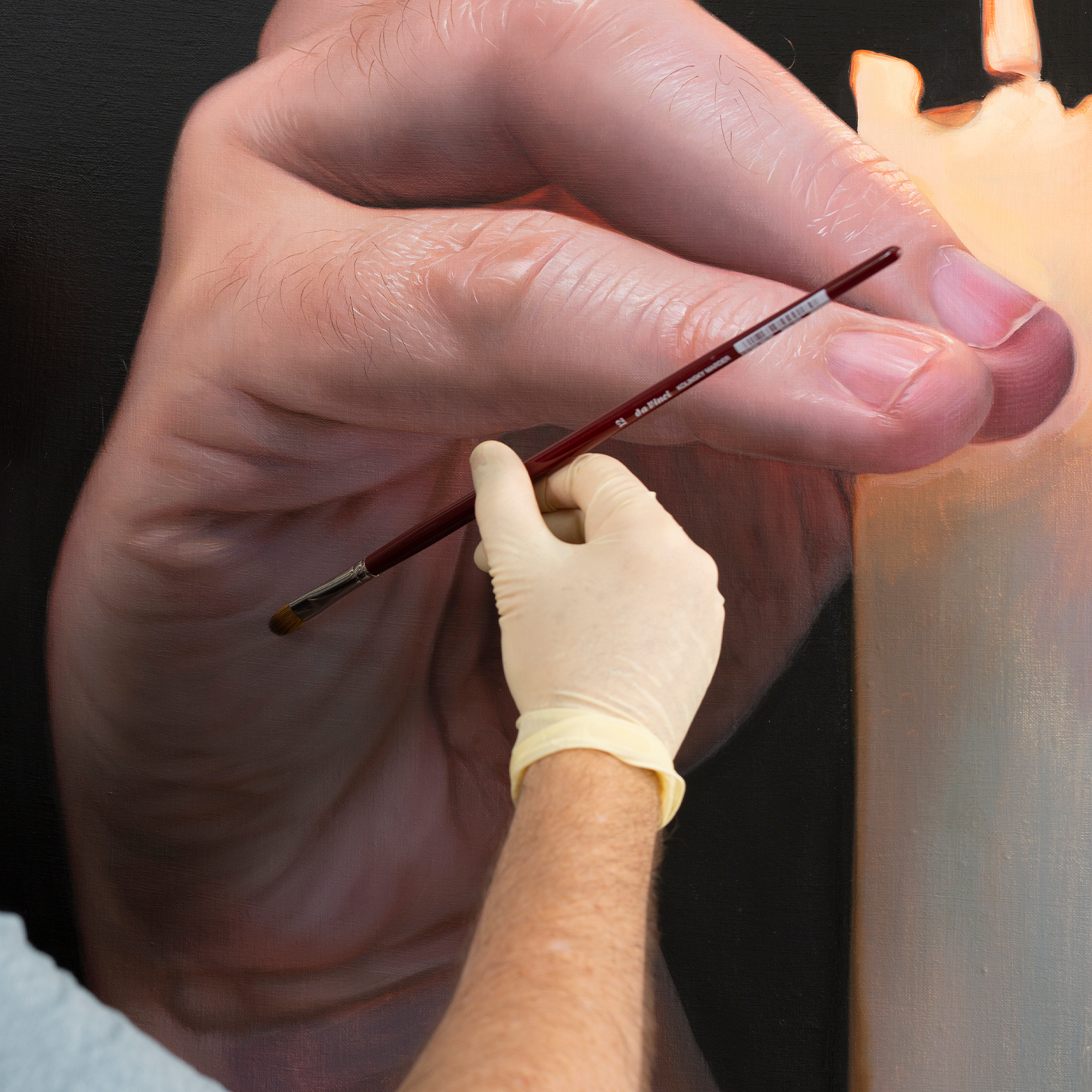 Heart Finger VII
10:11 min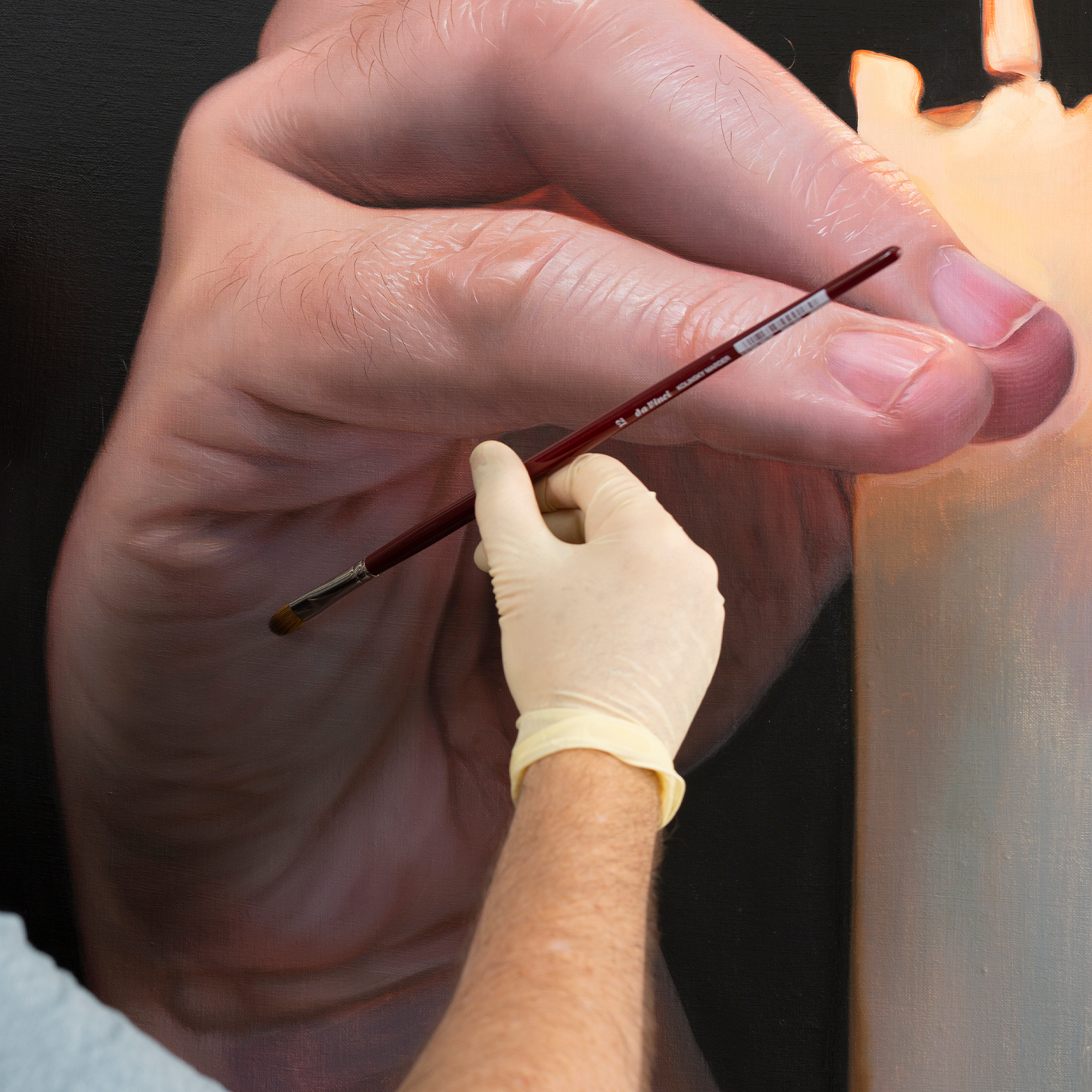 Middle Finger VIII
10:22 min
10. Thick Toe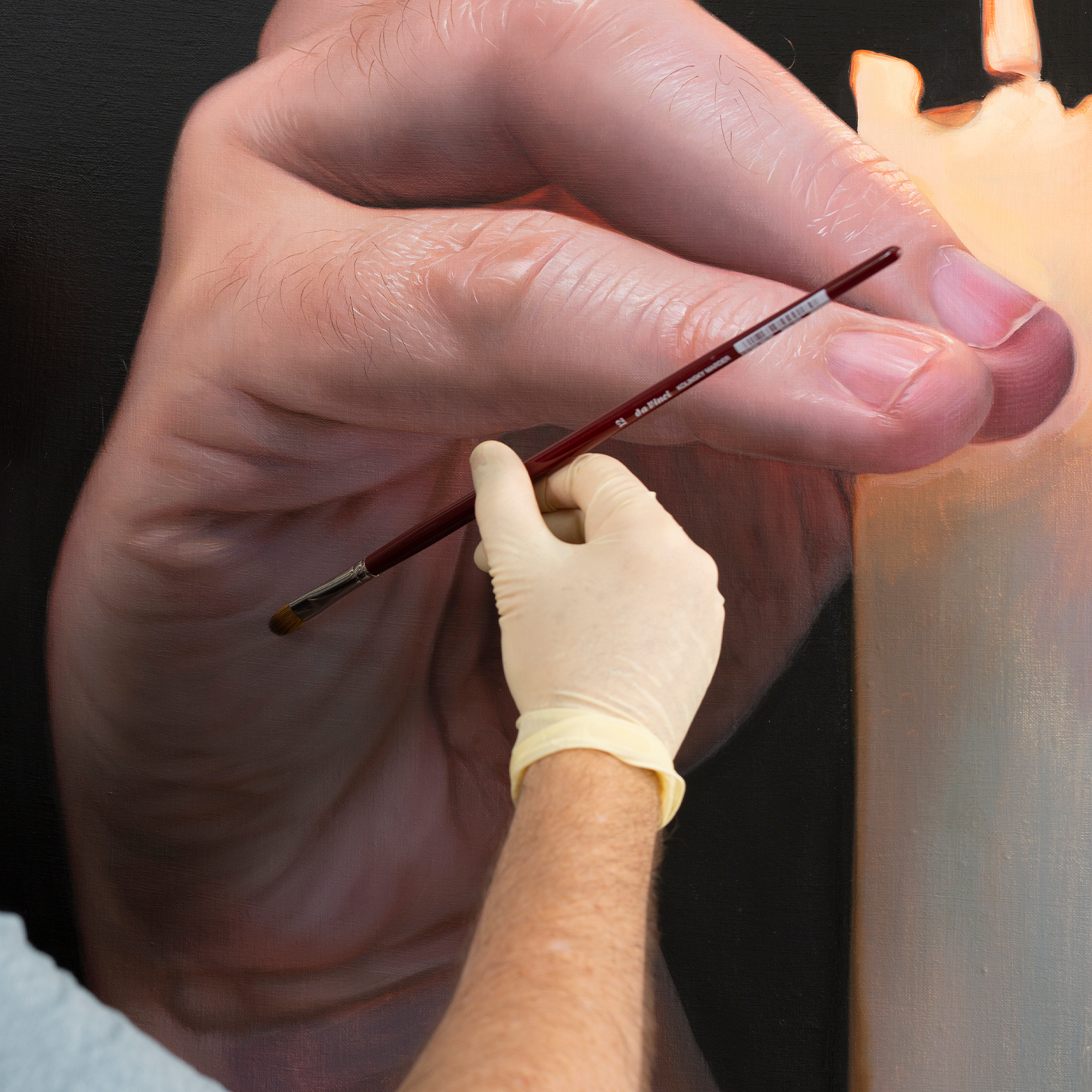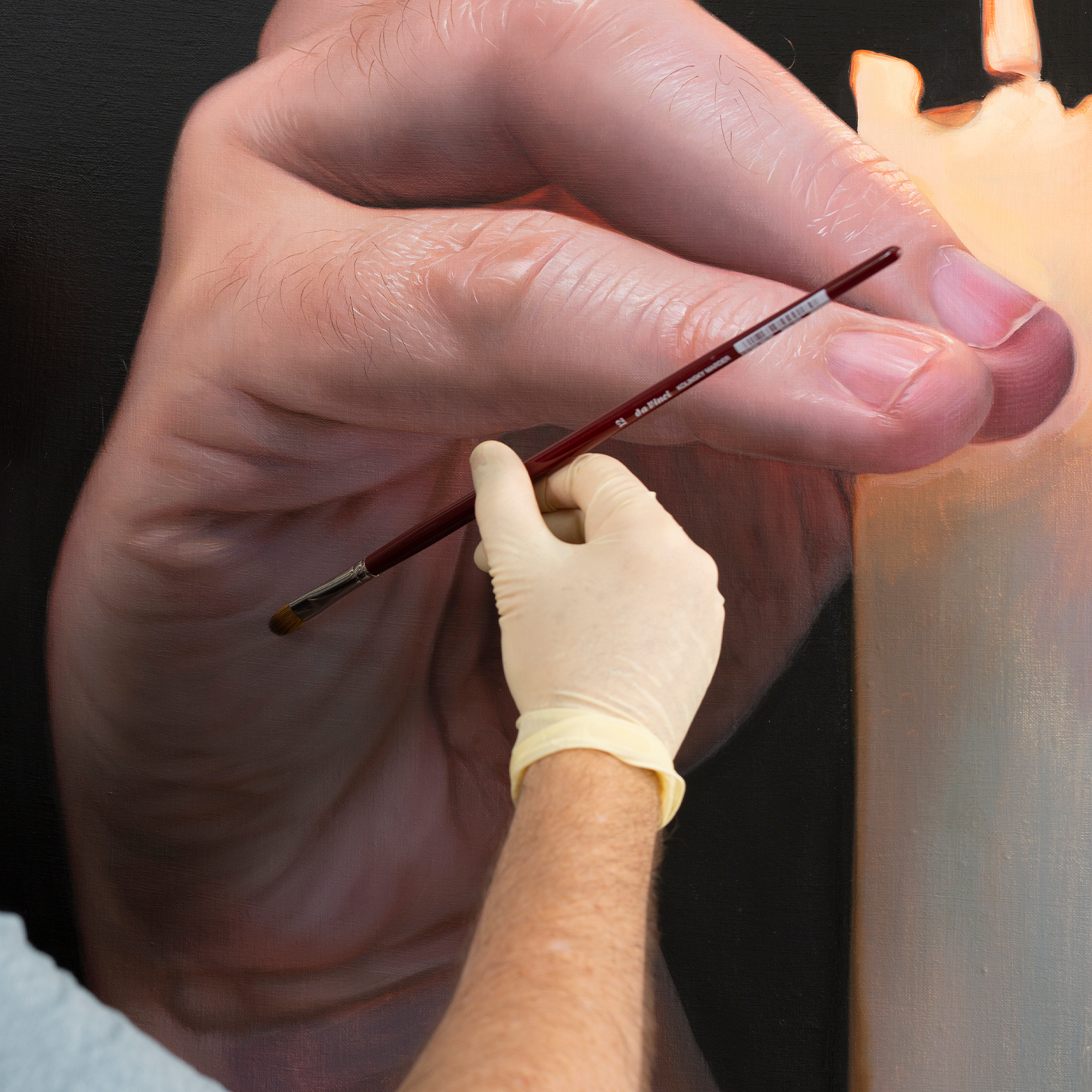 Fat Toe II - Finishing
09:26 min
11. Finger ring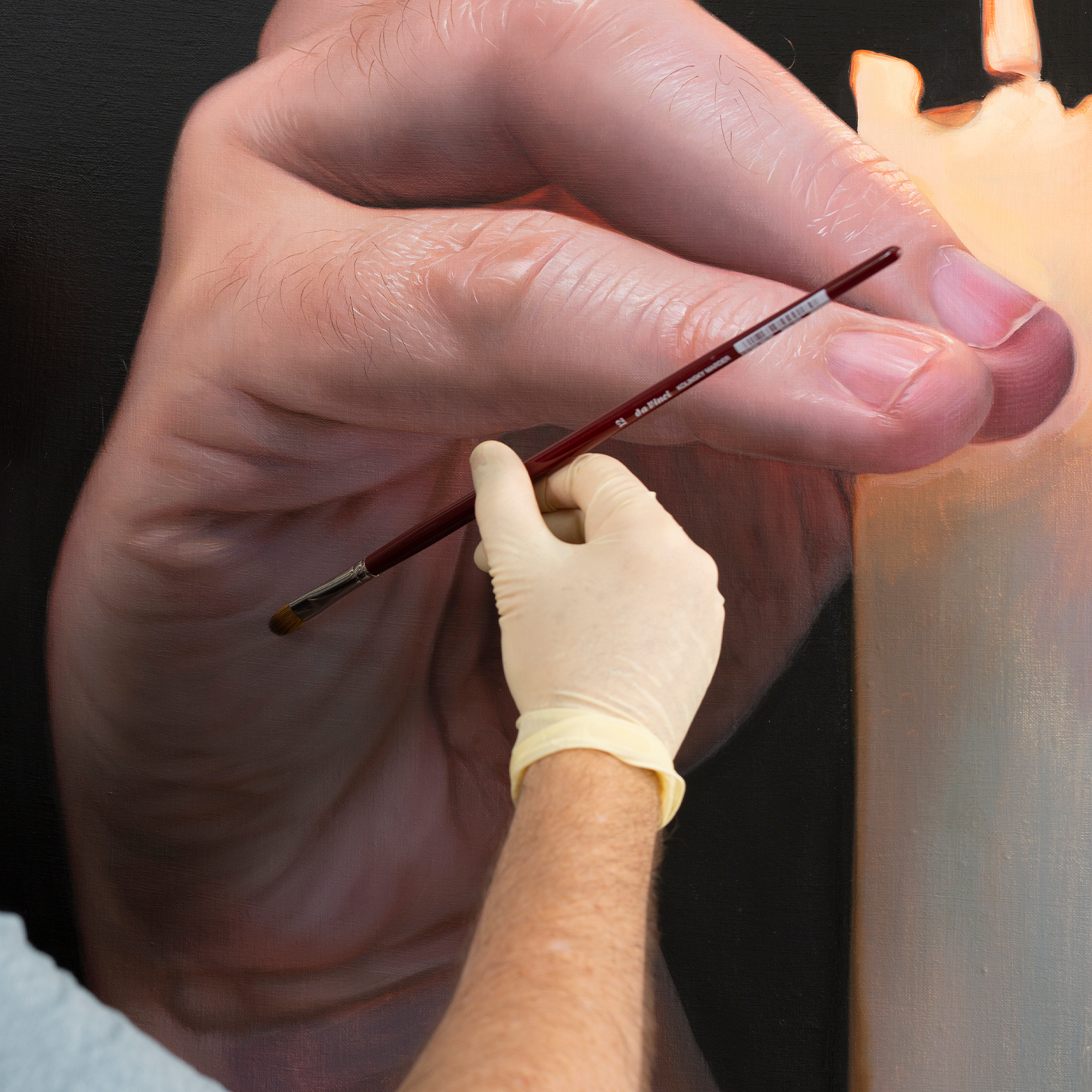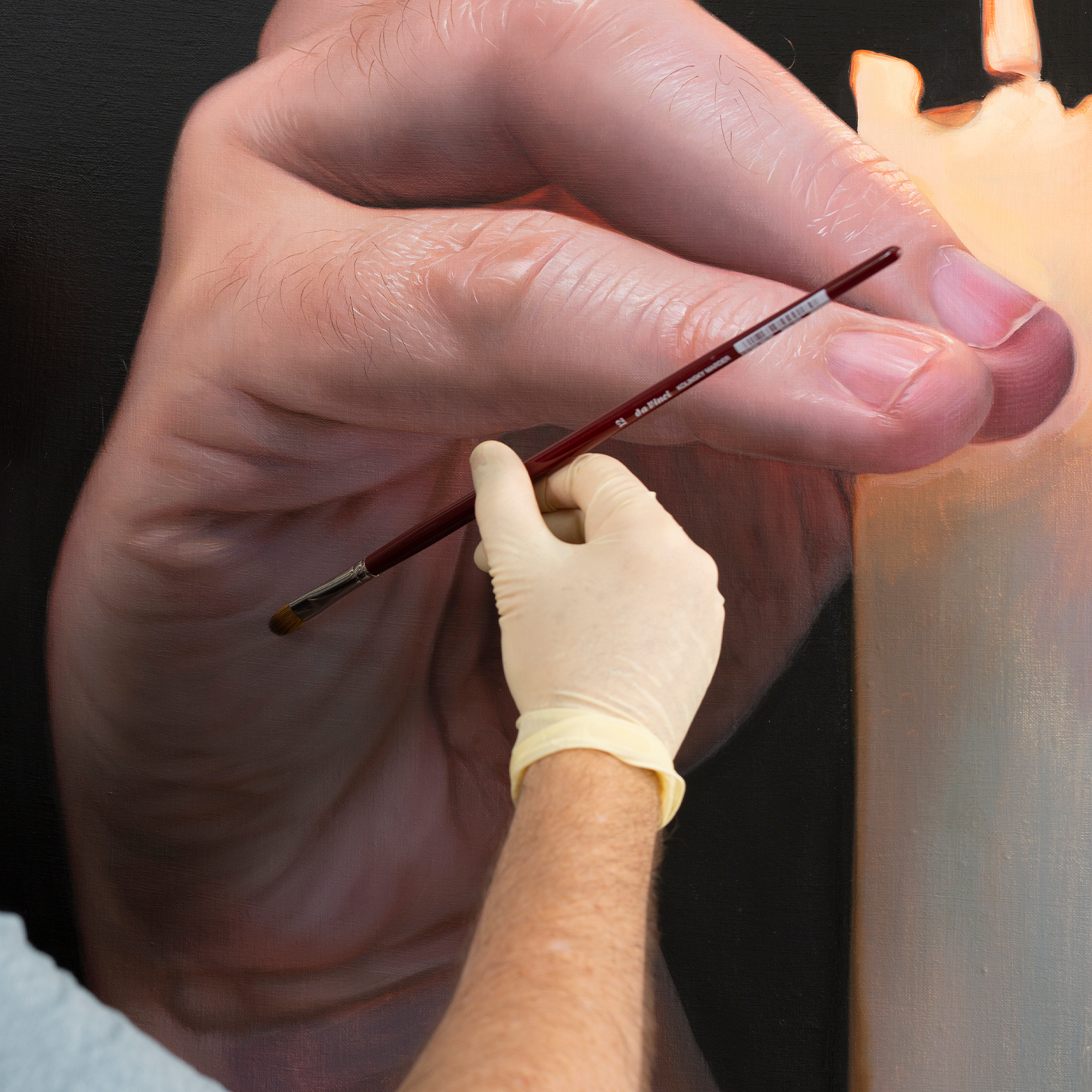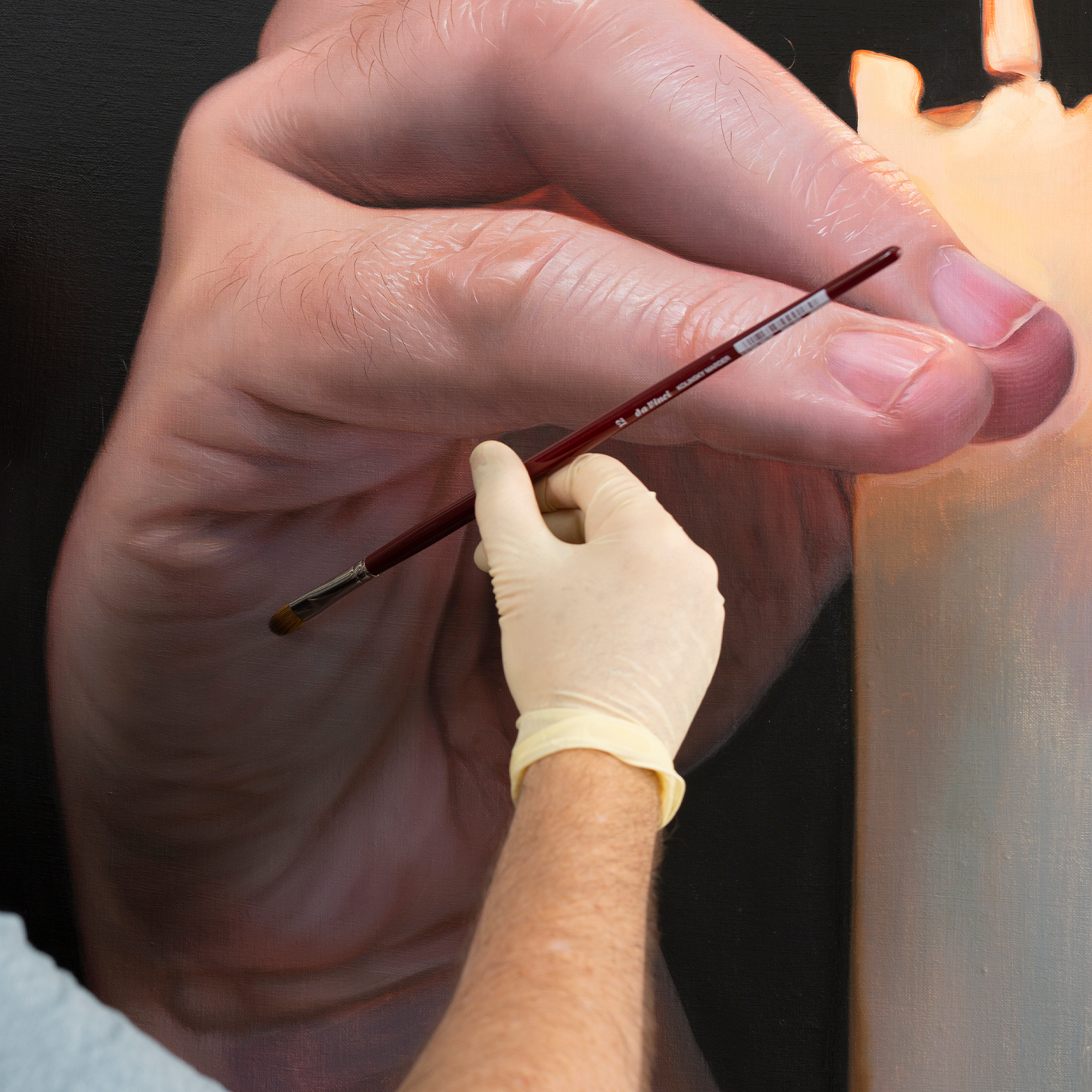 Ring Finger III
09:17 min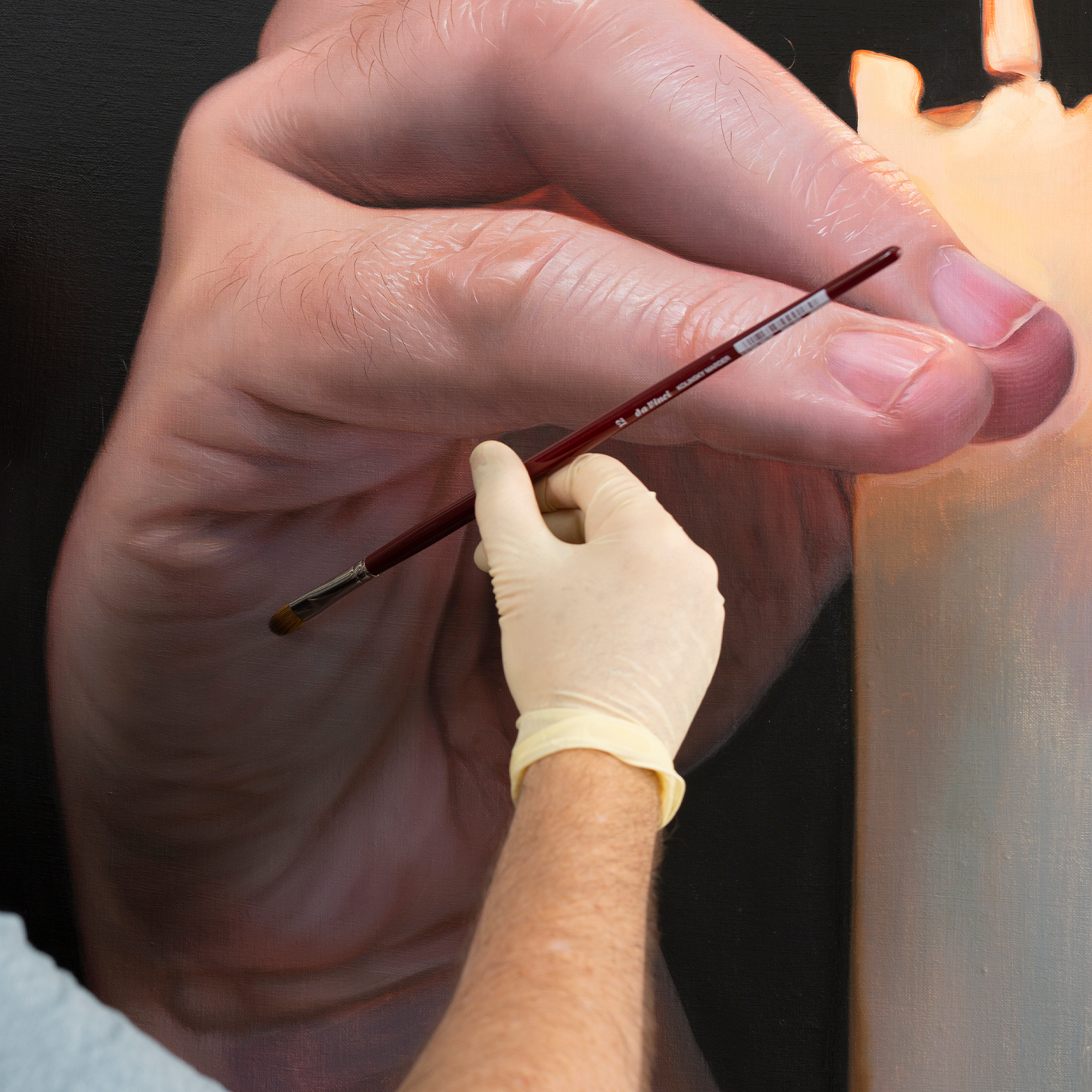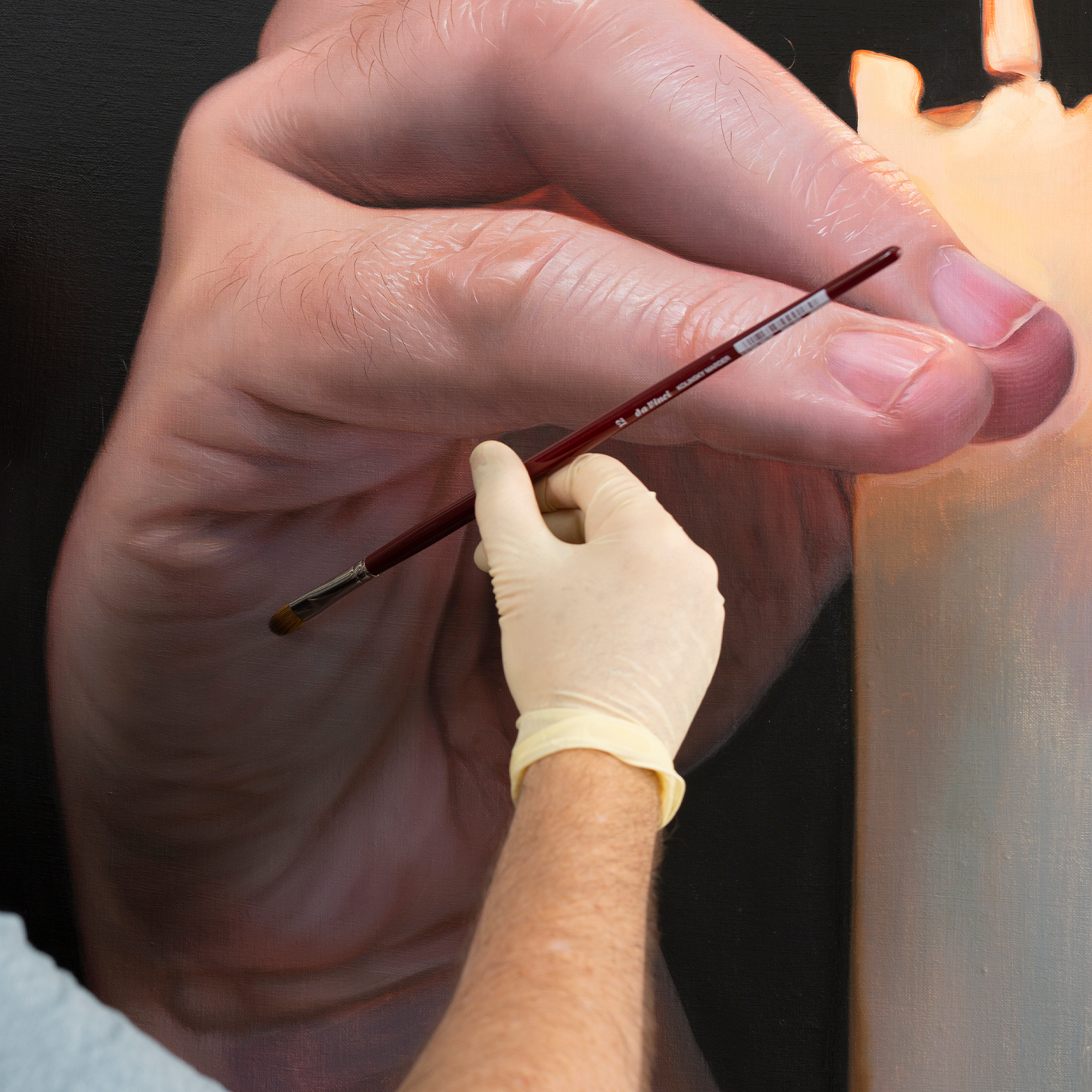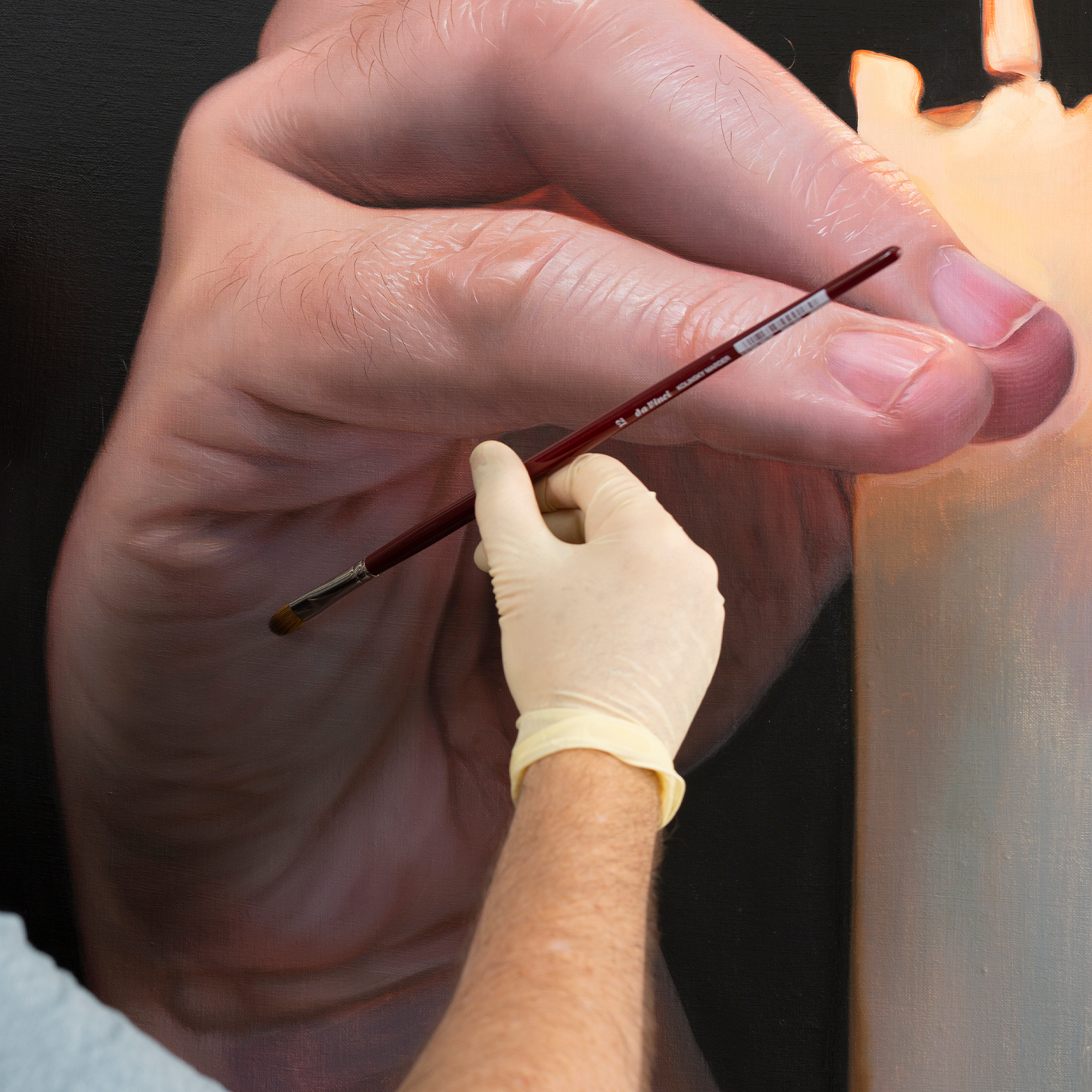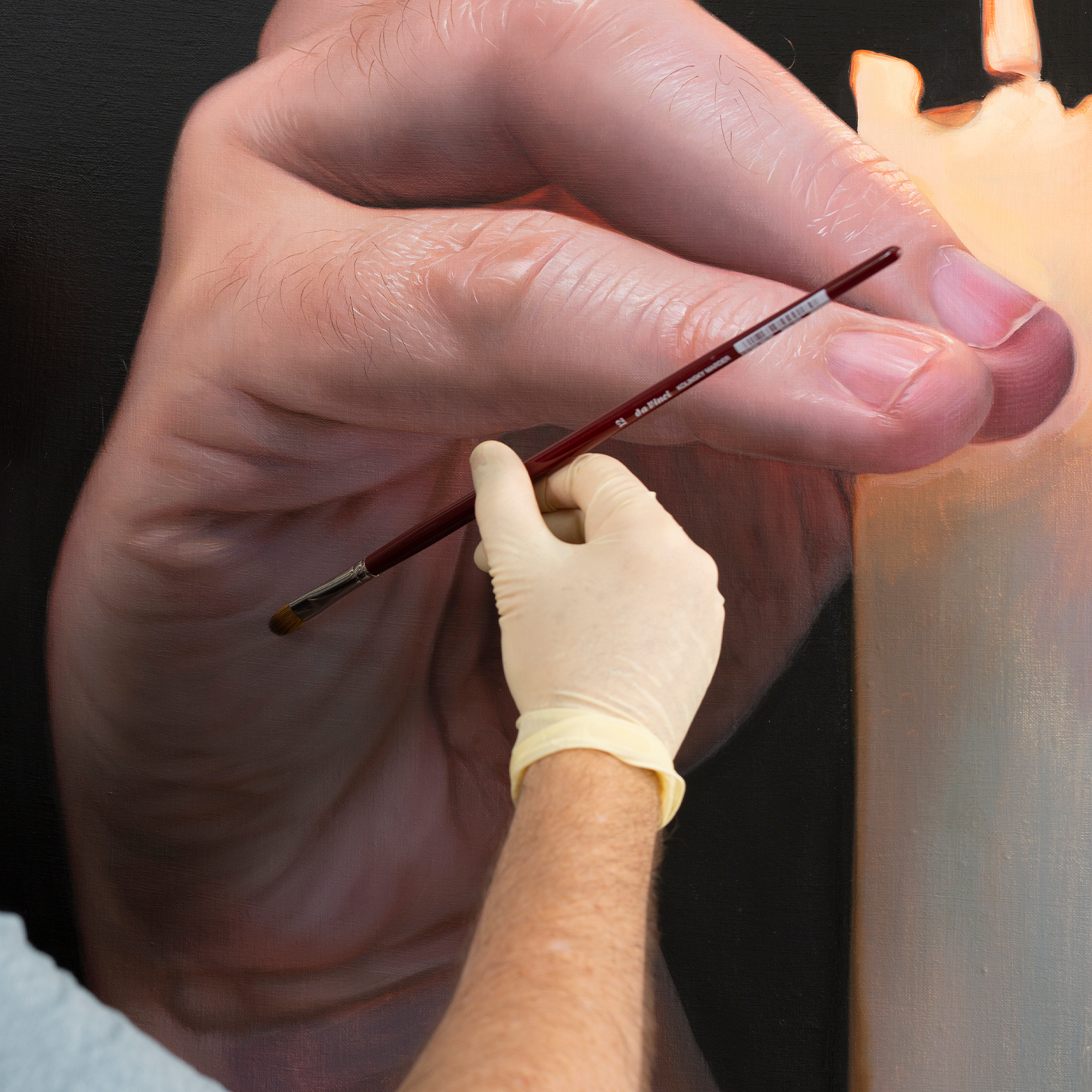 Ring Finger VII
08:15 min
12. Little Finger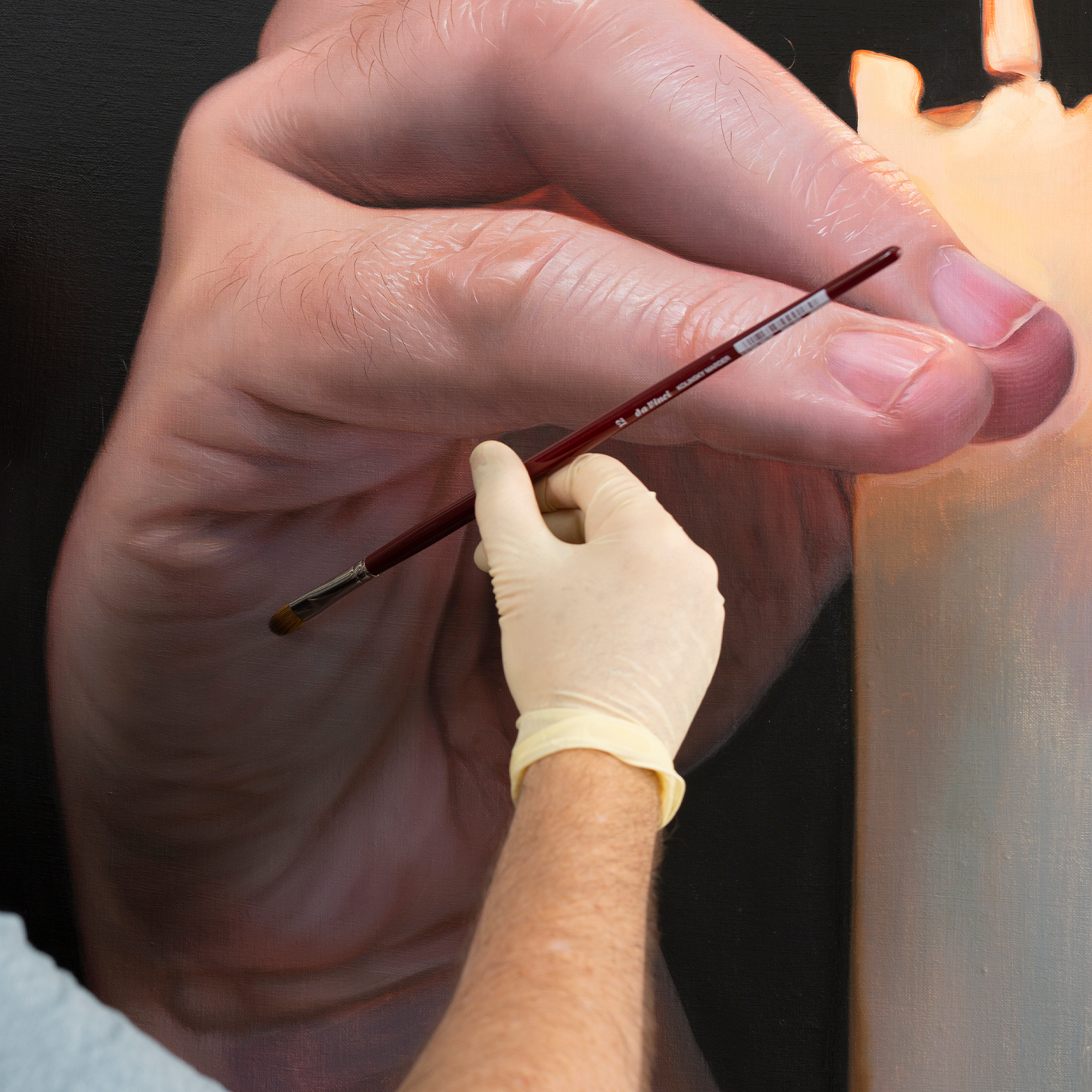 Little Finger I - Color Mix I
10:19 min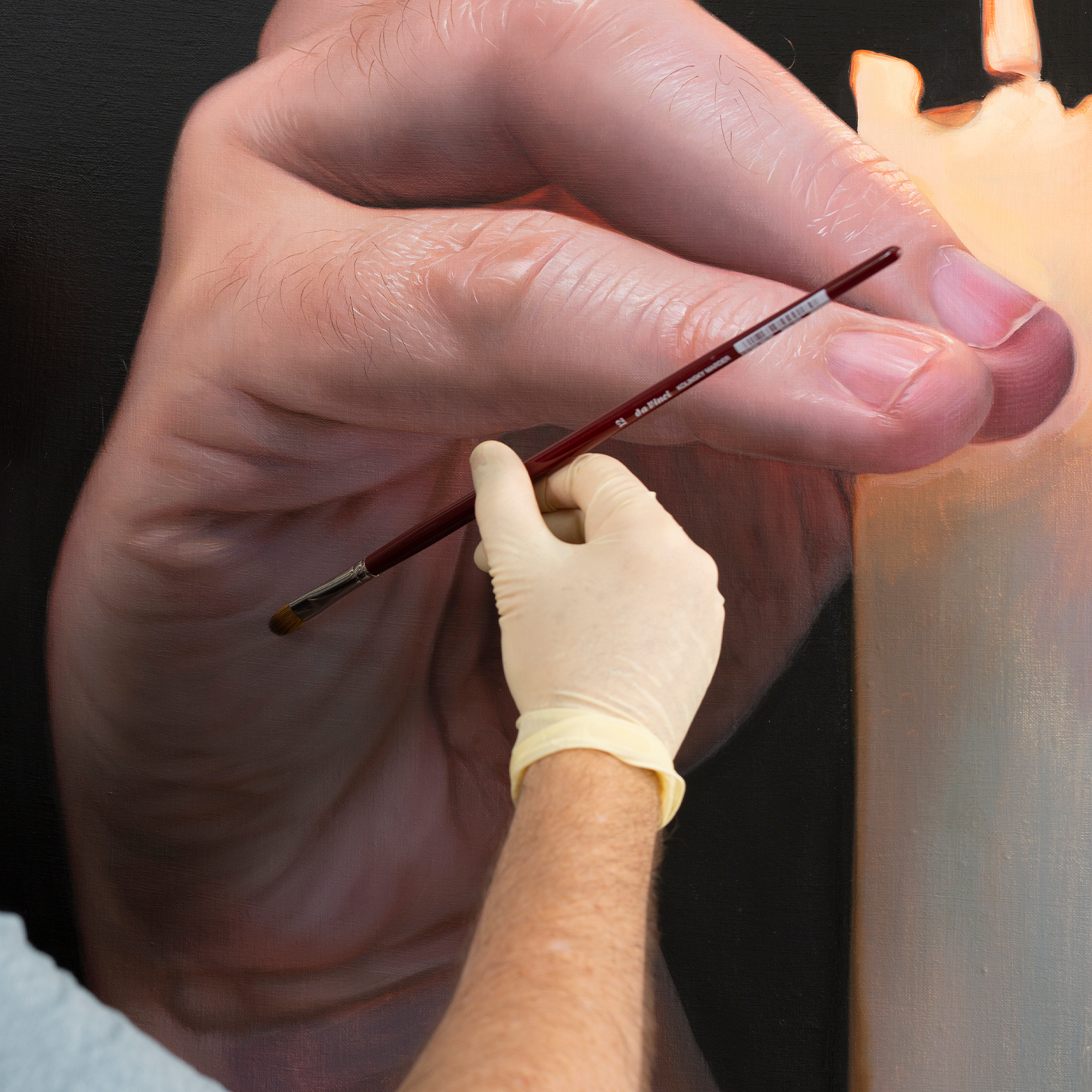 Little Finger I
07:59 min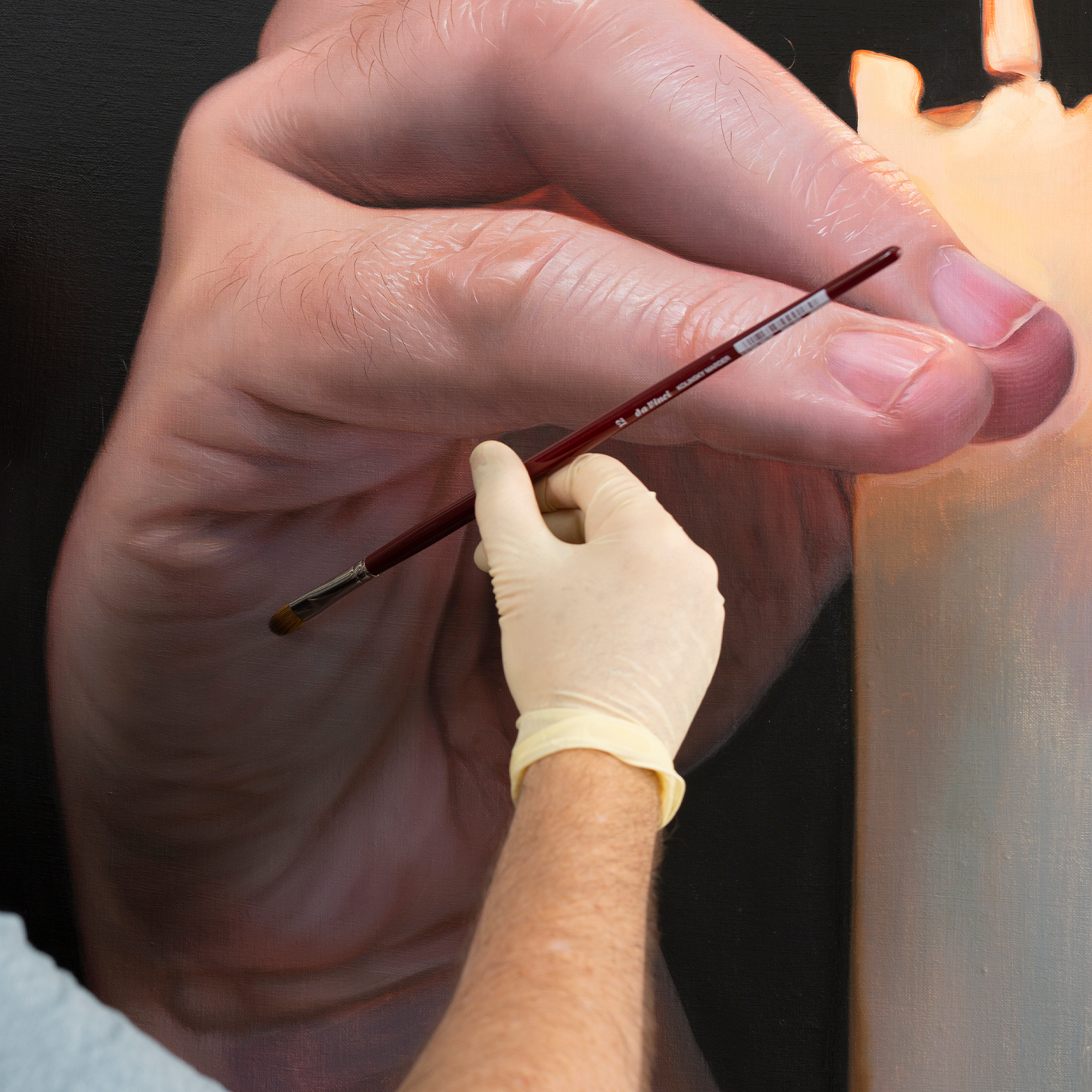 Little Finger II
09:22 min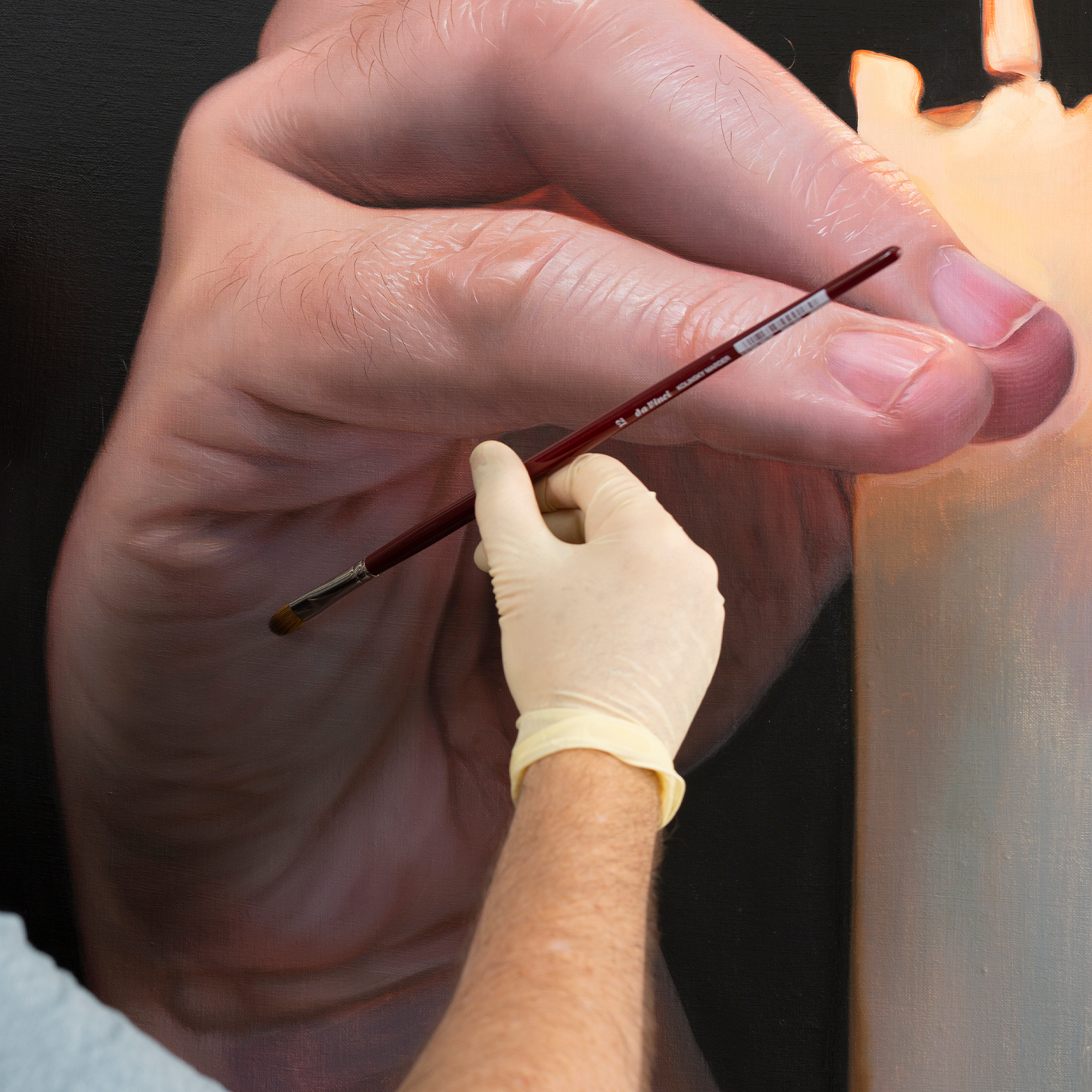 Little Finger III
09:10 min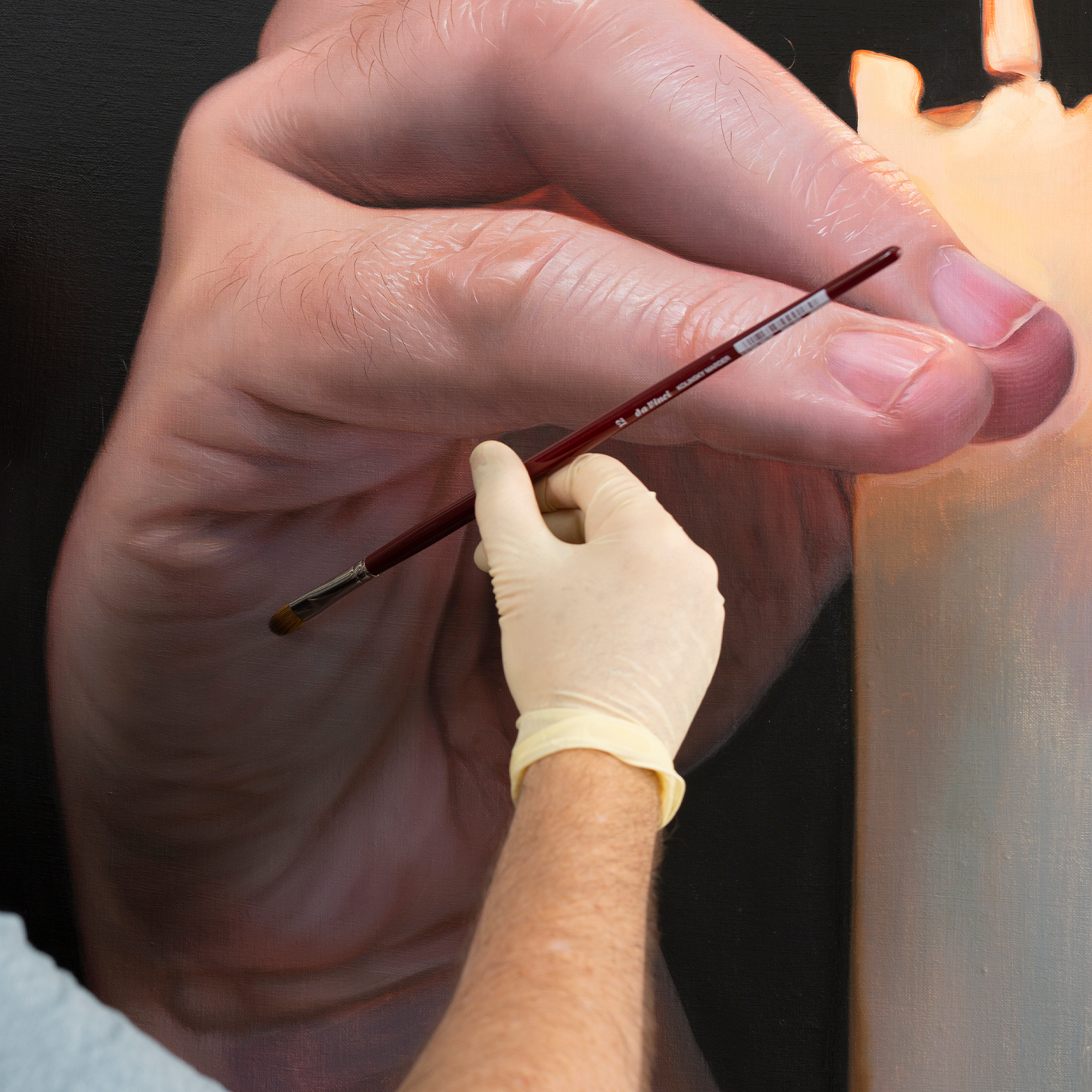 Little Finger IV
08: 22 min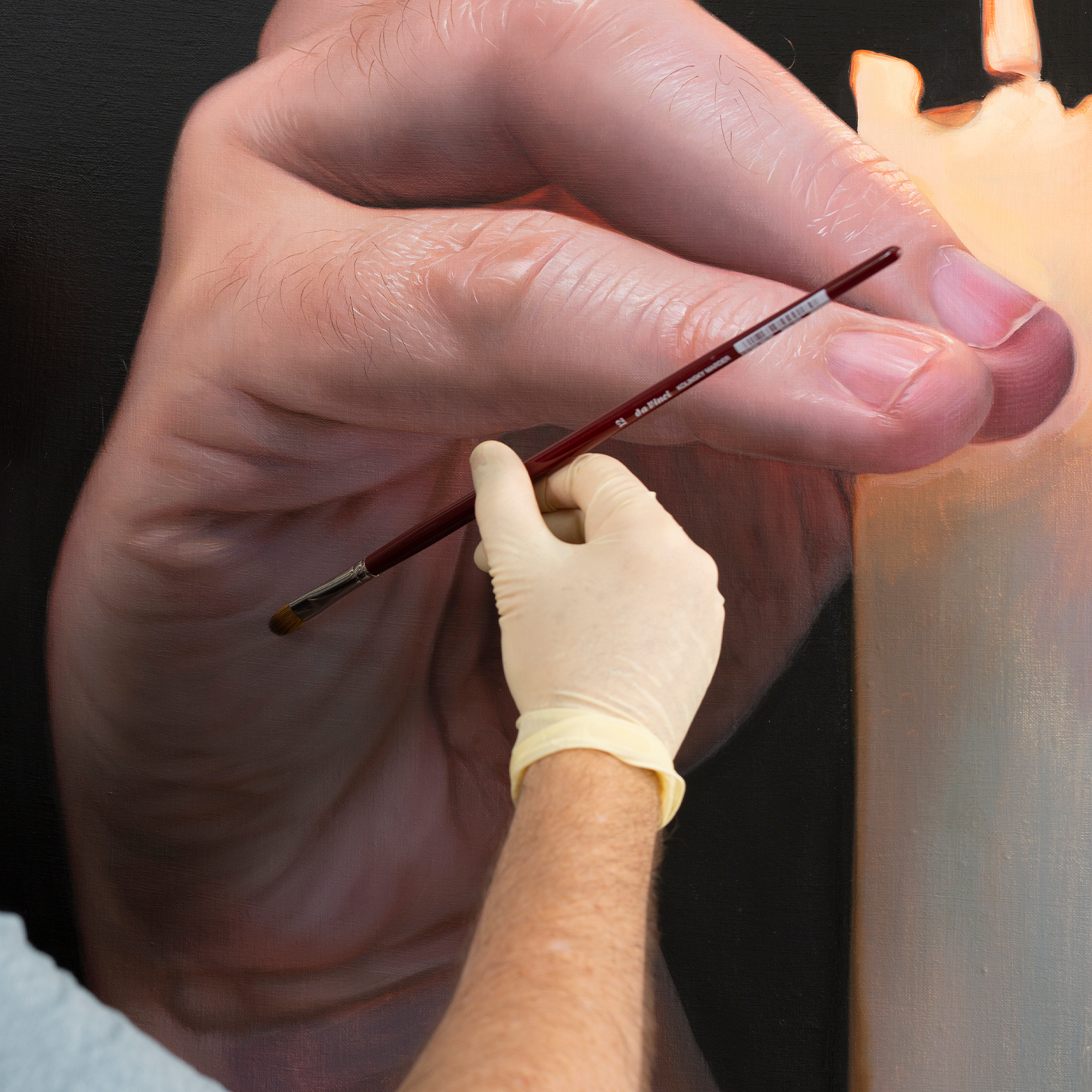 Little Finger IV - Chlor II Mix
10:20 min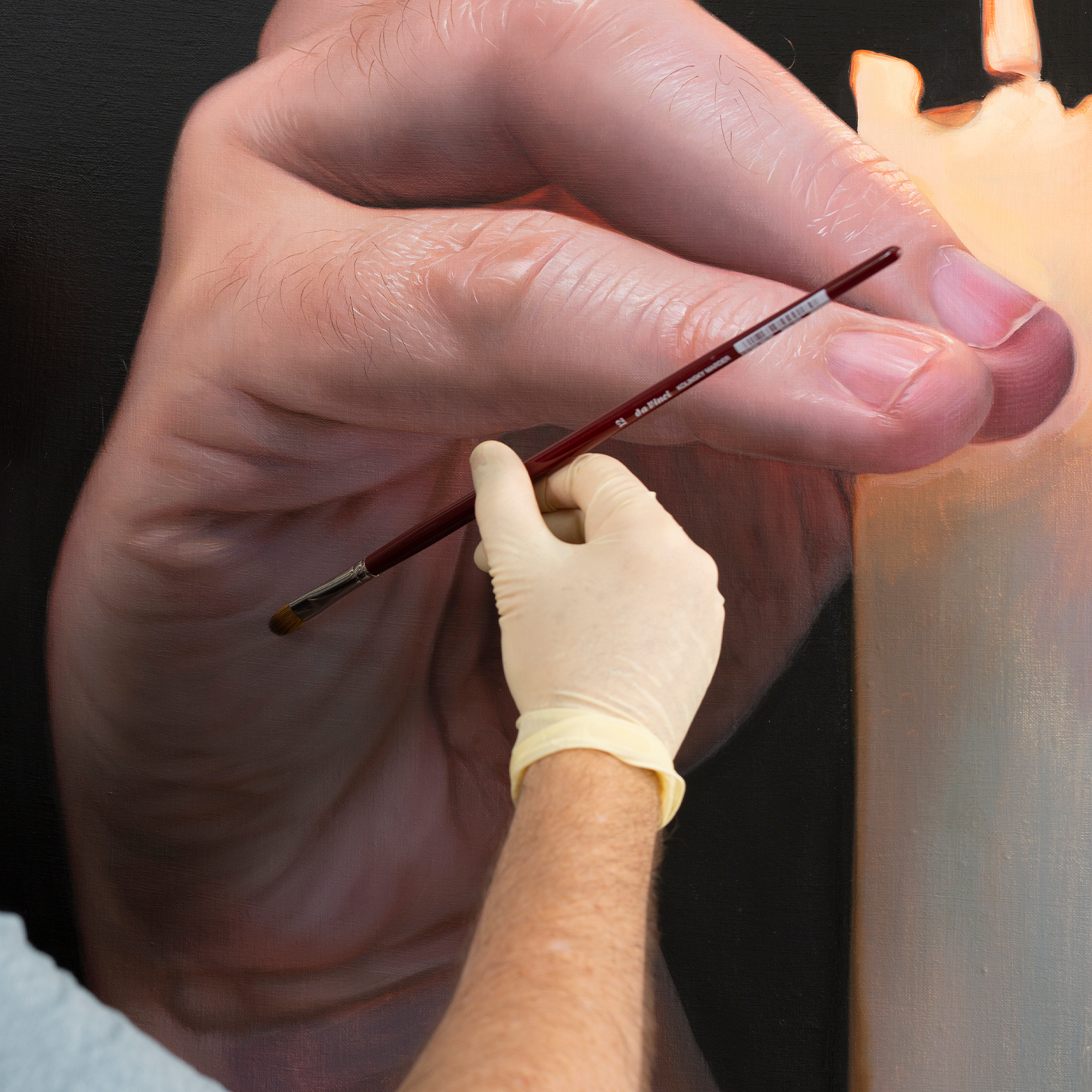 Little Finger V
06 :37 min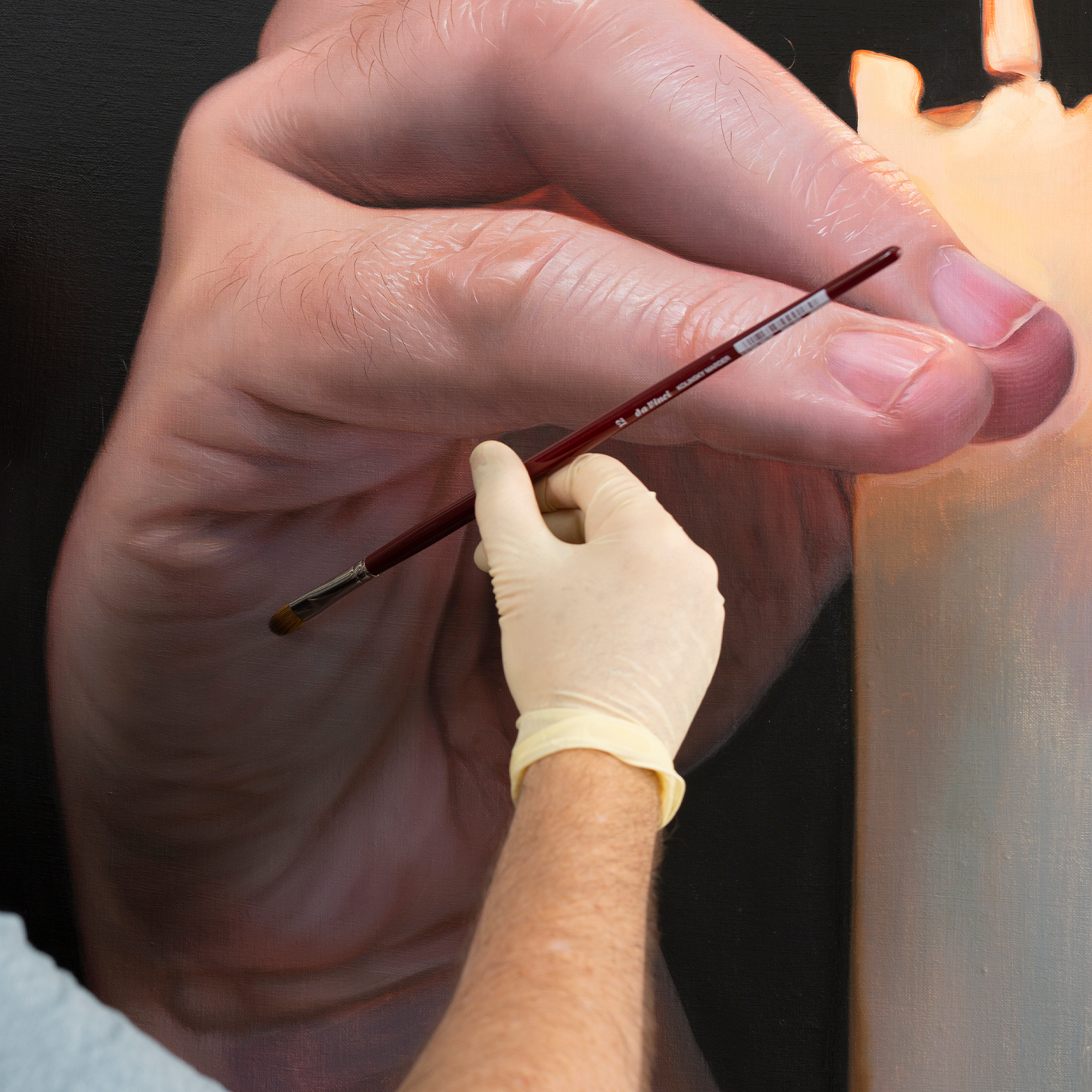 Little Finger VI
07:15 min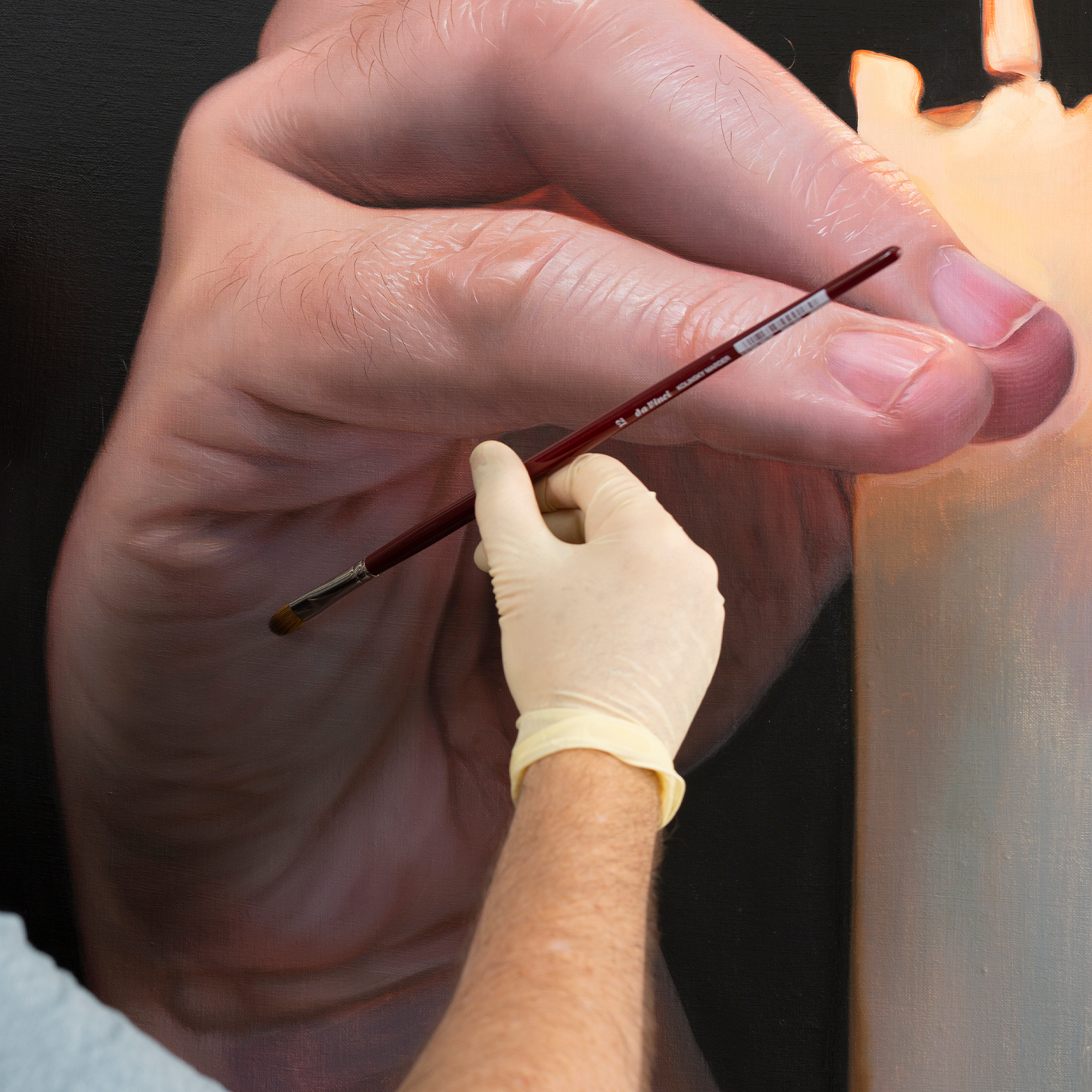 Little Finger VI - Color Mix II
-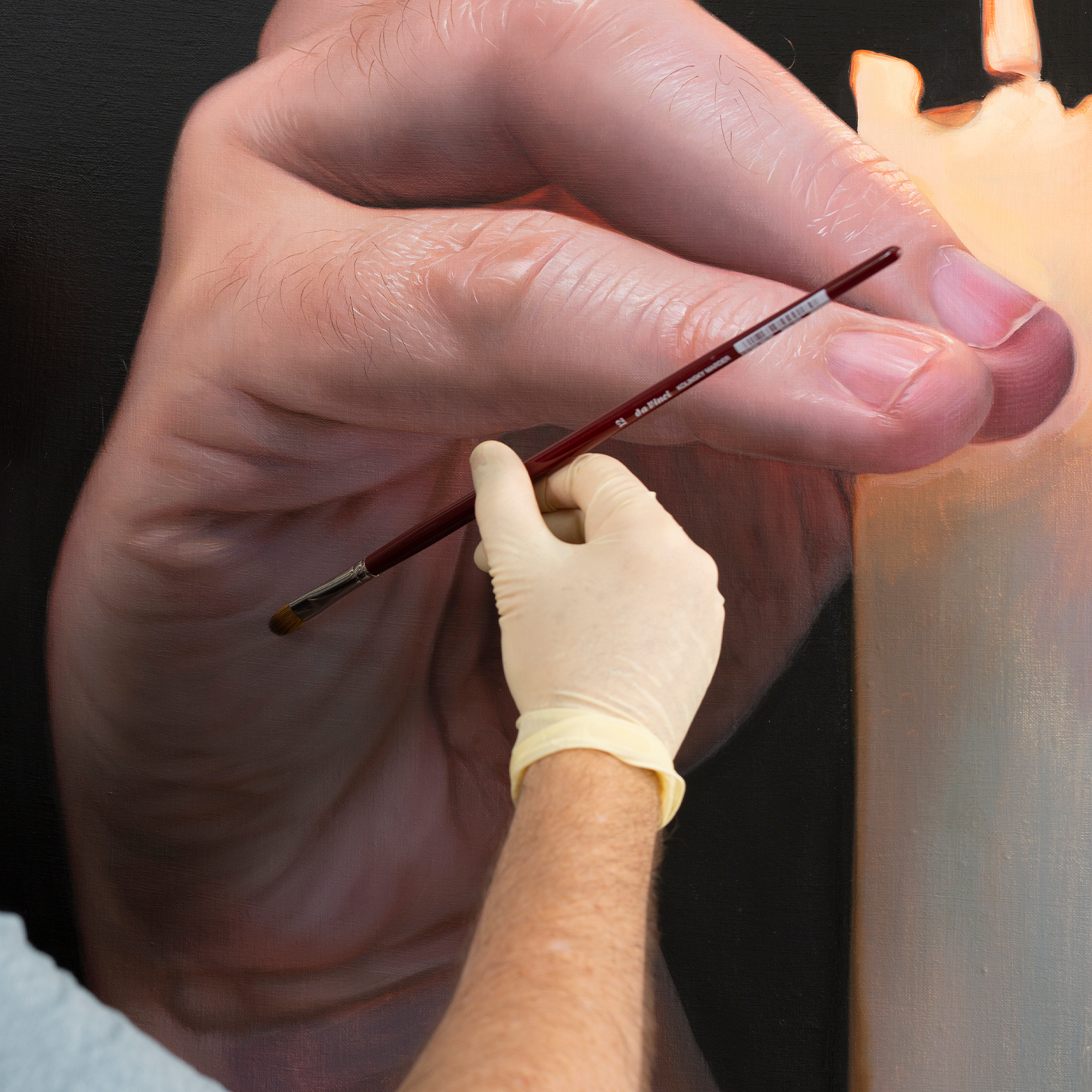 Little Finger VII
06:10 min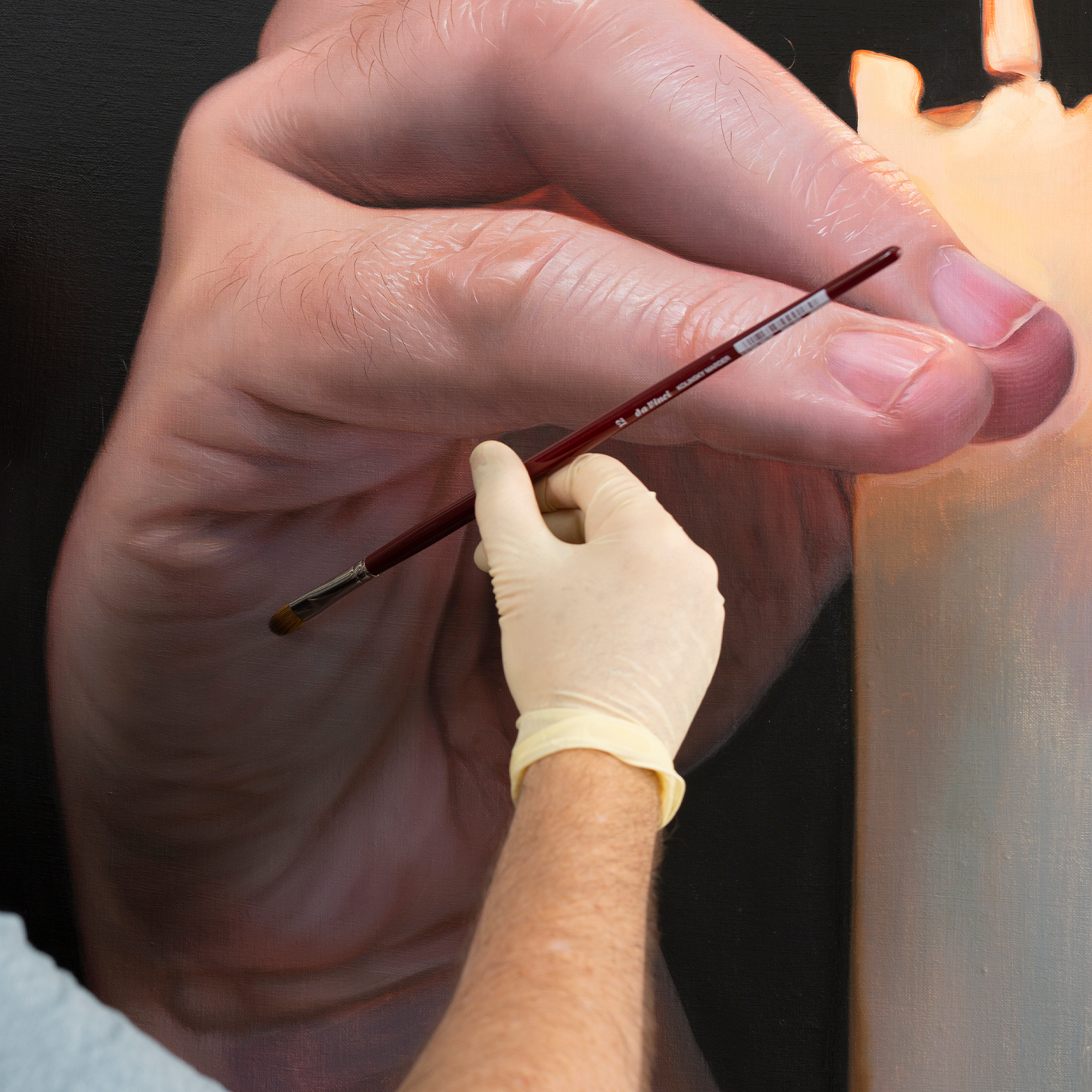 Little Finger VIII
07:34 min
13. Palm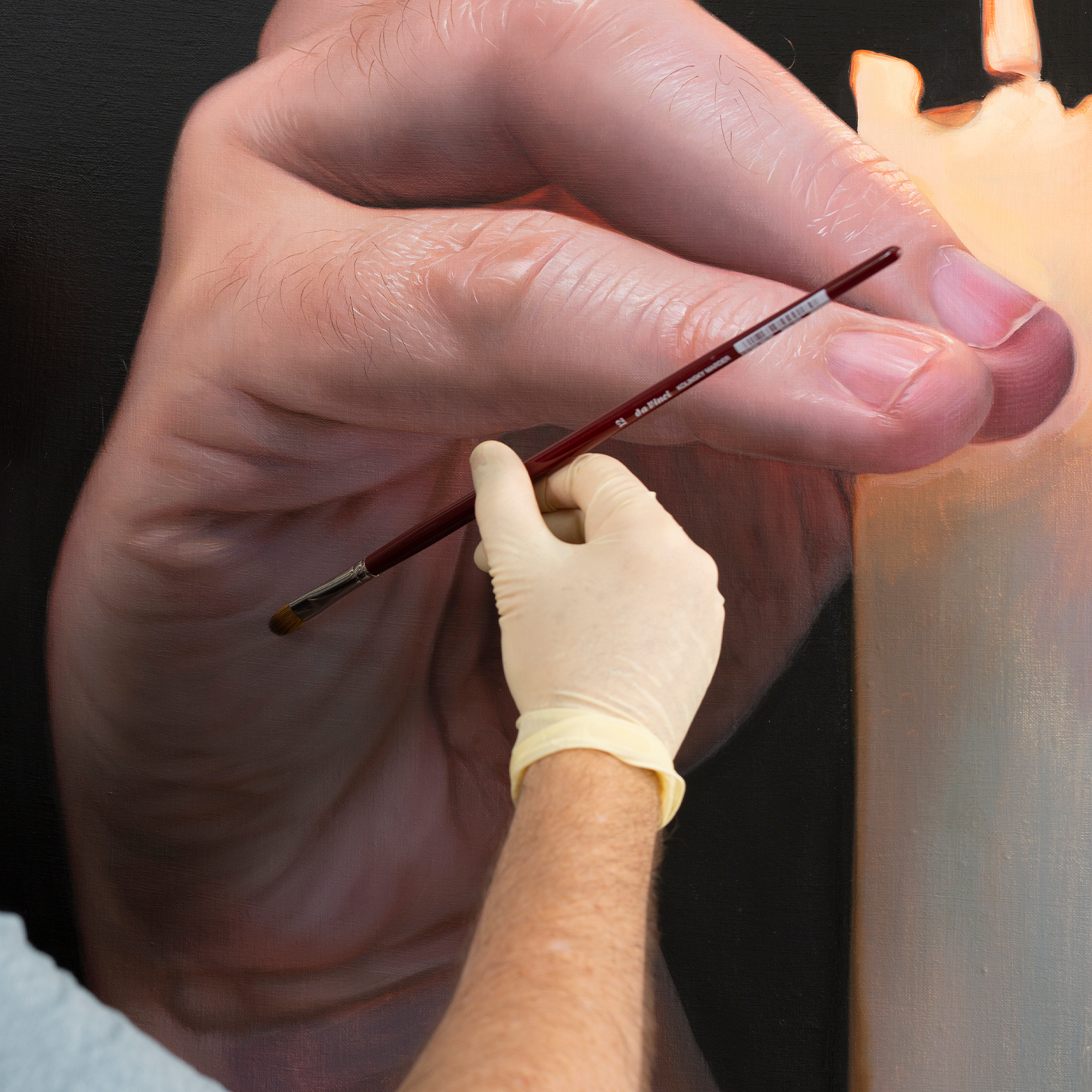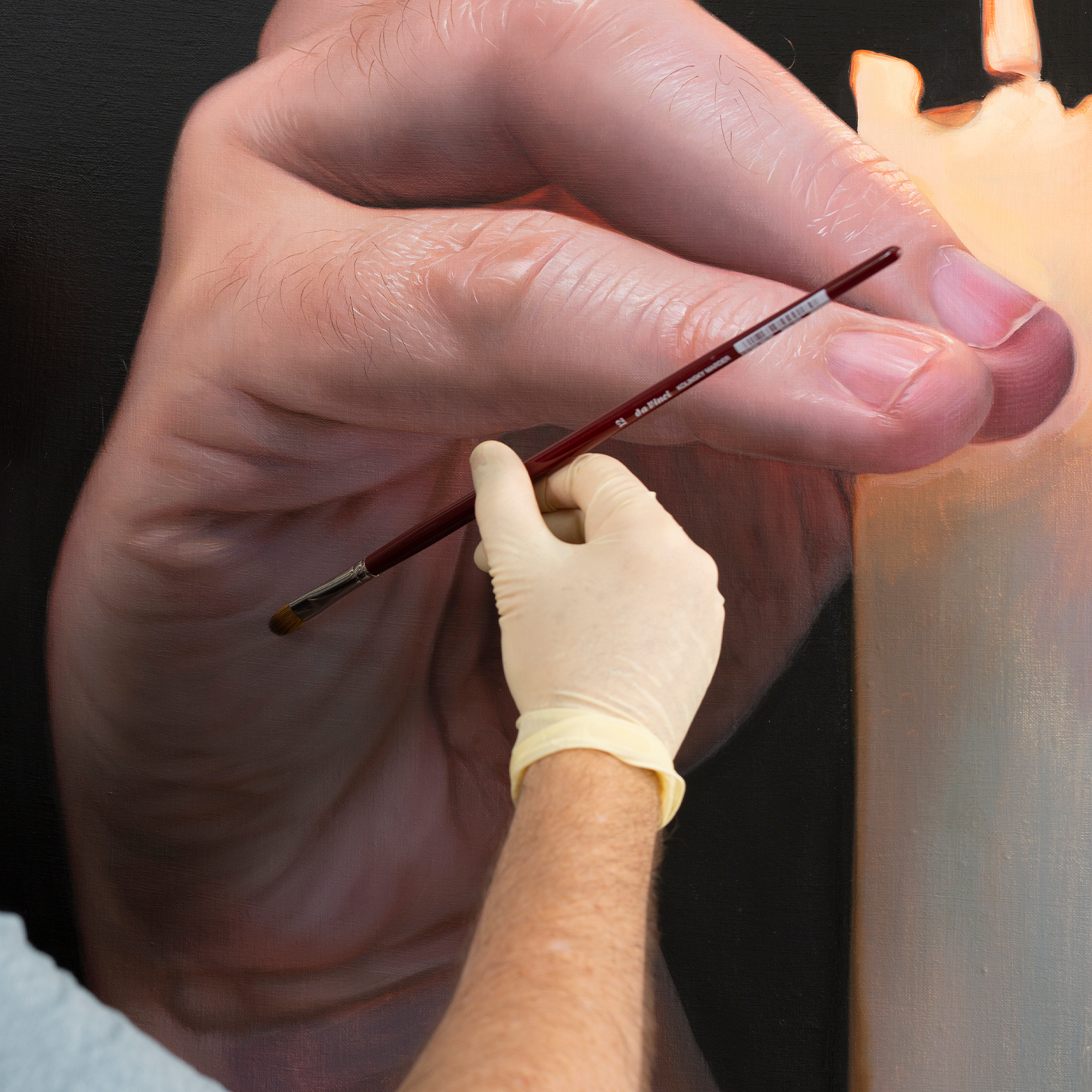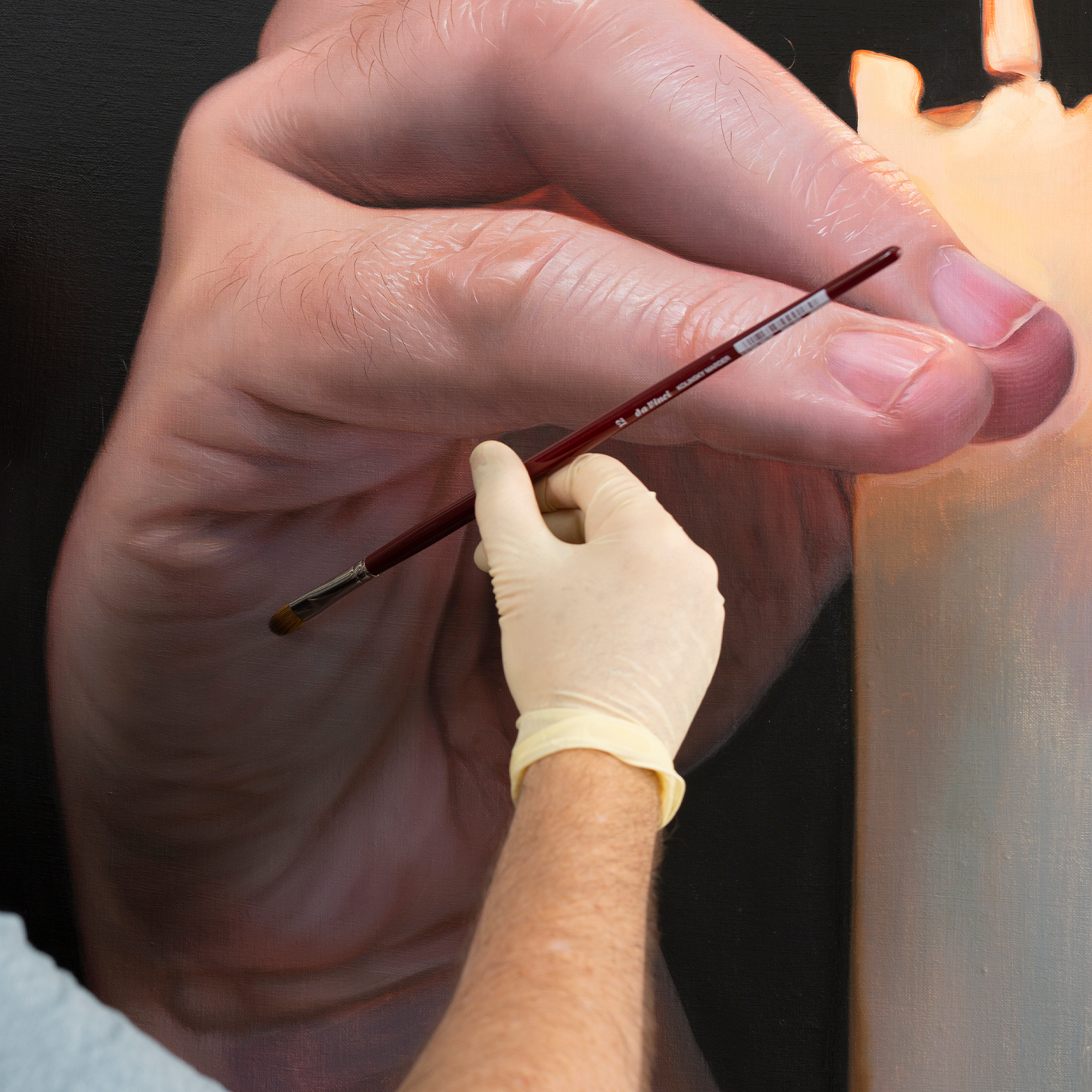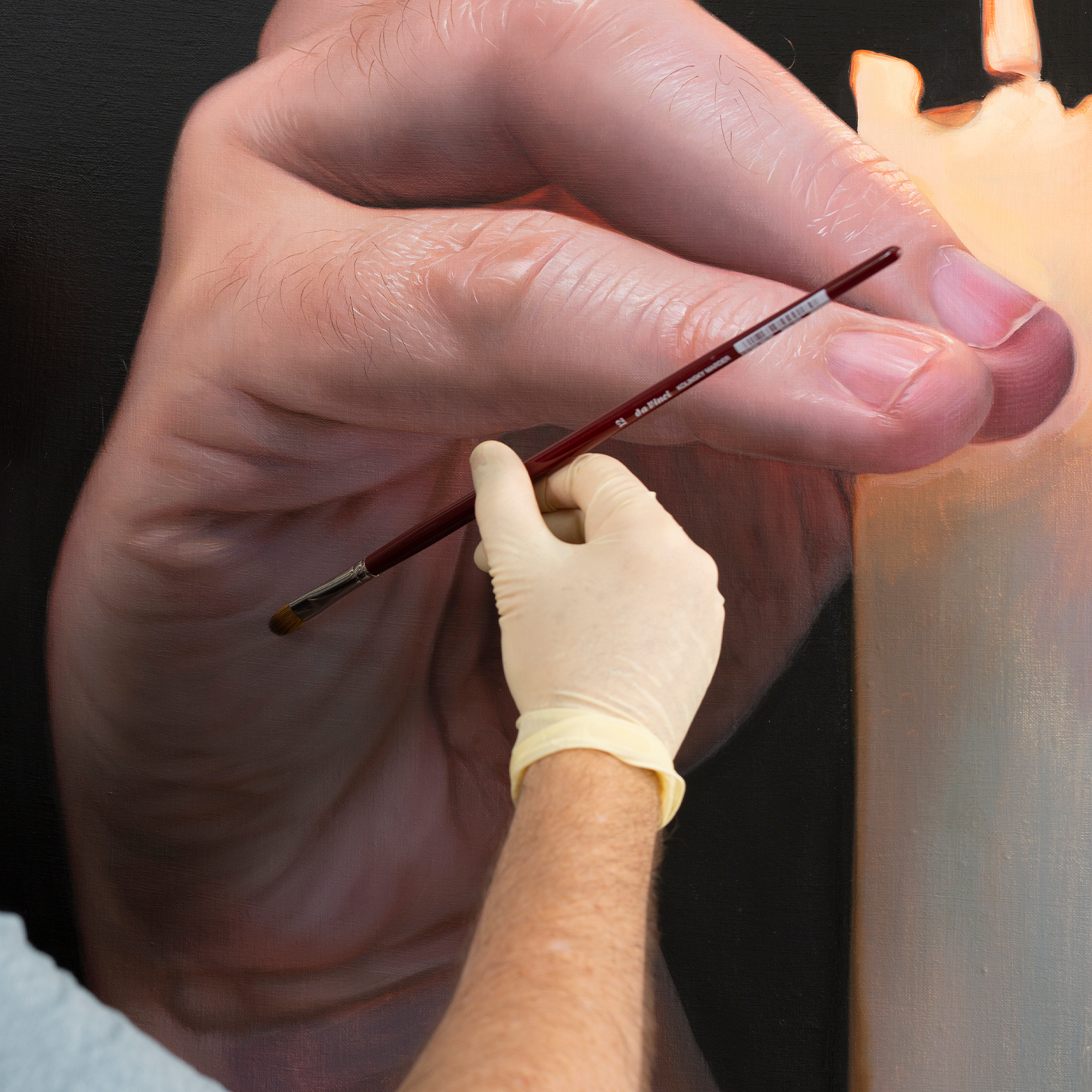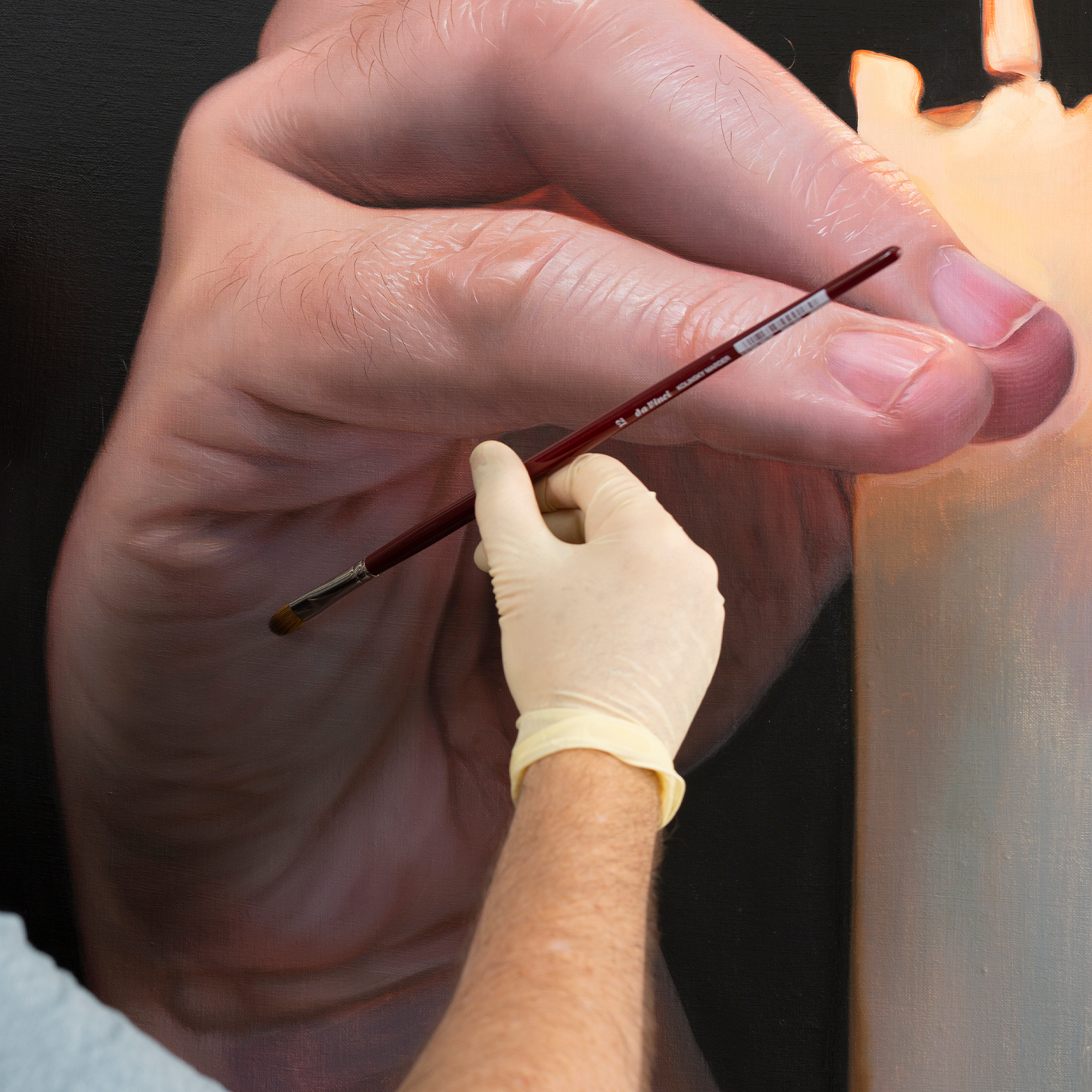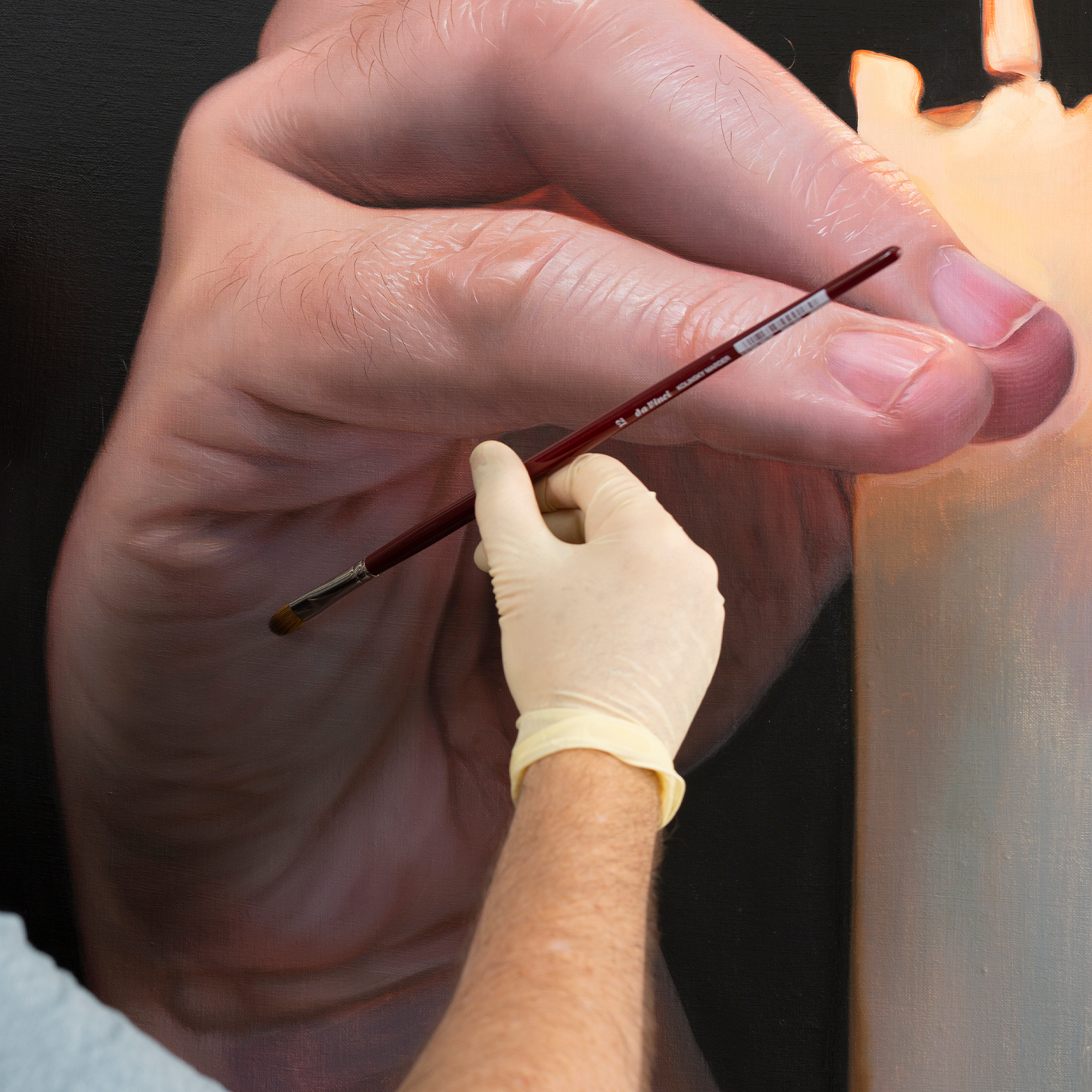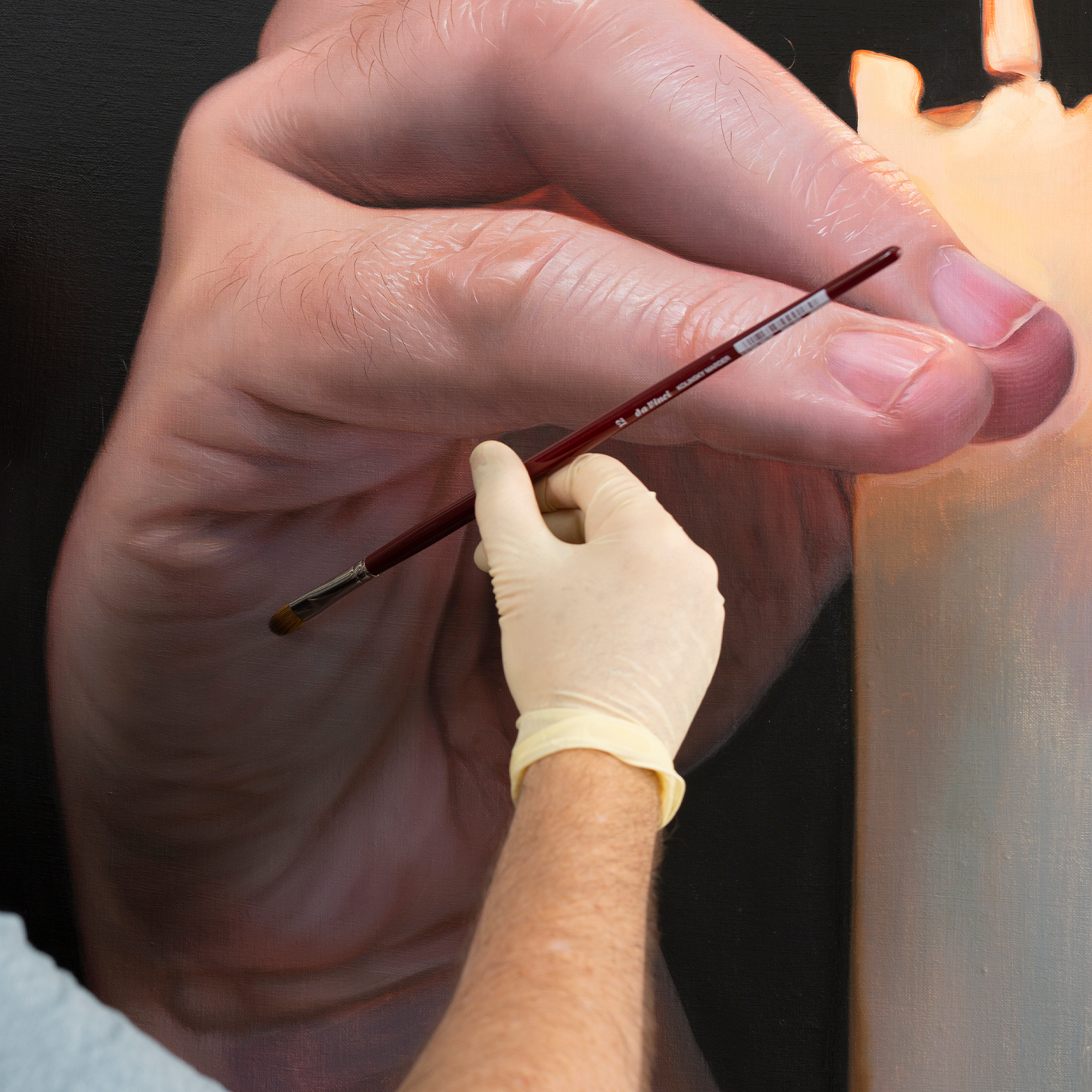 14. Forearm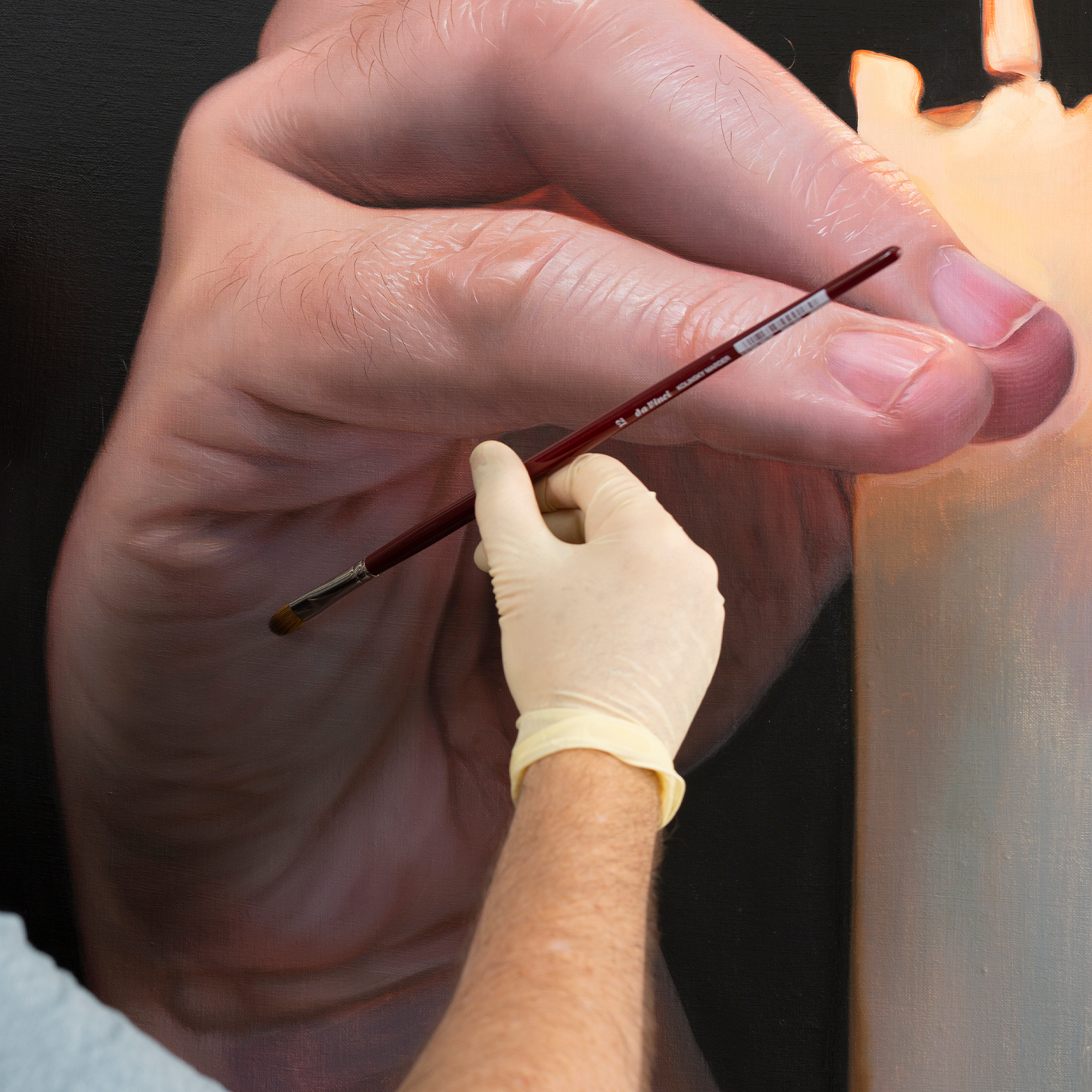 Forearm I - Color Mix
08:16 min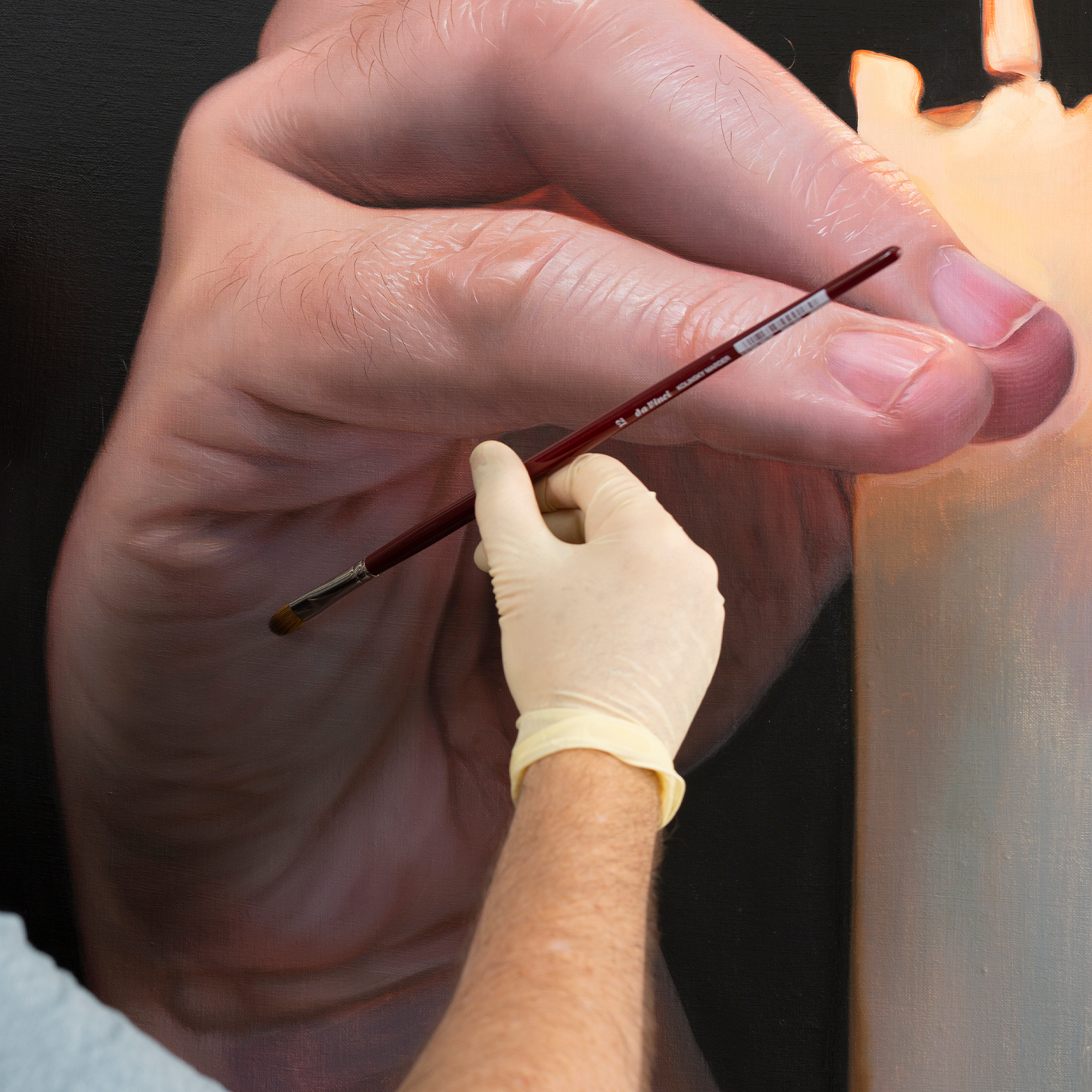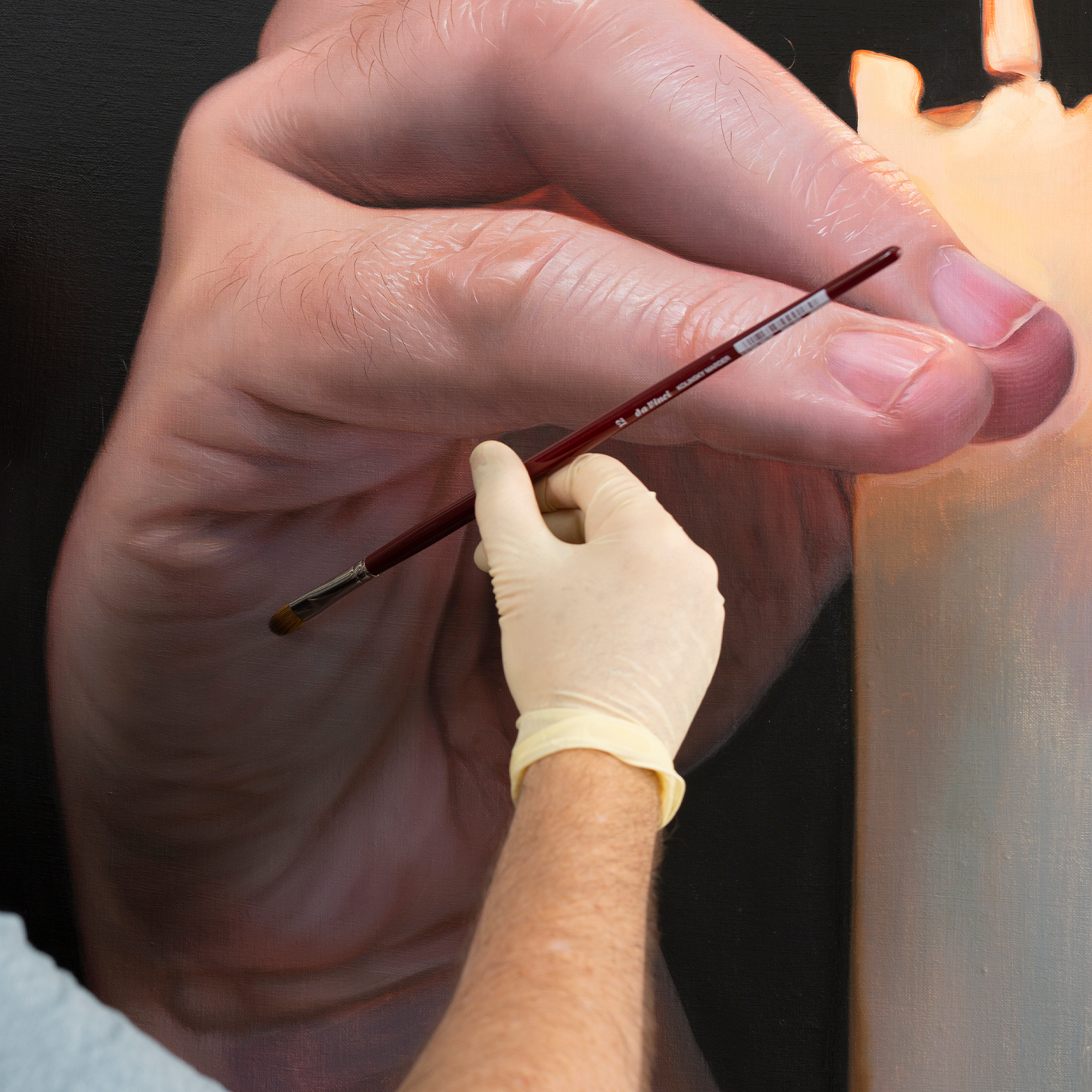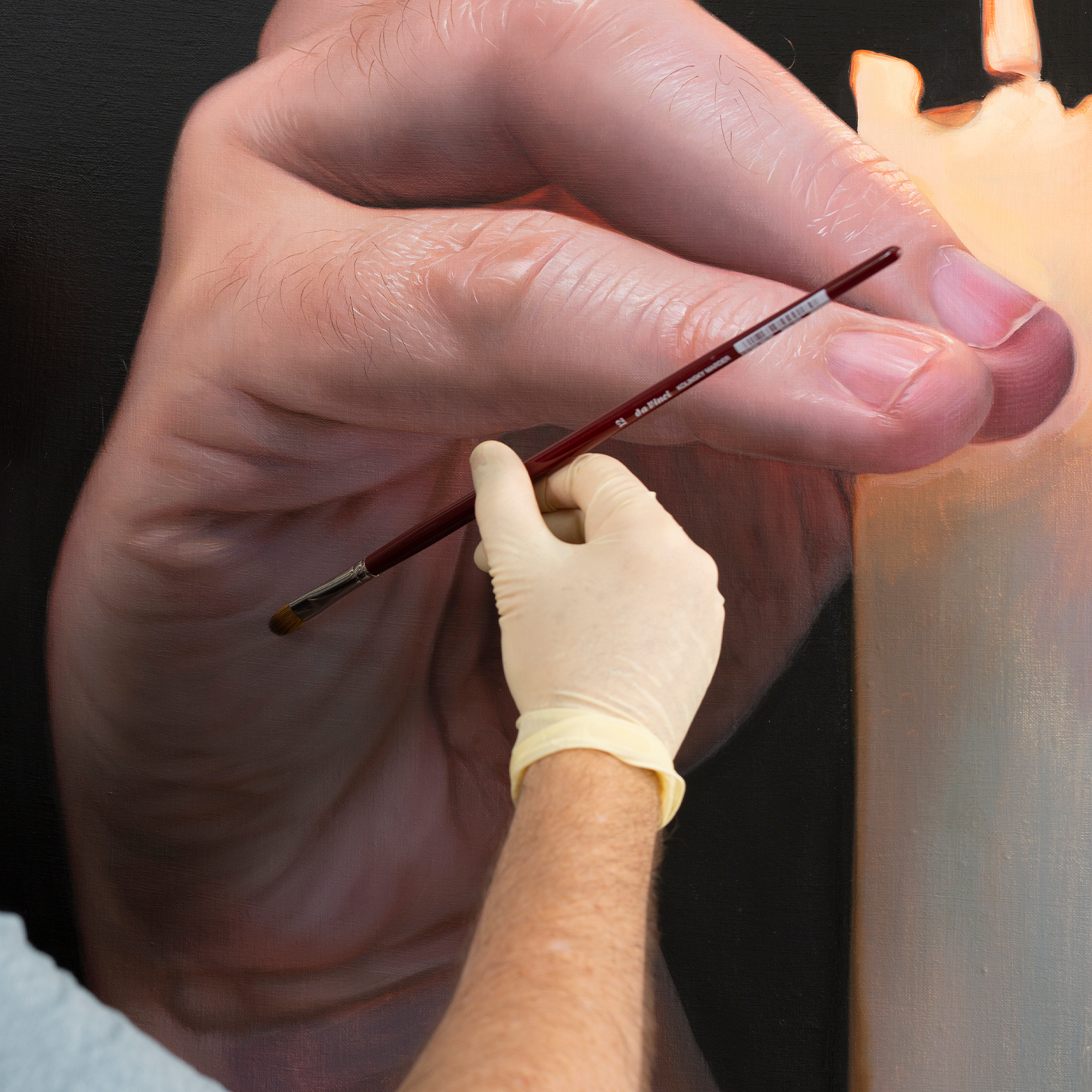 15. Candle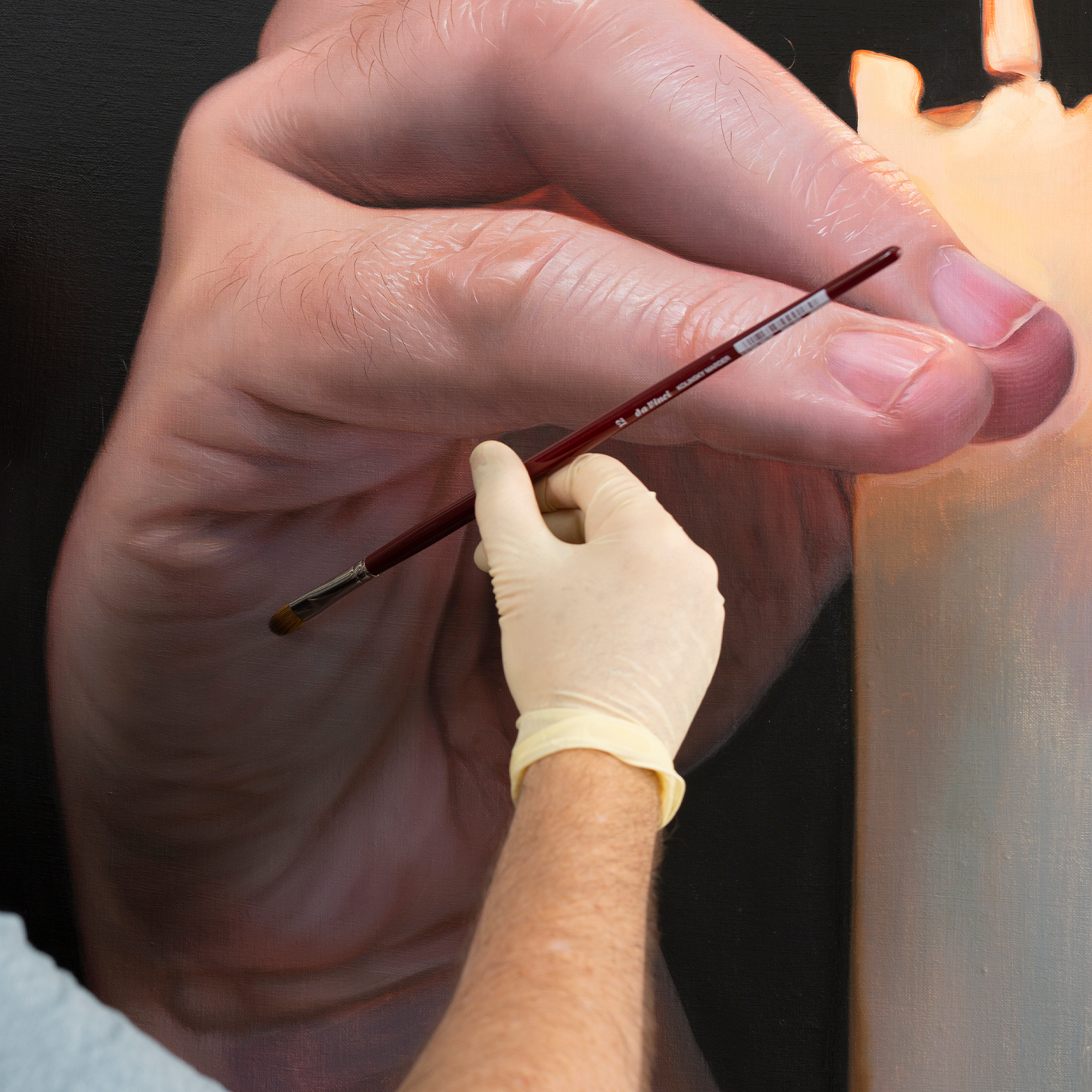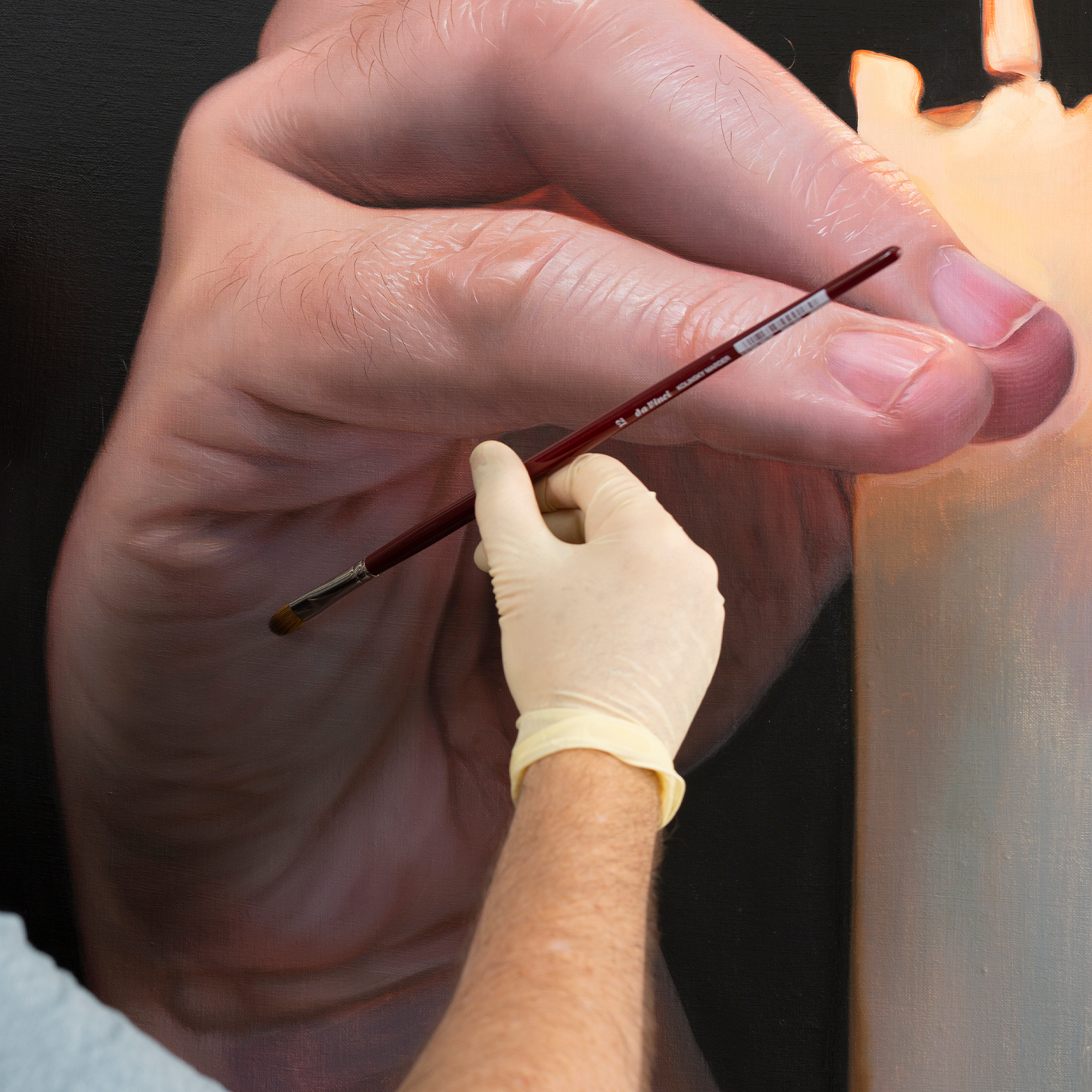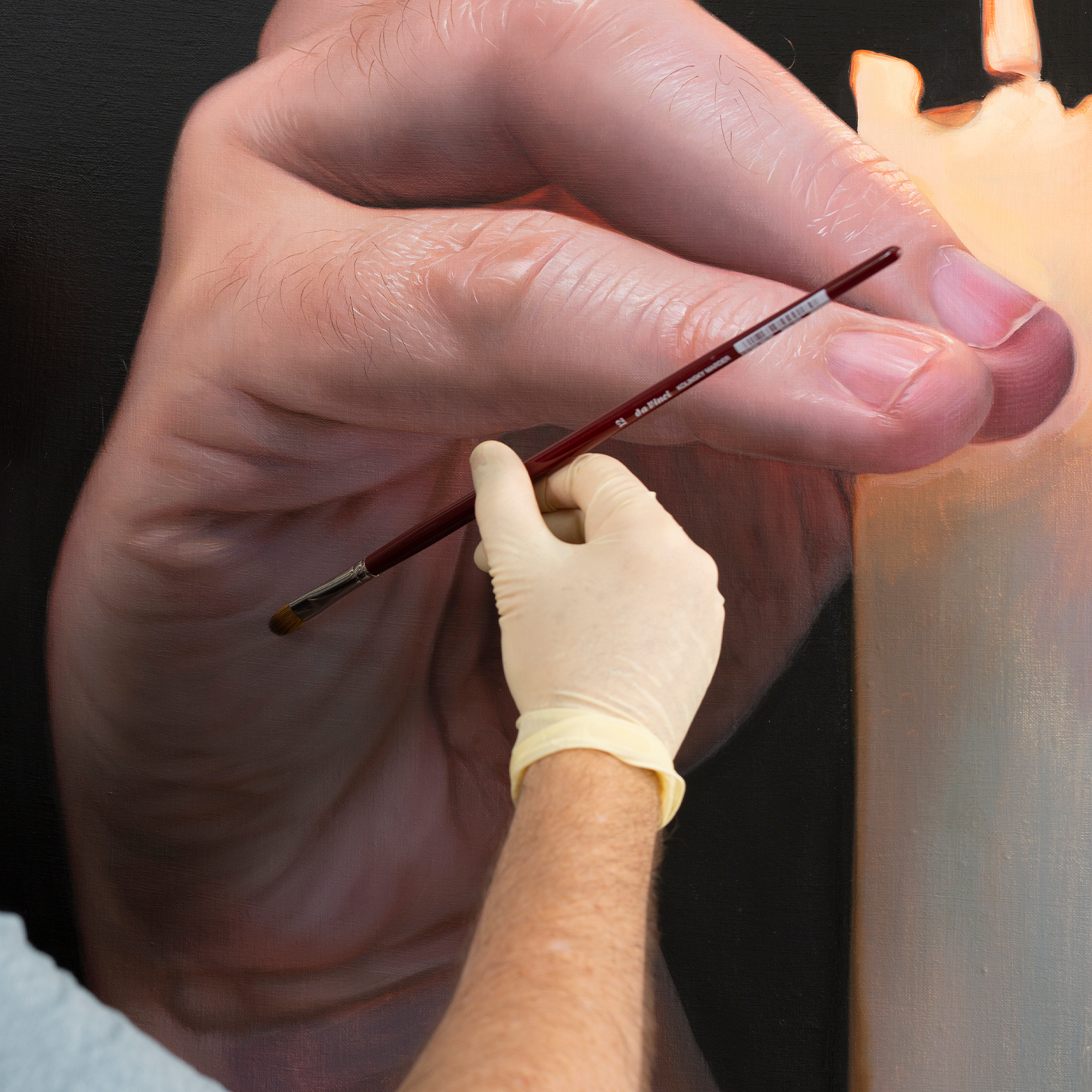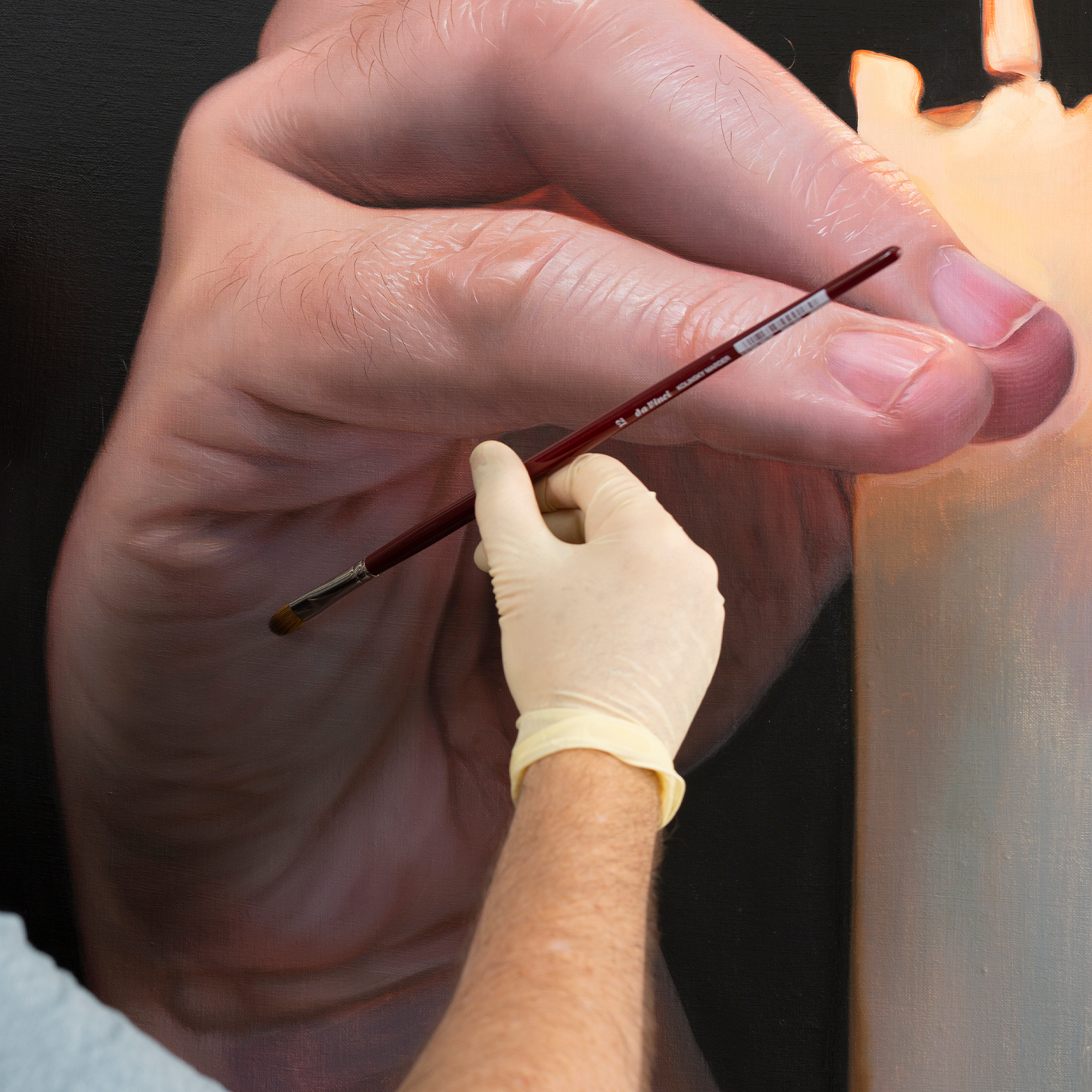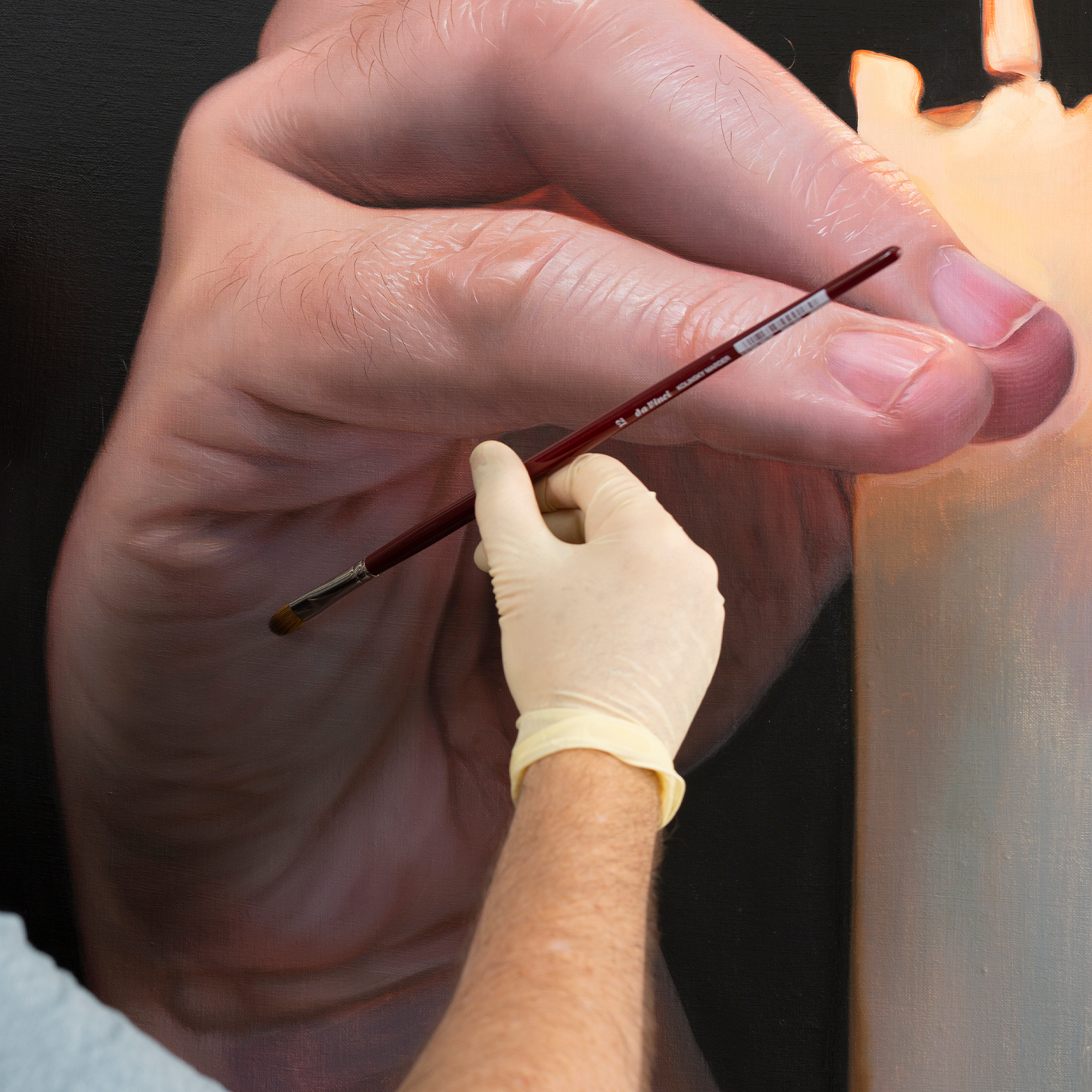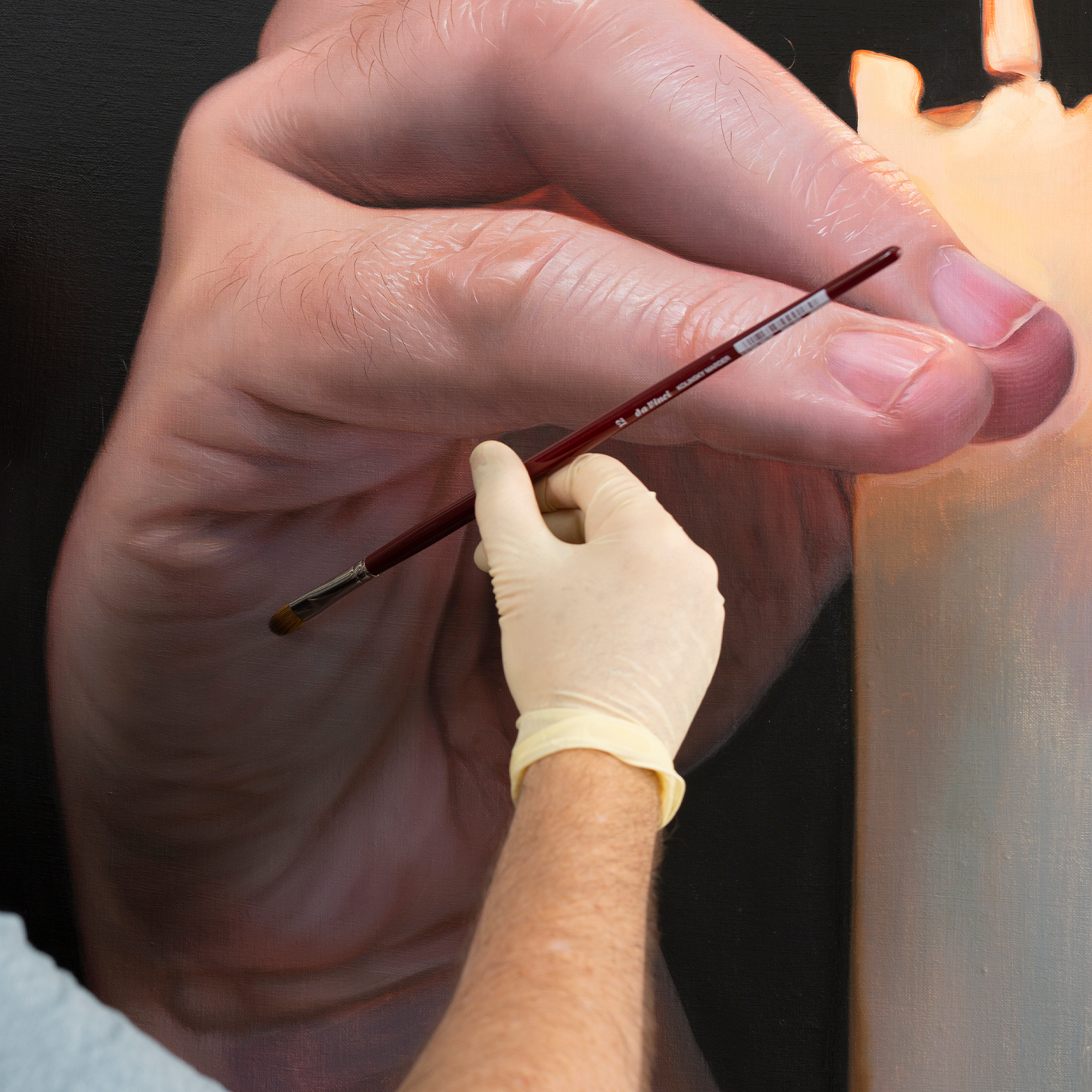 16. Finishing touches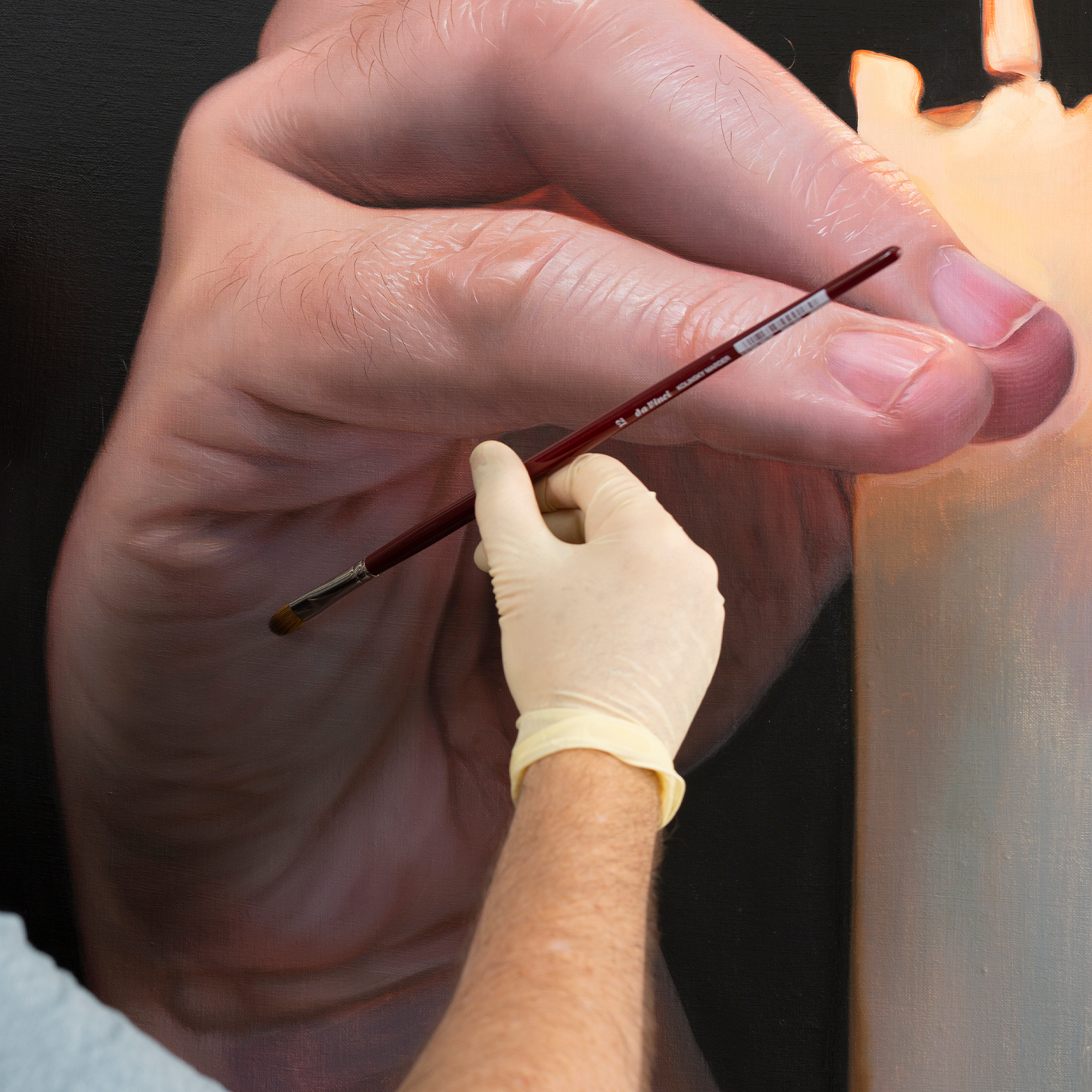 Varnish the Canvas
13:59 min
17. Bonus Gift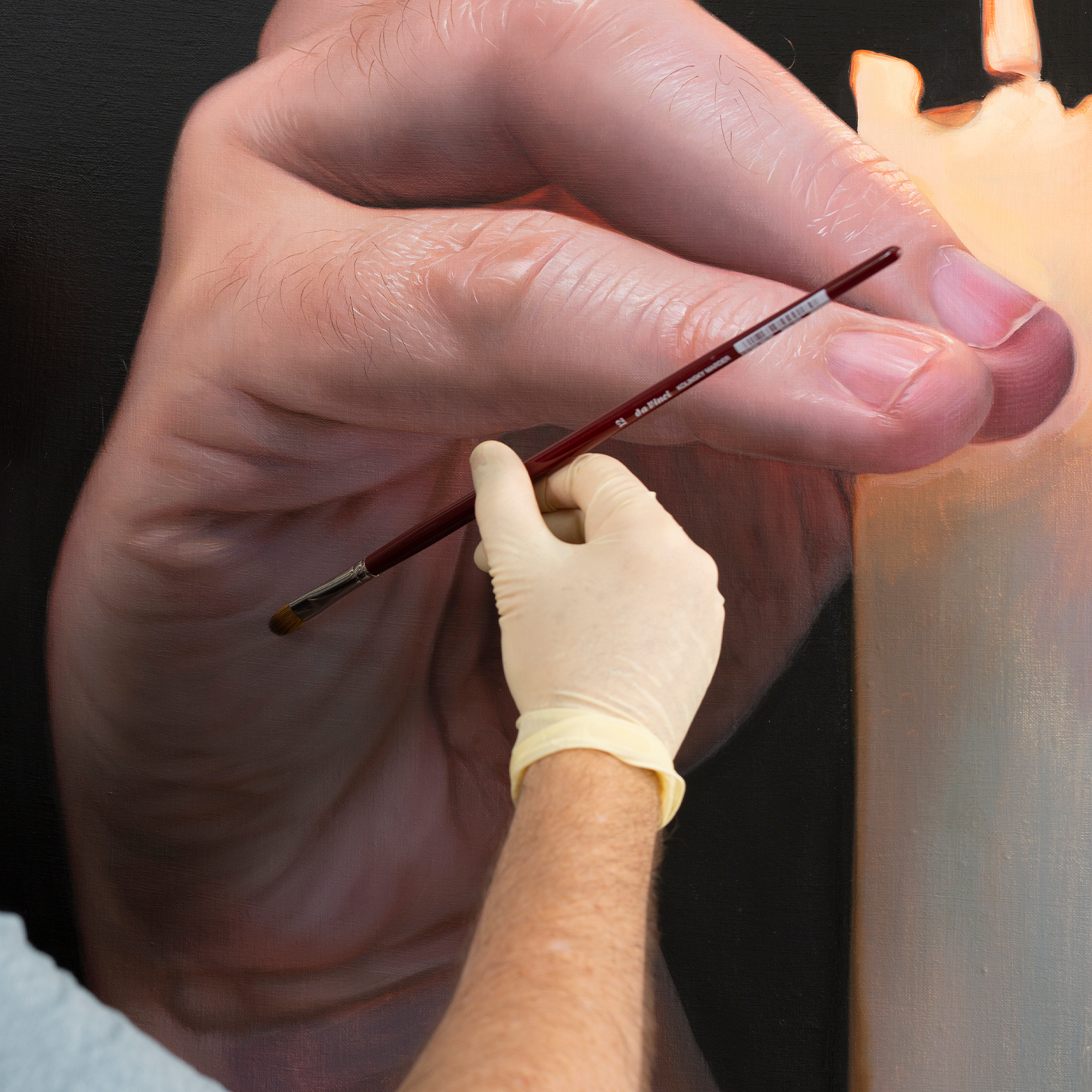 18. Final Project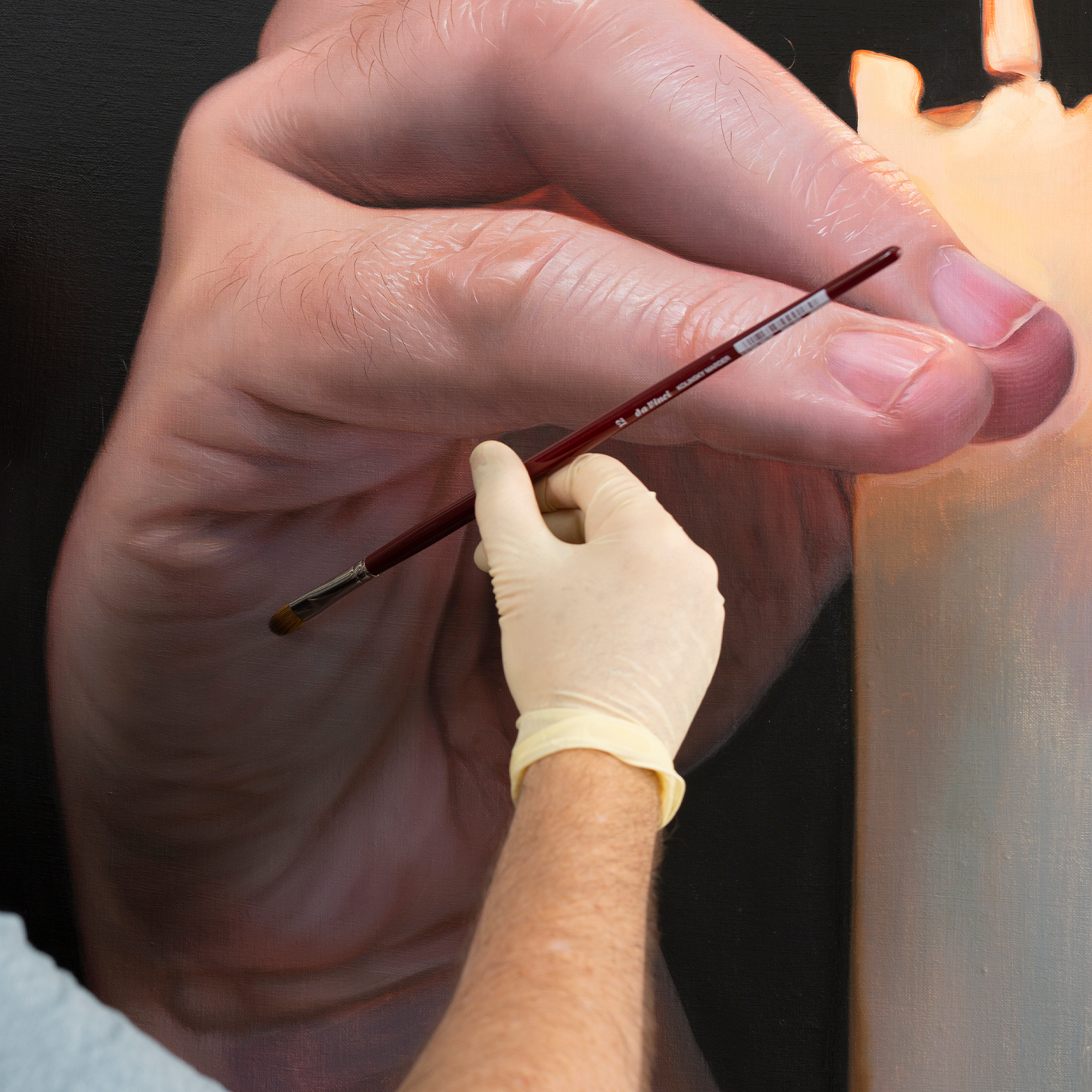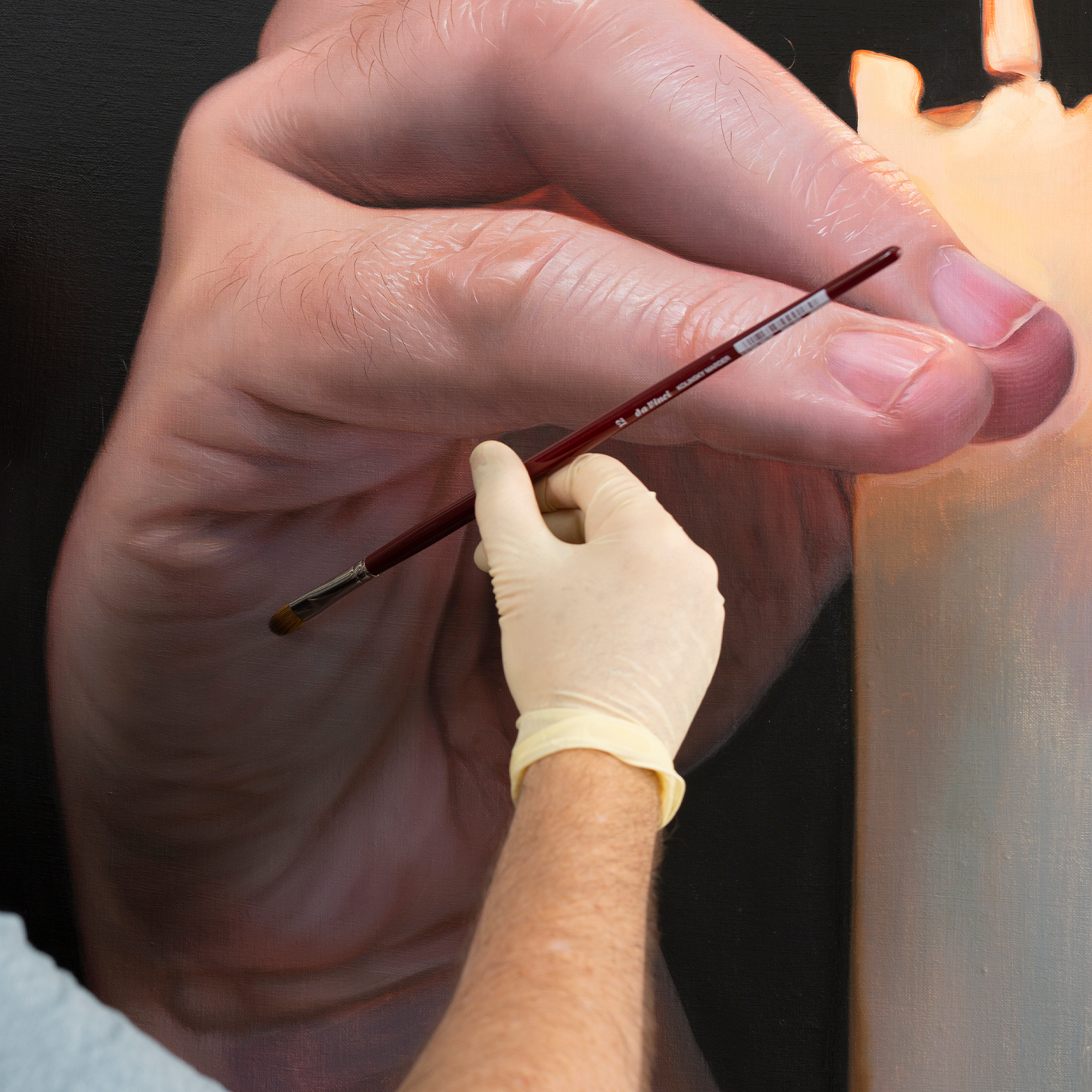 Materials you need to start with
Teacher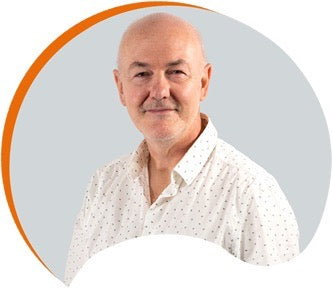 Javier Arizabalo
Hyperrealist proffesional painter.
Reviews
Candid video opinions from students who have transformed their lives.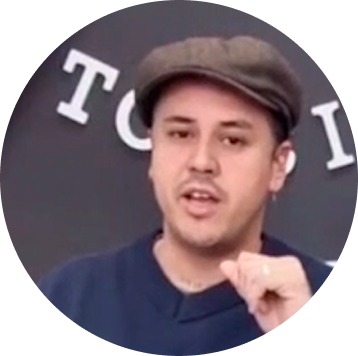 Alfredo Evangelista
España
Color realistic portrait tattoo
"The price is phenomenal, accessible to anyone. I have realized many techniques too need to be perfected."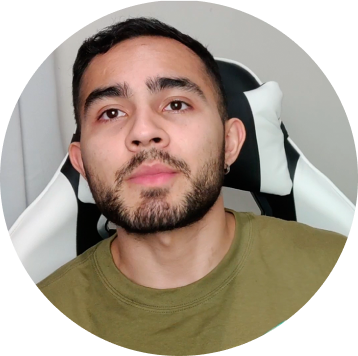 Ever Duque
Nueva York
Realistic portrait tattoo
"Totally recommended for everyone who wants to take a new step, apply a new technique and grow as an artist."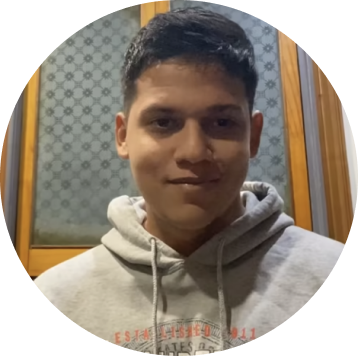 Yam Vega
Cuba
Realistic portrait tattoo
"I liked it from the first moment I saw the course for sale and didn't hesitate to get it, it is too complete and everything is detailed."
Cursos top
Explicaciones detalladas, muy profesionales y proceso desde los primeros trazos muy comprensible.
100% recomendable
Explicado al detalle
Me encanto mucho, super recomendado
Mano con vela
Magistral, excelente curso y muy bien explicado. Muchas gracias a habbility por este fabuloso curso y felicidades para el profesor.
El maestro explica de una forma súper práctica y entendible aprendí nuevos trucos Me sorprende que con tan pocos pinceles y material logra magníficos trabajos. Simplemente me encanto 💕
¡Muchas gracias por tu reseña! Nos emociona saber que nuestro curso ha sido una gran experiencia para ti. Sigue practicando y explorando tu creatividad en el arte del hiperrealismo. Gracias por ser parte de nuestra comunidad de artistas
ectraordinario
es invaluable los tips y enseñanzas del maestro Arizabalo, ir paso a paso con la ilustracion tan detallada y agil es sumamente enriquecedor
Agradecemos tu confianza y apoyo, y nos complace saber que has encontrado valor en nuestro curso. El maestro Arizabalo es un artista talentoso y apasionado, y nos alegra que hayas disfrutado de su enseñanza. En Habbility nos esforzamos por ofrecer cursos de calidad con profesionales destacados en sus áreas y Javier Arizabalo es sin lugar a dudas uno de ellos.
Habability Certificate
Accredit your training and progress with a final certificate signed by your teacher.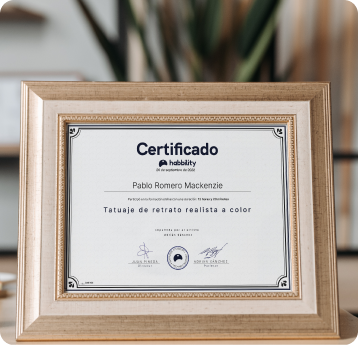 What to expect from a Habbility formation
Immediate access, for life and 100% online